November 23, 2019 at 10:46 am PST | by Brody Levesque
Shepard Smith, gay former Fox News anchor, donates $500K to Committee to Protect Journalists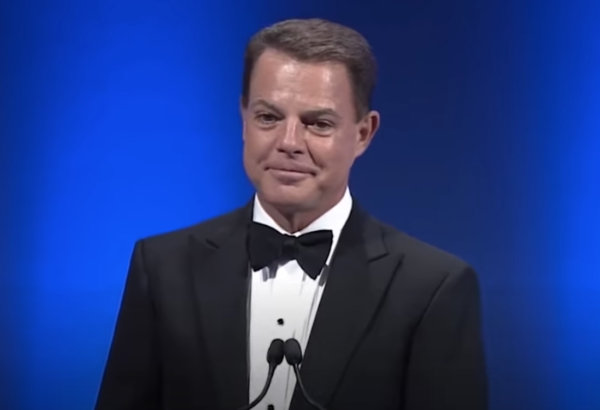 Out former Fox News anchor Shepard Smith surprised the audience at the Committee to Protect Journalists' annual International Press Freedom Awards Nov. 21 in New York City, announcing a personal contribution of $500,000 to the non-profit's initiative to fight for press freedom in America.
"Intimidation and vilification of the press is now a global phenomenon. We don't have to look far for evidence of that," said Smith, who emceed the event. "It's one reason CPJ has co-led an initiative to mobilize the American public to stand up for press freedom and actively protect their own right to be informed…So tonight, I'm donating a half-million dollars to this cause."
Smith's announcement garnered him a standing ovation from reporters, editors and media supporters, The New York Times reported.
It was one of only a few references to President Donald Trump of whom Smith was often critical as anchor of his afternoon news show, "Shepard Smith Reporting." Trump labeled him Fox News' "lowest-rated anchor" and he became a target of Fox's pro-Trump pundits Sean Hannity, Lou Dobbs and Tucker Carlson.
Smith, who resigned from Fox last month, has not spoken publicly about his departure. In a statement issued at the time, he said he was leaving to "start a new chapter." He had been at Fox News for 23 years, part of that network's founding staff in 1996, and had agreed to host the gala before exiting Fox.
At the CPJ event, Smith cautioned against a political and social atmosphere that has placed journalism squarely in the sights of governments, regimes, and others who label reporting as "fake news" and, in some places around the globe, has endangered the security and lives of journalists.
"A free press is the underpinning of a democracy and it cannot be taken for granted," Smith said. "Journalists continue to be murdered and thrown in prison when they speak out. But governments have learned other less crude techniques to censor and stifle our work. Concentration of media ownership, whether by government or corporate cronies, has narrowed the choice of independent news sources from China to Hungary."
Smith called for journalists to stand together to guard press freedoms. "We know that journalists are sometimes wary of being perceived as activists for some cause," he said. "But press freedom is not the preserve of one political group or one political party. It's a value embedded in our very foundational documents. Journalists need to join hands to defend it."
Smith officially came out in 2017 during a speech at a conference at the University of Mississippi's Meek School of Journalism. "I don't think about it. It's not a thing. I go to work," Smith said. "I manage a lot of people. I cover the news. I deal with holy hell around me. I go home to the man I'm in love with."
CPJ also recognizes the dangers of covering LGBTQ issues.
The 2019 CPJ gala honored journalists from the countries of India, Brazil, Nicaragua, Tanzania, and included Reuters journalists Wa Lone and Kyaw Soe, who were imprisoned for 500 days of a seven-year sentence in Myanmar before being freed. Smith noted that despite government oppression and efforts to intimidate or spread false narratives, especially in the digital era, the work of a free press is very much alive and vital.
"Our belief a decade ago that the online revolution would liberate us now seems a bit premature, doesn't it?" Smith said. "Autocrats have learned how to use those same online tools to shore up their power. They flood the world of information with garbage and lies, masquerading as news. There's a phrase for that."
Echoing Smith, journalist Wa Lone noted, "Without free and fair reporting, there can be no first draft of history, and without a first draft of history, there can be no reconciliation and progress."
Including Smith's donation, The Committee to Protect Journalists raised $2.6 million Thursday night. – Karen Ocamb contributed to this story.