Shepard Smith, gay former Fox News anchor, donates $500K to Committee to Protect Journalists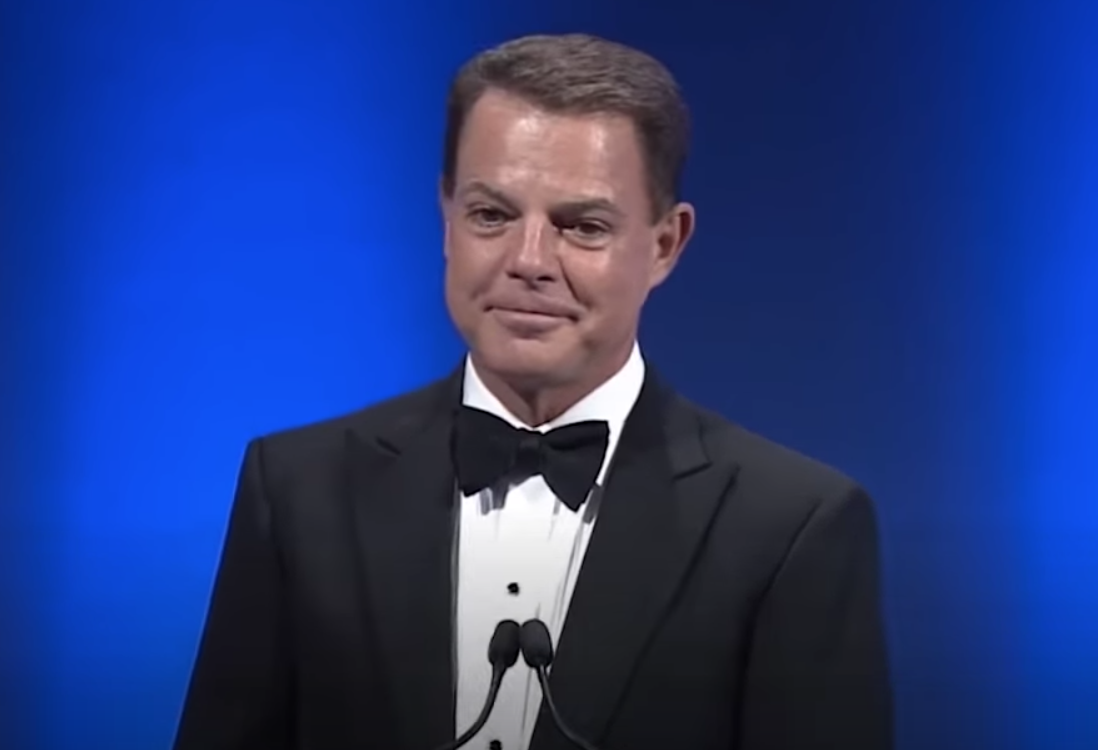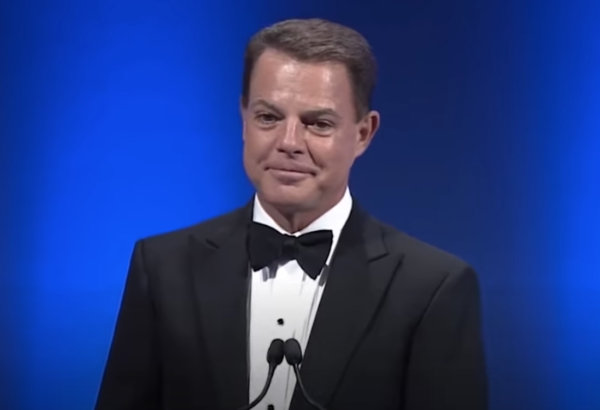 Out former Fox News anchor Shepard Smith surprised the audience at the Committee to Protect Journalists' annual International Press Freedom Awards Nov. 21 in New York City, announcing a personal contribution of $500,000 to the non-profit's initiative to fight for press freedom in America.
"Intimidation and vilification of the press is now a global phenomenon. We don't have to look far for evidence of that," said Smith, who emceed the event. "It's one reason CPJ has co-led an initiative to mobilize the American public to stand up for press freedom and actively protect their own right to be informed…So tonight, I'm donating a half-million dollars to this cause."
Smith's announcement garnered him a standing ovation from reporters, editors and media supporters, The New York Times reported.
It was one of only a few references to President Donald Trump of whom Smith was often critical as anchor of his afternoon news show, "Shepard Smith Reporting." Trump labeled him Fox News' "lowest-rated anchor" and he became a target of Fox's pro-Trump pundits Sean Hannity, Lou Dobbs and Tucker Carlson.
Smith, who resigned from Fox last month, has not spoken publicly about his departure. In a statement issued at the time, he said he was leaving to "start a new chapter." He had been at Fox News for 23 years, part of that network's founding staff in 1996, and had agreed to host the gala before exiting Fox.
At the CPJ event, Smith cautioned against a political and social atmosphere that has placed journalism squarely in the sights of governments, regimes, and others who label reporting as "fake news" and, in some places around the globe, has endangered the security and lives of journalists.
"A free press is the underpinning of a democracy and it cannot be taken for granted," Smith said. "Journalists continue to be murdered and thrown in prison when they speak out. But governments have learned other less crude techniques to censor and stifle our work. Concentration of media ownership, whether by government or corporate cronies, has narrowed the choice of independent news sources from China to Hungary."
Smith called for journalists to stand together to guard press freedoms. "We know that journalists are sometimes wary of being perceived as activists for some cause," he said. "But press freedom is not the preserve of one political group or one political party. It's a value embedded in our very foundational documents. Journalists need to join hands to defend it."
Smith officially came out in 2017 during a speech at a conference at the University of Mississippi's Meek School of Journalism. "I don't think about it. It's not a thing. I go to work," Smith said. "I manage a lot of people. I cover the news. I deal with holy hell around me. I go home to the man I'm in love with."
CPJ also recognizes the dangers of covering LGBTQ issues.
The 2019 CPJ gala honored journalists from the countries of India, Brazil, Nicaragua, Tanzania, and included Reuters journalists Wa Lone and Kyaw Soe, who were imprisoned for 500 days of a seven-year sentence in Myanmar before being freed. Smith noted that despite government oppression and efforts to intimidate or spread false narratives, especially in the digital era, the work of a free press is very much alive and vital.
"Our belief a decade ago that the online revolution would liberate us now seems a bit premature, doesn't it?" Smith said. "Autocrats have learned how to use those same online tools to shore up their power. They flood the world of information with garbage and lies, masquerading as news. There's a phrase for that."
Echoing Smith, journalist Wa Lone noted, "Without free and fair reporting, there can be no first draft of history, and without a first draft of history, there can be no reconciliation and progress."
Including Smith's donation, The Committee to Protect Journalists raised $2.6 million Thursday night. – Karen Ocamb contributed to this story.
U.S. Appellate Court rules against anti-LGBTQ website designer
In the 2-1 ruling, the court said Colorado had a compelling interest in protecting the "dignity interests" of members of marginalized groups.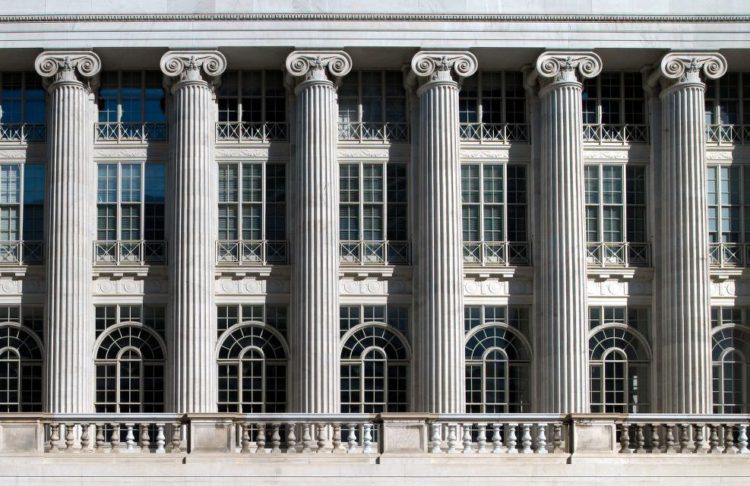 DENVER – A three judge panel of the U.S. 10th Circuit Court of Appeals on Monday ruled against a Lakewood, Colorado based web designer who sued to challenge the state's anti-discrimination law, claiming that it would force her to design wedding websites for same-sex couples which violated her 'Christian' beliefs.
Lorie Smith, represented by anti-LGBTQ legal group, the Alliance Defending Freedom, (ADF)- listed by the Southern Poverty Law Center as an anti-LGBTQ extremist hate group, claimed in court filings that the Colorado law violated Smith's freedom of speech and freedom of religious expression.
In the 2-1 ruling, the panel said Colorado had a compelling interest in protecting the "dignity interests" of members of marginalized groups through its law.
The law that is being challenged by Smith and ADF is the same one that was argued before the U.S. Supreme Court and decided in 2018, Masterpiece Cakeshop, Ltd., et al., Petitioners v. Colorado Civil Rights Commission, et al., in the case of another Lakewood business and individual, Jack Phillips.
The high court in the Masterpiece Bakeshop case narrowly ruled in a 7–2 decision, the Colorado Civil Rights Commission had not acted employing religious neutrality. In the decision Associate Justice Anthony Kennedy, writing for the court majority on Monday, said it is "unexceptional" that Colorado law "can protect gay persons in acquiring products and services on the same terms and conditions that are offered to other members of the public," but at the same time, "the law must be applied in a manner that is neutral toward religion."
The high court however did not rule on the broader intersection of anti-discrimination laws, free exercise of religion, and freedom of speech, and whether a business can invoke religious objections to refuse service to LGBTQ people.
In a statement the ADF's senior counsel, John Bursch noted that the group would appeal Monday's ruling. "The government should never force creative professionals to promote a message or cause with which they disagree. That is quintessential free speech and artistic freedom," Bursch said.
"This really isn't about cake or websites or flowers," Lambda Legal senior counsel Jennifer C. Pizer said in a statement. "It's about protecting LGBTQ people and their families from being subjected to slammed doors, service refusals and public humiliation in countless places – from fertility clinics to funeral homes and everywhere in between."
Lambda Legal, is a legal group that fights for the civil rights of LGBTQ people and had submitted a brief supporting the state's anti-discrimination law in the case.
Colorado Solicitor General Eric Olson questioned whether Smith should even be allowed to challenge the law since she had not started offering wedding websites yet, the Associated Press reported.
But if she did, Olson said, her argument would mean she would refuse to create a website for a hypothetical same-sex couple named Alex and Taylor but agree to make the same one for an opposite-sex couple with the same names. He said that would be discrimination under the Colorado Anti-Discrimination Act, which prohibits discrimination on the basis of sexual orientation.
Judge Mark Beck Briscoe wrote in Monday's majority opinion (303 Creative, et al. v. Elenis, et al.) that "we must also consider the grave harms caused when public accommodations discriminate on the basis of race, religion, sex, or sexual orientation. Combatting such discrimination is, like individual autonomy, `essential' to our democratic ideals."
In his dissent, Chief Judge Timothy Tymkovich wrote that "this case illustrates exactly why we have a First Amendment. Properly applied, the Constitution protects Ms. Smith from the government telling her what to say or do."
More Americans personally know someone who's transgender, non-binary
Half of Americans say they would be either very or somewhat comfortable using a gender-neutral pronoun to refer to someone if asked to do so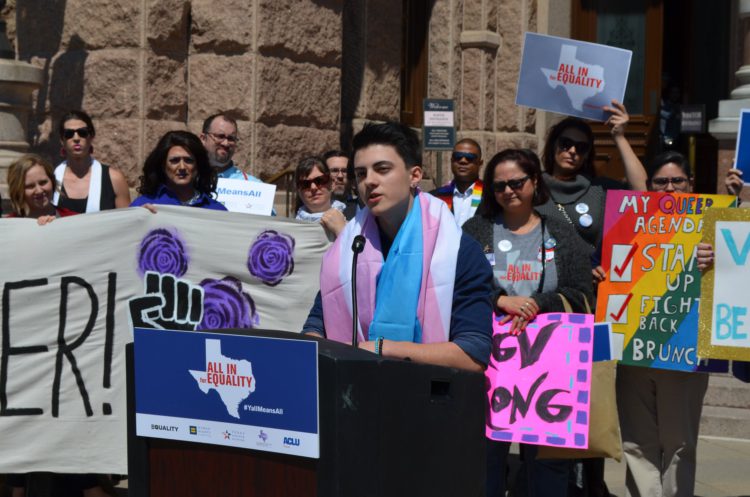 WASHINGTON – More Americans personally know a transgender person or someone who goes by gender-neutral pronouns, according to new data from the non-partisan Pew Research Center.
A survey found 42 percent of Americans know someone who's transgender, who is up from 37 percent who said so in 2017. Although most Americans, 57 percent, still say they don't know anyone who's transgender, that's down from 63 percent five years ago.
Similarly, 26 percent of Americans say they know someone who uses non-binary gender pronouns compared to the 18 percent in 2018 who said they knew someone uses pronouns such as "they" as opposed to "he" or "she."
At the same time, comfort levels with using gender-neutral pronouns – as well as their opinions on whether someone's gender can differ from the sex they were assigned at birth – has remained about the same. Half of Americans say they would be either very or somewhat comfortable using a gender-neutral pronoun to refer to someone if asked to do so, compared to 48 percent who say they would not be comfortable. The numbers, according to Pew Research, are basically unchanged since 2018.
The survey found profound differences by age, party, and education in knowing a transgender person or someone who goes by gender-neutral pronouns, although in both parties growing shares of Americans report knowing a person who's transgender.
For Americans under age 30, some 53 percent say they know a transgender person, which is up from 44 percent in 2017. In the same age group, 46 percent of younger U.S. adults know someone who goes by gender-neutral pronouns, compared to 32 percent in 2018.
The Pew Research Center conducted the survey of 10,606 U.S. adults between June 14 and June 17. The survey is weighted to reflect the U.S. adult population in terms of gender, race, ethnicity, partisan affiliation, education, and other categories, according to Pew Research.
Louisiana lawmakers fail to overturn Edwards veto of Trans sports bill
Edwards further said that the bill was "mean" because it targets "the most emotionally fragile children in the state of Louisiana."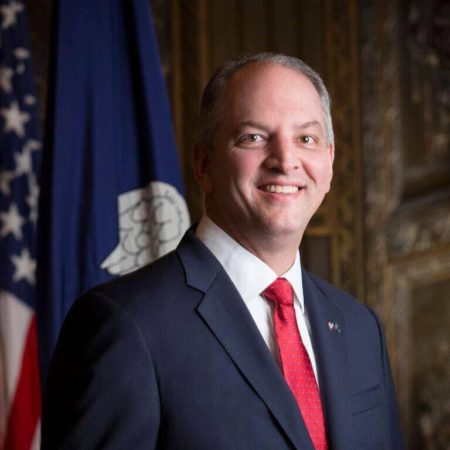 BATON ROUGE – Louisiana lawmakers failed to override Gov. John Bel Edwards' (D) veto last month of a bill that would have barred trans girls and women from participating on athletic teams or in sporting events designated for girls or women at elementary, secondary and postsecondary schools.
The measure, Senate Bill 156 authored by Sen. Beth Mizell titled the 'the Fairness in Women's Sports Act,' in the Governor's eyes, "was a solution in search of a problem that simply does not exist in Louisiana," Edwards said in his veto statement;
"As I have said repeatedly when asked about this bill, discrimination is not a Louisiana value, and this bill was a solution in search of a problem that simply does not exist in Louisiana. Even the author of the bill acknowledged throughout the legislative session that there wasn't a single case where this was an issue. 
The Republican majority state House chamber failed to override the Governor's veto after voting 68-30 to override it, according to the state legislature's website.
The vote narrowly missed the 70-vote threshold needed in the lower chamber to override the veto.
Two-thirds of both the House and Senate must vote to override a governor's veto, according to the local Baton Rouge newspaper The Advocate.
The Governor reacted to the news that his veto withstood Republican efforts to overturn it in a press conference Wednesday.
Edwards noted that in his view he had "rejected a play" that had no place in Louisiana. 
"I would rather the headlines going out from today be that Louisiana did what was right and best. We rejected a play out of a national playbook that just had no place in Louisiana. That bill wasn't crafted for our state, I mean go read it and look at the arguments that were made. None of that applies here," Edwards said.
He further said that the bill was "mean" because it targets "the most emotionally fragile children in the state of Louisiana."
"We have to be better than that," Edwards said. "We have to be better than that."