Fairness for All Act seeks middle ground on LGBT rights
Legislation seen as alternative to Equality Act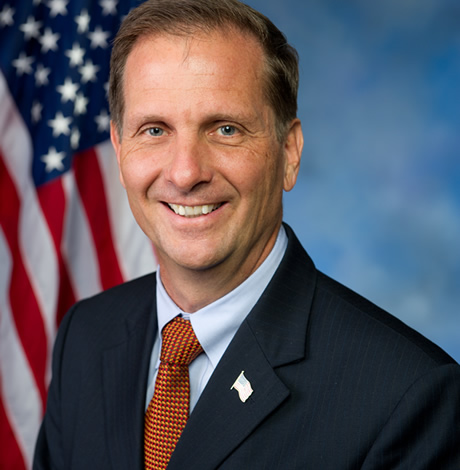 Newly introduced legislation in the U.S. House backed by the Mormon Church seeks to strike a middle ground on LGBT rights and religious freedom in federal civil rights law, although major proponents of each refuse to support the legislation.
Introduced by Rep. Chris Stewart (R-Utah) on Friday, the Fairness for All Act would strike balance between LGBT rights and religious freedom in way proponents say would protect the First Amendment rights. That way, however, permits anti-LGBT discrimination from religious institutions and small-business wedding vendors.
"All of God's children, regardless of sexual orientation or religion, deserve dignity, respect and the right to pursue happiness," Stewart said. "This legislation allows us to settle the legal questions and get back to the business of loving our neighbors."
The Fairness for All Act is seen as an alternative to the Equality Act, legislation approved by the House in May under the Democratic majority — with five Republican votes. The Equality Act would make anti-LGBT discrimination a form of sex discrimination under the Civil Rights Act of 1964 and clarify the Religious Freedom Restoration Act can't be a justification for discrimination.
Much like the Equality Act, the Fairness for All Act would make anti-LGBT discrimination against federal law, but it would also institute an accommodation for institutions like religious organizations and small-business wedding vendors.
The Fairness for All Act would prohibit anti-LGBT discrimination in employment, housing, jury selection, credit, federal programs and public accommodations, but do so without defining anti-LGBT discrimination as sex discrimination. The bill would also expand the definition of public accommodations beyond the Civil Rights Act of 1964.
But in contrast to the Equality Act, the Fairness for All Act would preserve the Religious Freedom Restoration Act and protect the tax-exempt status of religious colleges and universities that oppose same-sex marriage, such as Brigham Young University, Bethel University and Catholic University.
The Fairness for All Act would also extend protections to small business whose owners refuse to provide services to same-sex weddings based on religious objections. Among them is Jack Phillips, the owner of Masterpiece Cakeshop, who gained notoriety when his reached the Supreme Court and justices ruled narrowly in his favor based on the facts of the case.
The measure would prohibit anti-LGBT discrimination at "any store, shopping center or online retailer or provider of online services that has 15 or more employees for each working day in each of 20 or more calendar weeks in the current or preceding calendar year," but states the threshold doesn't apply to claims of discrimination based on race, color or national origin or the small business wedding vendors excluded under the measure.
Similarly, the measure says "a property owned or operated primarily for noncommercial purposes by a non-profit religious corporation that holds itself out to the public as substantially religious, has as its stated purpose in its organic documents that it is religious, and is substantially religious in its current operations" is not a public accommodations under the legislation.
Lastly, the Fairness for All Act purports to protect religiously affiliated adoption agencies "so they can continue to serve vulnerable children and willing couples, while at the same time ensuring the ability of LGBT persons to adopt and foster children too."
Unlike the Equality Act, the Fairness for All Act also makes clear access to abortion services aren't protected, but stipulates the measure shouldn't be construed to impose a penalty on women who have had an abortion or seek abortion-related services.
Among the proponents of the Fairness for All Act is the Church of Jesus Christ of Latter Day Saints and the Seventh-Day Adventist Church, which expressed support for the legislation in a statement Friday.
But the nation's leading advocacy group for LGBTQ rights says the Fairness for All Act doesn't go far enough, and an anti-LGBT legal firm that purports to protect religious freedom also doesn't support the legislation.
Alphonso David, president of the Human Rights Campaign, said he "strongly oppose[s]" the Fairness for All Act because it sells LGBTQ people short and erodes existing protections under federal civil rights law.
"The so-called Fairness for All Act is an unacceptable, partisan vehicle that erodes existing civil rights protections based on race, sex and religion, while sanctioning discrimination against lesbian, gay, bisexual, transgender and queer people," David said. "For LGBTQ people living at the intersection of multiple marginalized identities, this bill is a double whammy of dangerous rollbacks and discriminatory carve-outs. This bill is both wrong and harmful, and we strongly oppose it."
David said the right path for advancing LGBTQ rights is the Equality Act, which he said is necessary because "LGBTQ people deserve full federal equality, period."
"The Equality Act, on the other hand, has already passed through the House of Representatives with a bipartisan majority, the support of more than 260 leading companies and more than 500 civil rights, religious, medical and social welfare organizations, and is our movement — and, most importantly, our community's — top legislative priority," David said.
A spokesperson for Alliance Defending Freedom, the anti-LGBT legal firm that has represented Masterpiece Cakeshop and schools seeking to deny transgender kids access to bathroom consistent with their gender identity, referred to the Washington Blade to a 2018 statement from the organization against the Fairness for All Act Act.
"Every person should be treated with dignity and respect," said ADF Senior Vice President of U.S. Legal Division Kristen Waggoner. "Unfortunately, sexual orientation and gender identity laws like the so-called 'Fairness for All' proposal undermine both fairness and freedom. This proposal is a SOGI law under different branding, with special — and likely temporary— exemptions that protect only a favored few.
A chief proponent of the Fairness for All Act, however, is the American Unity Fund, a pro-LGBTQ Republican organization backed by philanthropist and GOP donor Paul Singer. Another supporter of the legislation is Republican LGBT ally Margaret Hoover, who voiced support for the measure in an interview last month with the Los Angeles Blade.
The Fairness for All Act is introduced as the U.S. Supreme Court is considering litigation that would clarify whether Title VII of the Civil Rights Act of 1964, which bans discrimination on the basis of sex in employment, also applies to cases of anti-LGBT discrimination.
If the court rules in favor of LGBT workers, it could have far reaching implications and make federal legislation against anti-LGBT discrimination moot in employment, housing and education (although a legislative change would still be necessary to ban anti-LGBT bias in public accommodations and federal programs). If the court rules against LGBT workers, they would have no protections under federal law, and a legislative fix would be all the more needed.
The Trump administration, through White House Deputy Press Secretary Judd Deere, signaled an openness to the Fairness for All Act when asked by the Washington Blade about the legislation.
"President Trump has protected human dignity, fought for inclusion, promoted LGBTQ Americans and strongly protected religious freedom for everyone while in office," Deere said. "The White House looks forward to reviewing the legislation."
Montana Republicans support anti-Trans medical conscience bill
HB 303, which allows medical providers to decline services based on moral or religious beliefs, cleared a key House vote Monday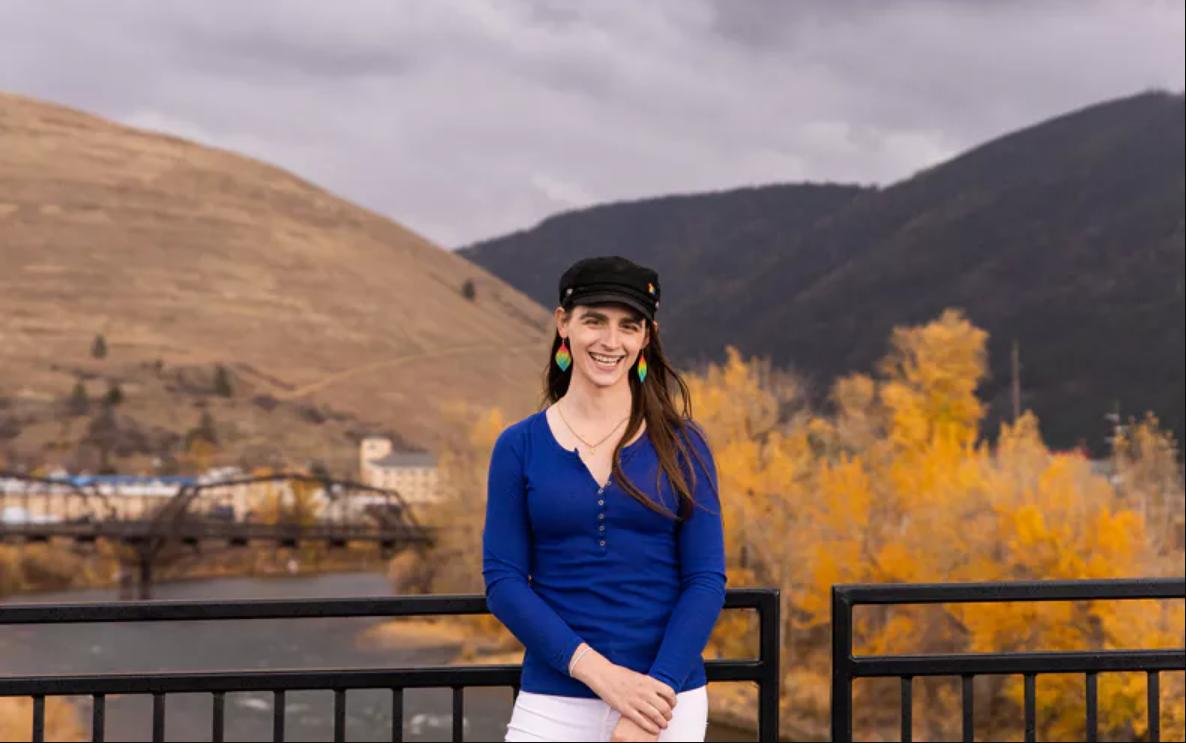 By Mara Silvers | HELENA – State lawmakers in the House of Representatives gave broad approval Monday to a bill that would allow medical providers, health care facilities and insurers to deny services based on "ethical, moral, or religious beliefs or principles," signaling the bill's likely advancement to the Senate this week. 
House Bill 303, sponsored by Rep. Amy Regier, R-Kalispell, passed the Republican-majority chamber largely along party lines, with 65 votes in favor and 35 against, after roughly 20 minutes of debate.
Regier portrayed the bill as a "preservation and protection for medical conscience" in the state for practitioners and health care institutions that object to specific "lifestyle and elective procedures" such as physician aid in dying, prescribing marijuana or opioids, abortion procedures and gender-affirming medical care for transgender people.
"To be clear, this bill would not give the right to refuse to serve a person. It would only apply to the narrow circumstances where a nurse or physician cannot conscientiously perform a specific procedure," Regier said.
A subsection of the bill says it is not meant to conflict with the federal emergency health care access law known as EMTALA as it applies to health care institutions, such as hospitals. But the bill does not provide a holistic exemption for emergency departments and emergency health care providers. When it comes to abortion, for example, the bill would require providers to opt-in to participating in those procedures in writing beforehand.
Similar legislation has had recent success in other states. For instance, a Medical Ethics and Diversity Act was signed into law in South Carolina last spring. The legislation in that state saw support from the Alliance Defending Freedom, a conservative religious advocacy group that is also backing the Montana proposal.
The opposition to South Carolina's legislation, including from transgender patients and LGBTQ advocacy groups, echoes concerns now surfacing in Montana over HB 303. Medical associations and groups, including the Montana Hospital Association, Montana Primary Care Association, Montana Nurses Association and the Montana Medical Association, testified against the bill during a January committee hearing, saying it would put patients' care at risk.
During Monday's debate on the House floor, Democrats reiterated that the bill includes no discrimination protection for patients, and does not guarantee that a patient has a right to access health care even if a specific provider declines to participate in those services. 
Rep. Zooey Zephyr, D-Missoula, told fellow lawmakers the bill would mean transgender people like herself could be turned away from medical services they need.
"What is actually going to happen is it will be a denial based on diagnosis. Something like, I am diagnosed with gender dysphoria," Zephyr said. "And the thing is, that is inherently discriminatory because you cannot pass my diagnosis from who I am. To deny me based on my diagnosis of gender dysphoria is to deny me based on my being a trans woman."
Republican moderates appeared to try and derail the bill by proposing a strategic amendment during Monday's floor session. 
As written, HB 303 does not apply to a "health care institution or health care payer owned or operated by the state or a political subdivision of the state." Some Republican representatives showed interest in striking that provision from the bill, an amendment that would have triggered a higher threshold for the bill to pass because of a specific provision of the state constitution. That amendment, proposed by Rep. Tom Welch, R-Dillon, failed in a 39-61 vote.
Republicans who spoke in support of the bill on the floor said they hoped the bill would protect freedom of expression for medical providers, even those they disagree with.
"I think in this increasingly lack of traditional values and conscience world, and oftentimes profit-driven world, that protection needs to be provided for providers and health care workers that do have those values and do have that conscience," said Rep. Jerry Schilling, R-Circle.
Other Democrats who considered the bill as part of the House Judiciary Committee urged lawmakers to consider the unintended consequences of the bill. Rep. Laura Smith, D-Helena, said she'd heard stories from parents of young children faced with challenging medical circumstances who feared that, had HB 303 been in place, their desires for care would have been trumped by the prerogative or ideology of their providers.
"This is just one of many examples that I receive where medical teams have tried to deny parents' rights to choose procedures for their children," Smith said. "If the bill passes, it will take away parental rights, and your constituents' parental rights, to make these life-and-death procedural and medical decisions for our own children."
The bill ultimately passed with widespread Republican support and one affirmative vote from Rep. Frank Smith, D-Poplar. Four Republican lawmakers joined Democrats in opposition.
If the bill passes a third, non-debatable vote this week, it will then be transmitted to the Senate and assigned to a committee for a second hearing.
Speaking to Montana Free Press Monday afternoon, Regier said she was pleased by the vote margin.
"It's what we all hope for," she said. 
*************************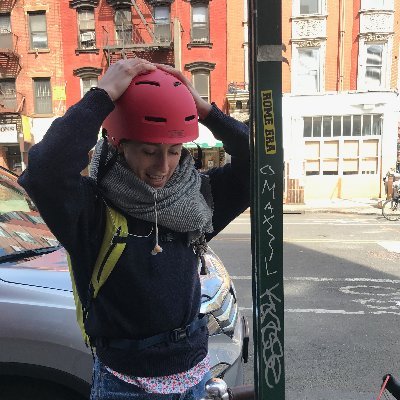 Mara Silvers writes about health and human services stories happening in local communities, the Montana statehouse and the court system. She also produces the Shared State podcast in collaboration with MTPR and YPR. Before joining Montana Free Press, Mara worked in podcast and radio production at Slate and WNYC. She was born and raised in Helena, MT and graduated from Seattle University in 2016.
**********************
The preceding piece was previously published by Montana Free Press and is republished with permission.
SUPPORT A FREE AND INDEPENDENT PRESS
Unbiased, unflinching journalism is critical to our democracy. When you donate to Montana Free Press, you are helping build a newsroom that serves the people of Montana, not advertisers or special interests. (Link)