Facebook pressed to drop ads claiming PrEP is unsafe
'Inaccurate' ads blamed for discouraging HIV prevention efforts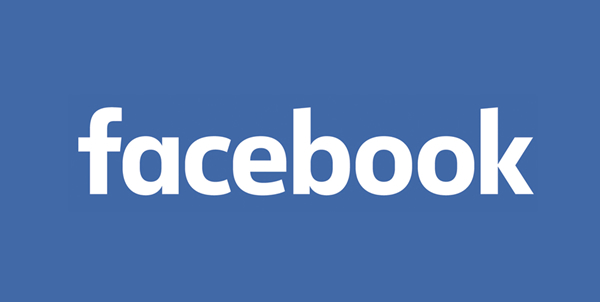 More than 50 LGBT, AIDS, and public health organizations released a joint letter on Monday addressed to Facebook Chairman and CEO Mark Zuckerberg urging him to immediately remove "dangerous and misleading" ads currently running on Facebook and Instagram suggesting the HIV prevention drug PrEP is unsafe.
"As organizations attached to this letter – leaders in lesbian, gay, bisexual, transgender, and queer (LGBTQ) advocacy, public health, and HIV/AIDS prevention – we are urgently reaching out to Facebook and Instagram regarding factually inaccurate advertisements which suggest negative health effects of Truvada PrEP (Pre-Exposure Prophylaxis)," the letter states.
"Using Facebook's and Instagram's targeted advertising programs, various law firms are attempting to recruit gay and bisexual men who use Truvada PrEP as an HIV preventative to join a lawsuit, claiming that the drug has caused harmful side effects in this patient population, specifically bone density and kidney issues," the letter says.
Officials with the LGBT advocacy group GLAAD and the HIV prevention advocacy group PrEP4All Collaborative, who organized the joint letter, say the ads in question are lumping together past instances of side effects of Truvada as a treatment for people with HIV who have taken it in combination with other drugs and HIV negative people who are taking Truvada alone as PrEP.
They point out that studies conducted by the U.S. Centers for Disease Control and Prevention and the Food and Drug Administration have found Truvada use in PrEP has had minimal to no side effects and has been deemed safe and effective as an HIV prevention medication. Government studies have shown PrEP to be 99 percent effective in preventing someone from acquiring HIV if taken properly.
Dr. Anthony Fauci, director of the National Institute of Allergy and Infectious Diseases, which oversees HIV prevention efforts, told a congressional briefing last week that serious side effects of PrEP have been shown in studies to be "very few" and "really not pertinent at all, not at all."
The letter released by the advocacy groups expresses concern that Facebook appears to be ignoring these findings in its refusal so far to remove the ads suggesting PrEP is harmful.
"By allowing these advertisements to persist on their platforms, Facebook and Instagram are convincing at-risk individuals to avoid PrEP, invariably leading to avoidable HIV infections," the joint letter says. "You are harming public health."
The letter says the LGBT and HIV prevention groups reached out to Facebook to explain why they believe the advertisements are harmful and for months have urged Facebook to take them down but Facebook has declined to do so.
The Washington Post reported on Monday that Facebook said the ads do not violate its advertising policies.
"We value our work with LGBTQ groups and consistently seek their input," the Post quoted a statement it says Facebook released to the newspaper. "While these ads do not violate our ad policies nor have they been rated false by third-party fact checkers, we're always examining ways to improve and help these key groups better understand how we apply our policies," the Post quoted the statement as saying.
According to the Post, Facebook's archives show that the ads have been viewed millions of times in recent months.
Longtime HIV patient advocate Peter Staley, who is a co-founder of the PrEP4All Collaborative, told the Washington Blade that LGBT and AIDS activists have tried unsuccessfully to explain to Facebook and its third-party fact checking officials why they believe the ads are misleading and inaccurate.
Most of the ads in question have been purchased by law firms and personal-injury lawyers representing clients in lawsuits filed against Gilead Sciences, the drug company that manufactures Truvada. The lawsuits charge that some HIV-positive patients who have taken Truvada in combination with multiple other drugs have experienced serious and potentially life-threatening kidney function and bone density problems.
The lawsuits also claim that Gilead withheld releasing a safer version of one of the compounds that make up Truvada for many years until the patent ended on one of the drugs with more harmful side effects.
"All of those drugs together can really attack the kidney and it's really hard to figure out which one is to blame," Staley said.
"But for HIV negative people on PrEP, PrEP is generally the only thing they're taking except maybe Viagra," Staley said while laughing. "So that's why even though it's the same drug – Truvada is the same drug as treatment and as prevention – it has acted very differently in these two patient populations in these two points in history," he said.
"So we tried to explain all this to Facebook and they're just pointing to the label," said Staley. "It's the same drug so it's only got one label. The FDA doesn't issue a separate label for treatment and one for prevention for PrEP. It's all one label," Staley points out.
"And right at the top on the label are these scary warnings that in rare circumstances this can cause kidney problems, this can cause bone density issues," Staley says. "So Facebook points to that and says well it's there, it's right on the label. These law firms running these ads can say this."
"And we're like yeah but you're scaring tens of thousands of people away from a miracle pill that is nearly 100 percent effective and where we haven't seen these toxicities in this patient population at all," Staley said. "And here we are with Facebook just pointing to obscure, undefined advertising policies and third-party fact checkers that know nothing about HIV."
Among the groups that signed on to the joint letter to Facebook, in addition to GLAAD and the PrEP4All Collaboration, are the Human Rights Campaign, AIDS United, the American Academy of HIV Medicine, the American Foundation for AIDS Research, the Gay Men's Health Crisis of New York, the National Minority AIDS Council, and the Trevor Project.
Representatives of the groups that signed the joint letter have pointed out that Facebook recently agreed to ban ads placed by organizations opposing vaccines on grounds that anti-vaccine messages were refuted by virtually all professional medical organizations and public health experts.
The AIDS and LGBT representatives are urging Facebook to ban the ads targeting PrEP on similar grounds that medical and scientific evidence refutes any claims that PrEP is harmful for those who take it as an HIV prevention medication.
"As a caregiver I want patients to realize that Truvada is absolutely safe for PrEP," said Dr. Sarah Henn, Chief Medical Officer at D.C's Whitman-Walker Health. "We want to make sure that patients who are at increased risk for HIV acquisition don't get scared away from prevention that could really be important to their long-term health," Henn told the Blade.
Staley said that after months of intransigence by Facebook over the LGBT and AIDS groups' requests for dropping the anti-PrEP ads, he was encouraged on Monday afternoon when he and a GLAAD official received an email message from Facebook. The message came after widespread media coverage of the release of the joint letter to Zuckerberg by the over 50 groups.
"You and your partners raise a number of important issues which we have shared with our leadership, and which will receive our full attention," Staley quoted the message as saying from Lindsay Elin, Facebook's director of external affairs.
"And they also say they look forward to continuing the conversation," Staley paraphrased the message as saying.  "I think we got their attention."
Ohio hospitals testify against a trans care ban
In a hearing, the presidents of some of the top pediatric hospitals in the United States testified against trans care bans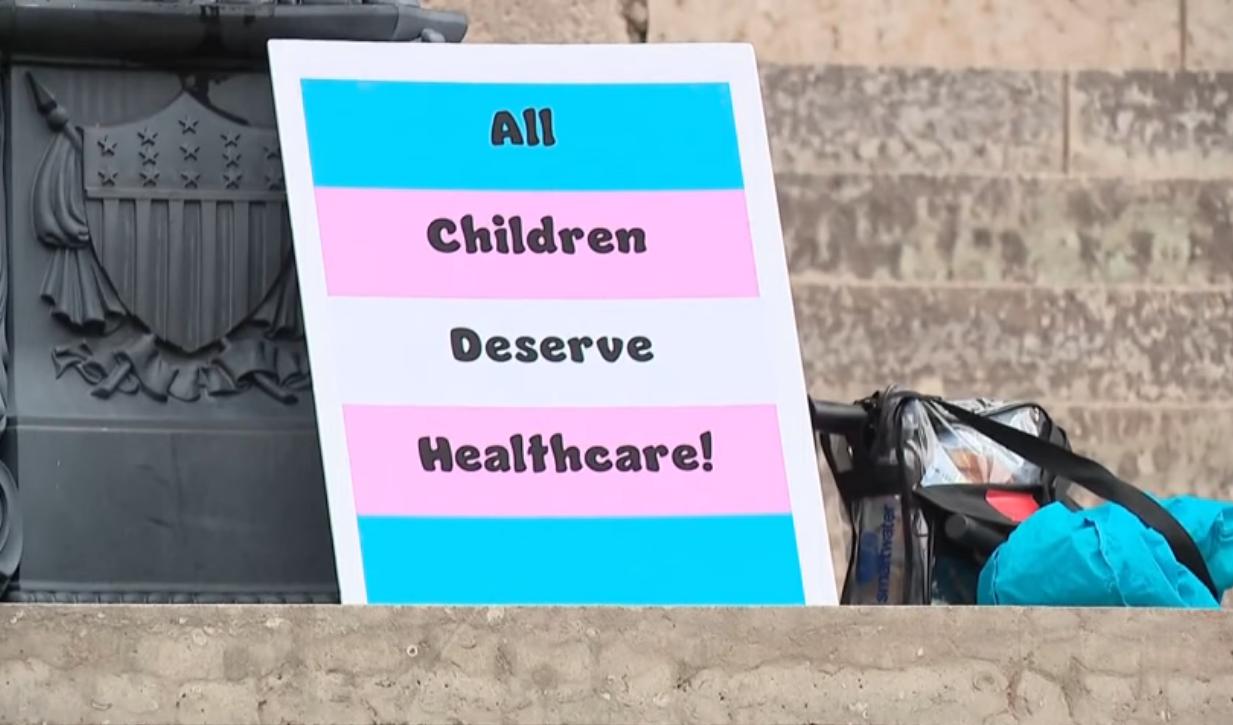 By Erin Reed | COLUMBUS, Ohio – Yesterday, Ohio held a hearing for House Bill 68, a bill that would ban gender-affirming care for trans youth and force those already on care to medically detransition.
The hearing was primarily for opponents of the bill—a prior proponent hearing had already happened a week earlier. Testimony stretched on for nearly eight hours, with those submitting testimony against the bill outnumbering supporters 7:1. Testimony came from a wide variety of professionals and those with lived experience, including transgender kids, their doctors, parents, educators, social workers, and more.
Perhaps the strongest testimony of the afternoon, though, came when presidents and leaders representing some of the top hospitals in the United States stepped forward and unequivocally condemned the bill, stating that it would have drastic negative health consequences for trans youth in their care.
At the beginning of the hearing, three leaders in US medical care testified together: Nick Lashutka, President of the Ohio Children's Hospitals Association serving over 2,600,000 children in the region; Dr. Steve Davis, President of Cincinnati Children's Hospital, the US News #1 ranked children's hospital in the United States; and Dr. Shefali Mahesh, who represented Akron Children's Hospital.
All of them delivered extremely strong testimony, dispelling myths about trans care. They testified that bans on care would harm an already extremely vulnerable population and that gender-affirming care was the best option for the few trans youth who do ultimately get cleared for medical transition.
Perhaps the strongest moment of the night was when Dr. Davis looked at the committee and pleaded, "You trust us on every other condition. Please, trust us on this one."
Watch their incredible testimony here:
When Lashutka spoke, he testified that trans care at Ohio Children's Hospitals is cautious and measured. He stated that in Ohio Children's Hospitals, patients see multidisciplinary teams and often have long waiting periods before they obtain gender-affirming care.
He also noted that the percentage of youth obtaining gender-affirming care in Ohio is only 0.0003%, a tiny fraction not just of youth in Ohio, but also of trans youth in Ohio. He likewise dispelled the idea that teens are getting care without their parents' knowing: "All treatment requires parental consent."
Lashutka, addressing the idea that trans youth are too easily given medical treatments, stated that care is only given to patients meeting rigorous requirements: "Individuals diagnosed with this condition are insistent, consistent, and persistent for a lengthy period of time. The notion that kids declare a feeling and are immediately prescribed at one of our clinics is not true."
Speaking next was Dr. Davis, who testified not just as the president of Cincinnati Children's Hospital, but as a pediatric critical care physician with 35 years of clinical care experience. He stated, when discussing the gender-affirming care ban and its potential profound negative mental health effects on trans youth, "the most harrowing part of my job is informing parents that their child died, especially when their death was from a preventable suicide."
He then stated that the gender-affirming care provided by his hospital is done only after "comprehensive assessments, rigorous mental health evaluations, and screening for comorbidities." He rebuked the idea that hormone therapy in trans youth is done without thorough evaluation, stating that the average time of the evaluation period is "10-12 months."
Lastly, he stated that there is no financial incentive to providing this care and that they do not make money on it – a reasonable claim given that hormone therapy tends to be relatively inexpensive, and that trans youth are not provided surgery in the Ohio Children's Hospital system. He closed, stating, "You trust us on every other condition. Please, trust us on this one."
Dr. Mahesh testified to another aspect of the bill. She stated that increasingly, doctors are having to provide care for patients who have been purchasing hormones off the internet. She indicated that, should a bill like this pass, black and gray market medication might become more common, and that patients would be driven to taking care into their own hands rather than trusting their doctors to administer their care.
Though opposing the bill in its entirety, Lashutka recommended four amendments should the bill pass. First, those already receiving care should be grandfathered in. Second, the "aiding and abetting" clause barring mental health doctors from referrals should be stricken. Third, allowing physicians to provide all information around care, which the bill bars.
Lastly, adding an exception for trans youth who show extreme dysphoria to get care. This last exception was passed in West Virginia's ban on care.
Though hospital administrators have testified in other hearings in the past, this particular panel of healthcare leaders is perhaps one of the strongest seen in any hearing across the United States. The hospitals they represent and the number of patients they serve could give pause even to the most ardent supporters of the bill.
They are also enormously respected voices for all pediatric care in Ohio and even nationwide – many of the legislators in Ohio likely have children who went to these hospitals, and many of the legislators themselves likely did when they were younger. Their presence, along with the massive showing in opposition to the bill, may have made an impact; while some thought the bill would receive a vote immediately after the hearing, those plans appeared to be scrapped.
The hearing adjourned without a vote, and advocates for trans youth care left knowing they had given their all.
****************************************************************************
Erin Reed is a transgender woman (she/her pronouns) and researcher who tracks anti-LGBTQ+ legislation around the world and helps people become better advocates for their queer family, friends, colleagues, and community. Reed also is a social media consultant and public speaker.
Follow her on Twitter (Link)
Website here: https://www.erininthemorning.com/
******************************************************************************************
The preceding article was first published at Erin In The Morning and is republished with permission.