Survey finds majority of LGBTQ students in Latin America experience bullying
GLSEN and Chilean group conducted study in seven countries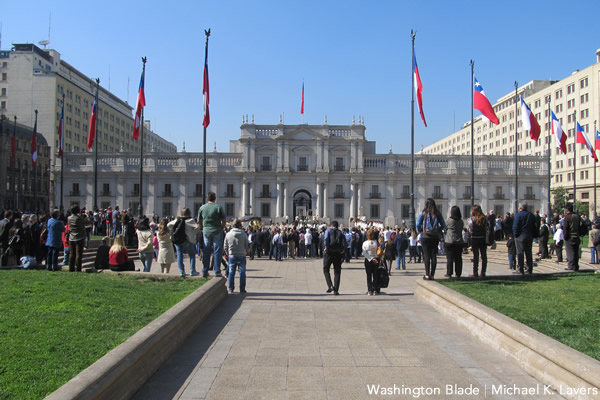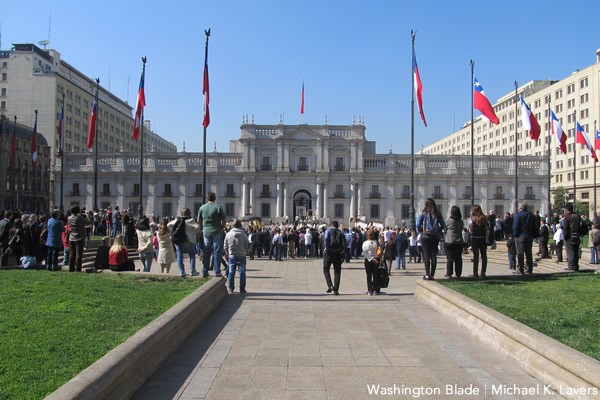 A new survey finds a majority of LGBTQ students in seven Latin American countries have experienced bullying because of their sexual orientation or gender identity.
The GLSEN Research Institute and Fundación Todo Mejora, a Chilean LGBTQ advocacy group, surveyed 5,318 students between the ages of 13-20 in Argentina, Brazil, Chile, Colombia, Mexico, Peru and Uruguay.
The survey, which will be formally released on Tuesday, in its executive summary notes "three-quarters or more of LGBTQ students regularly heard homophobic remarks and negative remarks about gender expression from other students." The executive summary also notes between 58.2-79.1 percent of respondents heard "homophobic remarks from teachers or other school staff."
Upwards of three-quarters of the students who responded to the survey said they "experienced verbal harassment" that included name-calling and threats. More than 10 percent of respondents said they were physically assaulted because of their sexual orientation or gender identity.
The report also notes less than half of respondents "ever reported incidents of harassment and assault to teachers and other school staff."
GLSEN and Todo Mejora worked with a dozen LGBTQ advocacy groups in the seven countries from which the survey respondents come.
"As governments around the world attack their own LGBTQ communities, we seek to ensure that the damage they cause will be vivid and measurable, and that these communities themselves cannot be ignored or erased," says GLSEN Executive Director Eliza Byard in the executive summary. "And in those places where governments seek to progress on human rights and LGBTQ inclusion, the data and analysis here and in the country level school climate reports released by our partners provides a roadmap for action, and a baseline to measure the resulting benefits to some of their most vulnerable youth."
Anti-LGBTQ violence, discrimination overshadows legal advances
Activists across Latin America over the last decade have celebrated LGBTQ rights advances, even though rates of violence based on sexual orientation and gender identity remain among the highest in the world.
Same-sex couples can legally marry in Argentina, Brazil, Colombia, Uruguay and portions of Mexico that include Mexico City. A Chilean law that allows gays and lesbians to enter into civil unions took effect in 2015.
Argentina and Uruguay are among the countries that allow transgender people to legally change their gender without undergoing surgery. Colombian Sen. Claudia López in October became the first woman and first lesbian elected mayor of the country's capital of Bogotá.
The report notes Argentina does not have a nationwide nondiscrimination law that includes sexual orientation and gender identity.
Brazilian President Jair Bolsonaro, who activists say has provoked an increase in anti-LGBTQ violence in the country because of his homophobic and transphobic rhetoric, took office in January.
Sergio Urrego, 16, died by suicide in 2014 after administrators of his Bogotá high school bullied him because he was gay. Urrego's mother, Alba Lucía Reyes Arenas, has become a vocal anti-bullying activist and a law that bares Urrego's name prohibits Colombian schools from discriminating against students based on their sexual orientation.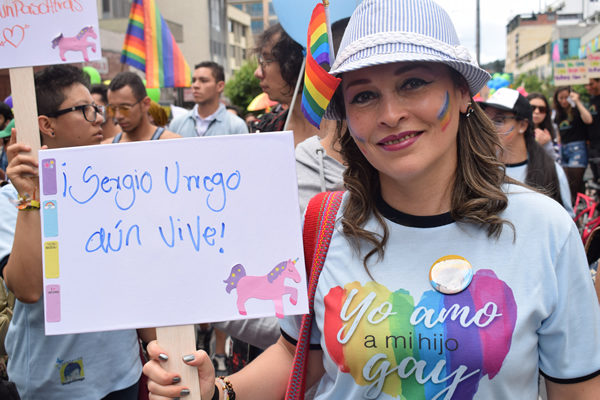 The report specifically cites Urrego's suicide. It also contains several recommendations that include the implementation of policies that specifically address discrimination and violence in schools based on sexual orientation and gender identity and training teachers to better deal with LGBTQ students.
"Results from this multinational report clearly demonstrate that, for all seven of these countries in Latin American, there is an urgent need for action to create safe and affirming learning environments for LGBTQ students. LGBTQ students across these countries commonly feel unsafe in school, hear anti-LGBTQ remarks, and experience harassment and assault due to their sexual orientation or gender expression," reads the executive summary. "Further, school personnel do not often intervene when they hear anti-LGBTQ remarks, and often make anti-LGBTQ remarks themselves."
"Moreover, we found that the victimization faced by many LGBTQ students can lead to poorer well-being, less welcoming schools, and more negative educational outcomes," it adds. "Positive LGBTQ student supports — including supportive staff, inclusive curricular resources, and inclusive anti-bullying/harassment policies — can improve academic experiences for LGBTQ students."
The full report can be found here.
Iowa Governor notes 'parental rights' at anti-LGBTQ+ town hall
Reynolds and Republican lawmakers pledged to pass legislation this session banning LGBTQ materials in schools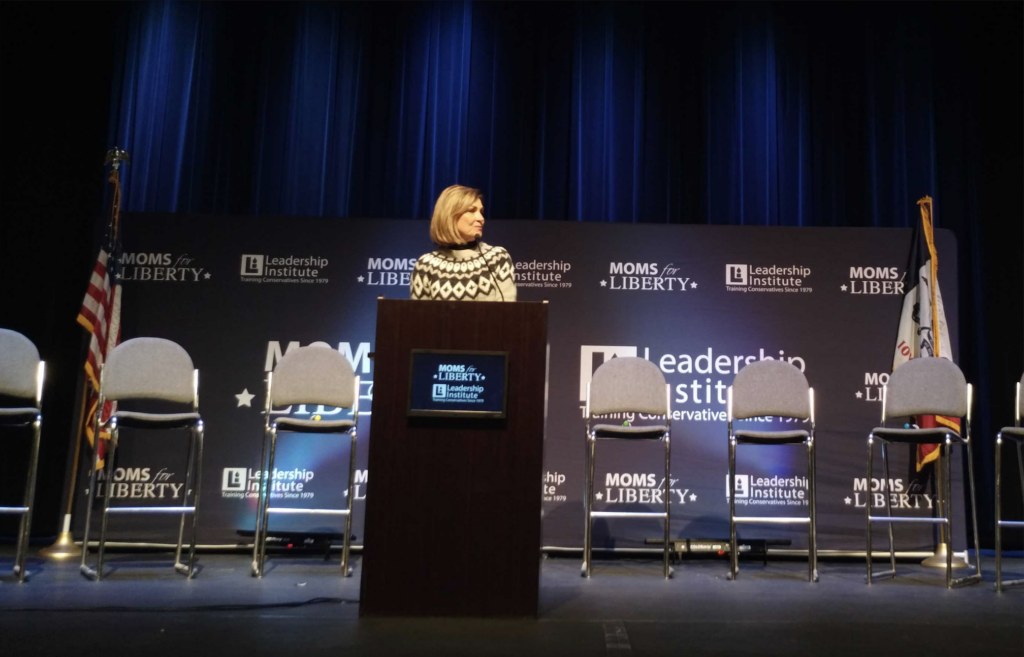 By Robin Opsahl | DES MOINES – Gov. Kim Reynolds and Republican legislators speaking at a "parental rights" event Thursday pledged to pass legislation this session banning LGBTQ materials in schools and policies allowing students to socially transition without their parents' consent.
"School choice" supporters gathered at Franklin Junior High School in Des Moines Thursday evening for the town hall event, hosted by the conservative nonprofit Moms for Liberty. Reynolds cheered the passage of her private school scholarship plan in the first weeks of the 2023 session, and promised they were not done with education legislation.
"The last few years have provided so many reasons to be in this fight in the arena for kids," Reynolds said. "And maybe for you it was how they were kept out of school wearing masks for no good reason. Maybe it was demonizing our country. Or an obsession with race in the classroom … I guess my message to you is, stay involved because parents and freedom still matter in Iowa."
Protesters tried to shout over Reynolds' speech, with one demonstrator holding up a transgender flag. Others in the room cheered and shouted "USA" as police officers removed protesters from the room.
Supporters celebrated approval of the Educational Savings Account (ESA) program, which gives students an account of $7,598 each year to use for private school tuition and associated costs. The national co-founder of Moms for Liberty, Tina Descovich, said she was excited to hear about Iowa successfully passing ESAs, but said that's just "one small little portion of issues that are facing public education."
For years, she said, politicians were not paying much attention to education. But in Iowa and other states across the country, Descovich said parents are putting the issue "front and center" in their state's policy agendas, and lawmakers in states like Iowa are listening to their requests to let families decide the best educational path for their children.
"I think I think parents want that now, you know, everything in society is more custom made, and so education should be a little bit more accessible and custom made," Descovich said.
Seven Republican legislators answered questions from attendees about Iowa's education system. Many questions were focused on class material and discussion around gender identity. Reynolds and parents brought up Linn-Mar Community School District as an example of what's wrong with modern schools.
The school district has a "gender support policy," which allows a student to meet with the school to discuss socially transitioning by using a different name, pronouns and facilities corresponding with their gender identity. The district allows children to choose who is involved in those meetings with the school, and lets the child decide whether to involve their parent or guardian.
Lawmaker calls gender-affirming policies a 'slippery slope'
Rep. Jeff Shipley, R-Fairfield, said school board members claimed the school could not reverse this policy because it would violate state and federal civil rights protections given based on gender identity.
House lawmakers approved legislation Tuesday banning school districts from letting a student use a different name or pronouns than what they were given at birth without written parental consent. House File 190 was also introduced Thursday to remove gender identity as a protected category from the state's civil rights act.
"Mental illness should not be accommodated as a civil right," Shipley said Thursday.
When a teacher asked the legislators at the forum about studies that showed the use of a transgender child's preferred name and pronouns lowers suicide rates, Shipley said there were conflicting reports how to help transgender children with mental health problems. But he said policies like Linn-Mar Community School District's are a "slippery slope."
Using a child's preferred name and pronouns without their parents' knowledge could lead to them undergoing hormone replacement therapy or having gender-affirming surgeries without their parents consent, he said. How to best support transgender people is a conversation the Legislature will be discussing a lot going forward he said.
"I know other states have done things to prohibit these therapies," he said, referencing conversation therapy. "So I think this is a conversation we're going to have to have as a state to really decide what is the best standards of practice of therapy, what do kids need to alleviate the dysphoria and form actual identities that can be healthy and happy for the rest of their lives."
Lawmakers address concerns about lack of choice access for special-needs students
Multiple parents also brought up concerns about how the ESA program will impact their special needs children. Legislators said they hoped to see expanded private school options for children with special needs, and were in discussions about potential future legislation to encourage more private institutions to special education students and offer more specialized educational programs.
Rep. Steven Holt, R-Denison, said he believes some private schools have not accepted special-education students because they didn't have the resources. "And this bill was going to give them a lot more resources," he said. "And so I'm hopeful that that alone is going to allow them to take a lot more special needs children."
The conservative legislators assured the crowd that they would continue to provide parents more options for their children's schooling going forward. Rep. Eddie Andrews, R-Johnston, said Iowa's decision to desegregate schools 86 years before the U.S. Supreme Court's ruling on Brown v. Board of Education shows the state has always been committed to school choice.
"And that is all we are asking, and yes, demanding, that we have the ability to educate our children in the best way at the best school that is appropriate for my child's success. To prepare my boy, my girl, your child, for success," Andrews said. "And that's all school choice."
Moms For Liberty: Giving Parents A Voice Town Hall – IOWA
***************************************************************************************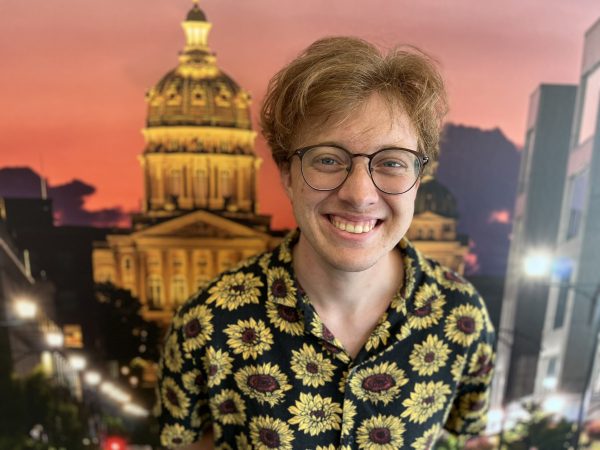 Robin Opsahl is an Iowa Capital Dispatch reporter covering the state Legislature and politics. Robin has experience covering government, elections and more at media organizations including Roll Call, the Sacramento Bee and the Wausau Daily Herald, in addition to working on multimedia projects, newsletters and visualizations.
They were a political reporter for the Des Moines Register covering the Iowa caucuses leading up to the 2020 presidential election, assisting with the Register's Iowa Poll, and reporting on Iowa's 4th District elections.
***************************************************************************************
The preceding article was previously published by the Iowa Capital Dispatch and is republished with permission.