Entertainment casting director Tammy Billik on the loss of a loved one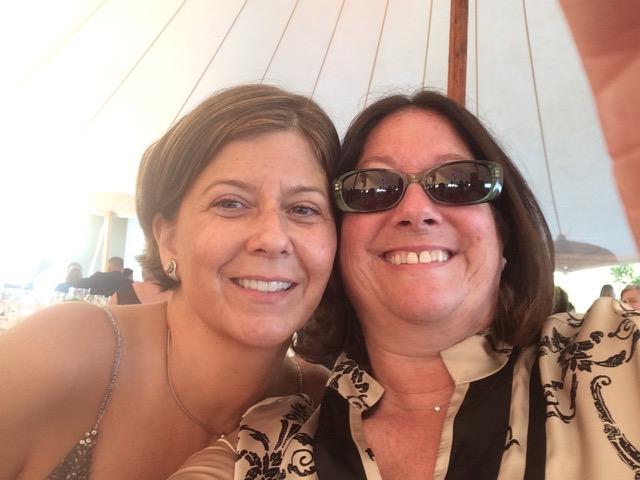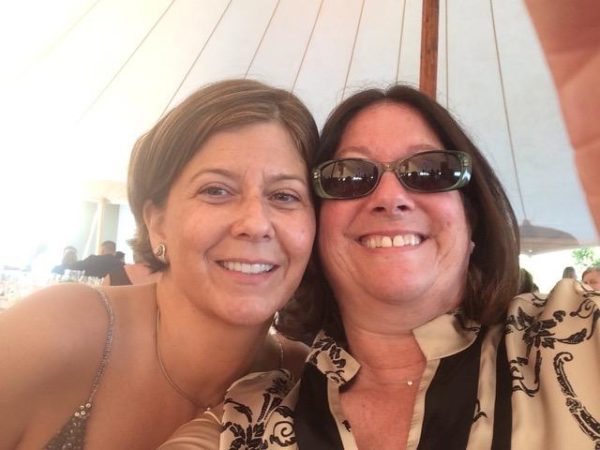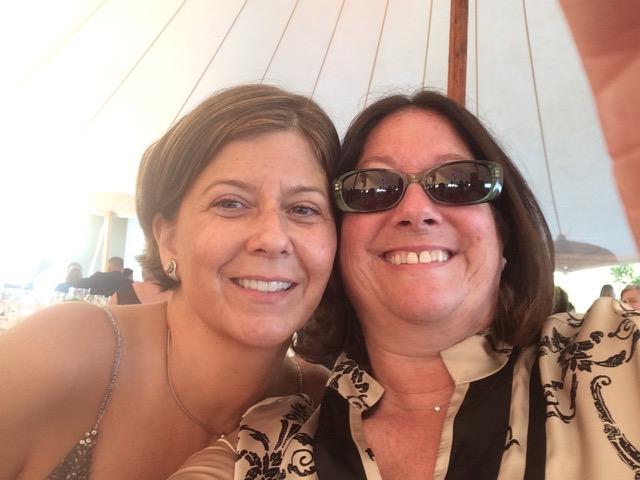 It's the holiday season and thanks to the publicity of Hallmark Channel's controversial pulling, then restoring commercials showing a lesbian wedding kiss, more Americans are aware of same sex couples integrated into scenes of family togetherness.
Ironically, however, despite the tremendous tragic loss many LGBTQ people and allies experienced during the AIDS crisis, the acceptance of marriage equality is now enabling mainstream society to grasp the devastation an LGBTQ person feels losing a loved one. There have been glimpses, such as Oprah's interview with protégé Nate Berkus in 2005 after the interior designer lost his longtime partner, photographer Fernando Bengoechea, in the 2004 Sri Lanka tsunami.
Berkus is the keynote speaker at a February 29 day-long Camp Widows event at the Los Angeles LGBT Center, Tammy Billik tells the Los Angeles Blade while baking holiday cookies. Last year Billik lost the love of her life to cancer.
The event is being produced by Soaring Spirits, an organization focused on helping widows and widowers with the grieving process and learning how to live again. The cost is $50 "so that everyone can attend and there will be scholarships for those who cannot afford," she says.
Billik is a lawyer and award-winning Hollywood casting director. She was mentored by the late Stephen Kolzak, head of casting for Embassy television in the 1980s, who challenged Hollywood's homophobia as an AIDS activist.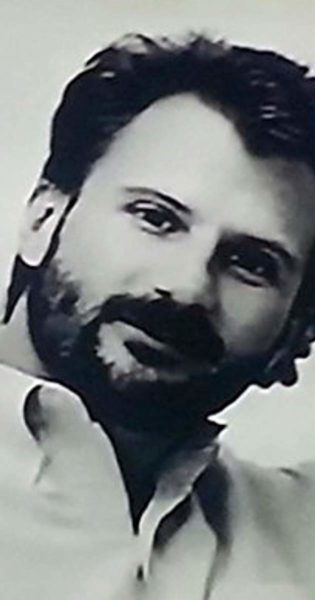 "He really inspired me to get involved with the LGBT movement," Billik says. "Steve was the most talented, generous, beautiful man I had ever met. He was incredible. He was also difficult and a perfectionist and demanded excellence from people, including himself. When he got sick, he got mad. And he got visible. And he was losing friends right and left.  And then he got ill and he fought hard — even while he was ill. He got arrested on the Capitol steps. He was a rebel and a leader.
As a direct result of Kolzak's mentorship, Billik joined the Center's board for 13 years and is still active.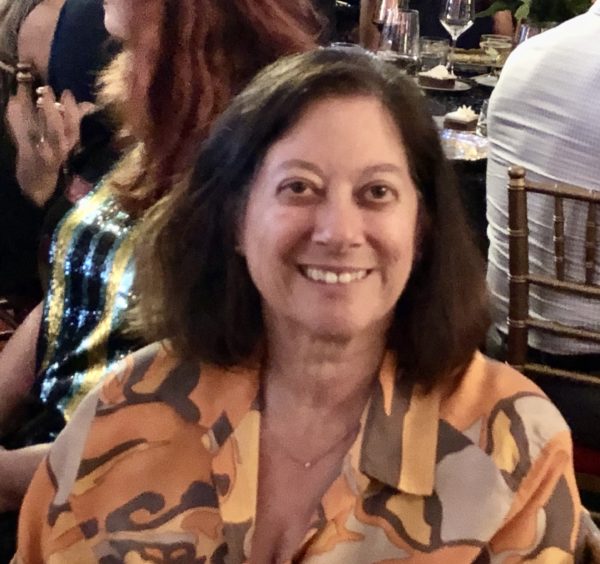 Tammy Billik at the Los Angeles LGBT Center's 50th anniversary celebration. (Photo by Karen Ocamb)
Billik cast the "Ellen" show where Ellen DeGeneres' character famously came out in the historic "Puppy Episode" that ABC aired on April 30, 1997
"Ellen was a friend and my boss. We spent a lot of time talking about what it would look like for her to come out, and what it would look like for her to come out on her television series," says Billik, who encouraged the move. "It was a very difficult decision because it was a different time. There were really no gay characters, certainly no gay lead characters on television. When she made that decision that she really wanted to live her truth, I reached out to Elizabeth Birch, who at the time was a corporate litigator for Apple just about to take over the helm of HRC."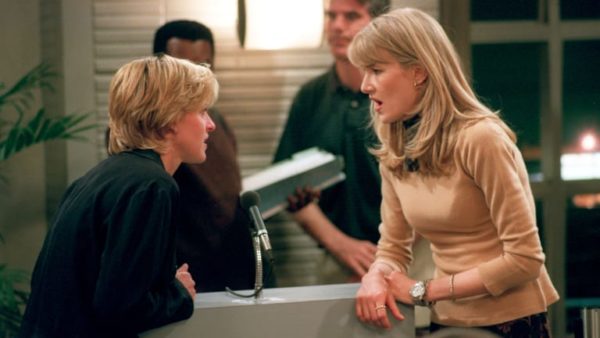 HRC developed a whole campaign around the episode, including house parties and TV ads about job discrimination. Birch subsequently asked Billik to join the board of the Human Rights Campaign.
"I spent a lot of time figuring out how to best move the entertainment industry forward on our issues, networking with gay executives and creators and talking about how important our issues were to be visible," she recalls. "I was very involved in kind of grassroots organizing here in the Los Angeles area. Getting people involved, marches, fundraising, events, gatherings, anything to raise our visibility and to strengthen our voice."
Billik lost Kolzak and many other friends to AIDS, preparing wills as a volunteer at APLA and holding their hands as they lay dying. "It was gut wrenching because so many of them no longer had the support of their families, and yet almost all of them wanted to leave everything or something to their families, and wanted to be remembered in a positive way by their families," she says, "even though many of those families had deserted them."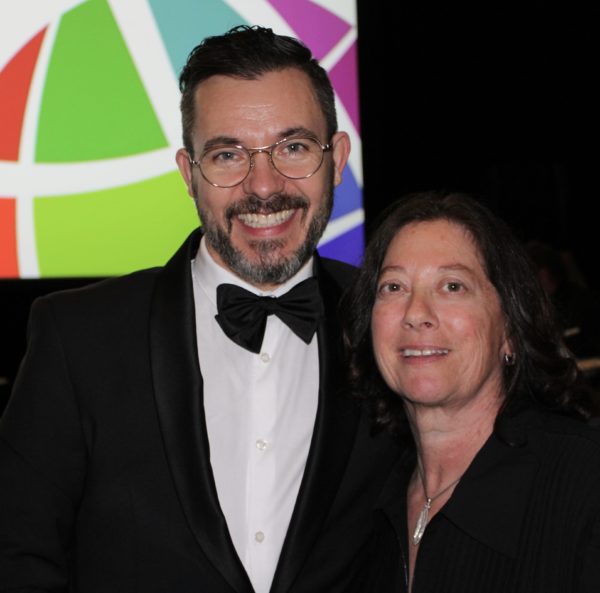 Tammy Billik and Eric Dare at HRC gala in LA in March 2018 (Photo by Karen Ocamb)
But nothing prepared Billik for the loss of her spouse, writer Jacqueline Fowler,  who she officially wed on Dec. 30, 2014.
"Jackie was my spouse for 20 years. She was diagnosed with triple negative breast cancer in May of 2017, and she passed away on July 4th, 2018," Billik says. "It's a particularly aggressive form of breast cancer that doesn't respond well to traditional treatments, and therefore you have to kind of try and poison it out of the body with chemo and hope that it hasn't metastasized. But in Jackie's case, it had. We were not aware of the severity of it.
"At one point during her treatment, she had chemotherapy, then she had surgery, and then she had six weeks of daily radiation. At the end of that time, we did think that it was in remission. Her scans were good and we thought that she had made it through and that we were just going to have to keep a close eye on it. If it came back, we would beat it back down again," Billik says. "But unfortunately, in May of 2018, she started getting really excruciating back pain and it turned out that the cancer had returned. It was really like somebody poured gasoline on a fire. It just raced through her body. By the time she was re-diagnosed, which was June first or second, we only had a month left. We didn't know that.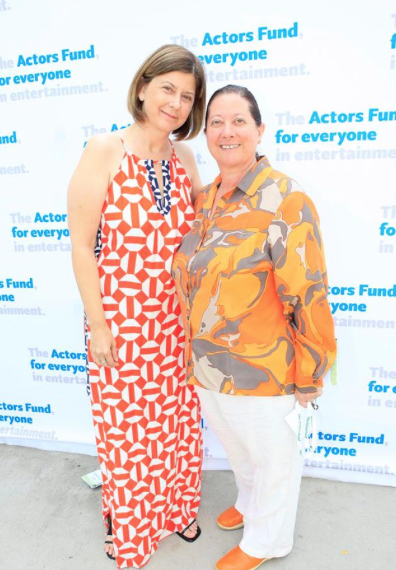 "I never thought she was going to die," she says. "I always just envisioned that she would be okay, even though when I did my research, I realized that the survival rate for this type of cancer was quite low. But somehow, it never occurred to me that that would actually happen. I just assumed she was going to be okay.
"By the time we realized she wasn't going to be okay, everything spiraled very quickly. It just happened. It was like, 'Oh, God, she has less than a year to live.' And then, 'Oh, that's been an even worse test. She has less than six months to live.' 'Oh, God, her numbers are up. She has weeks to live.' 'Oh, shit. She just died.'
"The day she died, we didn't even know she was going to die. It was July 4th. We were having people over to kind of have a party. All of her friends and family came in, because she was slipping," Billik says. "Originally, we thought she had six months, and some people were just going to kind of make their way in. When I realized that her mental state was starting to go, too, because of cancer had gone into her brain, I told people to get on a plane. We had a house full of people. We didn't know she was going to die that day — and then her body just shut down. It happened very, very quickly."
The full house turned out to be a boon.
"Jackie got to see all the people she loved. Everybody that was really important in her life, she was able to see her in the last few days of her life. Before she died, she said to me — I wrote it down, she said, 'You know, I can't believe I'm saying this, but I really feel at peace.' I said to her, 'I hope you feel the love.' And she said, 'I do. I really do.'"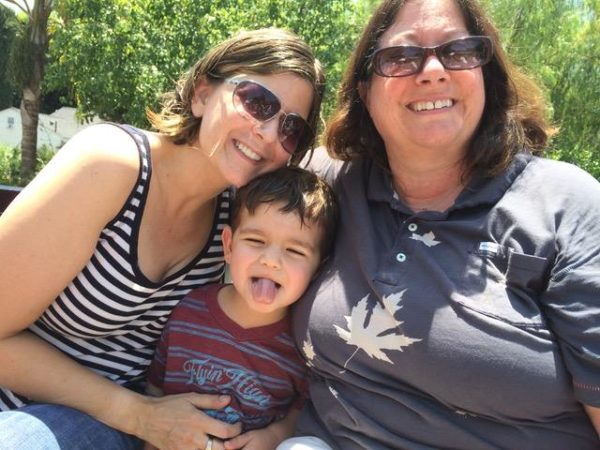 The first holiday season was very difficult for Billik, who was "pretty much a zombie," and their seven-year old son, Eli Benjamin Billik. "That's been both a challenge and a real blessing for me, because I had to go on," she says. "He is an incredible kid and he was very close to her, but he also has that youthful way of looking at life, which is he moves forward. That's been great for me to have a reason to get up every day, and somebody to take care of, and who needs me."
This year is harder, however, because "some the cobwebs have cleared," Billik says. "I'm really feeling the feelings. I don't drink. I don't do drugs. What's left are the feelings. It's hard to go through a holiday without somebody you spent the last 20 holidays with."
Billik is coping. "I exercise a lot. I'm just now at almost 16 months from her death trying to get out and reconnect with old friends and make some new friendships and try and get back to my busy life that I had until she got sick," she says. "I was always out a lot and going to my nonprofit meetings, and staying busy that way. Really for the last year and a half, I've kind of curtailed my schedule.
"But now I'm trying to get back out," she says. "I went to a bunch of holiday parties this year. Last year, I just wasn't capable of doing it. I would just cry. I couldn't really be around crowds. I was okay on one-on-one with people, but anytime there was a crowd of people, I just felt naked, really. My only identity at that point last year was as a 'widow.' I think now I'm kind of regaining my personal identity as who I was before she passed away and that is helping me to get strong again."
Billik is looking forward to participating in Camp Widow.
"On Saturday, Feb. 29, we are holding a one-day event called Camp Widow. It's a day-long gathering seminar for LGBTQ widows and widowers, whether they were legally married or not. It's the brainchild of a woman named Michele Neff Hernandez who created an organization called Soaring Spirits after her husband died. She holds these seminars for anybody around the country and now they've done some in Canada, and I think Australia.
Hernandez found "that there was a real specific need for an LGBTQ gathering, because we have our own set of issues," says Billik. "A lot of us were together with people for a very long time before we got married, or never got the chance to get married. A lot of us have lost people to HIV and AIDS. There was just a whole group of issues that she felt really needed a specific event. I've been helping to put the event together. The Gay and Lesbian Center is underwriting a large portion of it and providing space."
Berkus, she notes, is "a real incredible example of how someone goes on with their life and then creates a new life. I think that is part of what the event is about — meeting other people with shared experiences, sharing our experience, strength, and hope, and seeing how you can come out the other side. That life does go on. Acknowledging our grief and acknowledging our loss, but also realizing that we're still here, and that we need to move forward with our lives."
For her part, Billik says, "I'm really excited I was asked to participate. It's kind of right up my alley to kind of produce something."
For more info, visit www.campwidow.org
 (Photos of Jackie , Eli and Tammy courtesy Tammy Billik)
Los Angeles County surpasses 2 million COVID cases
While hospitalizations continue to climb, Public Health data shows that many positive cases are admitted for reasons other than COVID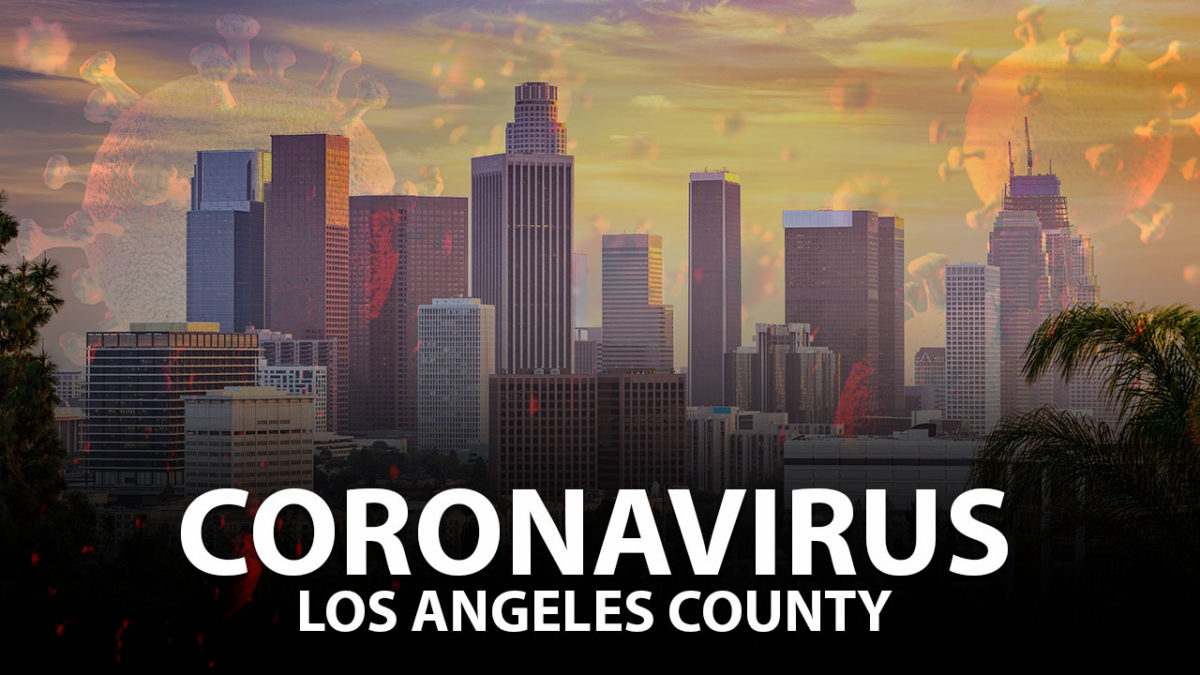 LOS ANGELES – Los Angeles County health officials are urging residents to postpone nonessential gatherings and avoid some activities – especially those that will include people who are unmasked, unvaccinated or at higher risk of severe COVID-19 illness.
This comes as Los Angeles County recorded a grim milestone Monday as the Department of Public Health reports that the County has now confirmed more than 2 million total cases of COVID-19 since the beginning of the pandemic. 
The Los Angele Times reported early Tuesday that hundreds of thousands of Los Angeles Unified students returned to campus from winter break Tuesday morning amid a record-breaking surge in coronavirus cases.
As they stood in long lines to enter campus, the district's health-screening system crashed. These conditions, including staffing shortages, student absences, and apprehensive parents and students, put the district's carefully laid plans to open campuses in the nation's second-largest school district to the test.
Although some students and parents were anxious amid the Omicron surge, they said they wanted to be back in the classroom. District leaders said strict campus safely precautions are in place, the Times reported.
The surge, which has now created uncertainty in the business community as some restaurants and other retail operations close up due to staffing shortages or out of caution, prompted County Public Health to ask that residents postpone nonessential gatherings just ahead of the long Martin Luther King Jr. Day holiday weekend.
Public Health officials are also concerned as LA-based Super Bowl is a mere month away. The recommendation is voluntary and officials have not imposed any new restrictions that could put any events in jeopardy.
The latest Public Health data shows vaccines are still the best way to protect against the coronavirus. In L.A. County cases have continued to increase rapidly across all groups however at significantly lower levels for vaccinated individuals. For the week ending December 25th, case rates were much higher for those unvaccinated. There were 991 new cases per 100,000 unvaccinated; 588 cases per 100,000 fully vaccinated without boosters; and 254 cases per 100,000 fully vaccinated with boosters.
The vaccine also continues to provide very strong protection against hospitalization and death. One way to evaluate the protection offered by vaccines is rate ratios. These ratios compare rates of an outcome in unvaccinated people with rates of the same outcome in fully vaccinated people. The higher the rate ratio, the more protective the vaccine is against the outcome.
The hospital rate ratio was 9 when comparing those unvaccinated vs those fully vaccinated without boosters, meaning a 9-fold higher rate of hospitalization for the unvaccinated compared to this protected group. More markedly, the hospital rate ratio was 38 when comparing the unvaccinated vs fully vaccinated with boosters, meaning those fully vaccinated and boosted were 38 times less likely to be hospitalized than those unvaccinated.
"With surging transmission and rapidly rising cases and hospitalizations, our already understaffed health care providers are under enormous strain as they try to care for so many COVID infected people," Barbara Ferrer, L.A. County Health Director said.
About 14% of the patients with COVID-19 were in the ICU, and 7% were on a ventilator.
"The good news is that while hospitalizations continue to climb, Public Health data shows that many positive cases are admitted for reasons other than COVID but, are identified with COVID when tested for COVID upon hospital admission," the LA County Public Health Department said in a news release.
"However, at the moment, vaccinations alone are not sufficient to get us back to slowing the spread.  We all need to exercise more caution in the weeks ahead.  One effective strategy for reducing transmission is to wear a high-quality mask whenever around non-household members," Ferrer said.
"Given the dominance of the highly infectious Omicron variant, well-fitting masks provide a great layer of protection to both the wearer and all those nearby. It is also time to pause those non-essential activities where people are unmasked and in close contact with others. The reality is that parties and events, especially those indoors, make it easy for the virus to spread. Limiting our time with others to those more essential work or school activities is a prudent action for us to take when-ever possible until the surge subsides," she added.
COVID-19 vaccines are safe and effective and are recommended for everyone 5 years old and older to help protect against COVID-19. Vaccinations are always free and open to eligible residents and workers regardless of immigration status. Appointments are not needed at all Public Health vaccination sites and many community sites where first, second, and third doses are available.
To find a vaccination site near you, or to make an appointment, please visit:
www.VaccinateLACounty.com (English) or www.VacunateLosAngeles.com (Spanish).
If you need assistance, you can also call 1-833-540-0473 for help:
Connect to free transportation to and from a vaccination site, or 
Schedule a home visit if you are homebound. 
For more information regarding COVID-19 in LA County you can also visit the Public Health website at www.publichealth.lacounty.gov
LA County launches new COVID test collection program
Testing partner sites listed on LA County's website have been pre-screened to ensure that they offer testing with no out-of-pocket cost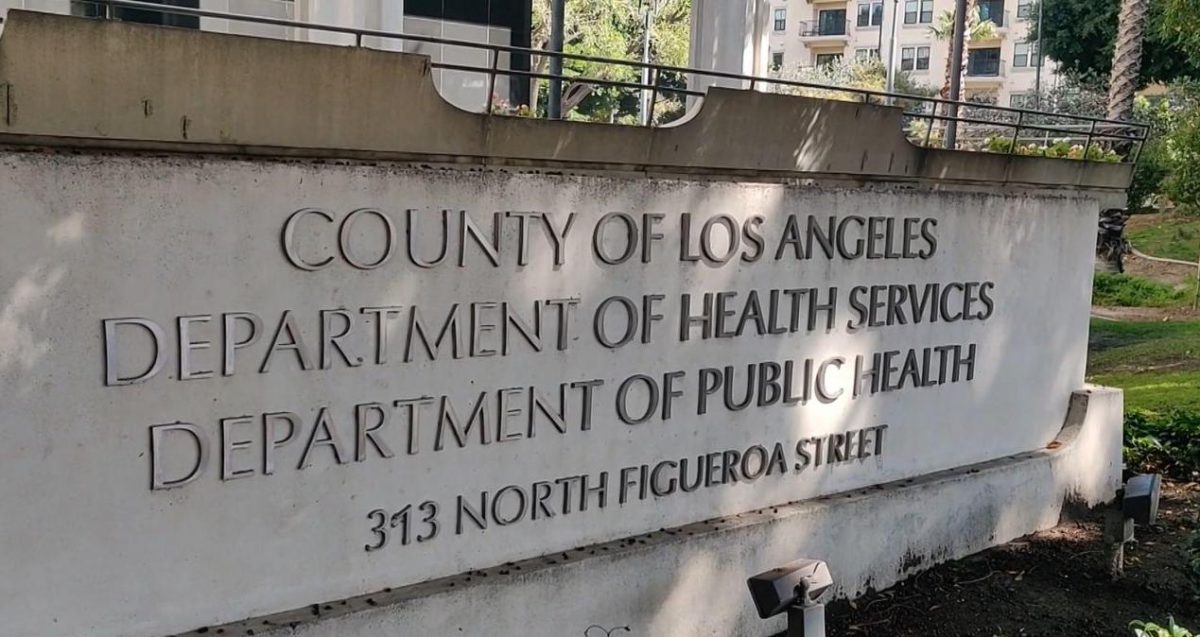 LOS ANGELES – LA County Department of Health Services launches new program designed to increase and facilitate access to COVID-19 tests for LA County residents unable to obtain appointments.  The program will allow residents to pick up a PCR test kit, perform the test, and return the completed kit to designated locations for processing. Residents will be notified of their test results within 24-48 hours.
The "Pick-Up Testing Kit" program is the latest in a series of LA County efforts designed to expand testing capacity as demand grows across the county. Recent efforts to increase capacity include increasing the days and hours of operation for existing sites, adding mobile testing units, and providing intermittent availability of Home Testing Kits via mail.
The new "Pick-Up Testing Kit" program will operate at 13 testing sites across LA County. "Pick-Up Test Kits" will be available without an appointment and until daily supplies are exhausted. The "Pick-Up Testing Kits" will test for both COVID-19 and Influenza (A and B), the same as all LA County operated testing locations.
"We look forward to reducing the waiting time to get tested for individuals unable to book an appointment," said Paula Siler RN, MS Director of Community Mobile Testing Operations at the LA County Department of Health Services. "Once all 13 Pick-Up Testing locations are fully operating and once our Home Testing Kit by mail program is simultaneously relaunched later this week, we will have successfully added over 10,000 additional daily Covid tests available to the residents of LA County."
For details and a full listing of "Pick-Up Testing Kit" locations and hours of operation please visit: Pick-Up Testing Kit
The new "Pick-Up Testing Kits" are available to all LA County residents who are experiencing symptoms or believe they have been exposed to someone with COVID-19. To preserve limited resources, the "Pick-Up Testing Kits" are not intended for use by those testing as a requirement to return to school, work or participate in other activities where routine testing is mandated. The "Pick-Up Testing Kits" offer only PCR testing not rapid testing.
Individuals who need to get tested as part of a requirement for work, school, or other activities should seek testing via their employer, school district or the entity requiring the testing.
LA County residents can find COVID-19 testing sites at covid19.lacounty.gov/testing/
All testing locations listed within the county testing website offer COVID-19 tests at no out-of-pocket cost, regardless of insurance coverage or immigration status.
It is important that LA County residents understand that not all COVID-19 testing sites within the LA County region are affiliated or operated by LA County. COVID testing sites are also being operated by private companies, private health care systems and local municipalities and some of these privately operated sites do charge for their testing services.
Only the testing sites listed within the LA County COVID-19 testing website covid19.lacounty.gov/testing/have been vetted by LA County.
As of January 7, 2021 – there are approximately 260 COVID-19 testing locations listed in the LA County's COVID-19 testing site (covid19.lacounty.gov/testing/), of those, the county operates about 66 community sites and 7 state sites. The remaining locations are operated by testing partners.
Testing partner sites listed on LA County's website are sites that have been pre-screened by LA County to ensure that they offer testing with no out-of-pocket cost, regardless of health insurance or immigration status and that they offer testing using a test approved by the FDA.
LA County does not have oversight over testing sites not directly operated by the LA County Department of Health Services.
LA County cases explode as mask mandate extended till February 15
President Joe Biden saying there's "no excuse for anyone being unvaccinated after U.S. hits 1 million new cases in 24 hours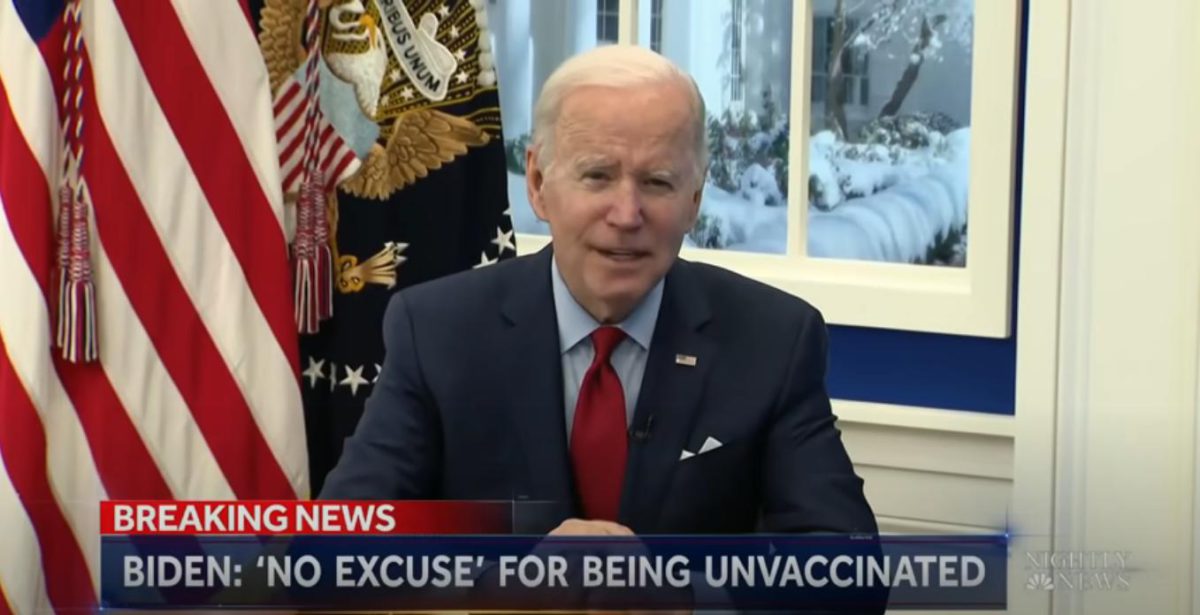 LOS ANGELES – California Health and Human Services Secretary Dr. Mark Ghaly announced Wednesday that the state will extend its mask mandate for indoor public spaces for another month as an unprecedented wave of the Omicron variant of coronavirus infections continues to inundate the Golden State.
The statewide order was reinstituted in mid-December, and was originally set to be reevaluated January 15. But given the sharp recent rise in infections and hospitalizations, the order will be in place through at least February 15, said Ghaly.
The Los Angeles County Department of Public Health modified its Health Officer Order to include additional safety measures to reduce transmission risks, the Department acknowledging that vaccinations alone are not sufficient to prevent spread of the Omicron variant.
As soon as possible, but no later than January 17th, employers in LA County are required to provide their employees who work indoors in close contact with others with well-fitting medical grade masks, surgical masks, or higher-level respirators, such as N95 or KN95 masks. These upgraded masks are better at blocking virus particles from going through the mask.
The new modifications include an alignment with the State Public Health Officer Order changing attendance thresholds at mega events; for outdoor mega events, the new attendance threshold has been lowered to 5,000 attendees, and for indoor mega events, the new threshold is 500 attendees.
Operators of mega events, performance venues, movie theaters, and entertainment venues are responsible for the messaging, signage, and compliance of masking requirements unless spectators or customers are actively eating or drinking. Additionally, Public Health recommends that food and drink be consumed in designated dining areas.
Lastly, food and drinks are prohibited at card room gaming tables and masks must always be worn while indoors at card rooms, except for when actively eating or drinking in designated dining areas.
As the case count continues to climb, numerous events are being cancelled or moved to a virtual setting. The Los Angeles Times reported that the 64th Grammy Awards will not take place Jan. 31 in Los Angeles, due to the rapid spread of the highly infectious Omicron variant.
The Recording Academy, which presents music's most prestigious awards show, said Wednesday that "holding the show on January 31 simply contains too many risks" and added that a new date would be announced "soon."
The Times also reported Wednesday that more than 1,000 police officers, firefighters and paramedics in the Los Angeles region are ill or at home quarantining after testing positive for the coronavirus, spurring additional concerns about public safety as the Omicron variant continues its rapid spread.
More than 500 employees of the Los Angeles Police Department – including 416 officers – were at home quarantining as of Jan. 1 after positive tests, the department said. In the last week alone, the LAPD had seen 424 new cases, officials said.
The Los Angeles Fire Department had 201 employees out due to the coronavirus and the L.A. County Sheriff's Department was missing 552 employees, including 389 deputies, officials said.
The Los Angeles County courts system will pause all criminal trials for two weeks beginning Wednesday, as infections continue to surge across the region due to the rapid spread of the Omicron variant.
While the coronavirus-positive patient count has more than doubled in the last nine days in Los Angeles, Orange and Ventura counties, a number of the patients who have tested positive in some L.A. County hospitals were admitted for something other than the coronavirus. That is starkly different from what was seen in earlier surges, when most coronavirus-positive patients were hospitalized because they had been sickened by the virus.
Earlier this week, Public Health noted that pediatric hospitalizations increased by nearly 190% between December 4th and December 25th. While the numbers of children hospitalized remain very small, those 0-4 years old saw the biggest rise in rates with a 3.25-fold increase, followed by 12-to-17- year- old teens, who had a 3.0-fold increase, and 5-to-11 -year- old, who saw an increase of 1.5-fold. Cases among children have also increased by 207% from the two-week period starting on November 8th to the two-week period ending on December 26th.
Other cancellations included the Los Angeles Chamber Orchestra January 8, "Strings for the Ages" concert at The Broad Stage.
The City of Palm Springs alerted its residents Wednesday that Mayor Lisa Middleton tested positive for the COVID-19 virus. In a Facebook post, the City wrote:
"Middleton is following medical advice and direction and will spend at minimum the next ten days days at home in isolation as she recovers from what she described as mild symptoms. During isolation Middleton will continue her mayoral duties to the maximum extent possible.
On Tuesday, Middleton woke up with a sore throat and has not left home except to get tested. Following the positive result, Middleton immediately notified the small number of people she had contact with outside of her home over the last several days.
"Since the onset of COVID-19, we in Palm Springs have recognized the need to be extremely cautious when it comes to wearing a mask and have continually encouraged vaccinations and booster shots in order to keep everyone in our community safe," said Middleton.
"I am grateful for the advice of medical experts, and in particular the diligence of Riverside County Public Health officials. I feel extremely fortunate that my symptoms are mild. The health and safety of our residents and visitors are our number one priority in Palm Springs and I encourage everyone to get fully vaccinated, boosted and regularly tested. This is the best way we can take care of one another," said Middleton. "We are all in this together."
On Monday the United States hit a record 1 million new cases in just a 24 hour period. President Joe Biden addressed the nation, saying there's "no excuse for anyone being unvaccinated."
Biden Under Pressure As U.S. Hits 1 Million Covid Cases In A Day Amid Testing Shortage:
At the White House, the administration's point man on handling the crisis, Jeffrey D. Zients spoke to reporters noting:
"The coming weeks are going to be challenging. We're going to see cases continue to rise because Omicron is a very transmissible variant. But it's important to stay focused on three things.

First, we have the tools to keep ourselves, our loved ones, and our communities safe. And importantly, we have the tools we need to keep our schools open.
Second, the impact of rising cases depends on a person's vaccination status.

While we are seeing COVID cases among the vaccinated, if you're fully vaccinated and especially if you've gotten a booster shot — if you're eligible for a booster shot — you're highly protected, and it's very unlikely that you'll get seriously ill.

But if you're unvaccinated, you have a good reason to be concerned. If you get COVID, you're at a high risk of getting severely ill, being hospitalized, and even dying.

So, please, get vaccinated. Get your kids vaccinated. And if you're eligible for a booster, get a booster shot.
And third, the Biden administration is deploying every available measure to help states, communities, and hospitals confront this Omicron challenge. Military doctors, nurses, and EMTs are now in place assisting local hospital staff in states across the country, with additional teams ready to deploy as needed.

We've shipped 2.4 million pieces of personal protective equipment — PPE — in the last two weeks alone to help keep healthcare workers safe.

We've established free testing locations across the nation, with additional new sites opening soon in Maine, Maryland, Nevada, Delaware, Texas, and Washington State.

And we've worked aggressively to stock our nation's medicine cabinet with a diverse portfolio of COVID treatments. It's important to remember that we have more effective treatments available now than at any point during the pandemic."
He also added; "In addition, we're working with Pfizer to accelerate the delivery of these pills, and we'll now have the first 10 million treatment cycles — courses — by the end of June instead of the end of September.  These pills can dramatically decrease hospitalizations and deaths and are a game-changer, with the potential to alter the impact of COVID on people and on our nation."
In Los Angeles Public Health is reminding residents to avoid visiting the emergency room unless they need emergency medical care. Residents should not be visiting the emergency department solely to get a COVID test or for minor complaints that could be resolved through their primary care physician. Emergency room visits should be reserved for those patients who are feeling severely ill – for example, those who are short of breath – or who have serious concerns about their health and who require immediate emergency care.
To keep workplaces and schools open, residents and workers are asked to:
Get tested to help reduce the spread, especially if you traveled for the holidays, have had a possible exposure, or have symptoms, or are gathering with people not in your household
Adhere to masking requirements when indoors or at crowded outdoor spaces, regardless of vaccination status
Residents are legally required to be isolated if they have a positive COVID test result and that vaccinated close contacts with symptoms and unvaccinated close contacts need to be quarantined.
For updated isolation and quarantine guidance, please visit www.publichealth.lacounty.gov
COVID-19 vaccines are safe and effective and are recommended for everyone 5 years old and older to help protect against COVID-19. Vaccinations are always free and open to eligible residents and workers regardless of immigration status. Appointments are not needed at all Public Health vaccination sites and many community sites where first, second, and third doses are available.
To find a vaccination site near you, or to make an appointment, please visit:
www.VaccinateLACounty.com (English) or www.VacunateLosAngeles.com (Spanish).
If you need assistance, you can also call 1-833-540-0473 for help:
Finding an appointment
Connect to free transportation to and from a vaccination site, or
Schedule a home visit if you are homebound.
For more information regarding COVID-19 in LA County you can also visit the Public Health website at www.publichealth.lacounty.gov