Entertainment casting director Tammy Billik on the loss of a loved one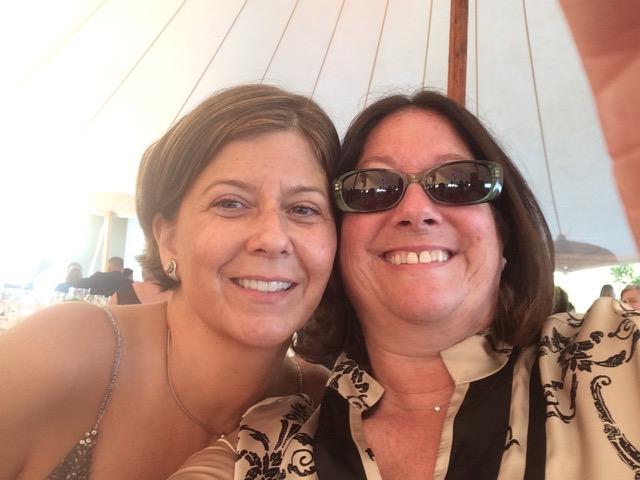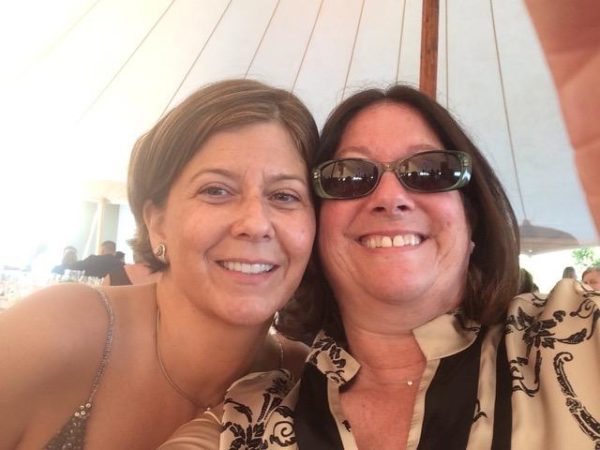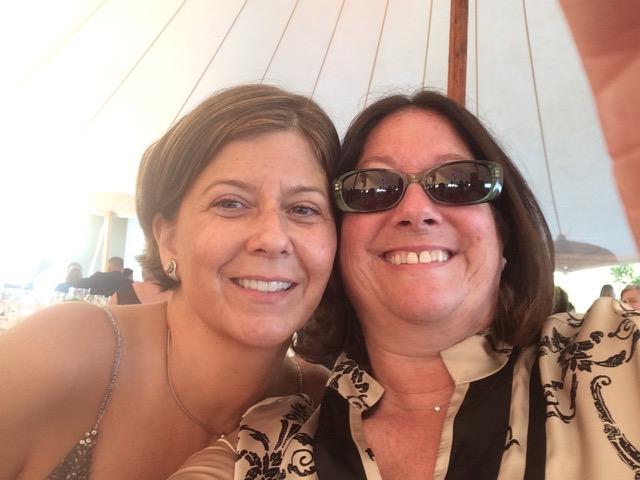 It's the holiday season and thanks to the publicity of Hallmark Channel's controversial pulling, then restoring commercials showing a lesbian wedding kiss, more Americans are aware of same sex couples integrated into scenes of family togetherness.
Ironically, however, despite the tremendous tragic loss many LGBTQ people and allies experienced during the AIDS crisis, the acceptance of marriage equality is now enabling mainstream society to grasp the devastation an LGBTQ person feels losing a loved one. There have been glimpses, such as Oprah's interview with protégé Nate Berkus in 2005 after the interior designer lost his longtime partner, photographer Fernando Bengoechea, in the 2004 Sri Lanka tsunami.
Berkus is the keynote speaker at a February 29 day-long Camp Widows event at the Los Angeles LGBT Center, Tammy Billik tells the Los Angeles Blade while baking holiday cookies. Last year Billik lost the love of her life to cancer.
The event is being produced by Soaring Spirits, an organization focused on helping widows and widowers with the grieving process and learning how to live again. The cost is $50 "so that everyone can attend and there will be scholarships for those who cannot afford," she says.
Billik is a lawyer and award-winning Hollywood casting director. She was mentored by the late Stephen Kolzak, head of casting for Embassy television in the 1980s, who challenged Hollywood's homophobia as an AIDS activist.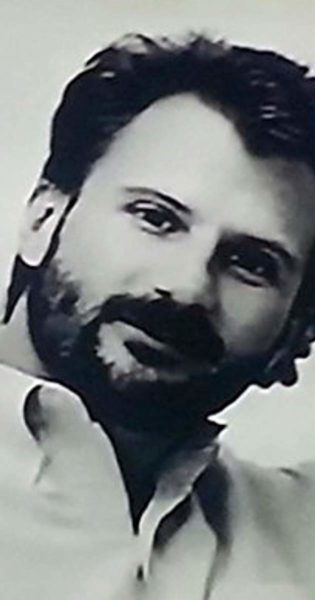 "He really inspired me to get involved with the LGBT movement," Billik says. "Steve was the most talented, generous, beautiful man I had ever met. He was incredible. He was also difficult and a perfectionist and demanded excellence from people, including himself. When he got sick, he got mad. And he got visible. And he was losing friends right and left.  And then he got ill and he fought hard — even while he was ill. He got arrested on the Capitol steps. He was a rebel and a leader.
As a direct result of Kolzak's mentorship, Billik joined the Center's board for 13 years and is still active.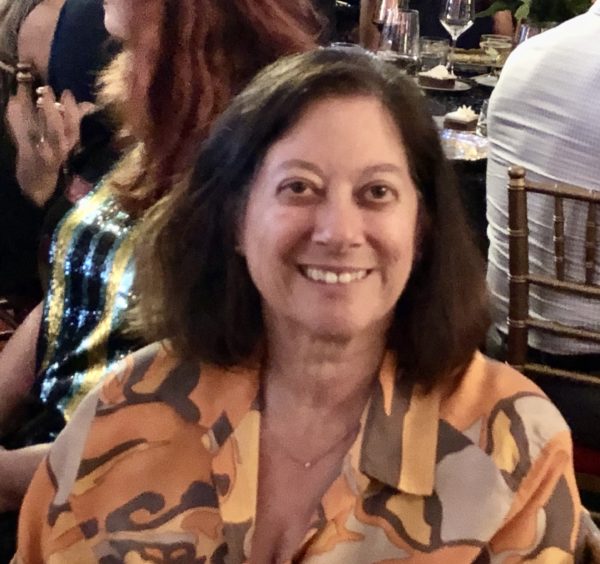 Tammy Billik at the Los Angeles LGBT Center's 50th anniversary celebration. (Photo by Karen Ocamb)
Billik cast the "Ellen" show where Ellen DeGeneres' character famously came out in the historic "Puppy Episode" that ABC aired on April 30, 1997
"Ellen was a friend and my boss. We spent a lot of time talking about what it would look like for her to come out, and what it would look like for her to come out on her television series," says Billik, who encouraged the move. "It was a very difficult decision because it was a different time. There were really no gay characters, certainly no gay lead characters on television. When she made that decision that she really wanted to live her truth, I reached out to Elizabeth Birch, who at the time was a corporate litigator for Apple just about to take over the helm of HRC."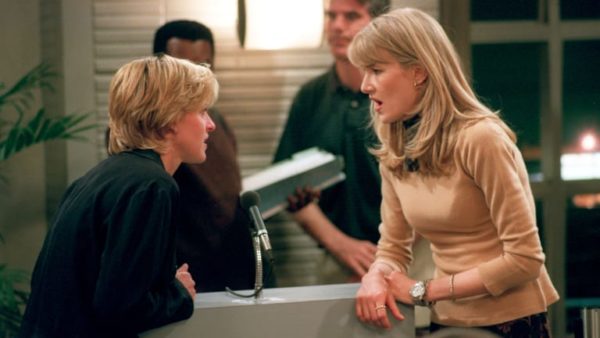 HRC developed a whole campaign around the episode, including house parties and TV ads about job discrimination. Birch subsequently asked Billik to join the board of the Human Rights Campaign.
"I spent a lot of time figuring out how to best move the entertainment industry forward on our issues, networking with gay executives and creators and talking about how important our issues were to be visible," she recalls. "I was very involved in kind of grassroots organizing here in the Los Angeles area. Getting people involved, marches, fundraising, events, gatherings, anything to raise our visibility and to strengthen our voice."
Billik lost Kolzak and many other friends to AIDS, preparing wills as a volunteer at APLA and holding their hands as they lay dying. "It was gut wrenching because so many of them no longer had the support of their families, and yet almost all of them wanted to leave everything or something to their families, and wanted to be remembered in a positive way by their families," she says, "even though many of those families had deserted them."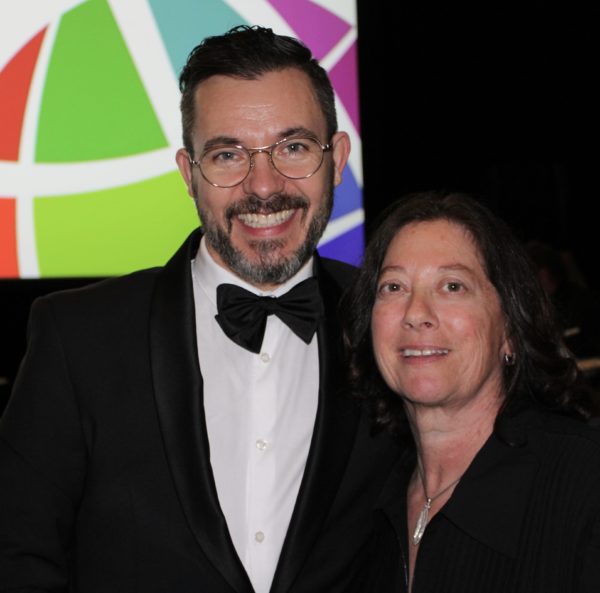 Tammy Billik and Eric Dare at HRC gala in LA in March 2018 (Photo by Karen Ocamb)
But nothing prepared Billik for the loss of her spouse, writer Jacqueline Fowler,  who she officially wed on Dec. 30, 2014.
"Jackie was my spouse for 20 years. She was diagnosed with triple negative breast cancer in May of 2017, and she passed away on July 4th, 2018," Billik says. "It's a particularly aggressive form of breast cancer that doesn't respond well to traditional treatments, and therefore you have to kind of try and poison it out of the body with chemo and hope that it hasn't metastasized. But in Jackie's case, it had. We were not aware of the severity of it.
"At one point during her treatment, she had chemotherapy, then she had surgery, and then she had six weeks of daily radiation. At the end of that time, we did think that it was in remission. Her scans were good and we thought that she had made it through and that we were just going to have to keep a close eye on it. If it came back, we would beat it back down again," Billik says. "But unfortunately, in May of 2018, she started getting really excruciating back pain and it turned out that the cancer had returned. It was really like somebody poured gasoline on a fire. It just raced through her body. By the time she was re-diagnosed, which was June first or second, we only had a month left. We didn't know that.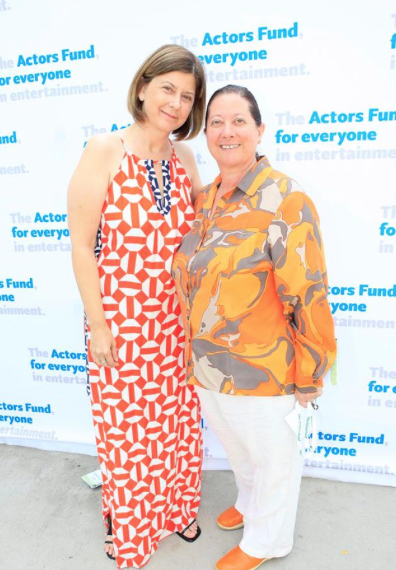 "I never thought she was going to die," she says. "I always just envisioned that she would be okay, even though when I did my research, I realized that the survival rate for this type of cancer was quite low. But somehow, it never occurred to me that that would actually happen. I just assumed she was going to be okay.
"By the time we realized she wasn't going to be okay, everything spiraled very quickly. It just happened. It was like, 'Oh, God, she has less than a year to live.' And then, 'Oh, that's been an even worse test. She has less than six months to live.' 'Oh, God, her numbers are up. She has weeks to live.' 'Oh, shit. She just died.'
"The day she died, we didn't even know she was going to die. It was July 4th. We were having people over to kind of have a party. All of her friends and family came in, because she was slipping," Billik says. "Originally, we thought she had six months, and some people were just going to kind of make their way in. When I realized that her mental state was starting to go, too, because of cancer had gone into her brain, I told people to get on a plane. We had a house full of people. We didn't know she was going to die that day — and then her body just shut down. It happened very, very quickly."
The full house turned out to be a boon.
"Jackie got to see all the people she loved. Everybody that was really important in her life, she was able to see her in the last few days of her life. Before she died, she said to me — I wrote it down, she said, 'You know, I can't believe I'm saying this, but I really feel at peace.' I said to her, 'I hope you feel the love.' And she said, 'I do. I really do.'"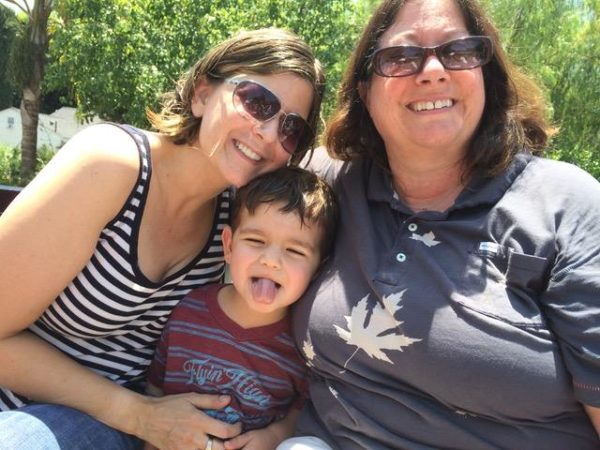 The first holiday season was very difficult for Billik, who was "pretty much a zombie," and their seven-year old son, Eli Benjamin Billik. "That's been both a challenge and a real blessing for me, because I had to go on," she says. "He is an incredible kid and he was very close to her, but he also has that youthful way of looking at life, which is he moves forward. That's been great for me to have a reason to get up every day, and somebody to take care of, and who needs me."
This year is harder, however, because "some the cobwebs have cleared," Billik says. "I'm really feeling the feelings. I don't drink. I don't do drugs. What's left are the feelings. It's hard to go through a holiday without somebody you spent the last 20 holidays with."
Billik is coping. "I exercise a lot. I'm just now at almost 16 months from her death trying to get out and reconnect with old friends and make some new friendships and try and get back to my busy life that I had until she got sick," she says. "I was always out a lot and going to my nonprofit meetings, and staying busy that way. Really for the last year and a half, I've kind of curtailed my schedule.
"But now I'm trying to get back out," she says. "I went to a bunch of holiday parties this year. Last year, I just wasn't capable of doing it. I would just cry. I couldn't really be around crowds. I was okay on one-on-one with people, but anytime there was a crowd of people, I just felt naked, really. My only identity at that point last year was as a 'widow.' I think now I'm kind of regaining my personal identity as who I was before she passed away and that is helping me to get strong again."
Billik is looking forward to participating in Camp Widow.
"On Saturday, Feb. 29, we are holding a one-day event called Camp Widow. It's a day-long gathering seminar for LGBTQ widows and widowers, whether they were legally married or not. It's the brainchild of a woman named Michele Neff Hernandez who created an organization called Soaring Spirits after her husband died. She holds these seminars for anybody around the country and now they've done some in Canada, and I think Australia.
Hernandez found "that there was a real specific need for an LGBTQ gathering, because we have our own set of issues," says Billik. "A lot of us were together with people for a very long time before we got married, or never got the chance to get married. A lot of us have lost people to HIV and AIDS. There was just a whole group of issues that she felt really needed a specific event. I've been helping to put the event together. The Gay and Lesbian Center is underwriting a large portion of it and providing space."
Berkus, she notes, is "a real incredible example of how someone goes on with their life and then creates a new life. I think that is part of what the event is about — meeting other people with shared experiences, sharing our experience, strength, and hope, and seeing how you can come out the other side. That life does go on. Acknowledging our grief and acknowledging our loss, but also realizing that we're still here, and that we need to move forward with our lives."
For her part, Billik says, "I'm really excited I was asked to participate. It's kind of right up my alley to kind of produce something."
For more info, visit www.campwidow.org
 (Photos of Jackie , Eli and Tammy courtesy Tammy Billik)
Los Angeles County Supervisors approve sick leave for monkeypox
Both coronavirus and the monkeypox outbreak has disproportionately affected essential workers, who are predominantly Black and Latino
LOS ANGELES – The Los Angeles County Board of Supervisors unanimously passed a motion Tuesday, sponsored by Supervisors Hilda Solis and Sheila Kuehl, which directs County attorneys to report back to the board in three weeks on how the County could implement a paid sick leave policy for people who contract monkeypox, or other new and emerging infectious diseases.
The Board also is urging California Governor Gavin Newsom to extend the state's coronavirus supplemental paid sick leave by signing the AB-152 COVID-19 relief leave bill.
Supervisor Solis prior to the vote pointed out that both coronavirus pandemic and the monkeypox outbreak has disproportionately affected essential workers, who are predominantly Black and Latino.
Solis further noted that without a form of paid sick leave, are in most cases, unable to take the recommended five to 10 days to isolate for COVID-19 — much less the two to four weeks needed to isolate for the duration of a monkeypox diagnosis as recommended by the Centers for Disease Control and Prevention as well as the County Dept. of Public Health .
During a monkeypox townhall hosted by the Blade in East Los Angeles last week, which was also attended by Supervisor Solis, Sherrill Brown, M.D, AltaMed's Medical Director of Infection Prevention, in her presentation noted the need for economic relief.
In her practice treating primarily Latino monkeypox cases at AltaMed clinics in Los Angeles and Orange Counties, she told the townhall attendees she was hearing some of her patients were having difficulty with the required isolation protocols because of their economic needs.
Unvaccinated 14 times more likely to contract monkeypox
Racial disparities persist in new cases of monkeypox as Black & Latino people are overrepresented in the numbers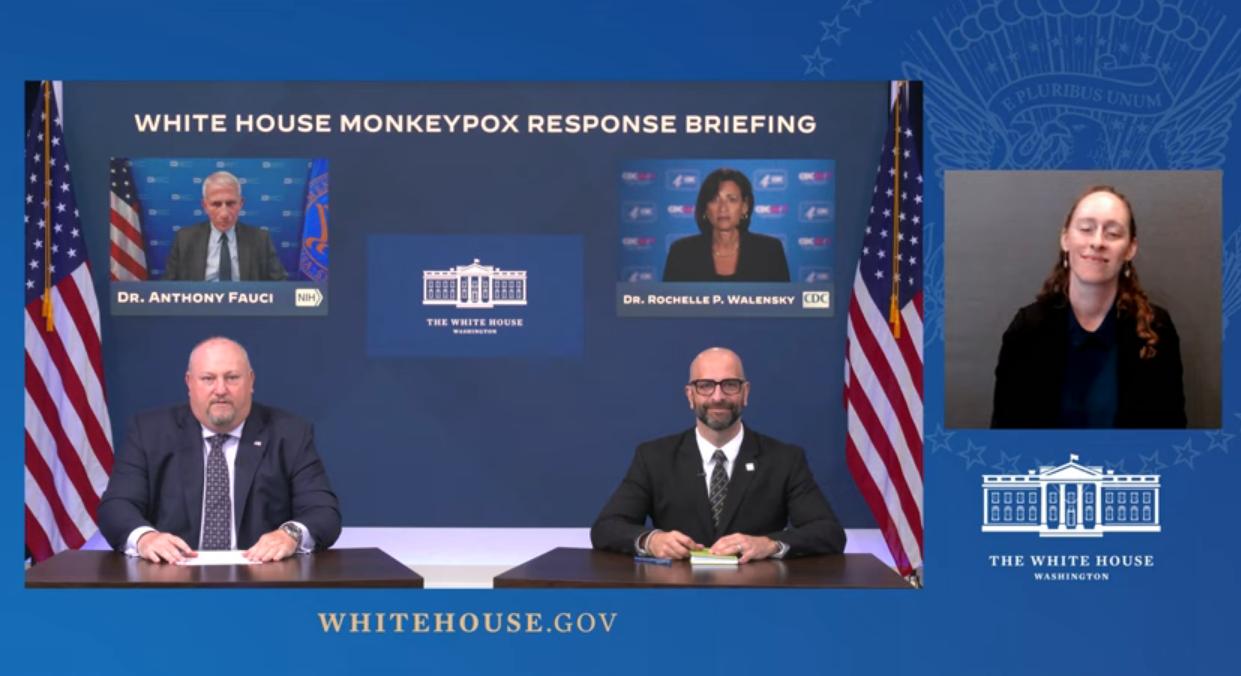 WASHINGTON – U.S. health officials are celebrating preliminary data on the vaccine used in the monkeypox outbreak, which has led them to conclude eligible persons who didn't get a shot were 14 times more likely to become infected than those who are vaccinated.
The new data, as described by health officials on the White House monkeypox task force during a call with reporters on Wednesday, comes as the overall number of new cases of monkeypox is in sharp decline, although considerable racial disparities persist in the remaining cases as Black and Latino people are overrepresented in the numbers.
Rochelle Walensky, director of the Centers for Disease Control & Prevention, said during the conference call the preliminary data — collected from 32 states between July 2022 and September 2022 — provides an early shapshot of the effectiveness of the vaccine and cause for optimism on the path forward.
"These new data provide us with a level of cautious optimism that the vaccine is working as intended," Walkensky said. "These early findings and similar results from studies and other countries suggest even one dose of the monkeypox vaccine offers at least some initial protection against infection."
Walensky during the conference call admitted the data is incomplete in numerous ways. For example, the data is based on information on individuals who have obtained only the first shot as opposed to both shots in the two-shot vaccination process. (The data showing positive results from individuals who have only one shot contradicts previous warnings from the same U.S. health officials that one shot of the monkeypox vaccine was insufficient.)
The data also makes no distinction between individuals who have obtained a shot through subcutaneous injection, a more traditional approach to vaccine administration, as opposed to intradermal injection, which is a newer approach adopted in the U.S. guidance amid the early vaccine shortage. Skeptics of the new approach have said data is limited to support the idea the intradermal injection is effective, particularly among immunocompromised people with HIV who have been at higher risk of contracting monkeypox.
Not enumerated as part of the data were underlying numbers leading health officials to conclude the unvaccinated were 14 times more likely to contract monkeypox as opposed to those with a shot, as well as any limiting principle on the definition of eligible persons. Also unclear from the data is whether individual practices in sexual behavior had any role in the results.
Despite the positive data on the monkeypox vaccine based on one shot, U.S. health officials warned during the conference call the two-shot approach to vaccine administration is consistent with their guidance and more effective.
Demetre Daskalakis, the Biden administration's face of LGBTQ outreach for monkeypox and deputy coordinator for the White House monkeypox task force, made the case that for individuals at risk obtaining a second dose is "really important."
"So we see some response after the first [shot] in the laboratory, but the really high responses that we want to really get — that you know, level 10 forcefield as opposed to the level five forcefield — doesn't happen until the second dose," Daskalakis said. "So the important message is this just tells us to keep on trucking forward because we need that second dose at arms that people haven't gotten the first should start their series of two vaccines."
Also during the call, health officials said they would be expanding opportunities for vaccines as pre exposure prophylaxis, as opposed to practices in certain regions granting vaccines in their limited supply to individuals who meet certain criteria or have had risk of exposure.
The Centers of Disease Control & Prevention, officials said, is also updating its guidance to allow injection of the vaccines in places other than a patient's arm.
Daskalakis said fear of stigma about getting a noticeable shot in the forearm after obtaining a monkeypox vaccine was a key part of the decision to issue the new guidance on implementation.
"Many jurisdictions and advocates have told us that some people declined vaccine to monkeypox because of the stigma associated with the visible but temporary mark often left on their forearm," Daskalakis said. "New guidance from CDC allows people who don't want to risk a visible mark on their forearm to offer a vaccine on their skin by their shoulder or their upper back. Those are areas more frequently covered by clothes."
Supervisor Hahn to host Downey & Long Beach vax pop-ups
"This vaccine is critical to keeping people safe from the MPOX virus and I want to make it as easy as possible for people to get vaccinated"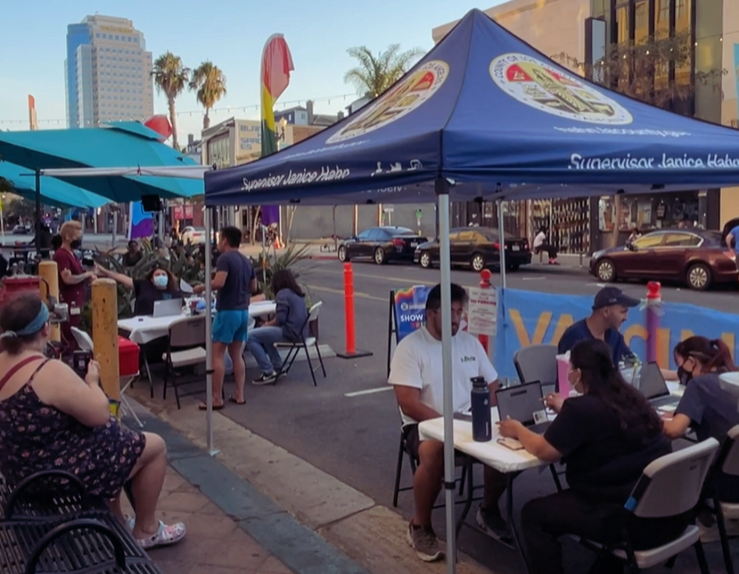 DOWNEY, Ca – Los Angeles County Supervisor Janice Hahn will host a series of Mpox vaccine pop-up clinics outside of bars in Downey and Long Beach this coming weekend. These follow a successful Mpox vaccine pop-up that the Supervisor held outside of Hamburger Mary's in Long Beach earlier this month, where 67 people received a dose.
"This vaccine is critical to keeping people safe from the MPOX virus and I want to make it as easy as possible for people to get vaccinated," said Supervisor Hahn. "I am partnering with the LA County Department of Public Health, Long Beach Public Health, and the City of Downey to bring these pop-up vaccine clinics to places where people spend their free time and that are considered safe spaces by the LGBTQ+ community."
Muevelo Fridays is an LGBTQ+ Latino dance party held once a week at The Epic Lounge in Downtown Downey. Falcon and Falcon North are well-established bars serving Long Beach's LGBTQ+ community. The Falcon is located on East Broadway, home to several other gay bars that attract people from across the region.
"We appreciate that the Supervisor listens to community concerns, especially when it comes to public health, and we're grateful that she's using her resources at the county level to bring the mobile testing unit to Downey," said Downey Councilman Mario Trujillo, who worked with Supervisor Hahn's office to bring the pop-up to Downey on Friday. "We invite Downey residents and residents from surrounding communities to take advantage of the unit that's being brought locally for their benefit."
The vaccine pop-ups are carried out using a cargo van mobile unit. Supervisor Hahn purchased one of these mobile vans to bring COVID-19 vaccines to communities across her district.
On-site vaccination staff are employees of the Los Angeles County and Long Beach public health agencies.             
What:  Supervisor Janice Hahn Mpox vaccine pop-ups
Details:
Friday, September 23, 8pm to 10:30pm
Muevelo Fridays
The Epic Lounge
8239 2nd St., Downey, CA 90241
Saturday, September 24, 8pm to 12am
Falcon
1435 East Broadway, Long Beach, California 90802
Sunday, September 25, 5pm to 9pm
Falcon North
2020 East Artesia Boulevard, Long Beach, California 90805