WeHo Iranian-American lesbian reacts to U.S.-Iran conflict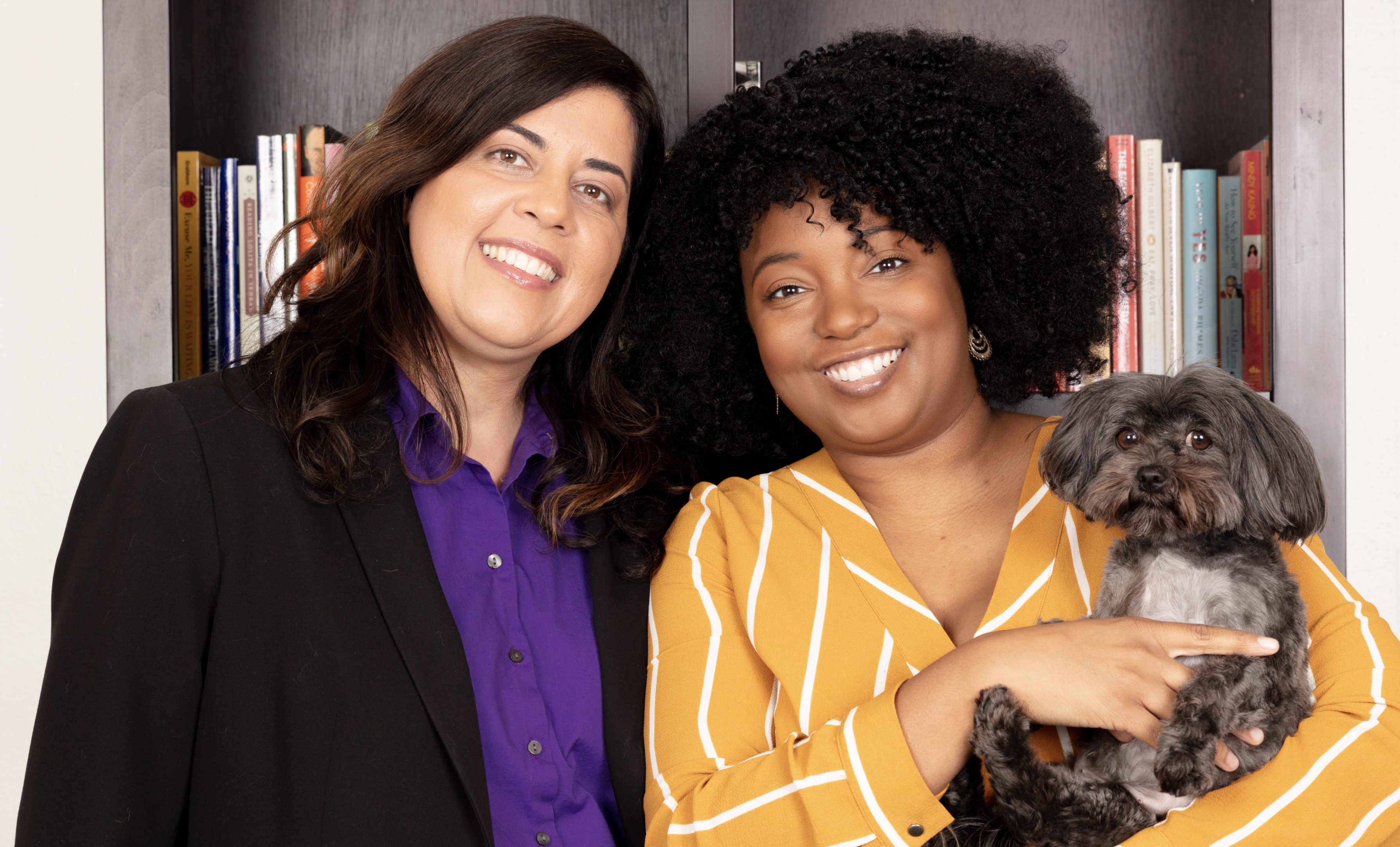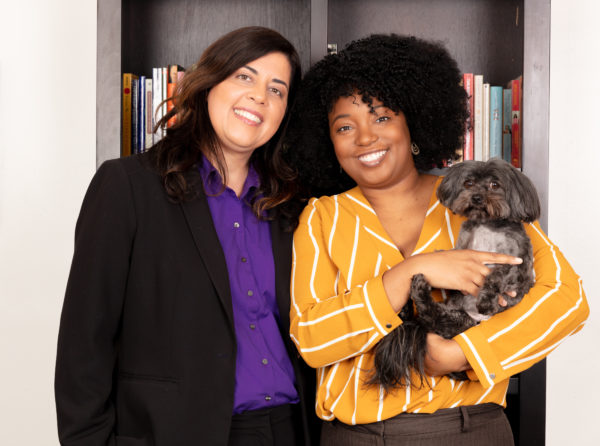 For a few moments on Wednesday, Jan. 8, the world held its collective breath waiting to see if the president of the United States would declare war on Iran. For days on Twitter, Donald Trump seemed to be craving a fight like a junkie needing a fix, itching to show the world yet again that he is better and way more macho than Barack Obama. After all, he ordered the drone strike assassination of Iranian bad guy Gen. Qassim Soleimani, something even the Israelis declined to do, fearing unpredictable and uncontrollable repercussions.
Trump entered the White House room for his global address backlit by a blinding white light as if his entrance was stage-produced by Evangelicals. And then, flanked by Vice President Pence and stone-faced generals, Trump breathed heavily through a scripted speech filled with lies and mispronounced words, showcasing his braggadocio – but stepping back from the brink of war. Trump claimed he was taking an "off-ramp" because Iran's retaliation for the assassination of their number two leader was only two dozen ballistic missiles fired at two U.S. bases in Iraq, destroying nothing and killing no Americans. More economic sanctions, but no more military action, for now, at least.
"I feel relieved that there were no casualties and it seems that sanctions is the option being chosen today rather than a military option," West Hollywood-based Iranian-American lesbian attorney Sepi Shyne tells the Los Angeles Blade after the speech. "I found his speech to be a political one more so than addressing the situation. It feels to me that the [Iranian Islamic] mullahs have been strengthened in this situation more than anything, which is not good for the people of Iran who want to be free of this oppressive regime."
Like Shyne, the world exhaled when Trump exited back into the glaring bright light. "But analysts cautioned," Peter Baker wrote in the New York Times, "that even if the two sides ease off a military clash in the short term, the conflict could very well play out in other ways in the weeks and months to come. Iran has many proxy groups in the Middle East that could stir trouble in new ways for American troops or American allies like Israel and Saudi Arabia, and experts remained wary of a possible Iranian cyberstrike on domestic facilities."
This is no joke. Axios reports that there are nearly 800 US military bases around the world with between 60,000 and 70,000 US troops stationed throughout the Middle East. Soleimani's assassination was Trump's knee-jerk response while on holiday at Mar-a-Lago to seeing a mob protesting at the U.S. embassy in Iraq and fearing he'd be blamed for another Benghazi debacle.
But Trump's impetuous ordering of the assassination without publicly providing evidence of its necessity has now united previous enemies Iran and Iraq against the U.S. And while the leaders of those countries might prefer stealthy long-term revenge, an organized affiliate like Hezbollah or a sympathetic lone wolf in America might not be so assuaged.
                                                                              US military map of the region
Dread hangs like a heavy pall over much of America, including the families of LGBTQ members of an already weary volunteer military.
"Many of our military families are expressing a real sense of tiredness, dread, and sadness over the latest developments in the Middle East," Stephen L. Peters II, a Marine veteran and Director of Communications and Marketing for Modern Military Association of America, tells the Los Angeles Blade. "While they continue to dig down deep to find what it takes to support their servicemembers through deployment after deployment, there's no denying the seemingly endless conflicts are taking their toll. MMAA is working harder than ever to ensure these military families have the support system they desperately need, and we urge every American to show their appreciation however possible, regardless of their political persuasions."
Waiting during the drums of war is dangerous for LGBTQ people.
"War would stoke nationalist fervor in both the U.S. and Iran, exactly the kind of populism that is so dangerous for those of us seen as different," Jessica Stern, executive director of OutRight Action International," tells the Los Angeles Blade. "In times of war, majorities scapegoat minorities, and the result is increased verbal and physical hatred toward those of us who are LGBTIQ, women, people of color, immigrant, or members of religious or ethnic minorities. Outright Action International opposes violence in all forms and strongly denounces US aggression towards Iran."
Fear is palpable in the LGBTQ Iranian-American community in Los Angeles, too. The Los Angeles Blade has heard unconfirmed reports that LGBTQ Iranians have been reaching out for help from inside Iran and elsewhere. Additionally, some local LGBTQ Iranian Americans are fearful of talking to the press or being out and visible to anyone other than their immediate social circle for fear of repercussions here and abroad — a situation that has only intensified since the assassination. Some cite news reports of as many as 60 Iranian and Iranian-American U.S. citizens detained and questioned for up to 12 hours by federal officials at the U.S.-Canada border.
The Persian/Iranian community in Los Angeles grew dramatically after the fall of the modern but despotic Shah of Iran and the coming to power of the Islamic Revolutionary Guard, symbolized globally by the taking of American hostages in 1979.  Since then the image of Iranian-Americans has fluctuated between being construed as Middle Eastern sleeper-cell terrorists after 9/11 (hence Trump's Muslim ban) to being gaudy rich and overly self-absorbed as represented by Bravo's "Shahs of Sunset," including mustachioed gay Reza Farahan.
Attorney Sepi Shyne, 42, a former and current candidate for West Hollywood City Council, has a unique perspective on the conflict. Born in Iran in 1977, a year before the Iran-Iraq War started, her father worked for the government-run oil company but supported pro-Western Shah Mohammad Reza Pahlavi, as did Shyne's feminist mother.
Her father "was thrown in jail for a while because he spoke up against the mullahs. After that, we fled the country for our safety," Shyne says. "My mom is such a feminist. In fact, she's on Facebook with 5,000 friends, constantly posting in Farsi against the Islamic regime and giving inspiration to the women in Iran who are still really treated horribly under this regime."
People have misconceptions about Iran. "It is very metropolitan" with "a lot of cultural sites because we do have so much history there." But "people haven't been happy with the regime … We've heard from family that hundreds and hundreds of people were shot dead" during the recent protests against the regime.
"Unfortunately, this act of killing Soleimani, as much as the anti-Islamic regime Iranians are happy that the guy has been killed because, finally, there's some act against this regime," she says. But "it seems like people now in Iran are becoming united against a common enemy, which is now the Trump administration." On the other hand, Soleimani also kept ISIS out of Iran "and ISIS has been a nightmare for the Middle Eastern countries. It's a really bad situation."
After moving to the U.S. in 1982, Shyne experienced "regular bullying," because she looked different from other kids at school. But the hostage crisis in Iran raised the bullying to a more intense level. "They started saying I'm a camel and all this race-related bullying," she says. "My family and friends were very scared. Iranian college kids were threatened and had hate crimes committed against them."
A similar fear is gripping Iranian-Americans now as hate crimes have increased because of an administration "that just tramples on people's rights. We've seen it for three years now with every single group. We call Los Angeles 'Tehrangeles' because of the huge amount of Iranians that moved to Los Angeles as a result of the diaspora" who are concerned now about the extreme, volatile Trumpers.
"[Trump] leads with so much hate, that it elevates and stokes the anger in other people. And now we've had three anti-Semitic acts of violence in Los Angeles during the holidays. We had the attack on the Persian temple in Beverly Hills and two stores in West Hollywood, the Bayou and Block Party, got vandalized.
"I know that the LGBTQ community and the Jewish community have high rates of hate crimes against them, but these are just so blatant," she says. "I never thought I would see this again. And so when Trump ordered the attack on Soleimani, the first thing I thought was, 'Oh, my God, here we go.'"
Shyne thinks Trump might start a war just to distract from his impeachment.  "I do believe he truly believes that's the way to win reelection and, sadly, most presidents do when we're in a time of war, so that's even scarier," she says.
As Middle Easterners during these times of conflict, "what usually happens is anyone who looks brown ends up being targets," like Sikhs after 9/11. "I started carrying my passport in my backpack when they were throwing people in cages and separating children….I was so scared because if, for some reason, I can't prove I'm a U.S. citizen and, in the chaotic government that we have right now, God forbid I get deported to Iran. I'm sure my name is on a list as a lesbian. I'm a very, very out….My mom is absolutely on a list because they monitor social media, the Iranian Islamic agency….I'm so visible, I can never go back to Iran because they would absolutely throw me in jail and then kill me."
Other visible LGBTQ people have been targeted on social media, Shyne says.
But there has also been a lot more acceptance for LGBTQ Iranians in Los Angeles, she says, at least in the Jewish community. Shyne cites organizations like JQ (Jewish Queer) International that have done "an incredible job to educate the community," though a lot of Iranians live in Northern California with no such organization as JQ.
"I'm not Jewish. I was born Muslim, but I'm nondenominational. I'm spiritual," Shyne says. "But JQ was the first queer organization that had an Iranian focus as part of one of its queer Iranian programming that I ever found out about, so I thought it was pretty cool." It also has an Iranian version of PFLAG, which is "very important."
Shyne also notes another, newer nondenominational Iranian LGBTQ organization called RAHA International that also has a lot of programming, not just social events, for queer Iranians.
Shyne notes how essential it is for LGBTQ Iranians to support each other.
"Even [former Iranian President Mahmoud] Ahmadinejad said, 'We don't have gay people in Iran.' That's the culture. They erase us," Shyne says. "I came out when I was 19 to my mom and my family and I was the first ever out Iranian to come out to any of our family. It was very hard — it took about 10 years. And slowly, they went from tolerating to accepting and eventually, they're all advocates now for the community, which is amazing.
"I knew the shift happened when they started coming out for the family to other people," she says. "My brother was like, 'Oh, my sister is a lesbian' to people. I thought, 'Oh, great. This is it. This is the goal.' This is when you know, 'okay, my work has been done now.' But there are a lot of Iranians that still are in the closet.  They're afraid to come out because some of them travel back and forth. They maybe feel a little more free —  but they're still not out because they want to go back to Iran to visit their family and their loved ones and they love their country. They don't want to give up the right to go back to Iran by coming out and putting themselves in danger."
LGBTQ Iranian-Americans face a double concern in the U.S. conflict with Iran – being targeted for hate crimes here and fear of deportation and being killed in Iran.
Shyne said she saw the fear intensify during the Muslim travel ban. "What I was concerned about were the LGBTQ people being stuck in Iran and not being able to travel here" she says. "I was also thinking about all of the dictators in power in other countries and there are so many of them right now, way too many."
But Shyne is also concerned about the dramatic increase in hate crimes in LA County. "I'm definitely concerned about hate crimes because the MAGA group of Trump supporters thrive on his words and his words are very dangerous. And Trump has made Middle Easterners an 'enemy' in the media because of all the wars we've been in," Shyne says. "And now we're at war again, pretty much."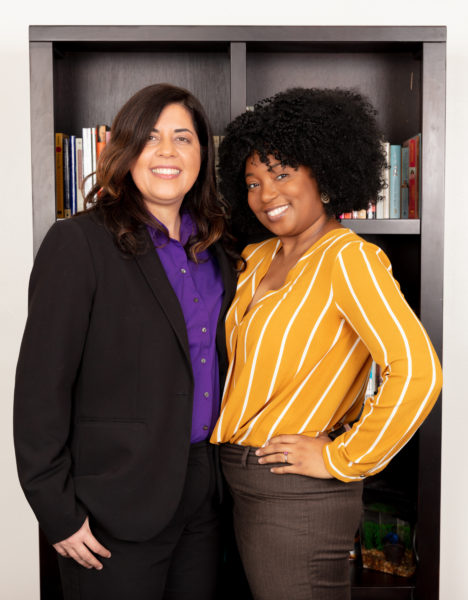 Sepi and Ashlei Shyne (Photo courtesy Shyne)
The concern is a family affair. Shyne is married to actress/writer Ashlei Shyne with whom she shares a dog named Chloe and three cats, Imon and Ameera that are Siamese twins, and Bastet, who is going to be 18 on March 3rd.
Ashlei Shyne has "a lot of concerns" primarily related to Sepi Shyne's political visibility after she received numerous anti-Muslim comments.
"This is definitely a concern," Shyne says. "But, for me, I think it's more important to be courageous and stand up because I'm not the Iranian or the Middle Easterner that is what everybody thinks, right? I'm an out, liberal, lesbian, born-Muslim Iranian who is very spiritual."
And spirited. Shyne says she became an attorney after experiencing the humiliation of discrimination while in college.
"My ex and I were holding hands at a coffee shop that was known to be gay-friendly in San Jose. The management had changed and the new manager was homophobic," she says. "Next thing I know, a police officer and the manager were standing above us. The police officer looks down and says, 'You two need to get up and leave. The management doesn't want your kind in this establishment.' Then cop blew a kiss and winked. We were terrified and we couldn't call our family because we had just come out recently, so they weren't going to be happy.  We decided right then and there that we would go to law school, learn the law, and stop things like this from happening to others."
But being an attorney is no guard against retaliatory terrorism. "I was actually fearful about the Women's March that's happening — but we do have a lot of domestic white terrorists in America," says Shyne, adding that the "pretty savvy" Iranian government would more likely "target Trump properties to get back at him."
Of continuing great concern, however, is how Iranian-Americans are perceived and treated. "If you see somebody being targeted, speak up. If you see a hate crime happening, try to help and intervene," Shyne says. "The people of Iran do not hate America. Those people in the streets are the very conservative Islamic people. The majority of the people were the ones protesting that were shot and killed — 1,000 of them — by this government. It's a delicate situation, but most Iranians don't want this regime in power."
NBC Universal cancels Golden Globe awards broadcast for 2022
NBC Universal announced the network would not broadcast the 2022 Golden Globes awards ceremony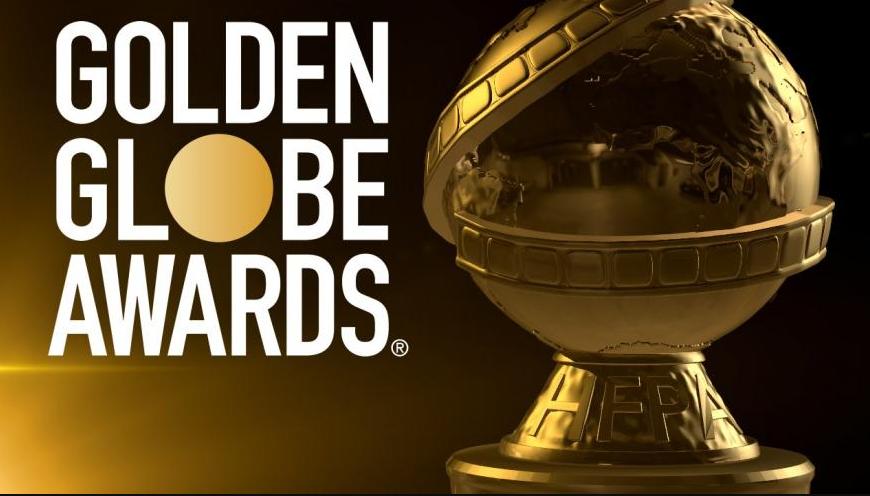 BURBANK – In the wake of an in-depth investigation into the Hollywood Foreign Press Association (HFPA), the organization responsible for the Golden Globes by the Los Angeles Times, which revealed a lack of racial diversity among its voting members and various other ethical concerns, NBC Universal announced Monday the network would not broadcast the 2022 Golden Globes ceremony.
This past February ahead of the HFPA's 78th Annual Golden Globes ceremony, HFPA board chair Meher Tatna told Variety magazine that the organization that the organization of international journalists which covers the film, television, and entertainment industry has not had any Black members in at least 20 years.
Actor Sterling K. Brown, a Golden Globe winner and two-time nominee, posted to Instagram;
Criticism of the HFPA, which puts on the Globes and has been denounced for a lack of diversity and for ethical impropriates, reached such a pitch this week that actor and superstar celebrity Tom Cruise returned his three Globes to the press association's headquarters, according to a person who was granted anonymity because they weren't authorized to speak publicly about the decision, the Associated Press reported.
"We continue to believe that the HFPA is committed to meaningful reform. However, change of this magnitude takes time and work, and we feel strongly that the HFPA needs time to do it right," a spokesperson for NBC said in a statement.
"As such, NBC will not air the 2022 Golden Globes," the spokesperson added. "Assuming the organization executes on its plan, we are hopeful we will be in a position to air the show in January 2023."
NBC's decision comes as Vogue reported that the backlash to the HFPA came swiftly and decisively. Some of Hollywood's biggest studios, including Netflix, Amazon, and WarnerMedia, announced they were severing ties with the organization until efforts were made to increase diversity and stamp out corruption, while a group of more than 100 of the industry's biggest PR firms released a statement in March in which they pledged to boycott the ceremony for the foreseeable future.
The HFPA did not immediately respond to inquiries by media outlets requesting comment about NBC's decision.
In February, the organization said it was "fully committed to ensuring our membership is reflective of the communities around the world who love film, TV, and the artists inspiring and educating them."
"We understand that we need to bring in Black members as well as members from other underrepresented backgrounds, and we will immediately work to implement an action plan to achieve these goals as soon as possible," it said.
HFPA also announced a full timetable through this summer for implementing promised reform initiatives in response to NBC's decision.

"Regardless of the next air date of the Golden Globes, implementing transformational changes as quickly — and as thoughtfully — as possible remains the top priority," the HFPA board said in a statement. "We invite our partners in the industry to the table to work with us on the systemic reform that is long overdue, both in our organization as well as within the industry at large."
LA County expected to hit herd immunity by mid summer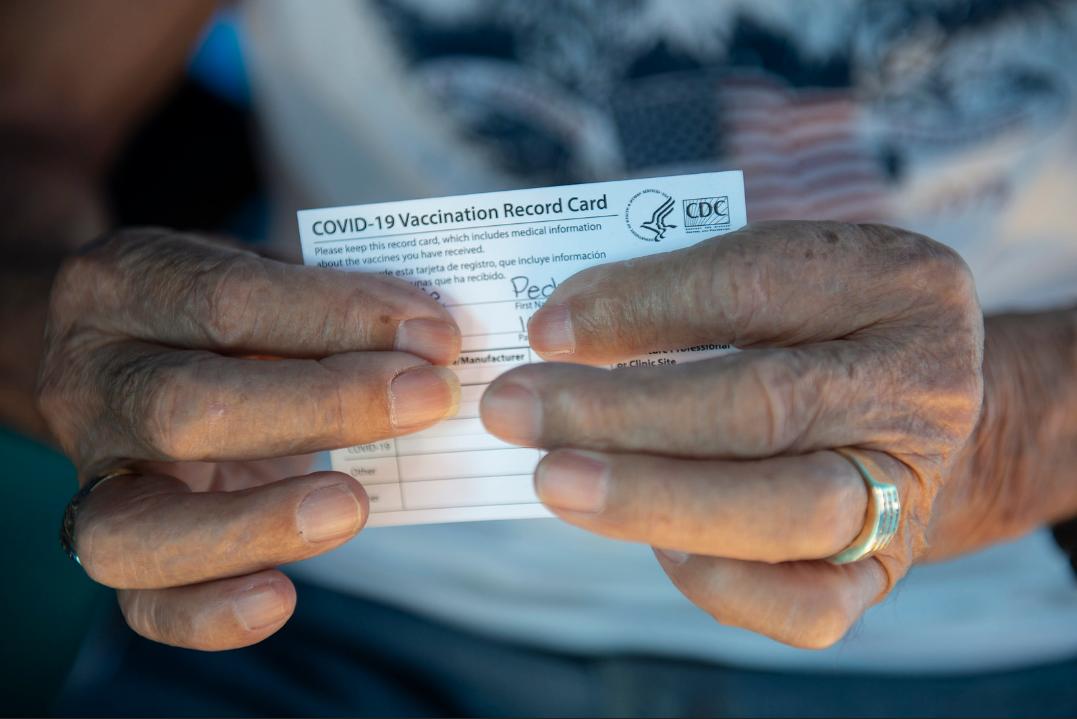 LOS ANGELES – Los Angeles County could reach COVID-19 herd immunity among adults and the older teenagers by mid- to late July, public health officials announced Monday. Over the weekend LA Mayor Eric Garcetti announced that appointments are no longer needed for Angelenos to get COVID-19 vaccinations at any site run by the city.
Garcetti's move is intended to give people who don't have the time or technological resources to navigate online booking platforms a chance to get the shot.
The percentage of the population the County needs to vaccinate to achieve community immunity is unknown, however Public Health officials estimate it's probably around 80%. Currently, 400,000 shots each week are getting into the arms of L.A. County residents, and there are over 2 million more first doses to go before 80% of all L.A. County residents 16 and older have received at least one shot.
At this rate, Public Health expects the County will reach this level of community immunity in mid- to late July and that assumes the County continues to at least have 400,000 people vaccinated each week. That would include both first doses that people need as well as their second doses.
This news came as Los Angeles Unified School District officials announced that attendance numbers at all grade levels in the District have been considerably lower than expected as extensive safety measures have failed to lure back the vast majority of families in the final weeks of school.
Only 7% of high school students, about 30% of elementary school children and 12% of middle school students have returned to campuses.
As of May 7, more than 8,492,810 doses of COVID-19 vaccine have been administered to people across Los Angeles County. Of these, 5,146,142 were first doses and 3,346,668 were second doses.
On Monday the U.S. Food & Drug Administration (FDA) expanded the emergency use authorization for the Pfizer COVID-19 vaccine for adolescents 12 to 15 years of age. The Pfizer vaccine is already authorized for people 16 years old and older.
Pfizer's testing in adolescents "met our rigorous standards," FDA vaccine chief Dr. Peter Marks said. "Having a vaccine authorized for a younger population is a critical step in continuing to lessen the immense public health burden caused by the COVID-19 pandemic."
In a statement released Monday by the White House, President Joe Biden the FDA's decision marked another important step in the nation's march back to regular life.
"The light at the end of the tunnel is growing, and today it got a little brighter," Biden said.
Los Angeles County will offer the Pfizer vaccine for 12 to 15-year-olds once the Centers for Disease Control and Prevention (CDC) affirms the FDA recommendation, which can happen as early as Wednesday. All adolescents 12-17 will need to be accompanied by a parent or guardian to get vaccinated.
To find a vaccination site near you, to make an appointment at vaccination sites, and much more, visit: www.VaccinateLACounty.com (English) and www.VacunateLosAngeles.com (Spanish). If you don't have internet access, can't use a computer, or you're over 65, you can call 1-833-540-0473 for help finding an appointment or scheduling a home-visit if you are homebound. Vaccinations are always free and open to eligible residents and workers regardless of immigration status.
In the meantime, the Los Angeles County Department of Public Health and the Centers for Disease Control and Prevention say that unvaccinated people — including children — should continue taking precautions such as wearing masks indoors and keeping their distance from other unvaccinated people outside of their households.
HHS takes steps to reverse Anti-LGBTQ+ healthcare policy
The announcement came minutes before a scheduled hearing before the U.S. District Court for Equality California's lawsuit challenging the Trump-Pence Administration's "Rollback Rule"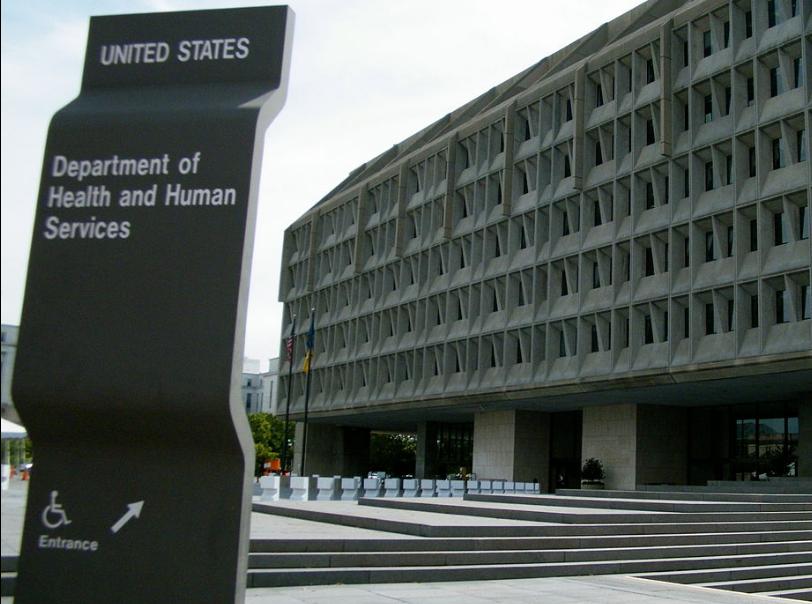 WASHINGTON – The U.S. Department of Health and Human Services announced Monday morning that the Biden-Harris Administration will interpret and enforce Section 1557 of the Affordable Care Act (ACA) and Title IX's prohibitions on discrimination based on sex to include discrimination on the basis of sexual orientation and gender identity.
The announcement came minutes before a scheduled hearing before the U.S. District Court for the District of Massachusetts in BAGLY v. HHS, Equality California's lawsuit challenging the Trump-Pence Administration's "Rollback Rule."
The Trump-era policy undermines the ACA's nondiscrimination protections on the basis of sex — including pregnancy, gender identity and sex stereotyping — as well as protections for patients with limited-English proficiency and those living with chronic illnesses, including HIV. Because the issues in BAGLY v. HHS are broader than what the Administration announced today, the Court scheduled a hearing on the government's motion to dismiss for June 3rd at 2:30 PM EST.
In reaction to the HHS announcement, House Speaker Nancy Pelosi issued a statement Monday:
"Today, the Biden Administration has taken essential and potentially life-saving action to affirm that all people in America have the right to quality, affordable health care – no matter who they are or whom they love. During this time of pandemic and always, it is vital that the most vulnerable have access to care, including LGBTQ Americans, who have long suffered injustice and discrimination that has left them dangerously exposed to health risks.

"The Trump Administration's decision to greenlight anti-LGBTQ discrimination in health care in the middle of a pandemic was an act of senseless and staggering cruelty, made in blatant defiance of our values and a Supreme Court ruling made just a month prior.

"Congressional Democrats together with the Biden Administration are proud to uphold the equal right of every American to access the care that they need to pursue a life of dignity and health. We must now build on this progress and enact the House-passed Equality Act to fully ban anti-LGBTQ discrimination in our nation."
In addition to Equality California, co-plaintiffs in BAGLY v. HHS include Darren Lazor, The Boston Alliance of Gay, Lesbian, Bisexual and Transgender Youth (BAGLY), Callen-Lorde Community Health Center, Campaign for Southern Equality, Equality California, Fenway Health, and Transgender Emergency Fund.
Lazor is a transgender man near Cleveland, Ohio, who experienced numerous counts of discrimination from healthcare providers on the basis of his gender identity from 2012 to 2017. He is a member of Equality California. Plaintiffs are represented by National Women's Law Center (NWLC), the Transgender Law Center (TLC), the Transgender Legal Defense & Education Fund (TLDEF), the Center for Health Law and Policy Innovation (CHLPI) of Harvard Law School and law firm Hogan Lovells.
The lawsuit asserts that the new rule violates the Administrative Procedures Act by being contrary to law, arbitrary and capricious and a violation of the Equal Protection Clause of the 14th Amendment. Notably, it was published on June 19,  just days after the June 15, 2020 U.S. Supreme Court ruling in Bostock v. Clayton County, which found that it is unlawful sex discrimination to fire employees based on sexual orientation or gender identity.
The lawsuit also asserts that the new rule will embolden discrimination and harm LGBTQ+ patients and people seeking reproductive health care, further stigmatize abortion and other pregnancy-related care, harm patients with limited-English proficiency, especially immigrants, and harm people with chronic illnesses, including those living with HIV. The rule will also create confusion about the scope of protections against discrimination under federal law.
Trans people, like plaintiff Darren Lazor, already face disproportionate discrimination in health care settings, including mistreatment by insurers and humiliation and harassment by doctors – problems that are exacerbated for trans people of color and trans people living in rural regions and the U.S. South. In seeking to deny trans people access to the healthcare they need, the Trump Administration had placed trans people, and especially Black trans women, in danger through deliberately harmful governmental action.
"We are thrilled by the news that the Biden-Harris Administration will take initial steps to reverse President Trump's dangerous, discriminatory Rollback Rule, which undermined healthcare nondiscrimination protections critical to the LGBTQ+ community, and trans people in particular," said Equality California Executive Director Rick Chavez Zbur.
"As the world recovers from a global pandemic, it's more important than ever that every American have access to quality, affordable healthcare without fear of harassment and discrimination. We remain hopeful that under Secretary Becerra and Assistant Secretary Levine's leadership, HHS will continue to take further steps to rescind the Trump-era regulation and address the harms that it has caused," he added.