Will AB 5 quietly kill California's LGBTQ and independent press?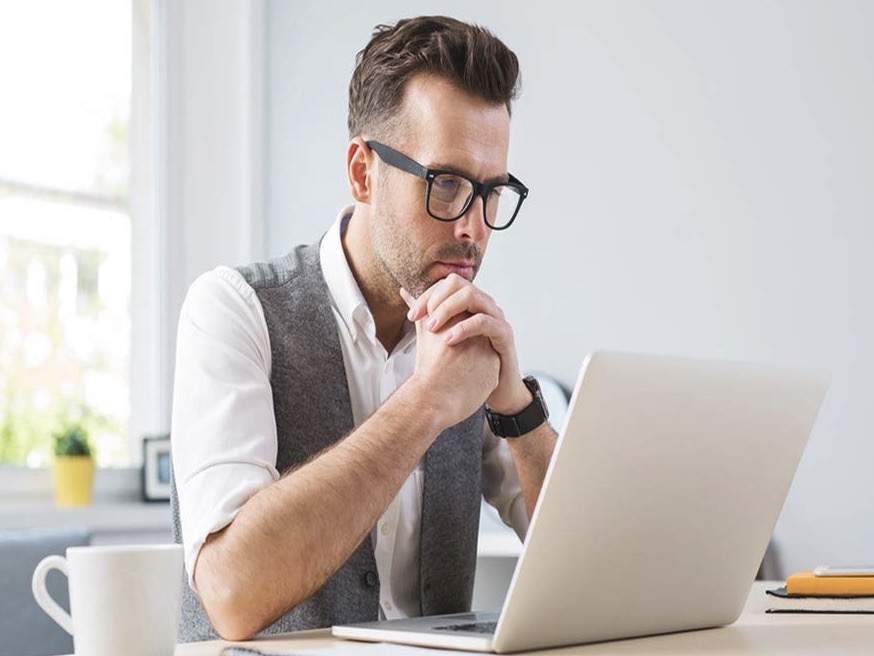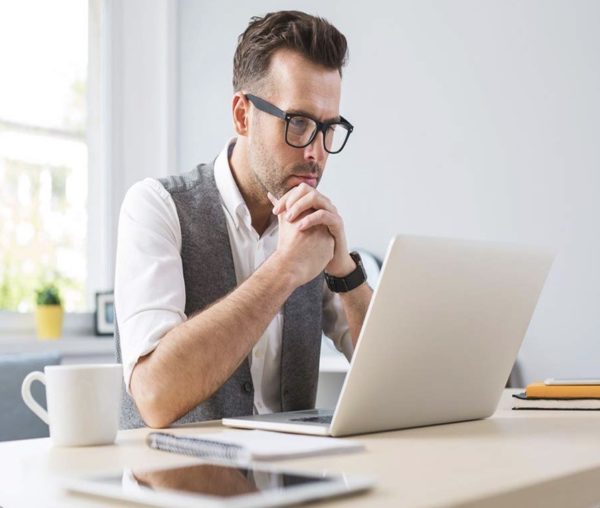 Last September, California Gov. Gavin Newsom signed AB 5 into law, a bill intent on reforming the state labor law to deal with the new gig economy. The law, which took effect, Jan. 1, forces businesses and companies to limit the amount of work performed by independent contractors or classify them as employees with a minimum wage and overtime pay, workers compensation, unemployment insurance, healthcare benefits, and the right to form a union.
The state's Legislative Counsel defined the reclassification: "a person providing labor or services for remuneration shall be considered an employee rather than an independent contractor unless the hiring entity demonstrates that the person is free from the control and direction of the hiring entity in connection with the performance of the work, the person performs work that is outside the usual course of the hiring entity's business, and the person is customarily engaged in an independently established trade, occupation, or business."
AB 5 exempts specified occupations such as "licensed insurance agents, certain licensed health care professionals, registered securities broker-dealers or investment advisers, direct sales salespersons, real estate licensees, commercial fishermen, workers providing licensed barber or cosmetology services, and others performing work under a contract for professional services, with another business entity, or pursuant to a subcontract in the construction industry."
Newsom called AB5 "landmark legislation" to combat worker misclassification. "The hollowing out of our middle class has been 40 years in the making, and the need to create lasting economic security for our workforce demands action," Newsom wrote in a signing statement.
"Today, we are disrupting the status quo and taking a bold step forward to rebuild our middle class and reshape the future of workers as we know it," said AB 5 author Assemblymember Lorena Gonzalez, Democrat from San Diego. "As one of the strongest economies in the world, California is now setting the global standard for worker protections for other states and countries to follow."
While AB 5 targeted such companies as Uber, Lyft, and meal delivery services like DoorDash and Postmates that rely heavily on independent contractors, it soon became clear that thousands of unconsidered professionals would be severely impacted — "some 2 million workers across industries far from the sharing economy and tech sectors, from truck drivers and general contractors to nail salons and strippers," writes CalMatters.
The California Trucking Association filed suit and received a temporary injunction while a federal court judge considers granting a permanent injunction. The association argued that more than 70,000 independent truckers would suffer irreparable harm by not being able to set their own schedules, among other detrimental impacts.
Not considered, however, was the fate of independent contractors such as freelance journalists, artists, dancers, musicians, photographers, as well as the myriad of freelancers temporarily hired by entertainment-related companies. AB 5 only allows freelancer writer to produce an arbitrary 35 submissions for each company each year.
On Jan. 6, US District Judge Philip Gutierrez in Los Angeles denied granting a temporary restraining order  requested by an attorney from the non-profit Pacific Legal Foundation, a libertarian public interest law firm, representing The American Society of Journalists & Authors and the National Press Photographers Association, saying the delay in filing for an injunction belied the argument in their Dec. 27 lawsuit that AB 5 created an emergency situation for freelancers, who rely on producing a volume of articles or photos to earn a living.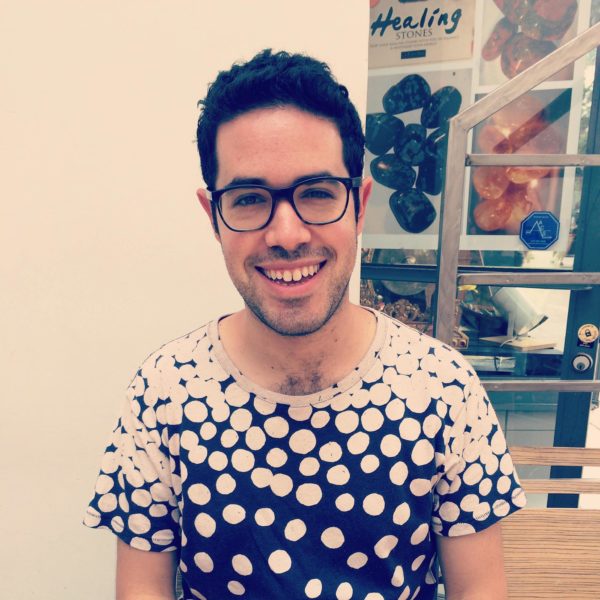 LA-based LGBTQ leader Steven Blum of California Freelance Writers United tells the Los Angeles Blade:
"The recent ruling denying a temporary exemption to freelance journalists and photographers is disheartening, to say the least. The people who stand to lose are those who are already the most vulnerable in the media world: people of color, women, LGBTQ+ writers, and those who work from home because of a disability.

We're already seeing the destructive effects of AB5 as giant media companies like Vox pull out of California. But smaller outlets are also cutting back: LAist is limiting freelance photographers, San Diego Tribune is scaling back on freelance submissions and local columnists are losing their jobs. I wonder how LGBTQ+ media, already in a perilous position, will be further impacted by this legislation. Out, the Advocate and many other minority publications rely on armies of freelancers to put together their publications. They all stand to be hobbled by this law. How many important stories will we end up losing?"
Media organizations are informing their stable of freelancer contributors that they will abide by the California law. Forbes.com, for instance, sent out this email:
"Good morning! As you may know, a new law goes into effect in California on January 1 (AB5) that will prevent individuals who write more than 35 articles per year for a news outlet from being classified as independent contractors. While the law is under scrutiny and may end up being successfully challenged at some point next year, after January 1, 2020, individual contributors who reside in California will not be able to post in excess of 35 articles annually on the Forbes platform. We can continue to have California corporations or LLCs whose business is freelance writing and contribute more than 35 articles annually and, of course, California-based individual contributors who write fewer than 35 articles per year on that platform."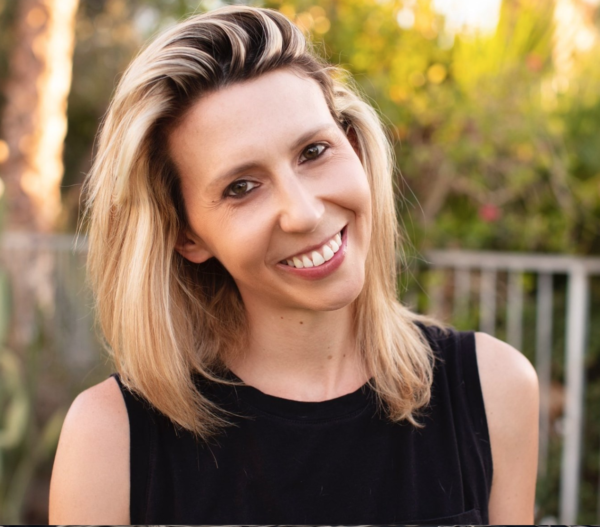 "We are not cutting off California freelancers who might write over 35 pieces a year, as other publications have done, instead we are helping them to get business licenses so they can continue working for us under the B2B [business-to-business] clause," says Marie Lyn ("Riese") Bernard, CEO and editor-in-chief of the queer-owned, women-owned autostraddle.com where "people are able to tell their own stories," That's why the outlet has "an enormous pool of freelancers, many of whom are based in California, because cities like L.A. and San Francisco are often the only places where LGBTQ people feel safe."
The Bay Area Reporter was hip to the side-effects of AB5 long before the bill was signed. "In our case, AB 5 would be a crippling blow, as the Bay Area Reporter relies on about 50 freelance reporters, critics, photographers, and delivery drivers," BAR wrote in a Sept. 4, 2019 editorial. "Small news and media outlets like ours simply cannot hire additional full-time or part-time employees — that's why we, and many other industries, rely on contract workers."
The Los Angeles Blade and other LGBTQ outlets became aware of the dire situation after Vox Media abruptly fired more than 200 California freelancers working with its digital sports media company, SB Nation. Though BAR and others have implored state lawmakers such as lesbian Senate President Pro Tem Toni Atkins and gay State Sen. Scott Wiener to intervene and provide an exemption to the newspaper industry as has already been granted to doctors and real estate agents, apparently Gonzalez won't budge.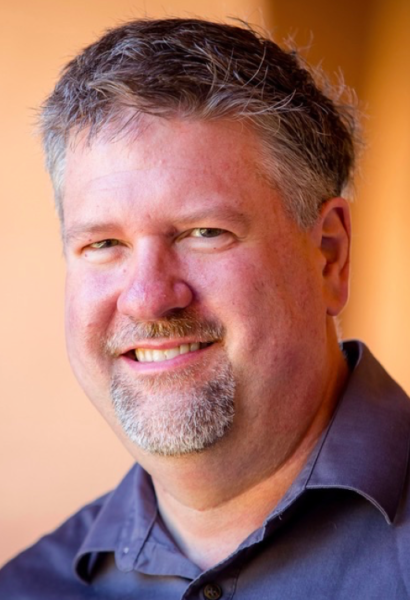 "We don't seek to overturn the entire law. We want the state to lift the submission cap and remove the ban on freelance videography. California cannot violate the First Amendment," San Diego-based freelancer Randy Dotinga, board member and former president of plaintiffs American Society of Journalists & Authors tells the Los Angeles Blade. "California Freelance Writers United is working on getting an exemption via legislation."
"AB5 also shuts the door on an entire generation of up-and-coming voices who could provide us with valuable insight. Many folks who are coming up in the industry will simply give up and move on to PR or copywriting. We'll have a less-informed public because of it. California Freelance Writers United started a few months ago as a Facebook group to challenge AB5," Blum notes.
Blum is concerned that the law is pitting journalist against journalist:
"It's been interesting to see who actually cares about our plight. Some journalists in positions of power have abandoned us, including the Pulitzer Prize-winning columnist Michael Hitzlick at the L.A. Times. He wrote on Twitter that he sees us as undercutting union jobs — as scabs, essentially. Never mind that we pay taxes and respect picket lines. Considering the volatility of the industry writ large, and the fact that so many journalists cycle through periods of freelancing, it seems shortsighted to make some kind of ethical distinction between those who work out of an office and those who work from home. We all want to inform, inspire and tell stories that matter.

One of the most noxious myths Lorena Gonzalez is pushing is that the media industry will suddenly hire writers because of this law. It seems like Gonzalez and the California Federation are being willfully naive about the economic realities of the media industry and their ability to take on new full-timers."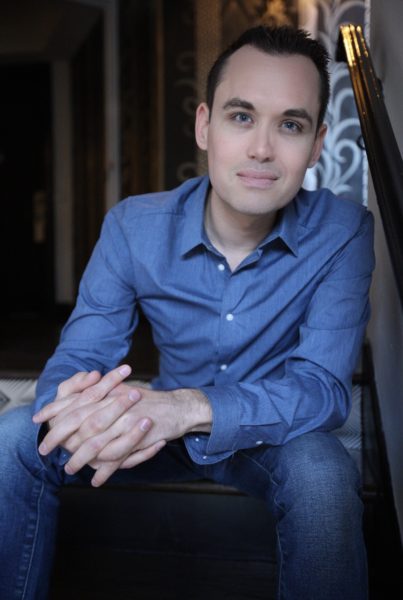 "This is not looking good at all. Assembly Bill 5 could permanently alter the journalism landscape in California, and not for the better," says freelancer writer Joseph Fenity, president of the LA chapter of the National Association of LGBTQ Journalists. "Where are some of these Hollywood-based freelance entertainment reporters going to be based out of? D.C.? Let me know how that works out."
"I think AB5 is a great law, but I don't think the people who wrote it had any awareness of how freelance writers operate," says Bernard. But "there's no feasible way to hire a full-time staff member to represent every identity we need represented." AB5 without an exemption for freelancers is "a danger to free speech and freedom of the press, particularly to independent press. There has to be a better way to regulate exploitation in media."
The American Society of Journalists & Authors and the National Press Photographers Association lawsuit argues not only that AB 5 violates the First Amendment by unconstitutionally restricting free speech but also violates the 14th Amendment, the Equal Protection Clause, by not treating journalists that same as those working in similar professions.  They are seeking a preliminary injunction, which will be  heard March 9. Randy Dotinga says he is also seeking amicus briefs from supporting organizations.
In the meantime, the clock is running for freelance contributors to outlets that previously provided a trusted source of income. And there is a move afoot to bring similar pro-labor bills to other states, as well as the U.S. House of Representatives. Known as The Protecting the Right to Organize Act — or the PRO Act — which passed the House labor committee on Sept. 25, The Intercept reports that the PRO Act "would represent the most comprehensive rewrite of U.S. labor law in decades. It would eliminate right-to-work laws, impose new penalties on employers who retaliate against union organizing, crack down on worker misclassification, and establish new rules so that employers cannot delay negotiating collective bargaining contracts."
But freelancers and the other possible 2 million people impacted in California alone do not have a lobbyist to bring the problems to the attention of lawmakers.
"This is a classic case of unintended consequences," Capitol Weekly reported freelancer and Discover contributing editor Linda Marsa, a member of the Association of Health Care Journalists, as saying. "The thrust of the bill is wonderfully progressive California, but what's really scary is that people don't know the implications."
And one of those unintended consequences is the potentially dire impact AB 5 will have on LGBTQ and other minority media which rely heavily on freelancer contributors.
Photo of man at laptop via Amazon/Nakamela Mouse Pads
BNT: Buck case highlights intersection of race & sexual orientation
Journalist Jasmyne Cannick, said that the case "intersected race." She joins "Black News Tonight" to discuss the case and its impact.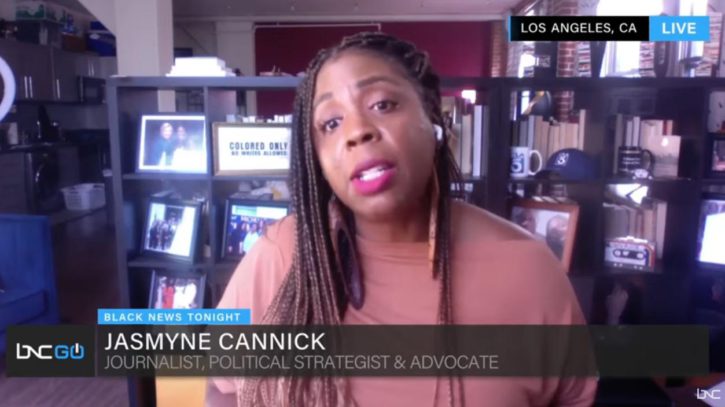 PHILADELPHIA – Appearing on BNC's Black News Tonight anchored by journalist Marc Lamont Hill Wednesday, Los Angeles based political strategist and journalist Jasmyne Cannick, who has covered the Ed Buck case, told Hill that the case intersected race and sexual orientation.
"As much as this case is about Ed Buck, it's also about our housing crisis, and what it makes people feel they have to do — play Russian roulette with their lives just to have a roof over their heads," Cannick stressed.
LA City Council votes to prevent sidewalk camping, Garcetti says he'll sign
The homeless crisis in California and in the greater Los Angeles region in particular has been exacerbated by the coronavirus pandemic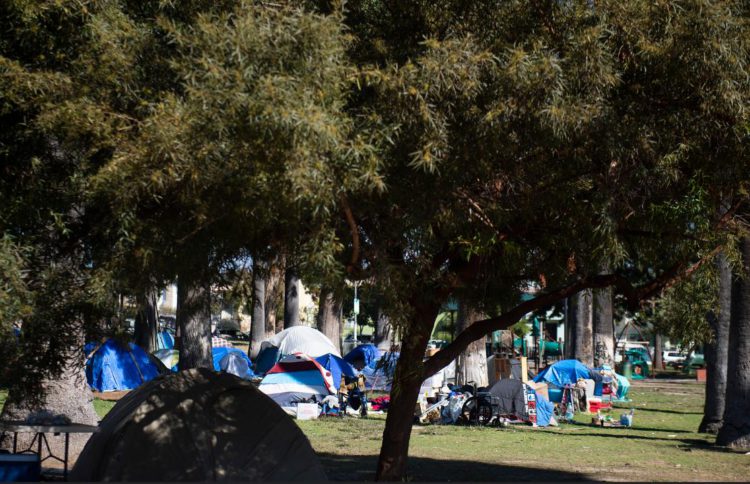 LOS ANGELES – In a 13-2 vote Wednesday, the Los Angeles City Council voted to stop people from camping in public spaces including the areas around parks, schools, homeless shelters, bridges and overpasses, and other similar structures, as well as any encampment that would block sidewalks in violation of the Americans with Disabilities Act.
A spokesperson for Los Angeles Mayor Eric Garcetti said that he will sign the ordinance.  Once signed, the measure will go into effect 30 days later. The ordinance bans encampments on sidewalks and driveways, freeway overpasses and on-ramps, and near libraries, parks, schools and homeless shelters.
It specifically bans homeless encampments from within 500 feet of schools, day care facilities, parks and libraries. Under the ordinance people who don't move would be fined, not arrested, and only after they are given two-weeks notice and offered shelter.
The homeless crisis in California and in the greater Los Angeles region in particular has been exacerbated by the coronavirus pandemic which saw thousands losing their jobs and some being evicted although moratoriums implemented by state and local officials have greatly reduced the evictions numbers.
Opponents of this ordinance are decrying it as another effort to criminalise the homeless population. Councilman Paul Krekorian who represents Council District 2, North Hollywood, Studio City, Sun Valley, Valley Glen, Valley Village, and Van Nuys, takes issue with that characterization saying;
"This ordinance, first of all, does not make homelessness illegal. It does not criminalize homelessness. It does not make any conduct that is fundamental to being human illegal. What it does do is it guarantees that we will reestablish passable sidewalks. It protects the users of our public infrastructure and the unhoused residents of our city from being put into positions of interaction with automobiles, around loading docks, driveways and so forth. It guarantees access to our fire hydrants, entrances to buildings."
Homeless and civil rights activist Eddie Cruz told KTLA, "this ordinance is targeting a specific group of people in the unhoused community. We believe that this is an irresponsible attack from the City Council and an irresponsible way to deal with the homelessness crisis that is occurring in Los Angeles," Cruz said.
Councilman Mitch O'Farrell, whose Council District encompasses Echo Park, scene of a series of confrontations over the homeless encampment that ultimately was cleared in part with the Los Angeles Police Department assisting, said in a statement that the ordinance "helps regulate shared public spaces while acting with compassion and purpose to help put people experiencing homelessness on a path to wellness."
"This ordinance establishes fair and clearly defined rules for how sidewalks in Los Angeles are regulated — while linking those rules to a comprehensive, compassionate strategy for street engagement that will establish reasonable pathways to positive outcomes and, ultimately, permanent homes," O'Farrell said.
L.A. City Council approves measure to bar homeless encampments:
Testimony in first week of Buck trial paints a portrait of pure evil
Buck can be heard in the background; "Go one more time," encouraging Moore to smoke more meth while Buck films him.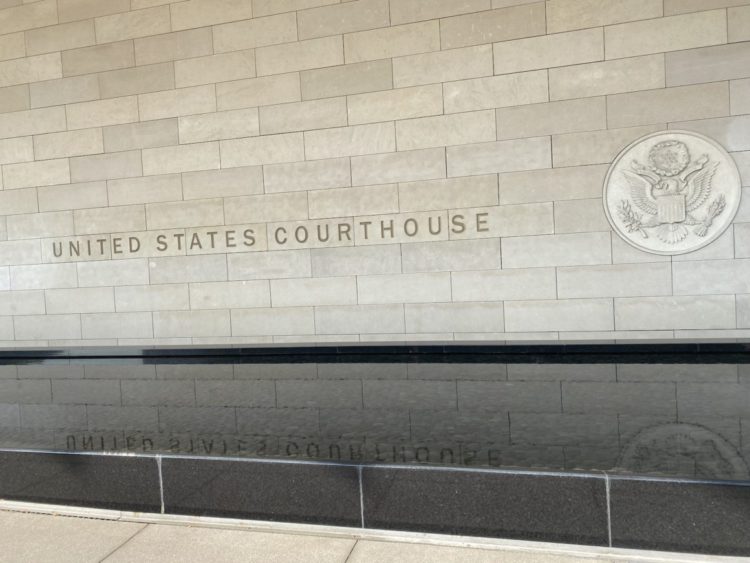 LOS ANGELES – Disturbed by the graphic nature of the video evidence that was presented in court last week as the trial of Ed Buck got underway, U. S. District Court Judge Christina A. Snyder cautioned Assistant United States Attorney Lindsay Bailey and the prosecution team to be careful "how aggressively they present evidence that could traumatize jurors," the Los Angeles Times reported.
"It may well be that we offer counseling to them at the end of the case," Snyder said.
Buck, who has been charged on multiple Federal counts of distribution of controlled substances resulting in death, had solicited dozens of young Black men over the years to engage in deviant sexual acts as he forcibly injected them with methamphetamine.
In USA v. Edward Buck, Buck is charged in a nine-count first superseding indictment with distribution of methamphetamine resulting in death, in violation of 21 U.S.C. §§ 841(a)(1), (b)(1)(C) (Counts 1 and 2); distribution of methamphetamine, in violation of 21 U.S.C. §§ 841(a)(1), (b)(1)(C) (Counts 2 through 6); maintaining a drug premises, in violation of 21 U.S.C. § 856(a)(1) (Count 7); and enticement to travel for purposes of prostitution, in violation of 18 U.S.C. § 2422(a) (Counts 8 and 9).
Buck was also charged with one count of using his West Hollywood residence, described in court by prosecutors as the "gates of hell" for the purpose of distributing narcotics such as methamphetamine, and the sedatives gamma hydroxybutyric acid (GHB) and clonazepam.
Testimony by a former Los Angeles resident Carlos, a homeless man who was living on the streets and paid by Buck to do errands and clean Buck's apartment painted a graphic picture of the overwhelming amount of depravity Buck engaged in.
Buck would solicit his victims on social media platforms, including Grinder, and on Adam4Adam, a gay hook-up site. Buck's profile solicited men who shared his underwear fetish and wanted to "party and play." His profile also contained a 'Rose' emoji which symbolized that he was generous or in plain terms, willing to pay cash for his "party and play."
PnP or party and play — also called "chemsex"— is a subculture of drug use that occurs while having sex. PnP has been widely associated with gay men and with men who have sex with other men, although it spans sexual preferences.
Jurors heard testimony from Carlos the Times noted and others that Buck's preference was to personally inject victims, and he pressured or incentivized victims to let him do so, sometimes offering large cash bonuses to coerce a victim to agree to an injection or additional injections. At other times, Buck simply injected victims while they were unconscious.
While the testimony of Buck's accusers and victims was shocking, prosecutor's use of the videos offered jurors a disturbingly graphic look at the chilling indifference displayed by Buck as he victimized those unfortunate to enter his flat.
Los Angeles County Sheriff's Department veteran homicide detective, Sergeant Paul Cardella, testified that the LASD seized approximately eight of Buck's digital devices and Buck's iCloud account, which upon execution of a search warrant the investigators discovered messages, photographs, and about 2,400 videos with roughly 1,500 documenting his party-and-play sessions.
The LASD investigation was aided by investigators from the U.S. Drug Enforcement Administration (DEA) and the Federal Bureau of Investigation (FBI).
The videos included sessions with Gemmel Moore, the 26 year old declared dead after a drug overdose in Buck's Laurel Avenue flat in July of 2017. Moore was the first death to occur prosecutors said.
Veteran Black community activist and writer Jasmyne Cannick summarized the details:
"Gemmel was nearly naked except for the white underwear he is wearing.  Ed Buck is filming him.
Gemmel tells Ed Buck that he doesn't want his face in the video. Buck clearly ignores Gemmel's request because we can see Gemmel's face.
He tells Gemmel not to worry because he's going to erase the video and that he's only recording to let Gemmel see what he looks like.
In the video, you can see Ed Buck smoking crystal meth and blowing the smoke into a rubber tube of which the end is inside of the white underwear. Ed Buck is being sexually aroused watching the smoke from the meth come out of the underwear Gemmel has on.
In another video, Gemmel is shown smoking meth from a pipe and Ed Buck has the camera focused on Gemmel's erect penis in white underwear with a rubber tube and smoke coming out of it.
Buck can be heard in the background saying, "Go one more time," encouraging Moore to smoke more meth.
We were shown a screenshot from a video taken July 31, 2016, of naked Gemmel Moore with Ed Buck being seen through a mirror in the background filming.
There were multiple videos shown to the jury of Gemmel Moore smoking meth in white underwear with Ed Buck.
In one video Gemmel tells Ed Buck that he doesn't know if he can handle another slam and that he's high.
Ed Buck responds that he's there to make Gemmel "offers and indecent proposals."
Slamming' is the term used to describe the action of injecting meth, typically in relation to gay and bisexual men.
Gemmel tells Ed Buck in the video that he doesn't like tweaking.
Tweaking is a slang term that means to be under the influence of methamphetamine. Tweaking is also defined as "to malfunction or to react with extreme emotion." The odd actions and behaviors that can take place after meth use are known as tweaking, while the user is called a tweaker.
Ed Buck is injecting Gemmel Moore with meth in his arm and tells him that he'll get over it.
One particularly disturbing video–and they were all disturbing–Gemmel Moore is unconscious and Ed Buck is playing with his penis. Buck is seen grabbing, twisting, and posing Gemmel's penis for the camera.
A video from September 6, 2016, shows Gemmel Moore telling Ed Buck that's he's high AF and him asking Buck to remove the dozens of socks tied tight around his penis. In this video, Gemmel is almost completely buried under a pile of mostly white-colored underwear.
GEMMEL MOORE: I need to take this thing off my dick and stroke it.
ED BUCK: No, you don't. Only I get to touch your dick.
GEMMEL MOORE: I am so vulnerable.
ED BUCK: Yes, you are. Yes, you are."
For Carlos, who has moved to Las Vegas to be near his toddler and ex-wife, it was a painful ordeal to take the witness stand he tells the Los Angeles Times. "I fight every day not to commit suicide," he testified. "It's really hard."
Carlos started to cry. "I thought I put Ed Buck behind me."
Christopher Darden, a lawyer for Buck, told the jury his client was on trial "for conduct that millions of people engage in." He dismissed the witnesses against Buck as manipulative escorts and drug abusers who used Buck for his money, the Los Angeles Times reported.
"The evidence is going to show that these grown men made a conscious decision to go to Ed Buck's apartment for whatever reason," Darden said in his opening statement.