Will AB 5 quietly kill California's LGBTQ and independent press?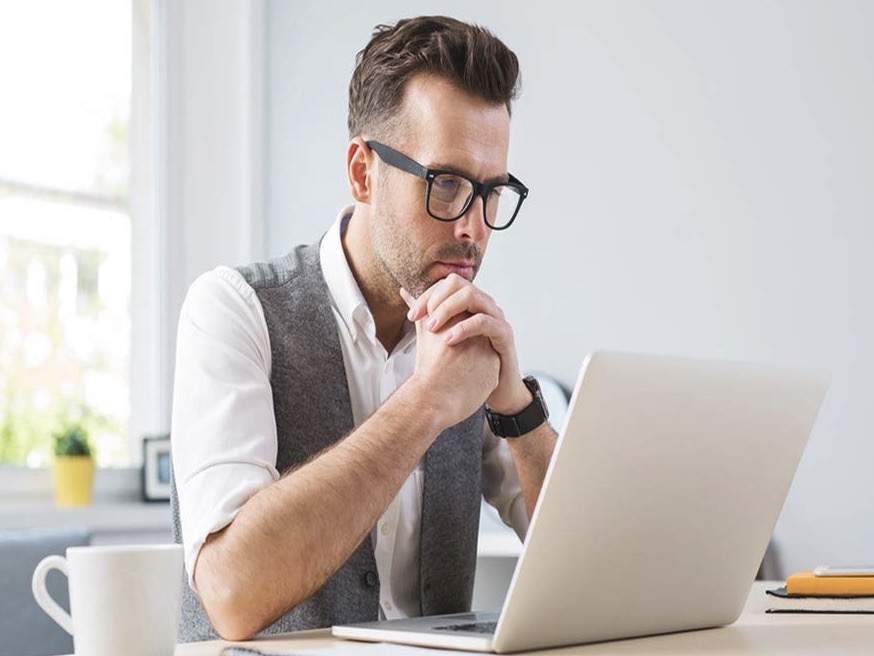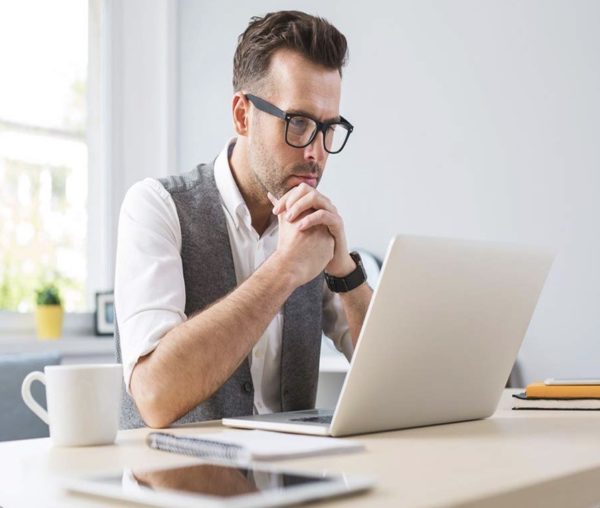 Last September, California Gov. Gavin Newsom signed AB 5 into law, a bill intent on reforming the state labor law to deal with the new gig economy. The law, which took effect, Jan. 1, forces businesses and companies to limit the amount of work performed by independent contractors or classify them as employees with a minimum wage and overtime pay, workers compensation, unemployment insurance, healthcare benefits, and the right to form a union.
The state's Legislative Counsel defined the reclassification: "a person providing labor or services for remuneration shall be considered an employee rather than an independent contractor unless the hiring entity demonstrates that the person is free from the control and direction of the hiring entity in connection with the performance of the work, the person performs work that is outside the usual course of the hiring entity's business, and the person is customarily engaged in an independently established trade, occupation, or business."
AB 5 exempts specified occupations such as "licensed insurance agents, certain licensed health care professionals, registered securities broker-dealers or investment advisers, direct sales salespersons, real estate licensees, commercial fishermen, workers providing licensed barber or cosmetology services, and others performing work under a contract for professional services, with another business entity, or pursuant to a subcontract in the construction industry."
Newsom called AB5 "landmark legislation" to combat worker misclassification. "The hollowing out of our middle class has been 40 years in the making, and the need to create lasting economic security for our workforce demands action," Newsom wrote in a signing statement.
"Today, we are disrupting the status quo and taking a bold step forward to rebuild our middle class and reshape the future of workers as we know it," said AB 5 author Assemblymember Lorena Gonzalez, Democrat from San Diego. "As one of the strongest economies in the world, California is now setting the global standard for worker protections for other states and countries to follow."
While AB 5 targeted such companies as Uber, Lyft, and meal delivery services like DoorDash and Postmates that rely heavily on independent contractors, it soon became clear that thousands of unconsidered professionals would be severely impacted — "some 2 million workers across industries far from the sharing economy and tech sectors, from truck drivers and general contractors to nail salons and strippers," writes CalMatters.
The California Trucking Association filed suit and received a temporary injunction while a federal court judge considers granting a permanent injunction. The association argued that more than 70,000 independent truckers would suffer irreparable harm by not being able to set their own schedules, among other detrimental impacts.
Not considered, however, was the fate of independent contractors such as freelance journalists, artists, dancers, musicians, photographers, as well as the myriad of freelancers temporarily hired by entertainment-related companies. AB 5 only allows freelancer writer to produce an arbitrary 35 submissions for each company each year.
On Jan. 6, US District Judge Philip Gutierrez in Los Angeles denied granting a temporary restraining order  requested by an attorney from the non-profit Pacific Legal Foundation, a libertarian public interest law firm, representing The American Society of Journalists & Authors and the National Press Photographers Association, saying the delay in filing for an injunction belied the argument in their Dec. 27 lawsuit that AB 5 created an emergency situation for freelancers, who rely on producing a volume of articles or photos to earn a living.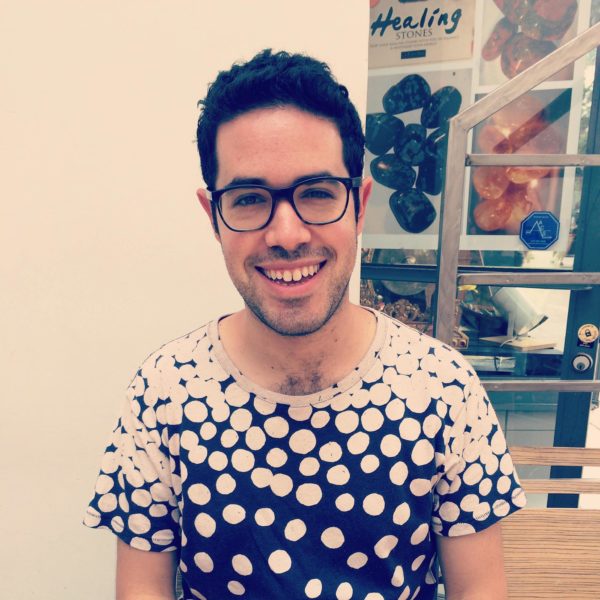 LA-based LGBTQ leader Steven Blum of California Freelance Writers United tells the Los Angeles Blade:
"The recent ruling denying a temporary exemption to freelance journalists and photographers is disheartening, to say the least. The people who stand to lose are those who are already the most vulnerable in the media world: people of color, women, LGBTQ+ writers, and those who work from home because of a disability.

We're already seeing the destructive effects of AB5 as giant media companies like Vox pull out of California. But smaller outlets are also cutting back: LAist is limiting freelance photographers, San Diego Tribune is scaling back on freelance submissions and local columnists are losing their jobs. I wonder how LGBTQ+ media, already in a perilous position, will be further impacted by this legislation. Out, the Advocate and many other minority publications rely on armies of freelancers to put together their publications. They all stand to be hobbled by this law. How many important stories will we end up losing?"
Media organizations are informing their stable of freelancer contributors that they will abide by the California law. Forbes.com, for instance, sent out this email:
"Good morning! As you may know, a new law goes into effect in California on January 1 (AB5) that will prevent individuals who write more than 35 articles per year for a news outlet from being classified as independent contractors. While the law is under scrutiny and may end up being successfully challenged at some point next year, after January 1, 2020, individual contributors who reside in California will not be able to post in excess of 35 articles annually on the Forbes platform. We can continue to have California corporations or LLCs whose business is freelance writing and contribute more than 35 articles annually and, of course, California-based individual contributors who write fewer than 35 articles per year on that platform."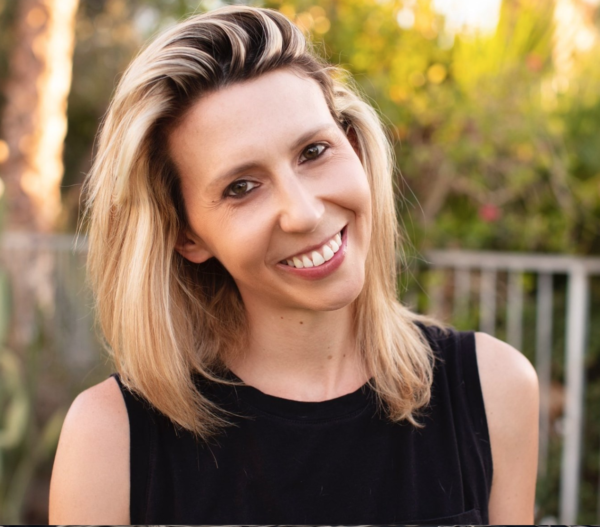 "We are not cutting off California freelancers who might write over 35 pieces a year, as other publications have done, instead we are helping them to get business licenses so they can continue working for us under the B2B [business-to-business] clause," says Marie Lyn ("Riese") Bernard, CEO and editor-in-chief of the queer-owned, women-owned autostraddle.com where "people are able to tell their own stories," That's why the outlet has "an enormous pool of freelancers, many of whom are based in California, because cities like L.A. and San Francisco are often the only places where LGBTQ people feel safe."
The Bay Area Reporter was hip to the side-effects of AB5 long before the bill was signed. "In our case, AB 5 would be a crippling blow, as the Bay Area Reporter relies on about 50 freelance reporters, critics, photographers, and delivery drivers," BAR wrote in a Sept. 4, 2019 editorial. "Small news and media outlets like ours simply cannot hire additional full-time or part-time employees — that's why we, and many other industries, rely on contract workers."
The Los Angeles Blade and other LGBTQ outlets became aware of the dire situation after Vox Media abruptly fired more than 200 California freelancers working with its digital sports media company, SB Nation. Though BAR and others have implored state lawmakers such as lesbian Senate President Pro Tem Toni Atkins and gay State Sen. Scott Wiener to intervene and provide an exemption to the newspaper industry as has already been granted to doctors and real estate agents, apparently Gonzalez won't budge.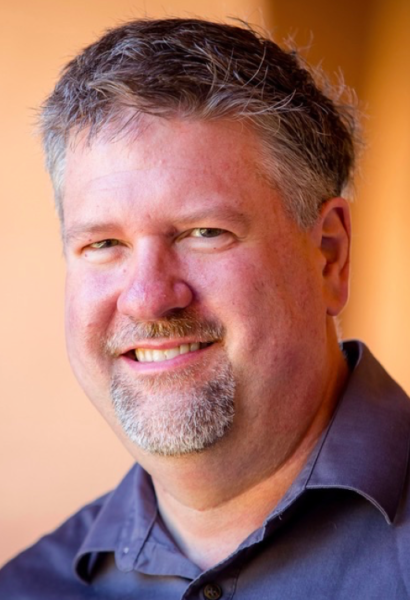 "We don't seek to overturn the entire law. We want the state to lift the submission cap and remove the ban on freelance videography. California cannot violate the First Amendment," San Diego-based freelancer Randy Dotinga, board member and former president of plaintiffs American Society of Journalists & Authors tells the Los Angeles Blade. "California Freelance Writers United is working on getting an exemption via legislation."
"AB5 also shuts the door on an entire generation of up-and-coming voices who could provide us with valuable insight. Many folks who are coming up in the industry will simply give up and move on to PR or copywriting. We'll have a less-informed public because of it. California Freelance Writers United started a few months ago as a Facebook group to challenge AB5," Blum notes.
Blum is concerned that the law is pitting journalist against journalist:
"It's been interesting to see who actually cares about our plight. Some journalists in positions of power have abandoned us, including the Pulitzer Prize-winning columnist Michael Hitzlick at the L.A. Times. He wrote on Twitter that he sees us as undercutting union jobs — as scabs, essentially. Never mind that we pay taxes and respect picket lines. Considering the volatility of the industry writ large, and the fact that so many journalists cycle through periods of freelancing, it seems shortsighted to make some kind of ethical distinction between those who work out of an office and those who work from home. We all want to inform, inspire and tell stories that matter.

One of the most noxious myths Lorena Gonzalez is pushing is that the media industry will suddenly hire writers because of this law. It seems like Gonzalez and the California Federation are being willfully naive about the economic realities of the media industry and their ability to take on new full-timers."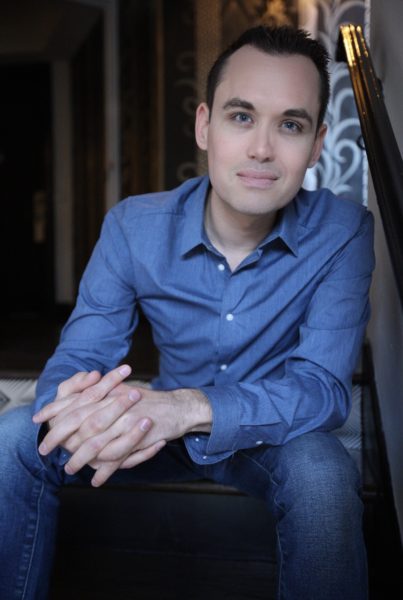 "This is not looking good at all. Assembly Bill 5 could permanently alter the journalism landscape in California, and not for the better," says freelancer writer Joseph Fenity, president of the LA chapter of the National Association of LGBTQ Journalists. "Where are some of these Hollywood-based freelance entertainment reporters going to be based out of? D.C.? Let me know how that works out."
"I think AB5 is a great law, but I don't think the people who wrote it had any awareness of how freelance writers operate," says Bernard. But "there's no feasible way to hire a full-time staff member to represent every identity we need represented." AB5 without an exemption for freelancers is "a danger to free speech and freedom of the press, particularly to independent press. There has to be a better way to regulate exploitation in media."
The American Society of Journalists & Authors and the National Press Photographers Association lawsuit argues not only that AB 5 violates the First Amendment by unconstitutionally restricting free speech but also violates the 14th Amendment, the Equal Protection Clause, by not treating journalists that same as those working in similar professions.  They are seeking a preliminary injunction, which will be  heard March 9. Randy Dotinga says he is also seeking amicus briefs from supporting organizations.
In the meantime, the clock is running for freelance contributors to outlets that previously provided a trusted source of income. And there is a move afoot to bring similar pro-labor bills to other states, as well as the U.S. House of Representatives. Known as The Protecting the Right to Organize Act — or the PRO Act — which passed the House labor committee on Sept. 25, The Intercept reports that the PRO Act "would represent the most comprehensive rewrite of U.S. labor law in decades. It would eliminate right-to-work laws, impose new penalties on employers who retaliate against union organizing, crack down on worker misclassification, and establish new rules so that employers cannot delay negotiating collective bargaining contracts."
But freelancers and the other possible 2 million people impacted in California alone do not have a lobbyist to bring the problems to the attention of lawmakers.
"This is a classic case of unintended consequences," Capitol Weekly reported freelancer and Discover contributing editor Linda Marsa, a member of the Association of Health Care Journalists, as saying. "The thrust of the bill is wonderfully progressive California, but what's really scary is that people don't know the implications."
And one of those unintended consequences is the potentially dire impact AB 5 will have on LGBTQ and other minority media which rely heavily on freelancer contributors.
Photo of man at laptop via Amazon/Nakamela Mouse Pads
Rubio bashes LA Dodgers over honoring drag group, Dodgers fold
LA LGBT Center Removes Itself from the Dodgers' 'Pride Night,' To our Sisters of Perpetual Indulgence, we say: Thank you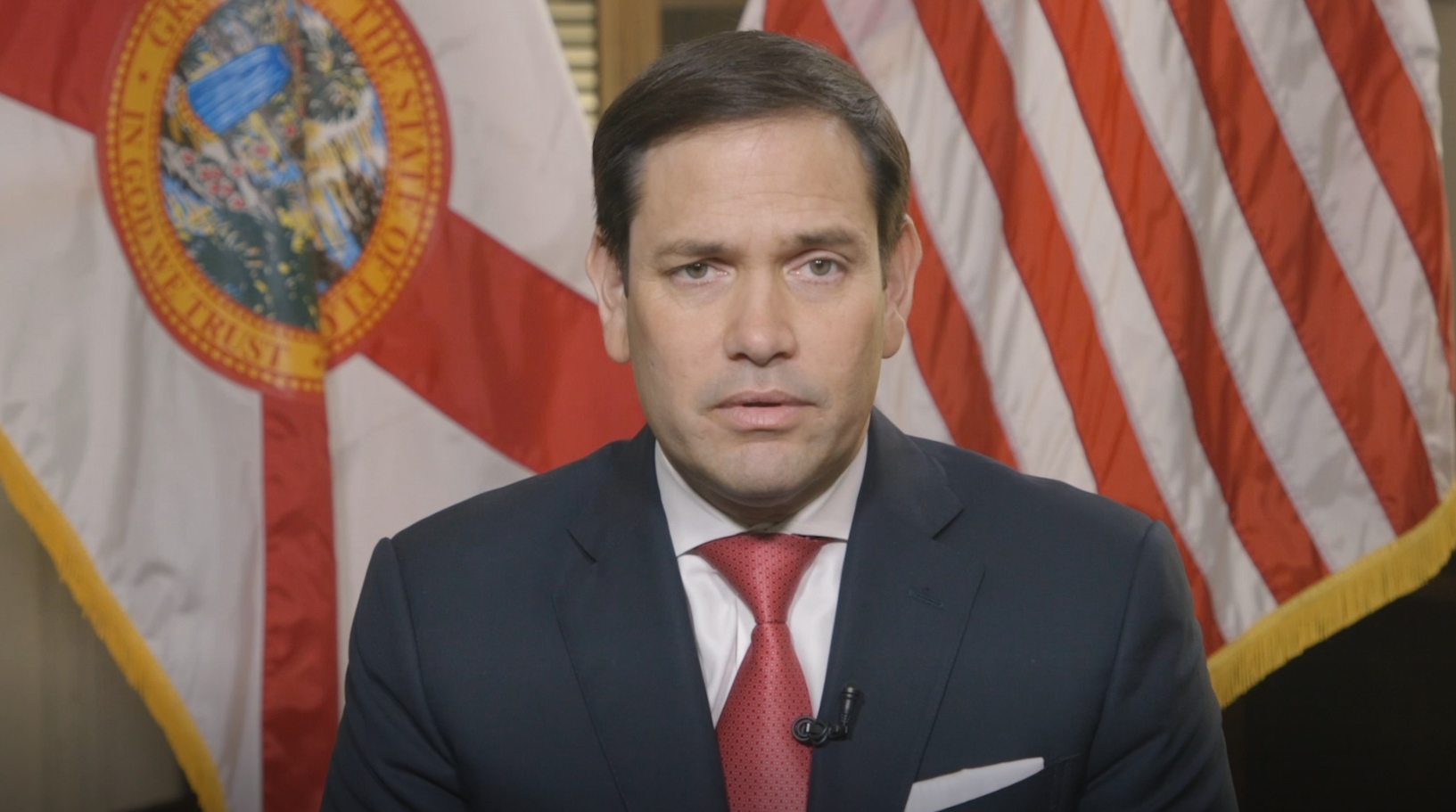 WASHINGTON – Florida Republican U.S. Senator Marco Rubio issued a statement Monday that condemned the Los Angeles Dodgers Major League Baseball franchise for a scheduled "Community Hero Award" to be given to the LA Chapter of The Sisters of Perpetual Indulgence drag group during Pride month in June.
The Florida Republican alleges that honoring the group "mock(s) the faith with the motto with "Go forth and sin some more!" Rubio sent a letter to Major League Baseball (MLB) Commissioner Rob Manfred stating that he is questioning whether the League is "inclusive and welcoming" to Christians.
Rubio cited the following:
"The 'sisters' are men who dress in lewd imitation of Roman Catholic nuns. The group's motto, 'go and sin some more,' is a perversion of Jesus's command to 'go, and sin no more.' The group's 'Easter' ceremony features children's programming followed by a drag show where adult performers dress in blasphemous imitation of Jesus and Mary. The group hosts pub crawls mocking the Stations of the Cross and even the Eucharist, the sacrament that unites more than one billion Catholics around the world."
"Do you believe that the Los Angeles Dodgers are being 'inclusive and welcoming to everyone' by giving an award to a group of gay and transgender drag performers that intentionally mocks and degrades Christians—and not only Christians, but nuns, who devote their lives to serving others?"
The New York City-based anti-LGBTQ+ Catholic League, headed by Bill Donohue who has a years-long lengthy record of anti-LGBTQ+ animus tweeted:
The Los Angeles Dodgers have besmirched their legacy of combating bigotry by partnering with LA Pride in awarding this year's Community Hero Award to an obscene anti-Catholic group, the Sisters of Perpetual Indulgence.https://t.co/LoR3TtwRAJ pic.twitter.com/n0VQ3NFXAT

— Catholic League (@CatholicLeague) May 16, 2023
In his letter to the MLB Commissioner, the Senator writes:
"On June 16, 2023, the Los Angeles Dodgers will host "LGBTQ+ Pride Night" at Dodgers Park. As part of the pre-game ceremony, the Dodgers will give its "Community Hero Award" to the Los Angeles chapter of the Sisters of Perpetual Indulgence, a self-described "order of queer and trans nuns" that has mocked and degraded Christians, and especially Catholics, since its founding on Easter Sunday in 1979.
The "sisters" are men who dress in lewd imitation of Roman Catholic nuns. The group's motto, "go and sin some more," is a perversion of Jesus's command to "go, and sin no more." The group's "Easter" ceremony features children's programming followed by a drag show where adult performers dress in blasphemous imitation of Jesus and Mary. The group hosts pub crawls mocking the Stations of the Cross and even the Eucharist, the sacrament that unites more than one billion Catholics around the world."
The Blade has reached out to the Dodgers for comment but as of time of publication the team hasn't responded. However in a tweet issued by the Dodgers Wednesday, on the globally recognized International Day Against Homophobia, Biphobia, and Transphobia, (IDAHOBIT), the baseball franchise backed away from honoring the drag group.
Tony Hoang, the Executive Director of Equality California, issued a statement on the Dodgers backtracking and caving-in to anti-LGBTQ+ groups and Rubio:
"At a moment in time when drag performers are under attack across the country — including in stage legislatures and in some cases needing armed escorts to protect them from far-right extremists — the Dodgers' actions are disappointing and let down thousands of LGBTQ+ fans that have supported them throughout the years.
"As longtime community leaders, The Sisters of Perpetual Indulgence have raised millions of dollars for causes including HIV/AIDS healthcare, affordable housing, violence prevention, and drug abuse prevention in addition to offering grants to direct-service organizations and small businesses that support underrepresented communities.
"The anti-LGBTQ+ extremists who advocated for the removal of the Sisters from Pride Night are the very same people who are trying to erase the rights of trans kids and their families, criminalize drag performance and roll back equality for LGBTQ+ people across the country — we cannot and will not let them win.
"We call on the Dodgers to reinstate The Sisters as an honoree for Pride Night and works towards strengthening their commitment to unity."
Out California State Senator Scott Wiener wrote on Twitter:
Really sad to see the Dodgers cave to pressure & kick drag queens out of a Pride celebration. The Sisters of Perpetual Indulgence do amazing, life-saving work in the community.

We expect more from our sports teams — even the Dodgers. https://t.co/TFsesI2C7F

— Senator Scott Wiener (@Scott_Wiener) May 17, 2023
Los Angeles County Supervisor Lindsey Horvath tweeted:
If they're not invited, I'm not going. Celebrating Pride is about inclusion. Do better. https://t.co/Pc3ZRgZf0Y

— Lindsey P. Horvath (@LindseyPHorvath) May 17, 2023
Assemblymember Rick Chavez Zbur (D-51) added his disappointment over the Dodgers decision on Twitter:
LGBTQ+ lives, families, love, & existence have long been characterized as offensive & controversial, but we do not give in to those calls. I urge the Dodgers to reverse this decision & ensure our home team reflects the true Los Angeles values of inclusion & acceptance. (2/2)

— Assemblymember Rick Chavez Zbur (@AsmRickZbur) May 17, 2023
"I feel angry and disappointed that the @dodgers have caved into the rising hate and anti-lgbtq rhetoric happening across our Country but driven by an extremist minority in power. Having Pride night while at the same time removing @sfsisters @ladragnuns from the evening is a blatant slap in the face to our community at a time when we need true allies and not performative ones. Los Angeles County has the largest LGBTQ+ community in California and likely the nation and we deserve better. I call on Dodgers to do the right thing. Step up, apologize and reverse course," City of West Hollywood Mayor Sepi Shyne told the Blade.
The California Legislative LGBTQ Caucus released the following statement in response to the Los Angeles Dodgers decision to rescind an invitation to honor the Sisters of Perpetual Indulgence with its Community Hero Award: pic.twitter.com/RSSq3ceQr2

— California Legislative LGBTQ Caucus (@calgbt) May 19, 2023
The City of West Hollywood issued a statement:
"As the City of West Hollywood gets ready to kick-off WeHo Pride on Harvey Milk Day, we're excitedly looking forward to the Los Angeles Sisters of Perpetual Indulgence participating in the WeHo Pride Parade during WeHo Pride Weekend on the first weekend of June.
Pride is deeply rooted in West Hollywood's history and culture. The City of West Hollywood has advocated for nearly four decades to support LGBTQ people. In our community's ongoing fight for equality, the Los Angeles Sisters of Perpetual Indulgence have marched in unity at every step.
To those who draw lines that divide groups within our LGBTQ community, the City of West Hollywood emphatically says: this is not acceptable. We call on the Los Angeles Dodgers to reconsider its decision not to honor the Los Angeles Sisters of Perpetual Indulgence as part of its Pride Night. Inclusion and acceptance are at the heart of Pride. Pride is for everyone.
We applaud the Sisters for their passionate dedication to the LGBTQ community, for tireless AIDS and HIV activism, for unequivocally crusading for the rights of all people, and for the love, laughter, and flair they inspire.
The City of West Hollywood looks forward to celebrating WeHo Pride with the Los Angeles Sisters of Perpetual Indulgence and with everyone who celebrates under the diverse and beautiful rainbow of Pride."
In response to the Dodgers Foundation rescinding their invitation to recognize the Sisters of Perpetual Indulgence at next month's Pride Night, Los Angeles LGBT Center CEO Joe Hollendoner issued the following statement:
"We are deeply disappointed that the Dodgers, an organizational partner that has made significant strides towards dismantling anti-LGBTQ+ bias in sports and long-standing supporter of our mission, has decided to revoke their invitation to honor the Sisters of Perpetual Indulgence at their upcoming Pride Night.
Buckling to pressure from out-of-state, right-wing fundamentalists, the Dodgers caved to a religious minority that is perpetuating a false narrative about LGBTQ+ people. They have been fed lies about the Sisters of Perpetual Indulgence, and have therefore contributed to the ongoing, anti-LGBTQ smear campaign happening in this country. In a year where over 400 pieces of anti-LGBTQ+ legislation are on the books—many of them targeting freedom of speech, expression, and the bodily autonomy of our community—the fight for LGBTQ+ rights is as critical as ever, and unfortunately the Dodgers chose to bow to the religious right rather than stand with our LGBTQ community.
We at the Center know that the religious right—a minority aligned with white supremacy and attacks on reproductive justice—does not speak for all people of faith, including the many people of faith within the LGBTQ+ community. We know that the Sisters of Perpetual Indulgence have reclaimed religious imagery, garb, and symbolism to advocate for LGBTQ+ equality; through their protests, they have exposed the hypocrisy of the churches that demonized gay people during the AIDS Crisis; challenged faith institutions to stand with queer and trans people; and raised valuable resources for our community as we were turned away from services elsewhere.
We call on the Dodgers to reconsider their decision, honor the Sisters, and bring the true spirit of Pride back to Dodgers Stadium. If the decision is not reversed, we strongly encourage the Dodgers to cancel Pride Night. Any organization that turns its back on LGBTQ+ people at this damning and dangerous inflection point in our nation's history should not be hoisting a rainbow flag or hosting a 'Pride Night.' We want the Dodgers ally ship to be consistent with our experience partnering with them over the past many years. The people of Los Angeles County have consistently and overwhelmingly shown up for LGBTQ+ equality. If one of our most beloved institutions—the Dodgers—refuses to stand by us at this moment, we are terrified of what will come next. Los Angeles is a leader—not a follower. We call on the Dodgers to set an example.
To our Sisters of Perpetual Indulgence, we say: Thank you. You will always have a place to be honored at the Los Angeles LGBT Center."