Will AB 5 quietly kill California's LGBTQ and independent press?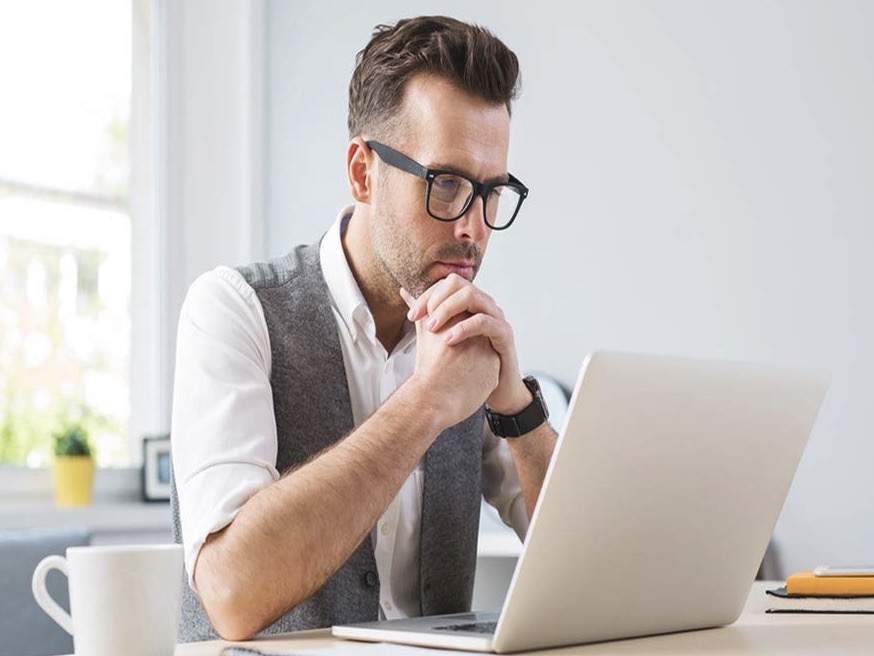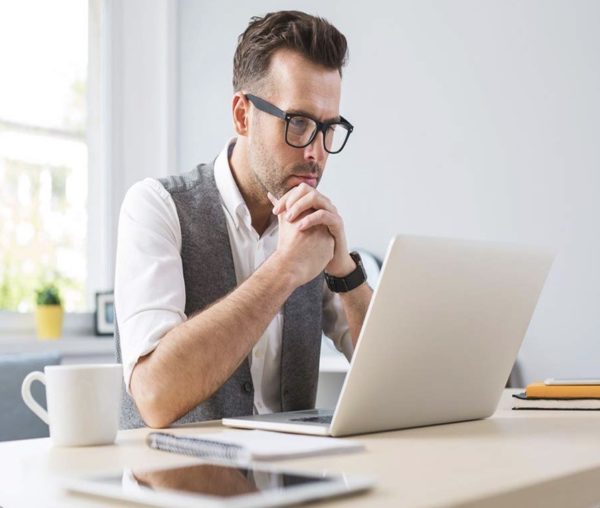 Last September, California Gov. Gavin Newsom signed AB 5 into law, a bill intent on reforming the state labor law to deal with the new gig economy. The law, which took effect, Jan. 1, forces businesses and companies to limit the amount of work performed by independent contractors or classify them as employees with a minimum wage and overtime pay, workers compensation, unemployment insurance, healthcare benefits, and the right to form a union.
The state's Legislative Counsel defined the reclassification: "a person providing labor or services for remuneration shall be considered an employee rather than an independent contractor unless the hiring entity demonstrates that the person is free from the control and direction of the hiring entity in connection with the performance of the work, the person performs work that is outside the usual course of the hiring entity's business, and the person is customarily engaged in an independently established trade, occupation, or business."
AB 5 exempts specified occupations such as "licensed insurance agents, certain licensed health care professionals, registered securities broker-dealers or investment advisers, direct sales salespersons, real estate licensees, commercial fishermen, workers providing licensed barber or cosmetology services, and others performing work under a contract for professional services, with another business entity, or pursuant to a subcontract in the construction industry."
Newsom called AB5 "landmark legislation" to combat worker misclassification. "The hollowing out of our middle class has been 40 years in the making, and the need to create lasting economic security for our workforce demands action," Newsom wrote in a signing statement.
"Today, we are disrupting the status quo and taking a bold step forward to rebuild our middle class and reshape the future of workers as we know it," said AB 5 author Assemblymember Lorena Gonzalez, Democrat from San Diego. "As one of the strongest economies in the world, California is now setting the global standard for worker protections for other states and countries to follow."
While AB 5 targeted such companies as Uber, Lyft, and meal delivery services like DoorDash and Postmates that rely heavily on independent contractors, it soon became clear that thousands of unconsidered professionals would be severely impacted — "some 2 million workers across industries far from the sharing economy and tech sectors, from truck drivers and general contractors to nail salons and strippers," writes CalMatters.
The California Trucking Association filed suit and received a temporary injunction while a federal court judge considers granting a permanent injunction. The association argued that more than 70,000 independent truckers would suffer irreparable harm by not being able to set their own schedules, among other detrimental impacts.
Not considered, however, was the fate of independent contractors such as freelance journalists, artists, dancers, musicians, photographers, as well as the myriad of freelancers temporarily hired by entertainment-related companies. AB 5 only allows freelancer writer to produce an arbitrary 35 submissions for each company each year.
On Jan. 6, US District Judge Philip Gutierrez in Los Angeles denied granting a temporary restraining order  requested by an attorney from the non-profit Pacific Legal Foundation, a libertarian public interest law firm, representing The American Society of Journalists & Authors and the National Press Photographers Association, saying the delay in filing for an injunction belied the argument in their Dec. 27 lawsuit that AB 5 created an emergency situation for freelancers, who rely on producing a volume of articles or photos to earn a living.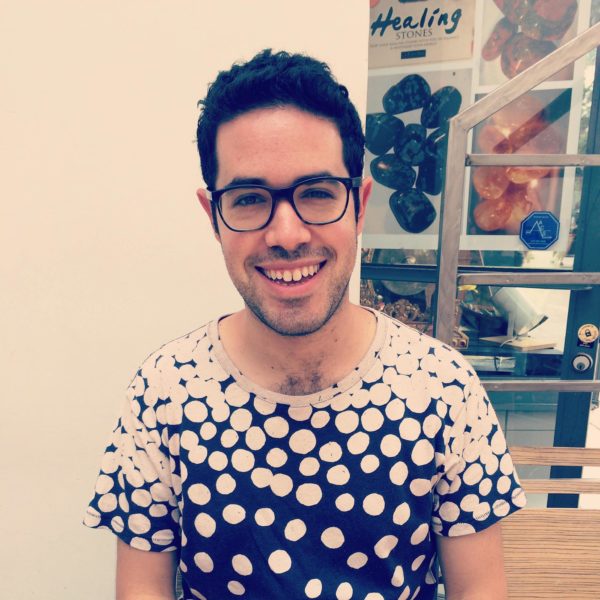 LA-based LGBTQ leader Steven Blum of California Freelance Writers United tells the Los Angeles Blade:
"The recent ruling denying a temporary exemption to freelance journalists and photographers is disheartening, to say the least. The people who stand to lose are those who are already the most vulnerable in the media world: people of color, women, LGBTQ+ writers, and those who work from home because of a disability.

We're already seeing the destructive effects of AB5 as giant media companies like Vox pull out of California. But smaller outlets are also cutting back: LAist is limiting freelance photographers, San Diego Tribune is scaling back on freelance submissions and local columnists are losing their jobs. I wonder how LGBTQ+ media, already in a perilous position, will be further impacted by this legislation. Out, the Advocate and many other minority publications rely on armies of freelancers to put together their publications. They all stand to be hobbled by this law. How many important stories will we end up losing?"
Media organizations are informing their stable of freelancer contributors that they will abide by the California law. Forbes.com, for instance, sent out this email:
"Good morning! As you may know, a new law goes into effect in California on January 1 (AB5) that will prevent individuals who write more than 35 articles per year for a news outlet from being classified as independent contractors. While the law is under scrutiny and may end up being successfully challenged at some point next year, after January 1, 2020, individual contributors who reside in California will not be able to post in excess of 35 articles annually on the Forbes platform. We can continue to have California corporations or LLCs whose business is freelance writing and contribute more than 35 articles annually and, of course, California-based individual contributors who write fewer than 35 articles per year on that platform."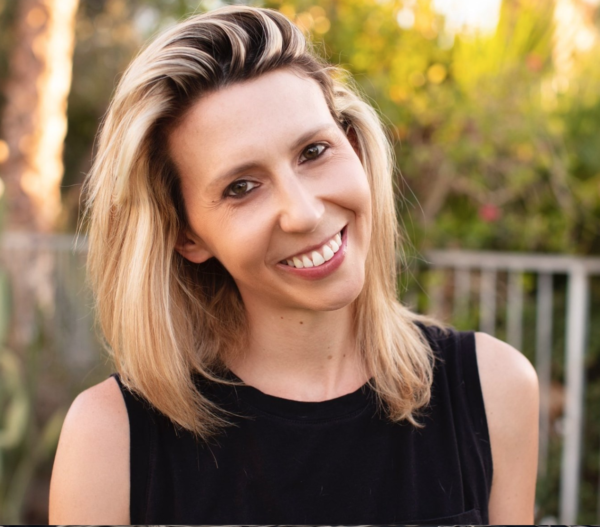 "We are not cutting off California freelancers who might write over 35 pieces a year, as other publications have done, instead we are helping them to get business licenses so they can continue working for us under the B2B [business-to-business] clause," says Marie Lyn ("Riese") Bernard, CEO and editor-in-chief of the queer-owned, women-owned autostraddle.com where "people are able to tell their own stories," That's why the outlet has "an enormous pool of freelancers, many of whom are based in California, because cities like L.A. and San Francisco are often the only places where LGBTQ people feel safe."
The Bay Area Reporter was hip to the side-effects of AB5 long before the bill was signed. "In our case, AB 5 would be a crippling blow, as the Bay Area Reporter relies on about 50 freelance reporters, critics, photographers, and delivery drivers," BAR wrote in a Sept. 4, 2019 editorial. "Small news and media outlets like ours simply cannot hire additional full-time or part-time employees — that's why we, and many other industries, rely on contract workers."
The Los Angeles Blade and other LGBTQ outlets became aware of the dire situation after Vox Media abruptly fired more than 200 California freelancers working with its digital sports media company, SB Nation. Though BAR and others have implored state lawmakers such as lesbian Senate President Pro Tem Toni Atkins and gay State Sen. Scott Wiener to intervene and provide an exemption to the newspaper industry as has already been granted to doctors and real estate agents, apparently Gonzalez won't budge.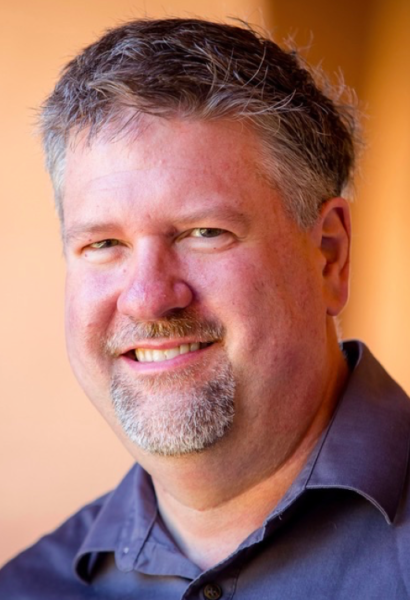 "We don't seek to overturn the entire law. We want the state to lift the submission cap and remove the ban on freelance videography. California cannot violate the First Amendment," San Diego-based freelancer Randy Dotinga, board member and former president of plaintiffs American Society of Journalists & Authors tells the Los Angeles Blade. "California Freelance Writers United is working on getting an exemption via legislation."
"AB5 also shuts the door on an entire generation of up-and-coming voices who could provide us with valuable insight. Many folks who are coming up in the industry will simply give up and move on to PR or copywriting. We'll have a less-informed public because of it. California Freelance Writers United started a few months ago as a Facebook group to challenge AB5," Blum notes.
Blum is concerned that the law is pitting journalist against journalist:
"It's been interesting to see who actually cares about our plight. Some journalists in positions of power have abandoned us, including the Pulitzer Prize-winning columnist Michael Hitzlick at the L.A. Times. He wrote on Twitter that he sees us as undercutting union jobs — as scabs, essentially. Never mind that we pay taxes and respect picket lines. Considering the volatility of the industry writ large, and the fact that so many journalists cycle through periods of freelancing, it seems shortsighted to make some kind of ethical distinction between those who work out of an office and those who work from home. We all want to inform, inspire and tell stories that matter.

One of the most noxious myths Lorena Gonzalez is pushing is that the media industry will suddenly hire writers because of this law. It seems like Gonzalez and the California Federation are being willfully naive about the economic realities of the media industry and their ability to take on new full-timers."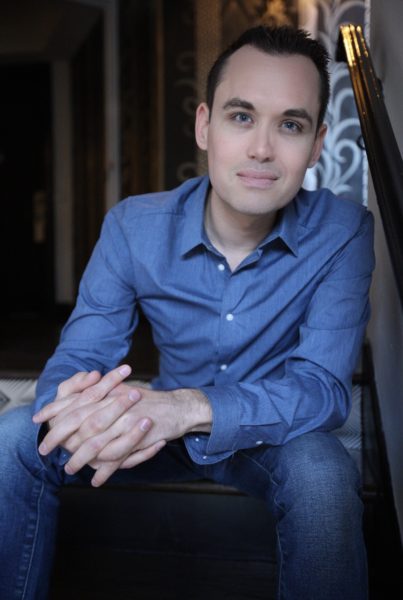 "This is not looking good at all. Assembly Bill 5 could permanently alter the journalism landscape in California, and not for the better," says freelancer writer Joseph Fenity, president of the LA chapter of the National Association of LGBTQ Journalists. "Where are some of these Hollywood-based freelance entertainment reporters going to be based out of? D.C.? Let me know how that works out."
"I think AB5 is a great law, but I don't think the people who wrote it had any awareness of how freelance writers operate," says Bernard. But "there's no feasible way to hire a full-time staff member to represent every identity we need represented." AB5 without an exemption for freelancers is "a danger to free speech and freedom of the press, particularly to independent press. There has to be a better way to regulate exploitation in media."
The American Society of Journalists & Authors and the National Press Photographers Association lawsuit argues not only that AB 5 violates the First Amendment by unconstitutionally restricting free speech but also violates the 14th Amendment, the Equal Protection Clause, by not treating journalists that same as those working in similar professions.  They are seeking a preliminary injunction, which will be  heard March 9. Randy Dotinga says he is also seeking amicus briefs from supporting organizations.
In the meantime, the clock is running for freelance contributors to outlets that previously provided a trusted source of income. And there is a move afoot to bring similar pro-labor bills to other states, as well as the U.S. House of Representatives. Known as The Protecting the Right to Organize Act — or the PRO Act — which passed the House labor committee on Sept. 25, The Intercept reports that the PRO Act "would represent the most comprehensive rewrite of U.S. labor law in decades. It would eliminate right-to-work laws, impose new penalties on employers who retaliate against union organizing, crack down on worker misclassification, and establish new rules so that employers cannot delay negotiating collective bargaining contracts."
But freelancers and the other possible 2 million people impacted in California alone do not have a lobbyist to bring the problems to the attention of lawmakers.
"This is a classic case of unintended consequences," Capitol Weekly reported freelancer and Discover contributing editor Linda Marsa, a member of the Association of Health Care Journalists, as saying. "The thrust of the bill is wonderfully progressive California, but what's really scary is that people don't know the implications."
And one of those unintended consequences is the potentially dire impact AB 5 will have on LGBTQ and other minority media which rely heavily on freelancer contributors.
Photo of man at laptop via Amazon/Nakamela Mouse Pads
License plate recognition cameras deployed in Melrose District
"If you commit a crime on Melrose we're gonna stop you, we're gonna catch you, and we're gonna prosecute you"
LOS ANGELES – After a series of recent violent 'smash & grab' crimes along with a rise in physical assaults and robberies, the City of Los Angeles is installing automated license plate recognition cameras in the Melrose business corridor and surrounding neighborhoods.
Speaking with reporters Tuesday, Los Angeles City Councilmember Paul Koretz announced that the city partnered with community organization Melrose Action and is implementing the installation of 12 cameras.
"It's just another step to send a message that if you commit a crime on Melrose we're gonna stop you, we're gonna catch you, and we're gonna prosecute you," Koretz said and added the cameras being installed will "provide a next level of surveillance."
Melrose Action raised more than $30,000 and Koretz contributed another $10,000 to get the program off the ground, according to a news release announcing the project.
Melrose Action co-founder Peter Nichols told the Los Angeles Times he has been disturbed by recent crimes in the area.
"We went through a homicide cycle. Then we then we went through an armed robbery cycle that lasted for several months," Nichols told the Times. "Now the latest is the smash-and-grabs."
License plate readers have come under fire over potential privacy issues as usage has grown among law enforcement agencies, the Times reported.
The Times also noted that the California state auditor said last year that the LAPD and three other law enforcement agencies had not provided sufficient privacy protections.
Koretz told KTLA that the images will be shared among local law enforcement agencies including the LAPD and the Los Angeles County Sheriff's Department.
********************
Gay celebs to help Project Angel Food deliver 2,000 Thanksgiving dinners
The Hollywood-based charity provided 1 million meals in 2020 to people with COVID, cancer, HIV/AIDS & more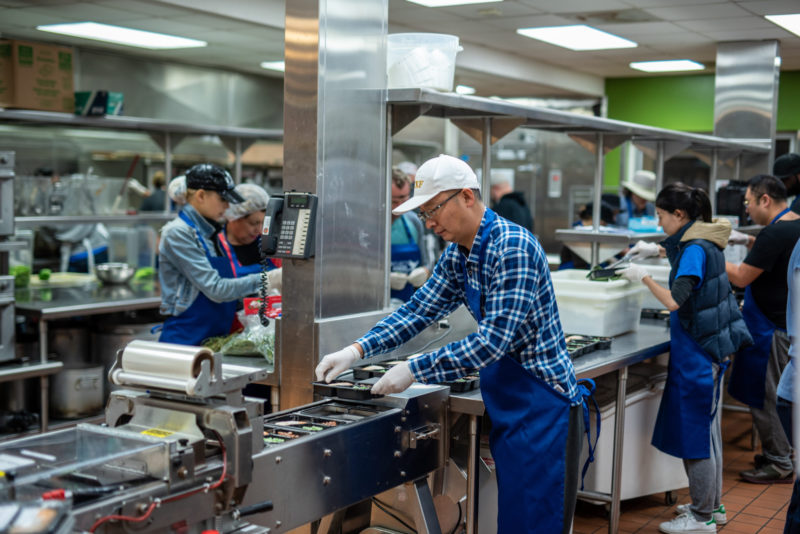 LOS ANGELES – Melissa Rivers and some of L.A.'s best known out gay celebrities will be pitching-in this Thanksgiving to help Project Angel Food provide a holiday meal to thousands of critically-ill clients and their caregivers.
The holiday helpers include KTLA-TV's Gayle Anderson, actors Megan Hilty, Juan Pablo Di Pace, Peter Porte as well as 2018 Los Angeles Blade Best of Gay L.A. Winner Chef Stuart O'Keeffe, among others.
In 2020, with the coronavirus raging, Project Angel Food delivered a record 3,000 traditional turkey dinners, and a total of one million meals last year.
Over the past 32 years, Project Angel Food has delivered more than 13 million meals to people with serious medical issues since its start in 1989. It was founded by Marianne Williamson, along with David Kessler, Ed Rada, Howard Rosenman and Freddie Weber; At first, it was an outreach program of the Los Angeles Center for Living,
"That was the height of the AIDS crisis, so everyone in Hollywood converged upon Project Angel Food to make it successful and to take care of our people who were dying," CEO Richard Ayoub told the Los Angeles Blade. "Bette Midler, Judith Light, Sheryl Lee Ralph. Elizabeth Taylor. Shirley MacLaine, Whoopi Goldberg, the list goes on and on and on." In recent years that list went on to include Halle Berry, Adam Lambert, Jesse Tyler Ferguson and even Prince Harry and Meghan Markle.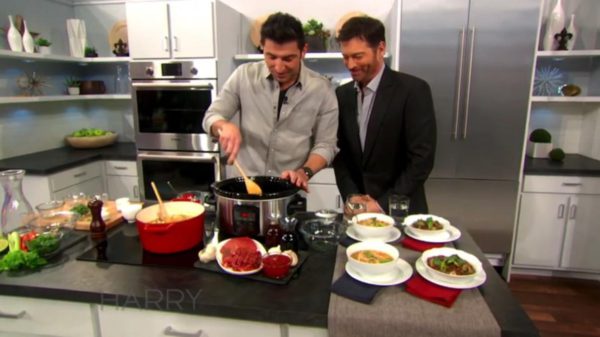 What's important to Project Angel Food's clients, however, isn't so much who's delivering as much as what they're bringing and why, Ayoub said.
"Today we have about 2,400 clients," he said, noting at least 500 of them are living with HIV as their main diagnosis. "These long-term survivors of AIDS and HIV, they're the ones we want to continue to honor and celebrate and take care of, so they're going to need us as long as it takes, and we're going to be there for them."
But then there is what Ayoub called "the second pandemic:" COVID-19. "The people with diabetes, heart disease, lung disease, people who are immune-suppressed, they are the most susceptible to get COVID. And if they get it, they're the most likely to die," he said. "So we want to make sure that they don't get out of their houses if they don't have to, and that they get all the right food that they need to keep them healthy."
And the same inflation problems plaguing all of us have hit the Vine Street nonprofit, too, Ayoub said.
"Our goal is to continue to feed the people we have, and by doing that, it is costing us more money today than it did last year," said Ayoub. "We just bought a brand new van, the very same kind of van we bought last year. But it costs $10,000 more because of supply chain problems. Food is 30% more. Fuel: We're paying $5 a gallon when you and I drive around town. Now, can you imagine doing that times 12? We have 12 vans that cover all 4,500 square miles of our county."
Ayoub noted that as many Americans get together this week for the traditional feast, politics may divide us, but there's one essential thing that brings everyone together: Food.
"It's one of the basic needs of any human being, and that is a nonpolitical issue," Ayoub told the Blade. "I think that's why we have Democrats and Republicans and independents supporting us and have always supported us, because you can't argue with someone who is sick and homebound and has the need for a meal that will nourish them and in some cases, help them heal."
Project Angel Food may have attracted some famous names to help out, said Ayoub, but right now the charity has some very immediate needs that everyday people can help them meet.
"Three things people can do. One, they can volunteer. We have a shortage of volunteers in our kitchen for the first time in our history," he said. "We need your help. Of course, we always accept donations, and angelfood.org/donate is a good place to go. And then third, spread our message. Get our message out there to your friends and family, and just make sure everyone's aware that there's no one else in L.A. County that does what we do at Project Angel Food." 

Click here to find out more about Project Angel Food, its mission and the Thanksgiving food drive.
'There's no place like home,' The Ariadne Getty Foundation Senior Housing
"This is probably the most important home I've ever had- My new home is my sanctuary. It is safety. It is my place of peace"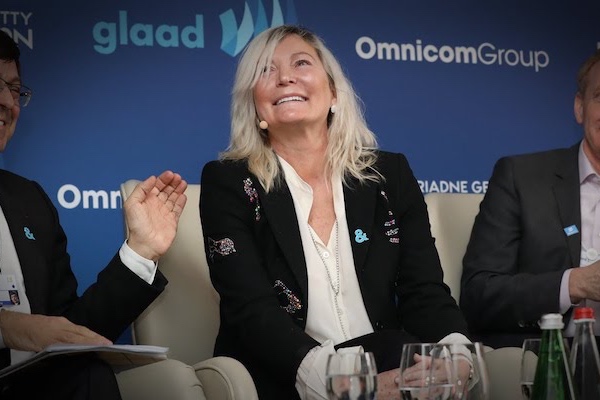 LOS ANGELES – The impact of a philanthropist's work on a community may often be felt although the public at large may not actually be informed on the character of that person sometimes mistaking the physical recognition such as naming rights on buildings as ego driven.
This simple truth is hardly applicable to the Ariadne Getty Foundation's founder and namesake, Ariadne Getty, as her work is not driven by ego, instead an unyielding devotion to community.
In Los Angeles the Getty family name can be found in public spaces that enhance the culture and education of Angelenos, the two most notable being the J. Paul Getty Museum at the Getty Center and the Getty Research Institute Library.
At LA's central library one of the largest exhibition spaces carries the family's name.
Ariadne Getty's significant philanthropic efforts however, are more focused on a marginalised community and aren't comprised of a grouping of public spaces adorned with plaques. This quiet unassuming mother of two instead prefers to direct efforts into funding organizations that directly benefit the LGBTQ+ community.
Her foundation has been underwriting the efforts of the Los Angeles LGBT Center and GLAAD. Getty joined the board of directors of the latter in 2016 and on Feb 1, 2018 at the World Economic Forum in Davos, Switzerland, Getty pledged $15 million to the organization, which focuses on media and increasing the visibility and acceptance of the LGBTQ community.
Getty is the mother of two twenty-something children who are members of the LGBTQ+ community and is the mother-in-law to a high profile Trans social media influencer who is married to one of her kids. While naturally focused on the younger set as a result, she also has deep compassion for LGBTQ+ seniors telling journalist Karen Ocamb in an interview this past January;
"I'm particularly excited about the seniors," Getty says. "My heart goes out to them so much because they've lost lots of their friends and they're lonely and the Center [LA-LGBT] provides such a hub of activity. And I love the fact that we're going to be joining the youth with the seniors, because the seniors will be able to educate the youth about really the history and the hardships of getting to where we are today, where we still have so far to go. But this is a far cry from being gay in the '40s or the '50s — let alone during the '80s with AIDS. I think people, as they get older, get afraid of new things like technology and I think that the youth can help the seniors with just staying up to date and feeling a part of that side. That's definitely the thing that makes me the happiest: they're in a Center where they're surrounded by people. There's no room for loneliness."
Getty had a dream. "My goal has always been that I'll be somebody that would give to community, to be a part of philanthropy on a larger scale," she told Ocamb. "It's been many years that I've known that — I can't shy away from the question completely — that I would inherit money. And the first thing that I did was set up the foundation and that's become my passion."
The Ariadne Getty Foundation Senior Housing is a result of Getty's focus. Located on the LA LGBT Center's Anita May Rosenstein Campus off Santa Monica Blvd. in Hollywood, the 70,000-square-foot building has 98 affordable housing units for seniors ages 62 and above. It also has a series of large common spaces and interconnected courtyards and areas for its residents tied to the larger Rosenstein campus. While the building bears the Getty name, the focus very much reflects the spirit of her ambition to offer a secure and communal safe space for LGBTQ+ seniors.
"The lack of affordable housing in this country is at an all-time high and presents even greater hardships for the LGBTQ community given the many biases which continue to exist. It's an even greater problem amongst LGBTQ seniors," Getty told journalist Greg Hernandez in a Blade interview conducted in March of 2020.
Getty's assertion that a lack of housing presents greater hardship for LGBTQ+ seniors has been backed by studies released by the Williams Institute on Sexual Orientation and Gender Identity Law and Public Policy at the UCLA School of Law and in a study that showed LGBTQ+ people are being left out of generational wealth for many reasons including family rejection, systematic barriers and a lack of financial education.
With almost half of LGBTQ+ adults saying they have been excluded by a family member or close friend as a result of their sexual orientation or gender identity, according to a study by the Pew Research Center, a lack of familial financial support is a common problem for many in the community.
It is that disconnect from family or death of a partner or spouse that leaves a substantial portion of LGBTQ+ seniors alone. Many of them at risk for homelessness which has reached epic crisis levels in Los Angeles.
An estimated 65,000 LGBTQ seniors live in Los Angeles—68 percent of whom live alone. Many struggle to afford housing and other necessities. They are four times less likely than their heterosexual counterparts to have children and grandchildren to support them and twice as likely to live alone.
These factors were reflected in the high demand during the application process to become a potential resident of the Getty Foundation/LA Center Senior Housing two years ago.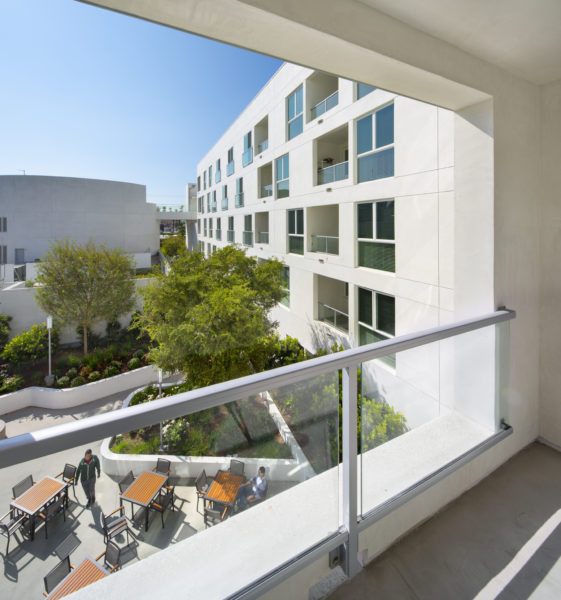 On Tuesday the formal dedication in a press-only event culminated the years-long process that opened the Senior Housing, celebrating the latest resource for the community. The process though had also been very much affected by the coronavirus pandemic. Prior to the Tuesday event, the in-house communications team at the LA LGBT Center interviewed Getty.
The Ariadne Getty Foundation Senior Center is the "cherry on the top" which completes the Center's dream of building an intergenerational campus—congratulations! How do you feel knowing that the Senior Center is finally open, particularly when we experienced delays due to the pandemic?
"I'm feeling a big sigh of relief knowing there are more LGBTQ seniors who finally have the housing and care they need and deserve. For decades, LGBTQ seniors have been on the frontlines advocating for equality. Without the progress they achieved and their personal sacrifices, the LGBTQ community would not have the same rights it does today. Covid-19 has been incredibly challenging, but even before the pandemic, LGBTQ seniors faced disproportionate rates of homelessness," Getty answered.
"Unfortunately, the pandemic deepened disparities, making the The Los Angeles LGBT Center's The Ariadne Getty Foundation Senior Center an urgent need not only for the Los Angeles community, but as an example and inspiration for communities nationwide. It's only right that we meet this urgent need and repay their decades of hardships with the services LGBTQ seniors need to live and age with dignity and respect. The Senior Center is another step towards achieving that goal and ensuring that the most vulnerable seniors receive the care they deserve."
In an email to the Blade, Getty's children Nats and August Getty expressed their admiration and support for their mother's charitable work as now physically evident with the completion of the Senior Housing.
"We couldn't be prouder to have a mom who cares so deeply for the LGBTQ community. Since we came out as queer, our mom and her foundation, The Ariadne Getty Foundation's commitment to LGBTQ equality has only deepened – and the new Los Angeles LGBT Senior Center's Ariadne Getty Foundation Senior Housing is a standing tribute to that commitment. Because of her advocacy and philanthropy, she has helped create a home where LGBTQ seniors can live and age with dignity and respect.
As out-queer, young adults, our ability to be our authentic selves comes on the back of the tireless advocacy of LGBTQ elders. It is only right that these seniors receive the care and support they deserve. We are thankful our mom has helped make that a reality."
In addition to Getty's foundation, the Senior Housing received support from investors and government agencies, including the City of Los Angeles; Los Angeles County; City of West Hollywood; State of California; California Community Reinvestment Corporation; Federal Home Loan Bank of California; and Wells Fargo Bank.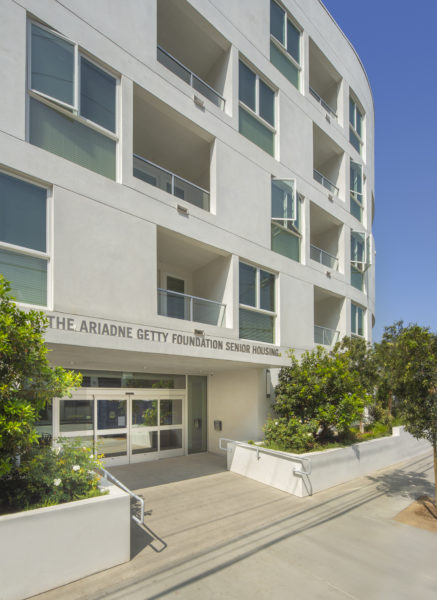 Also partnering was property management company Thomas Safran & Associates. In a phone interview Tuesday, the company's President Jordan Pynes told the Blade that community was the primary focus that was incorporated into every aspect of the design. From the physical layout to the interconnectivity with the center's main campus, every element was purpose driven to make sure that residents had the ability to mingle and build that sense of community.
Joining in the interview call, Kevin Napoli, co-founder of the LENA Group, Inc. told the Blade that all the elements of the design were based on the larger campus, but stressed that the focus was on the interconnected courtyards and common spaces. The effect to engender interactions between all members of the center's community and the seniors.
Senior Housing residents will have access to the full range of wraparound services and support provided by the Center, including case management; home-delivered meals; in-home care and benefits assistance; connection to health and mental health care; HIV support and wellness; counseling and support groups; and more than 100 monthly activities and events provided for free or at low-cost.
"We are immensely proud to finally open the doors of The Ariadne Getty Foundation Senior Housing following months of construction interruptions caused by the COVID-19 pandemic—but the wait was worth it," said LA LGBT Center CEO Lorri L. Jean. "Just in time for Thanksgiving and the upcoming holidays, our residents can celebrate with each other in a safe, warm environment where they are able to live freely and fearlessly as their authentic selves. We have many reasons to be grateful this year, and are particularly thankful for Ariadne Getty, her foundation, and our affordable housing developer partner Thomas Safran & Associates, who stepped up to work with us to improve the lives of many low-income seniors!"
"This is probably the most important home I've ever had," said new resident Lisa Chilton. "For 10 years, whether it was renting a room or sleeping on various sofas, I had been in many other people's space, trying to stay small, and following their schedules. My new home is my sanctuary. It is safety. It is my place of peace."