Foreign policy gets renewed focus in Democratic debate
Candidates spar on Iraq war, but repudiate Trump's approach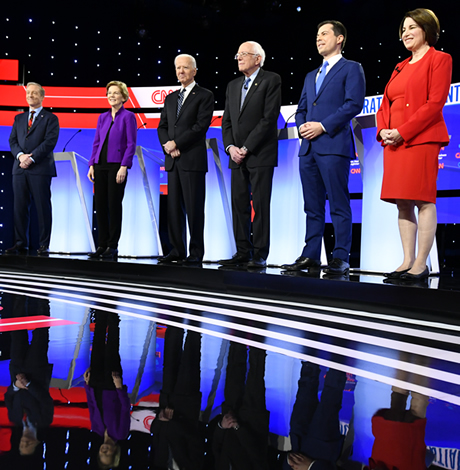 In the aftermath of President Trump's controversial order to kill Iranian general Qasem Soleimani, foreign policy got a renewed focus Tuesday night in the Democratic presidential primary debate — the last before the Iowa caucuses on Feb. 3. Out of the gate at the start with a question from moderator Wolf Blitzer on why they'd be the best commander-in-chief, candidates were critical not only of Trump, but also their fellow Democrats. Drawing a contrast between himself and Joseph Biden, Bernie Sanders said he voted "no" on going into conflict in Iraq in 2002 and said "it would lead to unprecedented levels of chaos in the region," which was not the vote Biden has taken. "I understood right away, in terms of the war in Iraq, the difference here is that the war in Iraq turned out to be the worst foreign policy blunder in the modern history of this country," Sanders said. "As Joe well knows, we lost 4,500 brave troops. Hundreds of thousands of Iraqis died. We have spent trillions of dollars on that endless war, money which should go into health care and education and infrastructure in this country." Following the death of Soleimani, Sanders warned Trump may be leading the United States into a war "even worse than the war in Iraq." Biden admitted his vote to authorize the Iraq war was a "mistake," but pointed out former President Obama chose him to be his running mate in the 2008 election and "turned to me and asked me to end that war." "We should not send anyone anywhere unless the overwhelming vital interests of the United States are at stake," Biden said. "They were not at stake there. They were not at stake in Iraq. And it was a mistaken vote." But when the issue of the Afghanistan war, Blitzer pointed out Sanders had voted for the use of military force. Sanders replied there was a "little bit of a difference" because with the Iraq war the Bush administration was lying about the pretext for war, but that wasn't the case for Afghanistan. Biden pointed out he had opposed during the Obama administration the idea of a surge in Afghanistan. When the issue came to whether candidates would remove U.S. troops in the Middle East, Amy Klobuchar had an itemized reaction to each of the moves undertaken in the Trump administration. "I would leave some troops there, but not in the level that Donald Trump is taking us right now," Klobuchar said. "Afghanistan, I have long wanted to bring our troops home. I would do that. Some would remain for counterterrorism and training. In Syria, I would not have removed the 150 troops from the border with Turkey. I think that was a mistake. I think it made our allies and many others much more vulnerable to ISIS. And then when it comes to Iraq, right now, I would leave our troops there, despite the mess that has been created by Donald Trump." South Bend Mayor Pete Buttigieg, an Afghanistan war veteran, took the opportunity to criticize Trump for sending more troops to the Middle East when he campaigned on a promise of stopping endless war. "And whenever I see that happen, I think about the day we shipped out and the time that was set aside for saying goodbye to family members," Buttigieg said. "I remember walking with a friend of mine, another lieutenant I trained with, as we walked away, and his one-and-a-half-year-old boy was toddling after him, not understanding why his father wasn't turning back to scoop him up. And it took all the strength he had not to turn around and look at his boy one more time." Things got interesting when the issue of meeting with foreign dictators without preconditions came up. In contrast Trump, who met with Kim Jung Un without preconditions, Biden said he wouldn't meet with the North Korean leader, marking a departure with Obama, who once said he'd meet with the leader without preconditions. "Absent preconditions, I would not meet with the, quote, 'Supreme Leader,' who said Joe Biden is a rabid dog, he should be beaten to death with a stick," Biden said. Much of the debate, especially on the issue of health care, was a rehash of previous debates in which candidates sparred over the differences in their plan. Moderates like Biden and Klobuchar said Medicare for All was unrealistic, but socialists like Warren and Sanders said the plans other proposed didn't do enough to reduce costs. On the issue of health care, Tom Steyer aptly described the situation when he said, "We've had this conversation on this stage so many times." "Everybody on this stage believes that affordable health care is a right for every single American," Steyer said. "Everybody on this stage knows that Americans are paying twice as much for health care as any other advanced country in the world. And it makes no sense and the government has to step in." LGBTQ issues were barely brought up in the debate. Biden mentioned gay people in passing when he said he wanted to assemble "all elements of the party, African-American, brown, black, women, men, gay, straight," and Warren lamented at the end of the debate no attention was paid to the risk of violence to "trans women, particularly trans women of color." Kasey Suffredini, CEO and national campaign director for Freedom for All Americans, criticized the lack of attention paid on stage in Des Moines to the need for LGBTQ non-discrimination protections. "At tonight's Democratic debate, moderators and candidates once again failed to discuss the importance of passing nondiscrimination protections for the millions of LGBTQ Americans who will vote in this year's presidential election," Suffredini said. "With a looming Supreme Court decision that could decide whether employers have a right to discriminate against LGBTQ people and fire them simply for being who they are, all candidates — regardless of party — must proactively champion the need for non-discrimination protections."
Anti-LGBTQ religious extremist celebrates death at Wilton Manors Pride
Mehta points out this type of rhetoric is quite likely to inspire violence against the LGBTQ community by one of Shelley's followers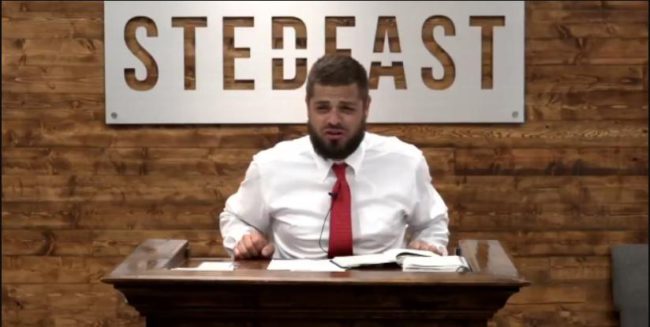 HURST, Tx. – The pastor of a fundamentalist Baptist Church in this suburban Fort Worth, Texas city took to his pulpit to celebrate the death of an attendee at the Wilton Manors, Florida Pride parade this past weekend.
Pastor Jonathan Shelley, whose church is affiliated with infamous "death to gays" Pastor Steven Anderson in Phoenix, Arizona is quoted by Patheos writer and progressive blogger Hemant Mehta saying; […]"I hope they all die! I would love it if every fag would die right now." […]
Mehta, who runs the heavily trafficked The Friendly Atheist, also noted that Shelley told his congregants; "And, you know, it's great when trucks accidentally go through those, you know, parades. I think only one person died. So hopefully we can hope for more in the future."
Mehta noted that the video of Shelley's hate-filled remarks on this and other anti-LGBTQ vitriol is still accessible on Shelley's YouTube Channel. He also points out this type of rhetoric is quite likely to inspire violence against the LGBTQ community by one of Shelley's followers.
The Blade has reached out to YouTube Tuesday for comment but has yet to receive a response.
Editor's note; The language used in the video in the embedded tweet below is uncensored hate speech:
I wrote more about this here: https://t.co/LpUdcXtAoa

That church's videos are still up on YouTube despite the blatant celebrations of violence against LGBTQ people.

— Hemant Mehta (@hemantmehta) June 21, 2021
In a related update from the Daily Beast, Fred Johnson Jr., who was named by Wilton Manors police as the driver of the vehicle that veered out of control killing one person and injuring two others at Saturday's Stonewall Pride Parade has offered his "sincere regrets to all those who were impacted by this tragic event."
Fred Johnson Jr., who has been named by police as the driver of the vehicle that killed one person and injuring two others at Saturday's Pride Parade in Florida, has offered his "sincere regrets to all those who were impacted by this tragic event" https://t.co/w48UXwhse7

— The Daily Beast (@thedailybeast) June 21, 2021
California's LGBTQ Pride week 2021, Capitol Lighting
The building will be illuminated for the week, marking just the second time in California's history that Pride colors have donned the dome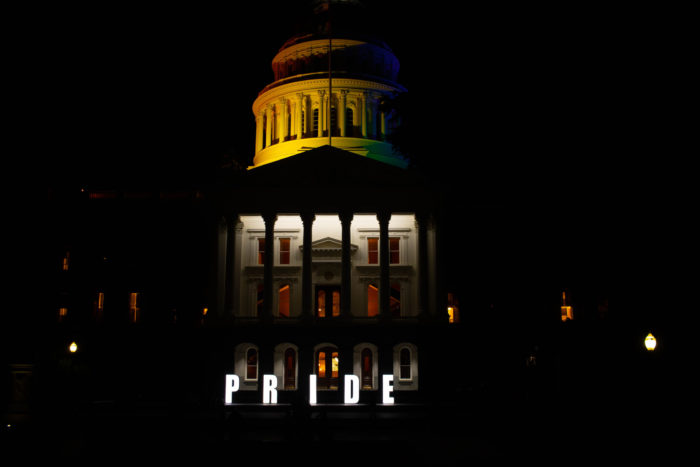 SACRAMENTO — The California Legislative LGBTQ Caucus and partner organizations held a press event and lighting ceremony, Monday, June 21, for the illumination of the California State Capitol Dome in rainbow colors to kick off a weeklong recognition of Pride Month.
The building will remain illuminated for the entire week, marking just the second time in California's history that Pride colors have donned the dome. The first lighting occurred after the U.S. Supreme Court legalized marriage equality.
The ceremony is part of a citywide initiative to put light installations at additional Sacramento landmarks, including City Hall, Sutter's Fort, and the Museum of Science and Curiosity. The lighting initiative is the brainchild of the Sacramento LGBT Community Center and the first of its kind for the region.
Speakers and participants included Assemblymember Evan Low, Chair of the CA Legislative LGBTQ Caucus, Senator Scott Wiener, former Chair of the CA Legislative LGBTQ Caucus, Senator Susan Talamantes Eggman, Vice Chair of the CA Legislative LGBTQ Caucus, California's Senate President pro Tempore Toni G. Atkins, Senator John Laird, Alexis Sanchez, Director of Advocacy for the Sacramento LGBT Community Center, Tony Hoang, Executive Director-designate for Equality California, Tami Martin, External Affairs Director for the Capitol LGBTQ Association and Legislative LGBTQ Caucus members and community stakeholders.

Editor's note: The Los Angeles Blade thanks the efforts of the event's photographer, Nune Garipian, who is responsible for covering the event on behalf of the Blade. All photographs are [Copyright Garipian 2021] and are used by permission.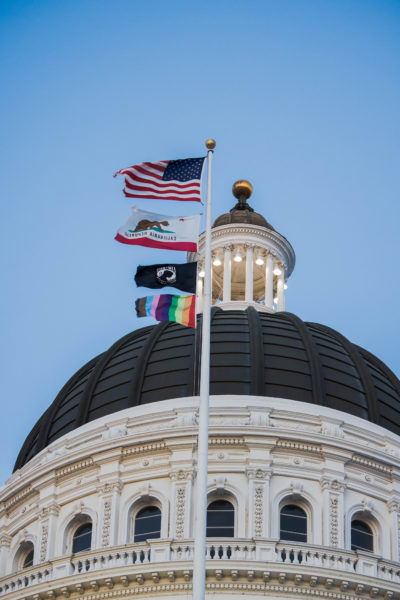 FUVADIS y Red Somos en Colombia apoyarán en el prerregistro virtual del ETPV a migrantes trans y LGBTQ
Grupos trabajan en Bogotá y Barranquilla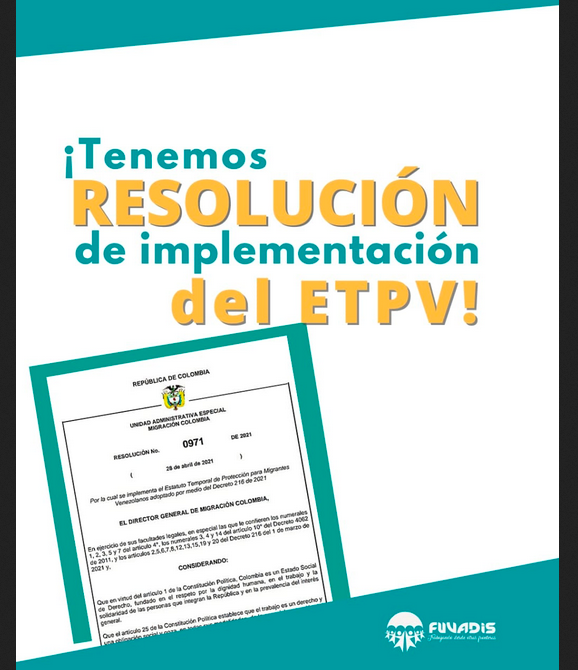 OrgulloLGBT.co es el medio socio del Los Angeles Blade en Colombia. Este anuncio salió en su portal el 18 de junio.
BOGOTÁ — En conjunto a la corporación Red Somos, en Bogotá, la fundación FUVADIS en Barranquilla abrió un registro virtual mediante el cual las personas venezolanas con experiencia de vida trans podrán inscribirse desde cualquier parte de Colombia, para recibir asistencia con el acceso efectivo al Estatuto Temporal de Protección con su nombre y género que se identifiquen, de acuerdo con el título V, artículo 36 de la resolución 0971 del ETPV.
Ambas organizaciones brindarán a esta población el registro asistido del RUMV, acompañamiento jurídico en la constitución de una escritura pública donde manifieste su deseo a tener el nombre y género con el que se identifica y orientación a sus rutas de atención.
Así lo explica Luis Meneses, presidente y representante legal de Fuvadis, quien colocó a disposición el link con el formulario donde las personas interesadas desde cualquier parte del país podrán dejar sus datos para acceder a este proceso de forma gratuita.
https://docs.google.com/forms/d/1GC5NClnjMMNqVaj8fFnJ2McadE_IPtGjZ1sF-dCsZso/edit
Asimismo, la corporación Red Somos ya ha venido adelantando este proceso de acompañamiento para el prerregistro virtual desde el pasado mes de mayo, con el que han asesorado a más de 300 personas en las ciudades de Bogotá y Soacha, afirmó el director ejecutivo de la organización, José Guillén.
Las personas LGBTI que deseen ser apoyadas en la capital colombiana pueden agendarse a través del ciber educador (+57) 3004105915.
Población migrante general
Por otra parte, FUVADIS estará brindando atención y orientación a población general en la fase 1 del Registro Único de Migrantes Venezolanos (RUMV), específicamente en el proceso del prerregistro virtual asistido a partir de julio
El propósito es poder asistir a la ciudadanía venezolana que viva en Barranquilla y su área metropolitana, que aún no haya podido realizar o completar este primer paso para avanzar hacia la solicitud de su Permiso por Protección Temporal que otorgará el gobierno colombiano con vigencia de 10 años.
Luis Meneses destacó que esperan brindar asistencia y orientación a una gran cantidad de migrantes, a través de un equipo voluntario especializado.
Las jornadas para el prerregistro asistido estarán apoyadas por organizaciones de cooperación internacional como la Agencia de las Naciones Unidas para los Refugiados (ACNUR) la Fundación Panamericana para el Desarrollo (FUPAD), el Fondo de las Naciones Unidas para la Infancia (UNICEF), y la Gerencia de Fronteras de la Presidencia de la República de Colombia.
Se habilitarán líneas de atención telefónica y la página web de la fundación para que las personas puedan agendar su cita, cuidando así los aforos permitidos y guardando las medidas de bioseguridad.
Sobre FUVADIS
La fundación de atención inclusiva, social y humana, FUVADIS, es una de las cuatro organizaciones de la sociedad civil en Barranquilla que trabaja para población proveniente de Venezuela. Es una organización sin ánimo de lucro, con carácter social y de promoción de los derechos humanos que nace el 15 de agosto de 2018 e inicia su proceso de constitución legal en Colombia, teniendo su personería jurídica ante la Cámara de Comercio de Barranquilla el 1 de noviembre del 2019.
FUVADIS contribuye a la atención integral de la población refugiada y migrante venezolana, colombiana retornada, con énfasis en la población LGBTI, personas diagnosticadas con VIH, niños, niñas y adolescentes, gestantes y lactantes, hombres y mujeres que ejercen el trabajo sexual por supervivencia; a través de la ruta de atención establecida bajo la normativa del gobierno colombiano, así mismo acompañamiento psicosocial, participación en jornadas de salud, articulación a rutas de atención, entre otras.
Sus líneas de contacto en Barranquilla son 3006605350 y 035-3323062. Y sus redes sociales @fuvadisddhh en Twitter, @fuvadisinternacional en Facebook, Instagram y YouTube.
Vía PRENSA FUVADIS