January 15, 2020 at 2:40 pm PST | by Brody Levesque
Pride Media names veteran female LGBTQ editor Diane Anderson-Minshall as CEO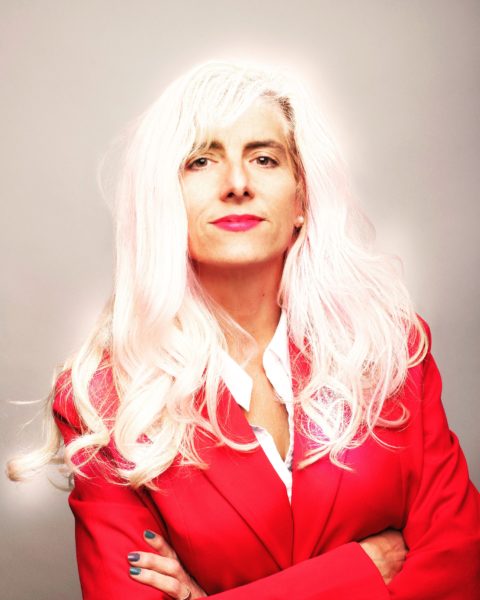 (UPDATED) In a surprise move Wednesday, Pride Media named veteran journalist and editor Diane Anderson-Minshall as its new chief executive officer. Anderson-Minshall, who is the first woman to ever hold that position, has been editorial director of Pride Media magazine properties, The Advocate, Chill, and Plus, the blog TinyLivingChic.com, and website HIVPlusMag.com in her capacity as CEO/founder of Retrograde Communications.
Pride Media has experienced dramatic turmoil over the past year, culminating in the December resignation of Anderson-Minshall's predecessor Orlando Reece and the abrupt departures of Out Magazine's Editor-In-Chief Phillip Picardi, Advocate Editor-In-Chief Zack Stafford, which was followed by the New Year's Eve resignation of Out Magazine's Deputy Editor (Digital) Nico Lang.
Last April, the company's CEO at the time, Nathan Coyle, who was replaced by Reece, resigned after a rocky tenure, the Los Angeles Blade reported. Coyle jumped ship to go to the Ford Modeling Agency, according to The Hollywood Reporter– which found out "prior to (Coyle) informing his staff at Pride Media," The Advocate reported.
Anderson-Minshall's elevation to CEO places the company in the hands of a person with 30 years of LGBTQ media experience who is very familiar with print publications and online content.
"The Advocate was the first LGBTQ magazine I ever read, back in the late 1980s. I literally left mainstream media within weeks of discovering it, knowing the stories that I wanted to tell," Anderson-Minshall told The Advocate. "Now, decades after I first penned one of my earliest freelance articles for The Advocate, our brands — Out, The Advocate, Pride, Plus— are still among the only national LGBTQ brands with the power to tell the full truth about our lives. These titles, and this company, are more important now in 2020, than ever. I look forward to taking our mandate for storytelling to new people and new platforms while remembering the readers and followers who have gotten us here," she added.
"Naming Diane Anderson-Minshall as Pride Media CEO is a bold, refreshing and groundbreaking move — a longtime coming since the history made in 1996 by Judy Wieder, The Advocate's former editor-in-chief," says Los Angeles Blade News Editor Karen Ocamb, another longtime journalist in the LGBTQ press. "Diane is highly regarded, grasps the importance of freelancers, can be both kickass and kind, and actually gets excited by finding and telling new LGBTQ and HIV/AIDS stories. She certainly has a tough road ahead dealing with the mess Pride Media seems stuck in. But surely, Diane's friends, fans of The Advocate and Out and supporters of LGBTQ media hope for her success."
(*UPDATE: Please note: IT whiz Megan Smith was appointed CEO of PlanetOut in 1998, overseeing the merger with Gay.com in 2000 to become PlanetOut Partners, Inc. She left to join Google in 2003, two years before PlanetOut Partners acquired LPI, then publishers of The Advocate, Out and HIV Plus magazines. – Karen Ocamb)
The LA-based Anderson-Minshall and her spouse of 28 years, transgender journalist Jacob Anderson-Minshall, are authors of a popular lesbian mystery series (Blind Eye detective agency trilogy) and a memoir, Queerly Beloved: A Love Story Across Genders, which documents their transition from lesbian couple to husband and wife after Jacob came out as a transgender man.
Photo of Diane Anderson-Minshall by Luke Fontana.