Pride Media names veteran female LGBTQ editor Diane Anderson-Minshall as CEO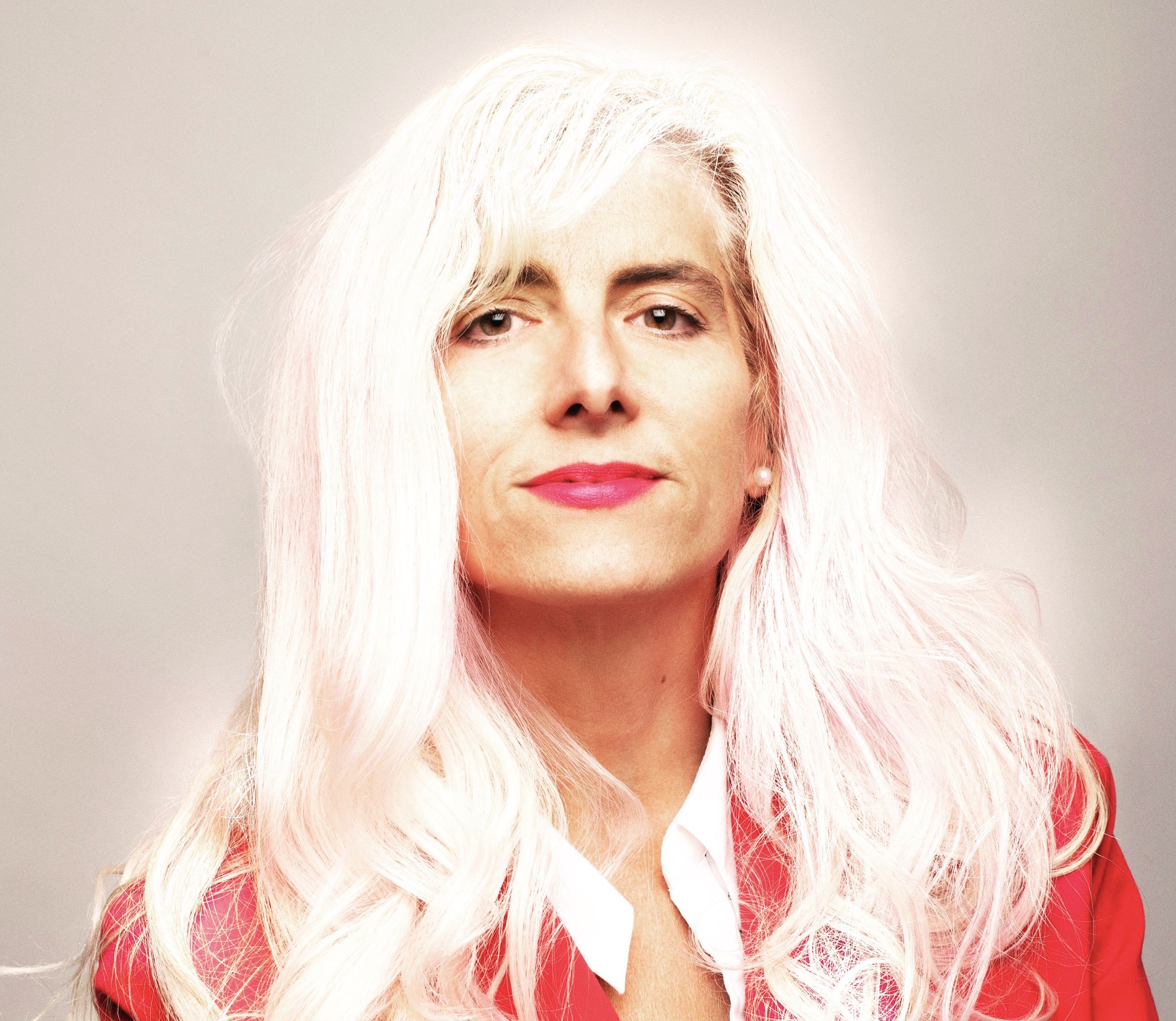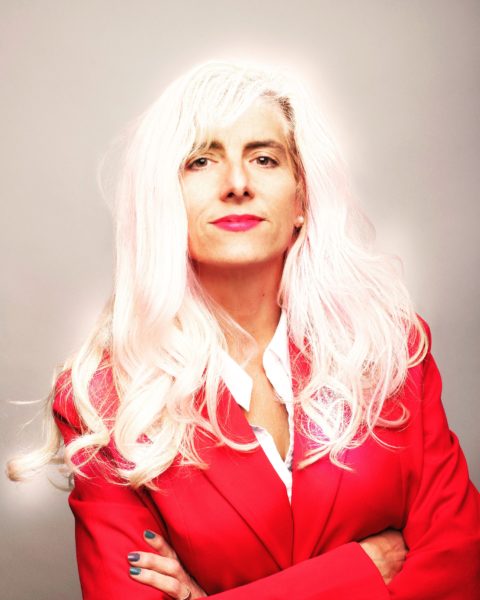 (UPDATED) In a surprise move Wednesday, Pride Media named veteran journalist and editor Diane Anderson-Minshall as its new chief executive officer. Anderson-Minshall, who is the first woman to ever hold that position, has been editorial director of Pride Media magazine properties, The Advocate, Chill, and Plus, the blog TinyLivingChic.com, and website HIVPlusMag.com in her capacity as CEO/founder of Retrograde Communications.
Pride Media has experienced dramatic turmoil over the past year, culminating in the December resignation of Anderson-Minshall's predecessor Orlando Reece and the abrupt departures of Out Magazine's Editor-In-Chief Phillip Picardi, Advocate Editor-In-Chief Zack Stafford, which was followed by the New Year's Eve resignation of Out Magazine's Deputy Editor (Digital) Nico Lang.
Last April, the company's CEO at the time, Nathan Coyle, who was replaced by Reece, resigned after a rocky tenure, the Los Angeles Blade reported. Coyle jumped ship to go to the Ford Modeling Agency, according to The Hollywood Reporter– which found out "prior to (Coyle) informing his staff at Pride Media," The Advocate reported.
Anderson-Minshall's elevation to CEO places the company in the hands of a person with 30 years of LGBTQ media experience who is very familiar with print publications and online content.
"The Advocate was the first LGBTQ magazine I ever read, back in the late 1980s. I literally left mainstream media within weeks of discovering it, knowing the stories that I wanted to tell," Anderson-Minshall told The Advocate. "Now, decades after I first penned one of my earliest freelance articles for The Advocate, our brands — Out, The Advocate, Pride, Plus— are still among the only national LGBTQ brands with the power to tell the full truth about our lives. These titles, and this company, are more important now in 2020, than ever. I look forward to taking our mandate for storytelling to new people and new platforms while remembering the readers and followers who have gotten us here," she added.
"Naming Diane Anderson-Minshall as Pride Media CEO is a bold, refreshing and groundbreaking move — a longtime coming since the history made in 1996 by Judy Wieder, The Advocate's former editor-in-chief," says Los Angeles Blade News Editor Karen Ocamb, another longtime journalist in the LGBTQ press. "Diane is highly regarded, grasps the importance of freelancers, can be both kickass and kind, and actually gets excited by finding and telling new LGBTQ and HIV/AIDS stories. She certainly has a tough road ahead dealing with the mess Pride Media seems stuck in. But surely, Diane's friends, fans of The Advocate and Out and supporters of LGBTQ media hope for her success."
(*UPDATE: Please note: IT whiz Megan Smith was appointed CEO of PlanetOut in 1998, overseeing the merger with Gay.com in 2000 to become PlanetOut Partners, Inc. She left to join Google in 2003, two years before PlanetOut Partners acquired LPI, then publishers of The Advocate, Out and HIV Plus magazines. – Karen Ocamb)
The LA-based Anderson-Minshall and her spouse of 28 years, transgender journalist Jacob Anderson-Minshall, are authors of a popular lesbian mystery series (Blind Eye detective agency trilogy) and a memoir, Queerly Beloved: A Love Story Across Genders, which documents their transition from lesbian couple to husband and wife after Jacob came out as a transgender man.
Photo of Diane Anderson-Minshall by Luke Fontana.
21 years in prison for gunman who shot gay dogwalker
"You shot me and left me to die, and both of our lives have changed forever. […] but I do forgive you and everyone involved with the attack"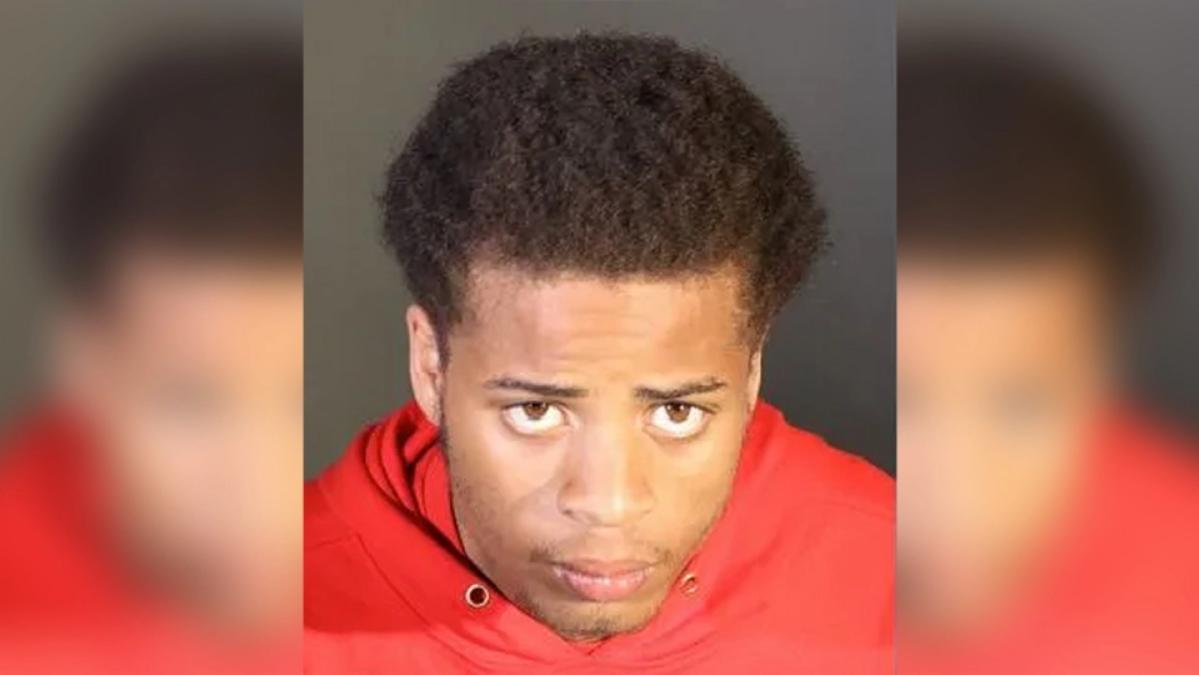 LOS ANGELES – A Los Angeles County Superior Court judge handed down a sentence of 21 years in a California prison to James Howard Jackson, who had shot then thirty-year-old Ryan Fischer, a gay professional dog walker in Hollywood on Feb. 24, 2021.
The robbery/dognapping made global headlines after it was revealed that the two French Bulldogs taken were owned by Oscar and Grammy award winning singer Stefani Germanotta, known as Lady Gaga.
Fischer was walking three of the singer's dogs when Jackson shot him during a struggle and then along with an accomplice grabbed two of the dogs in the 1500 block of N. Sierra Bonita Avenue just off Sunset Blvd, taking off in a late-model white Nissan Altima 4-door sedan.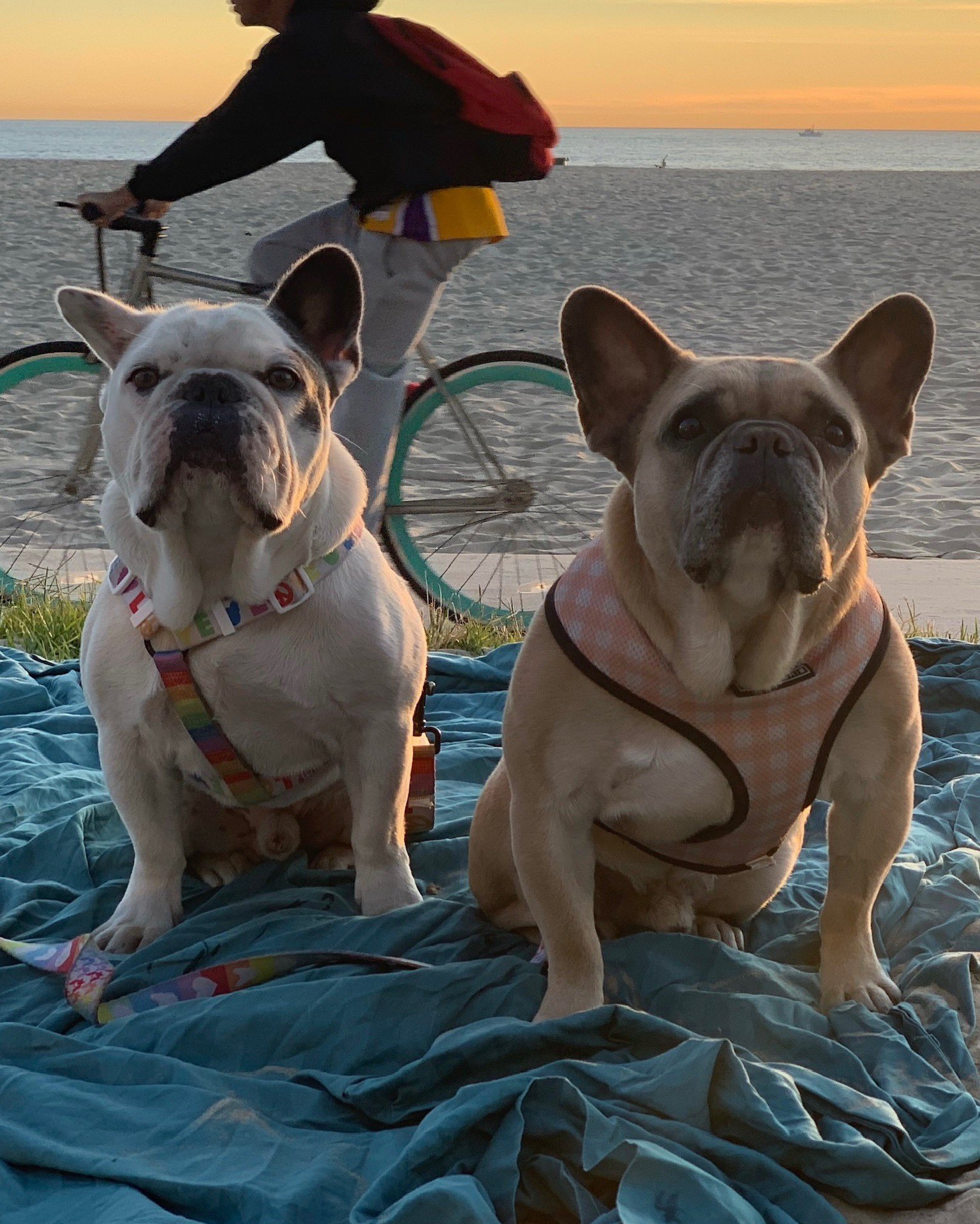 The Lady Gaga connection was a coincidence, authorities told KTLA/Associated Press. The motive was the value of the French bulldogs, a breed that can run into the thousands of dollars, and detectives do not believe the thieves knew the dogs belonged to the musician.
According to the Los Angeles County District Attorney's Office, the sentence handed down was part of a plea deal.
"The plea agreement holds Mr. Jackson accountable for perpetrating a coldhearted violent act and provides justice for our victim," the office said in a statement. Howard had been charged with attempted murder, conspiracy to commit a robbery and assault with a semiautomatic firearm.
In a victim's impact statement made prior to Jackson's sentencing, Fischer said:
"Your honor, thank you for the opportunity to give my impact statement here in court, and for everything you, Michele Hanisee [Deputy LA District Attorney] and the DA's office, and detectives and law enforcement have done to bring these cases to completion. It's hard to believe that it's nearing 2 years since I was taking Asia, Koji and Gustav out for an evening stroll when – in an instant – I suddenly found myself fighting with everything I had to protect those dogs from being stolen. But it wasn't enough: I was beaten, strangled, shot and left to die bleeding out on a sidewalk and gasping for my life. And Koji and Gustav were gone.
In some ways that night and everything that followed: from hospital stays, lung collapse after lung collapse and eventual surgery and partial removal- physical therapy that I'm still in to get mobility and sensation fully restored in my shoulder, chest and hand, the media storm that made me terrified to even go back to my home or walk on the street, the loss of a career, friendships, sense of self and savings and then aimlessly traveling this country for over a year as I went into debt, contemplated suicide, and struggled – and continue to struggle – with my identity and how to move past such a life-changing, earth-shattering event…
Sometimes it feels like all that happened to someone else, and other times it feels like I never left that sidewalk. A part of me is still trying desperately to save those dogs knowing you were going to shoot me. I'm sure it feels the same for you, Mr. Jackson. I imagine you're on that sidewalk sometimes too. You shot me and left me to die, and both of our lives have changed forever. A limbo neither of us asked to be in.
In my darkest hours, when I feel lost and abandoned and mourn a life and those dogs I sacrificed myself for, a life I've accepted – through a lot of therapy – I've accepted I'll never see again, I try to focus on what I've gained:
A deeper love for friends and family that have shown up and continue to show up even when I'm still such a mess. I love you and thank you.
That, despite everything and the trauma I still work through in regards to them, I love dogs so so much and look forward to continue bringing them back into my life.
Gratitude for strangers that became family and have supported me in countless ways.
And that I finally feel healthy enough to stop running from my problems.
Forgiving myself for not being able to save those dogs that night and falling down again and again these last two years.
Forgiving friends who didn't and don't know how to be there for me in the lengthy recovery process this continues to be.
And forgiveness for you. It's something I'm still working on but I do forgive you and everyone involved with the attack. You completely altered my life, and I know I can't fully move forward from the night you shot me until I said those words to you.
My hope for you is the same for me: to live a life of purpose and grow from what happened that night. Moving forward, it's going to be a hard road for both of us, and I know from prison it won't be easy. But I do hope you find a calling there as I continue to search for my own and live life contributing to others. It's the only way to heal from this experience.
I also wanted to give gratitude, to thank you for not killing – for not harming – the dogs after everything and the media storm. They were returned and returned to their mom. I don't think I could have lived with myself if they died.
And, in general, I just wanted to say how guns have impacted my life and countless others and continue to harm our society. I look forward to contributing to a future that doesn't destroy so many lives and so many people in this country. It doesn't make sense to fear for your life at school, places of worship, clubs, or when you're taking dogs out for an evening stroll.
Thank you all for your time today."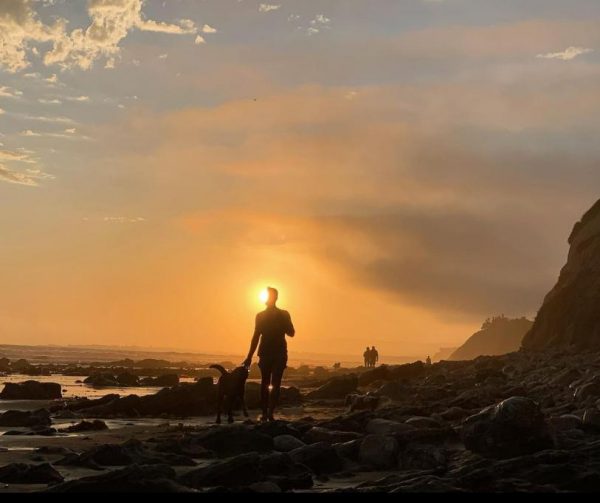 KTLA/AP also reported that another accomplice, Harold White, pleaded no contest Monday to a count of ex-convict in possession of a gun. White, who was in a relationship with McBride at the time, will be sentenced next year.
The couple had allegedly tried to help White's son, Jaylin White, avoid arrest in the aftermath of the shooting.
Jaylin White and Lafayette Whaley earlier this year pleaded no contest to robbery.