House Democrats call for ICE to release all transgender detainees
Letter notes trans woman died while in agency's custody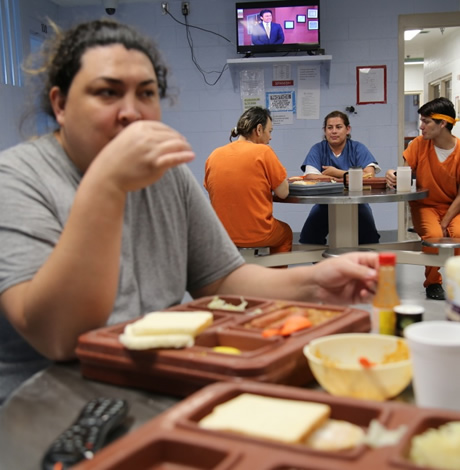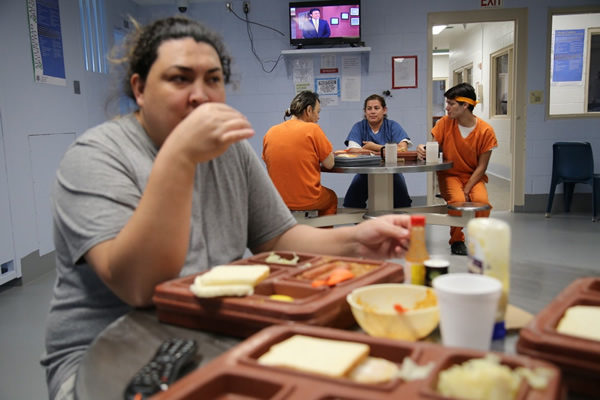 More than 40 Democratic members of the U.S. House of Representatives on Tuesday called for U.S. Immigration and Customs Enforcement to release all of the transgender people who are in their custody.
"The United States is bound by domestic and international law to protect — not punish — vulnerable populations escaping from persecution," reads the letter to Acting ICE Director Matthew Albence and Acting Department of Homeland Security Secretary Chad Wolf that U.S. Rep. Mike Quigley (D-Ill.) spearheaded. "We demand that ICE abide by these laws by immediately bringing facilities detaining transgender individuals into compliance, and by arranging for release of transgender individuals at risk of sexual abuse and assault in ICE custody."
"ICE should also ensure that such individuals have access to a safe environment and appropriate care upon release," it adds.
ICE in previous interviews and statements to the Los Angeles Blade has defended its treatment of trans people in their custody.
A 2015 memorandum then-ICE Executive Associate Director of Enforcement and Removal Operations Thomas Homan signed requires personnel to allow trans detainees to identify themselves based on their gender identity on data forms. The directive, among other things, also contains guidelines for a "respectful, safe and secure environment" for trans detainees and requires detention facilities to provide them with access to hormone therapy and other trans-specific health care.
ICE in 2017 opened a unit specifically for trans women at the Cibola County Correctional Center, a privately-run facility in Milan, N.M.
This reporter is among the handful of journalists who ICE invited to tour the facility on June 12, 2019. More than two dozen trans women at the Cibola County Correctional Center roughly two weeks later in a letter they sent to Trans Queer Pueblo, a Phoenix-based group that advocates on behalf of undocumented LGBTQ youth, complained about inadequate medical care and staffers who "psychologically and verbally" mistreated them.
Trans women who were detained at the Otero County Processing Center, a privately-run facility in Chaparral, N.M., last year claimed guards subjected them to transphobic comments and forced them to "bathe and sleep in units with men who sexually harass them." They also allege guards did not stop their fellow inmates from using transphobic slurs against them.
Alejandra Barrera, a trans activist from El Salvador, was in ICE custody at the Cibola County Correctional Center for 20 months until her release on Sept. 6, 2019. Barrera was in solitary confinement for months, including on the day ICE allowed reporters to visit the facility.
The Congressional letter notes the case of Roxsana Hernández, a trans Honduran woman with HIV who was briefly detained at the Cibola County Correctional Center before she died in ICE custody at a hospital in Albuquerque, N.M., on May 25, 2018. It also highlights Johana "Joa" Medina León, a trans Salvadoran woman who passed away at a hospital in El Paso, Texas, on June 1, 2019, three days after ICE released her from the Otero County Processing Center.
"In the United States and around the world, transgender individuals face persecution that ranges from physical and sexual violence to other forms of mistreatment based on their gender identity and expression," reads the Congressional letter. "This already vulnerable population faces a heightened and unique set of injustices while in immigration detention."
"Transgender migrants and asylum seekers are particularly vulnerable to sexual harassment, solitary confinement, physical assault and medical neglect," it adds. "These inhumane conditions and systematic abuses are evidenced in countless reports and accounts by formally detained people."
The letter also says "the pervasive use of solitary confinement has caused particular harm to transgender migrants in detention."
"Immigrants who have faced fear and violence in their pursuit of a new life in the United States should not be confronted with more fear and threats of violence when they arrive at our borders," said Quigley in a press release that announced the letter. "Unfortunately, too often, that is exactly what many transgender immigrants face when placed in ICE detention facilities."
"Trans men and women experience a higher threat of sexual violence and are too frequently placed in solitary confinement," he added. "If ICE cannot provide appropriate and humane accommodations for these migrants, they must release them from detention. No one else should have to lose their lives because of ICE's cruel mismanagement."
An ICE spokesperson on Tuesday said the agency "responds to Congressional correspondence through officials and by appropriate officials at the agency."
Bank of England and British Intelligence Pride Month tributes to Alan Turing
"Though we should never forget the tragedy of his life being cut short, we should always endeavour to learn from his legacy."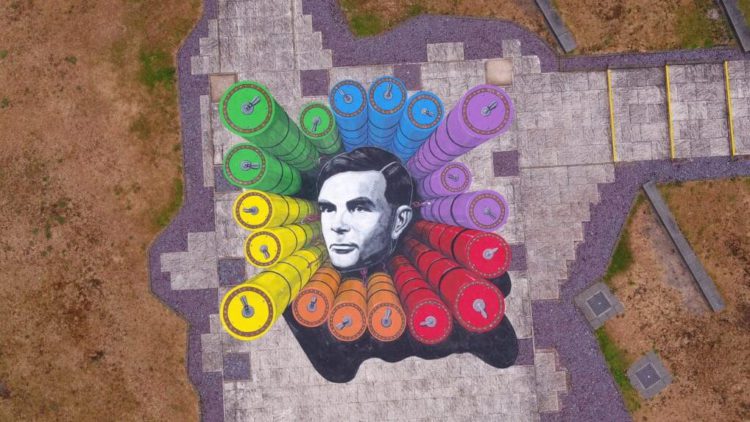 LONDON – He was quirky, aloof and in the modern vernacular just a tad bit weird. A mathematical genius whose ground breaking work in the art of 'the maths' and what later became known as computer sciences led to the Allied Victory in Europe over Nazi Germany- and Dr. Alan Turing was gay.
It was his sexual orientation that led to his loss of his career and then upon conviction for breaking British laws against homosexual acts- "gross indecency" a criminal offence in the UK he was prosecuted for in 1952. He died in 1954, 16 days before his 42nd birthday after committing suicide.
In 2009 then British Prime Minister Gordon Brown made an official public apology on behalf of the British government and people for "the appalling way he was treated," followed by Queen Elizabeth II granting him a posthumous pardon in 2013.
Turing was for decades one of the unsung heroes of Bletchley Park and the codebreakers who were able through the first systematic electronic method cracked Germany's infamous Enigma machine's encoded messages.
Some historians estimate that Bletchley Park's massive codebreaking operation, especially the breaking of Kriegsmarine's U-boat fleet's Enigma codes, shortened the war in Europe by as many as two to four years. If U-boat Enigma had not been broken, and the war had continued for another two to three years, a further 14 to 21 million people might have been killed.
There are those who claim that he stands alongside British Prime Minister Winston Churchill, General of the Army and Allied Supreme Dwight David Eisenhower, and others of the wartime principals as a leading figure in the Allied victory over Hitler. There should be a statue of him in London among Britain's other leading war heroes they say.
Instead of a statue though, on the 109th anniversary of his birth in London this past Wednesday June 23, the Bank of England's newly-designed £50 note featuring the portrait of Turing entered circulation.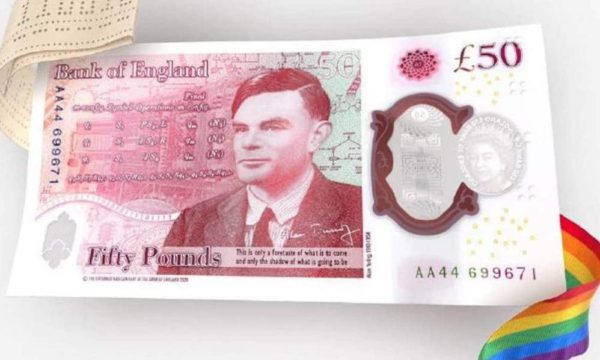 It's here! Today we have issued the £50 note featuring computer scientist Alan Turing.

Find out more about the new note and its features: https://t.co/nbOlU9kgCU #TheNew50 pic.twitter.com/Ipw8nQGBwJ

— Bank of England (@bankofengland) June 23, 2021
But the likely the best tribute during this Pride Month 2021 however, came from the descendent of the wartime Government Code and Cypher School that Turing and the Bletchley Park codebreakers worked under, now known as the Government Communications Headquarters, commonly referred to as GCHQ.
The 10 by 10 metre rainbow artwork was created by artist Joe Hill in consultation with staff from GCHQ's Pride network, and has been installed in the centre of the GCHQ hub in Benhall, Gloucestershire, which is known as the Doughnut.
The work features a portrait of Turing, surrounded by wheels from the British Bombe, the machine he designed to break the Enigma code at Bletchley Park. The artwork also includes 15 hidden codes.
The piece will not remain permanently at the intelligence agency, but will be donated to organisations chosen by GCHQ's Pride Network.
"Alan Turing is a role model for many here at GCHQ and a global icon as an LGBTQ+ person in the field of science and technology," GCHQ's Pride Network said in a statement released Wednesday. "Though we should never forget the tragedy of his life being cut short, we should always endeavour to learn from his legacy and create a safer and better future for LGBTQ+ people."
Leaders of 17 EU countries urge bloc to fight anti-LGBTQ discrimination
Hungary lawmakers last week passed another homophobic, transphobic bill
BRUSSELS — The leaders of 17 European Union countries have signed a letter that urges the EU to fight anti-LGBTQ discrimination.
Politico reported Belgian Prime Minister Alexander De Croo, Danish Prime Minister Mette Frederiksen, German Chancellor Angela Merkel, Estonian Prime Minister Kaja Kallas, Irish Taoiseach Micheál Martin, Greek Prime Minister Kyriakos Mitsotakis, Spanish Prime Minister Pedro Sánchez, French President Emmanuel Macron, Italian Prime Minister Mario Draghi, Cypriot President Nicos Anastasiades, Latvian Prime Minister Krišjānis Kariņš, Luxembourgish Prime Minister Xavier Bettel, Maltese Prime Minister Robert Abela, Dutch Prime Minister Mark Rutte, Finnish Prime Minister Sanna Marin and Swedish Prime Minister Stefan Löfven signed the letter ahead of an EU summit in Brussels. Austrian Chancellor Sebastian Kurz is also a signatory.
The EU heads of state signed the letter a week after Hungarian lawmakers approved a bill that would ban the promotion of homosexuality and sex-reassignment surgery to anyone under 18.
The European Commission on Wednesday said it would seek to block the measure. European Commission President Ursula von der Leyen described it as a "shame."
"This bill clearly discriminates against people on the basis of their sexual orientation and it goes against all the values, the fundamental values of the European Union and this is human dignity, it is equality and is human fundamental rights, so we will not compromise on these principles," she said.
"I will use all the powers of the European Commission to ensure that the rights of all EU citizens are guaranteed, whoever you are and wherever you live," added von der Leyen.
This Hungarian bill is a shame.

It discriminates people on the basis of their sexual orientation & goes against the EU's fundamental values.

We will not compromise.

I will use all the legal powers of @EU_Commission to ensure that the rights of all EU citizens are guaranteed. pic.twitter.com/RzWPpue0CD

— Ursula von der Leyen (@vonderleyen) June 23, 2021
Hungarian Prime Minister Viktor Orbán rejected the criticisms.
"The recently adopted Hungarian bill protects the rights of children, guarantees the rights of parents and does not apply to the sexual orientation rights of those over 18 years of age, so it does not contain any discriminatory elements," his government said in a statement, as France 24 reported.
Orbán and members of his ruling Fidesz party in recent years have moved to curtail LGBTQ rights in Hungary.
Hungarian lawmakers late last year approved bills that effectively banned same-sex couples from adopting children and defined marriage as between a man and a woman. A measure that bans transgender and intersex people from legally changing their gender passed in the Hungarian Parliament in April 2020.
Munich's Allianz Arena sought to illuminate the stadium in rainbow colors during a Euro 2020 match between Hungary and Germany as a way to protest the latest anti-LGBTQ bill to pass in the Hungarian Parliament. The Union of European Football Associations, which is European soccer's governing body, rejected the request.
ILGA-Europe in a statement it sent to the Los Angeles Blade on Thursday notes both Hungary and Poland, another EU country in which lawmakers have sought to restrict LGBTQ rights in recent years.
"For quite some time now, we've been informing EU ministers about systematic breaches of EU law committed by Hungary and Poland, which impact on LGBTI rights and the lives of LGBTI people," says ILGA-Europe. "This week's developments seem to suggest that the European Commission and a number of member states finally heard that call. Time to keep up the action and follow through on its values and responsibilities as guardians of EU law, keeping the important commitments made this week."
The Memorial at Harvey Milk Plaza; preliminary design revealed
"The balance between Harvey's history and the movement's history feels correct- Harvey would have liked it"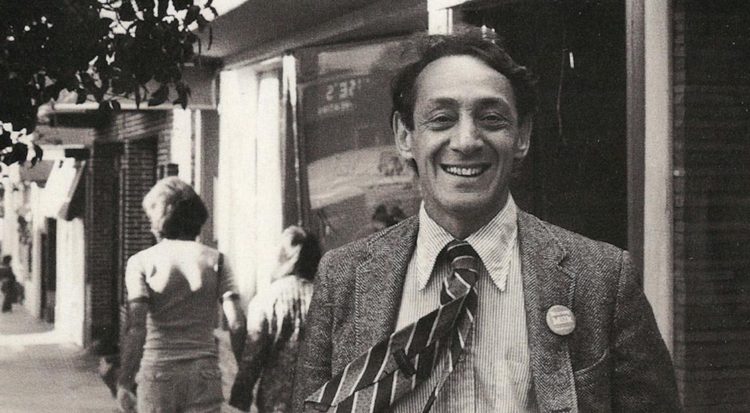 SAN FRANCISCO – The Friends of Harvey Milk Plaza (FHMP) revealed a new vision for the Memorial at Harvey Milk Plaza Thursday, which is located at the iconic intersection of Castro and Market Streets commemorating the visionary civil and human rights leader.
"The balance between Harvey's history and the movement's history feels correct to me. Harvey would have liked it," shared photographer Dan Nicoletta, who was close friends with Harvey and worked at his Castro Camera store on Castro Street.
In alignment with San Francisco's Pride Month celebrations, the design is being shared with the public for feedback via two virtual town hall meetings on June 23 and 24 and via a broader continued online engagement effort available here, [Link].
"We believe the redesign captures the public's desire to better honor Harvey Milk and creates one of the United States' first 'next generation' memorials: one that will continue to represent the values of the local community through growth and change. The Memorial at Harvey Milk Plaza will interweave the past and the present so that it serves as a call to action for generations that follow," explained FHMP Interim Executive Director Brian Springfield.
Included in the design are features dedicated to visibility and representation of the wide spectrum of people encompassed by the LGBTQ+ community. Public art and interactive elements celebrate LGBTQ+ culture and history while also promoting a call to action in support of social justice movements, making the Memorial at Harvey Milk Plaza a place where hope and action live on forever.
The design is anticipated to be finalized this year, and the project's initial phase of transit station improvements is expected to break ground in 2022. Springfield emphasized that the new design being shared is still preliminary, and that FHMP and SWA continue to seek input from the community – at the two upcoming design presentations and through ongoing input gathered through an interactive online community engagement portal available.
Four core elements will characterize the renewed plaza: The Pedestal, the Beacon, the Grove, and the Gallery. More details about each design element, along with high resolution images, can be found here.
Public feedback collected since 2017 has been incorporated into the new design, reflecting the community's desire for an unconventional and inclusive design process and assurance that Milk's qualities and legacy remain front-and-center. Discussions among FHMP, local landscape architecture firm SWA, local Castro-based organizations, and the general public will continue as the designs are refined.
"Harvey Milk Plaza can be a space that both honors the history of the LGBTQ+ rights movement and lifts up the voices and struggles of today's queer community, all while functioning as an inviting gateway to the Castro and Muni," said District 8 Supervisor Rafael Mandelman, who represents the Castro neighborhood and is currently the Board of Supervisors' sole LGBTQ+ member. "The concepts being shared today are an exciting step forward in achieving that vision."
Initial funding for the project has been provided through private and public sources, including a $1 million grant from the State of California, earmarked specifically to "support construction of LGBTQ space in Harvey Milk Plaza."
The project team's next steps include continued design refinements in response to ongoing community input, coordination with various city agencies, and progress through the approvals process, with a goal of being prepared to begin construction in Summer/Fall 2022.
The new design is inspired by Harvey's words, intersectional activism, and community input, with a keen eye for current and future transit needs. California State Senator Scott Wiener said, "Harvey Milk Plaza is at the heart of the Castro community — a place to gather, to go about our lives, and to remember Harvey's many contributions. Our community deserves a plaza worthy of Harvey's memory — one that educates and allows us to organize and enjoy our amazing neighborhood. The Harvey Milk Plaza redesign is a long overdue effort to make this great plaza all it can be."
To see the new design and provide your input, please visit the website.