Will GOP moderate its anti-LGBTQ platform in 2020?
Trump has opportunity to call for lifting opposition to same-sex marriage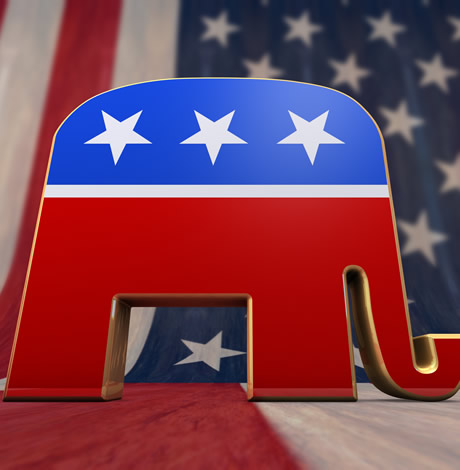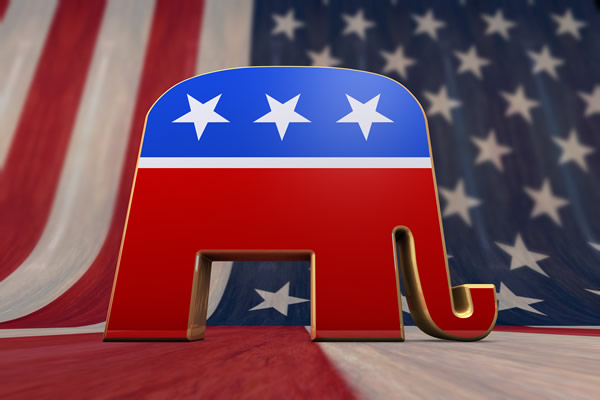 With the start of a new decade and another presidential election at hand, the time has come for the quadrennial event of crafting the platforms for the major U.S. political parties, but 2020 presents a unique situation for Republicans because President Trump's position on marriage equality is at odds with previous platforms.
Starting last year, the White House has repeatedly stated Trump, despite his administration's anti-LGBTQ record, supports marriage equality. That stands in contrast to every recent iteration of the Republican Party platform, including the 2016 version, which calls for a constitutional amendment that would ban same-sex marriage nationwide.
If the 2020 platform were to maintain the party's call for a constitutional ban on same-sex marriage, the document would defy the position of the Republican standard-bearer in the election, who is also the incumbent U.S. president. That would be a striking contrast.
The upcoming drafting process for the 2020 document would be an opportunity for Trump finally to put his money where his mouth is on same-sex marriage and call on the Republican platform committee to drop its opposition.
The Log Cabin Republicans, which in 2016 bucked the party to dub the Republican platform the most anti-LGBTQ in history, are sensing the possibility for change in 2020.
"In 2016, the RNC platform slid backwards on LGBTQ issues and it is not in line with the president's beliefs or agenda for our community," said Charles Moran, managing director of Log Cabin Republicans. "The 2020 convention is a time to bring the platform up to speed."
A potential divergence between Trump and the platform wasn't an issue in 2016, when both he and the party opposed same-sex marriage.
Prior to his presidential run, Trump on CNN in 2015 just after the Supreme Court ruling in Obergefell v. Hodges said he's "just for traditional marriage," a position maintained through his 2016 campaign. In a Fox News interview just before the 2016 Iowa caucuses, he said he'd "strongly consider" appointing justices as president to reverse the decision.
Log Cabin, which issued an early endorsement for Trump for re-election in 2020, may now be in a better position to effect change than in 2016, when the organization kept to its tradition of waiting to make an endorsement decision until after the Republican convention. Log Cabin ended up declining to endorse Trump.
Key to changing the platform in 2020, Moran said, will be the selection of delegates to the Republican National Convention, which this year will take place in Charlotte, N.C.
"Log Cabin will have a presence at the convention and has already started conversations within the party about what the platform needs to look like," Moran said. "But we're still early in the process — we need to see what the delegations look like from each state, and that's our focus now — getting our folks teed up to be selected as delegates. It's different in every state so lots of moving pieces, but we'll come up with a strategy once we know what the field of delegates looks like."
Any effort to remove the anti-LGBTQ language in the platform would be a David-and-Goliath effort against anti-LGBTQ groups like the Family Research Council, which dominate the Republican Party and have a significant hand in influencing the quadrennial platform.
In 2016, the Republican platform was peak anti-LGBTQ, condemning both the Obergefell decision and the Supreme Court's 2013 ruling against the anti-gay Defense of Marriage Act. One plank sought to reverse the U.S. Supreme Court decision in favor of marriage equality, either through judicial reconsideration or a constitutional amendment.
"In Obergefell, five unelected lawyers robbed 320 million Americans of their legitimate constitutional authority to define marriage as the union of one man and one woman," the platform says. "The Court twisted the meaning of the Fourteenth Amendment beyond recognition."
The platform also objected to use of federal law to ensure transgender people can use the restroom consistent with their gender identity, indicated support for widely discredited "ex-gay" conversion therapy and endorsed the First Amendment Defense Act, a religious freedom bill that would enable anti-LGBTQ discrimination.
Jennifer Victor, an associate professor of political science at George Mason University and co-author of "Competing for the platform: How organized interests affect party positioning in the United States," cast serious doubt on any change happening in 2020.
"The core groups in the Republican coalition, especially those involved with drafting the party platform, are socially conservative," Victor said. "It seems likely there will be a strong movement to maintain the party's explicit position against same-sex marriage and other LGBTQ rights issues."
It's probably unrealistic to think the Republican platform will endorse same-sex marriage, which the Democrats have done in their 2012 and 2016 platforms. Instead, a more achievable goal might be removing the anti-LGBTQ language, including support for a constitutional amendment against same-sex marriage.
The American Unity Fund, a pro-LGBTQ Republican group supported by GOP philanthropist and donor Paul Singer, undertook a previous effort in 2016 to keep anti-LGBTQ language, including a call to ban same-sex marriage, out of the platform.
The effort, however, didn't succeed in the face of anti-LGBTQ members of the platform committee despite pleas from members like lesbian delegate Rachel Hoff, who called for a platform more accepting of LGBTQ people. The American Unity Fund didn't respond to repeated requests to comment on whether a similar effort will be underway in 2020.
Something big would be needed for a change in the Republican platform in terms of LGBTQ rights. A call from Trump to remove the anti-LGBTQ language, which would be unprecedented for any Republican nominee, would be huge and might just be the ticket.
In 2019, White House counselor Kellyanne Conway said Trump was the first president to come into office "approving of gay marriage." The White House has echoed that position in comments that have mostly appeared in articles on the Trump administration's anti-LGBTQ record, including the implementation of a transgender military ban and religious freedom regulations allowing anti-LGBTQ discrimination.
Trump, however, isn't known for standing up to base elements of the Republican Party on LGBTQ rights, or any other issue. Neither the White House nor the Trump campaign responded to the Blade's request to comment on whether Trump would call for removing support for a constitutional amendment against same-sex marriage in the 2020 platform.
Moreover, skeptics have good reason to take Trump's alleged support for same-sex marriage with a grain of salt — and not just because of his administration's general anti-LGBTQ record.
Breaking records on judicial appointments, Trump has stocked the courts with judicial picks approved by the Federalist Society and the anti-LGBTQ Heritage Foundation, which are against interpreting the U.S. Constitution to guarantee marriage rights for same-sex marriage as the U.S. Supreme Court found in Obergefell v. Hodges.
One of Trump's picks for the Supreme Court, U.S. Associate Justice Neil Gorsuch, wrote a stinging dissent when the issue of same-sex marriage came back to the court in 2017 in an Arkansas birth certificate case known as Pavan v. Smith. The majority ruled Obergefell granted the right for lesbian parents to place both of their names on their child's birth certificates, but Gorsuch disagreed.
Even though Obergefell guaranteed the "constellation of benefits" of marriage to same-sex couples and was adjudicated in part on the basis of birth certificates, Gorsuch wrote "nothing in Obergefell indicates that a birth registration regime based on biology, one no doubt with many analogues across the country and throughout history, offends the Constitution." 
Essentially, Gorsuch was encouraging lower courts to see how far they could go in disrupting the protections guaranteed under Obergefell. It's not exactly a judicial appointment one would expect from a president who supports same-sex marriage.
The basis for the White House saying Trump supports same-sex marriage seems to be an interview he gave to Leslie Stahl on "60 Minutes" after his 2016 election in which he said he's "fine" with the Supreme Court's 2015 ruling for same-sex marriage and he considered the matter "settled." Trump never said he backs the decision or marriage rights for same-sex couples.
Victor, recognizing Trump's reluctance to push on the Republican base that fueled his rise to the presidency, expressed considerable skepticism Trump would urge the platform drafting committee to drop its opposition to same-sex marriage.
"It would be surprising for President Trump to push back on that, since he seeks to court that constituency, or to the extent he's already courted it, he seeks to maintain their support," Victor said. "It's very unlikely that is the type of issue he would go to the mat on. In other words, I don't see how he would gain a political advantage by bucking the party on this issue."
If the 2020 platform keeps the same language it had before, it wouldn't be the first time a platform espoused different views than the Republican presidential nominee, although that would certainly raise eyebrows.
One instance, Victor pointed out, was in 1996 when Republican presidential nominee Bob Dole, who refused to support a constitutional ban on abortion, had "a decidedly more liberal position on abortion than core groups that were crafting the party platform that year." Media reports at the time indicated Dole's position infuriated social conservatives in the Republican Party.
"In the end, Dole bent to the will of the party, and the platform leaned more to the right — at least on that issue — than the candidate did," Victor said.
It remains to be seen whether Trump would distance himself from a 2020 platform that contains opposition to same-sex marriage. In 2016, Trump wholeheartedly endorsed the platform, putting no distance between himself and the anti-LGBTQ language.
Victor predicted the same thing would happen in 2020.
"It seems likely to me that Trump will either adjust his position on same-sex marriage to match the platform, or avoid and downplay the issue altogether," she said. "The Democratic Party is the political party increasingly associated with civil rights and social justice issues, and that doesn't seem likely to change any time soon."
The Republican National Committee didn't respond to the Blade's request to comment for this article.
Florida middle schoolers post racist photo using N-word to social media
School district officials confirmed the photo was authentic. They said it was taken by students at Hidden Oaks Middle School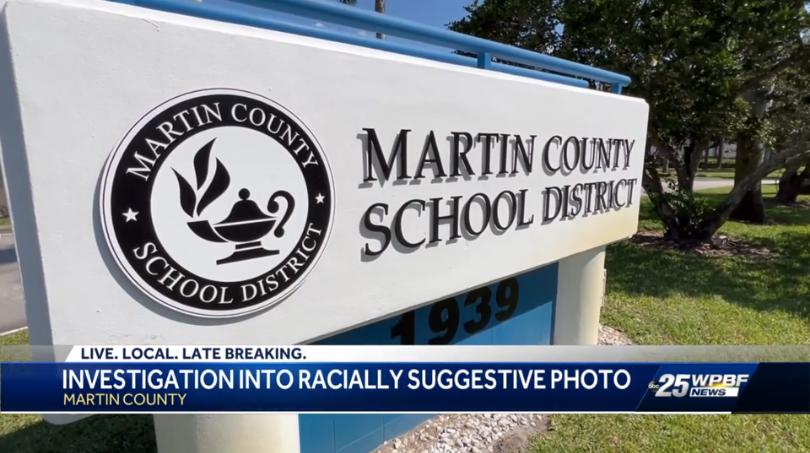 STUART, FL. – A picture of six Martin County School District middle school students, each holding up at letter that spells out the highly offensive epithet N-word is circulating on social media and has prompted an investigation by officials.
Dr. John D. Millay, Superintendent of Schools for the Martin County School District in Florida notified the district's community Tuesday evening after a board meeting regarding actions officials are taking in a statement:
"Last night, the Martin County School District launched a comprehensive investigation into the origin and authenticity of an inappropriate and disturbing photo circulating on social media. We are moving with all deliberate speed to interview all those who may have been involved in this shameful incident, and, unfortunately, can confirm that the photo is authentic. We expect to have our investigation finalized within the next 48 hours," Millay wrote.
(Editor's note; WARNING: The following image is graphic and is offensive in nature, racial slur.)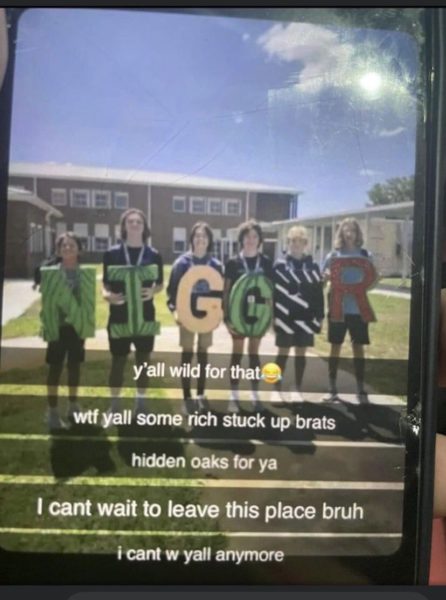 "Students who were involved in this disgraceful incident will be provided the due process afforded under federal and state law, and our investigation will not compromise those rights.
"The District is, however, appalled, and saddened by this incident which is contrary to our values, and the ideals that are instilled in our students.
"Upon the completion of its investigation, the District will mete out appropriate disciplinary consequences to any students who participated in this behavior, pursuant to the District's Code of Student Conduct. Federal law precludes us from identifying specific students and the specific disciplinary actions taken.
"The Martin County School District reaffirms, without reservation, to all our students, our families, our employees and this community that the Martin County School District is committed to promoting and maintaining a learning environment free of hateful, racist and discriminatory actions or conduct. We will not condone or allow any conduct that may harass any student or class of students, has the effect of substantially interfering with any student's educational performance, or has the effect of substantially disrupting the orderly operation of any school.
"We have and will continue to enforce a zero-tolerance policy in this regard. I will work towards partnering with the leaders in our community to reinforce our values in this regard and will continue to strive towards fostering a learning environment free of bigotry and racism," Millay said.
WPBF ABC News 25 reported Tuesday afternoon, school district officials confirmed the photo was authentic. They said it was taken by students at Hidden Oaks Middle School in Palm City.
Officials said the students made the letters in an art class.
"It's disgusting," said district spokesperson Jennifer Deshazo. "And it's against everything that the Martin County School District stands for."
The president of the Martin County chapter of the NAACP, Jimmy Smith, told 25 News it's about so much more than just a photo.
"I was very heartbroken," said Smith. "We all have made mistakes," Smith said. "But when you get to that degree and that depth to come up with an idea like that, there's something else going on."
The incident with the Hidden Oaks Middle School students comes on the heels of racially motivated violence in Buffalo, New York after a gunman radicalized by online hate groups opened fire in a predominately Black Buffalo neighborhood Tops Supermarket killing 10 people.
U.S. demands regular access to Brittney Griner in Russia
Out WNBA star detained in Moscow in February.
MOSCOW — U.S. Ambassador to Russia John Sullivan on Tuesday said Russian officials have denied consular visits to detained WNBA star Brittney Griner three times this month.
"For the third time in a month, Russian authorities have denied an embassy visit to detained U.S. citizen Brittney Griner," said Sullivan in a statement the U.S. Embassy in Moscow posted to its Twitter account. "This is unacceptable. We call on @mfa_russia (Russia's Foreign Affairs Ministry) to provide timely consular access, in line with Russia's international and bilateral obligations."
#AMBSullivan:  For the third time in a month, Russian authorities have denied an Embassy visit to detained U.S. citizen Brittney Griner. This is unacceptable. We call on @mfa_russia to provide timely consular access, in line with Russia's intl & bilateral obligations.

— Посольство США в РФ/ U.S. Embassy Russia (@USEmbRu) May 17, 2022
Griner — a center for the Phoenix Mercury and a two-time Olympic gold medalist who is a lesbian and married to her wife — was taken into custody at Moscow's Sheremetyevo Airport in February. Russian officials said customs inspectors found hashish oil in her luggage.
The State Department earlier this month determined Russia "wrongfully detained" Griner.
A Russian court on May 13 extended her detention for another month. The Women's National Basketball Players Association, a union that represents WNBA players, has endorsed a Change.org petition that urges the Biden administration to "prioritize" Griner's release.
State Department spokesperson Ned Price on Tuesday told reporters during his daily press briefing that a consular official "was able to speak with" Griner "on the margins of her court proceedings" on May 13.
"That consular official came away with the impression that Brittney Griner is doing as well as might be expected under conditions that can only be described as exceedingly difficult," said Price.
"But sporadic contact is not satisfactory," he added. "It also may not be consistent with the Vienna Convention, to which Russia has subscribed. That is why we continue to urge the Russian government to allow consistent, timely consular access to all U.S. citizens detained in Russia, in line with those very legal obligations, and to allow us to provide consular services for U.S. citizens detained in Russia."
Price on Tuesday also said Secretary of State Antony Blinken "had an opportunity in recent days to speak with" Griner's wife.
Blinken spoke with her on May 14.
"He conveyed once again the priority we attach to seeing the release of all Americans around the world, including Brittney Griner in the case of Russia, Paul Whelan in the case of Russia — those are Americans who we consider to be wrongfully detained," said Price.
Minnesota teachers fear retaliation over support of LGBTQ+ students
According to staff, teachers are afraid the move is intended as "a fishing expedition to prove that teachers encouraged students to protest"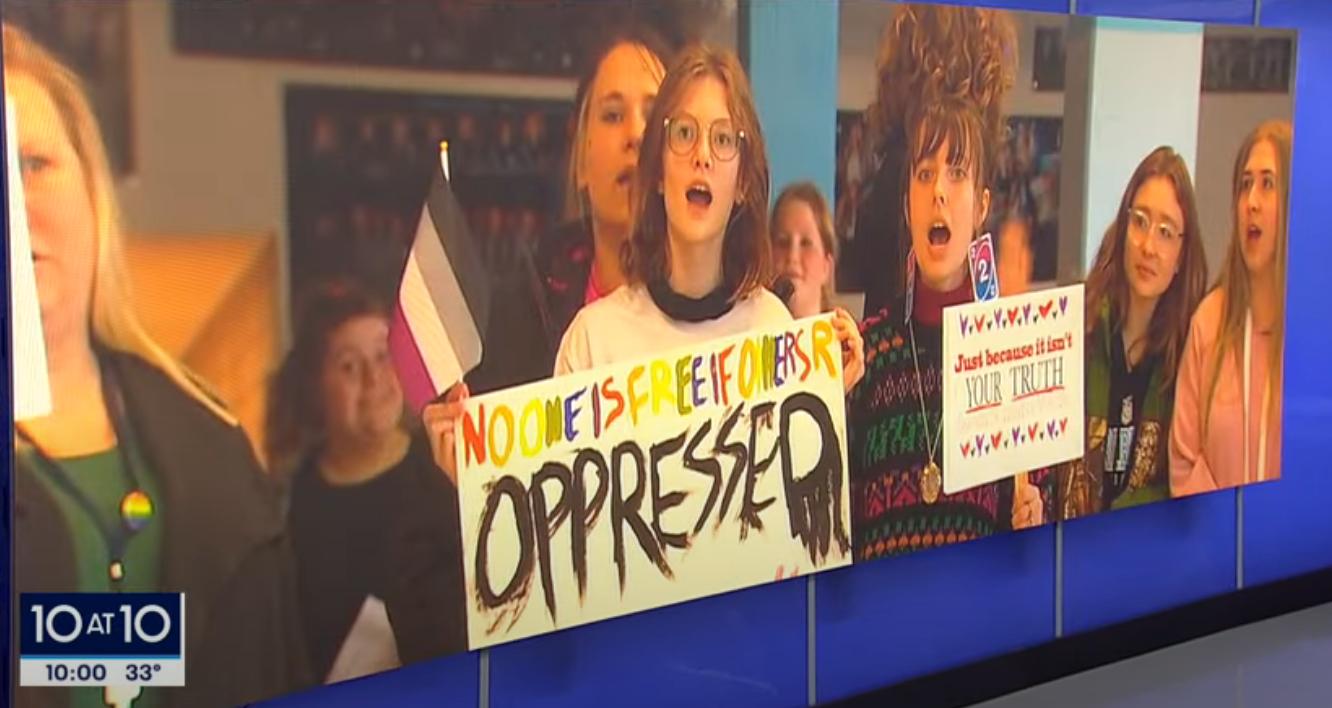 BECKER, Mn. – Following protests over the anti-LGBTQ+ Minnesota Child Protection League's (MNCPL) March 14 presentation to the Becker County School Board, staff in all the district's public schools will be required to turn over a trove of documents related to that event, The Los Angeles Blade has learned.
According to a staff member at Becker High School, teachers are afraid the move is intended as "a fishing expedition to prove that teachers encouraged students to protest" in a bid to "get the Board to fire" them.
The mandatory request was filed by Chris Klippen, a local attorney who addressed the School Board on March 14 ahead of the representative from MNCPL, echoing many of the group's lies about LGBTQ+ people and objections to measures designed to protect the community's youth.
As the Los Angeles Blade reported, controversy over the School Board's decision to hear a presentation from the MNCPL was the latest in a series of events that have escalated tensions between area schools and LGBTQ youth, along with their families and allies.
Last year, a Facebook post that falsely claimed classrooms were replacing the American flag with the Pride flag invited comments that included homophobic and transphobic remarks. When students shared screen shots of the post on their social media pages, the Becker chief of police demanded they remove them, earning a rebuke from the ACLU of Minnesota.


LGBTQ+ students regularly face harassment at Becker High School, according to the staff member and Ella Rick, a junior who is active in the school's GSA club.  
While the state's legislature has successfully passed some protections for LGBTQ+ youth in schools, proponents of additional measures face virulent opposition from anti-LGBTQ+ groups whose influence has increasingly been felt in schools across the country amid a corresponding rise in legislation targeting the rights of LGBTQ+ students and their families.
MNCPL is among the organizations currently advocating against Minnesotan Democrats' proposed bill that would outlaw conversion therapy for minors and vulnerable adults.
Both Rick and the staff member at Becker High School said that following the MNCPL's presentation to the School Board, participants in the protest felt targeted with veiled threats that left them fearing they would face retaliation from administrators and county officials.
An email Tuesday from Becker Superintendent Jeremy Schmidt instructs all recipients to collect and share, by the end of the month, electronic documents as well as "personal notes, post-it notes and handwritten notes" from February 1 to "the events on March 14, 2022."
Statutorily, interested parties are permitted to file mandatory requests for documents from Minnesota's public schools, and in this case it will apply to communications between staff and a breadth of different parties, from the media and advocacy groups to individuals and law enforcement.
LGBT students protest controversial presentation at Becker school board: