Wiener's Intersex human rights bill killed in 1st Senate committee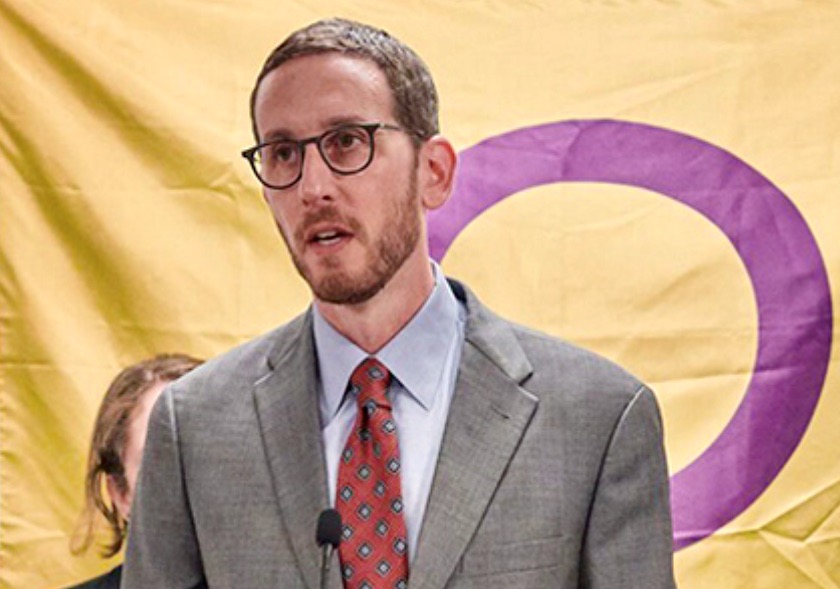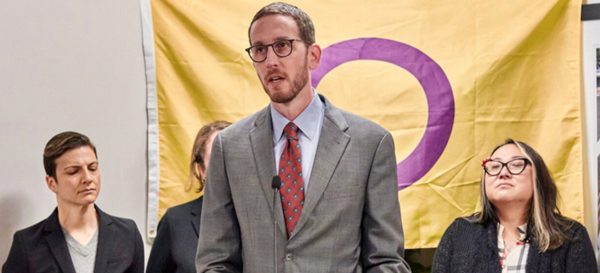 Having a Democratically controlled California state legislature does not guarantee passage of progressive legislation. But the shoulder-shrugging killing of a human rights bill that LGBTQ lobbying group Equality California marked as a top priority should jolt LGBTQ and allied voters into an awareness that even endorsed Democrats require ongoing scrutiny.
When out State Sen. Scott Wiener introduced his Intersex Autonomy bill, SB 201, last year, cosponsored by Equality California, interACT: Advocates for Intersex Youth and the ACLU of California, it seemed like the logical extension of Wiener's SCR 110, passed in Aug. 2018. The resolution denounced medically unnecessary surgeries for intersex children that Human Rights Watch recognized as a human rights issue. The international human-rights organization applauded passage of Wiener's resolution, saying it "signals the state's respect for people born with variations in their sex characteristics.
"California's leadership on the protection of intersex children's rights is not only an expression of solidarity and dignity, but a reminder that doctors take an oath do no harm," Kyle Knight, a Human Rights Watch researcher and author of two reports on intersex issues, said in a statement to NBC News. "Medical professional associations should draw a hard line saying that unless surgery is medically necessary, intersex children have the right to grow up and participate in the decision to undergo surgical procedures."
The United Nations agrees. "Intersex people are born with sex characteristics that don't fit typical definitions of male and female. In many countries, intersex children are subjected to repeated surgery and treatment to try to change their sex characteristics and appearance, causing terrible physical, psychological and emotional pain – and violating their rights," says the UN's Free & Equal campaign, which recognizes Oct. 24 as Intersex Awareness Day.
"Intersex children don't need to be 'fixed;' they are perfect just as they are! The United Nations is calling on governments and parents to protect intersex children from harm."
In fact, the UN convened its first meeting in Sept. 2015 to discuss medical intervention on the genitalia of intersex babies as a human rights violations similar to the outrage of female genital mutilation.
Buzzfeed News reported on Sept 19, 2015:
"The U.N. Office of the High Commissioner for Human Rights meeting, held in Geneva, builds off a 2013 report by the U.N.'s Special Rapporteur on Torture calling on the world's nations to outlaw 'genital normalizing' surgeries on intersex individuals.

This week's meeting also discussed human rights violations such as infanticide and widespread discrimination that occurs against intersex people around the world. But the issue of how to end the practice of intersex surgeries was front and center.

"Too many people assume, without really thinking about it, that everyone can be fitted into two distinct and mutually exclusive categories: male or female," said Zeid Ra'ad Al Hussein, the U.N.'s high commissioner for human rights, in his opening remarks.

"Such violations are rarely discussed and even more rarely investigated or prosecuted," Hussein said. "The result is impunity for the perpetrators, lack of remedy for victims, and a perpetuating cycle of ignorance and abuse."

…..

An estimated 1 in every 2,000 babies are born with traits that doctors would classify as intersex, though some experts say the real number is even higher.

When these babies are born, in the U.S. and elsewhere, it's common medical practice to operate on them to make their genitalia appear more typically male or female.

The surgeries have been the subject of fierce debate for several decades. Many activists argue that they are medically unnecessary, based on social fears about ambiguous genitalia, and can cause physical or psychological harm — all without the patient's consent. For this reason, many activists refer to the surgeries as "intersex genital mutilation," drawing a comparison to the cultural practice of female genital mutilation that has been outlawed in many countries."
Not everyone agreed. "These are social interventions on your genitals — if we're going to use that language about Africa, we're going to have to use it here," Alice Dreger, a historian of medicine and intersex patient advocate, told BuzzFeed News. "The parallel that they're done for social reasons is very clear. But it's going to be very difficult to convince most doctors that the surgeries constitute a human rights violation."
Wiener, Equality California and the ACLU of California side with interACT: Advocates for Intersex Youth. "The bill does not prohibit treatment or surgery when it is medically necessary; it will simply delay elective surgeries often performed on babies in an attempt to 'normalize' their bodies until they have the ability to make their own informed decision," at least until age six when children start more intense self-awareness, Equality California said in a press release.
Advocates also drew the distinction between the needs of the transgender and intersex communities.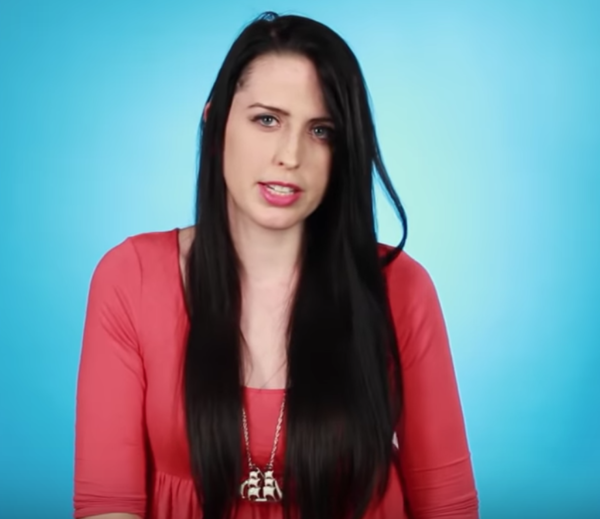 "Transgender has to do with your gender identity. Whereas intersex has to do with your biological characteristics," says Emily in a Buzzfeed-produced video.
"Often intersex people get surgeries that they don't want and transgender people have to fight for surgeries they do want," Cypher says in the video.

"These surgeries should be performed only with informed consent by the person whose life will be permanently impacted," Wiener told NBC News in a statement. "A baby cannot provide that consent."
He added: "These surgeries can have significant negative impacts on people's lives, particularly if the gender chosen by the physician and parents is different from the child's ultimate gender identity."
Wiener turned SB 201 into two-year bill last year in response to concerns expressed by the Senate Business, Professions and Economic Development Committee, where it was first heard as part of oversight and regulation of the medical profession. He also modified the bill   this month but the amendments failed to appease the California Medical Association and other doctors' groups "that vehemently opposed the legislation as a threat to their expertise and the safety of some of the patients they serve," the Sacramento Bee reported.
"SB 201 treats every child the same, ignoring the potential impact of treatment," Hillary Copp, a pediatric urologist at UCSF, told the Bee. "We're not for or against surgery and we're not performing the surgeries that are being insinuated. We're offering all medical treatment options and when we're unsure of diagnoses, the majority of times, we are not offering surgery.'
Committee chair Sen. Steve Glazer –backed by Sens. Richard Pan, Jerry Hill and Bill Dodd — said that while the issue of sex-assignment surgery must be addressed, "SB 201 would have consequences that…could violate the medical community's pledge to 'first, do no harm,'" the Bee reported.
On Jan. 13, without negotiation or compromise on further amendments, the committee killed the human rights bill by a vote of 4 to 2.  Democratic Sens. Cathleen Galgiani of Stockton, a member of the LGBT Legislative Caucus, and Connie Leyva of Chino voted in favor of SB 201 while Sens. Glazer, Ling Ling Chang (Republican Vice Chair) and Bob Archuleta abstained, presumably to avoid having an anti-LGBTQ/ anti-human rights vote on their records. Sens. Dodd, Hill, Pan and Republican Scott Wilk had no such qualms and voted NO.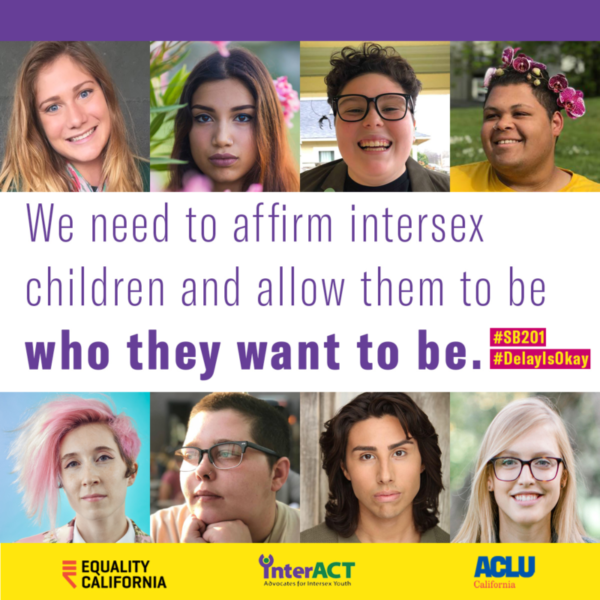 "I'm very disappointed that the Committee voted down this civil rights bill," Wiener said. "Intersex people deserve legal protection, and we are committed to ensuring that protection under California law. Today's vote was a setback, but this is only the beginning. We aren't giving up on protecting intersex people from non-consensual, invasive, dangerous surgery. As with many civil rights struggles, it sometimes takes multiple tries to prevail. We will be back."
"Four members of the California Senate Business and Professions Committee voted today to continue allowing pediatric surgeons to cause documented, irreversible harms against children born with diverse sex traits," said Kimberly Zieselman, Executive Director of interACT: Advocates for Intersex Youth, after the Jan. 13 vote. "Our fight for bodily autonomy is far from over. I'm heartened by the conversations SB 201 started, and by the increased awareness and concern for harmful medical interventions on intersex children."
"We are deeply disappointed in the committee's decision not to affirm the legislature's respect for the bodily autonomy and human rights of this marginalized population of children," said Elizabeth Gill, Senior Staff Attorney for the ACLU of California. "California already prohibits certain other practices with high risks of irreversible harm from taking place during childhood. SB 201 would have been in line with this approach and helped center care on the needs of patients themselves, not the 'normalization' of their bodies."
But Equality California Executive Director Rick Zbur nailed what really happened.  "Today, California stumbled as a leader on human rights and LGBTQ equality," he said. "Today's vote by the California Senate Business, Professions and Economic Development Committee means that the Golden State will continue to subject infants every year to medically unnecessary, harmful and often irreversible procedures aimed at 'normalizing' their bodies. We're grateful to Senator Wiener for leading California — and the country — on this important issue, and we urge senators who voted against protecting human rights today to learn from his example. This fight is not over, and we remain committed to this legislation and ensuring that California affirms and respects the bodily autonomy of all people."
Will there be any consequences? Equality California has already endorsed incumbent Glazer in his reelection bid for Senate District 7.
But might Equality California's PAC revisit that endorsement after Glazer's abstention – which is tantamount to a NO vote? The organization has withdrawn endorsements in the past over a key vote.
Also to consider is the interesting note that three days before the committee killed the intersex human rights bill, the California Medical Association contributed $50,000 to an independent expenditure supporting Committee Chair Glazer's reelection?

And Glazer has a progressive challenger in Marisol Rubio,  is a scientific researcher, health care provider and disability advocate who is worth a serious look.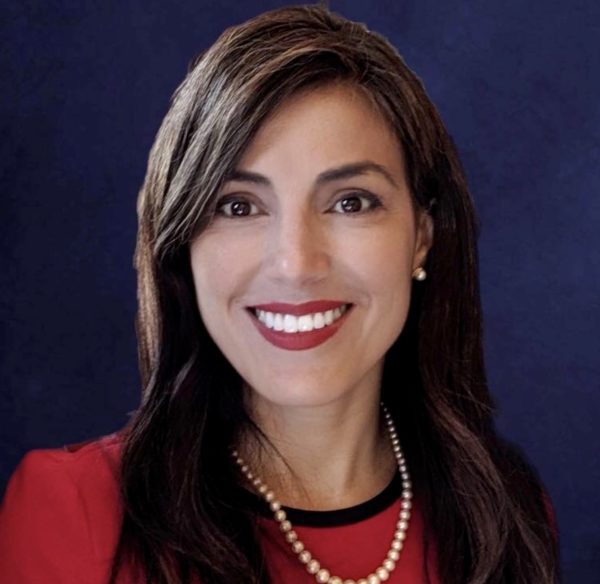 After all, though the California Democratic Party could achieve no consensus on a candidate for Senate District 7 at their Nov. convention, she beat Glazer handily at a pre-convention conference a month earlier.

"Glazer finished second in his district in Saturday's endorsement voting, well behind Marisol Rubio, founder of San Ramon Progressives and a disabled rights activist. The vote was 52% to 34%, with the rest voting for no endorsement," the San Francisco Chronicle reported.
On Jan. 16, Rubio received the endorsement of the East Bay Stonewall Democrats.
The fact that – without allowing for the opportunity to negotiate amendments – a Democratically-controlled committee in the California Legislature killed a human rights bill protecting intersex children in 2020 should be a wake up call to all equality-minded voters.
This article has been corrected to indicate that Ling Ling Chang and Scott Wilk are Republicans. 
[email protected] Coalition receives bomb threat, LAPD investigating
Officers, specialists and detectives from the Rampart Division of the Los Angeles Police Department responded and swept the building
LOS ANGELES – A bomb threat was phoned in Wednesday afternoon to the Wilshire Blvd. Koreatown offices of the [email protected] Coalition, Bamby Salcedo, the president and CEO of the non-profit organization told the Blade.
According to Salcedo, an unidentified male caller told the staff person who answered at approximately 3 pm, while delivering the threat said; "you're all going to die." The staff immediately evacuated everyone from their offices and then contacted the LAPD for assistance.
Officers, specialists and detectives from the Rampart Division of the Los Angeles Police Department responded and swept the building. A spokesperson for the LAPD confirmed that the incident is under active investigation but would make no further comment.
On a Facebook post immediately after the incident the non-profit wrote; "To ensure the safety of our clients and staff members, we ask that you please NOT come to our office."
In a follow-up post, Salcedo notified the organization and its clientele that the LAPD had given the all-clear and that their offices would resume normal operations Thursday at 9:00 AM. "Thank you for your messages and concern for our staff and community," Salcedo said.
"No amount of threats can stop us from our commitment to the TGI community," she added.
The [email protected] Coalition (TLC) was founded in 2009 by a group of Transgender and Gender nonconforming and Intersex (TGI) immigrant women in Los Angeles, California, as a grassroots response to address the specific needs of TGI [email protected] immigrants who live in the United States.
Since then, the agency has become a nationally recognized organization with representation in 10 different states across the U.S. and provides direct services to TGI individuals in Los Angeles.
In 2015, The [email protected] Coalition identified the urgent need to provide direct services to empower TGI people in response to structural, institutional, and interpersonal violence, and the Center for Violence Prevention and Transgender Wellness was born.
Since then, the organization has secured funding from the state and local government sources as well as several private foundations and organizations to provide direct services to all TGI individuals in Los Angeles County (LAC).
TLC's primary focus is to change the landscape of access to services for TGI people and provide access to comprehensive resource and services that will improve the quality of life of TGI people.
Mayor Garcetti selects Kristin Crowley to become city's next fire chief
Kristin Crowley already made history within the LAFD when she became the city's first female fire marshal in 2016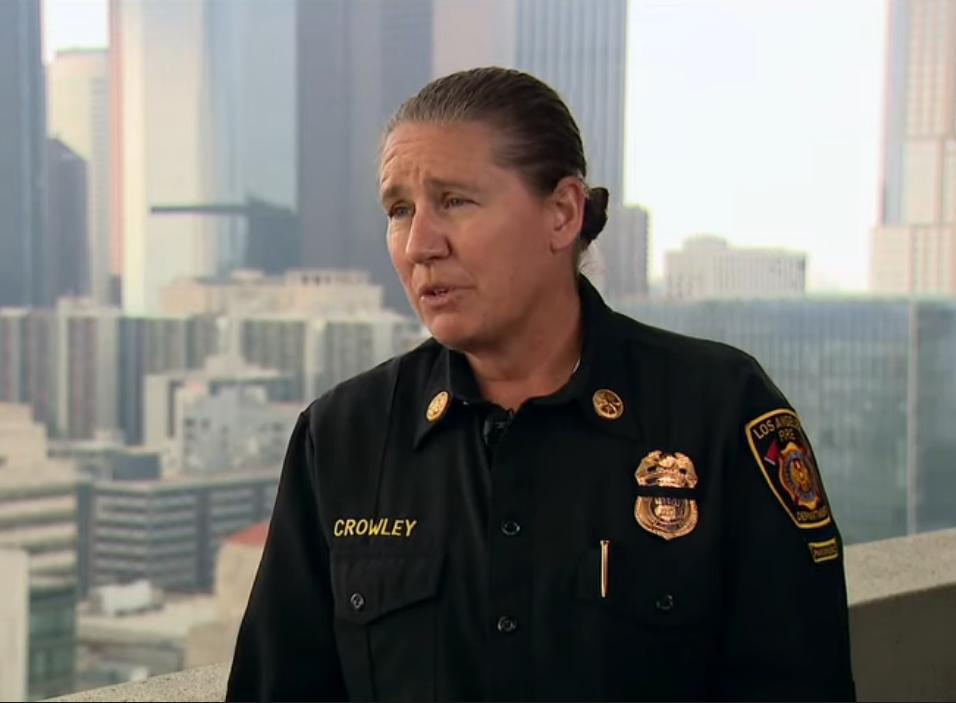 LOS ANGELES – Los Angeles Mayor Eric Garcetti nominated Deputy Chief Kristin Crowley to be the first woman to lead the Los Angeles Fire Department Tuesday. She would replace Chief Ralph Terrazas, who retires in March.
"I am honored and humbled by the opportunity to be the next fire chief of the Los Angeles City Fire Department and to lead the department into the future," Crowley said during the press conference event. "We will focus our efforts on increasing our operational effectiveness, enhancing firefighter safety and well-being, and fully commit to fostering a diverse, equitable, and inclusive culture within the LAFD."
The Los Angeles City Council will be required next in the process to confirm the appointment.
"Throughout her distinguished career, Kristin Crowley has proven her brilliance, determination and bravery on the job again and again," the mayor said. "There is no one better equipped to lead the LAFD at this moment than Kristin."
City News Service reported that Crowley took the firefighters' exam in 1998 and placed among the top 50 scores out of 16,000 applicants, according to the department. During her 22 years at the department, she rose through the ranks as firefighter, firefighter paramedic, engineer, fire inspector, captain I, captain II, battalion chief, assistant chief, fire marshal and deputy chief.
Crowley already made history within the LAFD when she became the city's first female fire marshal in 2016.
Mayor Garcetti names 1st female LAFD fire chief:
LAPD Deputy Chief Emada Tingirides on reducing violence
Rising violent crime is affecting cities across the U. S.- LA is no exception as homicides & shooting victims up by approximately 50 percent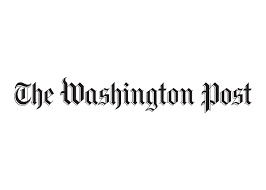 WASHINGTON – Rising violent crime is affecting cities across the United States. Los Angeles is no exception, with homicides and shooting victims both up by approximately 50 percent compared to 2019.
Emada Tingirides, deputy chief of the Los Angeles Police Department, joined Washington Post Live with Post criminal justice reporter Tom Jackman on Wednesday, Jan. 12 to discuss new recommendations for reducing violence in cities – including her own.
Some areas included recommendations published in a new report by the Council on Criminal Justice Violent Crime Working Group on how to effectively reduce violence in cities.
"One of our recommendations is to ensure that our city leaders agree with this type of work – like in Los Angeles. We have the Mayor's Office of Gang Reduction & Youth Development. There is a direct report to the Los Angeles mayor as it relates to our intervention and prevention efforts in our city. The solutions can be implemented throughout this country. They are based in relationships, in coordination," Tingirides told the Post.
Tingirides told the Post that officials need to look at the root causes of rising rates of homicides in cities like Los Angeles. "Mental health…post-traumatic stress…those are things that strategic enforcement alone can't solve…"
LAPD's Deputy Chief noted that in discussions of violent crime, the voices of the victims are left out. "Our victims need to be part of those solutions and recommendations that come from our government…a wholistic approach…to make our victims whole."
*********************
Watch the entire interview: