Pardon Bayard Rustin, lawmakers ask Governor Newsom
Black civil rights leader, gay man and senior aide to Dr. Martin Luther King Jr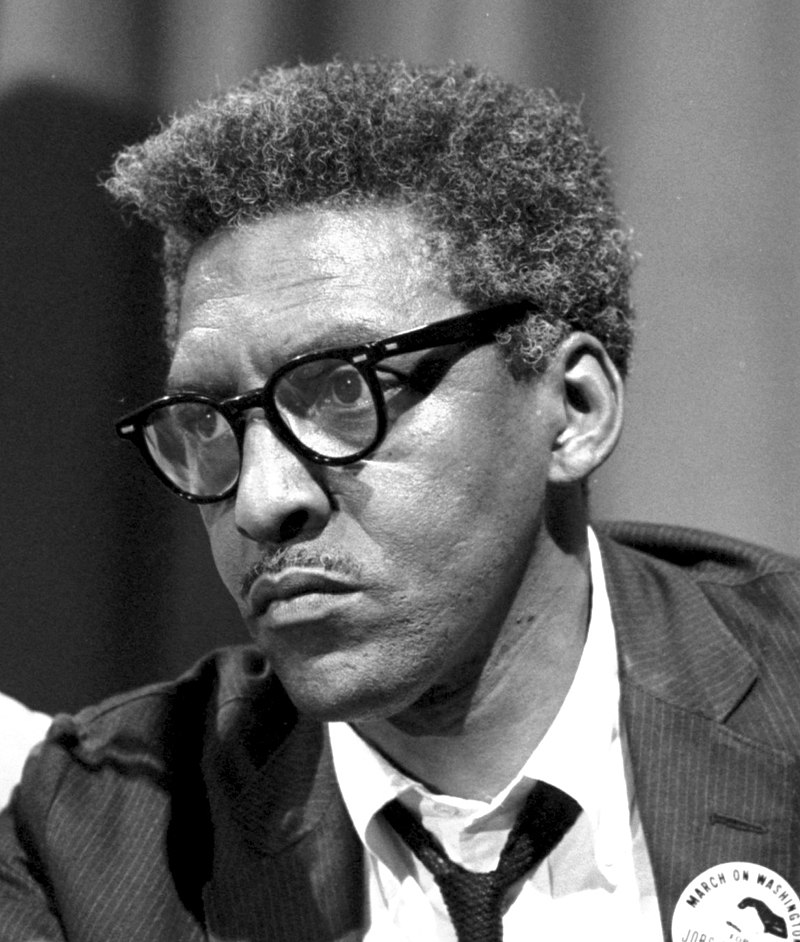 SACRAMENTO, Calif. – Two California lawmakers are petitioning Governor Gavin Newsom to pardon pioneering Black civil rights leader and senior aide to Dr. Martin Luther King Jr, Bayard Rustin, for a conviction of a sex crime committed in Pasadena, California sixty-seven years ago on Jan. 21, 1953.
Although Rustin had been jailed numerous times as a result of his proactive involvement in civil rights protests including refusing to appear before a Selective Service physical exam and later resisting the military draft in 1944 during the Second World War, the arrest in Pasadena was to have a long-lasting negative effect on his career.
Journalist Matt Hormann detailed in a 2011 article, "Rustin had recently returned from Africa and was visiting Pasadena on a lecture tour sponsored by a Quaker organization, the Friends Service Committee. As secretary for student and general affairs with the Fellowship of Reconciliation, an interfaith peace organization, Rustin was thought of by many as the "American Gandhi," for his philosophy of nonviolent resistance."
According to Hormann's piece in the online publication Hometown Pasadena dot com; "After completing a well-received lecture at the Pasadena Athletic Club, he was caught having sex with two men in a parked car at the corner of Raymond Avenue and Green Street.
The following day, he found himself before a Pasadena judge, who charged him with performing a "lewd and lascivious act." Rustin pleaded guilty to the misdemeanor charge and was sentenced to 60 days in the county jail.
Though many in the Fellowship of Reconciliation knew Rustin was gay, the embarrassing circumstances of arrest promptly led to his firing by the organization."
"The arrest record trailed Rustin for many years afterward" and "severely restricted the public roles he was allowed to assume." Historian John D'Emilio wrote in his 2003 biography Lost Prophet: The Life and Times of Bayard Rustin.
Rustin recognized the negative impact of that arrest, writing a friend not long after he was released from the Los Angeles County Jail after serving his sentence and registering as a sex offender; "I know now that for me, sex must be sublimated, if I am to live with myself and in this world longer."
In redemption of sorts, Rustin was to earn accolades for being the architect of Dr. Martin Luther King Jr.'s epic 1963 civil rights gathering, 'The March On Washington,' ten years after the arrest. In his book, D'Emilio writes how Rustin's sexuality was used against him again and again, including by people in the movement, but there was a moment of solidarity when noted white supremacist South Carolina Senator Strom Thurmond read an account of the Pasadena arrest into the Congressional Record and civil rights leaders responded by affirming their "great confidence in Bayard's moral integrity."
In January 2019, the LGBTQ podcast Making Gay History aired an extended interview with Rustin's life partner Walter Naegle and as well as unaired audio from an interview with the Washington Blade in the mid-1980s. "At a given point, there was so much pressure on Dr. King about my being gay and particularly because I would not deny it, that he set up a committee to explore whether it would be dangerous for me to continue working with him," Rustin told the Blade during that interview.
For Rustin, asserting his identity as an African-American went hand-in-hand with identifying as a gay man in terms of civil rights and equality. "It occurred to me shortly after that that it was an absolute necessity for me to declare homosexuality because if I didn't I was a part of the prejudice," he said. "I was aiding and abetting the prejudice that was a part of the effort to destroy me," he told the Blade as documented by Making Gay History.
Hormann reflected, "The 1963 March on Washington for Jobs and Freedom, which Rustin organized remains a landmark in civil rights history.
King's legacy, however, overshadows Rustin's. As a PBS biography of Rustin notes, "Because of the stigma attached to homosexuality, most Americans do not know who he was or what he accomplished."
Although he was in fact overshadowed almost completely due to his sexual orientation, California Senator Scott Wiener (D-San Francisco) and Assemblymember Shirley N. Weber (D-San Diego), on behalf of the legislative LGBTQ Caucus and the Legislative Black Caucus, sent a letter January 21, to asking Governor Gavin Newsom to issue a posthumous pardon to Rustin.
Wiener and Weber wrote to Newsom saying "Despite Mr. Rustin's heroic contributions to the civil rights movement, he fell victim to California's homophobic criminal justice system."
The Governor's office responded in a statement to San Francisco based LGBTQ publication, the Bay Area Reporter, "History is clear. In California and across the country, sodomy laws were used as legal tools of oppression," Newsom said in an emailed comment from his office. "They were used to stigmatize and punish LGBTQ individuals and communities and warn others what harm could await them for living authentically. I thank those who are advocating for Mr. Bayard Rustin's pardon. I will be closely considering their request and the corresponding case."
A spokesperson for Los Angeles County District Attorney Jackie Lacey confirmed Tuesday that Lacey had communicated her support of the request by Wiener and Weber.
"67 years ago today Bayard Rustin was arrested in large part because he was a black gay man," said Assemblymember Todd Gloria, vice-chair California Legislative LGBTQ Caucus told the Los Angeles Blade in an emailed statement. "Times have changed and today we urge Governor Newsom to pardon Mr. Rustin, clear his good name, and allow for him to be seen for who he really was: a trailblazing civil rights activist who dedicated his life to fighting for equal rights."
Rustin died on August 24, 1987, of a perforated appendix. In his obituary published by The New York Times; "Looking back at his career, Rustin wrote: 'The principal factors which influenced my life are 1) nonviolent tactics; 2) constitutional means; 3) democratic procedures; 4) respect for human personality; 5) a belief that all people are one.'"
Photo of Bayard Rustin, 1963 press conference for The March On Washington courtesy of The Library of Congress.
Missouri: 21 likely anti-LGBTQ+ bills on first day of pre-filing
Missouri has seen several new bills introduced that promises to be contentious around LGBTQ+ people, especially transgender people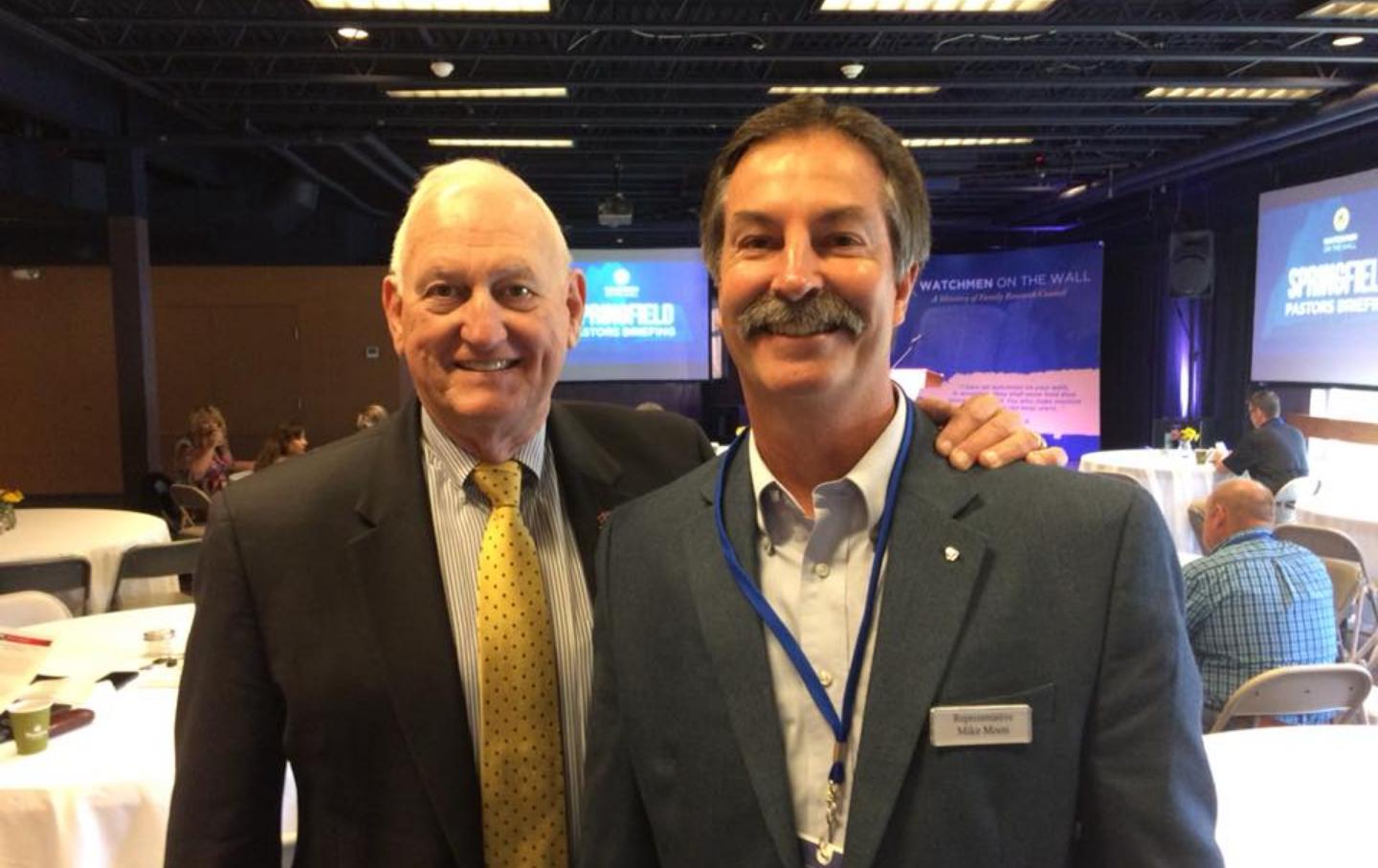 By Erin Reed | JEFFERSON CITY, Mo. – On December 1st, Missouri's legislature commenced a period known as pre-filing, where legislators can start submitting bills to be considered in the 2024 legislative cycle.
Often, the first day of pre-filing provides insight into the legislative priorities for the upcoming session, which begins on January 3rd, 2024. For LGBTQ+ individuals and their allies, the first day of pre-filing revealed that the Missouri Republicans' assault on queer and trans people is nowhere near over.
Notably, at least 21 bills specifically targeting LGBTQ+ people, with a particular emphasis on transgender individuals, were filed on the very first day. These bills aim to ban bathroom access, books, medical care, public drag performances, classroom topics, and more.
Individuals proposing these bills are likely recognizable to those who followed Missouri's 2023 legislative session, which targeted transgender people heavily. For instance, Senator Mike Moon (R-29SD) has filed several bills in the 2024 session focusing on transgender people. He gained notoriety as the primary sponsor of the state's gender-affirming care ban, leading to many trans youth losing access to their medication.
Furthermore, Sen. Moon infamously defended child marriage in a video clip that captured national media attention. Representative Mazie Boyd, who last year proposed one of the most restrictive drag bans in the United States, is also involved.
In a hearing last year, she declined to confirm that a daughter painting her father's fingernails would be acceptable when directly questioned about her bill.
This year, Missouri has seen several new bills introduced in a legislative session that promises to be equally contentious around LGBTQ+ people, especially transgender people. One bill, HB1574, would defund libraries that refuse to ban books. Another, HB1405, would force teachers to use the wrong pronouns for trans students who are not out to their parents. HB1543 would charge teachers with a crime for the distribution of what the law defines as "sexually explicit material."
We know from debates over book bans in 2023 that many LGBTQ+ books in red states often get judged as "sexually explicit."
See this excerpt from HB1574, which would remove funding from libraries that refuse to ban books or ban drag reading hours:
Many more bills focus on LGBTQ+ topics in schools, including a SB1024, a "Don't Say Gay Or Trans" bill. Currently, Missouri is not among the 16 states that impose restrictions on LGBTQ+ discussions in schools. These restrictions are frequently referred to as "Don't Say Gay" bills and often extend to targeting transgender teachers, potentially leading to their firing for using different pronouns or honorifics in class. This push for anti-trans school policies by Republicans is significant, given their unpopularity in the 2023 school board elections, where over 70% of candidates supported by Moms For Liberty were defeated.
One particularly bad bill is HB1520, which modifies the state's current gender affirming care ban for trans youth and incarcerated adults passed in 2023. The original bill allowed those who were already getting care to continue to get care, and also set a sunset date for the law to August 28, 2027, ostensibly to wait for "further research" on care to be released. House Bill 1520 removes both of those exceptions, meaning that the gender affirming care ban would become permanent, and those already receiving care due to being grandfathered in would be no longer allowed to continue receiving care.
See this excerpt from HB1520, where those provisions are crossed out:
Missouri has seen the introduction of new bills this year aimed at "online obscenity." Although the full texts of several bills seeking to ban youth from accessing "obscene content" online are not yet available, there is a history of similar legislation being used to target LGBTQ+ individuals. For example, in Montana, a bill of this nature was almost amended to include "acts of transgenderism." 
On a national level, the Kids Online Safety Act, intended to regulate social media content accessible to minors, has encountered obstacles. A key stumbling block has been lead sponsor Republican Senator Blackburn's statement that the bill would target transgender people. In Missouri, these proposed measures include HB1426, which seeks to prohibit "material harmful to minors" without age verification, and SB1084, an obscenity bill applicable to online websites.
****************************************************************************
Erin Reed is a transgender woman (she/her pronouns) and researcher who tracks anti-LGBTQ+ legislation around the world and helps people become better advocates for their queer family, friends, colleagues, and community. Reed also is a social media consultant and public speaker.
Follow her on Twitter (Link)
Website here: https://www.erininthemorning.com/
******************************************************************************************
The preceding article was first published at Erin In The Morning and is republished with permission.