Pardon Bayard Rustin, lawmakers ask Governor Newsom
Black civil rights leader, gay man and senior aide to Dr. Martin Luther King Jr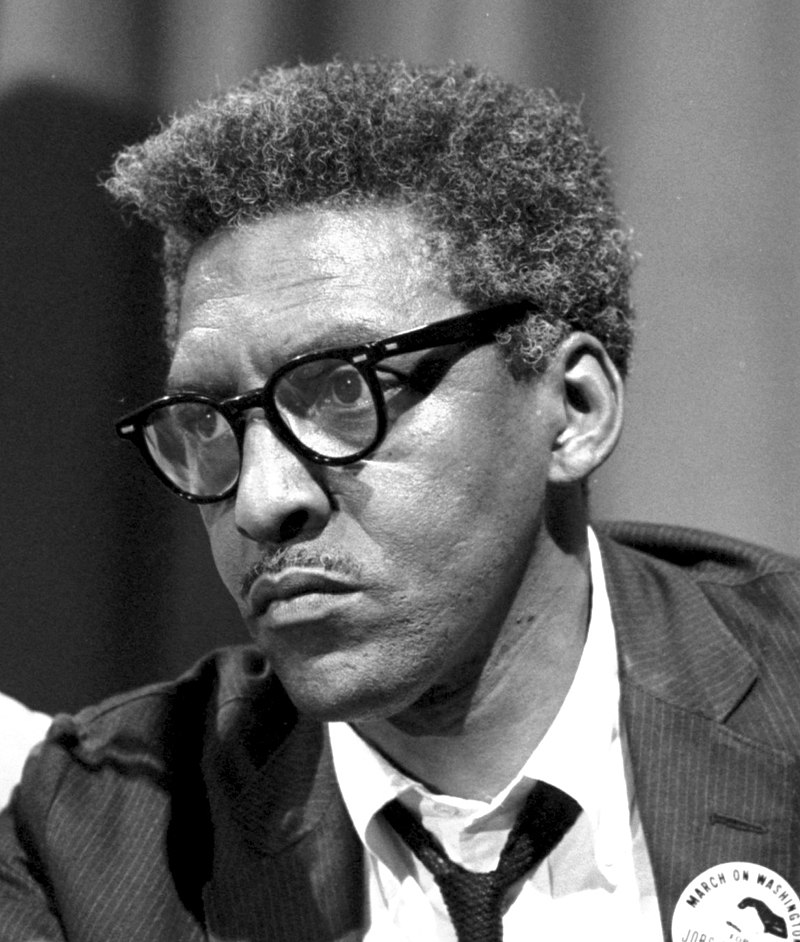 SACRAMENTO, Calif. – Two California lawmakers are petitioning Governor Gavin Newsom to pardon pioneering Black civil rights leader and senior aide to Dr. Martin Luther King Jr, Bayard Rustin, for a conviction of a sex crime committed in Pasadena, California sixty-seven years ago on Jan. 21, 1953.
Although Rustin had been jailed numerous times as a result of his proactive involvement in civil rights protests including refusing to appear before a Selective Service physical exam and later resisting the military draft in 1944 during the Second World War, the arrest in Pasadena was to have a long-lasting negative effect on his career.
Journalist Matt Hormann detailed in a 2011 article, "Rustin had recently returned from Africa and was visiting Pasadena on a lecture tour sponsored by a Quaker organization, the Friends Service Committee. As secretary for student and general affairs with the Fellowship of Reconciliation, an interfaith peace organization, Rustin was thought of by many as the "American Gandhi," for his philosophy of nonviolent resistance."
According to Hormann's piece in the online publication Hometown Pasadena dot com; "After completing a well-received lecture at the Pasadena Athletic Club, he was caught having sex with two men in a parked car at the corner of Raymond Avenue and Green Street.
The following day, he found himself before a Pasadena judge, who charged him with performing a "lewd and lascivious act." Rustin pleaded guilty to the misdemeanor charge and was sentenced to 60 days in the county jail.
Though many in the Fellowship of Reconciliation knew Rustin was gay, the embarrassing circumstances of arrest promptly led to his firing by the organization."
"The arrest record trailed Rustin for many years afterward" and "severely restricted the public roles he was allowed to assume." Historian John D'Emilio wrote in his 2003 biography Lost Prophet: The Life and Times of Bayard Rustin.
Rustin recognized the negative impact of that arrest, writing a friend not long after he was released from the Los Angeles County Jail after serving his sentence and registering as a sex offender; "I know now that for me, sex must be sublimated, if I am to live with myself and in this world longer."
In redemption of sorts, Rustin was to earn accolades for being the architect of Dr. Martin Luther King Jr.'s epic 1963 civil rights gathering, 'The March On Washington,' ten years after the arrest. In his book, D'Emilio writes how Rustin's sexuality was used against him again and again, including by people in the movement, but there was a moment of solidarity when noted white supremacist South Carolina Senator Strom Thurmond read an account of the Pasadena arrest into the Congressional Record and civil rights leaders responded by affirming their "great confidence in Bayard's moral integrity."
In January 2019, the LGBTQ podcast Making Gay History aired an extended interview with Rustin's life partner Walter Naegle and as well as unaired audio from an interview with the Washington Blade in the mid-1980s. "At a given point, there was so much pressure on Dr. King about my being gay and particularly because I would not deny it, that he set up a committee to explore whether it would be dangerous for me to continue working with him," Rustin told the Blade during that interview.
For Rustin, asserting his identity as an African-American went hand-in-hand with identifying as a gay man in terms of civil rights and equality. "It occurred to me shortly after that that it was an absolute necessity for me to declare homosexuality because if I didn't I was a part of the prejudice," he said. "I was aiding and abetting the prejudice that was a part of the effort to destroy me," he told the Blade as documented by Making Gay History.
Hormann reflected, "The 1963 March on Washington for Jobs and Freedom, which Rustin organized remains a landmark in civil rights history.
King's legacy, however, overshadows Rustin's. As a PBS biography of Rustin notes, "Because of the stigma attached to homosexuality, most Americans do not know who he was or what he accomplished."
Although he was in fact overshadowed almost completely due to his sexual orientation, California Senator Scott Wiener (D-San Francisco) and Assemblymember Shirley N. Weber (D-San Diego), on behalf of the legislative LGBTQ Caucus and the Legislative Black Caucus, sent a letter January 21, to asking Governor Gavin Newsom to issue a posthumous pardon to Rustin.
Wiener and Weber wrote to Newsom saying "Despite Mr. Rustin's heroic contributions to the civil rights movement, he fell victim to California's homophobic criminal justice system."
The Governor's office responded in a statement to San Francisco based LGBTQ publication, the Bay Area Reporter, "History is clear. In California and across the country, sodomy laws were used as legal tools of oppression," Newsom said in an emailed comment from his office. "They were used to stigmatize and punish LGBTQ individuals and communities and warn others what harm could await them for living authentically. I thank those who are advocating for Mr. Bayard Rustin's pardon. I will be closely considering their request and the corresponding case."
A spokesperson for Los Angeles County District Attorney Jackie Lacey confirmed Tuesday that Lacey had communicated her support of the request by Wiener and Weber.
"67 years ago today Bayard Rustin was arrested in large part because he was a black gay man," said Assemblymember Todd Gloria, vice-chair California Legislative LGBTQ Caucus told the Los Angeles Blade in an emailed statement. "Times have changed and today we urge Governor Newsom to pardon Mr. Rustin, clear his good name, and allow for him to be seen for who he really was: a trailblazing civil rights activist who dedicated his life to fighting for equal rights."
Rustin died on August 24, 1987, of a perforated appendix. In his obituary published by The New York Times; "Looking back at his career, Rustin wrote: 'The principal factors which influenced my life are 1) nonviolent tactics; 2) constitutional means; 3) democratic procedures; 4) respect for human personality; 5) a belief that all people are one.'"
Photo of Bayard Rustin, 1963 press conference for The March On Washington courtesy of The Library of Congress.
Out for America; nearly 1,000 elected LGBTQ+ officials but more needed
Lack of representation has consequences, as LGBTQ elected officials are best positioned to defend against anti-LGBTQ legislative attacks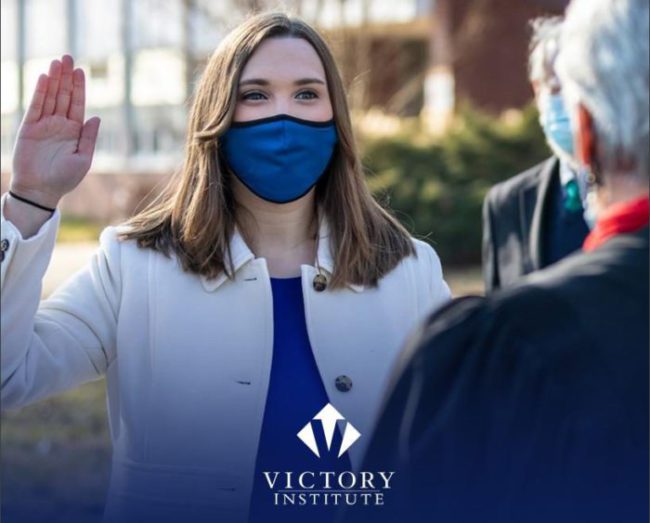 WASHINGTON – In its annual report the Washington D.C. based LGBTQ Victory Institute noted that there had been an increase of 17 percent in the past year of LGBTQ Americans serving as elected officials. According to the data in the Out for America 2021 report released this past week, there are 986 known out LGBTQ elected officials in the United States.
The Victory Institute reported that total included two U.S. senators, nine U.S. representatives, two governors, 189 state legislators, 56 mayors and six statewide executives. While this is considered a large increase, LGBTQ people hold just 0.19 percent of elected positions in the United States, despite making up at least 5.6 percent of the U.S. adult population.
Americans must elect 28,116 more LGBTQ people to public office for LGBTQ people to achieve equitable representation (serving in 5.6 percent of elected positions) the report went on to note.
KEY FINDINGS:
The report found that in the past year (between June 2020 and June 2021):
LGBTQ elected officials of color increased by 51 percent, with Black LGBTQ elected officials growing at the fastest pace (a 75 percent increase);
Trans women elected officials increased by 71 percent (from 21 to 36), yet trans men saw no increase (with just five serving nationwide);
Queer-identified elected officials increased by 83 percent, faster than all other sexual orientations; and
LGBQ cisgender women state legislators surpassed the number of GBQ cisgender men state legislators for the first time.
The report also found that:
LGBTQ elected officials are significantly more racially and ethnically diverse than the overall elected official population, but are less diverse than the U.S. population;
Mississippi is the only state in the nation with zero known out LGBTQ elected officials serving;
23 states have transgender elected officials serving and 29 states have non-cisgender elected officials;
LGBTQ people are equitably represented among mayors of top 100 cities for the first time (with six), but are underrepresented among mayors overall and in all other public positions; and that
84 percent of LGBTQ elected officials are Democrats and just three percent are Republicans.
In an emailed statement, former Houston, Texas Mayor Annise Parker, who currently serves as the President & CEO of LGBTQ Victory Institute reflected, "While LGBTQ elected officials are growing steadily in number, at this pace it will still take decades to come anywhere close to achieving equitable representation in government."
Parker went on to note, "This lack of representation has enormous consequences, because LGBTQ elected officials are best positioned to defend against anti-LGBTQ legislative attacks and to change the hearts and minds of colleagues in supporting inclusive policies. A moonshot effort to increase our numbers is essential to advancing equality at every level of government – and a large part of that is showing LGBTQ people that running for office is our best bet to achieve lasting social change."
In addition to changes in representation over the last year, the report also looks at trends since the first Out for America report was released in November 2017. In that time, LGBTQ elected officials increased by 121 percent (from 448 to 986) overall, and LGBTQ elected officials of color increased by 201 percent (from 92 to 277).
Since November 2017, there is a 296 percent increase in Black LGBTQ elected officials (from 23 to 91), 135 percent increase in Latinx LGBTQ elected officials (from 51 to 120) and a 117 percent increase in Asian American and Pacific Islander elected officials (from 12 to 26). Trans women increased by 800 percent (from four to 36) and bisexual elected officials by 787 percent (from eight to 71).
"LGBTQ elected officials are significantly more diverse than the overall elected official population – so their impact extends beyond LGBTQ equality alone," said Ruben Gonzales, Executive Director of LGBTQ Victory Institute. "LGBTQ elected officials are on the frontlines in legislative efforts to end police brutality, defend voting rights and secure inclusive healthcare reform. LGBTQ people are represented in every community in America and that diversity allows for more thoughtful policy changes when we are in office."
The Out for America report is an annual analysis of LGBTQ elected representation in government based on Victory Institute's LGBTQ elected officials database – the largest and most comprehensive listing available. The interactive Out for America map, updated daily, displays all known LGBTQ elected officials and is available at outforamerica.org.
Read the full Out for America 2021 report at victoryinstitute.org/out-for-america-2021.
Biden to nominate LGBTQ synagogue rabbi to religious freedom commission
Sharon Kleinbaum joined NYC's Congregation Beit Simchat Torah in 1992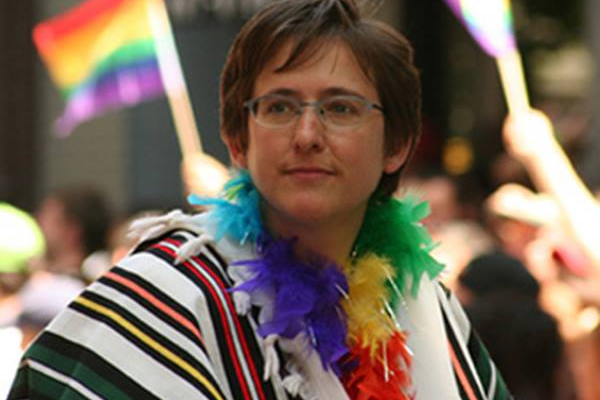 WASHINGTON — President Biden on Friday announced he plans to nominate the chief rabbi of an LGBTQ synagogue in New York City to the U.S. Commission on International Religious Freedom.
Rabbi Sharon Kleinbaum joined Congregation Beit Simchat Torah in 1992.
"She was installed as CBST's first rabbi in 1992, arriving at the height of the AIDS crisis when the synagogue was in desperate need of pastoral care and spiritual leadership," reads a bio that announced Biden's intention to nominate Kleinbaum to the commission. "She guided the congregation through a period of loss and change, while addressing social issues and building a strong and deeply spiritual community. Under her leadership as senior rabbi, CBST has become a powerful voice in the movement for equality and justice for people of all sexual orientations, gender identities and expressions."
Kleinbaum is married to American Federation of Teachers President Randi Weingarten.
The commission seeks to defend religious freedom in the U.S. and around the world. The president and Democratic and Republican leaders in Congress nominate members.
Bill would require universities to apply for Title IX religious exemption waiver
Measure seeks to highlight anti-LGBTQ higher education institutions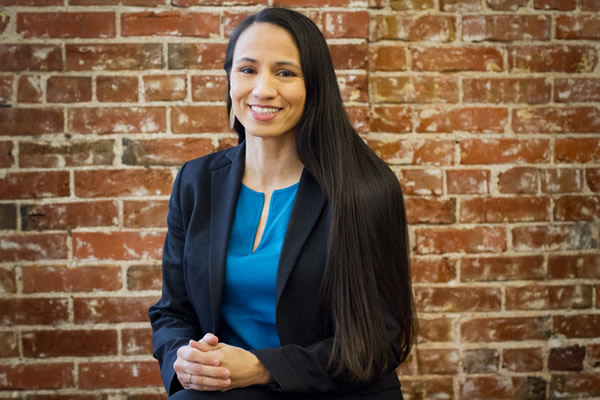 WASHINGTON — Four members of Congress on Thursday introduced a bill that would require federally-funded universities to apply for a waiver from the U.S. Department of Education before they can receive a religious exemption from Title IX of the Education Amendments of 1972.
A press release that U.S. Reps. Katherine Clark (D-Mass.), Chris Pappas (D-N.H.), Sharice Davids (D-Kan.) and Mondaire Jones (D-N.Y.) issued notes the Exposing Discrimination in Higher Education Act would also require "the Department of Education and the exempted higher education institutions to prominently display the waiver on their websites in order to inform students of their beliefs before arriving on campus."
The members of Congress note "several higher education institutions across the U.S." beginning in 2013 "applied for religious exemptions with the Department of Education that would allow them to discriminate against LGBTQ students on campus." The Department of Education during the previous White House sought to revoke the waiver application requirement.
"These exemptions allow students to be removed from extracurricular organizations, leadership posts, sports teams, and even be expelled simply for being members of the LGBTQ community," reads the press release.
The previous White House rescinded guidance to public schools that said Title IX requires them to allow transgender students to use restrooms based on their gender identity. The Biden administration last month said Title IX bans discrimination against LGBTQ students.
"Every student deserves to attend a college where their entire identity is accepted and celebrated," said Clark. "Without transparency about a school's beliefs, students may arrive on campus only to learn that their school has policies in place that infringe on their civil rights. I'm proud to introduce the Exposing Discrimination in Higher Education Act to ensure that students can apply to college with all the information necessary to set them up for success."
Davids added "every student deserves an educational experience free from discrimination and harassment."
"At the moment, we are letting down our LGBTQ+ community on college campuses, as more taxpayer-funded universities quietly skirt around civil rights law," said the Kansas Democrat. "By reinstating the waiver requirement for universities who seek exemption from anti-discrimination protections, we are not only protecting LGBTQ+ students from unfair treatment, but we are reminding them that their experience is visible and valuable."