January 23, 2020 at 2:21 pm PST | by Scott Stiffler
Best of LGBTQ LA
This third annual special issue of the Los Angeles Blade celebrates the best of the LGBTQ community. From DJs to activists, restaurants to doctors, these are your picks for the Best of LGBTQ LA.
The process began in November with online nominations. We picked the top five vote getters in 40 categories. Then our readers voted in December and here we present the winners. About 2,000 nominations and 10,000 votes were cast.
The Blade staff congratulates each of this year's winners and finalists.
Best LGBTQ Influencer
Winner: Gigi Gorgeous
Nobody can make you do something you don't want to do—but our winner has a knack for nudging her millions of fans and followers to be their best selves, be it by stepping up their look, or living their truths. Leading by example, self-professed "creator, personality, model/actor, lover of beauty, fashion, and a good party" Gigi Gorgeous made a public declaration of her identity as a transgender woman in 2013 and, last year, wed Nats Getty, the fashion designer and daughter of passionate philanthropist Ariadne Getty (who takes this year's honor as Most Committed LGBTQ Activist). "You can have everything in the world, but if you aren't happy within yourself," Gorgeous once said, "it's not worth it."
@gigigorgeous
Runner-up: Ryan Mitchell (@theslaygawd)
Most Committed Activist LGBTQ Activist
Winner: Ariadne Getty
Last year's winner for Best Straight Ally is an unyielding advocate for our community. The granddaughter and godchild of J. Paul Getty, she told the Blade, "I've never pretended that I made a penny in my life. I inherited this money and I'm a steward." Her interpretation of that stewardship merges money and mouth. Not content to simply write a check—millions have been donated to organizations including the Los Angeles LGBT Center and GLAAD, via the Ariadne Getty Foundation—she works the phones and speaks at public events, in the service of securing and protecting LGBTQIA rights. "The time is now to stand by marginalized communities and promote a better world for all," said the mother of two out children.
ariadnegettyfdn.org
Runner-up (Tie): Eddie Martinez and Queen Victoria
Best Ally
Winner (Tie): Dwyane Wade/Gabrielle Union and Kathy Griffin
Married since 2014, now-retired NBA legend Wade and uncompromising actress Union solidified their status as awesomely affirming parents last year, when they celebrated their son's gender expression via the social media posting of 12-year-old son Zion showing off fancy long fingernails. Union did the Twitter posting, and Wade shut down the sadly predictable backlash, tweeting, "As a parent my only goal is that my kids feel that I see them, love them and support them." For those who feel adrift while navigating less-than-nurturing environments, that one-two punch of Pride-centric messages landed in the sweet spot where we all deserve to live.
dwyanewade.com
‪@itsgabrielleu
Kathy Griffin
Whether hosting the Str8UpGayPorn Awards (as she did, with her usual filthy fabulousness, on Jan. 12) or holding the severed head of Donald Trump, this Griffin has claws—and never fails to let them rip in the service of supporting LGBTQ people. Gays who find themselves zinged know enough to get the joke, and move on to the next laugh. She's poised to pierce all comers, and that's why we love her.
kathygriffin.net
Best DJ
Winner: DJ Morningstar
"I'm extremely honored to earn people's votes again," says DJ Morningstar, of his second consecutive win in this category. "I'm having more fun and am happier DJ'ing today than I've ever been," he notes, crediting the LGBTQ community "for not just literally saving my life, but for providing the source for that happiness. I feel very fortunate to be accepted within a community who are so diverse, proud, intelligent, fun, free, and are quite literally always righteous in any cause. Not to mention, by far the most vibrant crowd I've ever played to. I want to thank everyone for supporting and valuing me."
Morningstar, whose "father created and opened up Rage, which is known as a leading force behind what has become known as WeHo nightlife," says he thinks of West Hollywood as "an incredible place because it's proudly gay, and I hope that it remains that way, and that the claws of corporate over-capitalizing gentrification don't suck that majestic soul out."
@MORNINGSTARdj
Runner-up: DJ Derek Monteiro (djderekmonteiro.com)
Best Drag Queen
Winner: Mayhem Miller
Caps and exclamation points are well-earned prerogatives of Mayhem Miller, who writes, "WOW!!! It's such an honor to win BEST DRAG QUEEN."
The seasoned performer the world knows as a Season 10 contestant on "RuPaul's Drag Race" surely got the vote out via the love from fans of her weekly events at The Abbey ("All That '90s" 1990s-themed party on Tuesdays, "Brunch Service" drag brunch on Saturdays).
Calling LA a "city full of amazing drag entertainment," Mayhem says she's "just one of its many shining examples, for how fierce our drag really is out here. The scene is growing more and more, and I'm just happy to be part of it after all these years." This young year is already looking bright for Mayhem, who told us she's got gigs and projects in the realms of "film, TV, and music, coming very soon."
692 N. Robertson Blvd.
Runner-Up: Melissa Befierce (@MelissaBefierce‬)
Best Bartender
Winner: Tyler Booth, Flaming Saddles
Having spent a good portion of 2019 pouring on the charm while mixing cocktails and serving suds at WeHo's let-the-good-times-roll western-themed watering hole, last year's winner in this category wiped out the competition to emerge once again on top. We'll drink to that.
8811 Santa Monica Blvd.
flamingsaddles.com
Runner-up: Anthony Saldana (Micky's West Hollywood)
Best Public Official
Winner: Lindsey Horvath
Mayor Pro Tempore Lindsey P. Horvath was elected to the West Hollywood City Council in 2015, and won reelection last year.
Previously, she served as a Council member from 2009-2011.
"To even be included in a category with the officials who are my fellow nominees is an honor in and of itself," said Horvath, of her win, promising she "will fight tirelessly to protect, defend, and empower our LGBTQ+ family in West Hollywood, the greater Los Angeles region, and beyond."
Helping to connect West Hollywood to the broader Metro rail system, creating new housing options, and a hope to see "changes in the current federal administration to acknowledge, uplift, and celebrate our LGBTQ+ community" are among her 2020 priorities.
Of her home turf, the WeHo resident says, "our values aren't just words on a page—they are a way of life. That's why it's important to hold ourselves accountable in the ways we fall short, and to work together to make West Hollywood even better for generations to come. I appreciate that I have a unique opportunity to work with the members of my community to do just that."
Runner-up: Congressman Adam Schiff (last year's winner)
Best LGBT Businessperson
Winner: Chris Miller
Articulate and altruistic Chris Miller wasn't at a loss for words, when we reached out to him for comment on his win—but he did begin by distilling it to this dense nugget: "Be nice." That, says the president of Flower Films and film/television branding conglomerate Barrymore Brands, "is honestly the core of everything we do, and how I personally operate and run Revolver [Video Bar].
Whenever anyone hears that I own Revolver, their first reaction is normally, "Everyone is so nice there!"—and that just makes me so happy."
Life, Miller reflects, is hard, "and it's so easy to get bogged down with the daily grind and politics, body image, shaming, and not feeling happy or taken care of. We've lost so many incredible friends and loved ones recently, and we can't stop all of the daily challenges—but if we're all just nice to each other, we can make a big difference!" Miller and crew have done just that, by participating in events with GLAAD, AIDSRide, and The Center.
Revolver is located at 8851 Santa Monica Blvd., revolverweho.com
Best Shopping Center
Winner: FIGat7th
Downtown LA's premier entertainment, retail, and dining destination delights fashionistas, foodies, and fun- seekers alike.
The open-air shopping center's 333,000 square feet of offerings include live music events, art exhibitions, and a first-class collection of unique eateries inside TASTE Food Hall.
Thursdays, 10 AM to 2PM, the farmer's market is a rain-or-shine happening that sends you home ready to cook up a storm, with fresh fruits and vegetables, eggs, honey, breads, olives, and more.
7th & Figueroa Sts.
figat7th.com
Editor's Choice: The Original Farmer's Market (6333 W. 3rd St.; farmersmarketla.com)
Best Queer-Friendly Night Out
Winner: Chico's Angels
Once upon a time, 2003 to be precise, comedy collaborators Kurt Koehler and Oscar Quintero wrote a little show that grafted a gay sensibility onto the wildly popular, often awful '70s TV show about three little girls plucked from the police academy by a mystery man who sent them on dangerous missions. Audiences on every point of the Kinsey scale have been flocking to the "Chico's Angels" series ever since, and the dependability factor of its bawdiness makes them our winning destination for friends of Dorothy, and their friends. This Latin drag queen version of "Charlie's Angels" casts Quintero as Kay Sedia, Danny Casillas as Frieda Laye, and Ray Garcia as Chita Parol. Infiltrating a beauty contest, protecting Charo from an assassin, and busting a Mexican baby black market ring are among the undercover crime-fighting endeavors that never fail to put them in close proximity to shirtless hunks.
chicosangels.com
Editor's Choice: Tramp Stamp Granny's (1638 N. Cahuenga Blvd.; trampstampgrannys.com)
Most LGBTQ-Friendly Workplace
Winner: The Los Angeles LGBT Center
"For more than 50 years, the Los Angeles LGBT Center has been providing invaluable services to our community. Many of our employees choose to work at the Center precisely because they are empowered to grow professionally in an environment that respects and honors who they are," said Center Director of Human Resources, Sharon Brown. "We believe this ability to be one's authentic self—regardless of background or identity—creates a workplace that is full of compassion and respect for the LGBT community and all who enter our doors. We are enormously proud of our staff and grateful to be acknowledged in this way."
McDonald/Wright Building, 1625 Schrader Blvd.
lalgbtcenter.org
Editor's Choice: AIDS Healthcare Foundation (winner of this year's Best Doctor/Medical Provider; 6255 Sunset Bldg.; aidshealth.org)
Best Non-Profit
Winner: Project Angel Food
"A world where every sick person is fed, nourished, and loved" is the vision statement of this year's winner, a repeat of their 2019 honor. They give that vision focus, via preparing and delivering 15,000 meals per week to people impacted by serious illness. "We believe no one fighting critical illness should go hungry," they say, "which is why we personally deliver, with care and compassion, free medically tailored meals, handmade with healthy ingredients, to those in our community who are hungry and alone." Stars align April 5, when Project Angel Food offers "an incredible opportunity" to see the 11-time Tony Award-winning Broadway Musical "Hamilton" at the Hollywood Pantages Theatre, this year's winner for Best Venue. Your purchase of prime Orchestra seats at $500 each (with $288 per ticket tax-deductible) goes to support this (literally) winning non-profit.
922 Vine St.
angelfood.org
Editor's Choice: LA Pride, GMCLA (gmcla.org)
Best Pet Business or Vet
Winner: VCA-Miller-Robertson Animal Hospital
Last year's runner-up is this year's top dog, which gives us pause (paws?) to ponder their pedigree: They've strutted down the victor's catwalk before, when their Dr. Mark Nunez was awarded 2018's Best in Show, so to speak. Nunez is still part of the VCA team—an anything-but-mangy menagerie of dedicated, friendly, professional colleagues who have "made it their mission to help pets live longer, healthier lives," as their website notes. "To be true to this mission, the hospital team relies on several individuals, each equally important, in helping us deliver the highest quality care and client experience for both you and your pet."
8807 Melrose Ave.
vcahospitals.com/miller-robertson
Editor's Choice: Laurel Pet Hospital (7970 Santa Monica Blvd.; laurelpethospital.com)
Best Regional Pride
Winner: DTLA Proud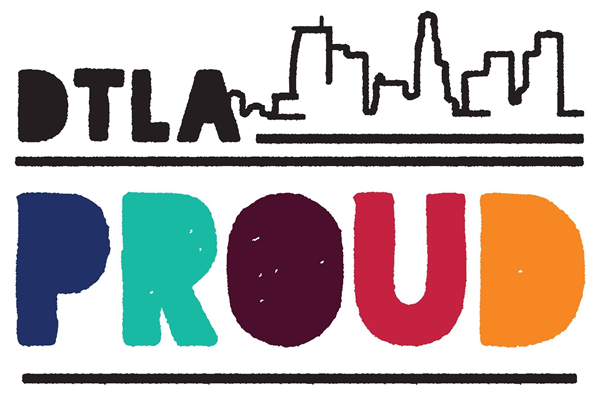 DTLA Proud's mission to strengthen and empower the local LGBTQ and ally community in Downtown Los Angeles took a decisive turn in 2019, when Board of Directors President Oliver Alpuche spoke with the Blade, in advance of the annual community festival, held Aug. 23-25. "We need to be active 365 days a year," said Alpuche, "so we set out to start building the infrastructure of how we become an organization that is represented year-round." The answer came in the form of their construction-to-begin-this-year Community Center, which will offer an all-ages cafe featuring a transitional youth job training program, a queer library, co-working office spaces for LGBTQ+ non-profit start-ups, a conference room and theater, a community room and artist studios, a drop-in center, and services including career counseling, testing, senior support, and financial advisement.
Editor's Choice: Palm Springs Pride (pspride.org)
Best House of Worship
Winner: InVision Church
Runner-up: Congregation Kol Ami
Offering a "spirit-led, inclusive, affirming, non-denominational gathering of Christ-followers seeking authentic identity in Jesus," InVision gives the LGBTQ community its own down-home, rollicking place of worship. Our runner up-last year, InVision flip-flops with 2019's winner, Congregation Kol Ami (2020's Editor's Choice), whose "commitment to progressive spirituality, diversity, inclusion, and social justice remains rooted in Jewish tradition and practice."
Invisionchurch.com
kol-ami.org
Most LGBT-Friendly City
Winner: West Hollywood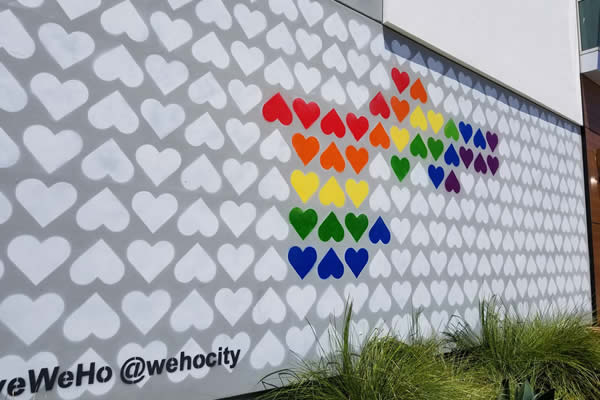 As we noted last year, when singing the praises of WeHo's win for Best Place to Live, "There's just no place like it. The little town remains Los Angeles' hottest destination for the entertainment industry with its boutique hotels, celebrity-owned restaurants, unparalleled nightlife and shopping, and world-renowned events. like the HBO Emmy Party, Sir Elton John's Annual Oscar Party, and the West Hollywood Halloween Carnival." What's more, WeHo City Council member and Mayor Pro Tempore Lindsey P. Horvath took top honors this year, in our Best Public Official category. See her write-up for what Horvath has planned, in the quest for further glorifying an already fabulously friendly city.
Editor's Choice: Palm Springs (vistpalmsprings.com)
Best LGBT Red Carpet Event
Winner: GLAAD Media Awards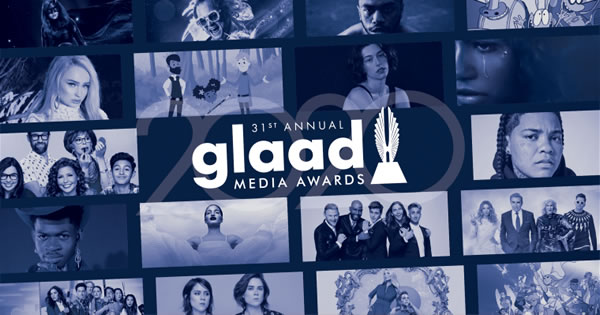 The crimson carpet has always been a call to fabulousness—but with the possible exception of Cher on the year of her win for "Moonstruck" and Björk for that swan thing, who's answered it better than the rainbow tribe? Here, in their natural habitat, they shine most brightly when they primp, preen, pose, and pontificate while awaiting entry to the GLAAD Media Awards. The GLAAD Media Awards are held in NYC on March 19, and in Los Angeles on April 16. Instagram better pre-order congratulatory fruit baskets now, in anticipation of the sudden spike in traffic.
Editor's Choice: OutFest (outfest.org)
Best Real Estate Firm
Winner: The Collective, Realty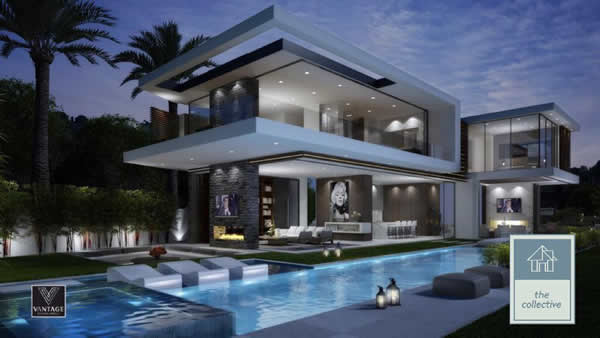 A co-winner of this category last year, Collective emerged this time around as the sole victor. As we wrote then, "Owner Anthony Vulin assures that all of his mortgage brokers and appraisers are vetted as LGBT friendly, so you can invite them into your home with confidence. The Collective Realty also advocates for LGBT home ownership and nondiscrimination, by lobbying statewide, and in D.C."
8278 1/2 Santa Monica Blvd and 2146 Sunset Blvd.
thecollectiverealty.com
Editor's Choice: Berkshire Hathaway HomeServices California Properties (last year's co-winner; bhhscalifornia.com)
Best Salon/Spa
Winner: Shorty's Barber Shop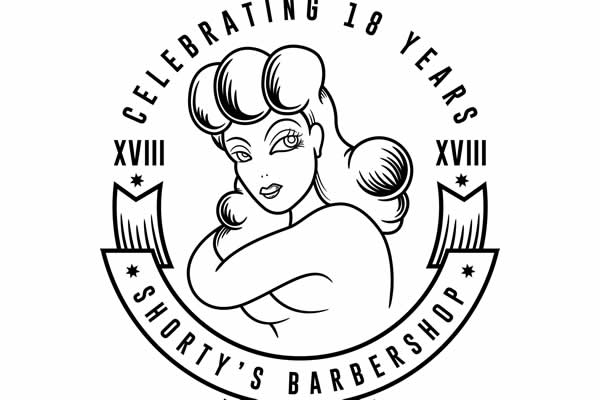 No close shaves here: Shorty's won this category last year, and did it again by considerably more than a whisker. As we wrote in praise of their 2019 win, "When you walk out with some merch (the styling putty and soy paste are customer favorites), you can feel good about that, too. All of their products are ethically created, and never tested on animals. Besides the perfect cut, Shorty's also puts a premium on giving back, by working with the likes of Concrete Hero, AIDS Project Los Angeles, and the Los Angeles LGBT Center."
755 N. Fairfax Ave.
@shortys_barbershop
Editor's Choice: The Powder Room (thepowderroomla.com)
Best Car Dealership
Winner: Cadillac of Beverly Hills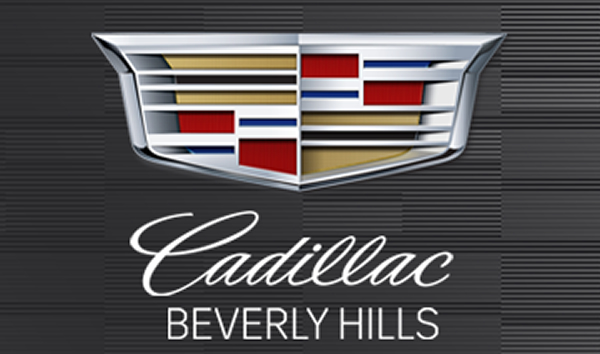 Rightly hailed by a recent Los Angeles Blade article as "the Cadillac of Cadillac dealerships," Cadillac of Beverly Hills is, we noted, a "sleek, sprawling, super-modern facility, located on the marquee corner of Robertson and Wilshire." This is not, General Sales Manager Ronald Elkhoury told us, "your traditional auto dealership that you go into, and are attacked by salespeople with tacky techniques. And you feel that right away. There's no pressure at all. It's a place where you're able to relax, and encouraged to just hang out." Five distinct lounges, Netflix viewing, and Starbucks coffee back up that assertion—but it's the high standards of the iconic American-made luxury brand that has the competition spinning its wheels.
8767 Wilshire Blvd.
cadillacbeverlyhills.com
Editor's Choice: Tesla, Century City (10250 Santa Monica Blvd)
Best Drag Show
Winner: Legendary Bingo at Hamburger Mary's
Legendary Bingo is in fact Legendary after 22 years in West Hollywood and over 7 million dollars raised for local, national and international charities. Creator/producer Jeffery Bowman aka "Bingo Boy" has a roster of all star drag bingo hostesses including Roxy Wood (Supergirl), Willam Belli (A Star Is Born), trans activist Calpernia Addams and local sensations Ingenue and Roz Drezfalez. Fans of the event come from all over the globe to experience the hilarious show with callbacks, paddling for false bingos and frequent celebrity guests like Emma Stone, Lily Tomlin, Brie Larson, Kirsten Vangsness and Eric McCormack. With five shows a week at West Hollywood's Hamburger Mary's, bingo keeps these performers busy. 
Editor's Choice: Showgirls Mondays (Micky's West Hollywood; mickys.com)
Best Dance Party
Winner: Club Papi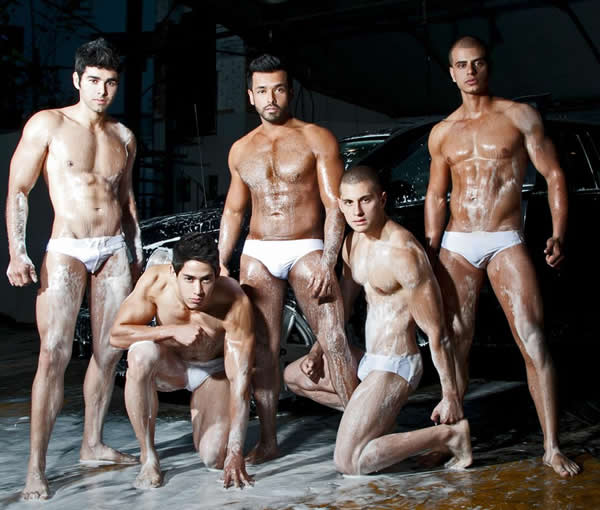 Club Papi Productions and Stefano Rosso put a smoking hot spin on the notion of TGIF, with this Friday night gathering of 1,000+ people well-prepared to party on two caliente dance floors flavored by 16 mouth-watering, drop-dead gorgeous muscle Papi and Latin twink go-go boys, presided over by the scandal-loving Ms. Lola. DJs Hardy and Ben lay down bossy beats and sweet rhythms in the main room and upstairs lounge (think Latin, Reggation, dance, and hip hop). The trouble starts at 9 PM, with the cover waived until midnight, and after hours dancing until 4 AM. Sex sells, and we're buying (in crumpled single bills)!
8857 Santa Monica Blvd.
clubpapi.com/los-angeles
Editor's Choice: Confessions (at The Abbey; theabbeyweho.com)
Best Restaurant
Winner: Tortilla Republic.
Delicious and decadent—just like you! After winning last year, victory is on the menu again for Tortilla Republic, whose West Hollywood location offers fresh and inventive takes on classic Mexican cuisine. Signature dishes include Pork Chop Al Pastor, Ancho Rubbed Salmon, and Carnitas with caramelized orange peel. The fan favorite Smoke 'n Berries mezcal cocktail washes everything down exceedingly well, as will their margaritas, made with freshly squeezed juices shaken with premium tequila. Gluten-free, vegan, and vegetarian options mirror the spirit of inclusiveness fostered by the friendly staff.
616 N. Robertson Blvd.
tortillarepublic.com/location/west-hollywood-california
Editor's Choice: Catch LA (https://catchrestaurants.com/catchla)
Best Cannabis Business
Winner: The Artist Tree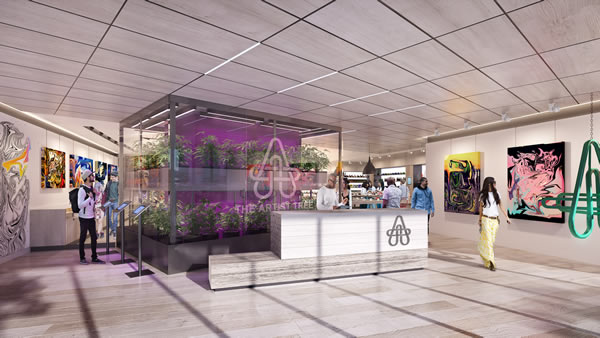 Like marriage equality and an Oscar win for Lady Gaga, the legal consumption of cannabis in California is a hard-won cause for celebration. Since opening in November 2019, this budding pot purveyor has been providing wide-eyed patrons not just with product, but something to stimulate the heightened mind. There are dozens of works of art on the walls, all by local artists who get every penny of profit from sales. "When we came up with this concept," says Lauren Fontein, one of four Artist Tree founders, "we wanted it to be an experience, not just a destination. WeHo is a very special place, with a unique demographic that's really focused on the arts. So we wanted to give artists a forum, and draw people in to see that." Fontein, who says two consumption lounges will open in other locations by the end of this year (one for smoking, one for edibles), notes they want their Tree to grow, while staying true to its roots as "an extension of the community that really reflects its creativity and diversity." Bonus points: Fellow co-founder Aviv Halimi is spearheading a recycling/compost initiative committed to a 25% landfill rate in 2020, and a 0% rate by 2022.
8625 Santa Monica Blvd.
theartisttree.com
Editor's Choice: MedMen (735 S. Broadway; medmen.com)
Best Doctors/Medical Provider
Winner: AIDS Healthcare Foundation
Last year's Editor's Choice for Most LGBT-Friendly Workplace won the admiration of this year's voters, for the consistently excellent work of doctors, physician's assistants, nurse practitioners, med techs, benefits counselors, and support staff at 14 AHF Healthcare Centers and satellite clinics throughout Southern California. In its quest to rid the world of AIDS, this nonprofit organization provides cutting-edge medicine and advocacy in 43 countries. Locally, says AHF Senior Director of Communications Ged Kenslea, "Our 'circle of care' concept starts with free and accessible HIV testing. When called for, AHF then provides swift linkage to care and follow-up treatment. We try as best we can to keep the focus on the patient by serving as their partner in care, in order to make it easier for them to adhere to their medication and care regimens to help them achieve their best selves, health and wellness-wise."
6255 Sunset Blvd
aidshealth.org
Editor's Choice: Southern California Men's Medical Group/Men's Health Foundation (9201 W. Sunset Blvd.; menshealthfound.org)
Best Museum or Art Gallery
Winner: The J. Paul Getty Museum

In praise of its 2019 win in this category, we noted the Getty's mission to collect, conserve, and exhibit works of outstanding quality, as well as its ongoing commitment to scholarly research, public education, and programming in the visual arts. Current exhibits include "Unseen: 35 Years of Collecting Photographs" (on view through March 8) and Käthe Kollwitz: Prints, Process, Politics" (on view through March 29). Their Feb. 19 talk, "Place is the Space: Recasting Black Presence and Power through Art," is a free event requiring advance reservations. Six daily tours tell the story of The Getty Center's Central Garden, designed and conceived by artist Robert Irwin.
1200 Getty Center Drive
getty.edu
Editor's Choice: One Gallery (626 N. Robertson Blvd.)
Best Fitness or Workout Spot
Winner: 24 Hour Fitness
Like an insatiable man's dating app that always seems to be on, many locations of this gym are open, as the name implies, 24/7. "We care about getting you the results you want," they say, and do so by setting members up with a free custom workout plan from the moment you join, and providing daily guidance through a wide variety of fitness classes, personal and small group training programs, and their free custom workout app, 24GO. "Our goal is to guide you to success with personal fitness experiences that are not only challenging and motivating, but also fun and inviting," they say, noting that applies equally to those "looking to get back on track, start fresh, or simply not sure where to start."
LA gyms at 505 S. Flower St., 5045 W. Slauson Ave., 3699 Wilshire Blvd.
24hourfitness.com
Editor's Choice: Barry's Bootcamp (last year's runner-up; 1106 N. La Cienega Blvd.)
Best LGBTQ-Owned Business
Winner: The Abbey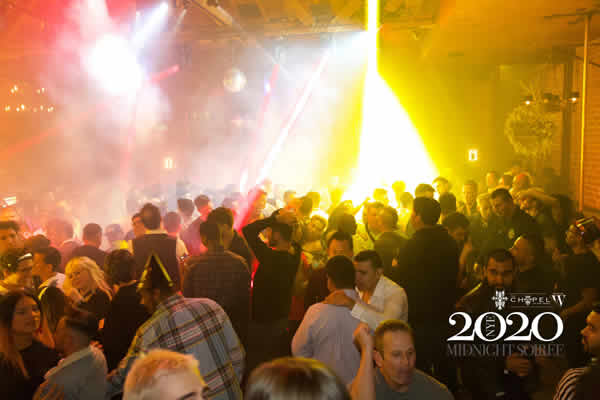 The world-famous West Hollywood bar and eatery made local history late last year, by announcing the launch of "Heavenly Bodies," the first known transgender club event in Los Angeles history, to take place monthly, on Sundays, at The Chapel at The Abbey. Owner David Cooley's commitment to community includes his annual Academy Awards viewing party, which has raised nearly $2 million for AIDS Project Los Angeles. He helped found Gay & Lesbian Elder Housing, hosts an annual "Christmas in September" event and toy drive for Children¹s Hospital Los Angeles, and is known for his politically charged stunts. (He banned bachelorette parties from The Abbey until marriage was legal in California, and created the Chick-for-Gay sandwich, which raised thousands of dollars for the American Foundation for Equal Rights.) Cooley supports dozens of LGBT and community groups annually, including OUTfest, the Los Angeles LGBT Center, The Trevor Project, and GLAAD.
Editor's Choice: Block Party (5052 York Blvd; blockpartyhlp.com)
Best Hotel
Winner: Kimpton La Peer
Last year's runner-up won a "suite" victory this year. Mere steps from the intersection of Melrose Avenue and Santa Monica Boulevard, Kimpton La Peer Hotel is its own destination, within a Design District that draws visitors from around the world. The design-centric hotel offers 105 luxury guestrooms and suites, a pool, a rooftop event space, and more than 8,000 square feet of indoor and outdoor dining and lounge spaces. Butler service and 24/7 in-room dining are available, loaner bikes are free, and dining options include an Italian eatery, an open-air bar, and made-to-order picnic baskets.
627 N. La Peer Dr.
lapeerhotel.com
Editor's Choice: SLS Beverly Hills (465 S. La Cienega Blvd.; slshotels.com/beverlyhills)
Best Social Group
Winner: AIDS LifeCycle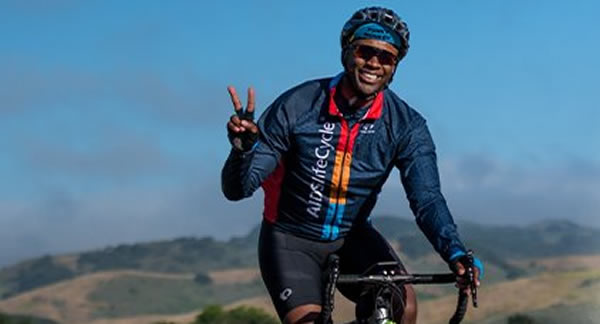 Last year's runner-up went the distance to claim the top spot this time around. Previously, we noted a truth that stands tall to this day: "For many people, the fundraising marketing that precedes the 545-mile San Francisco to Los Angeles bike ride is about much more than AIDS; it's about family and community at its very best. Not only do you get to pedal forward in life, you get to ask people to pay it forward. AIDS Life Cycle represents our community at its very best."
Editor's Choice: Impulse Group LA (impulsegrp.org)
Best Performing Arts Venue
Winner: Hollywood Pantages Theatre
Having opened on Hollywood Boulevard, right down the block from Vine Street, in 1930, The Pantages has become one of the greatest landmarks of Hollywood, signifying both the glorious past and adventuresome future of the world's entertainment capital. Primarily a movie house for several decades, Howard Hughes took possession 1949, changing its name to the RKO Pantages and setting up offices there (Hughes' ghost is among several rumored to roam the environs). Pacific Theatres bought the place in 1967, leading to a refurbishment and reopening of the theatre sections closed down during the Hughes reign. In 1977, the Nederlander Organization came in as Pacific's partner and re-opened it as a legitimate theatre, after a renovation to recapture its 1930s look and luxury. Upcoming must-sees at the 2,703-seat space include "Hamilton" (March 12-Sept, 20), "Mean Girls" (April 28-June 7) and "My Fair Lady" (June 2-July 5).
6233 Hollywood Blvd
hollywoodpantages.com
Editor's Choice: Wallis Annenberg Center for the Performing Arts (9390 N Santa Monica Blvd.; thewallis.org)
Best LGBTQ Tourist Activity
Winner: RuPaul's DragCon LA

Tourists in T-shirts are frightful sights—but it's easy to love the look of a visitor from Down Under, who emerges from the merch table wearing an autographed top with the likeness of a lady who's got something extra going on, "down there." Wide-eyed wonder from out-of-towners is what won RuPaul's DragCon LA our top spot, for its debut year in the City of Angels. Sending comments from London where they were debuting RuPaul's DragCon UK (Jan. 18/19), con creators and World of Wonder co-founders Randy Barbato and Fenton Bailey said they were "thrilled" with their win. "The fierce performances, exclusive panels, one-of-a-kind merch, Kids Zone, and Drag Queen Story Hour make it a truly unforgettable event for drag fans of all ages," the duo declared, adding, "The convention will sashay back to the Los Angeles Convention Center for the 10th-ever DragCon, May 1-3, 2020." Capping their comments with a quote that show's mama knows how to make coin, Barbato and Fenton noted, "Tickets are on sale now at RuPaulsDragCon.com!"
Editor's Choice: Cirque Du Soleil (cirquedusoleil.com/usa/los-angeles/shows)
Best Neighborhood Bar
Rocco's Tavern WeHo (
8900 Santa Monica Blvd.)
Opened in May of 2019 by Lance Bass in association with well-known local chain Rocco's Tavern, this neighborhood bar in the heart of West Hollywood has quickly become a favorite hotspot for locals and visitors alike. With nightly events like Monday Karaoke and GTFO (Gay The F*ck Out) Fridays, décor that celebrates LGBTQ pride and history (courtesy of the One Archive), a full menu of delicious food and drinks, and a strong sense of community, it's no wonder that Blade readers have chosen it as their favorite.
Editor's Choice: Fubar
Best Chef
Cat Cora

The first female winner of "Iron Chef America" and the first woman inducted into The American Academy of Chefs Culinary Hall of Fame, Cat has blazed her own trail through the culinary world since debuting on Food Network in 1999. With more than 18 restaurants across the U.S. and globally, and a dedication to health, wellness and sustainability, she's a welcome addition to our SoCal community, where she lives with her wife Nicole and their six boys.
Runner Up: Susan Feniger, Border Grill
Best Radio
Channel Q
Calling themselves "an innovative media destination built for and by the LGBTQ community and our allies," this welcome community resource brings a proudly queer voice into the daily lives of its listeners with diverse programming, from pounding DJ beats to stimulating talk shows like "Sidebar with John Duran," delivered via the airwaves or online for maximum convenience and availability.
Editor's Choice: WeHo TV, City of West Hollywood, Communications Dept.
Best Local Media Personality
Enrique Sapene
Q Agenda LATV
This actor, host, and reality TV star continues to be an audience favorite as the co-host of LATV's flagship LGBTQ+ talkshow. Alongside Juliana Joel, Lianna Carrere, Victor Ramos, and other Latinx LGBTQ+ personalities and influencers, he provides us with a fresh, honest and funny conversation – and an LGBTQ perspective – about the news and culture of the day.
Runner-up: Mikalah Gordon, Channel Q
Best Sports Team
Los Angeles Lakers
It's no surprise that the Lakers, who are one of America's favorite basketball teams, period, would also score high with readers in their LA home. With their dedication to diversity, inclusion and unity in hosting an annual Pride night, they've earned their spot as Blade readers' number one champions.
Editor's Choice: Los Angeles Dodgers
Best Home Furnishings
Mitchell Gold + Bob Williams
At its signature store in the heart of Beverly Hills (and its other location in Glendale Galleria), this elegant brand presents the style and sophistication of its comfortable, eco-friendly American made line of furnishings, and offers a talented team of designers to help customers choose the ones "best suited to the way you live," says general manager Rick Cordero. Add to this their longtime commitment to LGBTQ advocacy and inclusion, and there's no wonder they win our readers' hearts for the second year in a row.
Editor's Choice: Ashley Furniture
Best Movie Theater
El Capitan Theatre
Just up the street from the Pantages is this reader favorite, a 1920s movie palace lovingly transformed into a showcase venue for everything Disney. Yes, there's an ever-changing lineup of first-run must-sees and beloved classics to draw us there; throw in the added attraction of a pre-movie floor show and musical stylings from that enormous organ (a restored 1920s Wurlitzer, just to be clear), and you have an unbeatable movie destination for families, friends, or just a Disney fan who wants a deluxe experience all to themselves.
6838 Hollywood Blvd.
elcapitantheatre.com
Best Specialty Retailer
The Pleasure Chest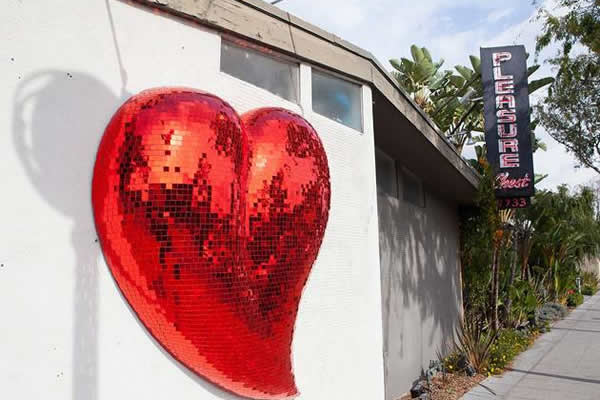 This flagship store has been making WeHo a sexier place since 1980, and even though many other iconic adult boutiques have come and gone from the local landscape over the years, it's still here with no intention of going anywhere. It's superstore-sized inventory of erotic accessories would be enough to make it an essential part of our sex lives; add to that their PleasureEd program, with its free weekly workshops for anyone who wants to expand their sexual education, and it's no wonder that this refreshingly sex-positive business makes the top of our readers' list of favorites, once again.
7733 Santa Monica Blvd.