Transgender Salvadoran woman mourns best friend murdered a year ago
Camila Díaz Córdova deported from US before death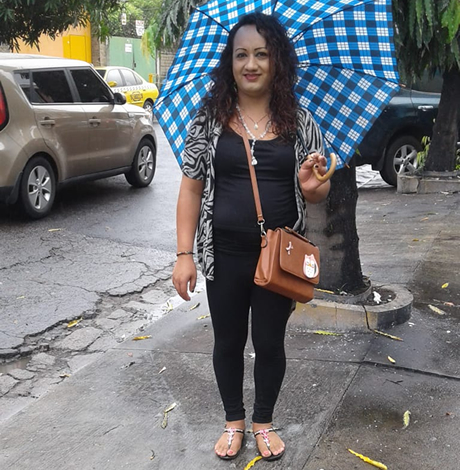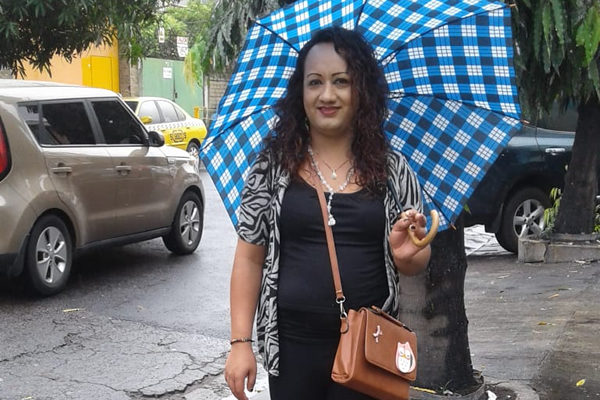 Camila Díaz Córdova, a transgender Salvadoran woman, left the house in which she lived with relatives of her best friend, Virginia Gómez, on the afternoon of Jan. 30, 2019.
Gómez, who is also a trans woman, on Jan. 25 told the Los Angeles Blade during an exclusive interview in El Salvador that her aunt the next morning realized Díaz had not returned home. Gómez said she was not initially worried, but she became increasingly concerned throughout the day because Díaz had not called or texted her.
Gómez told the Blade she called hospitals and even the morgue over the next few days in an attempt to locate Díaz. Gómez said on Feb. 7, 2019, eight days after Díaz disappeared, she learned an ambulance brought her friend to a public hospital in the Salvadoran capital of San Salvador.
Two trans rights activists were with Gómez when a doctor at the hospital told her she was critically injured when she arrived at around 5 a.m. on Jan. 31, 2019.
Gómez said the doctor told her that Díaz had serious injuries to her liver and other internal organs. Gómez told the Blade the doctor also said Díaz had likely been hit by a car.
"She had to have several surgeries not because she came in with internal bleeding, but because her vital organs were in very bad shape," said Gómez, recalling what she said the doctor told her. "She told me they operated on her."
Gómez began to cry when she said the doctor told her Díaz died on Feb. 3, 2019.
"It was very difficult for me when she told me that she had died," said Gómez as she used a napkin to wipe the tears from her eyes. "I didn't even want to believe it."
Friday marks a year since Díaz was found on the side of a highway in Soyapango, a municipality that is just east of San Salvador.
Three Salvadoran police officers have been charged with aggravated homicide as a hate crime and depravation of liberty by an agent of authority in connection with Díaz's murder. They are expected to go on trial next month.
'Another killer avalanche has come'
Díaz is originally from a small town in rural El Salvador.
Gómez said Díaz's deeply religious family disowned her because of her gender identity. Gómez also told the Blade that Díaz was attacked several times because she was trans.
Gómez said Díaz in 2014 fled to Guatemala after she barely survived a brutal attack. Gómez told the Blade that Díaz also sought refuge in Mexico several times, but returned to El Salvador after a few months.
Gómez said Díaz and another trans Salvadoran woman in early 2017 decided to travel to the U.S. Gómez said they spent several months in Mexico City, working in restaurants, before they arrived in the Mexican border city of Tijuana in June of that year, roughly five months after President Trump took office.
Gómez said Díaz on Aug. 8, 2017, asked for asylum in the U.S. Gómez told the Blade that U.S. Customs and Border Protection immediately took her into custody and U.S. Immigration and Customs Enforcement detained her at a detention facility in California.
A judge subsequently denied Díaz's asylum claim and the U.S. on Nov. 7, 2017, deported her back to El Salvador.
Gómez said the U.S. deported Díaz two days before her birthday. Gómez told the Blade she found out about Díaz's deportation when she called her from El Salvador's international airport after her flight landed.
"They deported me," said Díaz, according to Gómez as she recounted the phone call. "She told me that yet another killer avalanche has come."
Gómez said Díaz arrived in El Salvador wearing the same clothes she wore when she asked for asylum in the U.S. Gómez also told the Blade that Díaz said the staff at the ICE detention center where she was detained discriminated against her and other trans women.
"They told us that we were not women, that we were men," said Díaz, according to Gómez.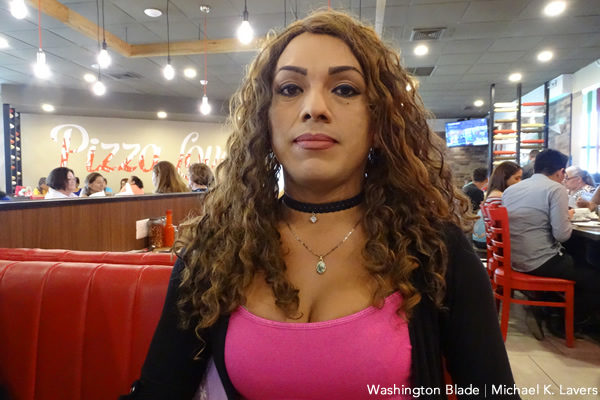 Díaz on Jan. 29, 2019, met with Mónica Linares, executive director of Asociación Aspidh Arcoiris Trans, a trans Salvadoran advocacy group in San Salvador, and asked for help to leave sex work. Linares told Díaz to return to her office the next day but Gómez said she "disappeared."
"We are already at one year after her death, and it is outrageous to see how the courts have still not prosecuted her death," Linares on Thursday told the Blade in a statement.
Ambar Alfaro, an independent trans activist who was with Gómez at the hospital when she learned Díaz had died, echoed Linares.
"A year from the date on which they attacked and practically kidnapped Camila, the only thing that I can really say is that it is clear that our country's judicial system remains obsolete," Alfaro told the Blade. "Beyond that there is also the feeling of impunity surrounding hate crimes, as well as with Camila's murder."
Díaz was 'happy and sincere'
The State Department's 2018 human rights report notes "public officials, including police, engaged in violence and discrimination against sexual minorities." It also indicates LGBTQ Salvadorans have stated the National Civil Police and the Attorney General's Office "harassed transgender and gay individuals when they reported cases of violence against LGBTI persons, including by conducting strip searches."
Karla Aguilar, a trans Salvadoran activist, in 2017 fled to Europe because of threats she and her family received.
Johana "Joa" Medina León, another trans Salvadoran woman who worked as a private nurse, fled El Salvador because she had also been threatened and attacked because she was trans. Medina died at a hospital in El Paso, Texas, on June 1, 2019, three days after ICE released her from their custody.
Briyit Michelle Alas is one of several trans women who have been reported killed in El Salvador in recent months. President Nayib Bukele, who was elected on the same day Díaz died, has yet to publicly condemn these murders or violence based on gender identity that remains rampant in the country.
Gómez herself is in the process of seeking asylum in Canada. She asked the Blade not to publicly disclose the city in which she is currently living because she is afraid for her life.
"It is very dangerous," said Gómez.
In the meantime, she continues to remember Díaz as "a happy and sincere" person.
"She was noble," said Gómez. "She wasn't a bad-hearted person."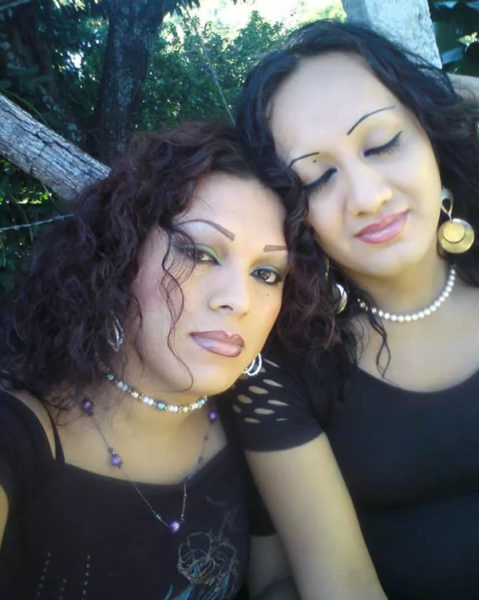 Rep. Maxwell Frost demands action on LGBTQ rights, gun control
Frost spoke out against Florida's Parental Rights in Education Act which he categorized as a "bigoted law made by bigoted people"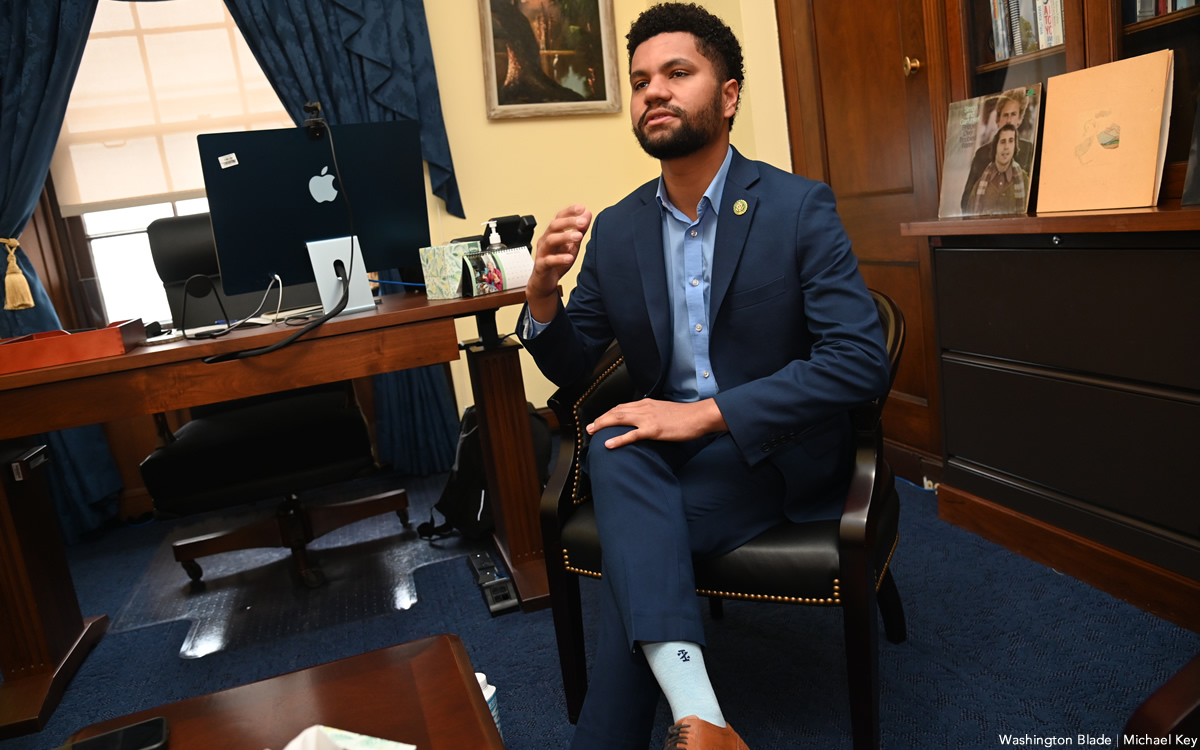 WASHINGTON – U.S. Rep. Maxwell Alejandro Frost (D-Fla.) during an exclusive interview with the Washington Blade on March 24 called for President Joe Biden to "speak out about" the wave of anti-LGBTQ legislation across the country.
The congressman said the U.S. Departments of Justice and Education "should be heavily involved in investigating what's going on in Florida and in all these states where these bills are being passed." Frost added that Biden is "the perfect person" to warn voters about the consequences of extreme anti-equality policies; noting the pro-worker, pro-union "Joe from Scranton" frequently promotes his working-class roots.
"That [message] coming out of his mouth, the story of these policies impact everyone, I think would have a really big impact," the congressman said.
Frost, 26, in 2022 became the first Gen Zer elected to Congress.
He represents Florida's 10th Congressional District that includes Pulse, a gay nightclub in which a gunman killed 49 people on June 12, 2016.
Frost co-organized the March for Our Lives, which took place in D.C. on March 24, 2018, less than two months after a gunman killed 17 people in Marjory Stoneman Douglas High School in Parkland, Fla. His gun control advocacy efforts began when he became a volunteer for the Newtown Action Alliance, a group that formed in the wake of the massacre at Sandy Hook Elementary School in Newtown, Conn., in 2012.
DeSantis 'a dictator'
Frost during the interview spoke out against Florida's Parental Rights in Education Act — more commonly known as the "Don't Say Gay" law — which he categorized as a "bigoted law made by bigoted people."
The law aims to regulate classroom discussions about gender identity and sexual orientation from kindergarten through third grade. It also prohibits public schools from using confidentiality forms in the case of a student disclosing sensitive information that includes their gender identity and sexual orientation and requires personnel to inform their parents if they were to ask for the information.
"They're starting to change our education system because they want to try to counteract the inherent progressive and, you know, decent values that young people have," explained Frost.
While Republican Florida Gov. Ron DeSantis focuses on preparing legislation that otherwise helps "take away" history, Frost notes the governor does not put forth measures that seek to improve his state.
"He's not focusing on raising wages, ensuring people have a livable planet, ensuring that we end gun violence, the rocketing housing prices," Frost said. "And these things impact everybody."
The congressman was weary of the overall repercussions that the "Don't Say Gay" law would have on the mental and physical health of LGBTQ people across Florida, and he went as far as saying it could result in deaths. Frost further pointed out the number of hate crimes in his state has increased since DeSantis took office.
"This is going to have real impacts to LGBTQ+ students, parents, etc. Just people in the district and across Florida, that can result — that will result and is resulting in — trauma and people being hurt and hate crimes, and we probably will see death from it," said Frost.
"This [governor] is a dictator," he concluded.
State lawmakers and other members of Congress have introduced Florida-style 'Don't Say Gay' laws.
Republican Louisiana Congresswoman Julia Letlow introduced a Parental Bill of Rights Act in March that looks "to ensure the rights of parents are honored and protected in the nation's public schools." Frost maintains, however, that these types of bills only serve to spread bigotry and hate "under the guise of parental rights."
Frost perceives what he contends is the extremist overhaul of the country's educational system as a "long-term plan" from Republican politicians. A plan that, in his view, goes back to the overturning of the landmark Roe v. Wade ruling.
White House spokesperson Robyn Patterson in a statement to the Blade said Biden "has been outspoken in his support of LGBTQI+ Americans and he'll continue to speak out against vicious political attacks against them."
Biden earlier this month during an interview with Kal Penn for "The Daily Show" described efforts to restrict the rights of transgender people in Florida and elsewhere as "close to sinful."
Four LGBTQ advocacy groups earlier this month filed a federal lawsuit on behalf of four families with trans children who are challenging the Florida Boards of Medicine and Osteopathic Medicine's ban on gender affirming healthcare for minors.
Patterson in her statement stressed Biden "is grateful for the leadership of Congressman Frost and other leaders who share his commitment to supporting LGBTQI+ Americans and speaking out against dangerous policies that seek to vilify our fellow Americans."
Frost survived gun violence in 2016
Frost spoke with the Blade a day after Capitol Police arrested Manuel Oliver, whose son, Joaquin "Guac" Oliver, was killed in Marjory Stoneman Douglas High School massacre.
Officers arrested Manuel Oliver after he and his wife, Patricia Oliver, challenged U.S. Reps. Pat Fallon (R-Texas) and Andy Biggs (R-Ariz.) during a joint House Oversight and Judiciary Committee hearing on gun control.
The two Republican congressmen asked officers to remove the Olivers from the hearing.
Frost, a vocal gun control supporter who survived a gun violence incident in 2016, told the Blade the hearing was full of "lies."
"Folks were in town and people came out [because of my recently introduced gun bill]; glad they came to the hearing. And they sat through all of those lies," Frost said. "And I think when you hear those lies, sometimes you just want to say something."
The Oliver family spoke out against Fallon's defense of guns, saying how guns were the very thing that took their son away. Fallon then insisted that they be taken out of the hearing.
Frost later said the "real story" was the fact that there were "two parents who lost their son who was in high school, because he was shot to death and died in a pool of his own blood."
Frost, who's vice chair of the House Gun Violence Prevention Task Force, recently introduced a gun control bill that, according to a press release, "would bring together those most impacted by gun violence with leaders across federal agencies to advance policy, collect and report data, expand state and local outreach, and maximize existing programs and services related to preventing gun violence."
Frost introduced the bill alongside U.S. Sen. Chris Murphy (D-Conn.)
Frost opposes oil drilling project
The congressman also spoke about Biden's controversial Willow Project, an oil drilling venture that will take place in Alaska. Climate activists are among those who strongly oppose the plan. 
"A lot of times in life, but also a lot in politics, you have to hold multiple truths," Frost emphasized. "And there's a lot of truths to hold at the same time. The president approving this project is directly against, I believe his values, but also [the] campaign promises that he had made."
The Trump administration originally approved the Willow Project in 2020, and up to 600 million barrels of oil are located in the area in which the drilling will take place.
The Biden-Harris White House felt it could not do much since Houston-based ConocoPhillips has the existing and valid leases for the area.
Even so, Frost emphasized that although the current administration is in favor of drastically cutting emissions, it also recognizes the fact that "at least for the next decade or two we'll need a reliance on oil and fossil fuels as we transition, which is another truth." He did stress, nonetheless, that he does not "subscribe" to the idea that society needs "more capacity to scale back emissions over the next few decades."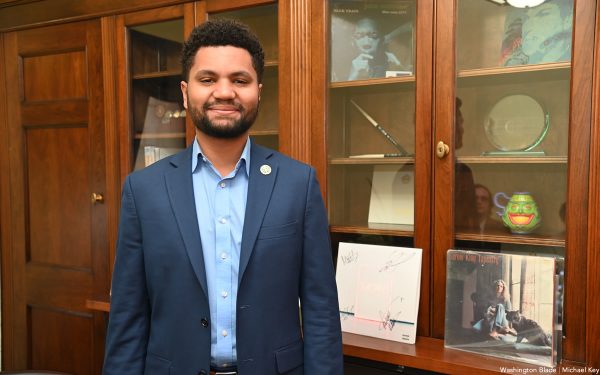 "And we're also here to tell the administration that, you know, there's a lot more that can be done, there's more projects pending," Frost said. "We'd love to see them do the right thing on that. So, we're talking with the administration directly. We're working with organizations, especially like youth organizations, that are really thinking through the climate crisis."
Additional reporting from Christopher Kane and Michael K. Lavers