A second plague is well underway
An essay on isolation and desperation in the age of communication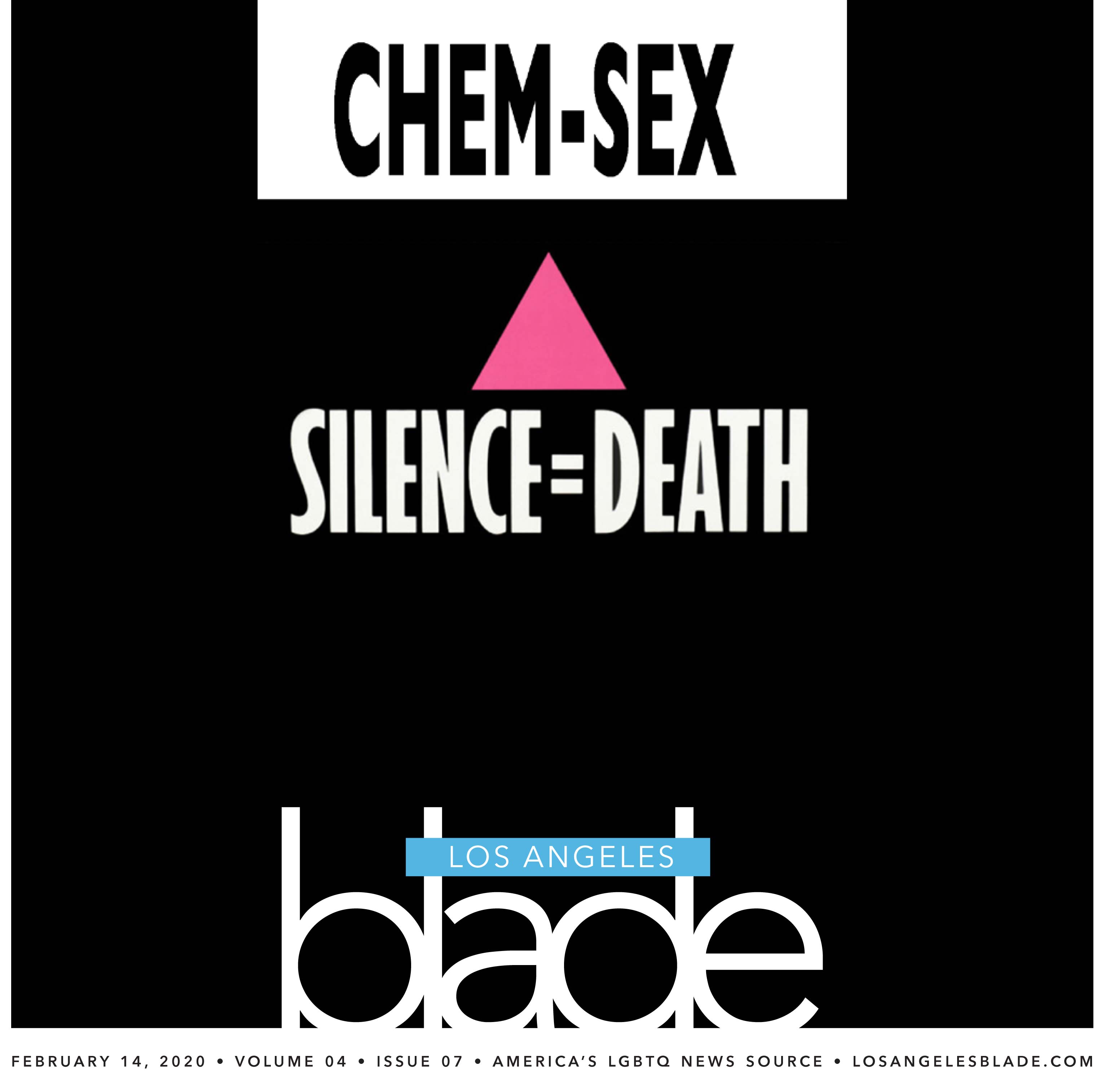 It's not news to anyone that some gay men like to chase drugs (chems) with sex, seeking the ultimate orgasm — an experience that in reality might only happen once.
Nothing will ever match the overwhelming dopamine rush of first time use, but don't tell the chem-sex crowd that. They will spend the rest of their addiction (for some, the rest of their lives) hoping to repeat that first high.
Chem-sex is simply the old PnP or party and play, using drugs and having sex, most commonly crystal meth. Crystal Meth is a stimulant that has been used to self-treat ADHD and obesity. It can be snorted, smoked or "booty bumped" (a little mixed with liquid in a syringe and pushed into the rectum without a needle).  Or, for the "ultimate" and most harmful high, you can "slam" it (injecting the drug mixed with a liquid into the vein), usually without any self-regard. This, when sharing or using dirty needles, can lead to HIV, hepatitis, serious abscesses, infections and a host of other problems. Other drugs that are "usually" used in this scene can be GHB, cocaine, and even heroin, which is making a strong come back (said to be used  to calm users down after a night of sex and stimulants).
[pdf-embedder url="https://www.losangelesblade.com/content/files/2020/02/W01-COVER-200214.pdf"]
Contrary to urban legend, chem-sex has never left the gay scene.  It has been around for decades, but every once in a while there are articles that say the culture has declined.  Empirical evidence — recovery facility bed nights, emergency room visits, detox bed nights, and overdoses — have remained constant and high, however.  Providers that serve the City of West Hollywood report meth as the primary addiction, along with secondary and tertiary addictions, among their clients.
The new monster at the party, though, is fentanyl, a synthetic opioid pain reliever that is 50 to 100 times stronger than morphine.  The user usually has no clue that it has been mixed in with their drugs and it can kill in moments. There is no standard safe dosage, as everyone is different.  If there is no biological intervention with something like Narcan, (an anti-opioid drug that stops overdoses sometimes within two minutes), an overdose can turn fatal quickly.  Now also available are fentanyl test strips. When the test strip is dipped into a small amount of the drug to be used, that has been mixed with water, the strip will indicate if there is a presence of fentanyl. 
These strips are available for free from some of the City of West Hollywood's recovery program providers. 
It is assumed that dealers are mixing fentanyl into their product, to either stretch their drugs further and make more money or to get their clients hooked more quickly, as fentanyl is extremely addictive.  The outcome is a rash of overdoses, with many of the victims never knowing there was fentanyl in their stuff.
Another unfortunate phenomenon is mixing chem-sex with undiagnosed pre-existing conditions, whether physical or mental.  An asymptomatic and undetected heart ailment can turn into a full fledged cardiac arrest wtih meth or fentanyl laced meth use. Mental illness, treated with proper medications or not treated at all can, after substance use, induce hallucinations leading self harm or injury to others.  
"I liked sex on TINA (crystal meth) and G (ghb), 'cuz I could get fucked for 8 hours straight.  I liked it because I could take multiple huge cocks for long periods of time.  I liked it because I was totally detached from my spirit and I didn't care what happened to me" says one recovered chem-sex player.  They now have more than a decade of recovery, through hard work and a 12 step program: "Now I unashamedly like the same, but, without chemicals, and I am present."
Another recovering addict says, "Chem sex…it made doing WHATEVER I wanted to do ok. It made orgasms feel like a 20 on a 1-10 scale. It helped me to validate myself. The more sex I had, the more validated I felt. Sober sex was hard at first, but now it is seriously enjoyable and I am able to have multiple orgasms in a healthy way."  They are celebrating more than 11 years clean and sober.
These are not uncommon stories. 
Chem-sexers claim they have sex for hours even days on end. But they begin to not have erections, even with the tightest of cock rings, and cannot reach an orgasm. They masturbate sometimes until their penis is bleeding, raw, cut or abraded into open wounds, rendering it unusable for long periods of time.  Sometimes the damage is permanent. It is an unintended consequence, but sadly a common profile for the chem-sex crowd.
In the slippery dark digital world of instant hookup sex apps, chem-sexers can match with potential partner in just a few minutes and even fewer clicks. They can score drugs, find each other for chem-sex or hustle for money or for exchange of sex for drugs.
Looking at any dating or hook-up app, there are countless mentions of "the clouds," "get to the point," "PnP," and  "Tina" sprinkled throughout thousands of profiles. Those are some of the code words and camouflaged phrases used to seek out other chem-sexers at online dating sites and hook-up apps.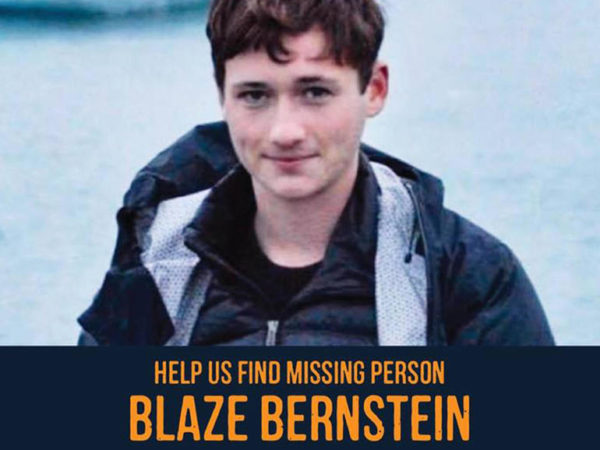 There have been a rash of "gay baiters" preying on gay men in search of drugs or partying on some apps. The end result is a straight guy or crowd waiting where the meeting is supposed to take place. They will rob, beat, harm or kill the chem-sexer, who may be already partying and unaware of what is actually happening.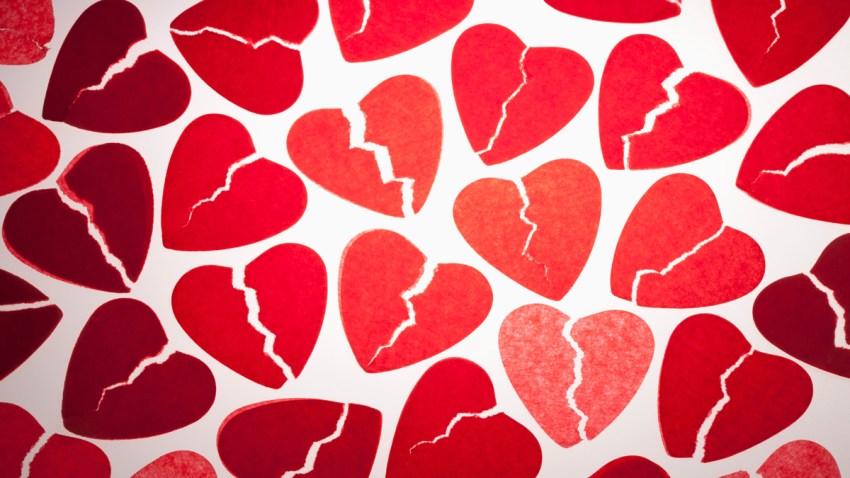 Holidays that advertise love, togetherness, family and friends, are many times the cause of a relapse. Gay men are still socially ostracized and may be estranged from families, may be loners or just lonely.
Underlying depression or undiagnosed mental illness exacerbates the feeling of loneliness which can cause a return to the familiar chem-sex scene.
Relapses can sometimes be more harmful than first use. The brain, psyche and body may not be healed and rates of relapse among meth users exceeds 90 percent. Everyone is different, of course.
For those able to seek help, recovery services and programs are available.
Many insurance companies will cover 30/60/90 days of in patient treatment. But for those with no assets or insurance, there are free services. The system is not easy to navigate and beds are not always immediately available. There are 12 step meetings in almost every city and at multiple times during the day or week, easing the stress of waiting to check into an available facility.
For now, there is still no biological intervention for meth. Users of the drug – as well as professionals in the medical field – remain hopeful that biological intervention may be just around the corner. Let us all hope an intervention comes sooner rather than later.
It is said no one can help an addict get sober better than another addict. Sober crowds and groups exist nearly everywhere and gay enclaves like West Hollywood thrive because of them.
Call it the collective will-power of the tribe. It saved us before and it will save us again.
The second great plague on the gay community is most certainly well underway.
— Jimmy Palmieri is founder of The Tweakers Project and currently serves as a West Hollywood Human Services Commissioner.
— Joseph Fenity contributed to this article. 
Note: The City of West Hollywood works through its Social Services Division to provide services to community members through agencies that provide substance abuse, recovery, and other health and mental health services. For additional information, visit www.weho.org/wehocares.
>>>>>>>>RESOURCES<<<<<<<<<<
CRYSTAL METH ANONYMOUS
(855) 638-4373
www.crystalmeth.org
ALCOHOLICS ANONYMOUS
(323) 936-4343 or (800) 923-8722
www.lacoaa.org
AL ANON
(for relatives and friends of Alcoholics)
(818) 760-7122
www.alanonla.org
AIDS PROJECT LOS ANGELES
(213) 201-1600
www.apla.org
Addictive Behavior Specialist. Individual therapy, groups and community events for individuals with HIV
BEING ALIVE
(323) 874-4322
www.beingalivela.org
Provides substance abuse counseling for HIV positive community members
BREATHE LIFE HEALING CENTER
800-929-5904
www.breathelifehealingcenters.com
60-90 day substance abuse rehab in Laurel Canyon
CHILDREN'S HOSPITAL
(323) 660-2450
www.chla.org
Substance abuse programs for youth 12-24 years old
CITYx1
www.cityx1.com
Youth group made up of youth leaders from the community. All activities alcohol/drug- and tobacco-free for youth ages 14-24
FRIENDS COMMUNITY CENTER
(323) 463-1601
www.friendsresearch.org
Provides HIV prevention and substance use treatment to MSM and trans women including one-on-on counseling, groups, street outreach and technology-based interventions (mHealth and eHealth)
LOS ANGELES LGBT CENTER
(323) 993-7448
www.lalgbtcenter.org/methrecovery
Provides Crystal Meth and addiction recovery services and programs
MCINTYRE HOUSE
(323) 662-0855
www.mcintyrehouse.org
A residential substance abuse recovery and sober living facility for men. No one turned away for lack of funds
SAFE REFUGE
(562) 987-5722
www.asaferefuge.org
Residential substance abuse/co-occurring mental health treatment, HIV/AIDS services, and recovery support services
TARZANA TREATMENT CENTER
(888)777-8565
www.tarzanatc.org
Comprehensive drug and alcohol treatment center for adults and teens
THE TWEAKERS PROJECT
facebook.com/groups/thetweakersproject/
Resources and referrals for addiction and recovery. The Tweakers Project also distributes condoms and safer sex kits to individuals and groups in need, at no cost
TWIN TOWN TREATMENT CENTERS
(310) 623-1477
www.twintowntreatmentcenters.com
Outpatient alcohol and drug treatment. Government-funded services are available to young adults under the federal "Access to Recovery" program. Private pay options accept most insurance plans and/or flexible payment schedules
VAN NESS RECOVERY HOUSE
(323) 463-4266
www.vannessrecovery.org
Day Treatment, Residential, Sober Living and Aftercare drug and alcohol recovery services targeting LGBT men and women. 12-step meetings throughout the week (AA, OA, NA HIV+, SCA)
WEST HOLLYWOOD RECOVERY CENTER
(310) 360-4833
www.thewhrc.org
12-step group meetings
–
Governor Newsom announces new gun safety legislation
In 2021, Calif. was ranked as the #1 state for gun safety by the Giffords Law Center, seeing a 37% lower gun death rate than national average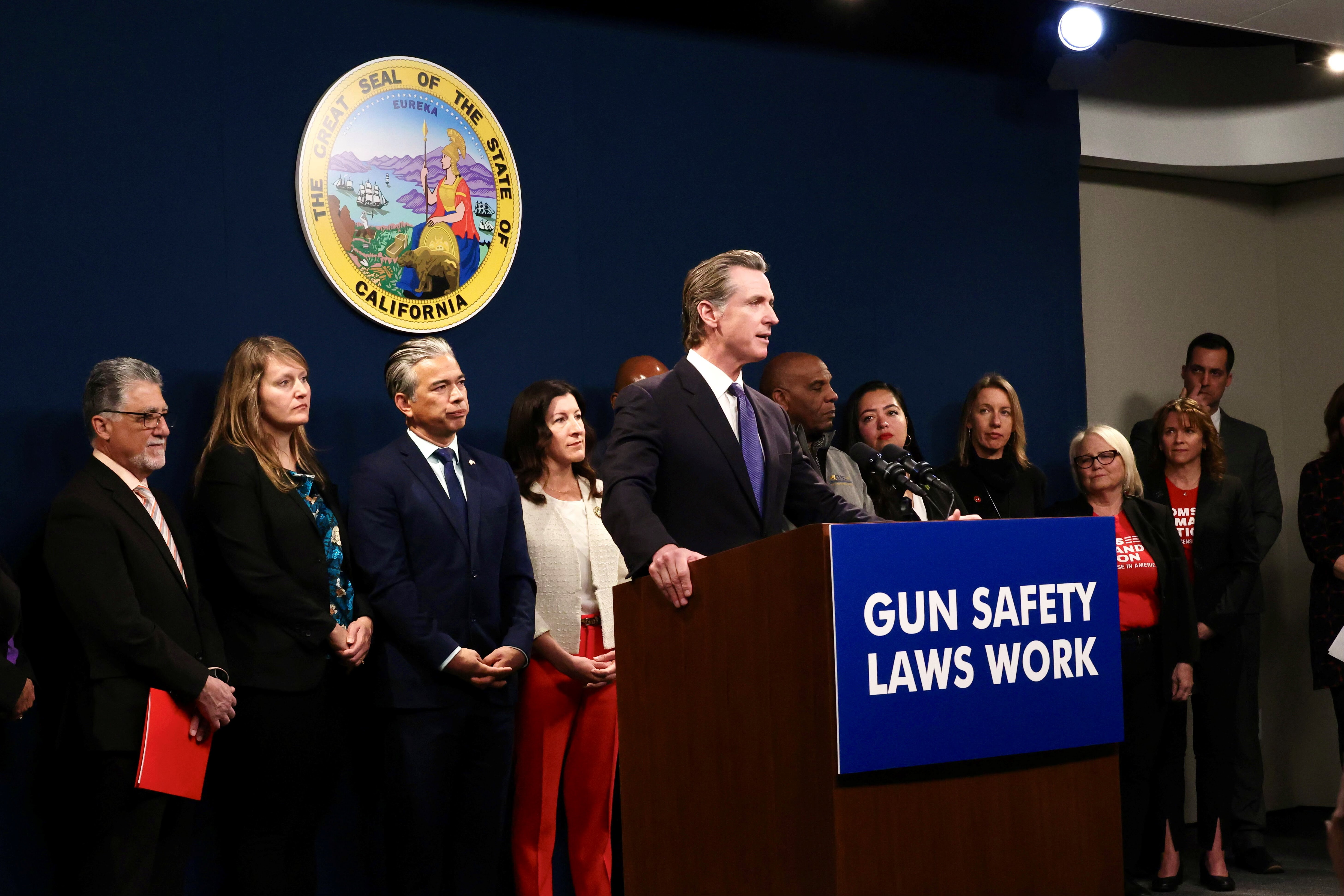 SACRAMENTO – In the wake of multiple mass shootings that took the lives of 19 Californians in just 72 hours last week, Governor Gavin Newsom, Attorney General Rob Bonta, and Senator Anthony Portantino (D-Burbank) announced new gun safety legislation to modernize and strengthen California's public carry laws.
"Only in America do we see the kind of carnage and chaos of gun violence that destroys our communities and our sense of safety and belonging," said Newsom. "America is number 1 in gun ownership and we far surpass every developed nation on Earth in gun deaths – it's not complicated. In California, we've passed common sense gun safety laws and they work: we have a 37% lower gun death rate than the national average. We're doubling down on gun safety and strengthening our public carry law to protect it from radical Republican attacks."
According to the Center for American Progress, efforts to weaken concealed carry laws across the country have increased violent crimes – with studies showing gun homicides increased by 22% in states that passed permitless carry laws and violent crimes with a firearm went up 29%.
Newsom signed a package of gun safety laws last year, making it easier for Californians to sue manufacturers of illegal assault weapons and those spreading them, allowing lawsuits against irresponsible gun industry members, strengthening prohibitions on ghost guns, as well as restricting marketing to minors. 
"The mass shooting incidents we have seen over recent weeks bring to light the need for stronger protections for our communities. The fact is, individuals who are not law-abiding, responsible citizens simply shouldn't possess firearms — and they especially shouldn't be allowed to carry a concealed weapon in public. When a gun is placed in the wrong hands, it is deadly," said California Attorney General Rob Bonta. "The Second Amendment is not a regulatory straightjacket — we must protect our communities. The time for thoughts and prayers has long passed, we need brave and immediate action by our leaders – here in California and beyond. We owe our community stronger protections. I urge our state leaders to quickly adopt SB 2. We can't afford to wait even one minute more."
Last June, the U.S. Supreme Court struck down a New York law, aspects of which mirrored California's public carry laws, and the legislation announced today – Senate Bill 2 by Senator Portantino – would make fixes necessary to update the standards and processes for obtaining a public carry permit in California.
Senate Bill 2 strengthens California's restrictions regarding public carry laws by:
Enhancing the existing licensing system – ensuring those permitted to carry firearms in public are responsible and law-abiding individuals;
Protecting children – setting a minimum age requirement of 21 years of age to obtain a CCW license;
Advancing stronger training requirements – ensuring proper handling, loading, unloading, and storage of firearms; and
Identifying certain sensitive public places – establishing safe community places where people should expect freedom from gun violence.
"In the wake of the recent tragedies in Monterey Park and Half Moon Bay and the continued threat of mass shootings, it's critical that California leads on the issue of gun safety and reform. I am proud to be working with Governor Newsom, Attorney General Bonta and activists on SB 2 to strengthen our existing public carry laws and ensure every Californian is safe from gun violence.  We must be diligent in addressing the gun violence epidemic in our country and public carry laws are a key component of this," said Senator Anthony Portantino.
California launched an 18-month campaign to promote gun violence restraining orders – "red flag laws" – that allow law enforcement, family, coworkers or friends to petition a court to temporarily remove weapons from people deemed dangerous to themselves or others. A study from the Violence Prevention Research Program at the University of California, Davis found that California's red flag law was used to stop 58 threatened mass shootings since 2016.
California's gun safety laws work. In 2021, California was ranked as the #1 state for gun safety by the Giffords Law Center, and the state saw a 37% lower gun death rate than the national average.
According to the CDC, California's gun death rate was the 44th lowest in the nation, with 8.5 gun deaths per 100,000 people – compared to 13.7 deaths per 100,000 nationally, 28.6 in Mississippi, 20.7 in Oklahoma, and 14.2 in Texas.
Moms Demand Action Founder Shannon Watts noted: "The Supreme Court's reckless Bruen decision opened up the floodgates for more guns in more places — but with this bill California once again renewed its commitment to being a national leader in the fight against gun violence. While the gun industry celebrated the ruling that put their profits over our safety, our grassroots army is proud to stand with our Gun Sense Champions in California to pass this critical bill and make our communities safer."
"Following the Supreme Court's egregious decision in the Bruen case, it is vital that the Golden State takes meaningful action to protect all Californians from the threat of gun violence. SB2 would do just this by updating and improving the state's already strong concealed carry license system, and ensure that loaded and concealed weapons are not allowed in certain sensitive places. With SB2, leaders in California are continuing their leadership in prioritizing the public health and safety of all its citizens," said Brady Campaign President Kris Brown, adding "Brady applauds Senator Portantino for introducing this important bill, and thanks Governor Newsom and Attorney General Bonta for their continued leadership on this issue, and urges the California legislature to pass it without delay."
Giffords State Policy Director Ari Freilich stated: "In the face of tragedy, California's leaders act. They've led the nation on gun safety reform and made California a much safer state than most. But today, grieving communities know all too well how much more work there is to do. California achieved an all-time record low gun fatality rate in 2019. But like the rest of the country, we have faced record spikes in gun sales and violence since the start of the pandemic and a flood of new weapons in public spaces as a result of the US Supreme Court's dangerous Second Amendment ruling last year. Passing SB (2) will strengthen communities' ability to respond to these threats by requiring stronger vetting and safety training to carry weapons in public and by designating vital community spaces like parks and playgrounds as off-limits to weapons throughout the state. We thank leaders like Governor Newsom, Attorney General Bonta, and Senator Portantino for their work and commitment to make all Californians safer and freer from violence."