March 2, 2020 at 8:12 pm PST | by Karen Ocamb
Come to free Super Tuesday Watch Party hosted by Channel Q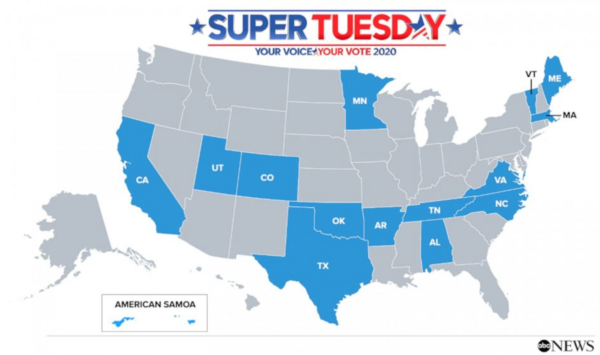 March 3 is Super Tuesday – essentially the nation's primary day with 14 states and American Samoa voting on their favorite presidential candidates, as well as down-ballot primaries for congressional seats, state legislatures and judicial openings. For presidential contenders Bernie Sanders, Joe Biden, Elizabeth Warren and Michael Bloomberg, Super Tuesday has an incredible cache of 1,344 pledged delegates on their way to the Democratic convention this July in Wisconsin. The candidate with 1,991 secures the party nomination.
Come share the excitement of this historic moment as Democrats struggle with who can beat President Donald Trump and Republicans struggle with who can hug Trump the tightest.
Channel Q is hosting the free community event at the Entercom SoundSpace at Radio.com's headquarters on Super Tuesday, March 3.  Election Night in Late Night LIVE with Jarrett Hill starts with a casual dress-mixer at 6:00pm. There will be appetizers and limited complimentary drinks, followed by a live panel on stage from 7-8:00 to discuss the 2020 election, the California Primary, and election results as they start coming in.
Apparently concerned that Sanders was already so far ahead in both popular and delegate count, Pete Buttigieg and Amy Klobuchar dropped out after Biden's blowout win in South Carolina and endorsed the former vice president. Meanwhile, billionaire Bloomberg, who skipped the first four contests, is betting half a billion dollars in advertising and other campaign initiatives that he is stronger than Biden and more moderate than democratic socialist Sanders to beat Trump. Warren says she had built a campaign to go the distance – but her small dollar donations may dry up if she doesn't pull out a win in her home state of Massachusetts.
Each candidate has strengths, weakness, devout supporters and critics so this contest could wind up in a brokered convention where Super Delegates have a say – and chaos ensures.
Daytime soap operas have nothing on the Democrats!  But there's also other drama afoot!
Of the contests in Alabama, Arkansas, California, Colorado, Maine, Massachusetts, Minnesota, North Carolina, Oklahoma, Tennessee, Texas, Utah, Vermont, and a caucus in American Samoa, California will yield the most delegates at 415.
But California will not be easy. More than 1.4 million votes have already been cast and some areas are reporting that Voting Centers have been unexpectedly closed so if it's a close call between candidates, expect a grueling recount.
But there are other exciting races, as well. Alabama, for instance, is still a ruby red Republican state where former Sen. Jeff Sessions is trying to regain the seat he surrendered to become Donald Trump's Attorney General – and then Trump kicked him out and called him an assortment of bad names. Seeing how old confederate-style Session fairs against accused pedophile Ray Moore and several others may give Democrats a window into how to help reelect Sen. Doug Jones, who has a gay son.
And then there's Maine – how will Sen. Susan Collins do after supporting, then deviating, then supporting Trump?
And Texas hasn't come this close to turning its spots purple or even blue since George Bush and Karl Rove stole the governor's race from Ann Richards through a lesbian whispering campaign.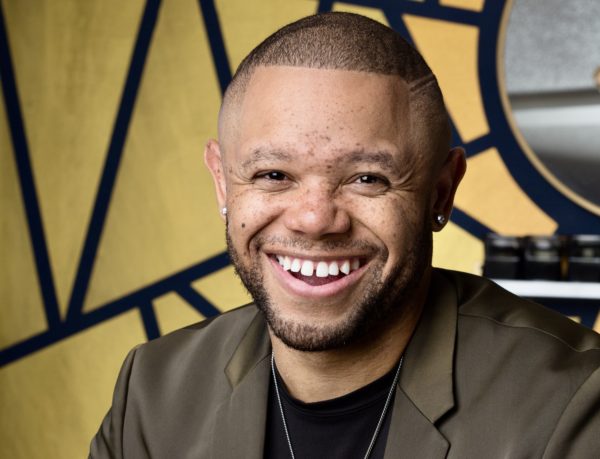 Come hear Channel Q political host Jarrett Hill try to wrangle me and my fellow politicos:
Ryan Mitchell, co-host of "Let's Go There with Shira & Ryan," with Shira Laza on Channel Q; runner up to Gigi Gorgeous as Best LGBTQ influencer in the Los Angeles Blade's 2020 Best of LGBTQ LA Awards.
Matthew Craffey, former President of the Los Angeles chapter of the Log Cabin Republicans, now Chair of Log Cabin Republicans, California
Ryan Basham, formerly from East Tennessee, Vice President of Communications for Stonewall Democratic Club.
Rance Collins, actor, freelance writer, former co-founder of Bros4Hillary, now Senior Advisor for Bros4America.
John Duran, West Hollywood City Councilmember and host of "Sidebar with John Duran" on Channel Q.
Mervyn Marcano, political communications strategist, "shade specialist. brooklyn boy lost in la."
The free Channel Q community event ends at 8:00pm but the discussion continues at 9:00pm with some panelists joining Jarrett for his live radio show. Listen on CHANNEL Q at Wearechannelq.com/listen or download the Radio.com app for continued coverage.
The event is free but producers request an RSVP for tickets. They also request an early arrival. The Sound Space is located at 5670 Wilshire Blvd, LA, 90036. There is street parking or paid parking at the structure immediately behind the building.