Immigration Equality demands ICE release detainees with HIV
Group notes detainees at heightened risk of coronavirus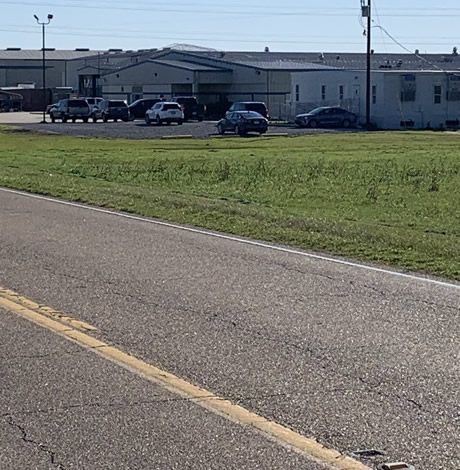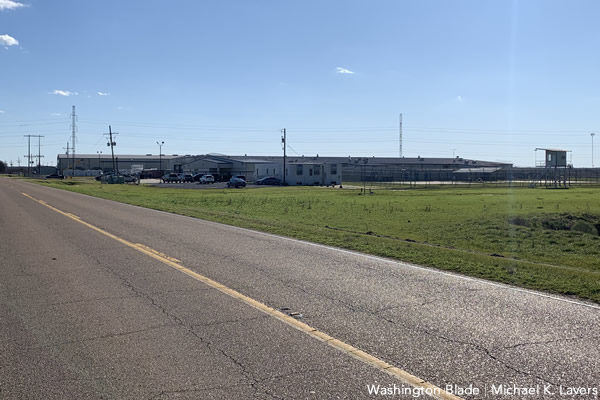 Immigration Equality on Monday demanded U.S. Immigration and Customs Enforcement release detainees with HIV who are at increased risk for coronavirus.
Immigration Equality in a complaint it sent to the Department of Homeland Security's Office for Civil Rights and Civil Liberties notes the six men who are named as complainants are at higher risk for coronavirus, in part, because of inadequate health care that includes inconsistent access to antiretroviral drugs and a failure to adequately treat opportunistic infections. The men are currently detained at the Winn and Richwood Correctional Centers in Louisiana, IAH Secure Adult Detention Facility in Texas and La Palma Correctional Center in Arizona.
The complaint also notes Immigration Equality has received reports that indicate "a failure to provide information on COVID-19, including how to protect against transmission."
"In light of the COVID-19 pandemic, the continued detention of these individuals puts them at even graver risk," reads the complaint. "As experts have noted, immunosuppressed individuals, like those with HIV, are at heightened risk of serious medical issues with COVID-19, including death. This is particularly troubling for people in detention where they are at even greater risk of transmission."
All six complainants are asylum seekers who fled persecution based on their sexual orientation and HIV status.
Acting ICE Director Matthew Albence and Acting U.S. Customs and Border Protection Commissioner Mark Morgan are also named in the complaint. Both of their agencies fall under the Department of Homeland Security's jurisdiction.
Immigration Equality is among the myriad groups that have urged ICE to release from its custody people with HIV/AIDS and other detainees who are at heightened risk for coronavirus.
Louisiana's Ouachita Parish in which Richwood Correctional Center is located has four confirmed coronavirus cases. There are no confirmed cases in the state's Winn Parish where Winn Correctional Center is located.
Arizona's Pinal County in which La Palma Correctional Center is located has 16 confirmed coronavirus cases. There are no confirmed coronavirus cases in the county where the IAH Secure Adult Detention Facility is located.
ICE on its website says as of March 17 there were no confirmed coronavirus cases in any of its detention centers. A guard at a New Jersey jail tested positive for coronavirus last week, but officials said none of the 250 ICE detainees who are currently at the facility were exposed to the disease.
Visitation at all ICE detention centers has been suspended. Lawyers, lawmakers and/or members of their staff who visit an ICE detention center are now required to wear disposable gloves, marks and eye protection.
"The health, welfare and safety of U.S. Immigration and Customs Enforcement (ICE) detainees is one of the agency's highest priorities," reads ICE's website. "Since the onset of reports of Coronavirus Disease 2019 (COVID-19), ICE epidemiologists have been tracking the outbreak, regularly updating infection prevention and control protocols, and issuing guidance to ICE Health Service Corps (IHSC) staff for the screening and management of potential exposure among detainees."
"ICE continues to incorporate CDC's COVID-19 guidance, which is built upon the already established infectious disease monitoring and management protocols currently in use by the agency," it adds. "In addition, ICE is actively working with state and local health partners to determine if any detainee requires additional testing or monitoring to combat the spread of the virus."
An ICE spokesperson on Monday referred the Los Angeles Blade to their agency's coronavirus guidelines in response to a request for comment about Immigration Equality's complaint.
The American Civil Liberties Union, the ACLU of Washington and the Northwest Immigrants Rights Project last week filed a federal lawsuit that calls for ICE to release detainees who are at high-risk for coronavirus. U.S. District Court Judge James Robart on March 19 ruled against them.
The Trump administration on March 20 announced the U.S. will not allow undocumented immigrants to enter the country from either Mexico or Canada. The announcement came hours before Mexico-U.S. and Canada-U.S. borders closed for 30 days in an attempt to stop the spread of coronavirus.
"Many of these individuals arrive with little or no identity, travel or medical documentation, making public health risk determinations all but impossible," said Acting Department of Homeland Security Secretary Chad Wolf during the White House Coronavirus Task Force's March 20 briefing. "It's also important to note that the southern border would likely increase the strain on health systems in our border communities, taking away important and life-saving resources away from American citizens."
Immigrant advocacy groups sharply criticized the new policy.
Alabama School District agrees to adopt critical LGBTQ protections
"There is no amount of money in the world that could ever replace Nigel," said Nigel's mother. "You can't put a price on a child"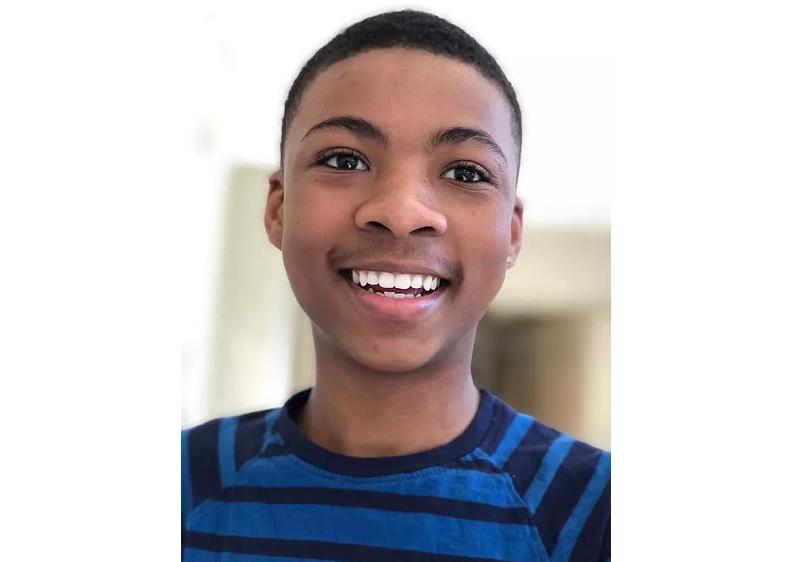 HUNTSVILLE, Al. – The family of Nigel Shelby, a Black, openly gay teenager who died by suicide after experiencing severe, unchecked anti-gay harassment and race discrimination while attending Alabama's Huntsville High School, reached a settlement with the Huntsville City Board of Education, concluding the federal civil rights lawsuit brought by Shelby's parents following his tragic death.
Nigel was 15 when he died by suicide on April 18, 2019. His parents and estate subsequently filed a federal lawsuit against the Huntsville City Board of Education and school administrator Jo Stafford for violating Nigel's civil and constitutional rights.
Their complaint, filed in July 2021, alleged that Nigel was deprived of educational opportunities, and ultimately his life, because of deliberate indifference by the Board and Stafford to the anti-gay peer harassment Nigel was experiencing.
The lawsuit also cited a lack of adequate training to prevent and address such harassment, and school officials' own intentional discrimination against Nigel based on his sexual orientation, nonconformance with sex-stereotypes, and race.
The settlement announced today requires the Board to implement a series of policy and training changes designed to better protect lesbian, gay, bisexual, transgender and queer (LGBTQ) students from sex-based harassment, including by:
Making Title IX policy changes clarifying that sex-based discrimination includes conduct based on a person's sexual orientation and nonconformity to gender stereotypes;
Ensuring additional, readily accessible resources and information on how to identify and report bullying and harassment, including harassment of LGBTQ students, are available for all district students and parents;
Implementing professional development and external training on best practices for all school administrators, faculty and other personnel who regularly interact with students or are involved in receiving or investigating bullying and harassment complaints, including harassment of LGBTQ students;
Hiring external consultants with expertise in schools' prevention and response to LGBTQ harassment and racism to conduct a comprehensive review of the district's relevant policies, practices, procedures, and training; conduct climate assessments; and make recommendations for improvement;
Conducting annual school climate surveys to identify and assess harassment and bullying in the district's schools;
Developing and implementing district-wide procedures for electronically recording and tracking all incidents of bullying and harassment;
Continuing to implement a suicide prevention program for students and considering any improvements recommended by the external consultants; and
Providing annual reports for three years to counsel for Nigel's family showing compliance with the non-monetary terms of the settlement.
The settlement also includes $840,000 in financial compensation to the family, including damages and attorneys' fees.
The family's legal complaint noted that students at his school routinely subjected Nigel to anti-gay slurs and told him that he should kill himself for being gay, resulting in him never feeling safe in the school environment.
Additionally, the complaint alleges that the school's lead administrator for the freshman class, Jo Stafford, knew about the anti-gay harassment Nigel was experiencing, and the self-harm and suicidal ideation that resulted, yet took inappropriate action to address it, instead blaming Nigel for his own harassment, saying it was the price he had to pay for being gay.
The complaint notes that Stafford also mocked Nigel's depression, telling Nigel and a classmate dance to "black people's music" to make Nigel feel better. Stafford never informed Nigel's parents about the harassment or mental health crisis he was experiencing, nor did she offer Nigel any professional help.
Nigel died by suicide approximately one week after a classmate had taken Nigel to Stafford for help out of concern over Nigel's self-harming conduct and Nigel had told Stafford how deeply upset he was over the anti-gay harassment he was experiencing.
"There is no amount of money in the world that could ever replace Nigel," said Camika Shelby, Nigel's mother. "You can't put a price on a child. This lawsuit was about bringing change. It was about acknowledging that there needs to be change. It was about saving someone else's child so that they don't have to go through the horrible tragedy that I have. I hope this settlement will help bring about that change."
With more than 300 anti-LGBTQ bills introduced by state lawmakers in the past year, Alabama lawmakers have sought to advance a record number of bills targeting LGBTQ rights, including passing one of the most anti-transgender legislative packages in history. Currently, Alabama joins 24 other states that don't have laws protecting LGBTQ students from bullying on the basis of sexual orientation and gender identity.
"We're very pleased that Huntsville City Schools has agreed to make substantial changes to ensure that students like Nigel are protected during a time when LGBTQ students are under attack nationwide," said Public Justice Students' Civil Rights Project Director Adele Kimmel. "We know that LGBTQ students and students of color experience discrimination at disproportionately high rates, so it's critical that schools take proactive steps to protect these students. By amending its Title IX policies to clarify that sex-based discrimination includes conduct based on sexual orientation and nonconformity to gender stereotypes, Huntsville is taking an important step in the right direction."
In a press release, officials say the school board approved the agreement Tuesday.
"First and foremost, we continue to extend our thoughts and prayers to Nigel's family, friends and school community," Huntsville City Schools superintendent Christie Finley said. "While we understand nothing can replace the life of a student, it is our hope that the settlement will bring a sense of peace and closure for all involved."
"All students have the right to go to school without fear of bullying and harassment for who they are," said Joseph Wardenski, Founder & Principal of Wardenski, P.C., a civil rights law firm based in New York. "Nigel was denied that right. By bringing this lawsuit, Nigel's parents are honoring his memory by ensuring that Huntsville will create a safer, more inclusive environment for LGBTQ+ students."
"While Camika and Patrick lost a son, the world lost a smart, handsome, funny young person with limitless potential," said retired district judge Martha Lynn Sherrod, who served as co-counsel. "We will not know what or who Nigel would have become, but his legacy inspires all of us to cherish, protect and advocate for our children without regard to sexual orientation. Dr. Martin Luther King said 'Injustice anywhere is a threat to justice everywhere. Whatever affects one directly, affects all indirectly.' Injustice or insensitivity aimed at the LGBTQ community affects all of us, and we must continue to work to eradicate prejudice in any form. Schools are not an exception to this rule, but must remain at the forefront to protect our children."
Nigel's family is represented by Adele Kimmel, Alexandra Brodsky, and Mollie Berkowitz of Public Justice; Joseph Wardenski of Wardenski P.C.; and M. Lynn Sherrod and Kenneth B. Cole, Jr. of Conchin, Cole, Jordan & Sherrod.