John Duran: Calm voice in a crisis
Council member's Facebook updates a key resource in WeHo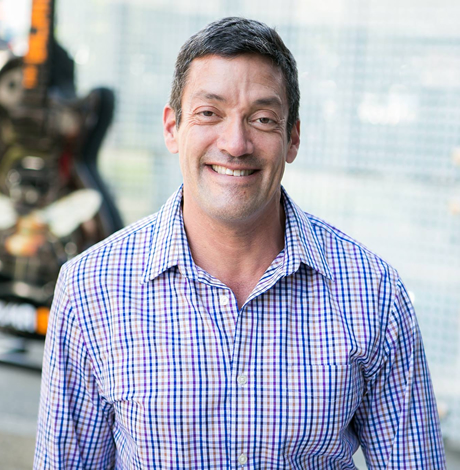 In the middle of a crisis, West Hollywood Council member John Duran has been the calm voice the city needs. His daily updates on Facebook have quickly become the go-to for residents looking to navigate uncertain waters.
"I'm sitting at home," said Duran. "I'm not a doctor or a nurse or a public heath officer, but I know how to write. I can't do it in a tweet. I need to write mini-essays."
Each morning, Duran updates citizens with a publicly accessible post. Each post starts with the Los Angeles County cases and death totals. As of Tuesday, those numbers were 536 and 7, respectively.
He then list updates, general information and recommendations for his readers. On Tuesday's post he suggested that people stay home if they have mild symptoms in order to avoid exposing others and clogging the emergency rooms. When does he suggest going to the ER? "When you are having trouble walking around the apartment and can't breathe — that's when."
"If I get a cough or a fever, I'm not going to the ER and demanding a test," he said. "Why would I want to take up resources at Cedar's when there are people struggling for ventilators?"
Duran understands that common sense updates are what people need in a desperate time. He lived through the AIDS crisis of the 1980s and 1990s and knows all to well what wading through the waters of an invisible disease can be like.
"We have to treat everybody as if they're infected," he said. "We are at the stage where we should assume everybody's positive and act accordingly. That means social distancing. That means no kiss or no handshake. It means having to act differently. It means acting as if you have it and could spread it."
This kind of basic, unfiltered information is what Duran professes people need right now. "I know historically going through AIDS that people are craving information so they can make informed decisions about risks and risk-taking. People want truth in a crisis and not spin."
He is also looking ahead to the immediate and long-term impacts that COVID-19 might have on residents. He notes that many in West Hollywood leadership positions were around for the dark days of AIDS, including council member John Heilman and Mayor John D'Amico. "We have management in place that went through the last epidemic," he said. "A lot of people who have been through this kind of thing before and know how to respond."
This includes not only the impacts on health, but also the impacts on the city's economy. "We have so many non-traditional workers, so many people in the service industry. We have so many people who are going to fall through the safety net, and we are focusing on them to make sure we have the main resources they need: food and shelter."
"Anybody who lives in West Hollywood shouldn't have to worry about food and shelter."
In stark contrast to when Donald Trump was asked to address America's fears by Peter Alexander, when the president chastised the reporter, Duran offered words of hope to this reporter when asked a similar question.
"We've been through this before. We've learned how to separate fear from fact. A cough and fever doesn't mean we're going to die. Eighty percent of people do get better. Just like when the doctor told me, 'John, you're HIV-positive,' and I just got on it and took care of my health. The fact is more people are going to survive exposure than die from exposure."
He also encouraged everyone to continue to practice safety guidelines and stay home.
WeHo Arts unveils new holiday street pole banner by Sophie Morro
The city has also installed annual holiday lights on street poles and around trees lining Santa Monica Boulevard to make the city festive

By Paulo Murillo | WEST HOLLYWOOD – The annual holiday street pole banners went up this week throughout the city of West Hollywood. The City's WeHo Arsts unveiled the new holiday artwork by artist Sophie Morro along Santa Monica Boulevard, San Vicente Boulevard, and Melrose Avenue.
A total of 29 of the new banners were produced this year and will become part of the annual collection of holiday street pole banners on display in WeHo to celebrate the holidays. Banners include past holiday artwork by Shag (Josh Agle) and Mosa Tanksley.
The city has also installed annual holiday lights on street poles and around trees lining Santa Monica Boulevard to make the city festive around the holiday and New Year's celebrations.
Sophie Morro is an artist based in Los Angeles. Her oil paintings are largely informed by an autobiographical narrative with nods to spirituality, dreams and the otherworldly. Visit sophiemorro.com to learn more about the artist.
In April, 2022, the City of West Hollywood Arts Division made a call seeking a visual artist to provide artwork for the city's annual winter / holiday card and street pole banner display. The deadline to submit their work to WeHo's Performing Arts and Cultural Affairs Subcommittee was May, 2022.
The new artwork will also be used on the City's annual end of year Winter / Holiday card, social media promotions along with the printed street pole banners. Artists were invited to submit existing work samples to demonstrate their style and technique.
The Request for Qualifications was open to artists who live in California. Artists who live in
West Hollywood and artists of color, women, artists with disabilities, and LGBTQIA+ artists
were highly encouraged to apply. The artists who applied will remain eligible to be selected as semi-finalists for 3 calendar years without needing to reapply.
The City of West Hollywood's Arts Division and Arts and Cultural Affairs Commission believe
that all people in the City of West Hollywood have the right to celebrate and engage in meaningful and relevant arts and cultural experiences.
Each member of the community should have access to the arts which reflect and nurture individual identities, affirm personal value, and foster belonging in the community. The right to participate freely in the cultural life of the community is recognized as a basic human right.
The Division and Commission's definition of diversity includes all ways in which people
differ, including but not limited to, race, ethnicity, gender, socioeconomic status,
education, age, gender identity, gender expression, sexual orientation, ability,
geography, citizenship status, religion, language, physical appearance, and the
intersection of these various identities.
*******************************
Paulo Murillo is Editor in Chief and Publisher of WEHO TIMES. He brings over 20 years of experience as a columnist, reporter, and photo journalist.
The preceding article was previously published by WeHo Times and is republished with permission.