March 24, 2020 at 4:06 pm PDT | by Brody Levesque
Tighter COVID-19 restrictions imposed as LA braces for greater impact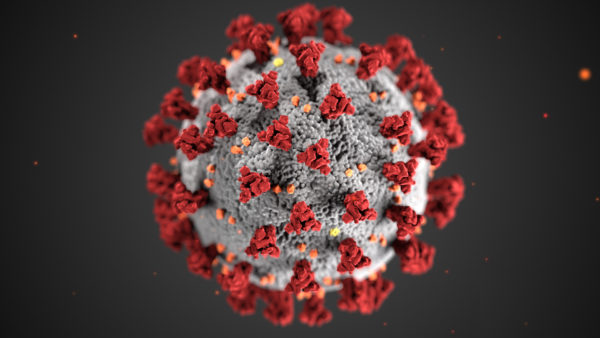 Los Angeles County and City officials have implemented further restrictive measures as the number of reported cases of the coronavirus (COVID-19) increases and the death toll rises. The Los Angeles County Public Health Department on Tuesday reported the death of four more area residents including person under the age of 18. The total number of cases in the county jumped to 662, while the death toll climbed to 11.
Dr. Barbara Ferrer, Director of the L.A. County Department of Public Health said that the death of the person under the age of 18 is a "devastating reminder" that COVID-19 affects individuals of all ages.
Los Angeles County Sheriff Alex Villanueva told reporters Tuesday that gun shops are to be considered nonessential businesses and "if they don't close their doors, they will be cited and face the loss of their business license," he said.
On Monday during a press conference, County Board of Supervisors Board Chair Kathryn Barger alongside Sheriff Villanueva announced that parking lots and access to county parks and beached would be closed and that the deputies would be enforcing the closure. Additionally, officials announced that trail heads and hiking paths were ordered closed and that The Santa Monica Conservatory had also announced that it was closing its trail heads.
A spokesperson for the County Board of Supervisors told the Los Angeles Blade that those actions were taken as a direct response to crowded beaches and hiking trails this past weekend as thousands of Angelenos fled the confines of the 'Stay At Home' measures implemented last week.
"People were not maintaining appropriate social distancing," Dr. Ferrer, remarked to reporters.
Los Angeles City Councilman David Ryu, City Council President Nury Martinez, alongside County Board Chair Barger announced that City and County leaders had used a combined $1.25 million of County funds and discretionary funds to purchase 20,000 tests from Seegene Technologies, Inc., a South Korea-based test kit manufacturer. Ryu told reporters that the first kits would be deployed to test-check first responders and healthcare workers.
The Los Angeles County Commission on HIV website has been updated to include pertinent information regarding the Commission's activities in response to the COVID-19 pandemic. A dedicated webpage has been created as a platform for HIV community and partners to stay current on information and resources concerning people living with HIV/AIDS and COVID-19.
Two California State University, Long Beach students tested positive for COVID-19, according to a university spokesperson, ABC7 News reported. The two individuals are in self-isolation off campus and those who may have come in close contact with them are being notified by health officials. One of the students who tested positive for the virus has not been on campus for two weeks, according to university officials, who added that "there was no opportunity for on-campus exposure" in the other student's case. "It is a sober signal that the impact of this illness will be felt widely," officials said in a statement.
In other jurisdictions across the Southland, the current number of novel coronavirus cases as of noon Tuesday included:
Orange County: 95 cases
Riverside County: 45 confirmed cases, 6 deaths
San Bernardino County: 17 cases
San Diego County: 205 presumptive cases
Ventura County: 35 cases
Governor Gavin Newsom in a press briefing Monday evening in Sacramento pleaded for Californians to heed efforts to curb the COVID-19 Outbreak. "Dealing with health issues is common sense," the governor pointed out then added, "because of the behaviors we saw over this past weekend, we need to improve our behaviors." Newsom was referring to the thousands of state residents on the beaches or out in the state parks.
Newsom said he has ordered closure of all state parking lots in the state park & beach access system telling reporters, "We have to act differently to minimize the outbreak."
When asked by a reporter about President Trump's pushing to end widespread Stay At Home measures and get businesses reopened, Newsom said that while he understood Trump's frustration, California would be viewed under a different prism of consideration before such a decision would be made and that state and local officials would follow the recommendations of health experts and officials.