Larry Kramer dies at 84
'Anger is a wonderful motivator for me!'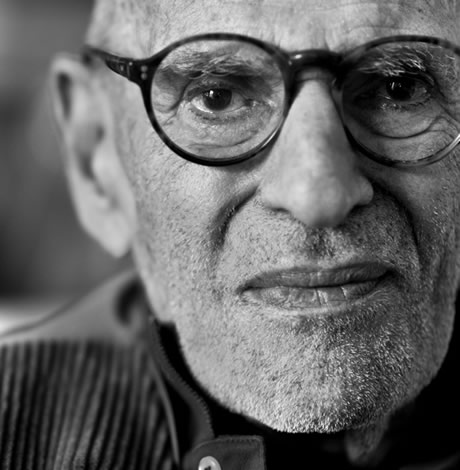 Larry Kramer died Wednesday at 84 years old during a pandemic that today reached a milestone 100,000 death count in the US. The cause was neither the AIDS crisis he so passionately fought nor the Covid-19 crisis he watched aghast as it unfolded. Kramer died of pneumonia, according to his husband David Webster.
Kramer was often soft-spoken, almost shy, and, at least the first time you met him, was unfailingly polite. But when he spoke in public his voice became a Moses-like lightning rod, parting the waters — some would say the nation — demanding respect and dignity for the lives of a people that were being decimated by a then hidden plague, AIDS. He turned his audience into an army that was unafraid to confront the evils of prejudice, hatred and ignorance. They created ACT UP.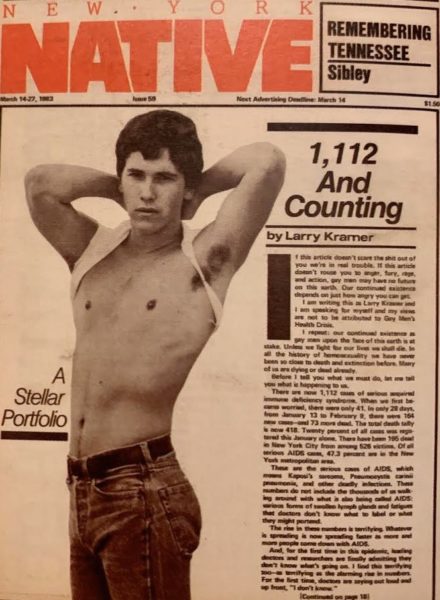 In March 1983, Kramer wrote in his famous essay "1,112 and counting," published in the Native, then a New York City gay publication: "If this article doesn't scare the shit out of you, we're in real trouble. If this article doesn't rouse you to anger, fury, rage, and action, gay men may have no future on this earth. Our continued existence depends on just how angry you can get."
That essay was a call to arms. "Larry was asked to speak at the LGBT Community Center in a writers speaking series after," according to ACT UP founding member Eric Sawyer. "Nora Ephron cancelled with the flu."
Kramer called a number of friends and asked them to come to the speech. He planned to call for the formation of a civil disobedience group to protest governmental, drug company and society's refusal to take appropriate action to respond to the needs of people living with AIDS or to find a cure for the disease, which was killing gay men at an exponentially growing rate.
"Larry asked me to bring a bunch of my pretty boy Fire Island friends and to stand up and volunteer to help with forming the protest group as boy bait to encourage others to join," Sawyer said.
At one point in the speech, Kramer asked half of the room to stand up. He then said "All of you standing will be dead within 12 months unless we get off our asses and get into the streets to demand a major research project to find a cure for AIDS."
The actor Martin Sheen, a friend of Kramer's, also spoke, imploring the room that government inaction was not acceptable and that the community must demand a cure.
The first demonstration was planned in front of Trinity Church at the base of Wall Street where a handful of people demanded drug companies and the government begin, according to Sawyer, "an emergency project to cure AIDS."
The event amassed massive media coverage: having a group of patients demanding a cure from the government was unheard of at the time.
Kramer was a noted author and playwright who began his career at Columbia Pictures and United Artists.
His screenplay for the 1969 film "Women in Love" (1969) earned an Academy Award nomination. Among his many accomplishments and awards, he was a finalist for the Pulitzer Prize for his play "The Destiny of Me" (1992), and a two-time recipient of the Obie Award.
Even before AIDS, Kramer was known as a critic of his own community; his novel "Faggots" (1978) depicted gay male relationships of the 1970s as hedonistic, destructive and unaware.
He co-founded the Gay Men's Health Crisis (GMHC), which has become the world's largest private organization assisting people living with AIDS. But Kramer felt the agency had frozen and become reactive.
His highly acclaimed 1985 play "The Normal Heart," produced at Joseph Papp's Public Theater reflected on the failings of a bureaucratic approach to combating an epidemic and honed his belief in the power of collective political provocation.
He was known for his rage and brazen behavior and New York City Mayor Ed Koch was among his favorite targets for his disregard of the emerging AIDS crisis.
Kramer's 2015 novel "The American People, Vol. 1: Search for My Heart," was a behemoth —nearly 800 pages that tells variously of prehistoric monkeys, the Puritans, the American Revolution, the Civil War and also the abundant — in Kramer's vision — homosexual proclivities of the U.S. Founding Fathers with a dizzying cast that includes Washington, Hamilton, Lincoln and even John Wilkes Booth.
Kramer, a D.C. native, is widely known for his groundbreaking and searing play "The Normal Heart," adapted into an HBO Emmy-winning film, and other works. He lived in New York's Greenwich Village with his husband, David Webster (they wed in 2013) and their Cairn Terrier, Charlie, a rescue dog Kramer, a dog person, said is "very good natured."
Kramer spoke to the Blade in 2015 about his husband.
"I first started dating David in the mid-'60s. We dated for many years but he didn't want to be pinned down. We finally got together permanently in 1995 or so and got married just a year or so ago. I promptly got very sick and spent almost a year in and out of hospitals. He saved my life several times when doctors were not helping; he found the right ones. It is certainly not the marriage one wanted to have, lover and caregiver. His own career as an architect has suffered as he worries for me. We have both certainly been put to the test and it has brought us even closer together."
Kramer could be cantankerous to say the least. Of that reputation, he told the Blade, "I am not bitter. I am angry. Anger is a wonderful motivator for me!"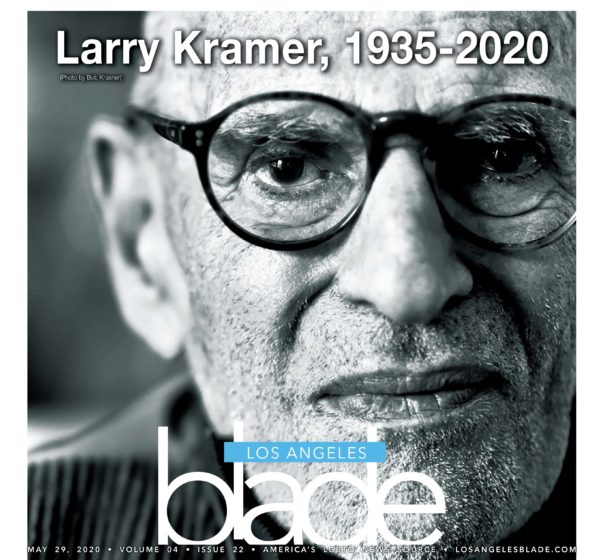 Some reactions are being posted as they come in:
Ann Northrop, ACT UP member and media advisor and co-host of GAY USA with Andy Humm:
"I truly loved Larry, even when I disagreed with him. He was a fully genuine human being who never hesitated to speak what he saw as the truth. Definitely not a diplomat. But it was his insistence on pushing and prodding that was the greatest evidence of how much he loved gay people. He wouldn't let us settle for any mistreatment or second-class status. He always said we were the best and he wanted us to feel that level of self-respect."
Torie Osborn, now Senior Strategist for Los Angeles County Supervisor Sheila Kuehl:
During the height of the AIDS epidemic, she was the executive director of the Los Angeles Gay & Lesbian Community Services Center. In 1993, during the March on Washington, Osborn was the executive director of the National Gay & Lesbian Task Force in Washington DC.
"I had a few dinners with Larry in NYC, several phone chats, more than a few arguments. He attended and helped host my NYC fundraiser for my (valiant, if failed) 2012 Assembly race. Most notably, I arranged secretly for some lesbian friends to escort him up on stage totally against the will of 'the committee' at the 1993 March on DC rally. We put him up on stage, right ahead of my own speech. Then we formed a phalanx around him while he spoke (trashing a bit too harshly the Clinton administration on AIDS). I was super proud of that.
"Larry was a prophet, as well as an artist. I remember where I was when I read his essay in Frontiers in 1983: 'A.I.D.S. 1,112 and still counting….' He jolted us all awake and by founding GMHC and ACT UP, he showed us the way to both fighting back against the genocidal Republicans and caring for our own. Larry was one of the great ones — a prophet and artist for the ages. And a giant pain in the ass."
Phill Wilson is a longtime HIV/AIDS advocate and founder and former executive director of the Black AIDS Institute:
"There is so much one can say about Larry. Like most of us, he was a very complicated person. There's no doubt, I don't think that it's debatable that maybe his largest contribution to both the LGBT and the HIV/AIDS community is that he taught us both how to be angry, how to use that anger, and to be comfortable with being angry. It was OK to be angry.
That was an important lesson to learn. Prior to Larry elevating the art of anger, if you will, many of us were stuck in that 'best little boy' or 'best little girl' mode and feeling that the best way to maneuver the world was to NOT to be seen because to be seen was to put yourself at risk and at danger. Larry basically led the way for us to maneuver in the world in a different way.
The other thing that for me is important in the lesson of Larry Kramer is an appreciation of the complexity because while Larry was very powerful and very passionate and his contribution was immense, he had blind spots. And he had a huge blind spot when it came to race, and when it came to women and when it came to poor people.
I remember a phone conversation (during a radio interview) that I had with him right around the time when the protease inhibitors came out. And Larry was talking about his experience taking his first medication in Barbra Streisand's bathroom while I, on the other hand, am watching the lines and lines and lines of black and brown and young people at the food banks in LA. I was trying to make the case that while we certainly were happy about the protease inhibitors, but a few pills that work for some people some of the time does not a cure make.
I don't think that Larry had an appreciation for the intersectionality of HIV and AIDS. He clearly understood the relationship between homophobia and HIV and AIDS. He got that. It was not evident to me that he always understood the relationship between racism and misogyny and classism and HIV and AIDS."
Robin Tyler, Activist and organizer of the 1983 March on Washington
When the 1993 March on Washington happened, the 'March committee' decided they did not want Larry Kramer to speak. I was producing the main stage, and during the March, Torie Osborn came up to me (I had a lot of security on stage but because she was an ex, got through,) 'Act Up' was going to attack if I didn't let him on stage.
I looked at the crowd of a million.  I did not see a group poised to attack.  But I had been angry he wasn't invited to speak.  So I made a split second decision, and Torie introduced him.  He was fabulous!
Needless to say, the co-chairs were angry with me. (one in particular) I got in a lot of trouble.  But then again, so did Larry.
I am honored to have known him and to have introduced him at that March.  He was one of the greatest gay activist who ever lived, a giant of a man!
David France, Academy Award nominated director of "How to Survive a Plague":
Larry was always complaining that the gays had no Martin Luther King, which was silly, of course, because he was our King. More imperfect, more intemperate by far, certainly more polarizing, but no less impactful. Everything he did seemed designed to fail, yet somehow he gathered up a lackluster movement and a dysfunctional community and shouted and insulted us forward. In this indirect way, he launched a powerful and transformative AIDS movement, which remained his lifelong focus, but he also managed to fuel the most rapid social transformation in history. America owes Larry a postage stamp at the very least, and a long weekend for sure.
Michael Weinstein, co-founder of AIDS Healthcare Foundation who attended ACT UP/LA's first meeting and collaborated closely with ACT UP/LA leader Mark Kostopoulos:
"Larry Kramer was a giant in our movement. He was the grandfather of AIDS activism. All of us learned from him even when we didn't always agree. He was there at the founding of institutions such as GMHC and Housing Works. And, his cultural contributions, particularly Normal Heart, spoke eloquently to not only our minds but our hearts. Larry, you will be sorely missed."

David Mixner, longtime politico, author and theatre soloist Performer:
"My friend Larry Kramer never ever negotiated our personal freedom or health to make others comfortable.   Being liked or personal power just wasn't part of his strategy."
Lambda Legal's Kevin Jennings, in a statement:
"Lambda Legal –its staff and community of advocates for LGBT rights and everyone living with HIV– deeply mourn the passing of Larry Kramer, who fought tirelessly throughout his life to focus resources on the HIV/AIDS epidemic and to eradicate the stigma of living with HIV, changing forever the landscape of activism, the LGBT civil rights movement, and the lives of people living with HIV worldwide. Larry Kramer has been an endless source of inspiration to our lawyers and our work to help end the HIV epidemic. We owe Larry Kramer an immeasurable debt of gratitude for teaching us how to stand up and fight back, how to survive a plague and how to channel our anger into direct action for social change.
"Larry Kramer founded and helped lead Gay Men's Health Crisis (GMHC), an organization critical to providing life-saving services to people with AIDS at a time when our government had turned its back on the dying.   Larry then turned his anger into helping create ACT UP (AIDS Coalition To Unleash Power), the groundbreaking AIDS activist group that used creative, nonviolent civil disobedience to reshape the dynamics of the epidemic itself.
"We are facing again a federal government that does not care about LGBT people, , people living with HIV or communities of color. Kramer's passing should serve as a wake-up call and a reminder that righteous anger is an appropriate response when the powers that be fail in their duty to serve all citizens equally and fairly, and we should continue to channel that energy into action until we have won the fight for fully equitable and fair treatment in law, medicine, and society."
(In 2017, Lambda Legal honored Larry Kramer with the Kevin M. Cathcart Legacy Award at our annual Liberty Awards.  To watch a video of Mr. Kramer's acceptance speech, click here.)
Jay Blotcher, ACT UP and AmFAR Publicist:
I first met Larry Kramer in the spring of 1983. I was associate producer of a lesbian and gay TV show called "Our Time," co-produced and co-hosted by veteran activist Vito Russo.
The epidemic was just beginning to devastate New York City's gay community, so Vito planned an hour program on the epidemic. He invited his longtime friend Larry, a co-founder of GMHC,  to be one of the guests. There was one major problem: Larry had a fear of heights — and our studios were on the 25th floor of the Municipal Building.
So, the date of the shoot, Vito had me and other staff members meet Larry in the lobby. Our quest: to calm the man on the elevator ride up and especially to distract him so he didn't look out any windows en route to the studio. The Larry I got to meet that day was a gentle and nervous man with a severe case of acrophobia. Four years later, when I joined ACT UP, I got to know his infamously fiery, relentless, and pugnacious side.
But Larry never turned that side on me. I think I got a pass because I worked for his cherished friend Vito all those years before.
Sarah Schulman, ACT UP Member, Author and Filmmaker
He was one of the few privileged people who used his access to yell at those in power and I wish more like him would do the same today. He came from a culture of Dissent, not cooperation.
Peter Staley, founding member ACT UP and Treatment Activist Group:
There were two Larry's back then. The first deserves every statute that gets built in his honor – the Larry who used anger to launch the two main branches of our community's AIDS response, the beautiful self-care response that Gay Men's Health Crisis valiantly built while the world looked away, and the activist response that forced that same world to look, and respond.
The second Larry was the moralist whose finger-wagging, like all finger-wagging, brought adulation from other moralists, but had no effect on the rest of us. AIDS was not a price we paid for finally building communities of freedom on both coasts. There have been only two sexually transmitted pathogens in all of human history that have killed in the millions – syphilis and HIV – and they hit us 500 years apart. AIDS was not an inevitable result of gay life in the 1970s. As an epidemiological event, it was simply bad luck.
To this day, gay men carry the added burden of a society that sexually shames us. Larry played a part in this. To be fair, most of this critique is inside baseball. To the larger world, Larry was our community's greatest advocate. He constantly told straight America that his gay brothers and sisters were the most beautiful people on earth. He pushed back against the hate directed at us like no advocate before him. Larry loved gay people, and spent his entire life fighting for us.
I just got off the phone with Tony Fauci. I broke the news to him via text earlier today. We're both surprised how hard this is hitting. We both cried on the call.
White House, Don't Say Gay law: "This is discrimination, plain and simple"
"State officials who claim to champion liberty are limiting the freedom of their fellow Americans simply to be themselves"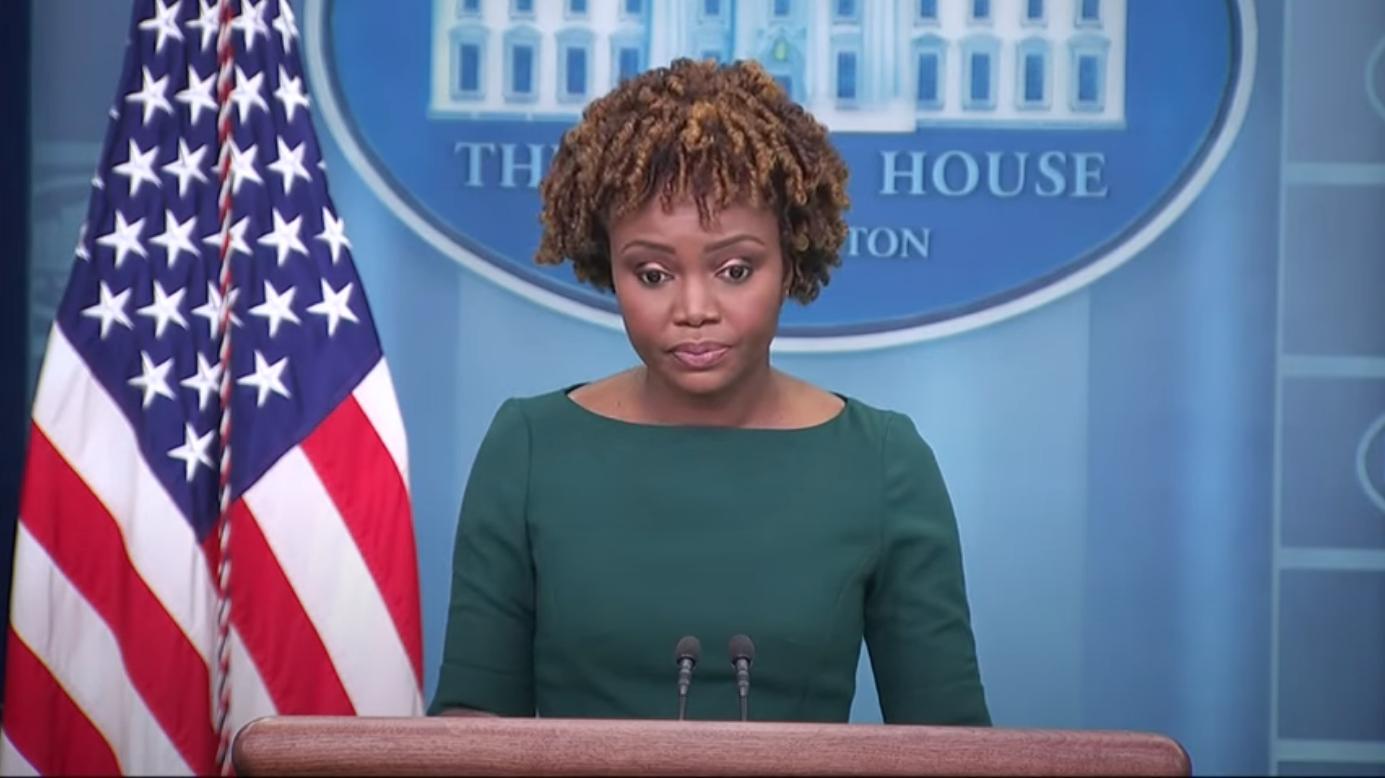 WASHINGTON – The White House Press Secretary Karine Jean-Pierre released a statement Friday as Florida's notorious 'Don't Say Gay' law took effect, saying "[…] state officials who claim to champion liberty are limiting the freedom of their fellow Americans simply to be themselves."
President Biden also tweeted about the law prior to leaving for Camp David to spend the July 4th holiday weekend, calling the law "the latest attempt by Republicans in state houses to target LGBTQI+ students, teachers, and families."
Florida's "Don't Say Gay" law takes effect today – the latest attempt by Republicans in state houses to target LGBTQI+ students, teachers, and families.

Legislators shouldn't be in the business of censoring educators, and @usedgov will do all in its power to protect students.

— President Biden (@POTUS) July 1, 2022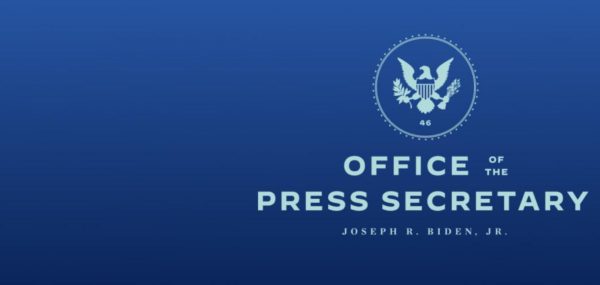 In her statement, Jean-Pierre said:
"Today, some of Florida's most vulnerable students and families are more fearful and less free. As the state's shameful "Don't Say Gay" law takes effect, state officials who claim to champion liberty are limiting the freedom of their fellow Americans simply to be themselves.
"Already, there have been reports that "Safe Space" stickers are being taken down from classrooms. Teachers are being instructed not to wear rainbow clothing. LGBTQI+ teachers are being told to take down family photos of their husbands and wives—cherished family photos like the ones on my own desk.
"This is not an issue of "parents' rights." This is discrimination, plain and simple. It's part of a disturbing and dangerous nationwide trend of right-wing politicians cynically targeting LGBTQI+ students, educators, and individuals to score political points.
"It encourages bullying and threatens students' mental health, physical safety, and well-being. It censors dedicated teachers and educators who want to do the right thing and support their students. And it must stop.
"President Biden has been very clear that every student deserves to feel safe and welcome in the classroom.
"The Department of Education will be monitoring this law, and any student or parent who believes they are experiencing discrimination is encouraged to file a complaint with the Department's Office for Civil Rights.
"Our Administration will continue to fight for dignity and opportunity for every student and family—in Florida and around the country."
Florida county's school policy critics say "essentially targets LGBTQ+ kids"
"Sending out a parent notification could be seen as placing a target on a student's back," said Lauren Kelly-Manders, a Tallahassee resident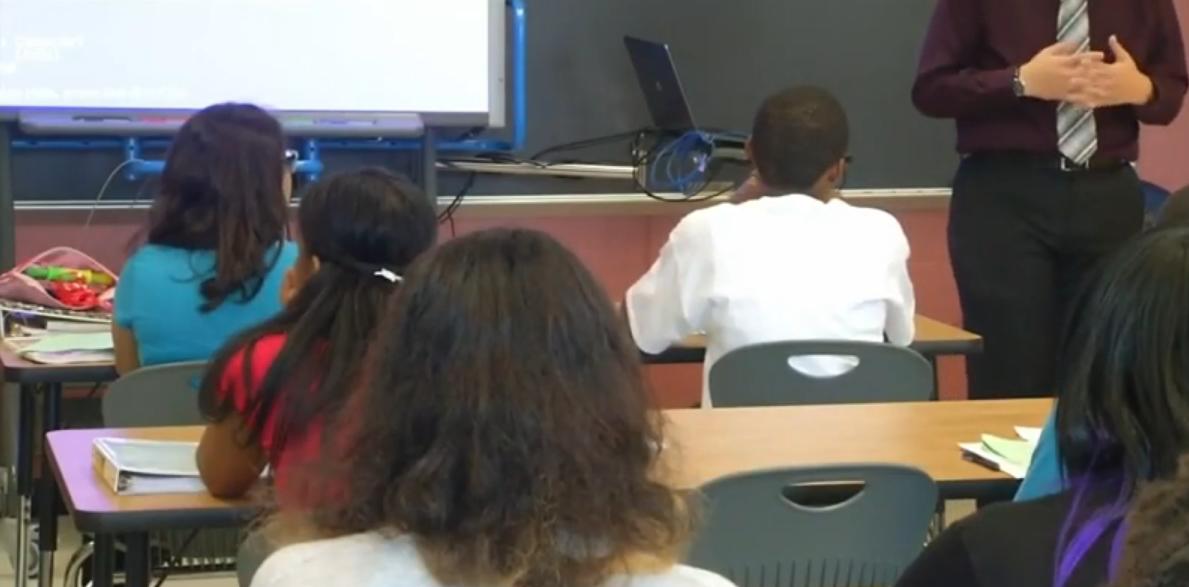 TALLAHASSEE – The Leon County School Board this week unanimously approved its "LGBTQ Inclusive School Guide" after a rancorous and at times heated debate Tuesday. At the heart of the new policy are guidelines that critics charge will harm LGBTQ+ youth in the school system.
The Tallahassee Democrat newspaper reported what drew the most debate was a provision that a school will notify parents — by form — if a student who is "open about their gender identity" is in a physical education class or on an overnight trip. 
Some teachers and students during the Tuesday night meeting said the policy will "out" LGBTQ+ students — revealing their sexual orientation or gender identity without their permission. 
While the policy language does explicitly say a student's sexual orientation, gender identity or expression "should not be shared with others without their input and permission,"  advocacy groups and activists claim that in "real world" application the policy's danger to Outing LGBTQ+ kids remains regardless.
Los Angeles-based writer and actor Benjamin Siemon took to Twitter angrily noting that the policy "essentially paints these children as sex offenders that require warnings."
This school board in FL voted that if an LGBTQ child is in a P.E. class or attending an overnight trip that ALL the parents in their class will receive a notification about it, which essentially paints these children as sex offenders that require warnings. https://t.co/g1bE4df2bS

— Benjamin Siemon (@BenjaminJS) June 30, 2022
Supporters of the school board's new policy included the Leon County chapter of Mom's for Liberty, a national far-right anti-LGBTQ+ activist group which has sought to ban LGBTQ+ books and curriculum nationwide. But the sticking point for the group is the provision doesn't go far enough.
According to the Tallahassee Democrat, Sharyn Kerwin, head of the Leon County chapter of Mom's for Liberty and who also served on the advisory committee to the School board as it crafted the new policy, told board members and the audience Tuesday: "Any attempt to withhold information from a parent or try to influence a child in a knowing way is against Florida law."
Kerwin and other parents argued that the Parental Rights in Education bill, HB 1557, colloquially referred to as the "Don't Say Gay" law requires school administrators to notify parents and many in the audience Tuesday citing biblical verses maintained discussions about sexual orientation have no place in schools.
Opponents charge that this policy will effectively weaponize bigotry and target LGBTQ+ kids, especially trans youth.
Critics of the notification policy say the district's language is equating "gender identity" with LGBTQ sexuality. They note that even someone who is "straight" expresses themselves via their clothing choices or appearance and can be "open about their gender identity," the Tallahassee Democrat noted.
"Sending out a parent notification could be seen as placing a target on a student's back," said Lauren Kelly-Manders, a Tallahassee resident. 
In the end, even with the policy approved, none were happy with the outcome as one side claiming not enough consideration was given to parental rights and opponents charging this will simply increase bullying of LGBTQ+ kids.
"Normally when we have something on the agenda, we have a group that's for, and a group that's against," school board Vice Chair Alva Striplin noted adding, "Well, tonight we had everyone against."
The school board voted to approve the guide unanimously 4-0.  According to the Tallahassee Democrat school board members will schedule another meeting to revisit the guide in six months to adjust the policy if needed. 
White House announces 17 Presidential Medal of Freedom recipients
The nation's highest civilian honor, the Presidential Medal of Freedom will be presented to those named at the White House on July 7, 2022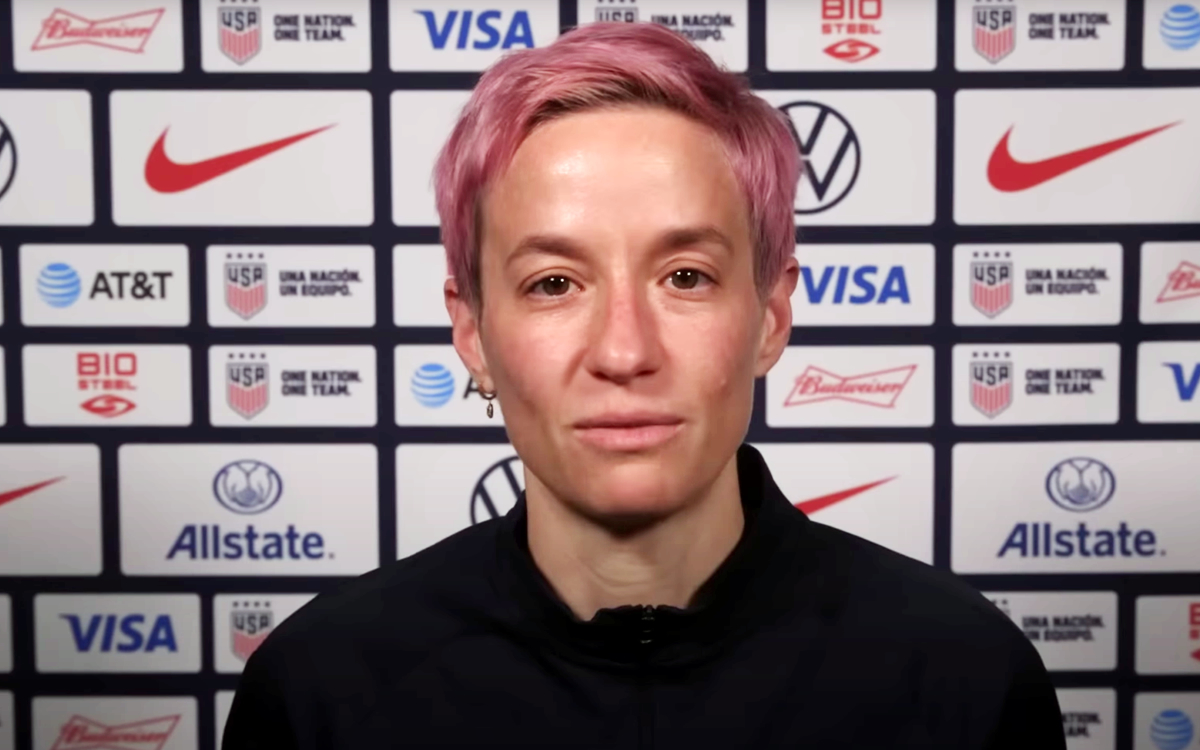 WASHINGTON – The White House today released President Joe Biden's selection of recipients for bestowing the nation's highest civilian honor, the Presidential Medal of Freedom. The awards will be presented at the White House on July 7, 2022.
Included among the seventeen honorees are Megan Rapinoe, the Out Olympic gold medalist and two-time Women's World Cup champion. She also captains OL Reign in the National Women's Soccer League. She is a prominent advocate for gender pay equality, racial justice, and LGBTQI+ rights.
Also selected by the president for a posthumous recognition was Richard Trumka, the powerful labor leader and longtime Democratic ally of the LGBTQ+ community who passed away last August. Trumka had led the AFL-CIO since 2009 and who throughout his career, was an outspoken advocate for LGBTQ+ Americans, social and economic justice.
The Presidential Medal of Freedom is the Nation's highest civilian honor, presented to individuals who have made exemplary contributions to the prosperity, values, or security of the United States, world peace, or other significant societal, public or private endeavors.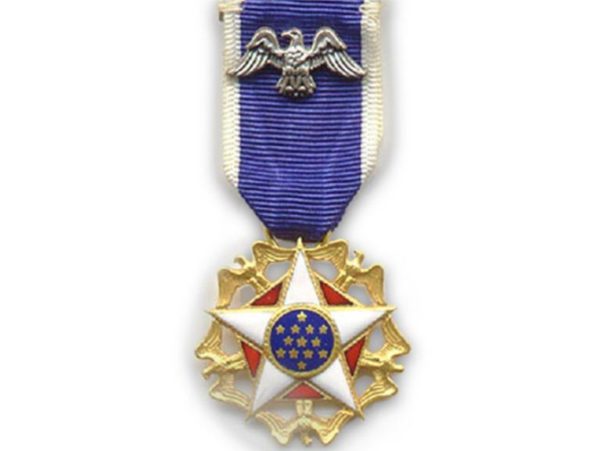 The following individuals will be awarded the Presidential Medal of Freedom:
Simone Biles
Simone Biles is the most decorated American gymnast in history, with a combined total of 32 Olympic and World Championship medals. Biles is also a prominent advocate for athletes' mental health and safety, children in the foster care system, and victims of sexual assault.

Sister Simone Campbell
Sister Simone Campbell is a member of the Sisters of Social Service and former Executive Director of NETWORK, a Catholic social justice organization. She is also a prominent advocate for economic justice, immigration reform, and healthcare policy.

Julieta García
Dr. Julieta García is the former president of The University of Texas at Brownsville, where she was named one of Time magazine's best college presidents. Dr. García was the first Hispanic woman to serve as a college president and dedicated her career to serving students from the Southwest Border region.

Gabrielle Giffords
Former Congresswoman Gabby Giffords was the youngest woman ever elected to the Arizona State Senate, serving first in the Arizona legislature and later in the U.S. Congress. A survivor of gun violence, she co-founded Giffords, a nonprofit organization dedicated to gun violence prevention.

Fred Gray
Fred Gray was one of the first black members of the Alabama State legislature since Reconstruction. As an attorney, he represented Rosa Parks, the NAACP, and Martin Luther King, who called him "the chief counsel for the protest movement."

Steve Jobs (posthumous)
Steve Jobs (d. 2011) was the co-founder, chief executive, and chair of Apple, Inc., CEO of Pixar and held a leading role at the Walt Disney Company. His vision, imagination and creativity led to inventions that have, and continue to, change the way the world communicates, as well as transforming the computer, music, film and wireless industries.

Father Alexander Karloutsos
Father Alexander Karloutsos is the former Vicar General of the Greek Orthodox Archdiocese of America. After over 50 years as a priest, providing counsel to several U.S. presidents, he was named by His All Holiness Ecumenical Patriarch Bartholomew as a Protopresbyter of the Ecumenical Patriarchate.

Khizr Khan
Khizr Khan is a Gold Star father and founder of the Constitution Literacy and National Unity Center. He is a prominent advocate for the rule of law and religious freedom and served on the United States Commission on International Religious Freedom under President Biden.

Sandra Lindsay
Sandra Lindsay is a New York critical care nurse who served on the front lines of the COVID-19 pandemic response. She was the first American to receive a COVID-19 vaccine outside of clinical trials and is a prominent advocate for vaccines and mental health for health care workers.

John McCain (posthumous)
John McCain (d. 2018) was a public servant who was awarded a Purple Heart with one gold star for his service in the U.S. Navy in Vietnam. He also served the people of Arizona for decades in the U.S. House of Representatives and U.S. Senate and was the Republican nominee for president in 2008.

Diane Nash
Diane Nash is a founding member of the Student Nonviolent Coordinating Committee who organized some of the most important civil rights campaigns of the 20th century. Nash worked closely with Martin Luther King, who described her as the "driving spirit in the nonviolent assault on segregation at lunch counters."
Megan Rapinoe
Megan Rapinoe is an Olympic gold medalist and two-time Women's World Cup champion. She also captains OL Reign in the National Women's Soccer League. She is a prominent advocate for gender pay equality, racial justice, and LGBTQI+ rights.

Alan Simpson
Alan Simpson served as a U.S. Senator from Wyoming for 18 years. During his public service, he has been a prominent advocate on issues including campaign finance reform, responsible governance, and marriage equality.
Richard Trumka (posthumous)
Richard Trumka (d. 2021) was president of the 12.5-million-member AFL-CIO for more than a decade, president of the United Mine Workers, and secretary-treasurer of the AFL-CIO. Throughout his career, he was an outspoken advocate for social and economic justice.

Wilma Vaught
Brigadier General Wilma Vaught is one of the most decorated women in the history of the U.S. military, repeatedly breaking gender barriers as she rose through the ranks. When she retired in 1985, she was one of only seven women generals in the Armed Forces.

Denzel Washington
Denzel Washington is an actor, director, and producer who has won two Academy Awards, a Tony Award, two Golden Globes, and the 2016 Cecil B. DeMille Lifetime Achievement Award. He has also served as National Spokesman for the Boys & Girls Clubs of America for over 25 years.

Raúl Yzaguirre
Raúl Yzaguirre is a civil rights advocate who served as CEO and president of National Council of La Raza for thirty years. He also served as U.S. Ambassador to the Dominican Republic under President Barack Obama.