Larry Kramer dies at 84
'Anger is a wonderful motivator for me!'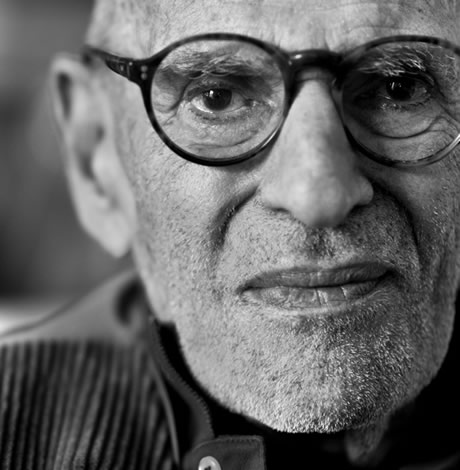 Larry Kramer died Wednesday at 84 years old during a pandemic that today reached a milestone 100,000 death count in the US. The cause was neither the AIDS crisis he so passionately fought nor the Covid-19 crisis he watched aghast as it unfolded. Kramer died of pneumonia, according to his husband David Webster.
Kramer was often soft-spoken, almost shy, and, at least the first time you met him, was unfailingly polite. But when he spoke in public his voice became a Moses-like lightning rod, parting the waters — some would say the nation — demanding respect and dignity for the lives of a people that were being decimated by a then hidden plague, AIDS. He turned his audience into an army that was unafraid to confront the evils of prejudice, hatred and ignorance. They created ACT UP.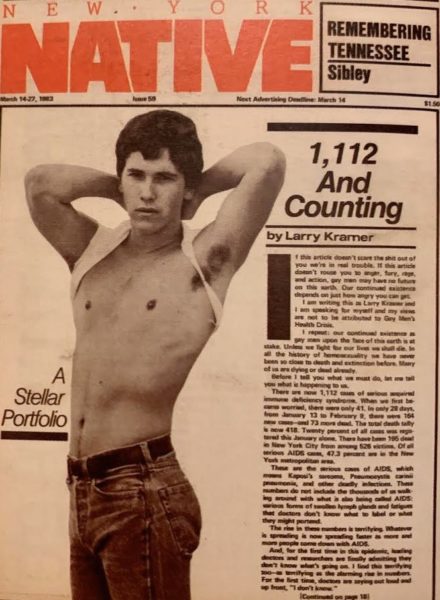 In March 1983, Kramer wrote in his famous essay "1,112 and counting," published in the Native, then a New York City gay publication: "If this article doesn't scare the shit out of you, we're in real trouble. If this article doesn't rouse you to anger, fury, rage, and action, gay men may have no future on this earth. Our continued existence depends on just how angry you can get."
That essay was a call to arms. "Larry was asked to speak at the LGBT Community Center in a writers speaking series after," according to ACT UP founding member Eric Sawyer. "Nora Ephron cancelled with the flu."
Kramer called a number of friends and asked them to come to the speech. He planned to call for the formation of a civil disobedience group to protest governmental, drug company and society's refusal to take appropriate action to respond to the needs of people living with AIDS or to find a cure for the disease, which was killing gay men at an exponentially growing rate.
"Larry asked me to bring a bunch of my pretty boy Fire Island friends and to stand up and volunteer to help with forming the protest group as boy bait to encourage others to join," Sawyer said.
At one point in the speech, Kramer asked half of the room to stand up. He then said "All of you standing will be dead within 12 months unless we get off our asses and get into the streets to demand a major research project to find a cure for AIDS."
The actor Martin Sheen, a friend of Kramer's, also spoke, imploring the room that government inaction was not acceptable and that the community must demand a cure.
The first demonstration was planned in front of Trinity Church at the base of Wall Street where a handful of people demanded drug companies and the government begin, according to Sawyer, "an emergency project to cure AIDS."
The event amassed massive media coverage: having a group of patients demanding a cure from the government was unheard of at the time.
Kramer was a noted author and playwright who began his career at Columbia Pictures and United Artists.
His screenplay for the 1969 film "Women in Love" (1969) earned an Academy Award nomination. Among his many accomplishments and awards, he was a finalist for the Pulitzer Prize for his play "The Destiny of Me" (1992), and a two-time recipient of the Obie Award.
Even before AIDS, Kramer was known as a critic of his own community; his novel "Faggots" (1978) depicted gay male relationships of the 1970s as hedonistic, destructive and unaware.
He co-founded the Gay Men's Health Crisis (GMHC), which has become the world's largest private organization assisting people living with AIDS. But Kramer felt the agency had frozen and become reactive.
His highly acclaimed 1985 play "The Normal Heart," produced at Joseph Papp's Public Theater reflected on the failings of a bureaucratic approach to combating an epidemic and honed his belief in the power of collective political provocation.
He was known for his rage and brazen behavior and New York City Mayor Ed Koch was among his favorite targets for his disregard of the emerging AIDS crisis.
Kramer's 2015 novel "The American People, Vol. 1: Search for My Heart," was a behemoth —nearly 800 pages that tells variously of prehistoric monkeys, the Puritans, the American Revolution, the Civil War and also the abundant — in Kramer's vision — homosexual proclivities of the U.S. Founding Fathers with a dizzying cast that includes Washington, Hamilton, Lincoln and even John Wilkes Booth.
Kramer, a D.C. native, is widely known for his groundbreaking and searing play "The Normal Heart," adapted into an HBO Emmy-winning film, and other works. He lived in New York's Greenwich Village with his husband, David Webster (they wed in 2013) and their Cairn Terrier, Charlie, a rescue dog Kramer, a dog person, said is "very good natured."
Kramer spoke to the Blade in 2015 about his husband.
"I first started dating David in the mid-'60s. We dated for many years but he didn't want to be pinned down. We finally got together permanently in 1995 or so and got married just a year or so ago. I promptly got very sick and spent almost a year in and out of hospitals. He saved my life several times when doctors were not helping; he found the right ones. It is certainly not the marriage one wanted to have, lover and caregiver. His own career as an architect has suffered as he worries for me. We have both certainly been put to the test and it has brought us even closer together."
Kramer could be cantankerous to say the least. Of that reputation, he told the Blade, "I am not bitter. I am angry. Anger is a wonderful motivator for me!"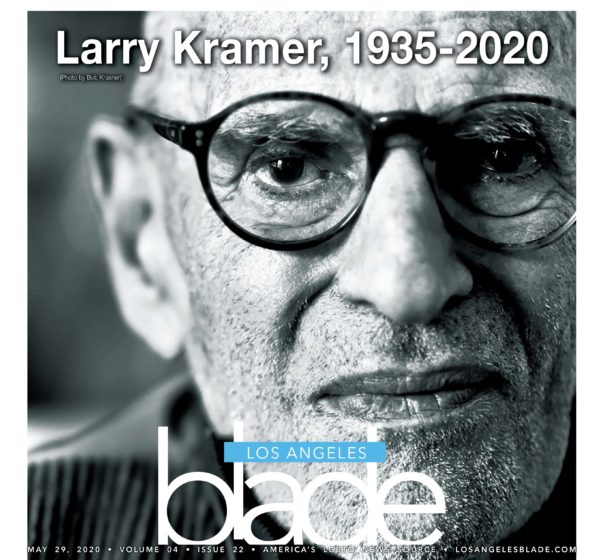 Some reactions are being posted as they come in:
Ann Northrop, ACT UP member and media advisor and co-host of GAY USA with Andy Humm:
"I truly loved Larry, even when I disagreed with him. He was a fully genuine human being who never hesitated to speak what he saw as the truth. Definitely not a diplomat. But it was his insistence on pushing and prodding that was the greatest evidence of how much he loved gay people. He wouldn't let us settle for any mistreatment or second-class status. He always said we were the best and he wanted us to feel that level of self-respect."
Torie Osborn, now Senior Strategist for Los Angeles County Supervisor Sheila Kuehl:
During the height of the AIDS epidemic, she was the executive director of the Los Angeles Gay & Lesbian Community Services Center. In 1993, during the March on Washington, Osborn was the executive director of the National Gay & Lesbian Task Force in Washington DC.
"I had a few dinners with Larry in NYC, several phone chats, more than a few arguments. He attended and helped host my NYC fundraiser for my (valiant, if failed) 2012 Assembly race. Most notably, I arranged secretly for some lesbian friends to escort him up on stage totally against the will of 'the committee' at the 1993 March on DC rally. We put him up on stage, right ahead of my own speech. Then we formed a phalanx around him while he spoke (trashing a bit too harshly the Clinton administration on AIDS). I was super proud of that.
"Larry was a prophet, as well as an artist. I remember where I was when I read his essay in Frontiers in 1983: 'A.I.D.S. 1,112 and still counting….' He jolted us all awake and by founding GMHC and ACT UP, he showed us the way to both fighting back against the genocidal Republicans and caring for our own. Larry was one of the great ones — a prophet and artist for the ages. And a giant pain in the ass."
Phill Wilson is a longtime HIV/AIDS advocate and founder and former executive director of the Black AIDS Institute:
"There is so much one can say about Larry. Like most of us, he was a very complicated person. There's no doubt, I don't think that it's debatable that maybe his largest contribution to both the LGBT and the HIV/AIDS community is that he taught us both how to be angry, how to use that anger, and to be comfortable with being angry. It was OK to be angry.
That was an important lesson to learn. Prior to Larry elevating the art of anger, if you will, many of us were stuck in that 'best little boy' or 'best little girl' mode and feeling that the best way to maneuver the world was to NOT to be seen because to be seen was to put yourself at risk and at danger. Larry basically led the way for us to maneuver in the world in a different way.
The other thing that for me is important in the lesson of Larry Kramer is an appreciation of the complexity because while Larry was very powerful and very passionate and his contribution was immense, he had blind spots. And he had a huge blind spot when it came to race, and when it came to women and when it came to poor people.
I remember a phone conversation (during a radio interview) that I had with him right around the time when the protease inhibitors came out. And Larry was talking about his experience taking his first medication in Barbra Streisand's bathroom while I, on the other hand, am watching the lines and lines and lines of black and brown and young people at the food banks in LA. I was trying to make the case that while we certainly were happy about the protease inhibitors, but a few pills that work for some people some of the time does not a cure make.
I don't think that Larry had an appreciation for the intersectionality of HIV and AIDS. He clearly understood the relationship between homophobia and HIV and AIDS. He got that. It was not evident to me that he always understood the relationship between racism and misogyny and classism and HIV and AIDS."
Robin Tyler, Activist and organizer of the 1983 March on Washington
When the 1993 March on Washington happened, the 'March committee' decided they did not want Larry Kramer to speak. I was producing the main stage, and during the March, Torie Osborn came up to me (I had a lot of security on stage but because she was an ex, got through,) 'Act Up' was going to attack if I didn't let him on stage.
I looked at the crowd of a million.  I did not see a group poised to attack.  But I had been angry he wasn't invited to speak.  So I made a split second decision, and Torie introduced him.  He was fabulous!
Needless to say, the co-chairs were angry with me. (one in particular) I got in a lot of trouble.  But then again, so did Larry.
I am honored to have known him and to have introduced him at that March.  He was one of the greatest gay activist who ever lived, a giant of a man!
David France, Academy Award nominated director of "How to Survive a Plague":
Larry was always complaining that the gays had no Martin Luther King, which was silly, of course, because he was our King. More imperfect, more intemperate by far, certainly more polarizing, but no less impactful. Everything he did seemed designed to fail, yet somehow he gathered up a lackluster movement and a dysfunctional community and shouted and insulted us forward. In this indirect way, he launched a powerful and transformative AIDS movement, which remained his lifelong focus, but he also managed to fuel the most rapid social transformation in history. America owes Larry a postage stamp at the very least, and a long weekend for sure.
Michael Weinstein, co-founder of AIDS Healthcare Foundation who attended ACT UP/LA's first meeting and collaborated closely with ACT UP/LA leader Mark Kostopoulos:
"Larry Kramer was a giant in our movement. He was the grandfather of AIDS activism. All of us learned from him even when we didn't always agree. He was there at the founding of institutions such as GMHC and Housing Works. And, his cultural contributions, particularly Normal Heart, spoke eloquently to not only our minds but our hearts. Larry, you will be sorely missed."

David Mixner, longtime politico, author and theatre soloist Performer:
"My friend Larry Kramer never ever negotiated our personal freedom or health to make others comfortable.   Being liked or personal power just wasn't part of his strategy."
Lambda Legal's Kevin Jennings, in a statement:
"Lambda Legal –its staff and community of advocates for LGBT rights and everyone living with HIV– deeply mourn the passing of Larry Kramer, who fought tirelessly throughout his life to focus resources on the HIV/AIDS epidemic and to eradicate the stigma of living with HIV, changing forever the landscape of activism, the LGBT civil rights movement, and the lives of people living with HIV worldwide. Larry Kramer has been an endless source of inspiration to our lawyers and our work to help end the HIV epidemic. We owe Larry Kramer an immeasurable debt of gratitude for teaching us how to stand up and fight back, how to survive a plague and how to channel our anger into direct action for social change.
"Larry Kramer founded and helped lead Gay Men's Health Crisis (GMHC), an organization critical to providing life-saving services to people with AIDS at a time when our government had turned its back on the dying.   Larry then turned his anger into helping create ACT UP (AIDS Coalition To Unleash Power), the groundbreaking AIDS activist group that used creative, nonviolent civil disobedience to reshape the dynamics of the epidemic itself.
"We are facing again a federal government that does not care about LGBT people, , people living with HIV or communities of color. Kramer's passing should serve as a wake-up call and a reminder that righteous anger is an appropriate response when the powers that be fail in their duty to serve all citizens equally and fairly, and we should continue to channel that energy into action until we have won the fight for fully equitable and fair treatment in law, medicine, and society."
(In 2017, Lambda Legal honored Larry Kramer with the Kevin M. Cathcart Legacy Award at our annual Liberty Awards.  To watch a video of Mr. Kramer's acceptance speech, click here.)
Jay Blotcher, ACT UP and AmFAR Publicist:
I first met Larry Kramer in the spring of 1983. I was associate producer of a lesbian and gay TV show called "Our Time," co-produced and co-hosted by veteran activist Vito Russo.
The epidemic was just beginning to devastate New York City's gay community, so Vito planned an hour program on the epidemic. He invited his longtime friend Larry, a co-founder of GMHC,  to be one of the guests. There was one major problem: Larry had a fear of heights — and our studios were on the 25th floor of the Municipal Building.
So, the date of the shoot, Vito had me and other staff members meet Larry in the lobby. Our quest: to calm the man on the elevator ride up and especially to distract him so he didn't look out any windows en route to the studio. The Larry I got to meet that day was a gentle and nervous man with a severe case of acrophobia. Four years later, when I joined ACT UP, I got to know his infamously fiery, relentless, and pugnacious side.
But Larry never turned that side on me. I think I got a pass because I worked for his cherished friend Vito all those years before.
Sarah Schulman, ACT UP Member, Author and Filmmaker
He was one of the few privileged people who used his access to yell at those in power and I wish more like him would do the same today. He came from a culture of Dissent, not cooperation.
Peter Staley, founding member ACT UP and Treatment Activist Group:
There were two Larry's back then. The first deserves every statute that gets built in his honor – the Larry who used anger to launch the two main branches of our community's AIDS response, the beautiful self-care response that Gay Men's Health Crisis valiantly built while the world looked away, and the activist response that forced that same world to look, and respond.
The second Larry was the moralist whose finger-wagging, like all finger-wagging, brought adulation from other moralists, but had no effect on the rest of us. AIDS was not a price we paid for finally building communities of freedom on both coasts. There have been only two sexually transmitted pathogens in all of human history that have killed in the millions – syphilis and HIV – and they hit us 500 years apart. AIDS was not an inevitable result of gay life in the 1970s. As an epidemiological event, it was simply bad luck.
To this day, gay men carry the added burden of a society that sexually shames us. Larry played a part in this. To be fair, most of this critique is inside baseball. To the larger world, Larry was our community's greatest advocate. He constantly told straight America that his gay brothers and sisters were the most beautiful people on earth. He pushed back against the hate directed at us like no advocate before him. Larry loved gay people, and spent his entire life fighting for us.
I just got off the phone with Tony Fauci. I broke the news to him via text earlier today. We're both surprised how hard this is hitting. We both cried on the call.
Vigil held after Wilton Manors Pride parade accident
Fort Lauderdale mayor expressed 'regret' over initial terrorism claim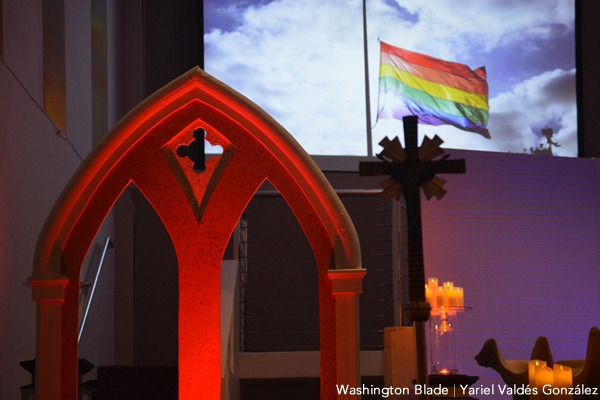 FORT LAUDERDALE, Fla. — More than 100 people on Sunday attended a prayer vigil in the wake of an accident at a Wilton Manors Pride parade that left one person dead and another injured.
The vigil took place at the Sunshine Cathedral in Fort Lauderdale.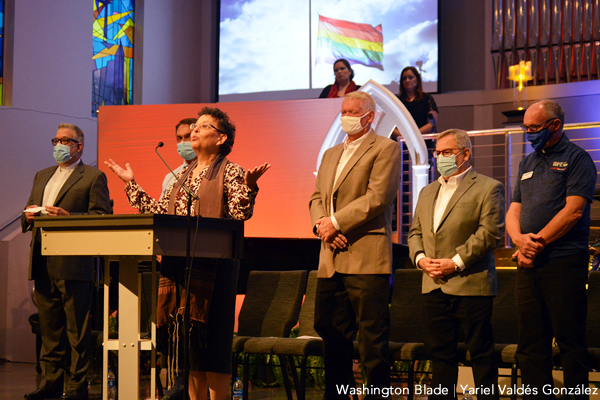 A 77-year-old man who was driving a pickup truck struck two men near the Stonewall Pride Parade's staging area shortly before 7 p.m. on Saturday. One of the victims died a short time later at a Fort Lauderdale hospital.
The pickup truck narrowly missed U.S. Rep. Debbie Wasserman Schultz (D-Fla.), who was in a convertible participating in the parade, and Florida Congressman Ted Deutch.
The driver of the pickup truck and the two men he hit are members of the Fort Lauderdale Gay Men's Chorus. The Fort Lauderdale Police Department on Sunday described the incident as a "fatal traffic crash" and not a terrorism incident as Fort Lauderdale Mayor Dean Trantalis initially claimed.
"As we were about to begin the parade, this pickup truck, this jacked up white pickup truck, dashed across, breaking through the line, hitting people, all of us that were there could not believe our eyes," said Trantalis as he spoke at the vigil.
Trantalis noted the pickup truck nearly hit Wasserman Schultz. He also referenced the arrest of a 20-year-old supporter of former President Trump earlier in the week after he allegedly vandalized a Pride flag mural that had been painted in an intersection in Delray Beach, which is roughly 30 miles north of Fort Lauderdale.
"I immediately knew that something terrible was happening," said Trantalis, referring to the Stonewall Pride Parade accident. "My visceral reaction was that we were being attacked. Why not? Why not feel that way?"
"I guess I should watch to make sure there are no reporters standing by when I have those feelings, but that was my first reaction and I regret the fact that I said it was a terrorist attack because we found out that it was not, but I don't regret my feelings," he added. "But I don't regret that I felt terrorized by someone who plowed through the crowd inches away from the congresswoman and the congressman, myself and others."
Trantalis also told vigil attendees that "I guess we forgive" the pickup truck driver.
"But I regret that his consequences resulted in the death of an individual who was innocent and who was there to have a good time, like the rest of us, and I regret there is a man who is in serious condition … fighting for his life and there," added Trantalis.
Veterans Affairs to provide gender-confirmation surgery reversing 2013 ban
McDonough said that he pledged to overcome a "dark history" of discrimination and expand access to care for transgender veterans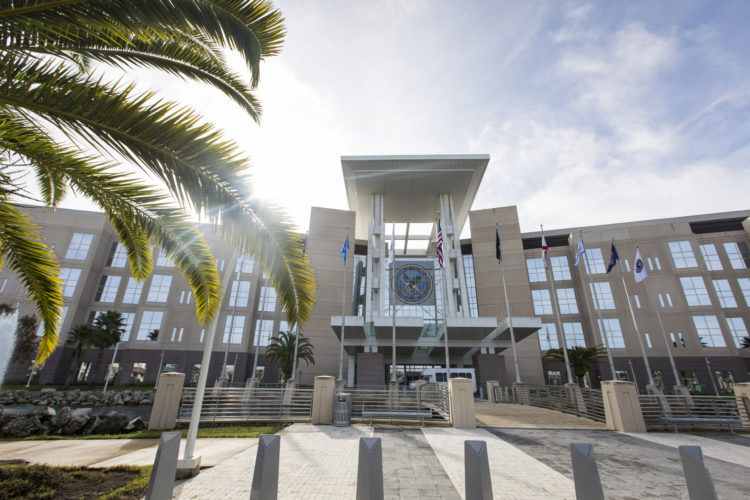 ORLANDO – U.S. Department of Veterans Affairs Secretary Denis McDonough announced his Department is moving to provide gender-confirmation surgery through its health care coverage reversing a 2013 ban on those surgical procedures.
Speaking at a Pride Month event at the Orlando VA Healthcare System Saturday, McDonough said that he pledged to overcome a "dark history" of discrimination and take steps to expand access to care for transgender veterans.
With this commitment McDonough said he seeks to allow "transgender vets to go through the full gender confirmation process with VA by their side," McDonough said. "We're making these changes not only because they are the right thing to do, but because they can save lives," he added.
The process to roll-back the restrictions may take upwards of two years. The federal rulemaking process, expected to begin this summer, will include a period for public comment, spokesman Terrence Hayes told The Washington Post on Saturday.
"This time will allow VA to develop capacity to meet the surgical needs that transgender veterans have called for and deserved for a long time," McDonough said in his remarks. "and I am proud to begin the process of delivering it," he added.
On February 8, 2013, the VA issued a directive that stated that the VA Healthcare System does not provide sex reassignment surgery. This directive sought to clarify a previous VA directive issued June 9, 2011, "Providing Healthcare for Transgender and Intersex Veterans," which established the provision of hormone therapy, gender-related mental health counseling, and other transition-related services through the VA, as well as a mandate that the VA health system provides care "without discrimination and in a manner … consistent with the Veteran's self-identified gender."
"This directive, however, does not include coverage of surgical procedures although the VA does provide transgender veterans with pre- and postoperative care."
The outcome was that the directive(s) effectively prevented transgender veterans from a surgery considered medically necessary by the World Professional Association for Transgender Health.
38 CFR § 17.38 Medical benefits package, is the specific federal code that makes provisions for veterans healthcare, which Section (b) clearly defines as; "Care referred to in the "medical benefits package" will be provided to individuals only if it is determined by appropriate health care professionals that the care is needed to promote, preserve, or restore the health of the individual and is in accord with generally accepted standards of medical practice."
However, 38 CFR § 17.38 does limit care for transgender veteran's stating: "(c) In addition to the care specifically excluded from the "medical benefits package" under paragraphs (a) and (b) of this section, the "medical benefits package" does not include the following: […] '(4) Gender alterations.'"
McDonough noted that changes "will require changing VA's regulations and establishing policy that will ensure the equitable treatment and safety" of all transgender veterans.
"There are several steps to take, which will take time. But we are moving ahead, methodically, because we want this important change in policy to be implemented in a manner that has been thoroughly considered to ensure that the services made available to veterans meet VA's rigorous standards for quality health care."
In a study related to the 2011 and 2013 directives, the VA noted that research showed that the transgender population in general experiences severe physical and mental health disparities, compared to the cisgender population, including high rates of HIV, suicidality, depression, anxiety, and mental health-related hospitalization.
Studies have found that these disparities are even more glaring among transgender veterans. In a survey of transgender veterans and transgender active-duty service members, transgender veterans reported several mental health diagnoses, including depression (65%), anxiety (41%), PTSD (31%), and substance abuse (16%).  In a study examining VHA patient records from 2000 to 2011 (before the 2011 VHA directive), the rate of suicide-related events among veterans with a gender identity disorder (GID) diagnoses was found to be 20 times higher than that of the general VHA patient population.
McDonough acknowledged the VA research pointing out that in addition to psychological distress, trans veterans also may experience prejudice and stigma. About 80 percent of trans veterans have encountered a hurtful or rejecting experience in the military because of their gender identity.
"LGBTQ+ veterans experience mental illness and suicidal thoughts at far higher rates than those outside their community," McDonough said. "But they are significantly less likely to seek routine care, largely because they fear discrimination.
"At VA, we're doing everything in our power to show veterans of all sexual orientations and gender identities that they can talk openly, honestly and comfortably with their health care providers about any issues they may be experiencing," he added.
All VA facilities have had a local LGBTQ Veteran Care Coordinator responsible for helping those veterans connect to available services since 2016.
"We're making these changes not only because they are the right thing to do but because they can save lives," McDonough said. He added that the VA would also change the name of the Veterans Health Administration's LGBT health program to the LGBTQ+ Health Program to reflect greater inclusiveness.
Much of the push for better access to healthcare and for recognition of the trans community is a result of the polices of President Joe Biden, who reversed the ban on Trans military enacted under former President Trump, expanding protections for transgender students and revived anti-bias safeguards in health care for transgender Americans.
U. S. House Veterans' Affairs Committee Chairman Mark Takano, D-CA, who is openly gay, issued a statement applauding McDonough's actions.
"Veterans in need of gender confirmation surgery should not have to seek healthcare outside of the VA health system or navigate complicated processes to get the care they need," Takano said. "VA must be inclusive of all veterans who have served, regardless of their identity."
The Chairman of the Senate Veterans' Affairs Committee, Jon Tester, D-MT also approved of the expansion of health care offerings for trans veterans.
"Every service member and veteran deserves equal access to quality care from VA, and this includes our LGBTQ+ veterans," Tester said in a statement. "We must reaffirm our commitment to making VA a more welcoming place for everyone who fought to protect our freedoms."
Gina Duncan, director of transgender equality for the statewide LGBTQ civil rights organization Equality Florida, told the Orlando Sentinel that her agency was "thrilled to have allies at the highest level of government" and noted the contrast with recent moves by the Florida Legislature and Gov. Ron DeSantis to limit transgender youth participation in school sports.
"In a moment of fierce state and local backlash against the transgender community, this move by the Biden Administration is a reminder that elections matter," Duncan said. "Support for transgender veterans and the lifesaving healthcare they need to live authentically is a critical component to fulfilling our nation's promise of caring for those who've served."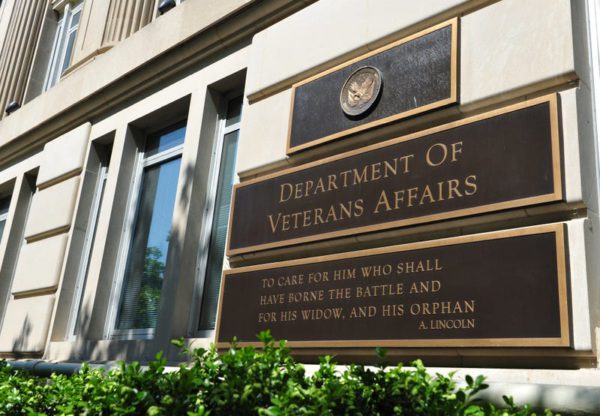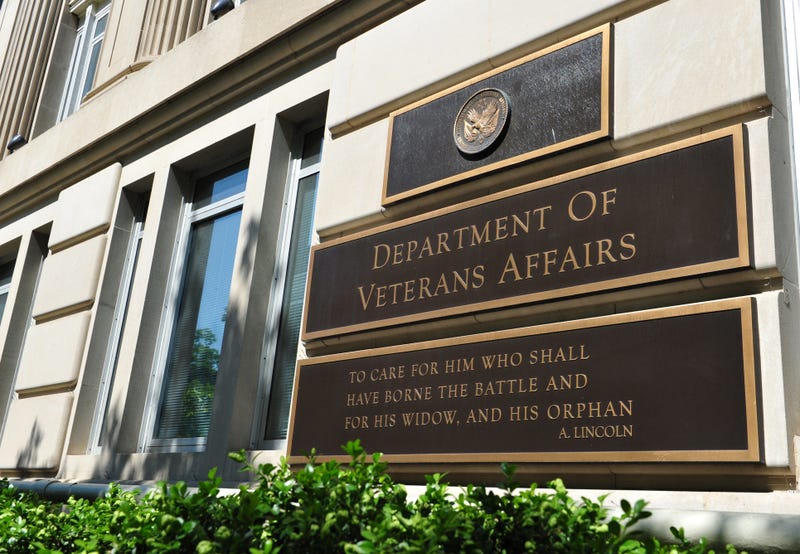 Police describe Wilton Manors Pride incident as 'fatal traffic crash'
Pickup truck driver identified as 77-year-old man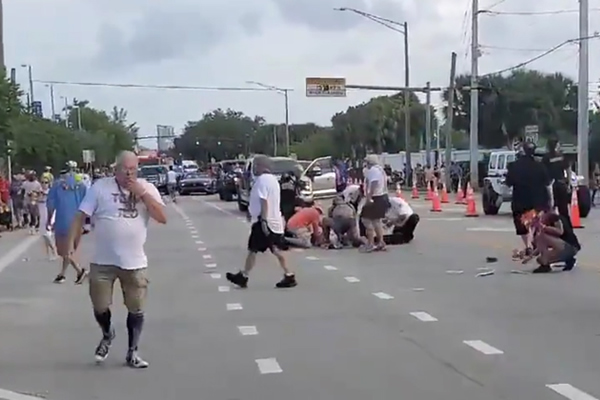 WILTON MANORS, Fla. — The Fort Lauderdale Police Department on Sunday released additional information about an incident at a Wilton Manors Pride parade that left one person dead and another injured.
A press release notes a 77-year-old man who was "a participant who had ailments preventing him from walking the duration of the parade and was selected to drive as the lead vehicle" was behind the wheel of a 2011 white Dodge Ram pickup truck that struck the two people near the Stonewall Pride Parade's staging area shortly before 7 p.m. on Saturday.
"As the vehicle began to move forward in anticipation for the start of the parade, the vehicle accelerated unexpectedly, striking two pedestrians," reads the press release. "After striking the pedestrians, the driver continued across all lanes of traffic, ultimately crashing into the fence of a business on the west side of the street."
"The driver remained on scene and has been cooperative with investigators for the duration of the investigation," further notes the press release. "A DUI investigation of the driver was conducted on scene and showed no signs of impairment."
The press release confirms the driver and the two people he hit are members of the Fort Lauderdale Gay Men's Chorus.
Fort Lauderdale Fire Rescue transported both victims to Broward Health Medical Center "with serious injuries." The press release notes one of the victims died shortly after he arrived at the hospital.
The Fort Lauderdale Police Department, which is leading the investigation, has not publicly identified the victims and the driver, but the press release describes the incident as a "fatal traffic crash." The press release notes the second victim remains hospitalized at Broward Health Medical Center, but "is expected to survive."
"While no arrests have been made, the Fort Lauderdale Police Department continues to investigate this incident and will not be releasing the names of the involved parties due to the status of the investigation," says the press release. "The Fort Lauderdale Police Department asks anyone who may have witnessed this incident, who has not already spoken to investigators, to contact Traffic Homicide Investigator Paul Williams at (954) 828-5755."
The pickup truck narrowly avoided U.S. Rep. Debbie Wasserman Schultz (D-Fla.), who was in a convertible participating in the parade. Florida Congressman Ted Deutch was also nearby.
"Our thoughts and prayers are with those affected by the tragic accident that occurred when the Stonewall Pride Parade was just getting started," said Fort Lauderdale Gay Men's Chorus President Justin Knight in a statement he issued after the incident. "Our fellow chorus members were those injured and the driver was also part of the chorus family."
"To my knowledge, this was not an attack on the LGBTQ community," added Knight. "We anticipate more details to follow and ask for the community's love and support."
Fort Lauderdale mayor initially described incident as anti-LGBTQ 'terrorist attack'
Fort Lauderdale Mayor Dean Trantalis initially described the incident as "a terrorist attack against the LGBT community," without any official confirmation. Detective Ali Adamson of the Fort Lauderdale Police Department on Saturday confirmed to reporters that investigators are "working with" the Federal Bureau of Investigation, but stressed the "investigation is active and we are considering and evaluating all possibilities."
"Last evening, at the start of what was to be a celebration of pride for the LGBT community and commemoration of our hard-won victories for equality, our community faced the worst of tragedies. The grief of our LGBT community — and greater Fort Lauderdale as a whole — is palpable," said Trantalis on Sunday in a statement he posted to his Facebook page.
"I was an eyewitness to the horrifying events. It terrorized me and all around me. I reported what I saw to law enforcement and had strong concerns about what transpired — concerns for the safety of my community. I feared it could be intentional based on what I saw from mere feet away," he added.
Trantalis added "law enforcement took what appeared obvious to me and others nearby and investigated further — as is their job."
"As the facts continue to be pieced together, a picture is emerging of an accident in which a truck careened out of control," he said. "As a result, one man died, two others were injured and the lives of two members of Congress were at risk. My heart breaks for all impacted by this tragedy."