Trump attacks expansion of vote-by-mail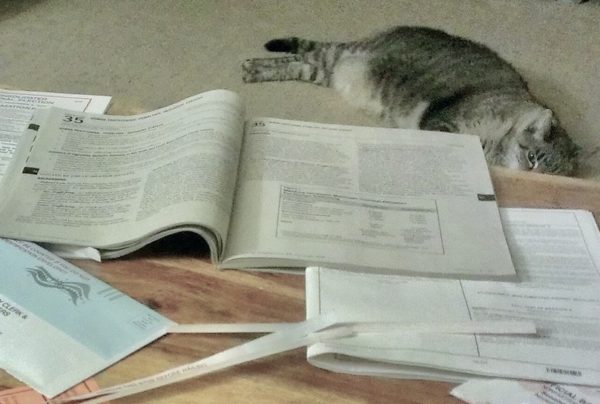 (UPDATED) #TrumpMeltdown trended on Twitter most of May 27, in part because the president of the United States whined about a wide range of topics, including how the "Radical Left Lamestream Media" and the "Do Nothing Democrats" are spreading misinformation about how fast he reacted to COVID-19. He countered by crowing that "We pass 15,000,000 Tests Today, by far the most in the World." But Donald Trump tweeted not one word of compassion about the victims of the virus on the day the coronavirus death toll in America surpassed 100,000 souls.
But what really sparked Trump's ire was the audacity of Twitter, his darling social media platform, to attach a fact check alert to two of his unsubstantiated tweets – one saying that mail-in ballots in the 2020 election would be fraudulent.
"There is NO WAY (ZERO!) that Mail-In Ballots will be anything less than substantially fraudulent. Mail boxes will be robbed, ballots will be forged & even illegally printed out & fraudulently signed. The Governor of California is sending Ballots to millions of people, anyone…..living in the state, no matter who they are or how they got there, will get one. That will be followed up with professionals telling all of these people, many of whom have never even thought of voting before, how, and for whom, to vote. This will be a Rigged Election. No way!," Trump tweeted on May 26, receiving 77.9 thousand "likes."
Seeing absolutely no contradiction, Trump also threatened to "strongly regulate" social media platforms "or close them down" since Republicans allege the platforms "silence conservative voices," denying them freedom of speech. Trump has 80.3 million Twitter followers.
"Get the facts about mail-in ballots" Twitter posted as an alert link leading to a fact check page saying "Trump makes unsubstantial claim that mail-in ballots will lead to voter fraud."
For that, Trump is expected to sign an executive order Thursday that would turn the Federal Communications Commission into "the President's speech police," former FCC commissioner Jennifer Rosenworcel said in a statement. While legal challenges are sure to follow since Congress regulates the FCC, Trump has been packing the federal court system so a once logical legal outcome about government censorship of the First Amendment is not necessarily a given result. Meanwhile, Trump and troll-driven Black Lists akin to the Red Scare days of McCarthyism may flood social media zones before the November elections.
(UPDATE: Trump signed the executive order. "We're here today to defend free speech from one of the greatest dangers," Trump said before signing the document, the Washington Post reported.)
California Gov. Gavin Newsom and Sec. of State Alex Padilla defended Newsom's executive order issued in the face of the COVID-19 crisis that requires mail ballots be sent to California voters as an option to in-person voting in November.
"The foundation of democracy is built on freedom and the right to vote," a right for which many Americans have died, Newsom said. "In a pandemic, I don't want to deny you that right. … It's a noble cause. I think it's an appropriate cause."
Padilla tweeted  that fact-checking "is a small step in the right direction. But we can all do our part to call out the lies. The president is intentionally spreading false information about vote by mail and blatantly trying to suppress the vote."
Though Trump sent his vote-by-mail ballot to Florida for the 2018 elections, three Republican groups have sued Newsom over his executive order. They apparently choose to ignore the fact that at least 52 people who worked the polls or stood in long lines to vote in the April 7 Wisconsin primary contracted COVID-19.
"The Republican playbook has been the same for years, and frankly voters are finally starting to see it for what it is – voter suppression," says out Los Angeles County Democratic Party Chair Mark J. Gonzalez. "The RNC and the CAGOP's latest attempt to use the courts to gaslight supporters is another charade to confuse and deflect from their inaction on putting forth policies designed to help working class voters. California joins South Carolina, Utah, and 26 other states who allow vote-by-mail – are they suing Republican-led states, too? If you don't want voters to vote, then don't run to represent them. No one should have to choose between their health and their right to vote."
"Since 1962, California has offered its citizens the opportunity to vote by mail.  Over the years, the ability to vote by mail has been expanded and more Californians vote by mail today than go to their polling places on Election Day," Lester F. Aponte, President of the Stonewall Democratic Club and Co-Chair of LGBT Caucus of the California Democratic Party, tells the Los Angeles Blade.
"California is one of 29 states who allow vote-by-mail. Five states currently conduct all elections entirely by mail. It is an option that makes it easier for people who have difficulty traveling, be it for economic or physical reasons or just because they have to be out of state on the day of the election, to exercise their right to vote. It is vitally important now that we are facing a pandemic of unprecedented proportions," Aponte says.
"Recognizing the value of making it easier for more people to vote," he says, "Stonewall pioneered campaigns to encourage vote by mail. For many years, our 'Vote Naked' campaign educated voters on the availability of vote by mail and encouraged voters to exercise their right to vote no matter where they are on Election Day.
"There is no evidence that vote by mail is more susceptible to fraud than in person voting," he continues. "There is ample evidence that the more people vote the more Republicans lose. Trump's cynical attack on vote by mail in California and other states is part of the Republican strategy to suppress the vote, especially among communities of color and other traditionally Democratic voters, including the LGBTQ community. And if they have to force voters into a choice between risking their lives or voting Republicans out of office, that is what they will do.  We do not intend to let them get away with it."
"We continue to call voters to encourage them to change to Vote-by-Mail status," adds ally Jane Wishon, Stonewall Democratic Club Political Vice President, who also runs their live phonebank campaign in Arizona, in collaboration with Westside Democratic Headquarters.
Trump, the one-time consummate marketer, probably couldn't help himself as his Twitter whines against Vote-by-Mail prompted a trend of awareness about the very method that may well unseat him in November.
(Photo by Sean Freese via Flickr)
Los Angeles Mayor: Supreme Court decision "fundamentally un-American"
Mayor Eric Garcetti spoke to the Los Angeles Blade reflecting on Friday's U.S. Supreme Court reversal of Roe v. Wade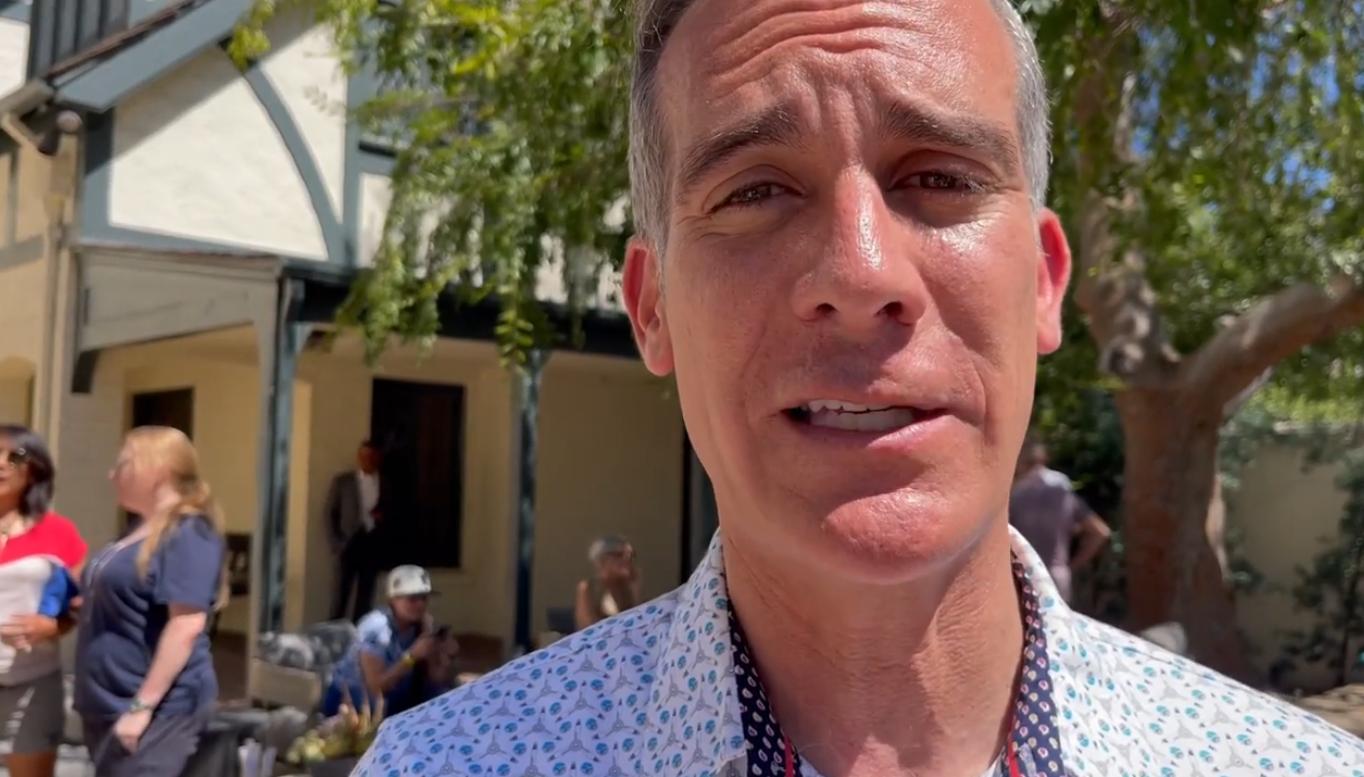 LOS ANGELES – During the Los Angeles Mayor's Pride Garden Party held at The Getty House, the official residence of the mayor Saturday afternoon, Mayor Eric Garcetti spoke to the Los Angeles Blade reflecting on Friday's U.S. Supreme Court reversal of Roe v. Wade.
Garcetti noted that "here in LA we defend those rights" after taking aim at the actions of the high court Friday in the ruling on the Mississippi case of Dobbs v. Jackson Women's Health clinic. "Make no mistake, we have to be active," Garcetti added.
WATCH:
Reminder: 101 closed through DTLA until 10pm Sunday
The closure began at 10 p.m. Saturday and will be completed by 10 p.m. Sunday, the Los Angeles Bureau of Engineering announced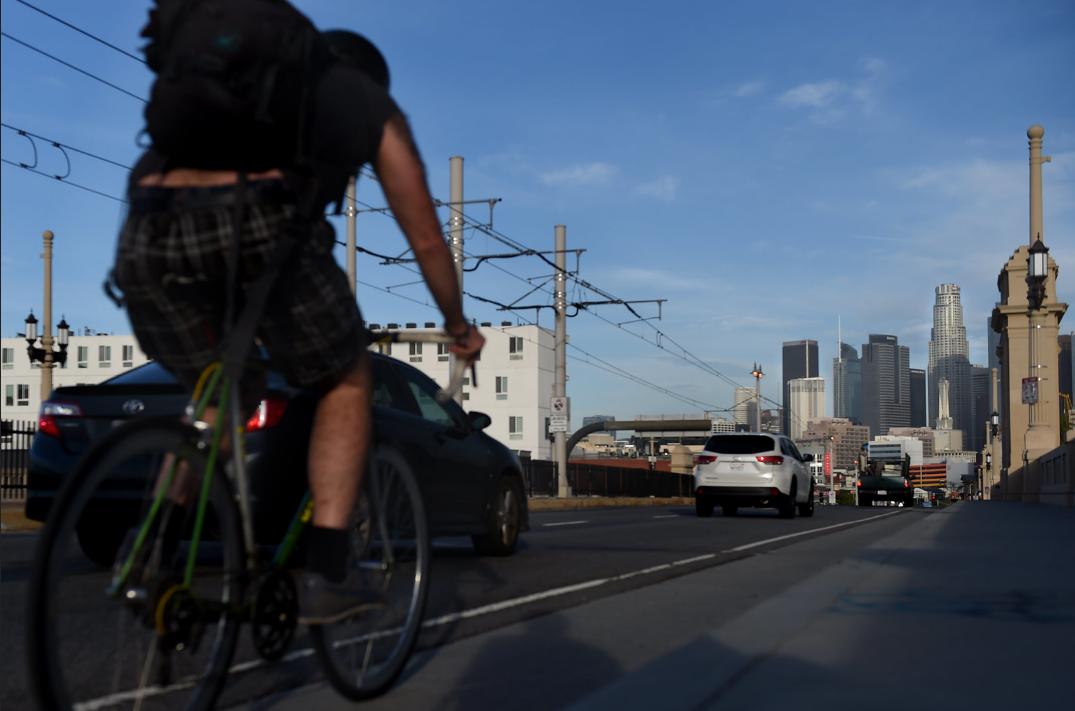 LOS ANGELES – (KTLA) Motorists are being reminded that the stretch of 101 through the downtown area of Los Angeles is shut down for road restoration and reconstruction work.
KTLA reported the closure began at 10 p.m. Saturday and will be completed by 10 p.m. Sunday, the Los Angeles Bureau of Engineering announced.
The 24-hour closure between State Route 60 and the 10 Freeway interchange is needed for the Sixth Street Viaduct Replacement Project, which aims to replace the original, seismically-deficient structure built in 1932, authorities said.
During the closure, the California Department of Transportation will also be doing slab replacement work along the same stretch of the 101 Freeway.
The closure will center around the east side of the viaduct construction site in Boyle Heights. While the stretch is closed, drivers headed west on State Route 60 from the Pomona area will not be able to access the 101, officials said.
Off-ramps and on-ramps in the area will also be closed during as road work gets underway.
Drivers who reach the closure will see signs directing them to a detour.
The new $588 million viaduct is expected to be completed in Summer of 2022, stretching between Boyle Heights and the Arts District.
Officials say it is the largest bridge project in the history of Los Angeles.
LA-DWP & Mayor Garcetti announce new outdoor watering restrictions
Sprinkler watering will be allowed Monday & Friday at odd-numbered addresses in the city, and even-numbered addresses on Thursday & Sunday

LOS ANGELES – In a press conference Tuesday Los Angeles Mayor Eric Garcetti and officials from the Los Angeles Department of Water and Power (LADWP) announced that outdoor watering in the city will be restricted to two days a week starting June 1.
The announcement comes as the Metropolitan Water District of Southern California declared an unprecedented water shortage emergency two weeks ago, imposing restrictions after MWD's board voted to adopt the emergency measures to "reduce non-essential water use" in certain areas. Cities and smaller water suppliers that get water from MWD are required to start restricting outdoor watering to one day a week, or to find other ways to cut usage to a new monthly allocation limit.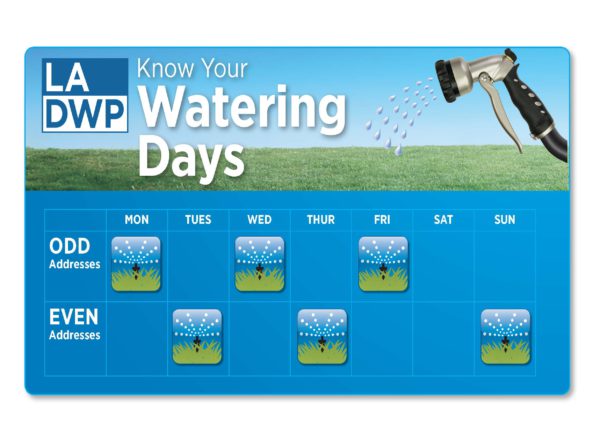 In Tuesday's press conference Mayor Garcetti said L.A.'s two-day limit was still more lenient than the one imposed by the Metropolitan Water District of Southern California, which has ordered many of its member agencies to restrict outdoor watering to once a week.
Sprinkler watering will be allowed on Monday and Friday at odd-numbered addresses in the city, and even-numbered addresses on Thursday and Sunday.