LA DA Lacey re-election in trouble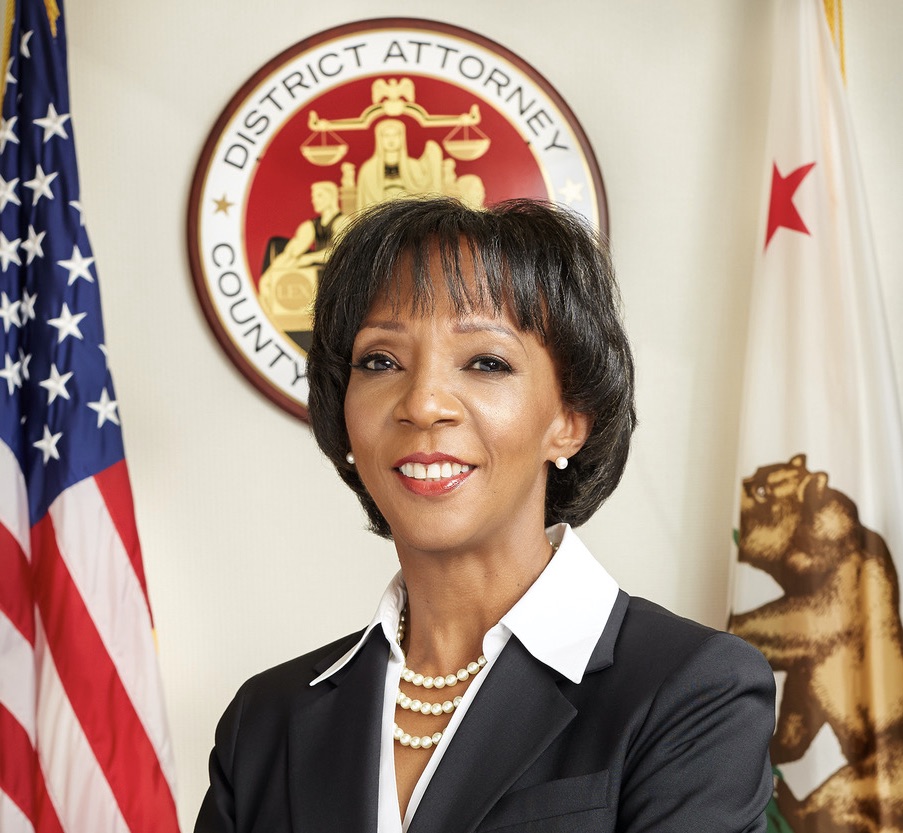 California is still in trouble over the unrelenting coronavirus, Gov. Gavin Newsom said at a June 24 news conference in Sacramento. On Monday, June 21, new statewide reported coronavirus cases were 4,230; on Tuesday, they jumped to 5,019 new cases that day; on Wednesday, the highest single day positive case numbers yet, 7,149.
Los Angeles County, with its population of 10 million souls, accounts for more than 40% of all statewide cases. There were 2,364 new daily cases on Tuesday, June 23, bringing the total to 88,262, with 3,171 deaths.
It is "highly likely" that the surge is connected to mass protests over the death of George Floyd, said, Barbara Ferrer, L.A. County Director of Public Health.
But for Black Lives Matter demonstrators and allies, protesting Floyd's murder by a Minneapolis police officer and the need for institutional police reform is worth the risk — especially for members of the Los Angeles chapter of Black Lives Matter who demand accountability from LA County District Attorney Jackie Lacey, who apparent refuses to prosecute law enforcement officers involved in fatalities under color of authority.
Every Wednesday for nearly three years, Black Lives Matter/LA has protested outside the Hall of Justice demanding Lacey prosecute the officers or resign. "Jackie Lacey must go!" they regularly chant. But their ranks swelled to thousands on June 3.
"She's a woman, a black woman. She's a marginalized population any way you slice it," one protester told CBSLocal2. "The fact that she's allowing this to happen to her own people, her own community is disgusting and I want her out of office immediately.
Today would be great."
Lacey responded with a familiar refrain. "As an African American woman, I'm always seeking justice," Lacey told KCBS2. "But oftentimes, I look at the facts of the case and they are not prosecutable because maybe the person has a weapon or a gun or they shot someone or they knifed someone."
That's essentially the same reason Lacey gave at an Oct. 28, 2019 meeting of Stonewall Democratic Club in West Hollywood. What was different as she trembled before an audience unexpectedly filled with Black Lives Matter and scores of family and friends of victims of police assaults was an apology.
"I want to say something I should have said a long time ago. I'm sorry, to the Moore family and the Dean family for the loss of their loved ones," Lacey said, interrupted by cat calls of "too late."
The aerial shots of the massive protest in front of Lacey's office belies the pain of those who've lost loves ones — more than 340 people have been killed by LA County law enforcement officers during Lacey's eight years in office.
In every case but one, Lacey found the shooting justified or decided not to bring charges because she concluded the officer could win an acquittal at trial.
"Everybody is utterly shocked when they think about the number of people who have been killed by police or while in custody since Lacey took office," Melina Abdullah, co-founder of Black Lives Matter-LA She told the Associated Press June 21. Abdullah also criticized Lacey's substantial financial support from law enforcement organizations for appearing to be "a quid pro quo."
Lacey is the first Black person and woman to serve as Los Angeles district attorney. She is seeking a third term in November and has taken note of the recent crowds, saying "the weight of them and the number of people is substantial, to say the least."
But she is less concerned about the impact of demonstrations than about being misunderstood.
"I don't want people thinking I'm biased or racist or afraid, or any of these very unflattering things that are said," Lacey told The Associated Press. "We shouldn't assume that everyone who says 'Black lives matter' isn't concerned also about public safety. That's a false choice that those are mutually exclusive."
But with the increase in anti-Lacey demonstrators and the national push for substantive police reform comes even closer scrutiny.
For instance, on June 8, LAist reported how Black Lives Matter activist Jasmine Richards was convicted of felony "lynching" for attempting to stop what she perceived as an unjustified police arrest. She could have received up to four years in prison but a judge finally sentenced her to 90 days in jail.
Black Lives Matter and Lacey's rival in the DA race, former San Francisco DA George Gascón, have called for greater transparency, accountability and are also pushing away from the focus on incarceration.
And the persistent challenge by justice reform activists to incumbent lawmakers who automatically endorse other incumbents may be having an effect. On June 20, Rep. Adam Schiff and LA-based Assemblymember Laura Friedman both rescinded their endorsements of Lacey.
"This is a rare time in our nation's history," Schiff tweeted after calling Lacey. "We have a responsibility to make profound changes to end systemic racism & reform criminal justice. @LauraFriedman43 and I no longer feel our endorsement of Jackie Lacey a year ago has the same meaning. We have decided to withdraw it."
"As the first African American woman to hold the LA County D.A.'s office, I am proud of my record of taking on systemic racism and reforming criminal justice — from bail reform, to reducing juvenile cases by nearly 50%, to increasing our office's focus on mental health treatment instead of incarceration," she said. "I am singularly focused on doing the work of the people of L.A. County during this time of crisis," Lacey said in response.
But with demonstrators willing to risk contracting COVID-19 because it is "worth it" to call out the sitting LA DA, and with well-respected Democratic leaders grasping the need for change, Lacey may see more domino-endorsements fall before November.
21 years in prison for gunman who shot gay dogwalker
"You shot me and left me to die, and both of our lives have changed forever. […] but I do forgive you and everyone involved with the attack"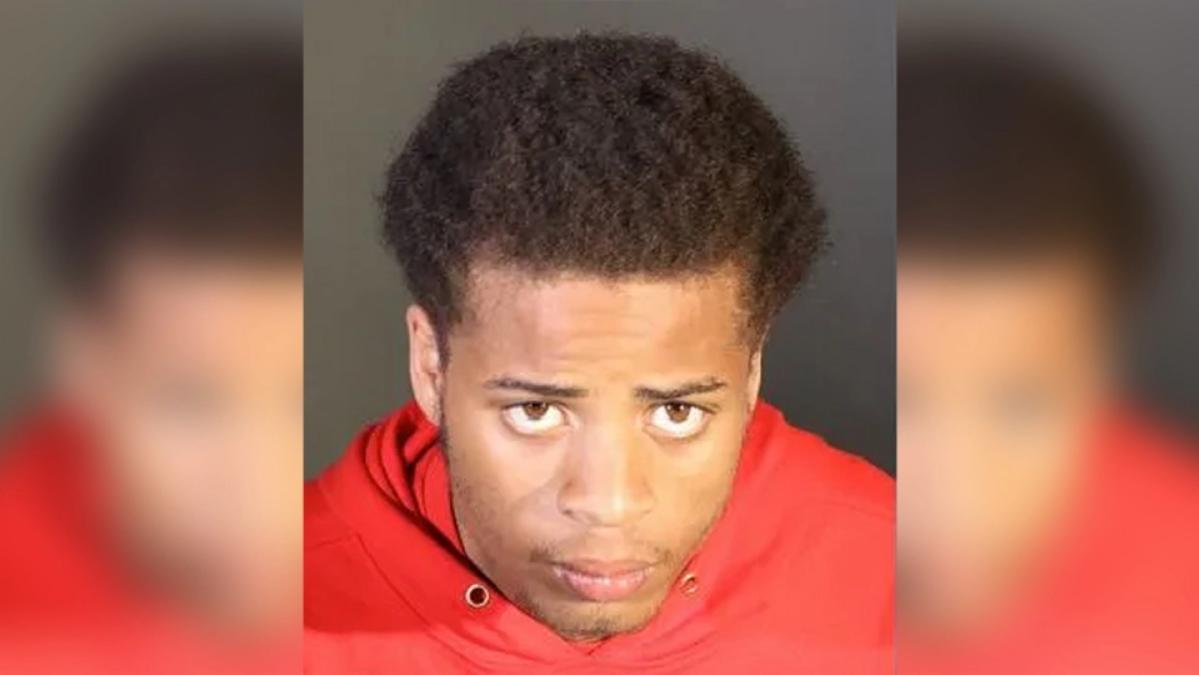 LOS ANGELES – A Los Angeles County Superior Court judge handed down a sentence of 21 years in a California prison to James Howard Jackson, who had shot then thirty-year-old Ryan Fischer, a gay professional dog walker in Hollywood on Feb. 24, 2021.
The robbery/dognapping made global headlines after it was revealed that the two French Bulldogs taken were owned by Oscar and Grammy award winning singer Stefani Germanotta, known as Lady Gaga.
Fischer was walking three of the singer's dogs when Jackson shot him during a struggle and then along with an accomplice grabbed two of the dogs in the 1500 block of N. Sierra Bonita Avenue just off Sunset Blvd, taking off in a late-model white Nissan Altima 4-door sedan.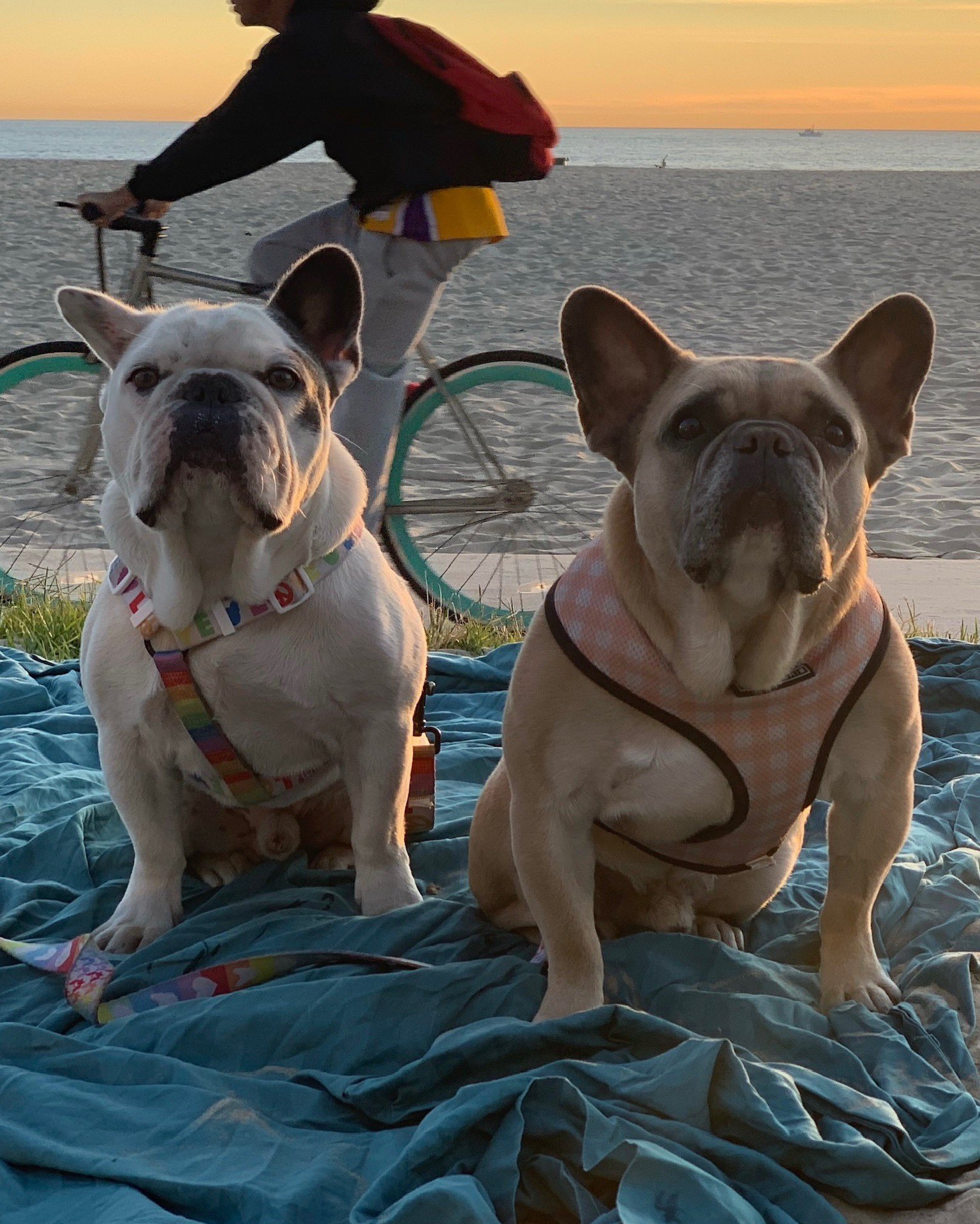 The Lady Gaga connection was a coincidence, authorities told KTLA/Associated Press. The motive was the value of the French bulldogs, a breed that can run into the thousands of dollars, and detectives do not believe the thieves knew the dogs belonged to the musician.
According to the Los Angeles County District Attorney's Office, the sentence handed down was part of a plea deal.
"The plea agreement holds Mr. Jackson accountable for perpetrating a coldhearted violent act and provides justice for our victim," the office said in a statement. Howard had been charged with attempted murder, conspiracy to commit a robbery and assault with a semiautomatic firearm.
In a victim's impact statement made prior to Jackson's sentencing, Fischer said:
"Your honor, thank you for the opportunity to give my impact statement here in court, and for everything you, Michele Hanisee [Deputy LA District Attorney] and the DA's office, and detectives and law enforcement have done to bring these cases to completion. It's hard to believe that it's nearing 2 years since I was taking Asia, Koji and Gustav out for an evening stroll when – in an instant – I suddenly found myself fighting with everything I had to protect those dogs from being stolen. But it wasn't enough: I was beaten, strangled, shot and left to die bleeding out on a sidewalk and gasping for my life. And Koji and Gustav were gone.
In some ways that night and everything that followed: from hospital stays, lung collapse after lung collapse and eventual surgery and partial removal- physical therapy that I'm still in to get mobility and sensation fully restored in my shoulder, chest and hand, the media storm that made me terrified to even go back to my home or walk on the street, the loss of a career, friendships, sense of self and savings and then aimlessly traveling this country for over a year as I went into debt, contemplated suicide, and struggled – and continue to struggle – with my identity and how to move past such a life-changing, earth-shattering event…
Sometimes it feels like all that happened to someone else, and other times it feels like I never left that sidewalk. A part of me is still trying desperately to save those dogs knowing you were going to shoot me. I'm sure it feels the same for you, Mr. Jackson. I imagine you're on that sidewalk sometimes too. You shot me and left me to die, and both of our lives have changed forever. A limbo neither of us asked to be in.
In my darkest hours, when I feel lost and abandoned and mourn a life and those dogs I sacrificed myself for, a life I've accepted – through a lot of therapy – I've accepted I'll never see again, I try to focus on what I've gained:
A deeper love for friends and family that have shown up and continue to show up even when I'm still such a mess. I love you and thank you.
That, despite everything and the trauma I still work through in regards to them, I love dogs so so much and look forward to continue bringing them back into my life.
Gratitude for strangers that became family and have supported me in countless ways.
And that I finally feel healthy enough to stop running from my problems.
Forgiving myself for not being able to save those dogs that night and falling down again and again these last two years.
Forgiving friends who didn't and don't know how to be there for me in the lengthy recovery process this continues to be.
And forgiveness for you. It's something I'm still working on but I do forgive you and everyone involved with the attack. You completely altered my life, and I know I can't fully move forward from the night you shot me until I said those words to you.
My hope for you is the same for me: to live a life of purpose and grow from what happened that night. Moving forward, it's going to be a hard road for both of us, and I know from prison it won't be easy. But I do hope you find a calling there as I continue to search for my own and live life contributing to others. It's the only way to heal from this experience.
I also wanted to give gratitude, to thank you for not killing – for not harming – the dogs after everything and the media storm. They were returned and returned to their mom. I don't think I could have lived with myself if they died.
And, in general, I just wanted to say how guns have impacted my life and countless others and continue to harm our society. I look forward to contributing to a future that doesn't destroy so many lives and so many people in this country. It doesn't make sense to fear for your life at school, places of worship, clubs, or when you're taking dogs out for an evening stroll.
Thank you all for your time today."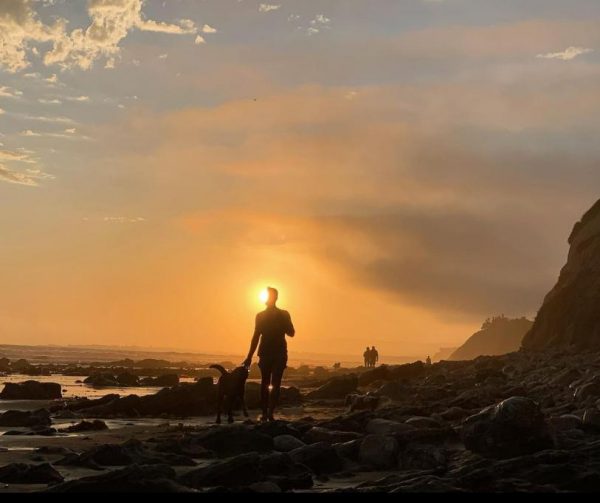 KTLA/AP also reported that another accomplice, Harold White, pleaded no contest Monday to a count of ex-convict in possession of a gun. White, who was in a relationship with McBride at the time, will be sentenced next year.
The couple had allegedly tried to help White's son, Jaylin White, avoid arrest in the aftermath of the shooting.
Jaylin White and Lafayette Whaley earlier this year pleaded no contest to robbery.