June 27, 2020 at 3:46 pm PDT | by TaShia Asanti
Love TaShia Asanti: Poems on George Floyd and on Pride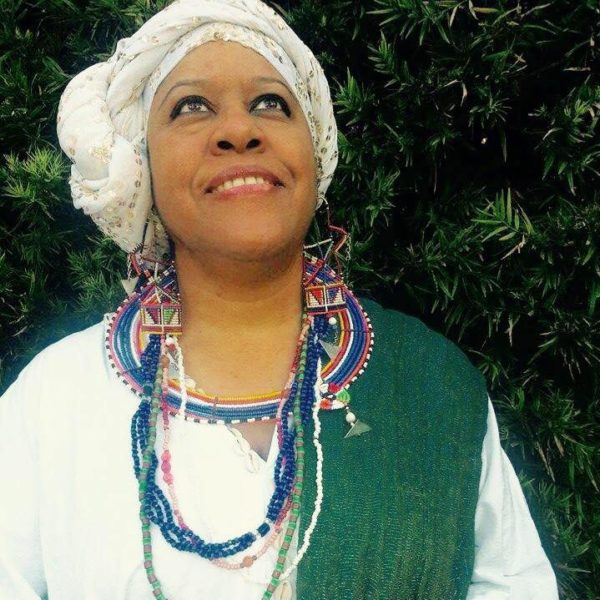 Resurrecting George Floyd: Oriki for Justice, Healing & Freedom

Honoring the Vibrational Frequency of George Floyd-Ibae T'Orun

I.

I see him

Shadow boxing with inherited hatred

His daily processing of purse clutchings and street crossings

Drinking the fear of the big Black man

The powerful elephant whose tusks were not recognized

Carrying a basket of mistakes like every other human

George: our Superfly, our Shaft (Y'all bettah shut your mouth, I'm talking about Shaft)

Our Django wearing blue tuxedo and riding white horse

That son who always calls his mama early on Mother's Day

That brother with two hustles and three jobs

Still found time to twirl his daughter on his shoulders

Daddy of girlchild who uttered prophetic visions of a daddy who came to change the world

II.

Cause of death: 20 counterfeit dollars

Price of admission for an execution on Facebook live

Chauvin's cowardly knee on Goliath's neck

Senseless guns trained on the gunless

Flashback to 1921 hanging captured in a celebratory photo

Leaving humanity baffled by the soullessness of executioners

Breath stopped and tears frozen in a sea of badges and blue uniforms

III.

Moving eyes to stone and hearts to lava

His spirit rises from asphalt to fulfill a destiny

8 minute and 46 second shift from oppressed brother to revered ancestor

A name that would be chanted a million times until it became a scripture

Summoning descendants to white house steps

Calling the breath of six volcanos to a swollen earth

Inciting marches in 18 countries and 50 states

Birthing a new nation of young warriors whose lungs function in clouds of tear gas

Whose bodies carry the tattoo of rubber bullets and billy clubs

They who hypnotize police into prayer position at street altars

They who move politicians to dress their wounds in Kente Cloth

As we raise Black power fist at the doorway of America's capitol

As we transform murder scenes into temples with prayers, sage, candles and flowers

Rip masks off fake allies and judicial pretenders

Make proof that God's plan trumps anything that evil and hate gives birth to

IV.

That moment you understand that just breathing could get you killed

An era where human decency has disappeared like an obsolete fashion

A people who have been infected with a spiritual virus called racism

Carrying the weight of an ancestral debt on a bill of 400 years of free labor

Stripes from a flawed religion that sanctioned gas chambers and conversion camps

Or just a sick need for everyone to think, love and believe like you

When intolerance morphs into yellow tape at the scene of hate crimes

Violations that no laws, arrests or jail time will ever atone for

The call to Oya for a storm strong enough to break the cycle

Sacrifice to Shango for the balancing of the scales of justice

Let the prophets speak light over the bodies of those who made this agreement

For this little light of mine now becoming a torch for change done come

VI.

There is motion in stillness

Ancestral elevation in hands of lightworkers

Peace in Tsunami's where new worlds are formed

We are birthing hope in rivers

Bringing messages through dreams

We have become the healing

They are a new breed of healers

There is a purpose for this tragic period in American history

To transcend the holocausts

To see new skies open in freedom's garden

To drink of our collective liberation

To lay down the sword and surrender the badge

To write laws that end with a difference sentence

To give ourselves permission to rest

VII.

This poem is for the resurrection of George Floyd

On the day God chose to televise his revolution

He is already reborn

His spirit has risen

He sits high in the holiness of ancient Mothers

He watches over the street soldiers

He carries our prayers to the Master

His shackles are forever broken

He walks in the company of mighty ancestors

He basks in the prayers of the High Priests

He laughs in the rhythm of victory

And he has forever changed the colors of the flag in the land of the freeeeeeee!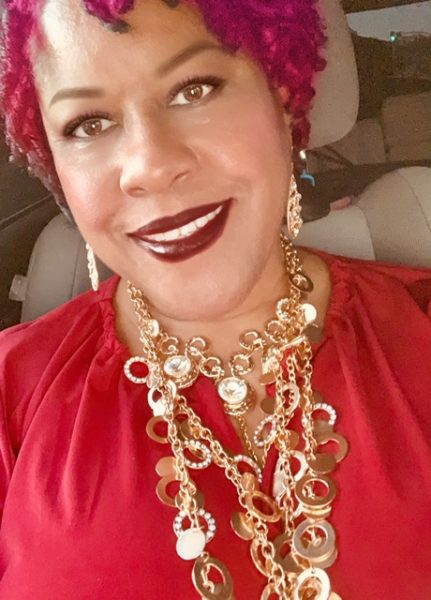 Pride

As I exited the Pride Parade a well-dressed woman approached me

She wore a black dress, pearls at her neck and ears, simple black pumps

In her hand was a tattered bible

I greeted her with a curt smile

"Why," she asked politely, "Why do y'all have this Pride?"

I told her

We have Pride because we are not here by mistake

We are God's idea on purpose

A gender expression born from a seed harvested in love

The Holy Spirit personified

Hearts a replica of the Africa from whence our souls come

Like a rose born in the ideal light

A sky with infinite rainbows

One of the 25 million shells that are the ocean's gift to a global shore

She took two steps back, looked me up and down and asked

"Are you saved?"

I told her, "We do not need saving."

We were born saved

Our sins are ashes long tossed into a turbulent sea

We are the branches from a tree that God herself planted, watered and pruned

We are the sweet fruit that was never bitten by Adam or Eve

"God can fix you if you ask Him," she said flipping through her bible.

I said, "You must not have heard me.  I am not here by mistake."

I have a marriage 20 years longer than most of my straight counterparts

A mama who is now an ancestor that told me I was her Shero

A straight daughter who teaches her husband how to love based on the example of the gay men and lesbian women who raised her

My daddy was a preacher and a doctor

That means I can sing the gospel on Sunday and make a salve on Monday that'll cure the deepest spiritual wounds

She backed up off of me

Placed her hand over her bible and said, "What about having children?  Surely you want them?"

You talking about the ones that came from my womb

Or the ones your community abandoned and we took care of?

She pointed at the Pride detail and told me, "This is not what our ancestors died for."

I said, "We were the force behind the March on Montgomery.  Bayard Rustin!"

We are the Bodemes

The Kimbanda from South Africa

Obinrin from Nigeria

The Mwaami's

The Wande-Wande

The Inkosi from Zululand

The Gatekeepers from the Dagara

We are the sun behind the mountains in Martin's vision

The rain that cooled the footsteps of Malcolm

We are Ph.D.'s and the Poets

NBA, NFL and their coaches

We are Angela Davis and Jimmy Baldwin

We are Jeffrey King and Azaan Kamau

We are Marlon Riggs and Essex Hemphill

We are Alfreda Lanoix and Cleo Manago

We are Phyllis Hyman and Luther Vandross

You loved the The Color Purple by Alice Walker?

It was written by one of us

We are Zora Neal Hurston and Bessie Smith

We are Audre Lorde and Malcolm

We were never gone

We will always be here

Like the rivers and ocean

We have swallowed your garbage and spit ourselves out whole

We are the survivors of the Middle Passage

The victims of chattel slavery

The Papas and the Mamas of America's Babies

The Choir Director and the Choir

We are the Journalist and the Scribe

Our fingerprints are on the walls of the Pyramids

Our footsteps line the beach at Goree Island

And yes dear minister, "We have PRIDE!!!  We have PRIDE!  We have PRIDE!"

(This Pride poem by Ifalade Ta'Shia Asanti debuted on June 28, 2011 at In the Meantime Pre-Pride Event)
Love TaShia Asanti is an award-winning poet, activist, journalist, speaker and author of 7 books.  More found at www.officialtashiaasanti.com  (Photos by D. Pepper Massey)