Second LA shutdown would doom many businesses
Grave concerns as politicians debate new COVID response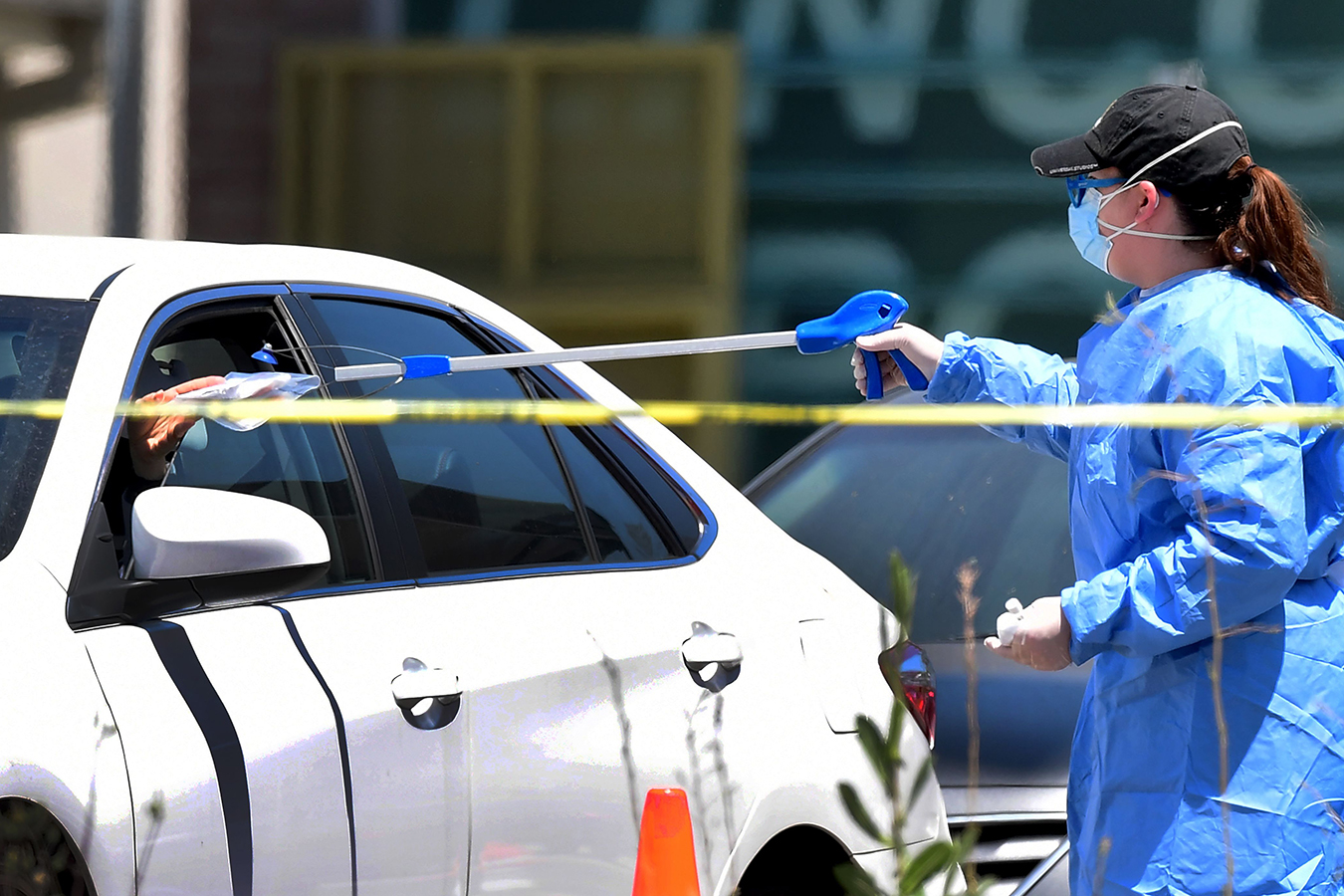 Los Angeles Mayor Eric Garcetti, in an interview Sunday with CNN's Jake Tapper, conceded that the resurgence of new COVID-19 pandemic cases and hospitalizations has pushed him to likely rolling the city back into a more restrictive environment with a variant of the previous mandatory stay-at-home order.
Sources with the Los Angeles County government told the Blade Tuesday that the County Board of Supervisors is eyeing a similar measure, but stressed those discussions were still ongoing as of July 22.
Los Angeles County has led the state of California in the rates of new confirmed positive cases and hospitalizations since March when the pandemic became critical. This week the Los Angeles Department of Public Health identified 161,673 positive cases of COVID-19 across all areas of LA County with a total of 4,154 deaths so far.
There are 2,218 confirmed cases currently hospitalized, 26% of these people are confirmed cases in the ICU and 18% are confirmed cases on ventilators. Tuesday marked the third consecutive day of over 2,000 hospitalizations per day.
For the business community in the greater LA Metroplex, already battered by the first stay-at-home orders issued in April and coupled with the Black Lives Matter protests last month, set-off by the murder of George Floyd by Minneapolis Police, the threat of a second round of shut-downs has created fear in the commercial sector that another rollback will permanently put many small commercial ventures out of business.
The signs of distress are highly visible, especially in retail zones in West LA's The Grove, and the famed Beverly Center, which in the words of one tenant, 'is a ghost town.'
Businesses along Santa Monica Boulevard, Third Street, Melrose Avenue, the Sunset Strip and in other shopping districts across Los Angeles including the City of Santa Monica's famed Third Street Promenade are filled with 'closed' signs. Prior to this current environment, many were boarded up for the civil unrest in June and as shops opened up, some remained boarded up or had closed signs hanging in their entryways.
COVID-19 related eviction moratoriums had been instituted by LA County, the City of West Hollywood, and the City of Los Angeles and are getting ready to expire adding further strain. Some jurisdictions are now discussing extending those moratoriums to assist businesses.
This past week, West Hollywood City staff prepared a memo for the City Council recommending that the city extend its rent eviction moratoriums. In the memo staff noted, "While financial impacts may have been difficult to document at the beginning of the pandemic, tenants now have months of financial information that could be utilized to justify reliance on the eviction protection moving forward." On Tuesday, July 21 WeHo's City Council in a unanimous vote approved the city's WeHo moratorium extension.
A spokesperson for the West Hollywood Chamber of Commerce acknowledged to the Blade that the Weho City government had contracted the Chamber to offer mediation services to negotiate deals between commercial landlords and tenants unable to pay their rent.
A source in the WeHo government told the Blade that commercial tenants have been urged to make partial payments for those businesses that cannot afford to pay the full amount due.
Another option the official noted was to utilize rent security deposits to make partial payments. This solution had been approved with the caveat though that a deposit must be repaid when the moratorium expires. Once Weho's moratorium expires, the commercial tenants are granted six months to pay back rent.
The City of West Hollywood is heavily dependent on revenues from taxation most of which is derived from the hospitality industry, especially bars, hotels, and restaurants. Multiple sources in WeHo government have told the Blade that the cash reserves, which pre-pandemic topped $140 million, have dropped significantly as the revenue stream has all but dried up especially with bars and night spots re-shuttered due to a statewide order by California Gov. Gavin Newsom last week.
Foot traffic is a major factor. For the City of Weho, closure of the bars, nightspots, and last week's ordering that dine-in patronage of restaurants ceased by modifications of the stay-at-home orders by Newsom and LA County's Public Health Director Dr. Barbara Ferrer has seen foot traffic dramatically decrease across the Southland.
Another by-product of the health orders is the ban on large gatherings and groups of people. One West Hollywood business owner, who asked to not be identified, told the Blade that cancellation of LA Pride meant a revenue loss of nearly 45 percent of his annual income. He also acknowledged that the downward spiral in foot traffic has meant that even with the federal stimulus relief, with a drop off of walk-in customers he has let go all but one employee and now faces permanent closure.
The City of West Hollywood has also taken something of a blow with the los of LA Pride as one source estimated that nearly $3-5 million in revenue vanished with no immediate solution to make up for that loss, though WeHo did provide funding in the form of services that were nearly an equivalent expense.
Speaking to the Chambers of Commerce in West Hollywood, Los Angeles, as well as other chambers across the greater LA County metropolitan area, the Blade learned that a key component to the demise of business traffic is termed the "Amazon effect."
The financial website Investopedia defines this as the "impact created by the online, e-commerce or digital marketplace on the traditional brick and mortar business model due to the change in shopping patterns, customer expectations, and a new competitive landscape."
As Angelenos prep for another potential scaling back of the re-opening efforts, business leaders are fearful that a good deal of especially the Metroplex's small business community will forever close unable to generate income, pay rent, or pay taxes, which are likely to rise as jurisdictions look to find new revenue streams.
Avelo Airlines takes off
Avelo Airlines is the longtime work of seasoned airline executive Andrew Levy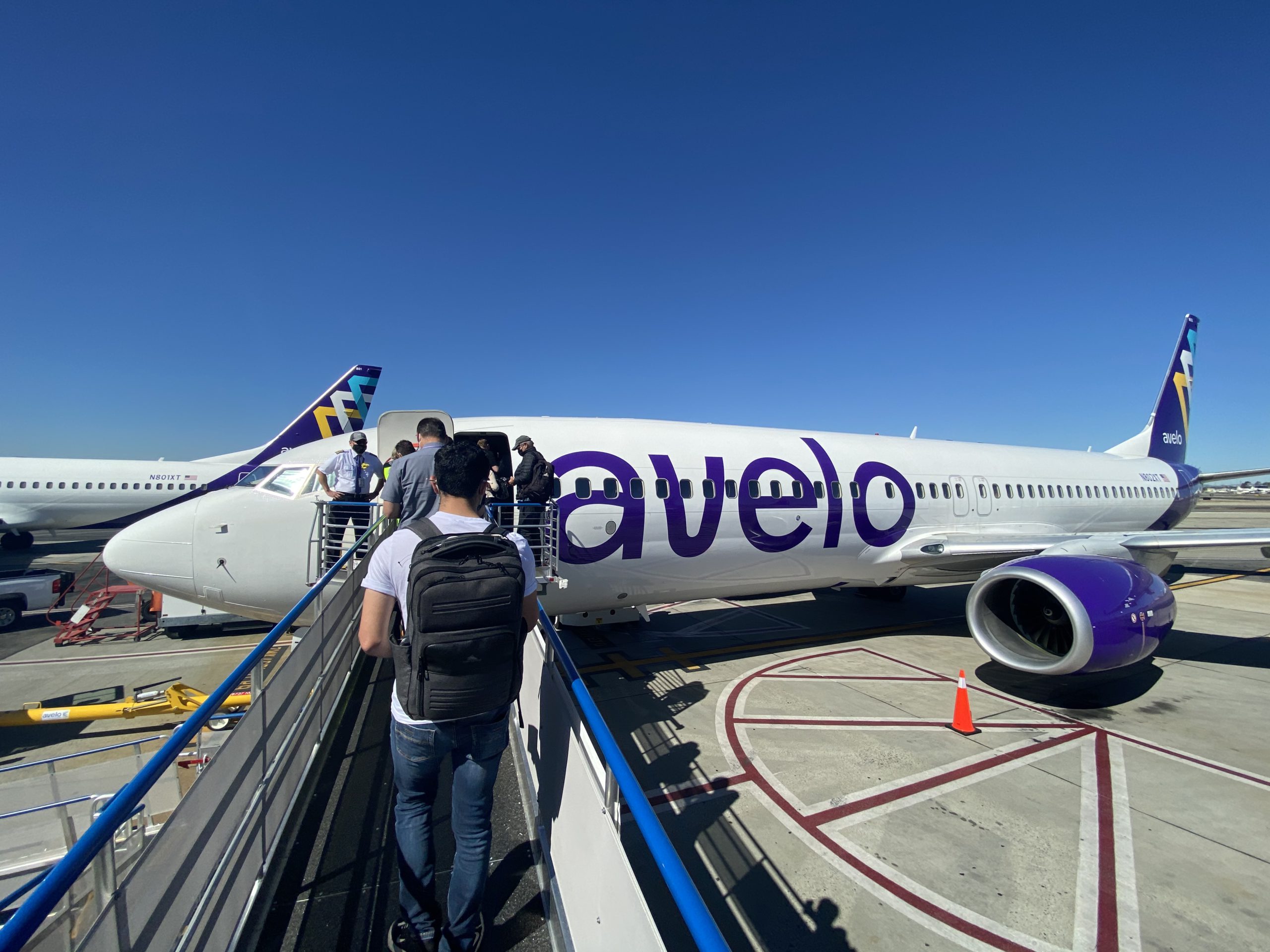 BURBANK – Avelo Airlines is cleared and ready for take off. For the first time in 15 years, a new regional American airline is taking its inaugural flight.
Based out of Burbank, and flying to 11 local airports, Avelo is here to take travelers to national parks, wine regions and cultural hubs including Sonoma County, Salt Lake City, Phoenix and Yellowstone.
But the standout element of the new airline might be ridiculously low ticket prices, with the starting cost for a ticket only $19. Avelo is the country's hot new ultra-low-cost-carrier.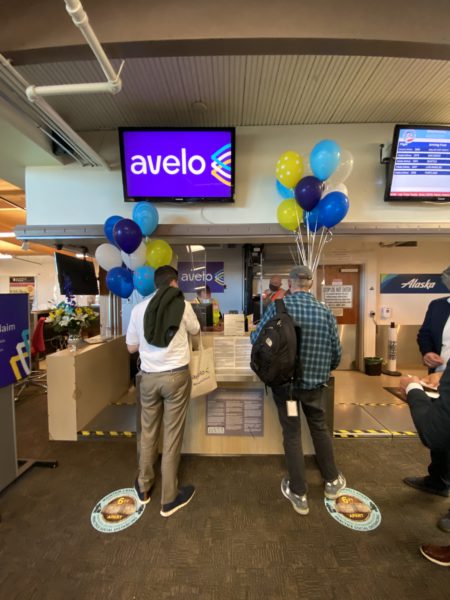 On the morning of Wednesday, April 28th, Avelo lifted off for its very first flight to Sonoma County Airport. It was a well-picked hub, selected to showcase the best of Northern California: lush green landscapes and expertly made wine.
Avelo Airlines is the longtime work of seasoned airline executive Andrew Levy, whose resume includes CFO of United Airlines and co-founder and president of Allegiant Air. Put together, CEO Andrew Levy and his team have over 200 years of airline experience.
In his speech at the ribbon cutting, Levy said "Avelo's purpose is to inspire travel. Today we begin the process to make [traveling] easy, convenient and affordable." He also described the company as having a "soul of service", highlighting customer care as Avelo's backbone.
The upbeat flight staff was decked out in colorful boutonnieres as they welcomed executives, investors, press, and airplane nerds onto the plane.
The mood was celebratory throughout the flight, with speeches and toasts from Levy and his colleagues all commemorating the project, almost decades in the making.
Throughout the many years of development almost every detail about the new company has been kept tightly under wraps. Executives beamed and shook hands in congratulations, while airplane bloggers reveled in the new details – examining tray tables, leg room and how the seats recline.
Burbank Airport holds an almost cult status in both Los Angeles and in the airline industry. It's small, uncrowded and laid back, while most big city airports can be described as anxiety inducing with lines to rival Disneyland.
At Burbank passengers can get through security in 15 minutes, often less. As a company, Avelo's personality seems to match that of Burbank – it seeks to make air travel an easygoing commodity, and do it all at affordable prices.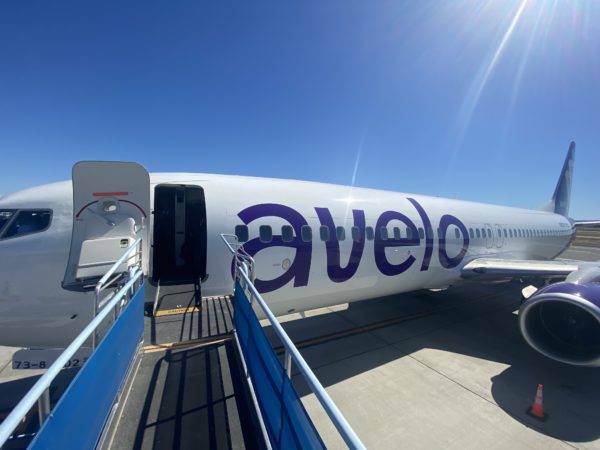 LA's comeback, a lesbian community leader has a starring role
There's a sense of relief and excitement as LA starts to reopen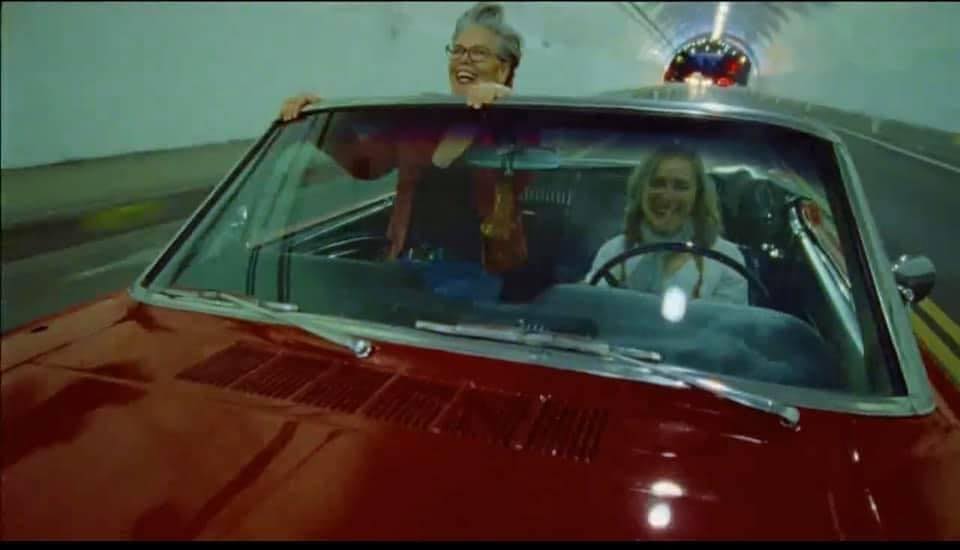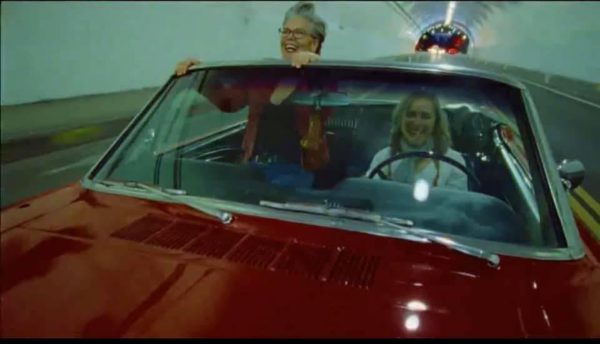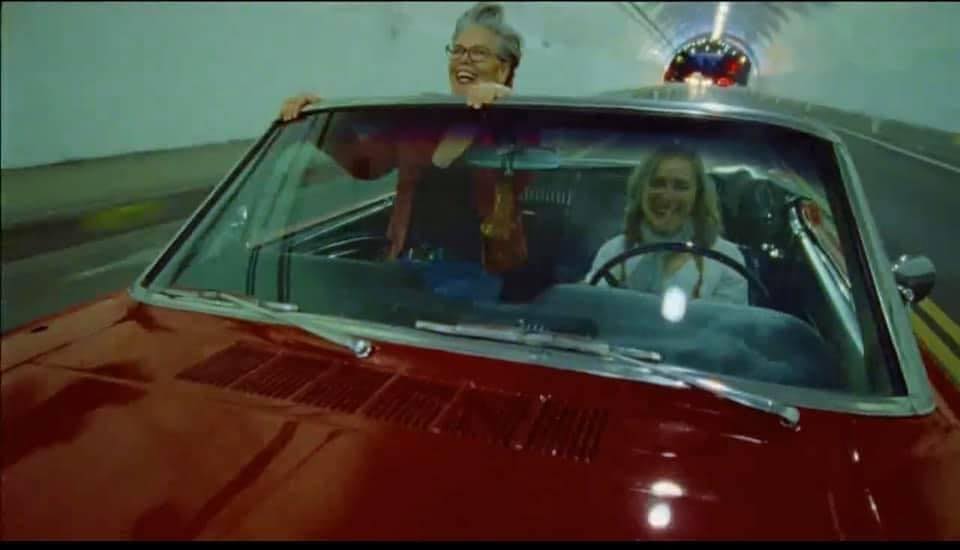 LOS ANGELES – Nearly thirteen long months have passed since the coronavirus pandemic first gripped the greater Los Angeles region as well as the rest of the Golden State.
However, now with the Los Angeles County Department of Public Health reporting that its Health Metrics data continues to reflect reduced transmission of COVID-19 in the County and test positivity remains at the lowest levels of the pandemic- coupled with 53% of the population getting vaccinated, there's a sense of relief and excitement as LA starts to reopen.
Having a role in that reopening literally is Madonna Cacciatore and her spouse Robin McWilliams who are part of an ensemble cast in the recently released Discover Los Angeles dot com television commercial celebrating the sights, sounds, places, and destinations in LA.
Cacciatore, a transplant from the Lone Star State of Texas, in addition to being an actor is also Vice President of the Board of Directors at L-Project Los Angeles, the former Executive Director at Christopher Street West/LA Pride, and the former Director of Special Events at Los Angeles LGBT Center.
McWilliams is the owner and CEO of MadCatch Entertainment, a management company representing some of the most amazing theatrically trained actors, singers and writers in the Los Angeles, and NY area.
WATCH:
Kipenzi Chidinma built a luxury brand and found fortitude amid pandemic
From Tragedy To Triumph
As much as grief can tear up our soul, it can also create pure magic. Such was the case for American born, Bahamian and Turks and Caicos islander  accessory designer Kipenzi Chidinma. Her line, LINĒIJ™, became a great source of comfort for her, soon after the passing of her mama, Hurumia in December of 2019. "My mama was always such a support in my life," she said wistfully. I truly feel blessed–mom was so nurturing toward me."
Kipenzi had been working hard on her range of luxury sustainably sourced attaché/laptop cases, portfolios, backpacks, weekender bags, and unisex branded items, often asking her mama for guidance. Facing the loss of her mother and creative muse – Kipenzi had to dig deep to continue the work she started despite her loss. "My creativity is so much a part of my connection with my mama," she acknowledged. "For weeks after her passing last year, I couldn't do anything but cry. I felt very lost, like a huge piece of me is missing. It's like having your universe turned upside down, ripped out and then bleached."
She continued: "But I knew that I had to keep working and creating."
How did you decide on the name "LINĒIJ™" and to start your business? 
LINĒIJ™ was born when my lifelong dream and necessity met opportunity. I studied abroad in Turkey for my M.B.A. program and crossed paths with countless amazing people. I began a friendship with a local business owner [Rezal Koç] who offered his assistance once I was ready to start my business. When I returned home, my Mama was diagnosed with Huntington's Disease; which is like having Alzheimer's, Parkinson's disease, and ALS all together – I knew that I would need to work independently to care for her.  I quit my job, borrowed from my savings, and reached out to my Turkish contacts to start my company. During this whole crazy process my Mama was by my side. 
Kipenzi lovingly describes her loving mom as "always" being very fashion forward, creative, nurturing, and dancing to her own tune.
Has COVID-19 impacted your business, and if so how?
"We really took a hard hit in the beginning, of the pandemic because it was right at the beginning of trade show season. COVID-19 caused me to not be able to attend trade shows in person, and be separated from my amazing team in Istanbul." she stated. "But it's also been good in some respects. I always planned on expanding my business, but the pandemic made me do it sooner than planned. "Of course! As an African-American woman and emerging designer being seen is important. We launched our luxury executive and branded unisex division. While this wasn't a division I planned on launching right now. It allowed me to not lay anyone off."
Over the past few months there have been several protests here and abroad. How have you addressed this?
It was very stressful to see our country and the world in so much pain. When you lead a diverse team like mine – some of whom identify as being People of Color, and or part of the LGBTQ+ communities. Being vulnerable and empathetic is imperative. I provided a safe place for the team to vent, and recharge away from work when they needed. This time also allowed me to see who companies and people are. 
She added: "Unfortunately I have had to part ways with a few suppliers and clients, because their views didn't align with ours especially when it came to topics on systemic racism, gender, equality and but I am okay with that. It wasn't easy, but I firmly believe that not all money is good money – so not all money is good for me.". 
When she is not building her business, Kipenzi works tirelessly to raise awareness about Huntington's Disease (HD) – which is a degenerative genetic disorder, described as having ALS, Parkinson's, and Alzheimer's diseases all at once. Kipenzi volunteers with the Huntington's Disease Society of America, Los Angeles www.hdsa.org (HD), where she serves on the board, and has designed a collection for HDSA to raise funds to find a cure and support the various needs of the HD community. 
Why support Huntington's Disease?
"HD is close to me because it affects my family. My Mama, Auntie, and Grandpa have passed from complications related to HD. I'm on a mission to be the last generation affected by this disease. The only way to do so is to raise funds for research, offer IVF grants to those who may be affected, and still want a family." My hope is that throughout my journey – I inspire all I encounter to…Love deeply. Travel often.
Live luxuriously.