Williams Institute panel dissects 'ministerial' and other problems with landmark Bostock jobs ruling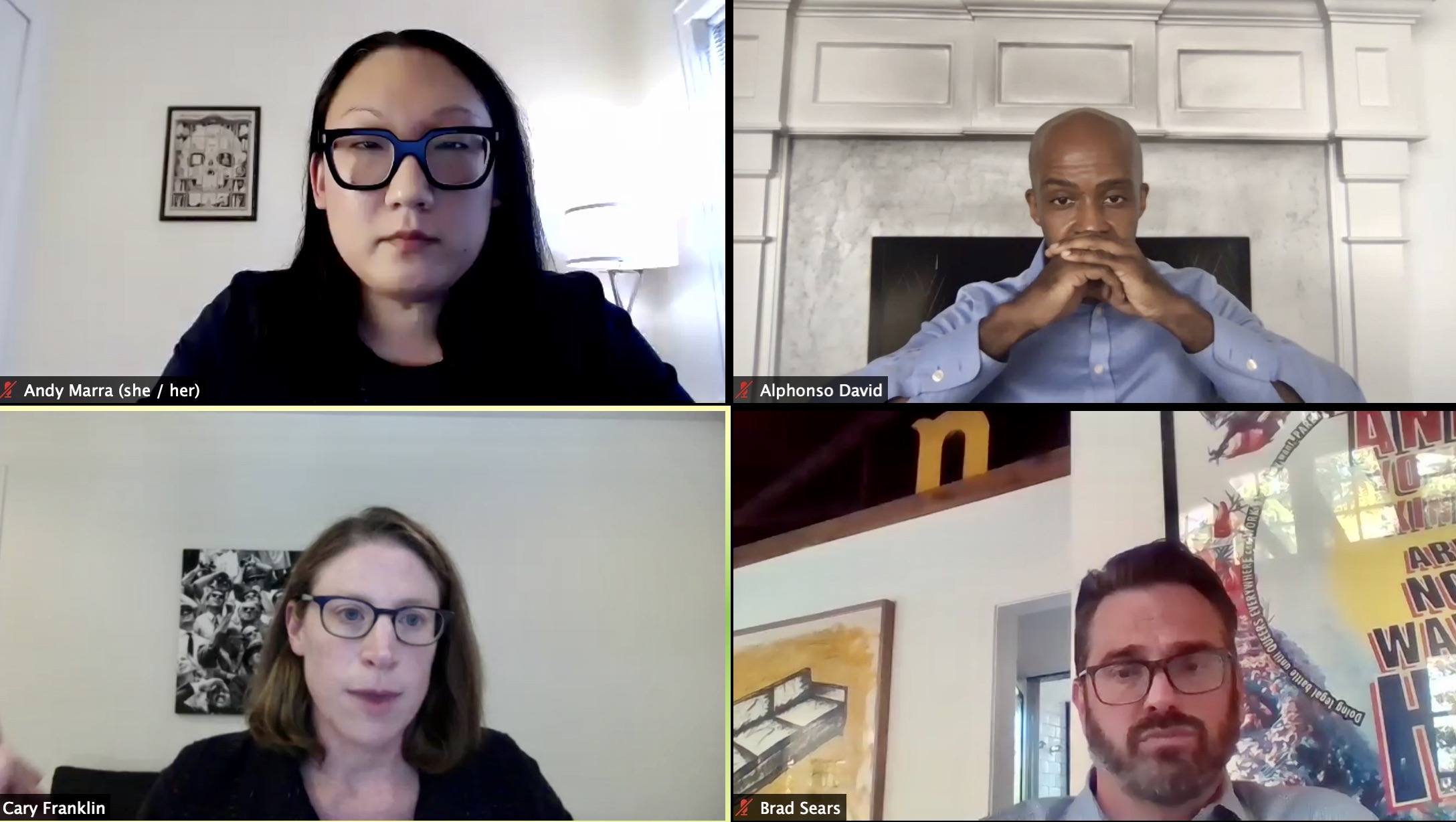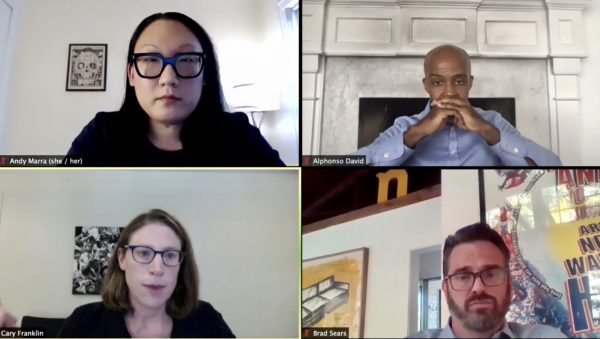 LGBTQ people are not a social or cultural issue. LGBTQ people are human beings linked by love and sexual attraction who confront issues of race, gender, age, legal and economic discrimination largely in intersectional silence due to explicit and internalized systemic homophobia and transphobia. The Williams Institute, an LGBTQ legal and policy think tank, counters that silence through scholarship, collecting and analyzing data that presents the persistent need for LGBTQ rights.
The data illuminates the LGBTQ community: As of April 2020, there are an estimated 13,042,000 million LGBT people age 13 and older in America. As of May, 1.7 million live in California, 15% of all LGBT adults in the U.S., Legal Director Christy Mallory told the Los Angeles Blade.
Williams Institute founding director Brad Sears noted during a July 31 webinar "Are We There Yet? LGBTQ Rights and the Bostock Decision," that each number is an individual LGBTQ person struggling amid the cacophony of the COVID crisis and the uncertain economic future. That struggle could possibly be compounded by failure to enforce the June 15 landmark Supreme Court ruling in Bostock v. Clayton County  affirming that Title VII protects employees nationwide from discrimination based on their sexual orientation and gender identity.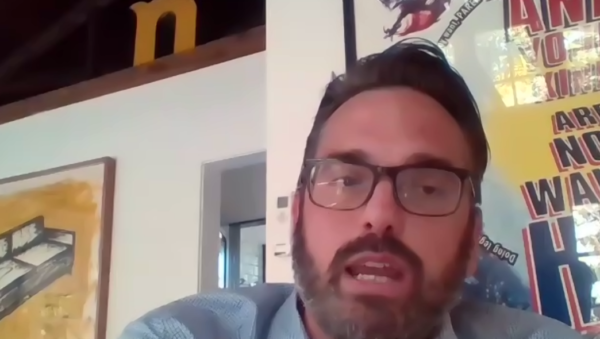 "We know that there are over 8 million LGBTQ people in our workforce and that half of them live in States that don't have state laws protecting them from discrimination," Sears said. And with the Equality Act stuck in Congress, there is no federal statute that explicitly provides that protection, either.
"We know that that has consequences," Sears said, noting numerous Williams Institute studies reporting much higher rates of LGBTQ unemployment, poverty, food insecurity and housing instability. "In this time of economic downturn, we can see really what that looks like," along with the greater LGBTQ vulnerability to COVID-19.
And while "it's good to quantify the impact of that discrimination," Sears said, "we also need to recognize that every one of those numbers represents thousands and thousands of individual people."
As background to the webinar, the Williams Institute released a pre-COVID paper looking at state nondiscrimination laws.  A key finding: "3.6 million more LGBT people will gain non-discrimination protections if state-level sex non-discrimination laws in their states are interpreted consistent with Bostock," said Mallory. HRC published an analysis, as well: "What the Supreme Court Ruling in Bostock Means For State Legislative Efforts."
Along with Sears, who is also Associate Dean of Public Interest Law at UCLA Law, the webinar featured Alphonso David, President of the Human Rights Campaign, Andy Marra, executive director of the Transgender Legal Defense & Education Fund (TLDEF), and Melissa Zahra, whose brother was a one of the plaintiffs in the Bostock case.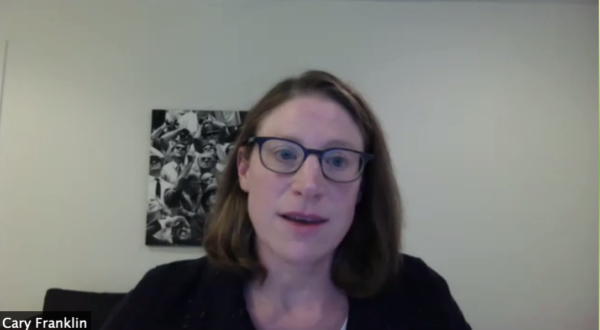 Professor Cary Franklin of the University of Texas laid out the case. She explained how Justice Gorsuch, who wrote the positive 6-3 decision, interpreted Title VII using textualism which looks at the text of a law, not what the original legislators intended. Therefore, the courts have held that "any time you discriminate against people because they are gay, lesbian or transgender, you are in part discriminating against them on the basis of their sex." (Bisexual and non-binary people were not discussed.)
Dissenter Justice Alito was "apoplectic" about that interpretation, saying legislators in 1960 did not intend these sorts of protections. But, Franklin noted, the legislators didn't then consider discrimination on the basis of motherhood or sexual harassment as forms of behavior that were discrimination on the basis of sex. "Now the court agrees that those things are sex discrimination."
Unfortunately, Franklin said, the Court didn't end there, mentioning three possible exceptions to avoid infringements on the rights of religious people: the exemption in Title VII itself for religious organizations to prefer "co-religionists" and discriminate against those who don't conduct themselves according to the tenants of the religion; the "ministerial exception;" and expanded interpretation of the 1993 Religious Freedom Restoration Act (RIFRA).
"The ministerial exception is not part of Title VII. It is a court created doctrine," Franklin said. "The court has interpreted the First Amendment to say that when religious organizations are hiring ministers, they don't have to follow any anti-discrimination law. The Title VII exemption allows you to discriminate on the basis of religion. The ministerial exception allows you to discriminate at all the bases — race, national origin, sex, disability, and age, any anti-discrimination protections."
Franklin put it into a larger context:
"It's part of an enormous movement on the part of the religious right to blunt the effect of anti-discrimination law — courts have expanded the concept of 'minister.' Expanded it quite far. When I say 'minister,' you're thinking of minister, priest, rabbi, Imam.  That's not what it means in the law anymore. It increasingly means workers for religiously-affiliated organizations.

As you may know, a decision came down this summer involving two fifth grade teachers at a Catholic school. Those teachers filed age and disability discrimination suits. And the court said their employer was not required to follow anti-discrimination law because those teachers were ministers.

Now this is an expansion of the law because those teachers didn't have any particular religious training. They weren't referred to by the title of 'minister.' They spent almost all of their day teaching math and English and science — but the Court held them to be ministers. So Justice Sonia Sotomayor in dissent says this is extremely worrisome. Coaches, camp counselors, social service workers, in house lawyers, media relations personnel, many folks who work for religious organizations could now be counted as ministers.

And I will tell you my concern and the kind of maximalist reading of the ministerial exception would extend to healthcare. You could imagine, and this is certainly the movement arguing that religiously affiliated hospitals, the folks who work for them, nurses, maybe even doctors are ministering to the sick.

This is a campaign to define an enormous swath of the American workforce as ministers and strip them of any anti-discrimination protection, certainly to protections annunciated in Bostock. But any protection of Title VII."
The third exemption the Court mentions is RIFRA, originally enacted by the left "as a shield to protect the religious freedom of minority groups who were being injured by laws of general applicability." But now it is being used as a sword to grant religious individuals license to discriminate against others by exempting them from the entire anti-discrimination regime, says Franklin.
"If the court continues to interpret RIFRA to excuse religious organizations from the mandates of anti-discrimination law, this will truly be the monster that eats anti-discrimination law," says Franklin. "We will not have much of it left."
Punctuating Sear's point that real people are hurt by discrimination, Melissa Zahra told the story of her late brother, Donald Zarda who sued Altitude Express, alleging his employment was terminated because of his sexual orientation.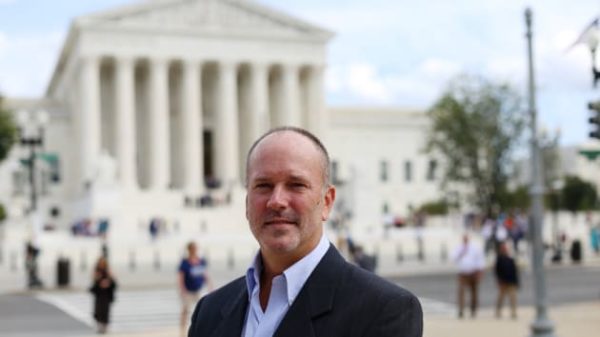 Gerald Bostock (Photo courtesy CNBC)
Zarda's lawsuit had been consolidated with a lawsuit brought by Gerald Bostock who alleged he was fired from his child welfare job for being gay by officials in Clayton County, Georgia, and a lawsuit brought by Aimee Stephens, an employee at R.G. & G.R. Harris Funeral Homes, Inc., who alleged she was fired for being transgender.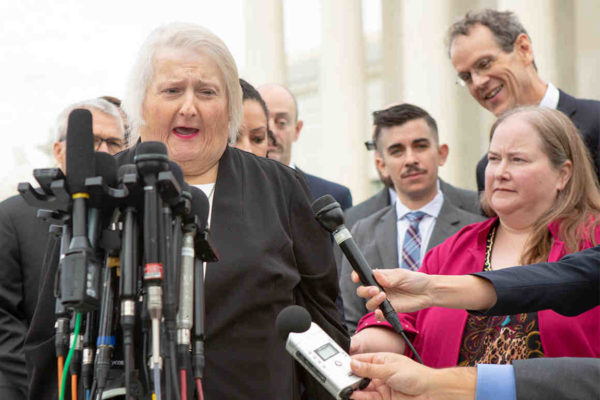 Aimee Stephens (Photo courtesy ACLU)
Melissa Zahra wanted to put a face behind the story to her brother's lawsuit.
"Every single thing that mattered to my brother for the majority of his life was being in the air. This was something that he discovered when he was in the military and from the moment of his very first jump, it was his mission to be in the air.

He got every single certification that a skydiving instructor could get. He accumulated easily over 10,000 jumps. He got his pilot's license. He completed his degree in aviation management, He even liked zip-lining — just any way to be in the air.

Once he had discovered skydiving, he had my family's full support because we loved seeing how happy he was. It became his entire world and all of the time what he would be traveling around to all these different drop zones and airports and different countries and teaching and being an instructor. And whenever he came home, he would have a new batch of videos for us to all watch. And of course we found it frightening, but also cool. And, you know, he was just so happy. It was his passion and he loved sharing it with people. So when he decided to dedicate his career to it — he was actually in school for engineering and he decided this is what he wanted to do  and it's what made him happy.

It was about this time in 2010 where he'd already been a skydive instructor for a long time and he had a lot of experience. He was working at a drop zone in New York and he was doing tandem jumps where you're strapped to the other person with close physical contact.

There's a lot of joking by the instructors and people on the job because people are understandably nervous, especially first-timers. They try to break the ice and lightened things up a little bit. And in an effort to make a student more comfortable with their close physical contact, my brother mentioned he was gay — kind of like, 'don't worry about me. I'm gay.'

After that jump, he was fired from his job that he loved so, so much.  He was just absolutely devastated by this.

It's important to note that this wasn't just a skydiving instructor job, like a summer job for him. It was his entire passion. He was afraid that it would be harder to get employment at other skydiving places because it's a small community and people share and he didn't want to be seen as difficult or whatever — but at the same time, he knew that he needed to stand up and that it wasn't fair and that it wasn't right. So he ended up bringing this suit against his former employer and it just went on for what felt like forever. He would be calling my sister and my mom and me for counsel and support. He was just heartbroken.

And he started at this point taking a little bit more risks because he felt like, 'I'm not going to be able to work. My life's changed because of this.' And he started taking riskier jobs. He started getting involved with base jumping, wing suit flying, and the combination of all of that. And it was that that ultimately led to his passing in 2014 in an accident.
        Don Zarda, Melissa Zahra, and Bill Moore (Photo courtesy ACLU)
At that point myself and his partner Bill Moore were left as executors of his estate and we decided we definitely needed to pursue this in Don's memory because it was so important to him and he wanted nothing more than to clear his name.

So that's what we did. And we had a wonderful team of people who helped us along the way. And I can't even imagine having been able to do this without them. Every single person was so amazing. And the ruling came out and we were beside ourselves — and that's where we are today."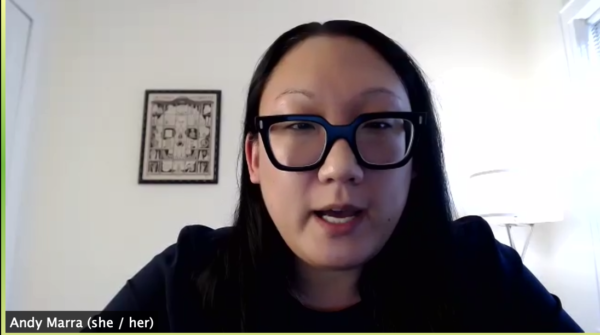 TLDEF's Andy Marra talked about the importance of trans employee Aimee Stephens bringing her case – the first-ever trans rights case to be heard by SCOTUS. She was represented by the ACLU, with trans attorneys, Gabriel Arkles, and Chase Strangio who appeared before a conservative-leaning Court and transgender leaders across the country signed numerous amicus briefs "to make sure that our voices were well-represented."  Unfortunately, like Don Zarda, Stephens did not live to see her Supreme Court victory.
"LGBTQ+ people won because of Title VII of the Civil Rights Act of 1964," Marra said, "and LGBTQ+ people across the country owe a debt of gratitude to Black and Brown people who came before us and fought so hard for civil rights protections."
Marra focused on Justice Samuel Alito's sharp dissent and some of the challenges that trans people face, doing so as an "optimistic person" who believes "our movement will win" — and through a movement and activist lens.
Marra's first concern was how Alito compared the litigants to pirates. What was most disturbing about Alito's dissent is that it "relied on harmful and already debunked myths about our community," Marra said. "LGBTQ people were essentially compared to being rapists and sexual predators. And we were also being cast as folks that had suffered from severe mental illness."
Marra also noted the "hopeful aspect" for the movement of Alito's dissent: "essentially Justice Alito laid out a roadmap for advancing legal equality for transgender people and some of that work is already underway," such as in healthcare access and protections, sex- segregated facilities in sports, and transgender people being recognized with proper pronouns.
There are a number of active litigation being brought that relies on Title VII, including healthcare. One of TLDEF's lawsuits was cited by Alito "and we're absolutely proud to be a part of the parade of horribles, as I'm sure we could be described as," Marra said.
"Because of this ruling, we have a strong case to argue future litigation," Marra said. This is a window of opportunity for us, in terms of pronouns and the First Amendment. There was a separate section in the Alito dissent that covered freedom of speech and raising the concerns around, essentially, people being forced to use gender pronouns against their will."
Though military issues are not part of TLDEF's litigation portfolio, Marra did note that there are more than 14,000 trans service members, though courts have held that Title VII does not pertain to them.
"It's worrying," Marra said, "that the military is the nation's largest employer for trans folks and I think that will be very interesting to see how that particular issue moves forward."
Finally, Marra pointed out the importance on educating attorneys and law students,  especially those engaged in public interest law or pro bono work, about how Bostock pertains to trans people, especially people of color.
"There is a belief that this recent ruling and Title VII really doesn't impact their day to day lives," Marra said. "I think it reflects the fundamental struggles for transgender people to even attain an appointment or even have access to economic opportunity, let alone be fired from a job."
Sears introduced HRC's Alphonso David with accolades. "I'm just blown away by what you've been able to accomplish there already," he said.
David noted that the Williams Institute has been "so instrumental to the movement over the past several decades. I know I've been doing this work for more than 20 years, and I've been relying on the research from the Williams Institute."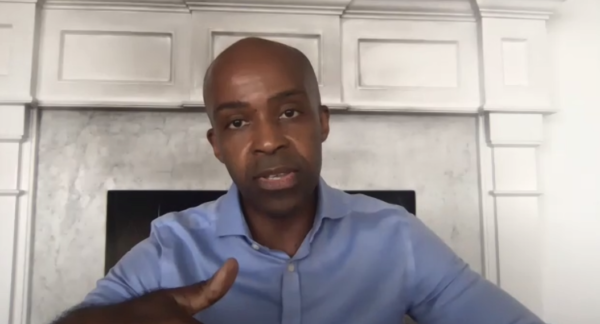 The Bostock decision, David said, "yes, it is a significant decision. But it has significant limitations, as well."
The ruling reminded him of the 1998 Oncale v. Sundowner Offshore Services, Inc.lawsuit brought by a male oil rig worker who alleged repeated subjected to sexual harassment by male coworkers. Justice Anton Scalia wrote the majority opinion saying workplace discrimination includes sexual harassment by male coworkers.
"It was a great ruling, but we were also concerned about the application" said David. "And we were concerned about the holding in Oncale being limited or limiting same sex harassment to three situations that were enumerated in the holding. We also were concerned about the difficulties of proving an aggressor's sexual desire or orientation because of the inference that is not really presumed and how our plaintiff's going to have to prove that someone was actually harassing them when the person sexual orientation may not be presumed in those cases."
David noted that there have been many decisions over the years that are inconsistent about the application Oncale. He felt the same about Bostock.
"Here we have a significant ruling that says that LGBTQ people should be treated the same as everyone else under Title VII, because of sex includes sexual orientation and gender identity, which is great.
But we know about the limitations: the Court said it doesn't relate to religious objections — they're not talking about that issue. They're certainly not talking about sex-segregated spaces so we're talking about bathrooms. We're also talking about sports. Those issues, the Court did not address it all in Bostok, and I'm not suggesting that we would lose those cases if they were to be advanced to the Supreme court — but it does open up the possibility that we will be confronted with those cases in the near future, where opponents of equality will use Bostock against us. So I'm concerned about that."
David also raised the point of the implications of Bostock on people of color since often discussion about the LGBTQ community historically do not include people of color.
"That has to change," David said, as well as considering how Bostock does not apply to public accommodations.
"We have places of public accommodations that are not included in the 1964 Civil Rights Act," he said. "So restaurants and hotels are certainly included. But there are other places — retail stores, salons, transportation hubs — are not included and that is of significant concern for me."
David noted that "people of color continue to face persistent discrimination on a daily basis in stores and salons in accessing transportation services, like car services and taxis."
He cited the example of clerks in a Georgetown neighborhood in Washington, DC, using a mobile app that allowed them to profile suspected shoplifters.
"When they reviewed the data, 90% of the photographs that they took were of Black people, often accompanied by racist language," David said. Additionally, in Wisconsin, "a Black professional basketball player was denied access to a jewelry store based on his race. This is happening all over the country" where states or locales do not have non-discrimination laws.
"There are no federal laws that protect correct us when I get into an Uber or Lyft as a Black man or as a gay man.  There are no federal laws that protect me in the instance of a retail establishment if I want to go in and purchase a suit or a tee shirt. I can face discrimination unless I have recourse under state law," David said. "So Bostock is incredibly important for us, is a huge landmark achievement. But we cannot lose sight of how much work we have to do."
Here are additional resources:
Cary Franklin's 2012 Harvard Law Review article, which the Supreme Court cited in Bostock:

Human Rights Campaign's recent legal actions:

TLDEF's recent initiatives:
Boston v. HHS filed on July 9th by TLDEF and other civil rights groups to challenge new rules released as it pertains to Section 1557 of the ACA https://tldef.org/stay-informed/breaking-were-suing-administration/

TLDEF's Trans Health Project takes a comprehensive, systematic approach to expanding access to transgender-related health care by educating affected individuals about their legal rights; cultivating a robust movement to achieve health care equity; expanding enforcement of existing legal protections; and driving clinical policy changes among insurance carriers.
Here's the full panel discussion, as well as questions and answers at the end:
NBC Universal cancels Golden Globe awards broadcast for 2022
NBC Universal announced the network would not broadcast the 2022 Golden Globes awards ceremony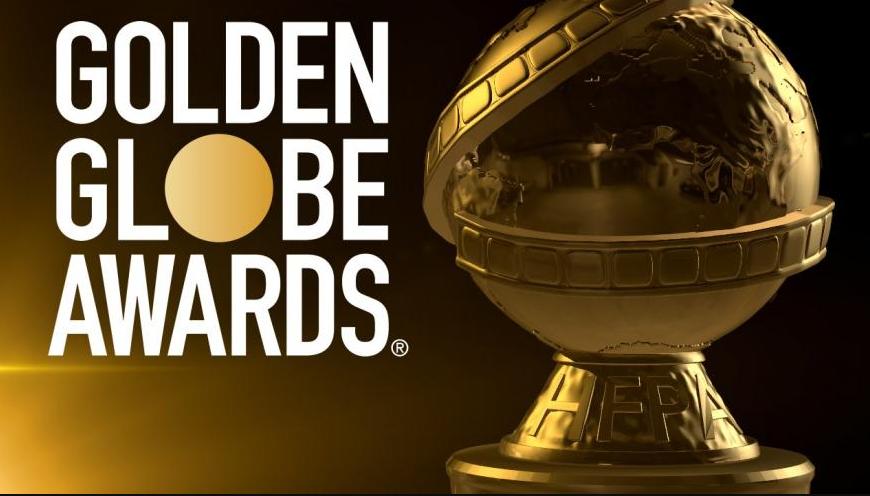 BURBANK – In the wake of an in-depth investigation into the Hollywood Foreign Press Association (HFPA), the organization responsible for the Golden Globes by the Los Angeles Times, which revealed a lack of racial diversity among its voting members and various other ethical concerns, NBC Universal announced Monday the network would not broadcast the 2022 Golden Globes ceremony.
This past February ahead of the HFPA's 78th Annual Golden Globes ceremony, HFPA board chair Meher Tatna told Variety magazine that the organization that the organization of international journalists which covers the film, television, and entertainment industry has not had any Black members in at least 20 years.
Actor Sterling K. Brown, a Golden Globe winner and two-time nominee, posted to Instagram;
Criticism of the HFPA, which puts on the Globes and has been denounced for a lack of diversity and for ethical impropriates, reached such a pitch this week that actor and superstar celebrity Tom Cruise returned his three Globes to the press association's headquarters, according to a person who was granted anonymity because they weren't authorized to speak publicly about the decision, the Associated Press reported.
"We continue to believe that the HFPA is committed to meaningful reform. However, change of this magnitude takes time and work, and we feel strongly that the HFPA needs time to do it right," a spokesperson for NBC said in a statement.
"As such, NBC will not air the 2022 Golden Globes," the spokesperson added. "Assuming the organization executes on its plan, we are hopeful we will be in a position to air the show in January 2023."
NBC's decision comes as Vogue reported that the backlash to the HFPA came swiftly and decisively. Some of Hollywood's biggest studios, including Netflix, Amazon, and WarnerMedia, announced they were severing ties with the organization until efforts were made to increase diversity and stamp out corruption, while a group of more than 100 of the industry's biggest PR firms released a statement in March in which they pledged to boycott the ceremony for the foreseeable future.
The HFPA did not immediately respond to inquiries by media outlets requesting comment about NBC's decision.
In February, the organization said it was "fully committed to ensuring our membership is reflective of the communities around the world who love film, TV, and the artists inspiring and educating them."
"We understand that we need to bring in Black members as well as members from other underrepresented backgrounds, and we will immediately work to implement an action plan to achieve these goals as soon as possible," it said.
HFPA also announced a full timetable through this summer for implementing promised reform initiatives in response to NBC's decision.

"Regardless of the next air date of the Golden Globes, implementing transformational changes as quickly — and as thoughtfully — as possible remains the top priority," the HFPA board said in a statement. "We invite our partners in the industry to the table to work with us on the systemic reform that is long overdue, both in our organization as well as within the industry at large."
LA County expected to hit herd immunity by mid summer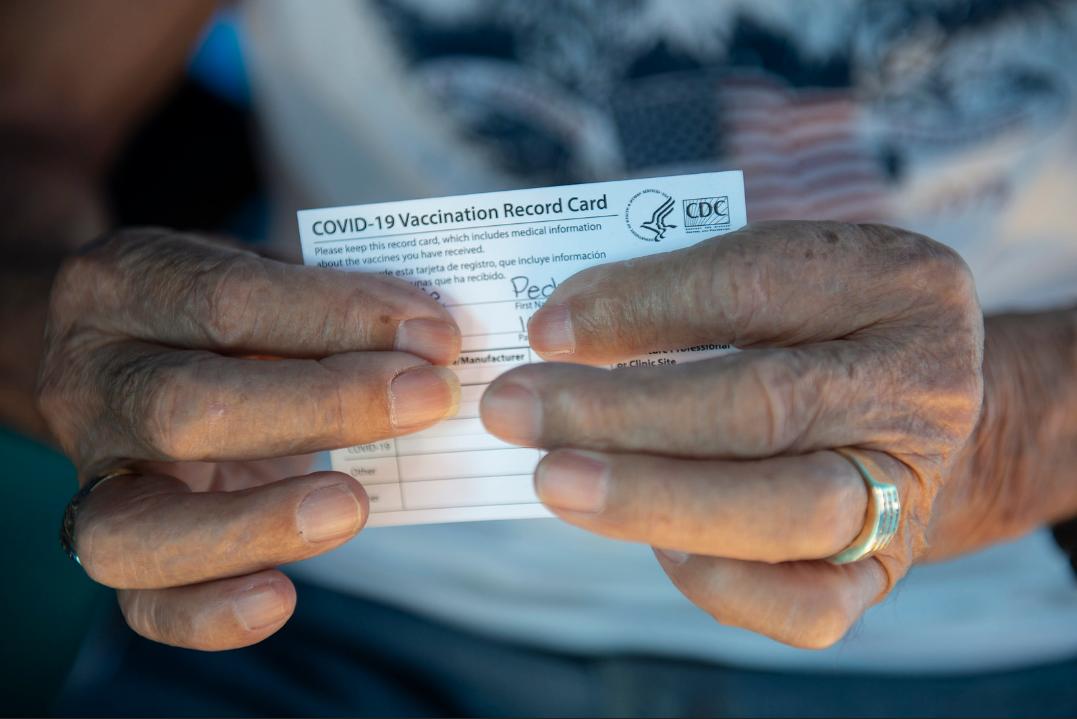 LOS ANGELES – Los Angeles County could reach COVID-19 herd immunity among adults and the older teenagers by mid- to late July, public health officials announced Monday. Over the weekend LA Mayor Eric Garcetti announced that appointments are no longer needed for Angelenos to get COVID-19 vaccinations at any site run by the city.
Garcetti's move is intended to give people who don't have the time or technological resources to navigate online booking platforms a chance to get the shot.
The percentage of the population the County needs to vaccinate to achieve community immunity is unknown, however Public Health officials estimate it's probably around 80%. Currently, 400,000 shots each week are getting into the arms of L.A. County residents, and there are over 2 million more first doses to go before 80% of all L.A. County residents 16 and older have received at least one shot.
At this rate, Public Health expects the County will reach this level of community immunity in mid- to late July and that assumes the County continues to at least have 400,000 people vaccinated each week. That would include both first doses that people need as well as their second doses.
This news came as Los Angeles Unified School District officials announced that attendance numbers at all grade levels in the District have been considerably lower than expected as extensive safety measures have failed to lure back the vast majority of families in the final weeks of school.
Only 7% of high school students, about 30% of elementary school children and 12% of middle school students have returned to campuses.
As of May 7, more than 8,492,810 doses of COVID-19 vaccine have been administered to people across Los Angeles County. Of these, 5,146,142 were first doses and 3,346,668 were second doses.
On Monday the U.S. Food & Drug Administration (FDA) expanded the emergency use authorization for the Pfizer COVID-19 vaccine for adolescents 12 to 15 years of age. The Pfizer vaccine is already authorized for people 16 years old and older.
Pfizer's testing in adolescents "met our rigorous standards," FDA vaccine chief Dr. Peter Marks said. "Having a vaccine authorized for a younger population is a critical step in continuing to lessen the immense public health burden caused by the COVID-19 pandemic."
In a statement released Monday by the White House, President Joe Biden the FDA's decision marked another important step in the nation's march back to regular life.
"The light at the end of the tunnel is growing, and today it got a little brighter," Biden said.
Los Angeles County will offer the Pfizer vaccine for 12 to 15-year-olds once the Centers for Disease Control and Prevention (CDC) affirms the FDA recommendation, which can happen as early as Wednesday. All adolescents 12-17 will need to be accompanied by a parent or guardian to get vaccinated.
To find a vaccination site near you, to make an appointment at vaccination sites, and much more, visit: www.VaccinateLACounty.com (English) and www.VacunateLosAngeles.com (Spanish). If you don't have internet access, can't use a computer, or you're over 65, you can call 1-833-540-0473 for help finding an appointment or scheduling a home-visit if you are homebound. Vaccinations are always free and open to eligible residents and workers regardless of immigration status.
In the meantime, the Los Angeles County Department of Public Health and the Centers for Disease Control and Prevention say that unvaccinated people — including children — should continue taking precautions such as wearing masks indoors and keeping their distance from other unvaccinated people outside of their households.
HHS takes steps to reverse Anti-LGBTQ+ healthcare policy
The announcement came minutes before a scheduled hearing before the U.S. District Court for Equality California's lawsuit challenging the Trump-Pence Administration's "Rollback Rule"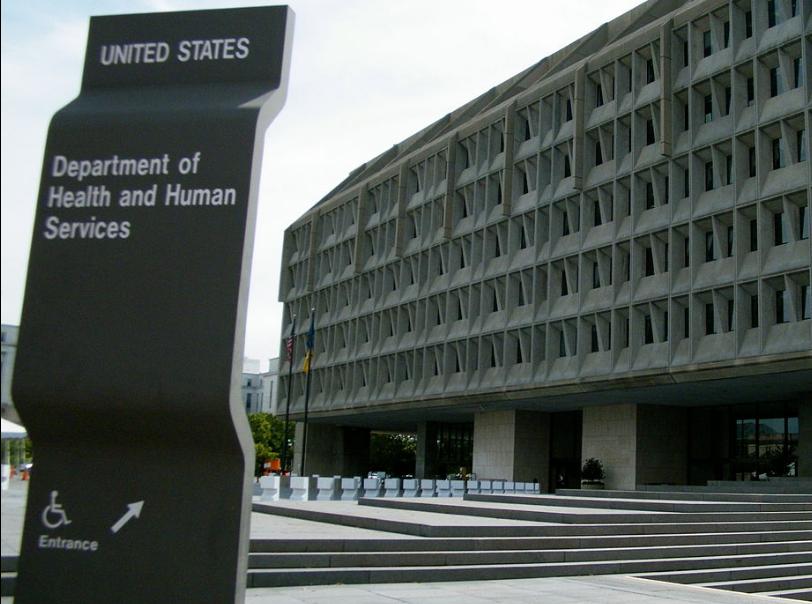 WASHINGTON – The U.S. Department of Health and Human Services announced Monday morning that the Biden-Harris Administration will interpret and enforce Section 1557 of the Affordable Care Act (ACA) and Title IX's prohibitions on discrimination based on sex to include discrimination on the basis of sexual orientation and gender identity.
The announcement came minutes before a scheduled hearing before the U.S. District Court for the District of Massachusetts in BAGLY v. HHS, Equality California's lawsuit challenging the Trump-Pence Administration's "Rollback Rule."
The Trump-era policy undermines the ACA's nondiscrimination protections on the basis of sex — including pregnancy, gender identity and sex stereotyping — as well as protections for patients with limited-English proficiency and those living with chronic illnesses, including HIV. Because the issues in BAGLY v. HHS are broader than what the Administration announced today, the Court scheduled a hearing on the government's motion to dismiss for June 3rd at 2:30 PM EST.
In reaction to the HHS announcement, House Speaker Nancy Pelosi issued a statement Monday:
"Today, the Biden Administration has taken essential and potentially life-saving action to affirm that all people in America have the right to quality, affordable health care – no matter who they are or whom they love. During this time of pandemic and always, it is vital that the most vulnerable have access to care, including LGBTQ Americans, who have long suffered injustice and discrimination that has left them dangerously exposed to health risks.

"The Trump Administration's decision to greenlight anti-LGBTQ discrimination in health care in the middle of a pandemic was an act of senseless and staggering cruelty, made in blatant defiance of our values and a Supreme Court ruling made just a month prior.

"Congressional Democrats together with the Biden Administration are proud to uphold the equal right of every American to access the care that they need to pursue a life of dignity and health. We must now build on this progress and enact the House-passed Equality Act to fully ban anti-LGBTQ discrimination in our nation."
In addition to Equality California, co-plaintiffs in BAGLY v. HHS include Darren Lazor, The Boston Alliance of Gay, Lesbian, Bisexual and Transgender Youth (BAGLY), Callen-Lorde Community Health Center, Campaign for Southern Equality, Equality California, Fenway Health, and Transgender Emergency Fund.
Lazor is a transgender man near Cleveland, Ohio, who experienced numerous counts of discrimination from healthcare providers on the basis of his gender identity from 2012 to 2017. He is a member of Equality California. Plaintiffs are represented by National Women's Law Center (NWLC), the Transgender Law Center (TLC), the Transgender Legal Defense & Education Fund (TLDEF), the Center for Health Law and Policy Innovation (CHLPI) of Harvard Law School and law firm Hogan Lovells.
The lawsuit asserts that the new rule violates the Administrative Procedures Act by being contrary to law, arbitrary and capricious and a violation of the Equal Protection Clause of the 14th Amendment. Notably, it was published on June 19,  just days after the June 15, 2020 U.S. Supreme Court ruling in Bostock v. Clayton County, which found that it is unlawful sex discrimination to fire employees based on sexual orientation or gender identity.
The lawsuit also asserts that the new rule will embolden discrimination and harm LGBTQ+ patients and people seeking reproductive health care, further stigmatize abortion and other pregnancy-related care, harm patients with limited-English proficiency, especially immigrants, and harm people with chronic illnesses, including those living with HIV. The rule will also create confusion about the scope of protections against discrimination under federal law.
Trans people, like plaintiff Darren Lazor, already face disproportionate discrimination in health care settings, including mistreatment by insurers and humiliation and harassment by doctors – problems that are exacerbated for trans people of color and trans people living in rural regions and the U.S. South. In seeking to deny trans people access to the healthcare they need, the Trump Administration had placed trans people, and especially Black trans women, in danger through deliberately harmful governmental action.
"We are thrilled by the news that the Biden-Harris Administration will take initial steps to reverse President Trump's dangerous, discriminatory Rollback Rule, which undermined healthcare nondiscrimination protections critical to the LGBTQ+ community, and trans people in particular," said Equality California Executive Director Rick Chavez Zbur.
"As the world recovers from a global pandemic, it's more important than ever that every American have access to quality, affordable healthcare without fear of harassment and discrimination. We remain hopeful that under Secretary Becerra and Assistant Secretary Levine's leadership, HHS will continue to take further steps to rescind the Trump-era regulation and address the harms that it has caused," he added.