Brian Sims accused of threatening fellow Pa. lawmaker
Gay official said to be outraged that GOP colleague introduced LGBTQ bill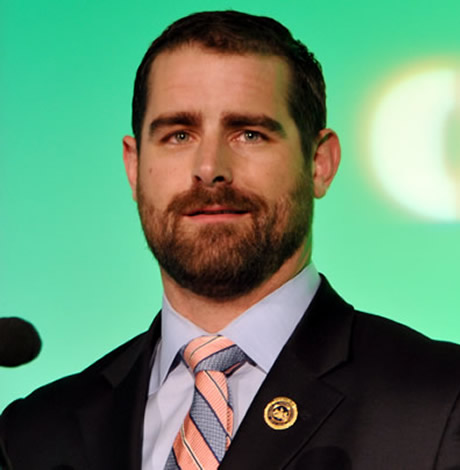 Gay Pennsylvania State Rep. Brian Sims (D-Philadelphia) is under investigation by local police for making "veiled and direct threats" against a Republican lawmaker during a heated phone conversation on Monday night, Aug. 3, according to the alleged target of the threats.
Republican state Rep. Thomas Murt, who represents a district along the border of Philadelphia and a suburban county, told the Washington Blade that Sims appears to have become irate when he learned that Murt sent a memo that same day to fellow lawmakers asking them to co-sponsor an "LGBTQ+ Bill of Rights." Murt said he and three fellow lawmakers plan to co-introduce the bill in the Pennsylvania House of Representatives after making a few last minute "tweaks" to the legislation.
"He made veiled and direct threats to me, to my staff, to my constituents," Murt told the Blade in an interview. "You know what he did is possible criminal behavior. And it's being investigated now by law enforcement," Murt said.
Neither Sims nor a spokesperson from his legislative office in the state capital in Harrisburg responded to a call from the Blade seeking to obtain Sims' version of the alleged threats that Murt says he made. Sims is one of the state's first openly gay elected officials.
The Blade contacted the police department at Upper Moreland Township, which Murt said he contacted shortly after Sims allegedly threated him to report the incident. An operator answering the phone referred the Blade to the direct number of the department's Chief of Police, Andrew Block. Block didn't immediately return the call.
In a statement released by his office on Aug. 4 Murt said that in the recent past, he and Sims have been "gracious colleagues and friends." According to Murt, on Aug. 3 Sims sent him a text message that was "angry, enraged and wrathful, accusing me of treating LGBTQ+ rights as a 'joke or a football.'"
Murt said in the statement that he immediately called Sims to find out what he was upset about.
"He answered my call and he directly launched a verbal, hostile and threatening attack on me personally, using foul language, screaming at me, and stating that (in this order): 'I will ruin you.' 'You are finished.' 'I will get you for this.' 'I'm not done with you.'"
As if that were not enough, Murt said, "His language was so loud and profane, my wife heard every word coming through the telephone. His language was so vitriolic I walked outside with the telephone so my family would not hear his obscene language and his repeated use of the f-word," Murt said.
After ending the call Murt said he called the Upper Moreland Township Police Department and an officer later visited his home. "I spoke to an officer about what happened. I expressed to the officer that based on the actions and threats made by Rep. Sims, I was very concerned for the safety of me, my family and my staff," he said.
Sims did not directly say why he was angry, Murt says in his Aug. 4 statement. "I could only suspect that it might be about a co-sponsor memo I circulated earlier that day" seeking co-sponsors for his planned LGBTQ rights bill, Murt notes in his statement. "In the past, Rep. Sims and I have worked together on LGBTQ+ issues, so I was not sure why he would have been so enraged about this particular bill."
The Capital Star, the daily newspaper in Harrisburg, and the Philadelphia Gay News, which reports on LGBTQ news in Pennsylvania, each published a story about what they described as Sims' "belligerent" phone conversation with Murt. The two papers said Sims did not respond to their requests for comment.
But the papers quoted from a Twitter message they reported that Sims posted before he deleted the post a short time later.
"Lol in my entire life I've never said these things to Tom or anyone else," the two papers quoted the post as saying. "I did make it abundantly clear to him that killing the effort to advance LGBTQ legislation in Pennsylvania with his weird campaign effort is something that I'd make sure advocates knew about. And they do."
Sims alluded to his apparent opposition to Murt's plan to introduce an LGBTQ rights bill in an Aug. 6 op-ed commentary he wrote for the LGBTQ news magazine The Advocate. Entitled the "Dangers of Performative Allyship," the op-ed warns that Republican members of the Pennsylvania General Assembly "have often attempted during election years to portray themselves as moderates rather than the conservative, anti-civil rights advocates they truly are."
Sims argues in his op-ed that Republicans have retained control of both houses of the state's General Assembly due to a "gerrymandered" electoral system in Pennsylvania in which there are nearly a million more registered Democrats in the state than Republicans. He said Republicans manage to retain control of the legislature by tricking voters into thinking they are far more "moderate" than they are by, among other things, introducing progressive legislation at the end of the legislative session during election years, knowing the legislation doesn't have a chance to pass.
Sims makes no direct mention in his op-ed of GOP representative Murt and Murt's plan to introduce an LGBTQ rights bill. But the op-ed implies that Murt's effort is an insincere ploy to dupe voters, including LGBTQ voters, into thinking Republicans are supportive of LGBTQ equality.
"So, I ask everyone who believes in equality, to keep a close eye on the false efforts, and the false support, we're going to see these next few months," Sims wrote in his op-ed. "…[T]hey are not an ally, they are an opportunist."
Longtime LGBTQ rights advocate Mark Segal, the editor and publisher of the Philadelphia Gay News, wrote his own commentary about the Sims development in an Aug. 6 op-ed that disputes Sims' suggestion that Murt is not a true LGBTQ rights supporter.
"State Rep. Brian Sims, to put it politely, lost his temper with State Rep. Tom Murt this week," Segal wrote. "Murt has been a strong LGBT ally for years, not just in election years," Segal states. "This is not the first such outburst from Sims, but while he might claim that other outbursts were directed at those who do not support our rights, this time it was aimed at an ally, someone who has consistently been in our corner."
Segal goes on to dispute what he says is Sims' claim that Murt's motive for introducing the LGBTQ rights legislation was to advance the cause of fellow Republicans and himself and that the effort would ultimately hurt efforts to pass LGBTQ rights legislation. Segal notes that Murt is not running for re-election this year, so introducing an LGBTQ bill couldn't be aimed at advancing his own re-election.
"How does a pro-LGBTQ bill kill the effort to advance LGBTQ legislation?" Segal asks in his op-ed.
"With Sims' failure to deliver LGBTQ non-discrimination legislation in his eight years in office, you'd think he'd support any positive LGBTQ movement in Harrisburg," Segal wrote. "Or is it because his name was not front and center this time?"
Another possible reason for Sims' opposition to the LGBTQ rights bill Murt plans to introduce, Segal says in his op-ed, is that Sims is supporting the Democratic candidate running against one of the Republican co-sponsors of Murt's bill in the upcoming election.
"That indeed would be playing political football with our rights," Segal wrote. "And the one doing it is Sims. He is putting politics before LGBTQ legislation"
Segal adds in his op-ed that Sims goes one step further by calling on fellow Democrats not to sign on as co-sponsors of the LGBTQ rights bill that Murt will be introducing, an action, Segal wrote, that could hurt efforts to build bipartisan allies to support LGBTQ rights legislation.
Murt, meanwhile, said Sims appears to be implying that Republicans can't be trusted to support LGBTQ rights legislation.
"This is an opportunity for Republicans and Democrats to work together on these issues," Murt said. "And I'm sorry that he's attempting to make a political donnybrook out of it because these are people of good will on both sides of the aisle that care about these issues."
Another Trans person confirmed murdered this year- USAF vet & Mother
Her friends will always remember her infectious personality & her unmistakable laugh. She loved others passionately and fiercely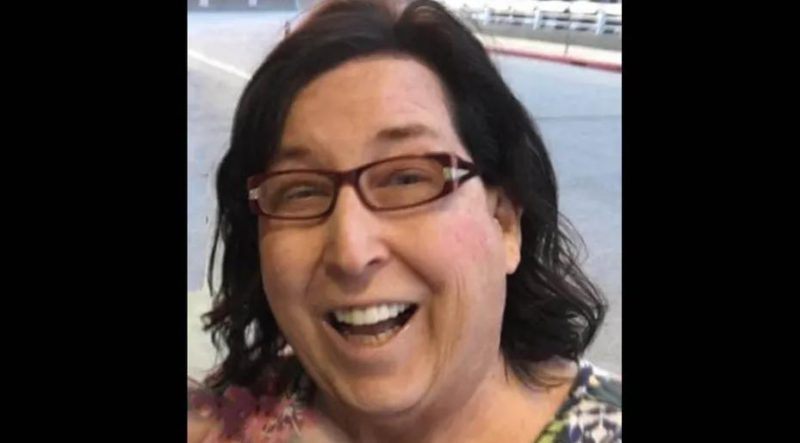 MEADE COUNTY, Ky. – Another Trans person has been confirmed murdered this year bringing the deadly total to 49 deaths of transgender and gender non-conforming people in 2021 according to a tally kept by the Human Rights Campaign.
Cris Blehar, a 65-year-old white transgender woman, mother, and U.S. Air Force veteran, was discovered stabbed and shot to death by Meade County sheriff's deputies who had responded to her rural home on Woodland Road in the Flaherty area. Deputies had been dispatched to perform a welfare check from an unidentified person concerned about Blehar.
The Elizabethtown, Kentucky, News-Enterprise newspaper reported that the Kentucky State Police had made an arrest in the case only a few hours after Blehar's body was found of Vine Grove resident Tyler J. Petty, 18.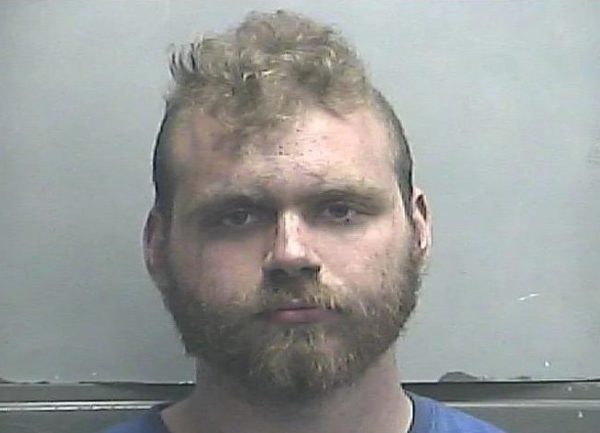 "There was no relationship between the victim and the suspect. We believe he worked for her," said Kentucky State Police Trooper Nicholas Hale in an email to the News-Enterprise. Petty was arrested and brought to KSP Post 4 and was interviewed about the case. Police say he admitted to killing Blehar. A trial date has been set for June 2022.
The murder in this rural area about an hour Southwest of Louisville on May 19, 2021, was brought to the attention of the Human Rights Campaign this week when Blehar's cousin Mark Stephens contacted HRC to ensure that she was "remembered, honored, and counted" as a member of the transgender community. 
In a statement to HRC, Mark Stephens said;
"If there is one thing to know about Cris, it was that she fought fiercely to define her life as SHE wanted. Whether it was her military service, her 20+ year career in the airline industry, or her post retirement decision to buy a farm & start a family of her own. She lived life to the fullest and wanted everyone around her to live their best life as well. Growing up 'different' in Kentucky is certainly no easy task, something we shared in addition to being cousins, and she tackled it with the passion and zeal that only she could have. Her friends will always remember her infectious personality & her unmistakable laugh. She loved others passionately and fiercely, none more than her own son, Maverick."
Blehar's son Maverick Thompson paid tribute to her, writing:
"Cris was an amazing mother and a wonderful person. She had so much love and brought a smile to many. She had a hilarious sense of humor that will live on through those that knew her. She will be sorely missed!"
According to her obituary, Blehar was a former law enforcement officer in the U.S. Air Force and retired from United/Continental Airlines. She also worked as an Uber driver and loved animals and bowling.
HRC has officially recorded 49 deaths of transgender and gender non-conforming people in 2021, more than in any year since we began tracking this violence in 2013.
Victory Fund honors Maine House speaker in D.C.
Ryan Fecteau is gay Catholic University alum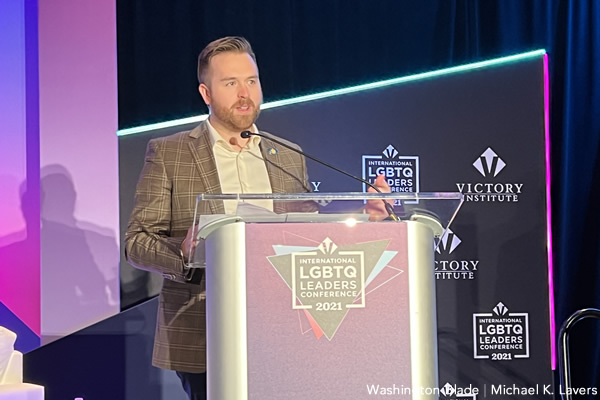 WASHINGTON — The Victory Fund on Saturday honored Maine House Speaker Ryan Fecteau on the last day of its International LGBTQ Leaders Conference in D.C.
Fecteau — an openly gay Catholic University of America alum — won a seat in the Maine House of Representatives in 2014. He became the chamber's speaker in 2018.
"Hate and intolerance will not derail us," said Fecteau after Florida state Rep. Carlos Guillermo Smith presented him with the Tammy Baldwin Breakthrough Award, which is named after U.S. Sen. Tammy Baldwin (D-Wis.). "Our community will not be intimidated."
The Victory Fund on Friday honored Guatemalan Congressman Aldo Dávila, a gay man who is living with HIV.
Georgia Tech settles lawsuit in case of LGBTQ+ student killed by its cops
William and Lynne Schultz alleged that one of the responding campus police officers was inadequately and improperly trained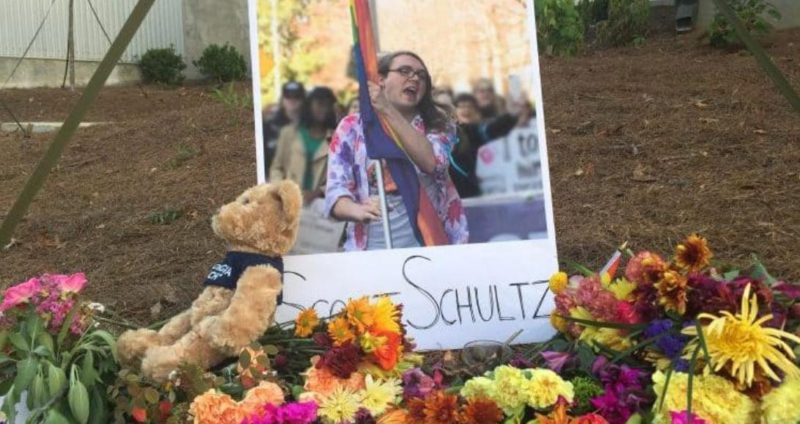 ATLANTA – The family of a non-binary LGBTQ+ student leader shot to death in 2017 by university police officers during a call over a mental health breakdown crisis situation, has agreed to a settlement in a wrongful death lawsuit that the family had filed against Georgia Tech.
The family of 21-year-old Scout Schultz, who was intersex, non-binary and bisexual, a fourth-year student and head of Georgia Tech's LGBTQ+ Pride Alliance, settled this week after the university agreed to pay the family a $1 million settlement in their case.
The lawsuit, filed in September of 2019 by the parents of the slain student, William and Lynne Schultz in the U.S. District Court for the Northern District of Georgia, alleged that one of the responding campus police officers was inadequately and improperly trained.
In the suit, the Schultze's alleged that Tech campus police officer Tyler Beck, 23, "had received no training in crisis intervention." The suit goes on to say that the other responding officers "remained calm and followed standard de-escalation techniques without initiating physical force directed" at Schultz, but Beck "did not de-escalate and instead used deadly physical force."
Schultz called 911 on Sept. 16, 2017. Campus police responded and found Schultz in a residential area of campus holding what appeared to be a knife. Schultz approached the officers in what later characterized in the official report of the incident as a 'menacing manner.' One officer told Schultz that "nobody wants to hurt you" and another told the distraught student to "relax."
But as Schultz continued to advance, one of the officers, Beck, shot Schultz once in the heart and they died about 30 minutes later at Grady Memorial Hospital.
During a subsequent investigation by the Georgia Bureau of Investigation found three suicide notes and Schultz's parents confirmed he suffered from depression and tried to kill himself two years earlier the Associated Press reported.
The Schultz's claimed that the university, the Georgia Bureau of Investigation, the City of Atlanta and Fulton County prosecutors had kept details of the case from the family, Attorney Chris Stewart, who represents Schultz's parents said in a press conference when the lawsuit was first announced.
"Schultz's death was the result of Georgia Tech's and the state of Georgia's failure over time to properly train their personnel to act in such a way as to prevent the exclusion of persons such as Schultz from the safety to which all students were entitled on the campus of Georgia Tech," the lawsuit stated. The Schultze's filed the lawsuit against the school, Beck and the Board of Regents of the University System of Georgia.
The Atlanta Journal-Constitution later reported that now former Fulton County District Attorney Paul Howard said Beck won't face criminal charges in Schultz's death. Howard said two use-of-force experts concluded the shooting was justified.
According to Project Q Atlanta, the university has assigned $1 million to mental health and wellness initiatives for LGBTQ+ students, has awarded Schultz's degree posthumously to their family, and now requires all Georgia Tech campus police officers to carry tasers as well as guns and complete 40 hours of crisis intervention training.