August 9, 2020 at 7:17 pm PDT | by Brody Levesque
U.S. Tops 5 Million COVID-19 Cases while in LA 69% of cases under age 50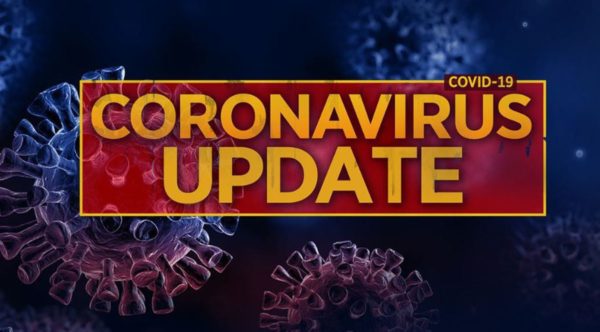 LOS ANGELES – The United States passed the five million mark Sunday in the number of people infected with the novel coronavirus (COVID-19) according to the running count kept by Johns Hopkins University.
A spokesperson for the Centers for Disease Control and Prevention told the Los Angeles Blade Sunday that government public health officials think that the actual number is likely to be as much as ten times higher closer to 50 million cases.
The testing limitations, lack of tests, and the established medical fact that nearly 40% of all persons infected have no symptoms, all point to a greater number of Americans who actually may be affected by. the virus.
The nation's top infectious disease expert Dr. Anthony Fauci told CNN's Dr. Sanjay Gupta last Wednesday that the U.S., which accounts for less than 5% of the world population, leads all other countries in global coronavirus infections and deaths. The nation represents more than 22% of global coronavirus deaths and more than 25% of infections as of last Wednesday, according to Johns Hopkins University data.
"Yeah, it is quantitatively if you look at it, it is. I mean the numbers don't lie," Fauci said. "Every country has suffered. We, the United States, have suffered as much or worse than anyone," he added.
Fauci pointed the blame at a lack of a coordinated response early on as the pandemic grew. He indicated that in part, the early reopening of some states contributed to the now surging cases.
"We can do much better, and we can do much better without locking down, and I think that strange binary approach, either you lock down or you let it all fly, there's someplace in the middle when we can open the economy and still avoid these kinds of surges that we're seeing," Fauci said.
The seemingly out of control surge coupled with what is seen as a totally inadequate response has some health care officials extremely frustrated. Lack of a coordinated response and a uniform nation public health policy approach, particularly in regards to mandates in the usage of masks and social distancing and stopping the spread by enforcing public health orders banning large crowds such as thousands of bikers who gathered this weekend in the small South Dakota city of Sturgis for an annual 10-day motorcycle rally. South Dakota has no mask mandates, and many bikers expressed defiance of measures meant to prevent the virus's spread.
Dr. David Ho, director of the Aaron Diamond AIDS Research Center at Columbia University Irving Medical Center, who is leading a team seeking treatments for COVID-19, decried such behavior, as well as the country's handling of the virus.
"There's no national strategy, no national leadership, and there's no urging for the public to act in unison and carry out the measures together," Ho told Stars & Stripes Sunday. "That's what it takes, and we have completely abandoned that as a nation."
The failure of the U.S. to contain the scourge has also been met with astonishment and alarm in Europe Stars & Stripes reported.
The Los Angeles County Department of Public Health confirmed 10 new deaths and 1,789 new cases of COVID-19 Sunday.
The reported case numbers include all of the current lab reports from the state's electronic lab report system (ELR). Sunday's numbers do not include backlog numbers; the state anticipates sending the backlog of lab reports over the upcoming days. Data sources that track other key indicators, including hospitalizations and deaths, were not affected by this reporting issue.
Younger residents continue to make up the majority of positive new cases. Of the new cases reported, 69% are of people under the age of 50 years old. Residents between the ages of 30 and 49 years old have the highest case rate among all age groups in LA County, 35% of new cases today.
"Being around people who aren't part of your household puts you at a greater risk for COVID-19, which is why it is so important to stay at home as much as possible and avoid all gatherings, of any size, with people who are not part of your household," the County Health Department urged Angelenos in a media statement released Sunday afternoon.
"As we begin to see the curve flattening again, I want to urge everyone to remain cautious and attentive to the reality of COVID-19; it is not going away any time soon. If we return to life as we knew it before the pandemic hit, we will see cases, hospitalizations and deaths increase once again,"  said Dr.Barbara Ferrer, Director of Public Health.
"The protocols and protective measures provided by the health officer orders create opportunities for us to continue on a recovery journey – but only if they are followed. Please avoid parties and crowded situations, wear face coverings at all times when out of your home, maintain physical distance from people you don't live with, and wash your hands frequently."