SPONSORED: A new LGBT landmark in Hollywood is a brewing
Los Angeles LGBT Center Opens Retail Café in Hollywood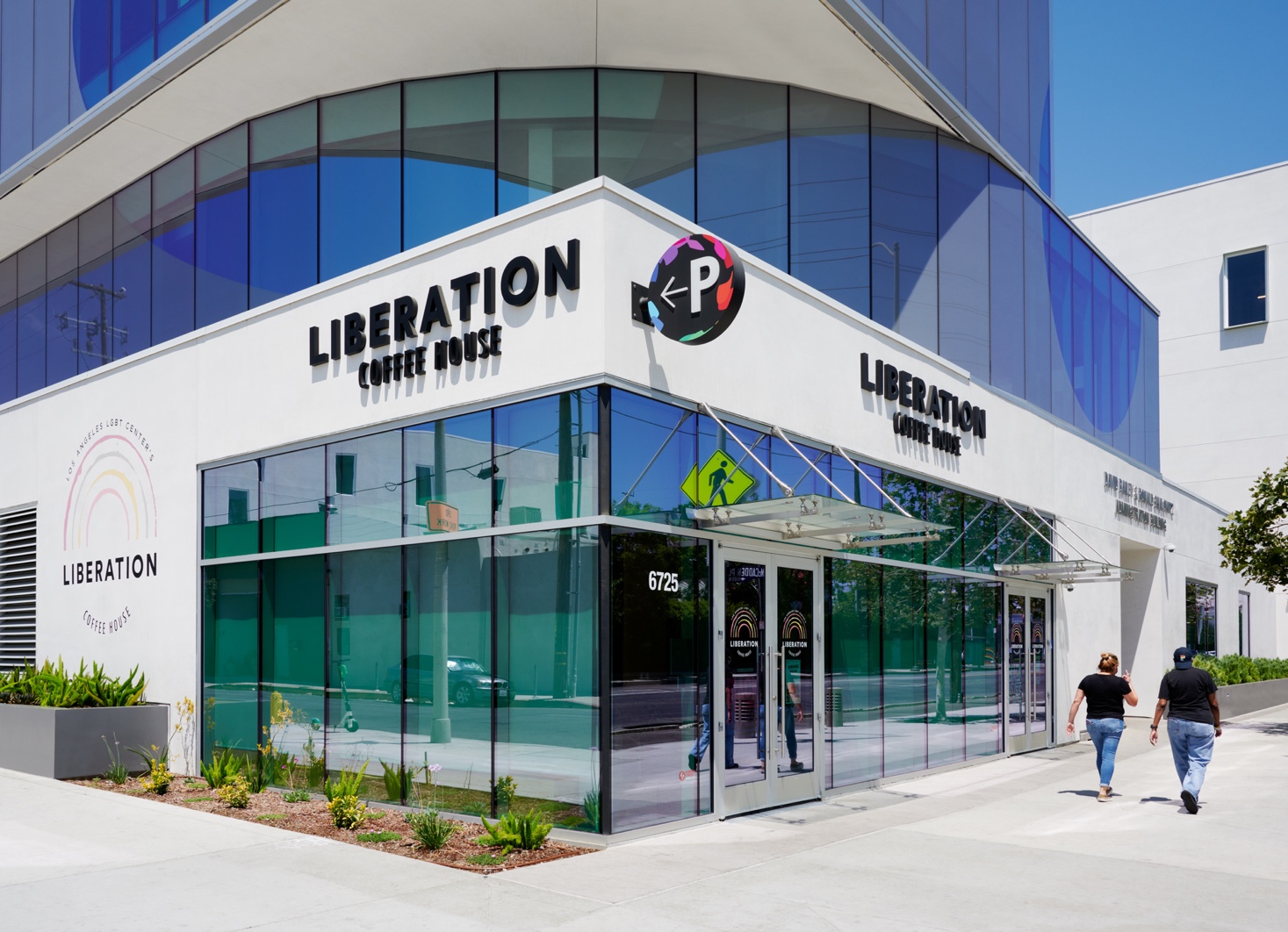 Excitement is brewing in Hollywood at the corner of Santa Monica Boulevard and McCadden Place with the opening of the Los Angeles LGBT Center's highly anticipated Liberation Coffee House!
Located at the Center's Anita May Rosenstein Campus, the 1,600-square-foot café and community space will be operated and staffed by graduates of the Center's intergenerational Culinary Arts program, a three-month training program launched in 2019 to prepare LGBTQ youth and seniors for employment in the restaurant and hospitality industry.
"When many nonprofits have closed as a result of COVID-19, the Los Angeles LGBT Center has persevered. Not only have we continued to provide vital services as first-responders on the front lines, but we have also developed new programs in response to the pandemic—and we never skipped a beat in completing our long-planned café," said Center CEO Lorri L. Jean.
"Connecting community is at the heart of the Center, and we couldn't be more excited about this moment of progress. We are opening with less fanfare than we had imagined and shifting how the Liberation Coffee House will operate during the pandemic, but the heart and soul of this incredible social enterprise is happening just as we dreamed: connecting LGBTQ seniors and youth to work together in creating delicious food and drink for our entire community," Jean said. "We invite everyone to come and enjoy a taste of Liberation!"
The word "liberation" shares a special connection with the LGBT community. During the movement's early years, activists demanded "gay liberation."
In 1971 the Center, known then as the Gay Community Services Center, opened its first "Liberation House" in Los Angeles, providing room and board for $1.50 a day for homeless LGBTQ youth and adults. It was the nation's first facility of its kind. By 1972, six Liberation Houses were open throughout Los Angeles.
A photograph of the 1971 Liberation House is part of the collection of enlarged black-and-white historical Center photographs adorning the walls throughout the café.
"It's liberation for a new generation at the Center," said Center Director of Culinary Training and Operations Nick Panepinto.
"We're opening an LGBTQ space where everyone is welcome while, at the same time, expanding the opportunities for our LGBTQ seniors and youth who are part of the Culinary Arts program. Our program's students are already using our state-of-the-art commercial kitchen at the Campus to prepare hundreds of meals a day for the Center's clients," said Panepinto. "Now, through Liberation Coffee House, we can provide expanded training and permanent employment opportunities to program graduates—all while preparing delicious food and beverages for everyone to enjoy."
In addition to serving Verve Coffee, Rishi Tea, and pastries by locally-owned Bakers Kneaded, the café will sell grab-and-go salads, sandwiches, flatbreads, and other gourmet food items made entirely by Culinary Arts students.
"It's all been very intentional—from our partners and the products we're serving to the design of the space and staff that we're hiring—to foster pride, passion, and warmth in this community-driven space," said Center Manager of Café and Catering Erin Muscatelli. "It's a really good way to introduce the Center to the outside community who might not know a lot about us."
A celebration of the LGBTQ community in Los Angeles also inspired the design choices of the Liberation Coffee House.
The interior palette of red, orange, yellow and green—which represent life, healing, sunlight, and nature, respectively, as part of the LGBTQ Pride flag—reference the positive, optimistic, and free spirit of the LGBTQ community and Los Angeles. A series of overlapping sheer fabric panels hung along the café's floor-to-ceiling windows create a gradient of color reminiscent of California's spectacular sunsets.
"The café's interior space was inspired by artist Keith Haring whose vivid colors and simple lines evoke energy and life. Building on this framework, the soft-curved architectural elements of the café's walls and furnishing represent the notion of fluidity," said architect and designer Oonagh Ryan at ORA. "
The Center's brief was to create a space that is welcoming to all, and our response was to create a flexible space that is fun, approachable, and accommodating to a variety of uses," Ryan said. "We very much enjoyed our collaboration with the Center to make this project come to life, and we wish the very best to them and Liberation Coffee House."
While the day‐to‐day use is a retail coffee shop, Liberation Coffee House's agile space layout can be reconfigured quickly to accommodate gallery openings, meetings, lectures, celebrations, networking mixers, and other community events.
"Having just completed the Anita May Rosenstein Campus, it was only fitting that Swinerton came back to build the beautiful Liberation Coffee House for the Los Angeles LGBT Center," said Swinerton Vice President – Division Manager Lia Tatevosian. "We are so honored to build this project that enhances a center which advocates for everything we believe in as a socially responsible company serving our community."
Starting Monday, August 17, the Liberation Coffee House, located at 6725 Santa Monica Boulevard, Los Angeles 90038 will be open Monday through Friday from 7:30 a.m.–2:30 p.m. Hours of operation may change based on city and county mandates pertaining to the COVID-19 pandemic. Safety precautions in accordance with all COVID-19 regulations have been implemented, including the installation of plexiglass windows at the ordering counter; availability of hand sanitizers and disinfecting wipes; cashless payments by way of credit and debit cards; and the closure of indoor seating. Social distancing and face coverings will be enforced for all café team members and customers.
Mayor Garcetti selects Kristin Crowley to become city's next fire chief
Kristin Crowley already made history within the LAFD when she became the city's first female fire marshal in 2016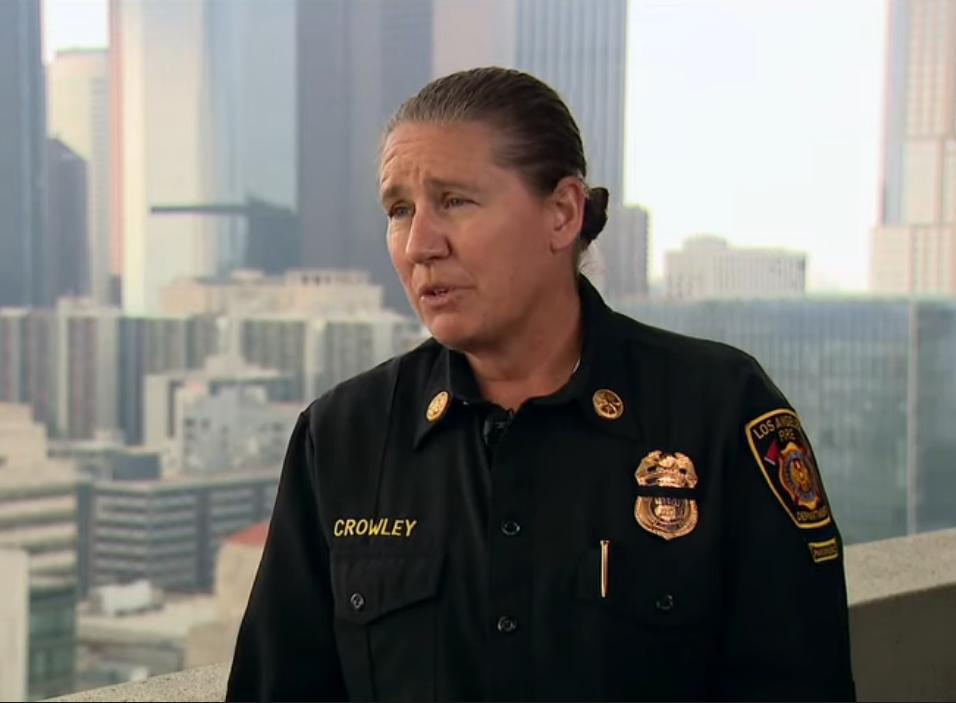 LOS ANGELES – Los Angeles Mayor Eric Garcetti nominated Deputy Chief Kristin Crowley to be the first woman to lead the Los Angeles Fire Department Tuesday. She would replace Chief Ralph Terrazas, who retires in March.
"I am honored and humbled by the opportunity to be the next fire chief of the Los Angeles City Fire Department and to lead the department into the future," Crowley said during the press conference event. "We will focus our efforts on increasing our operational effectiveness, enhancing firefighter safety and well-being, and fully commit to fostering a diverse, equitable, and inclusive culture within the LAFD."
The Los Angeles City Council will be required next in the process to confirm the appointment.
"Throughout her distinguished career, Kristin Crowley has proven her brilliance, determination and bravery on the job again and again," the mayor said. "There is no one better equipped to lead the LAFD at this moment than Kristin."
City News Service reported that Crowley took the firefighters' exam in 1998 and placed among the top 50 scores out of 16,000 applicants, according to the department. During her 22 years at the department, she rose through the ranks as firefighter, firefighter paramedic, engineer, fire inspector, captain I, captain II, battalion chief, assistant chief, fire marshal and deputy chief.
Crowley already made history within the LAFD when she became the city's first female fire marshal in 2016.
Mayor Garcetti names 1st female LAFD fire chief:
LAPD Deputy Chief Emada Tingirides on reducing violence
Rising violent crime is affecting cities across the U. S.- LA is no exception as homicides & shooting victims up by approximately 50 percent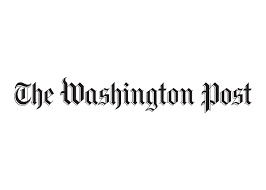 WASHINGTON – Rising violent crime is affecting cities across the United States. Los Angeles is no exception, with homicides and shooting victims both up by approximately 50 percent compared to 2019.
Emada Tingirides, deputy chief of the Los Angeles Police Department, joined Washington Post Live with Post criminal justice reporter Tom Jackman on Wednesday, Jan. 12 to discuss new recommendations for reducing violence in cities – including her own.
Some areas included recommendations published in a new report by the Council on Criminal Justice Violent Crime Working Group on how to effectively reduce violence in cities.
"One of our recommendations is to ensure that our city leaders agree with this type of work – like in Los Angeles. We have the Mayor's Office of Gang Reduction & Youth Development. There is a direct report to the Los Angeles mayor as it relates to our intervention and prevention efforts in our city. The solutions can be implemented throughout this country. They are based in relationships, in coordination," Tingirides told the Post.
Tingirides told the Post that officials need to look at the root causes of rising rates of homicides in cities like Los Angeles. "Mental health…post-traumatic stress…those are things that strategic enforcement alone can't solve…"
LAPD's Deputy Chief noted that in discussions of violent crime, the voices of the victims are left out. "Our victims need to be part of those solutions and recommendations that come from our government…a wholistic approach…to make our victims whole."
*********************
Watch the entire interview:
LAPD seeking public's assistance in Taco Bell shooting Saturday night
Employee working the drive-thru window refused to accept fake money and that's when the suspect opened fire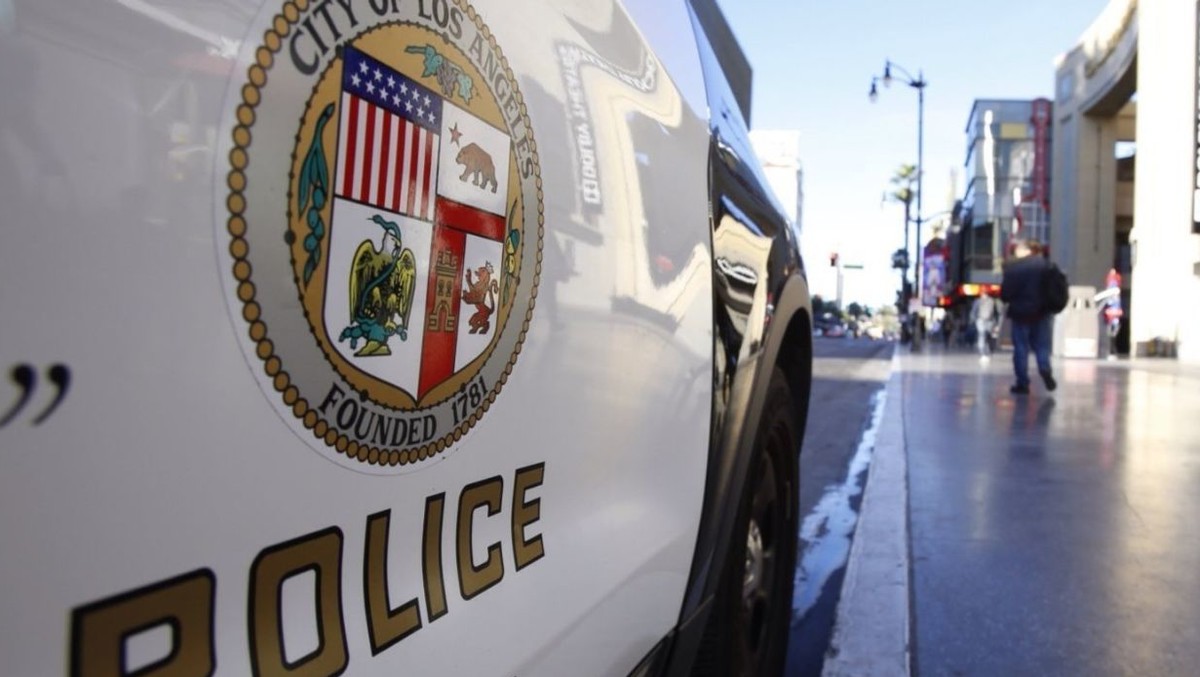 UPDATED WEDNESDAY JANUARY 12:
Authorities have arrested a man on suspicion of fatally shooting a Taco Bell employee Saturday in South Los Angeles.
The Los Angeles Police Department named 39-year-old Jonathan Madden as the suspect late Tuesday. He was arrested Monday at his home in South L.A., police said. Madden is accused of shooting 41-year-old Alejandro Garcia Galicia shortly before 11 p.m. Saturday, police said.
LOS ANGELES – Investigators for the Los Angeles Police Department are seeking the public's assistance in identifying the man who shot and killed a Taco Bell employee late Saturday night at the fast-food chain's restaurant located in South LA.
Officer Norma Eisenman, a spokesperson for the Los Angeles Police Department, told media outlets that the incident unfolded around 11 p.m. Saturday, when a male suspect drove up to the drive-thru window at the Taco Bell on the 9900 block of Avalon Boulevard and attempted to purchase food with counterfeit money.
The employee working the drive-thru window reportedly argued with the suspect and refused to accept the fake money at which point the suspect opened fire through the drive-thru window striking the employee.
According to the LAPD, the employee who was not identified and described as a 41-year-old Hispanic male, was shot multiple times in the torso and died at the scene.
The suspect fled in a black or dark colored sedan and no further details were released.
Anyone with information is asked to call LAPD investigators at 213 972-7813 or contact Los Angeles Crime Stoppers, http://www.lacrimestoppers.org/, (800) 222-8477 or [email protected]
********************