Don Norman, beloved community activist, dead at 84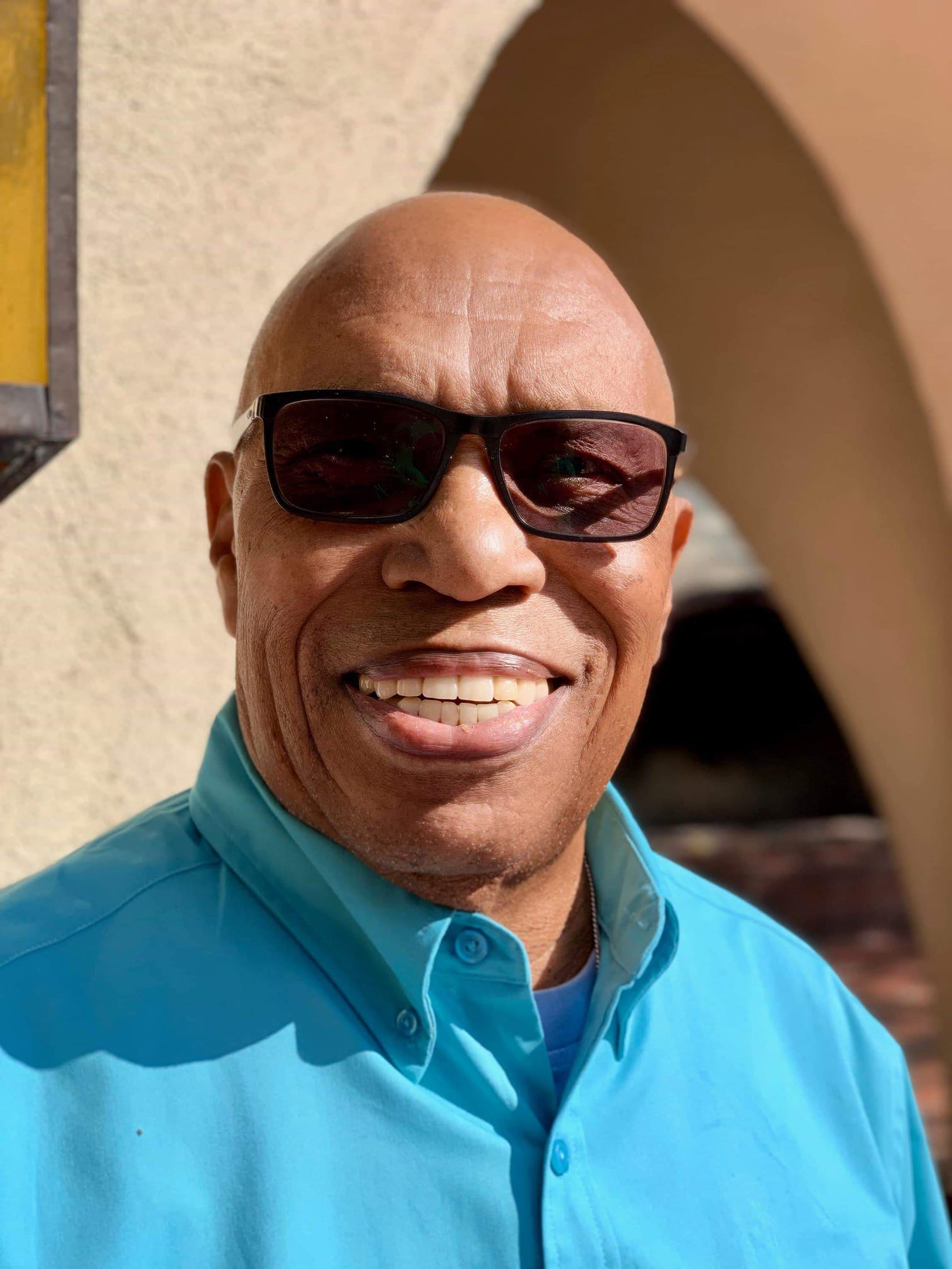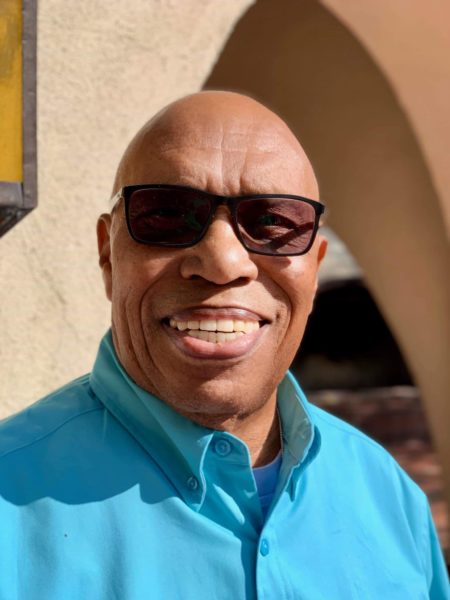 Don Norman will be forever missed. We are all better people for knowing his grace. His family is so inspired by the outpouring of love and support for Uncle Donald, and we are encouraged to know you will continue to spread the light and joy he gave to everyone he knew." – Message of support from the family, Leon Baham and Joseph Vandenorth, grand nephews
Donald David Norman
On August 20, 2020, Donald "Don" David Norman, beloved community leader and chosen father of many, passed peacefully at the age of 84 at his home in Hollywood, California due to complications with Chronic Obstructive Pulmonary Disease (COPD).
Don was born on December 11, 1935 in Los Angeles, California to Charles Norman and Lucille Mackey Norman. He was a renowned motivational speaker, LGBTQ, AIDS and civil rights activist, and community leader who helped thousands battle alcohol and drug addiction and thrive in recovery.
Don was known by all as being selfless, quick-witted, and spiritual. Those that knew him can attest he was the essence of joy.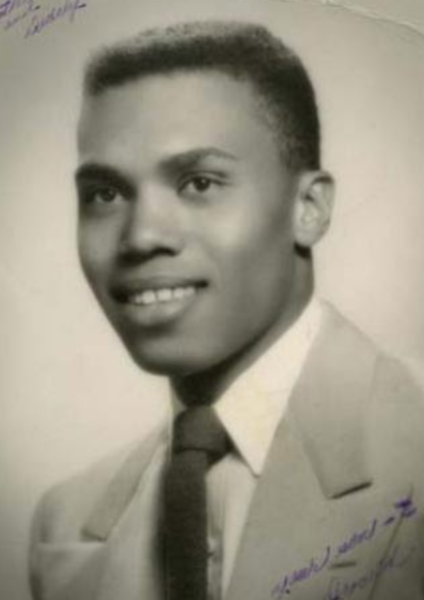 Don's roots in Los Angeles ran deep. A descendant of Rev. Squire Norman Granville, a man freed from slavery on Juneteenth in Texas who then relocated the Norman family to Los Angeles in 1902.
Don's talent for advocacy was established early in life. In the 1940s, he helped desegregate the Bimini Baths, the second largest public bathhouse on the West Coast. Intelligent and highly intuitive, he graduated from Belmont Senior High School where he was very active in various student body organizations.
Don briefly served in the United States Air Force where he faced racial and sexual discrimination and was discharged for being a homosexual—a charge that was later pardoned. Don later received a Bachelor's in Psychology from International College of Los Angeles in 1984.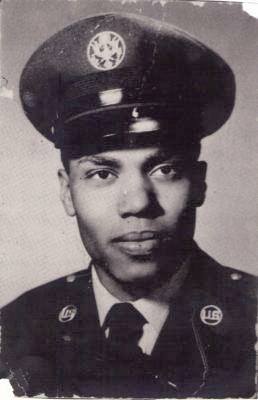 Even more than the typical youth, Don had a lust for life that took a darker turn when he developed a habit of substance abuse. His struggle with addiction culminated with discovering the Van Ness Recovery House on August 29, 1979—one of  the first residential treatment centers serving the LGBT community. On his first day at the Van Ness House, Don read the entire Big Book and was galvanized to change his life. This transformative experience led Don to his life's calling: to be a guide for thousands on their own path towards recovery.
In Los Angeles, there were not many LGBTQ people or people of color in 12 Step programs at that time. Don quickly became a leader and advocate, ensuring that any person of color and any LGBTQ person felt welcome.
After only years in recovery, Don began touring as a motivational speaker across the country and globe. While he became a household name in recovery circles, he always stayed dedicated to his core groups in Los Angeles. In 1994, when 12 Step programs again did not provide the space for the challenges faced by LGBTQ people, he helped establish a new recovery program in Los Angeles that now has meetings around the globe. Don was the speaker at the first meeting of that fellowship in 1994 and the keynote speaker at its first global conference fourteen years later in 2008.
Don spent decades working at Kaiser Permanente as a Chemical Dependency Recovery Counselor. Later in his career, he was the welcoming smile at the Los Angeles LGBT Center as well as the West Hollywood Recovery Center—an organization that he helped launch. In all of his roles, he was a "patron saint to lost souls"—a lighthouse that led countless people towards safety and healing. He also was passionate about the arts, often programming photography shows and classes.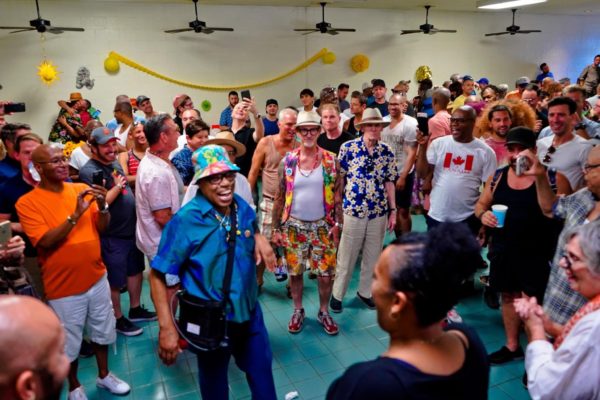 A worldly man with a talent for languages, Don frequently traveled to Mexico and Thailand with friends. Don was a spiritual seeker who practiced Christianity as well as elements of Hinduism and Buddhism, with a particular affinity for the Holy Mother and Quan Yin. Distinguished in his role as a speaker and spiritual counselor, Don married dozens of friends and family members.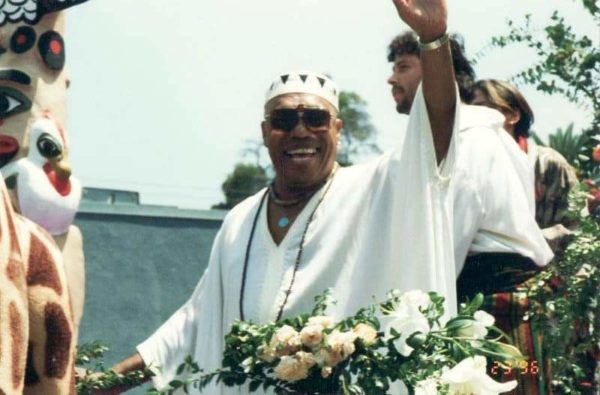 His talent for public speaking and oral history continues through his participation in several documentary film and radio programs, including "On These Shoulders We Stand," "A Place to Live," "Circus of Books," and "RuPaul's What's The Tee Podcast."
On August 29, 2019, he celebrated 40 years of sobriety at Griffith Park surrounded by hundreds of friends, great music and food, and memories of a happy lifetime.
Don is predeceased by his parents Charles Norman and Lucille Mackey Norman, brother Charles Jr. Norman, sister Lynette Louis, nephew Allin Norman, niece Debra Lopez Baham, Peter Nava (sponsor for over 30 years), many beloved cousins, as well as countless friends and victims of the AIDS epidemic.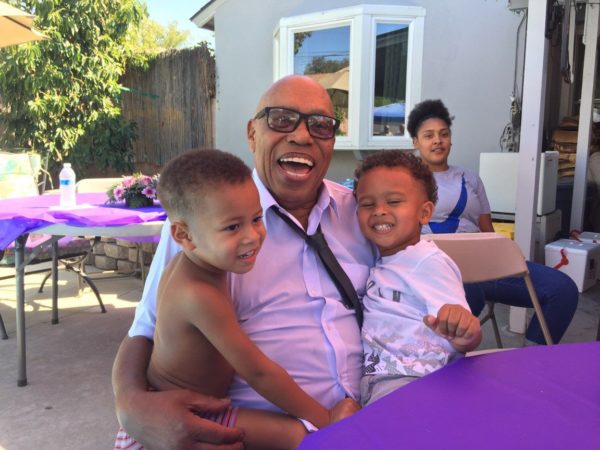 Don will be deeply missed by nephew Leon Baham (wife Korrie) and their children Leon Baham II (husband Joseph Vandenorth), Noel Baham, and Samantha Guzman; niece Kimberly Ellington and their children Brandon Ellington, Cecil Scott (children Vance, Zoey), Danaya Cain, Dyjuan Trice ( child Kaiden), and Tajahnique Trice; niece Sheryl Norman and their children Caya Norman (children Anielli, Eliyana) and Derek Fisher; Debra Lopez Baham's children Shalynda Baham Sharp (husband Michael, children Alanah, Aysha, Michael Jr., Anthony), Charles Jimenz (wife Danielle, children Charles Jr., William, Joseph); Donald Lopez; Robert Lopez (wife Priscilla, children Robert Jr., Christian, Isaiah); nephew Mark Fleming and their children Bennita Fleming (children Lindsey, Nicholas, RJ) and Bianca Fleming. He is also survived by his cousins, including Consuela Alexander, Beverly Macklemore, Carolyn Hicks, Katie Mae Johnson, Janet Reeves, Natalie Wilson, Lewis Norman, and all of their children and grandchildren.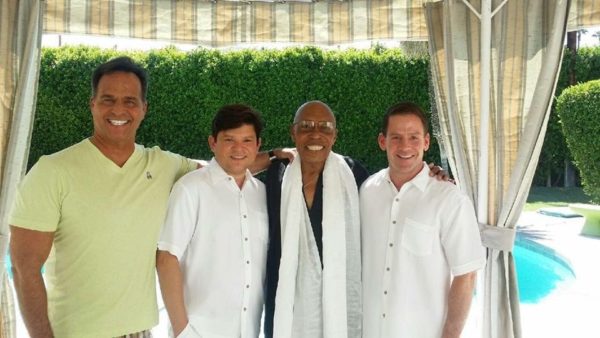 Beyond his biological family, Don is survived by countless members of his chosen family, including the hundreds of sponsees that he supported for decades through 12 Steps programs. Together, they will continue to spread the light and joy he gave to each of them.
Don will be cremated at the Hollywood Forever Cemetery and laid to rest in the Valentino Mausoleum—it is only fitting that he will remain in the heart of where he was so proud to call his forever home. A memorial service will be scheduled for close friends and family at a later time.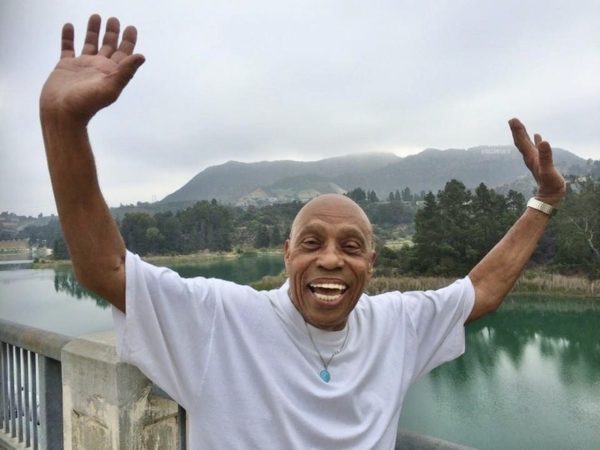 As Don told dear friends, "we all go to God in the end." Rest in peace, dear uncle.
In lieu of flowers, donations can be made in Donald Norman's name to the Van Ness Recovery House.
The Giant Sleeps- Iconic Black pastor & HIV/AIDS activist Carl Bean dies
Rev. Bean was a guiding light in the fight to end the AIDS pandemic, the effort to provide support to those with HIV.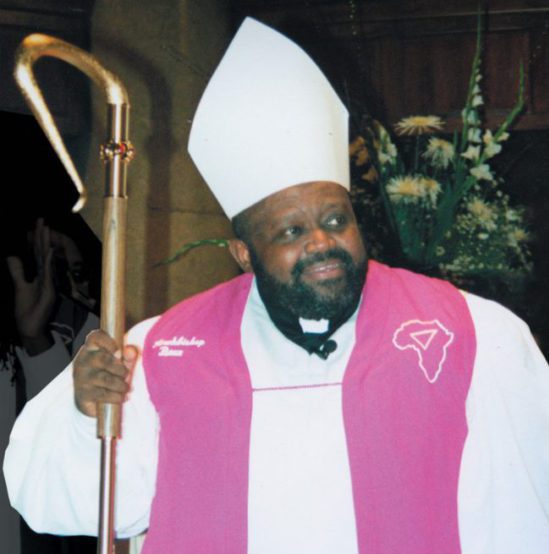 LOS ANGELES – In announcement tinged with sadness, the leadership of Unity Fellowship Church Movement broke the news Tuesday of the death of its founder, Archbishop Carl Bean.
Since its founding in South Los Angeles in 1982, the denomination has had open arms and embraced Black LGBTQ Angelenos and many in the LGBTQ movement and beyond consider it the first Christian church in the United States to welcome Black LGBTQ people.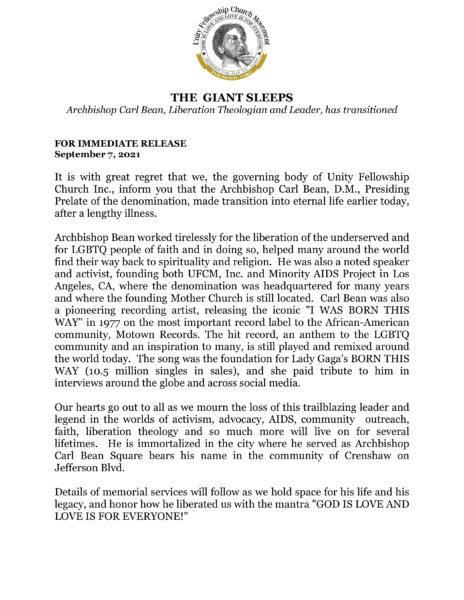 Tributes to Bishop Bean have begun to pour in from around the country as people remembered the dynamic and engaging man of faith.

"Archbishop Carl Bean was an inspiration. Bean cared about LGBTQ+ / same gender loving people when few others did – and consistently dedicated his life to improving the lives of people in our community. From reminding us all that we were 'born this way' in his music and Unity Fellowship Church movement and ministry to creating the first organization in Los Angeles focused on helping Black and Latino HIV/AIDS patients when no one else would – Bean's legacy will live on forever," said  David J. Johns, executive director of the National Black Justice Coalition 
We are deeply saddened by the loss of Archbishop #CarlBean.

Barbara Satin, Faith Work Director at @TheTaskForce says, "We honor and are grateful for his historic work as an openly gay Black pastor, who for decades lived a life of faith and service."

Read on. [1/4] #LGBTQFaith pic.twitter.com/7GOKrioGp8

— TheTaskForce (@TheTaskForce) September 8, 2021
Bean's work in the areas addressing the AIDS/HIV pandemic was noteworthy on its own. According to the Los Angeles Sentinel, "Archbishop Carl Bean started the Minority AIDS Project (MAP) in Los Angeles. MAP was the first community HIV/AIDS organization that focused on the prevalence of HIV/AIDS transmission in the black community during a time when the disease was considered to be relatively new."
In an emailed statement to the Blade, the AIDS Healthcare Foundation(AHF), the largest global AIDS organization today and which began its journey providing care and services to HIV/AIDS patients 35 years ago in Los Angeles providing hospice care to people dying of AIDS, mourned the passing of Bishop Bean.
"Archbishop Carl Bean was my brother in the struggle for the last 35 years. We marched through the fire together during the height of the pain and the dying. Regardless of the pressures that could have divided us, we were always there for each other," said Michael Weinstein, president of AHF. "An irreplaceable part of our history is retired with his death. However, a small piece of his legacy of service lives on at the Carl Bean House, which started as a hospice and still serves today as sacred ground and a place of healing. Rest in the peace you richly earned dear friend and comrade."
"I am deeply saddened by the passing of Archbishop Carl Bean and thank him for his profound and visionary compassion and dedication to marginalized populations be they people with AIDS, people of color, LGBTQ people of color and more," said Cynthia Davis, MPH, an AHF Board Member.
The Los Angeles LGBT Center CEO, Lorri L. Jean wrote;
"Today, the Center joins people throughout Los Angeles mourning the loss of Archbishop Carl Bean. Through the Unity Fellowship and the Minority AIDS Project, Rev. Bean was a guiding light in the fight to end the AIDS pandemic, the effort to provide support to those with HIV, and his lifelong advocacy on behalf of LGBTQ people.
His mission was driven by a sense of justice and deep faith. His work—especially on behalf of Black people with HIV—was inspirational not only to those who provide services to people with HIV/AIDS but to all of us in the LGBTQ movement for equality.
We have lost a leader, but his presence will live on and serve as a beacon for all who believe we can make the world a better place through love and a shared commitment to social justice."
Robert Boller the Los Angeles based Project Angel Food's Director of Programs sent a tribute in memory of the late prelate;
Archbishop Carl Bean passed away in Los Angeles on Tuesday, September 7, 2021. This was the passing of a legendary LGBTQ+ AIDS activist, founder of the Unity Fellowship Church in South Los Angeles, and visionary pioneer behind the Minority AIDS Project. His 1977 Motown hit "I Was Born This Way" became an anthem of LGBTQ+ empowerment in the late seventies and inspired Lady Gaga's "Born This Way."
That's how the world remembers Carl Bean. 
Project Angel Food has a more personal connection. We remember him as a friend, and as a partner in bringing life-saving meals to those with HIV/AIDS― no matter where they lived, and no matter the color of their skin. His fierce commitment to the ideal that love is for everyone, and caring for people with AIDS aligned with OUR vision, our values, and our call.
So much of our history is oral history; hearing how our relationship with Archbishop Bean and Minority AIDS Project came about. Today, 76% of our clients are people of color, but that wasn't always the case. It's my understanding that when we were founded in 1989, many of our first clients were gay white males in Hollywood and West Hollywood. In 1994, with the Ryan White CARE Act, we had to take a hard look at who we were serving, and recognized a need to reach out to other communities, especially communities of color.
This is when Project Angel Food first partnered with Archbishop Carl Bean and Minority AIDS Project. The Minority AIDS Project was led by Carl and operated out of his Unity Fellowship Church on Jefferson Boulevard between La Brea and Hauser. They helped us expand throughout South Los Angeles and all the way to Long Beach.
When I joined Project Angel Food in 1997, another church was acting as our distribution point for South Los Angeles, but with the death of that congregation's AIDS minister in the early 2000's, we needed to find a new home. That's when we reunited with Archbishop Bean, who was happy to take us in at Minority AIDS Project. Their community center became our South Los Angeles distribution center.
Here's how it worked: our Project Angel Food staff driver would drop off meals at Minority AIDS Project, then a volunteer from that area, who we called "Mr. Chris," would make deliveries to our clients from there. He rarely ever missed a delivery day for nearly 15 years; he said it was his personal mission. 
One day the regular driver was out, so as the Dispatch Manager I jumped into the field and took the meals to Unity Hall to meet Mr.Chris. As I entered the hall a big handsome charismatic gentlemen greeted me with a smile and a deep, "Hello and Welcome." I still hear that booming voice in my head that resonated with the power of love.
I returned his greeting and went about my business. When I saw Mr. Chris, he laughed and said, "I see you met the big boss." That was how I came to meet Archbishop Carl Bean.
Project Angel Food, Los Angeles and the world lost an icon of the AIDS movement. Archbishop Dean was instrumental in our growth and into the inclusive agency we are today. His legacy reminds us that we are all worthy of love and hope "Love IS for Everyone."
LAPD seeking registered sex offender in June Wi-Spa incident
The suspect has a lengthy criminal history which includes nearly a dozen felony convictions for crimes ranging from sex offenses to burglary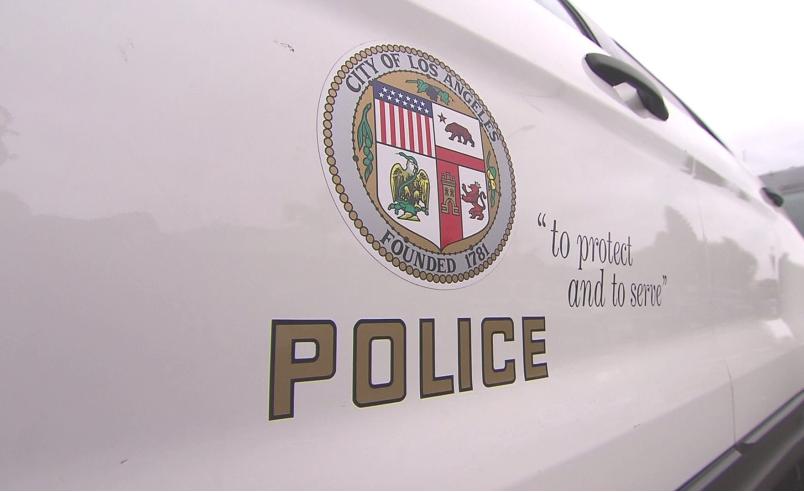 LOS ANGELES – The Los Angeles County District Attorney's Office has charged 52-year-old Darren Merager, a registered sex offender, with five felony counts of indecent exposure stemming from a viral video incident of an alleged exposure at the Wi-Spa on June 23, 2021.
The spa, which is located in the 2700 block of Wilshire Boulevard in the Westlake/Koreatown neighborhood, had been the focal point of targeted violent protests against Trans people by far-right extremists the Proud Boys and other radical right-wing groups after the incident was posted to Instagram and went viral.
Speaking to the Los Angeles Blade Thursday via phone, Los Angeles Police Department Public Information Officer Tony Im confirmed that an arrest warrant has been issued for Merager, whose last known residence is in Riverside County East of Los Angeles, but Merager was not in custody as of Thursday evening he said.
Five individuals, four females and a female minor, had come forward to report the indecent exposure incident to the LAPD. Detectives assigned to LAPD's Rampart Division conducted interviews of victims and witnesses, reviewed the evidence, and ultimately corroborated the allegations.
The investigation was presented to the LA County DA's Office for filing consideration and Merager's actions were deemed criminal. The suspect has been a registered sex offender since 2006 as per California Penal Code 290, due to indecent exposure incidents in 2002 and 2003.
Merager has a lengthy criminal history which includes nearly a dozen felony convictions for crimes ranging from sex offenses to burglary and escape. In December of 2018, investigators from the Los Angeles County Sheriff Department's West Hollywood substation arrested Merager on seven felony indecent exposure counts, stemming from allegations of indecent exposure in front of women and children at West Hollywood Park.
Merager is currently awaiting trial on the seven counts which were first filed in 2019 by the LA County DA's office according to court records obtained by the Los Angeles Times.
In poster distributed in December of 2018 by the LA County Sheriff's Department, Merager is described as "claims to be female in order to gain access to women's locker rooms and showers."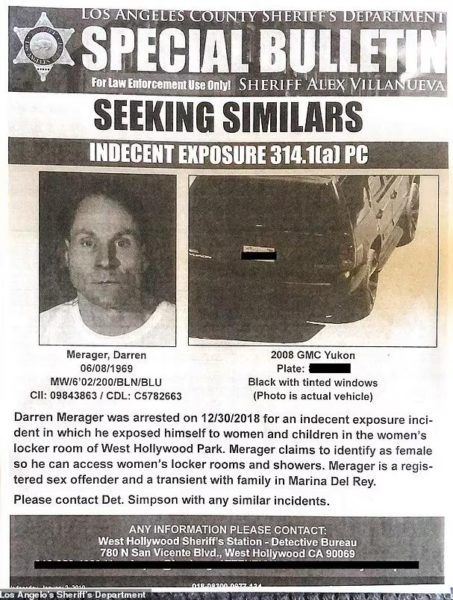 The LA DA's office did not immediately respond to a request for comment or provide a copy of the criminal complaint against Merager according to the Times. A Blade request has also gone unanswered as of time of publication Thursday evening.
In a lengthy interview with the New York Post first published Thursday morning, "Everything about the Wi-Spa was a bunch of garbage and lies," Merager said.
Merager went on to claim a Trans female gander identity and says [she] is legally female in California and was in a jacuzzi in the women's section when accosted by "Cubana Angel."
"She never saw me naked. I was underwater with water all the way up to my chest," Merager told the Post and denies ever being erect or around children at the spa. Merager claims to actually be the victim of sexual harassment by transphobic women at the Wi Spa.
Merager is a tier-one California registered sex offender with two prior convictions of indecent exposure stemming from the 2002 and 2003 convictions and declined to comment on those convictions. In 2008 Merager was also convicted for failure to register as a sex offender.
A Trans activist who asked to remain unidentified told the Blade that the situation with Merager is a Trans person's worst nightmare; "This is no different than the religious fundies claiming all gay guys are paedophiles and want to diddle little boys," they said adding; "Horrible scenarios like this are used as justification to attack Trans people- this isn't a trans person regardless of claims made, no this is a serial sexual predator, a criminal deviant."
Detectives are asking anyone who may be a victim or has additional information regarding this investigation to contact Rampart Detectives at (213) 484-3450. During non-business hours or on weekends, calls should be directed to 1-877-LAPD-24-7 (877-527-3247).
Anyone wishing to remain anonymous should call the LA Regional Crime Stoppers at 1-800-222-TIPS (800-222-8477) or go directly to www.lacrimestoppers.org. Tipsters may also visit www.lapdonline.org and click on "Anonymous Web Tips" under the "Get Involved-Crime Stoppers" menu.
LA County Supervisors appoint new head for commission on homeless
The Blue-Ribbon Commission on Homelessness will hold its first virtual meeting on September 8, 2021 at 10 a.m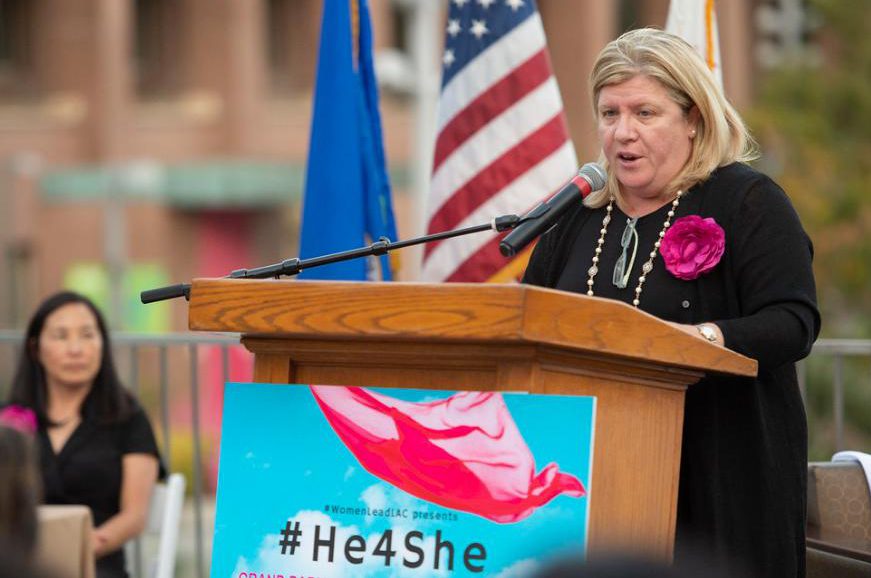 LOS ANGELES – The Los Angeles County Board of Supervisors have appointed former Los Angeles County Counsel Mary Wickham as Executive Director of the newly formed Blue-Ribbon Commission on Homelessness, effective Tuesday.
The Blue-Ribbon Commission on Homelessness was established following the July 27 motion authored by Supervisor Kathryn Barger and co-authored by Supervisor Hilda L. Solis, to research and provide recommendations to the Board for a new homelessness governance model that is appropriate for Los Angeles County.
"It's an honor to serve the Los Angeles County Board of Supervisors and the residents of Los Angeles County as Executive Director of the Blue-Ribbon Commission on Homelessness. I thank the Board for their leadership on this issue and look forward to working with the Commission to report back on governance models," said Wickham who was hired as a 120-day retiree.
The commission will be made up of 12 members, with one appointed by each of the five Supervisors, one by the mayor of Los Angeles, three from the Los Angeles City Council president, two from the Councils of Government, and one nominated by the Contract Cities Association. The new Commission will be housed under the Executive Office of the Board.
"The Blue-Ribbon Commission on Homelessness has brought together experts who will use their diverse perspectives to find clear, strategic solutions to the homelessness crisis in Los Angeles County," Supervisor Kathryn Barger said. "I'm eager to see the commissioners, who bring representation from across the county, cut through the red tape to guide real results in our mission to provide housing, health, and mental health care to those on our streets. With the guidance of our former County Counsel Mary Wickham as the Executive Director, I am confident the next six months will result in thoughtful, effective outcomes."
Wickham, who retired in July 2021 after 23 years of service, will lead the aggressive, in-depth study of the Los Angeles Homeless Services Authority (LAHSA) governance to identify intrinsic challenges of the existing system and provide recommendations for improvement to the Board within a six-month time frame. Some of those recommendations will focus on the design of an enhanced framework that ensures an accountable governance.
After leaving her post as Los Angeles County Counsel, Wickham was appointed to serve as a Commissioner for the Superior Courts in the Criminal Division.
Prior to County Counsel, she served as Executive Director of the County Equity Oversight Panel overseeing all aspects of the Countywide Workplace Equity Program.
"Mary brings the experience needed to help facilitate this new Commission in tackling homelessness crisis," said Celia Zavala, Executive Officer of the Board. "We are eager to support this new Commission who will offer solutions to the Board to help them navigate this multi-layered complex issue."
The Blue-Ribbon Commission on Homelessness will hold its first virtual meeting on September 8, 2021 at 10 a.m. For more information, visit bos.lacounty.gov.