Don Norman, beloved community activist, dead at 84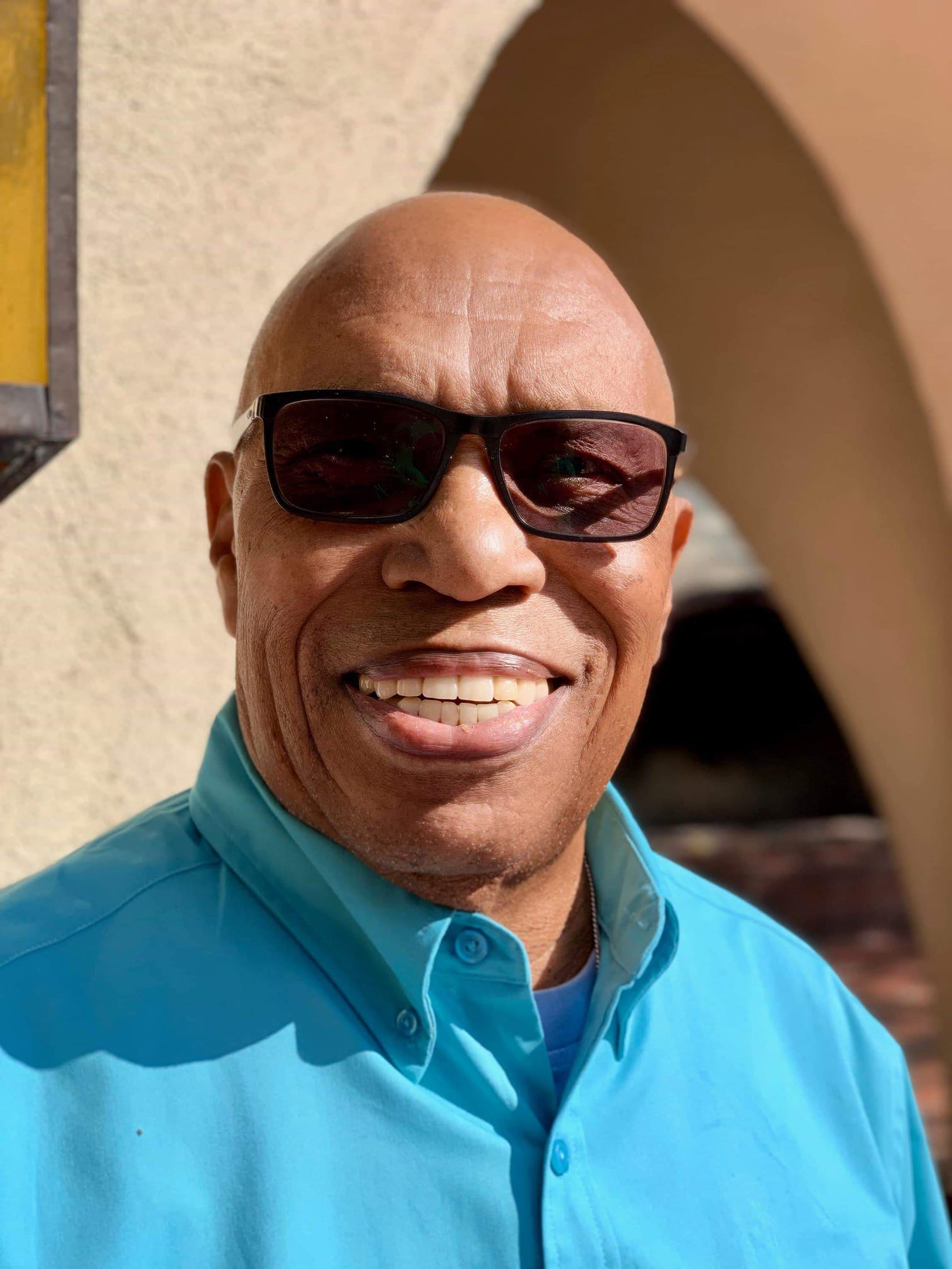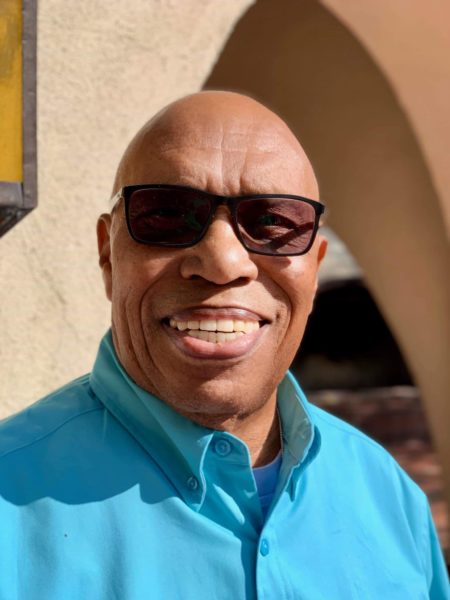 Don Norman will be forever missed. We are all better people for knowing his grace. His family is so inspired by the outpouring of love and support for Uncle Donald, and we are encouraged to know you will continue to spread the light and joy he gave to everyone he knew." – Message of support from the family, Leon Baham and Joseph Vandenorth, grand nephews
Donald David Norman
On August 20, 2020, Donald "Don" David Norman, beloved community leader and chosen father of many, passed peacefully at the age of 84 at his home in Hollywood, California due to complications with Chronic Obstructive Pulmonary Disease (COPD).
Don was born on December 11, 1935 in Los Angeles, California to Charles Norman and Lucille Mackey Norman. He was a renowned motivational speaker, LGBTQ, AIDS and civil rights activist, and community leader who helped thousands battle alcohol and drug addiction and thrive in recovery.
Don was known by all as being selfless, quick-witted, and spiritual. Those that knew him can attest he was the essence of joy.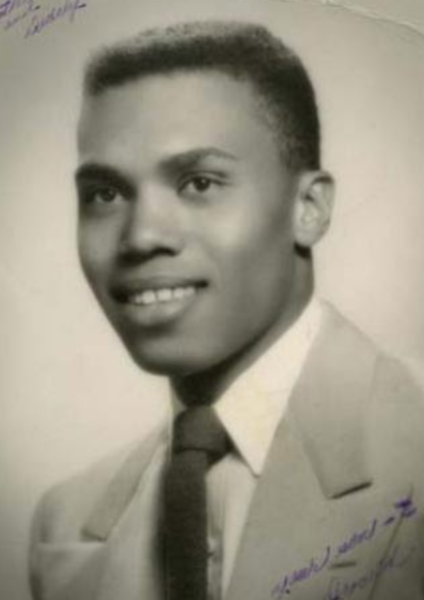 Don's roots in Los Angeles ran deep. A descendant of Rev. Squire Norman Granville, a man freed from slavery on Juneteenth in Texas who then relocated the Norman family to Los Angeles in 1902.
Don's talent for advocacy was established early in life. In the 1940s, he helped desegregate the Bimini Baths, the second largest public bathhouse on the West Coast. Intelligent and highly intuitive, he graduated from Belmont Senior High School where he was very active in various student body organizations.
Don briefly served in the United States Air Force where he faced racial and sexual discrimination and was discharged for being a homosexual—a charge that was later pardoned. Don later received a Bachelor's in Psychology from International College of Los Angeles in 1984.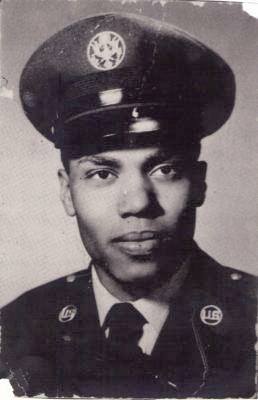 Even more than the typical youth, Don had a lust for life that took a darker turn when he developed a habit of substance abuse. His struggle with addiction culminated with discovering the Van Ness Recovery House on August 29, 1979—one of  the first residential treatment centers serving the LGBT community. On his first day at the Van Ness House, Don read the entire Big Book and was galvanized to change his life. This transformative experience led Don to his life's calling: to be a guide for thousands on their own path towards recovery.
In Los Angeles, there were not many LGBTQ people or people of color in 12 Step programs at that time. Don quickly became a leader and advocate, ensuring that any person of color and any LGBTQ person felt welcome.
After only years in recovery, Don began touring as a motivational speaker across the country and globe. While he became a household name in recovery circles, he always stayed dedicated to his core groups in Los Angeles. In 1994, when 12 Step programs again did not provide the space for the challenges faced by LGBTQ people, he helped establish a new recovery program in Los Angeles that now has meetings around the globe. Don was the speaker at the first meeting of that fellowship in 1994 and the keynote speaker at its first global conference fourteen years later in 2008.
Don spent decades working at Kaiser Permanente as a Chemical Dependency Recovery Counselor. Later in his career, he was the welcoming smile at the Los Angeles LGBT Center as well as the West Hollywood Recovery Center—an organization that he helped launch. In all of his roles, he was a "patron saint to lost souls"—a lighthouse that led countless people towards safety and healing. He also was passionate about the arts, often programming photography shows and classes.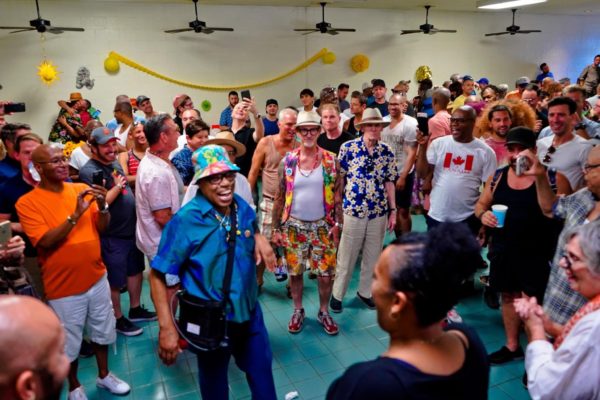 A worldly man with a talent for languages, Don frequently traveled to Mexico and Thailand with friends. Don was a spiritual seeker who practiced Christianity as well as elements of Hinduism and Buddhism, with a particular affinity for the Holy Mother and Quan Yin. Distinguished in his role as a speaker and spiritual counselor, Don married dozens of friends and family members.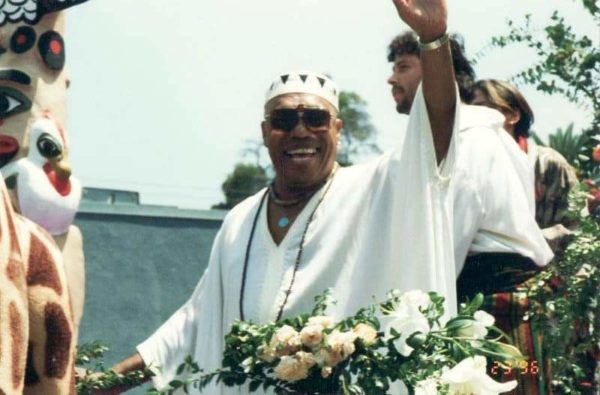 His talent for public speaking and oral history continues through his participation in several documentary film and radio programs, including "On These Shoulders We Stand," "A Place to Live," "Circus of Books," and "RuPaul's What's The Tee Podcast."
On August 29, 2019, he celebrated 40 years of sobriety at Griffith Park surrounded by hundreds of friends, great music and food, and memories of a happy lifetime.
Don is predeceased by his parents Charles Norman and Lucille Mackey Norman, brother Charles Jr. Norman, sister Lynette Louis, nephew Allin Norman, niece Debra Lopez Baham, Peter Nava (sponsor for over 30 years), many beloved cousins, as well as countless friends and victims of the AIDS epidemic.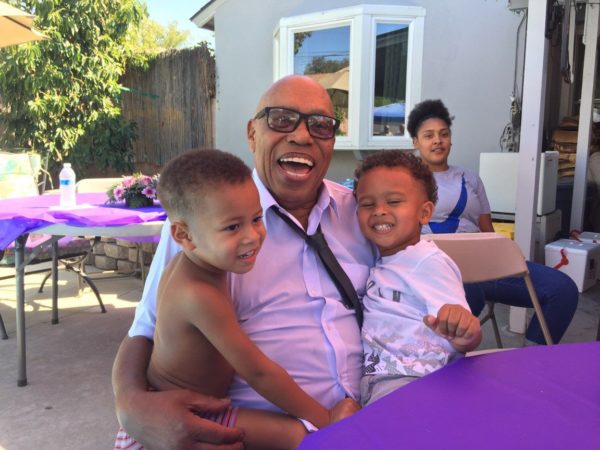 Don will be deeply missed by nephew Leon Baham (wife Korrie) and their children Leon Baham II (husband Joseph Vandenorth), Noel Baham, and Samantha Guzman; niece Kimberly Ellington and their children Brandon Ellington, Cecil Scott (children Vance, Zoey), Danaya Cain, Dyjuan Trice ( child Kaiden), and Tajahnique Trice; niece Sheryl Norman and their children Caya Norman (children Anielli, Eliyana) and Derek Fisher; Debra Lopez Baham's children Shalynda Baham Sharp (husband Michael, children Alanah, Aysha, Michael Jr., Anthony), Charles Jimenz (wife Danielle, children Charles Jr., William, Joseph); Donald Lopez; Robert Lopez (wife Priscilla, children Robert Jr., Christian, Isaiah); nephew Mark Fleming and their children Bennita Fleming (children Lindsey, Nicholas, RJ) and Bianca Fleming. He is also survived by his cousins, including Consuela Alexander, Beverly Macklemore, Carolyn Hicks, Katie Mae Johnson, Janet Reeves, Natalie Wilson, Lewis Norman, and all of their children and grandchildren.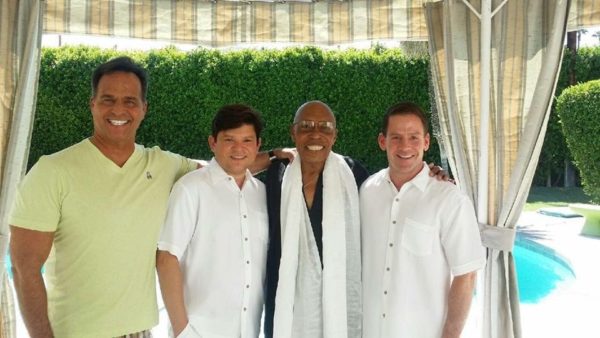 Beyond his biological family, Don is survived by countless members of his chosen family, including the hundreds of sponsees that he supported for decades through 12 Steps programs. Together, they will continue to spread the light and joy he gave to each of them.
Don will be cremated at the Hollywood Forever Cemetery and laid to rest in the Valentino Mausoleum—it is only fitting that he will remain in the heart of where he was so proud to call his forever home. A memorial service will be scheduled for close friends and family at a later time.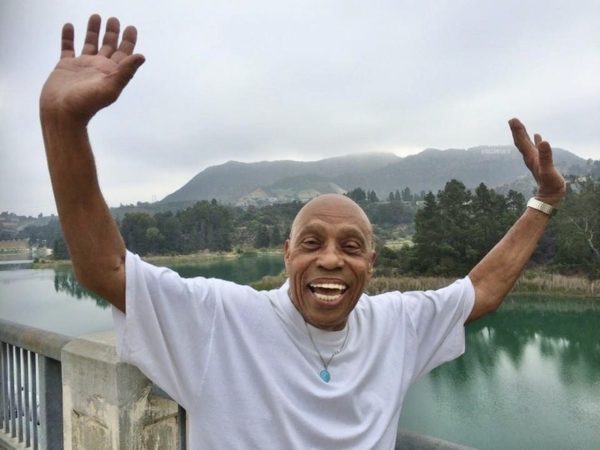 As Don told dear friends, "we all go to God in the end." Rest in peace, dear uncle.
In lieu of flowers, donations can be made in Donald Norman's name to the Van Ness Recovery House.
Reminder: 101 closed through DTLA until 10pm Sunday
The closure began at 10 p.m. Saturday and will be completed by 10 p.m. Sunday, the Los Angeles Bureau of Engineering announced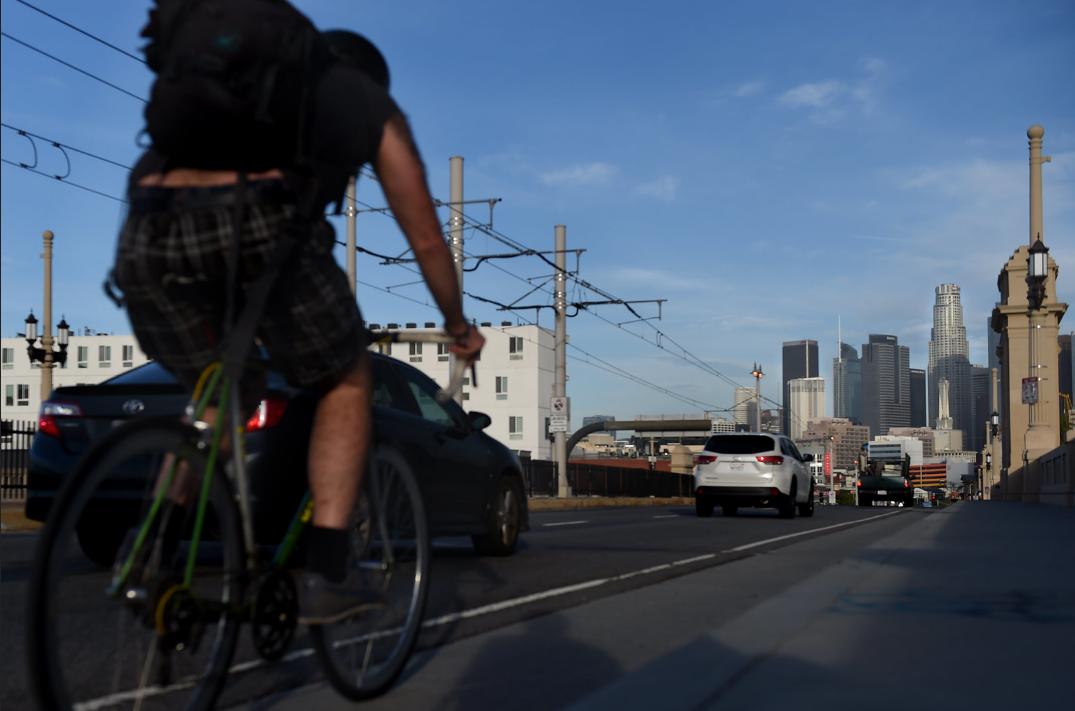 LOS ANGELES – (KTLA) Motorists are being reminded that the stretch of 101 through the downtown area of Los Angeles is shut down for road restoration and reconstruction work.
KTLA reported the closure began at 10 p.m. Saturday and will be completed by 10 p.m. Sunday, the Los Angeles Bureau of Engineering announced.
The 24-hour closure between State Route 60 and the 10 Freeway interchange is needed for the Sixth Street Viaduct Replacement Project, which aims to replace the original, seismically-deficient structure built in 1932, authorities said.
During the closure, the California Department of Transportation will also be doing slab replacement work along the same stretch of the 101 Freeway.
The closure will center around the east side of the viaduct construction site in Boyle Heights. While the stretch is closed, drivers headed west on State Route 60 from the Pomona area will not be able to access the 101, officials said.
Off-ramps and on-ramps in the area will also be closed during as road work gets underway.
Drivers who reach the closure will see signs directing them to a detour.
The new $588 million viaduct is expected to be completed in Summer of 2022, stretching between Boyle Heights and the Arts District.
Officials say it is the largest bridge project in the history of Los Angeles.
LA-DWP & Mayor Garcetti announce new outdoor watering restrictions
Sprinkler watering will be allowed Monday & Friday at odd-numbered addresses in the city, and even-numbered addresses on Thursday & Sunday

LOS ANGELES – In a press conference Tuesday Los Angeles Mayor Eric Garcetti and officials from the Los Angeles Department of Water and Power (LADWP) announced that outdoor watering in the city will be restricted to two days a week starting June 1.
The announcement comes as the Metropolitan Water District of Southern California declared an unprecedented water shortage emergency two weeks ago, imposing restrictions after MWD's board voted to adopt the emergency measures to "reduce non-essential water use" in certain areas. Cities and smaller water suppliers that get water from MWD are required to start restricting outdoor watering to one day a week, or to find other ways to cut usage to a new monthly allocation limit.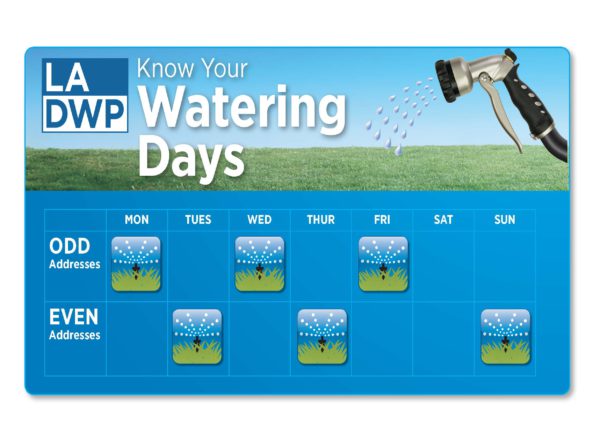 In Tuesday's press conference Mayor Garcetti said L.A.'s two-day limit was still more lenient than the one imposed by the Metropolitan Water District of Southern California, which has ordered many of its member agencies to restrict outdoor watering to once a week.
Sprinkler watering will be allowed on Monday and Friday at odd-numbered addresses in the city, and even-numbered addresses on Thursday and Sunday.
Hollywood residents angered over Sunset Blvd. homeless encampment
Many residents are frustrated over the increasing daily criminal activity that has plagued the area, including vehicle break-ins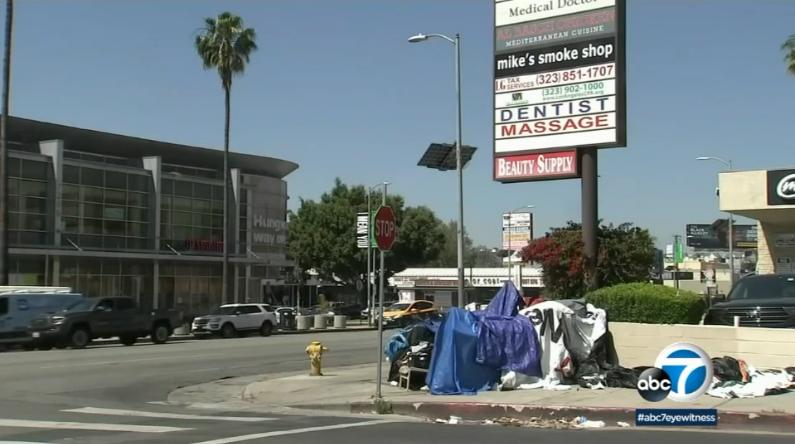 HOLLYWOOD – For those who live in the Hollywood neighborhood that surrounds the homeless encampment on Sunset Boulevard at Martel Avenue, the last seventeen months have been aggravating.
Many residents are frustrated over the increasing daily criminal activity that has plagued the area, including vehicle break-ins which at times has resulted in multiple break-ins on the same vehicles.
"We've had tons of break-ins. Our garage has been broken into five times. Cars are vandalized. Mail is stolen," local resident Lawrence S., who lives near the encampment, told KABC 7. "Our building, the building across the street, the building across the street that way — there's just rampant crime.
"I actually had my sister in-law come to visit for the first time and she parked across the street in broad daylight and within 30 seconds, someone from the homeless encampment was down swinging a club at her. The violence is escalating and we keep asking the City Council, what is it going to take? Do we need to wait till someone's murdered?"
The encampment is located at 7323 Sunset Blvd. and surrounds an AT&T building. It's located in L.A. City Councilwoman Nithya Raman's district who toured the encampment in 2021, joined by residents, including Terry S.
"She promised. She said that she would be adamantly enforcing ADA compliance. That she's looking into setting up a safe camping location for the campers. Never happened," Terry S. told KABC 7.
"In August, 41.18, an ordinance, passed and we were very hopeful because finally we thought that they would have some tools at their disposal," Lawrence S. said. "But the city councilwoman is only enforcing a part of that ordinance, which is the Care Plus Cleanup program. However, she's only doing it when she feels like enforcing it, which is three times in 17 months."
Residents say that the city's efforts to clean up and clear out the encampment only results in the homeless displaced for a couple of days sometimes less and then they return to reestablish the encampment. This past Thursday the city again clean and cleared the encampment.
While an KABC 7 camera and reporter Josh Haskell were working on the story homeless people were in the background reestablishing their presence across the street.
KABC 7 reached out to Councilwoman Nithya Raman whose office responded with a media statement:
"This encampment is a priority for our office, and our Homelessness Team has been consistently bringing services and working with the individuals living at this location. LAHSA outreach teams most recently identified seven people living here and together we worked to move three of them into shelter just yesterday as part of our Encampment-to-Home project, which has already moved 43 people in Hollywood indoors. Additionally, a cleanup took place at this location yesterday and we are working to move the remaining individuals into shelter as soon as beds become available. We are in continued communication with the residents in the neighborhood regarding the status of our progress as we move forward."
Residents upset with LA City Councilwoman Nithya Raman over Sunset Boulevard homeless encampment: