New Orleans shelter to be 'forever home' for homeless trans people
House of Tulip grew from coronavirus relief effort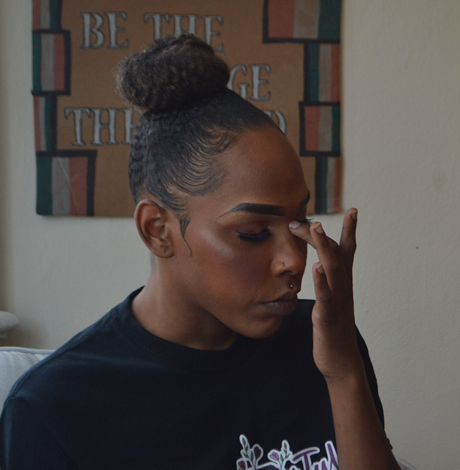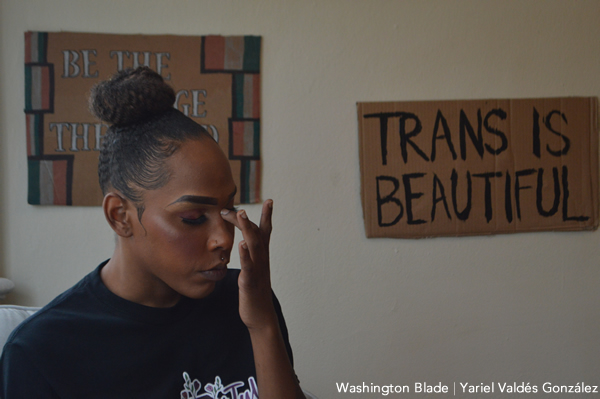 NEW ORLEANS — A group of transgender activists are working to open a shelter for homeless trans and gender non-conforming people in New Orleans.
Milan Nicole Sherry, co-director of House of Tulip, told the Los Angeles Blade on July 27 during an interview at her Uptown New Orleans home that she expects the shelter will open in the city next spring or summer.
"We wanted to create a forever home for our community, a space where there were no barriers, a space where they could actually come and get the resources that they need, get the love and nurturing that they need," said Sherry as her husband, Za'hair Martinez, listened.
Sherry and Mariah Moore, a trans activist who also lives in New Orleans, first came up with the idea that became House of Tulip — Tulip is an acronym that stands for Trans United Leading Intersectional Progress — earlier this year after the coronavirus pandemic largely shut down the city's hospitality and tourism industries.
"Many of the folks within our community, specifically transgender and non-conforming people who work in the service industry in New Orleans found themselves at risk of losing their jobs," said Sherry.
House of Tulip Treasurer Dylan Waguespack is also the president of Louisiana Trans Advocates' board of directors.
Waguespack and three other activists in March created the TGNC Peoples COVID Crisis Fund of Louisiana to help trans and gender non-conforming people in Louisiana pay for food, medication and housing during the pandemic. The fund has raised more than $20,000, but Sherry told the Blade it soon became clear the lack of housing in New Orleans was a long-term problem.
House of Tulip on its website notes a third of trans people in Louisiana "report experiencing homelessness at some point in their lives."
The U.S. Department of Housing and Urban Development notes the average rent for an apartment in the New Orleans metropolitan area during the first quarter of this year was $1,110 a month. The U.S. Census notes New Orleans has a 24.6 percent poverty rate.
Sherry noted poverty rates are even higher among the city's Black trans residents. She also told the Blade they are more vulnerable to discrimination and violence because of their gender identity.
Louisiana's hate crimes law includes sexual orientation, but not gender identity. Two Black trans women — Draya McCarty and Shakie Peters — were found dead earlier this summer in Baton Rouge and Amite City respectively.
"There's no reason why, even in 2020, that we are seeing the amount of homelessness that we're seeing in community," Sherry told the Blade. "There's no reason why in 2020 we should still be seeing the amount of violence that we're seeing in this community, but we're here and this is where we're at."
Sherry said GED and job training programs and access to mental health care are among the additional services to which House of Tulip clients will have access.
"This is not just providing folks with just housing," she said, noting Tulip in the shelter's name stands for Trans United Leading Intersectional Progress.
The GoFundMe campaign that House of Tulip has launched has thus far raised $412,995. More than 7,000 people have donated to the effort.
"Community has always taken care of community; we have done it since 50 years ago when Stonewall first started," said Sherry. "Community has always taken care of community; even through times of pandemic, even through a time of Trump … we've always shown up for one another, so I'm not surprised that this community has really shown up once again and yet again."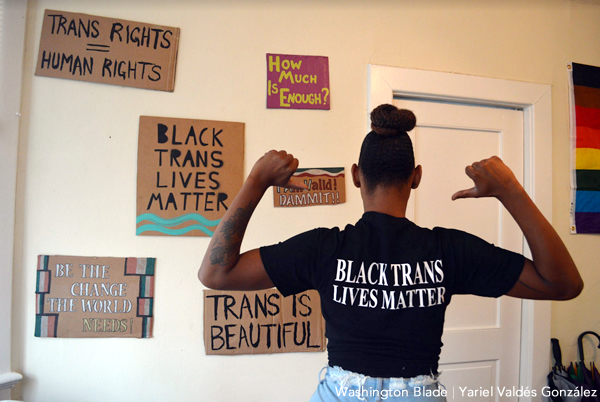 'I have nothing to lose, but everything to gain'
Sherry, 29, grew up on New Orleans' West Bank with nine siblings.
She told the Blade she grew up in a "dominantly male household."
"I grew up with dealing with a lot of misogyny, toxic masculinity and things of that nature," said Sherry.
Sherry in 2009 graduated from high school. Sherry the following year became a founding member of BreakOut!, a group that, among other things, works to end police harassment of LGBTQ youth.
"There was literally a time here in New Orleans where you could not walk down the street as a Black trans woman without literally being snatched off of the streets and then thrown into jail and charged with solicitation of prostitution, crimes against nature," she said. "It was so easy to target and literally harass our community."
Sherry further noted "as a trans woman, even in my moments where I could have gotten damn near the dog shit beaten out of me, I will not call the police because I had known just from experience … that calling the police did not work out in our best interests."
"So police, you know, were just never our friends," she added.
Sherry celebrated her 29th Birthday on July 23.
She told the Blade she was unable to celebrate previous Birthdays because she either could not afford it or was in jail. Sherry also noted a Black trans woman's average life expectancy is 35 years.
"I have never envisioned myself where I am today," she said. "To be honest I didn't expect myself to be alive."
Sherry said she lived on Tulane Avenue eight years ago with other trans women and sex workers. Sherry told the Blade she and other tenants paid their rent by the week.
"Literally when I say I have nothing to lose and everything to gain, I have nothing to lose, but everything to gain," she said.
Sherry, who lives with HIV, told the Blade she has also struggled with addiction and mental health issues.
"If I wanted to be a bitch, I can justify about all of the trauma and just, but when you know better you do better," she said. "I'm not going to cause the same harm that's been caused over and over and over again."
Martinez, a native of St. Augustine, Fla., who describes himself as a "trans masculine man," praised his wife and Moore for their work on House of Tulip. Martinez also applauded trans women who supported him in his life.
"They are the ones who paved the way for me to be Za'hair," he said. "It's only right for me to follow the leadership of my wife and Mariah and to have their back."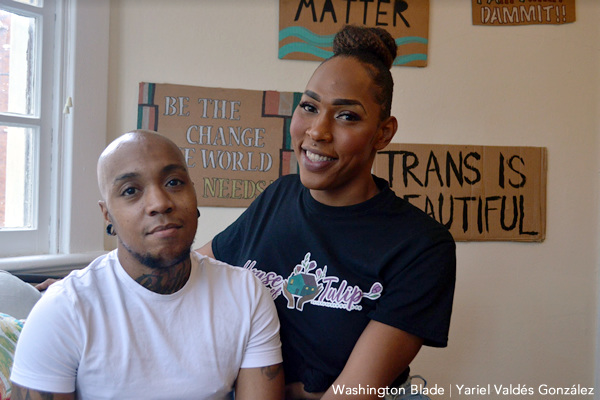 Florida Senate Committee advances bill empowering anti-LGBTQ+ parents
"As a gay man, to sit here in committee, to hear that, there was no book that I read that brought me to who I am"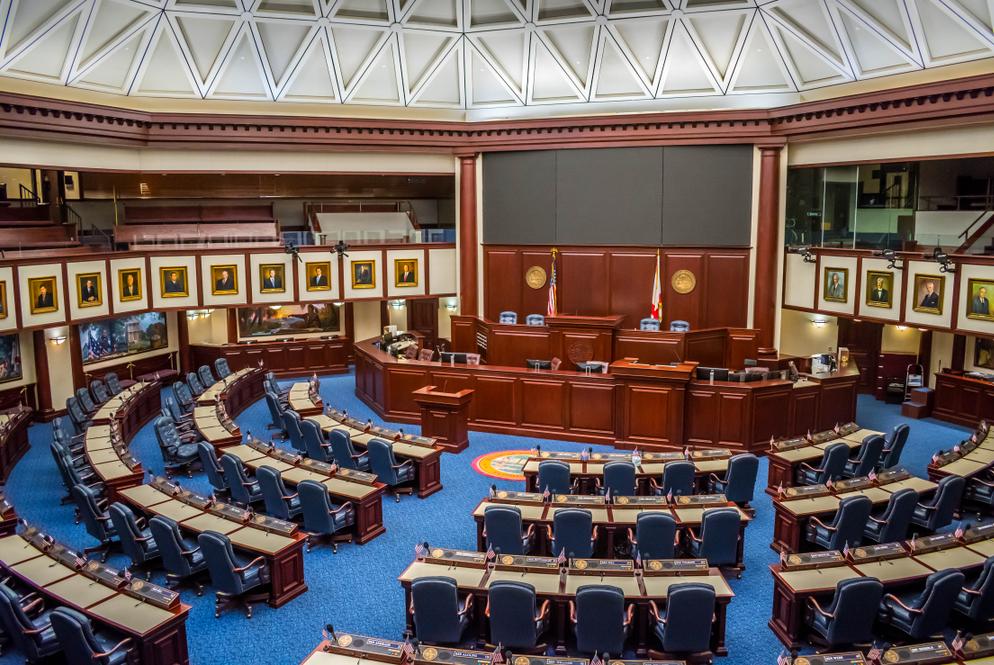 TALLAHASSEE – After a tense session Tuesday, Florida's Senate Education Committee advanced a measure that critics charge would simply empower homophobic parents to challenge reading materials that contain affirming LGBTQ+ characters or content.
The text of Senate Bill 1300 reads in part:
Each district school board must adopt a policy regarding
  121  an objection by a parent or a resident of the county to the use
  122  of a specific instructional material, which clearly describes a
  123  process to handle all objections and provides for resolution.
  124  The process must provide the parent or resident the opportunity
  125  to proffer evidence to the district school board that:
  126         a. An instructional material does not meet the criteria of
  127  s. 1006.31(2) or s. 1006.40(3)(d) if it was selected for use in
  128  a course or otherwise made available to students in the school
  129  district but was not subject to the public notice, review,
  130  comment, and hearing procedures under s. 1006.283(2)(b)8., 9.,
  131  and 11.
  132         b. Any material used in a classroom, made available in a
  133  school library, or included on a reading list contains content
  134  that is pornographic or prohibited under s. 847.012, is not
  135  suited to student needs and their ability to comprehend the
  136  material presented, or is inappropriate for the grade level and
  137  age group for which the material is used.
Numerous persons that were testifying in favor of the proposed law alleged that students exposed to LGBTQ+ affirming books and materials "would feel forced to turn queer" based on the content.
A representative of the right-wing group BEST SOS, Karen Moran, told senators; "We have porn, we have critical race [theory], we have gender confusion and other objectionable materials in our schools," Moran said, before reading aloud from a book called "It Feels Good To Be Yourself," which explains gender identity to children.
Moran added that allegedy there were 112 copies of the book in Palm Beach County Libraries. 
Out state Senator Shevrin D. "Shev" Jones, who represents parts of Southern Broward and Northern Miami-Dade after sitting through anti-LGBTQ+ testimony presented to the committee and visibly exasperated after Moran's attacks, told those in the hearing room; "As a gay man, to sit here in committee, to hear that, there was no book that I read that brought me to who I am," he said. "And even your children. I don't care what you may try to do to think that you are protecting them. The one thing you are obligated to do, like my mother and my father did, is to love them for who they are."
He then noted that students would be more damaged from the accusations and ugly insults they would have heard during the committee hearing than anything they could possibly read in a book.
"I'm not going to speak about the politics of this because all of that is going to go out the window eventually. My ask is that as you all speak, just realize that there are individuals who hear you and might be in the shoe of someone who your words are hurtful towards," he said. "It's not me. I'm fine, I'm a grown man and can take care of myself."
Brandon J. Wolf, the Press Secretary for Equality Florida, told the Los Angeles Blade Wednesday in an email;
"The authoritarian march toward DeSantis' Surveillance State of Florida continues as GOP leaders hijack an unrelated bill to try and force costly book banning onto Floridians. We should be using state funding to fill our public schools' bookshelves with resources to expand the knowledge and wonder of our youth, not emptying them out through government censorship. Processes already exist for parents to weigh in on learning materials via school boards and those processes work. The Florida legislature should focus its energies on solving for the needs of Floridians, not turning our education system into the next political battleground in their culture wars."
Brenda Harmer Fam, a Fort Lauderdale attorney testified about a boy who allegedly watched a film in school with gay men and came home crying, fearful he would be forced to marry a man when he grew up. "The teacher said it's the law," Fam claimed. "This little boy has been traumatized."
That prompted pushback from several of the committee's Democratic Senators including Sen. Tina Polsky who represents an area of Southern Palm Beach County. Polsky took aim at testifiers who asserted the state's public schools were teaching classes on oral sex or requiring students to describe foreplay in sex education tests.
"There are no books on sex acts," said Polsky. "Don't mistake health with pornography."
"You have a choice. If you don't like what you see in the schools… then don't go. Then homeschool your kid," Polsky added. "If you want them insulated so much that they shouldn't learn about the outside world, you can homeschool or you can send them to a religious private school with voucher money. We have made that immensely available."
Florida NPR station WMFE reported that SB 1300 was originally a proposal by Republican Sen. Joe Gruters aimed at knocking school board salaries following two years of battles over school closures, quarantines and mask-wearing.
Gruters's proposal tries to counter a House plan that would strip local school board members of their salaries—instead, Gruters wants to place a cap on those salaries so they don't exceed what state lawmakers make.
He also amended his bill to include lengthy language around instructional materials—and how they are approved and vetted. The plan requires school boards to post those materials online, have a process for approval and removal, and give parents a bigger say in what stays and what goes. Review committees would have to include parents with children in public schools.
Where Gruters sees an effort to increase transparency, others see censorship NPR noted.
"You're having other people make choices for other peoples' children. I don't think you should ban books because someone is bothered. Because the reality is there are transgender kids…it's the biology of sexual orientation. We're not all heterosexuals. And most people with a loving heart, I would hope, are not offended by that," said a person who identified themself as Susan Etker.
Last week, a Republican majority Florida House Education & Employment Committee passed HB 1557, the Parental Rights in Education bill, colloquially referred to as the "Don't Say Gay" bill advancing the measure to the full House.
Lawsuit alleges illegal firing of Trans building maintenance tech in D.C.
"Termination was unjustified and was an act of unlawful discrimination over race, sex, sexual orientation, gender identity"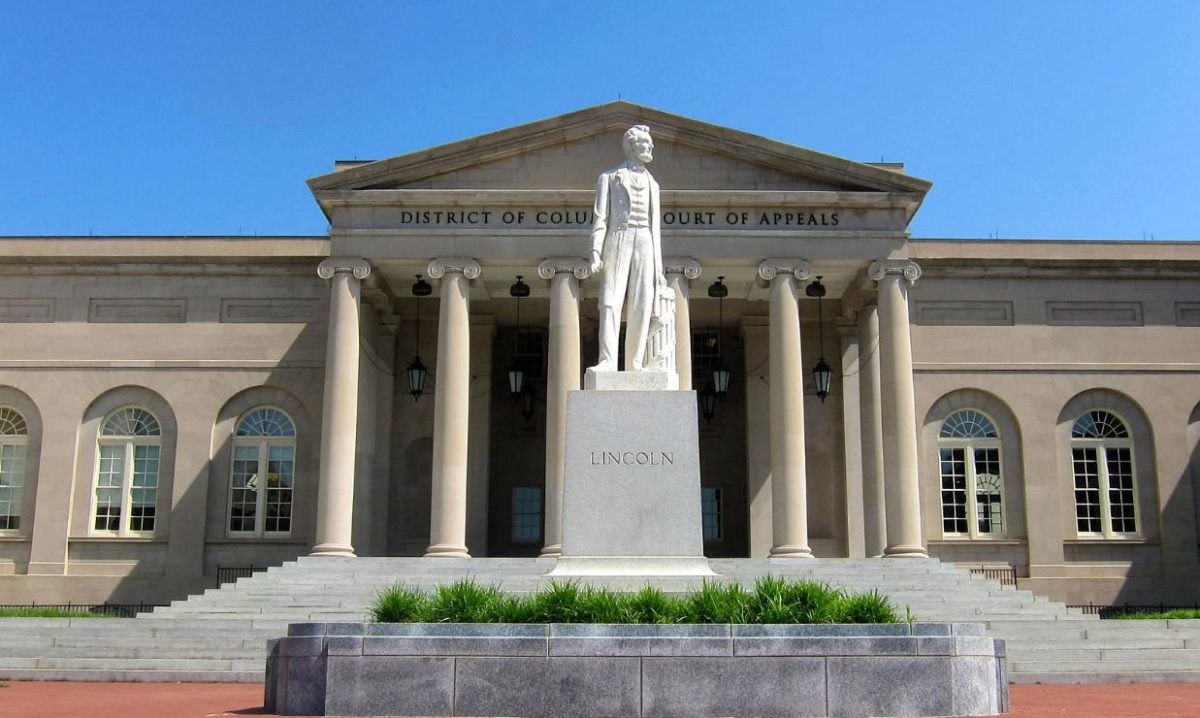 WASHINGTON – The D.C. Court of Appeals is currently deliberating over whether a 51-year-old Transgender man who was fired in June 2019 from his job as a building maintenance technician at three buildings where the D.C. Superior Court and D.C. Court of Appeals are located has legal grounds to contest the firing, which he says was based on his gender identity.
In a little-noticed development, D.C. resident Dion Carter in June 2020 filed a lawsuit in D.C. Superior Court naming the D.C. government as the main defendant in the case on grounds that it plays a role in the funding of the D.C. Courts system and was responsible in part for more than eight years of discrimination and abusive treatment to which Carter was subjected on the job.
At the request of the Office of the D.C. Attorney General, which is representing the DC Court system in the lawsuit, a D.C. Superior Court judge on Jan. 29, 2021, dismissed the lawsuit on procedural grounds without addressing any of Carter's allegations of discrimination.
Superior Court Judge William M. Jackson stated in a three-page ruling that the D.C. Attorney General's Office correctly stated in a motion seeking the dismissal of the case that Carter's lawsuit failed to plead a viable cause of action on two grounds.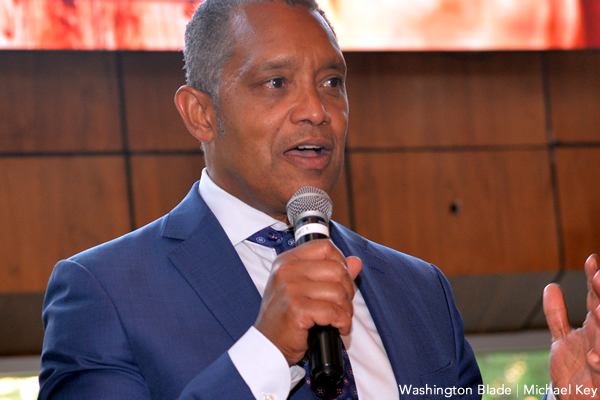 One of the grounds, the AG's office stated, is that the D.C. Courts' Comprehensive Personnel Policy does not provide a remedy for employment discrimination allegations. Jackson cited the second ground for dismissal proposed by the AG's office was that the D.C. Courts' same personnel policy does not provide a private right of action for employees to seek monetary damages in a lawsuit related to discrimination.
In its brief calling for dismissal, the D.C. AG's office also pointed out that Carter's lawsuit was invalid because under court rules pertaining to the D.C. Courts' personnel system, an internal administrative complaint alleging employment discrimination must be filed and carried out to completion before a lawsuit could be filed in court.
In a brief in support of Carter's lawsuit, Carter's attorney, Stephen Pershing, strongly disputes the AG office's assertions, saying at least one Court of Appeals ruling indicated the D.C. Courts' personnel policies legally "mirror" the provisions of the D.C. Human Rights Act, which, among other things, prohibits discrimination based on gender identity and sexual orientation.
Pershing also argued in his court briefs that Carter did file an internal administrative complaint to contest his firing. But he stated that a high-level D.C. Courts' official advised Carter that under the court system's personnel rules, a ruling in Carter's favor could not result in monetary compensation for lost wages or other legal remedies that Carter called for in his complaint. The official advised Carter and Pershing to file the discrimination case in a lawsuit in court, the lawsuit says. This prompted Carter to withdraw his administrative complaint, a development that Pershing now says was based on false and misleading information provided by the D.C. Court's official.
In February 2021, Pershing appealed the dismissal of the case before the D.C. Court of Appeals, requesting that the dismissal be reversed and the case be sent back to D.C. Superior Court, where the specific merits of the case could be argued and presented before a jury.
Since the filing of the appeal, Pershing and attorneys with the Office of the D.C. Attorney General have filed briefs under consideration by the Court of Appeals supporting and opposing the contention that the D.C. Courts' personnel rules allow a remedy for Carter's discrimination claims.
Like the original lawsuit filed in Superior Court, Carter's appeal briefs filed by Pershing state that the alleged discrimination against Carter started shortly after Carter first began working in the court system's building maintenance department in January 2010 as an out lesbian prior to his transition as a male.
At that time Carter already had 15 years of experience in the field of building maintenance technology and became the first woman to hold such as position at the D.C. Courts, the lawsuit says.
According to the lawsuit, the abusive and discriminatory treatment toward Carter increased dramatically in 2015 when Carter informed his then-supervisor Emanuel Allen that he would be taking a short period of leave to undergo gender reassignment surgery. Upon his return to work after the first of five gender reassignment surgical procedures that he has now completed, Carter presented for the first time at work as a male, the lawsuit says.
"For the six months between Carter's Family Medical Leave Act notice and his surgery, Mr. Allen cut Mr. Carter out of all overtime duty, overtime that was mandatory for all building maintenance workers and that they considered desirable," the lawsuit says. It says that when Carter asked why Allen did this Allen refused to provide an answer and threatened to issue a poor work performance evaluation against Carter if he continued to question the overtime denial decision.
When Carter returned from his surgery and presented as male, the lawsuit charges, Allen repeatedly referred to Carter as "he-she" in the presence of fellow employees as well as high-level officials involved in the operation of the court system buildings. Carter viewed his treatment by Allen as a form of bullying and disrespect, the lawsuit states.
Over the next three years, according to the lawsuit, Carter was subjected to a hostile work environment by supervisors who, among other things, made false claims that Carter was not doing his job properly, was absent from work without permission, and was acting "aggressively" toward his supervisors or fellow employees. One supervisor blamed Carter's alleged hostile behavior on the testosterone treatment that Carter was undergoing as a routine part of his gender transition process, the lawsuit says.
The lawsuit alleges that Carter was ultimately fired "on a false pretext" allegedly fabricated by James Vaughn, the Chief Building Engineer and Acting Building Operations Manager of the D.C. Courts. The lawsuit and appeals court briefs say Vaughn accused Carter of consuming an alcoholic beverage at one of the court buildings where Carter was assigned to work on April 6, 2019.
Vaughn recommended to the court system's acting director of capital projects and facilities management that Carter be terminated from his job on grounds of violating Personnel Policy No. 800, which prohibits consuming illegal drugs or alcohol on court property while on duty.
"That allegation is factually untrue," the lawsuit states. "Mr. Carter neither consumed nor was under the influence of alcohol while on site," it says.
"Mr. Carter's termination was unjustified on any legitimate ground and was an act of unlawful discrimination on account of Mr. Carter's race, sex, sexual orientation and/or gender identity and expression, and in retaliation for his complaining to his superiors about his illicit mistreatment on these grounds," the lawsuit and the current appeals court briefs charge.
"These acts and omissions caused Mr. Carter loss of employment, loss of pay and other benefits of employment, as well as anguish, intense hurt, humiliation, anger, sense of loss, disappointment, and emotional conflict between his desire for professional excellence and the torment inflicted on him merely for showing up every day, working, and working well, as an African American, as a lesbian, and as a Transgender male," the lawsuit says. 
"The acts of one or more of Mr. Carter's superiors alleged in this complaint were motivated by actual malice and/or evil intent and were done with the intention to cause Mr. Carter pain, humiliation, anguish and torment, and as such warrant the imposition of punitive damages," the lawsuit concludes.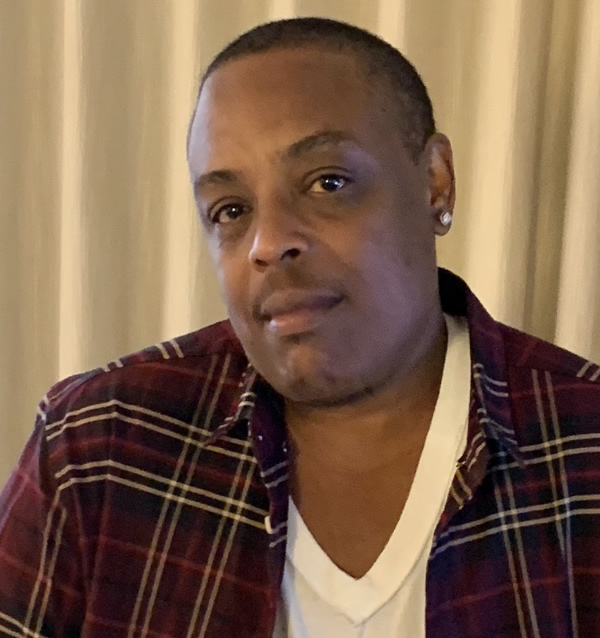 A spokesperson for the Office of the D.C. Attorney General said the office is preparing a statement in response to an inquiry from the Blade on Carter's discrimination allegations. (We will update this story when we receive the statement.) Among the names appearing on the AG office's court briefs in the Carter lawsuit is D.C. Attorney General Karl Racine, who has expressed strong support for LGBTQ rights in the past.
Douglas Buchanan, a spokesperson for the D.C. Courts, said he would try to determine whether the court system's building maintenance department would respond to a Blade request for comment on the Carter lawsuit and its allegations that high-level court officials in the maintenance department engaged in anti-transgender discrimination.
Pershing said he plans to file a separate lawsuit on Carter's behalf in the U.S. District Court for the District of Columbia claiming the discrimination Carter faced violated his constitutional rights. He said he is hopeful that the D.C. Court of Appeals will rule in Carter's favor, but a backlog in cases will likely mean a ruling would not take place before June of this year.
Under federal court rules, Carter must file his federal discrimination lawsuit in the U.S. District Court within three years from the time he was fired from his job in June of 2019.
Congress created the D.C. court system as a federal entity in 1970 at the time it created D.C.'s home rule government. The U.S. president appoints all judges. The D.C. Council and mayor have no control over the court system, although the D.C. government along with Congress funds the court system. The system is run by a Joint Committee on Judicial Administration consisting of five judges and a secretary who serves as the executive officer.
Mississippi mayor demands LGBTQ+ book purge, threatens library funding
Mayor Gene McGee is withholding funding from the Madison County Library System allegedly on the basis of his personal religious beliefs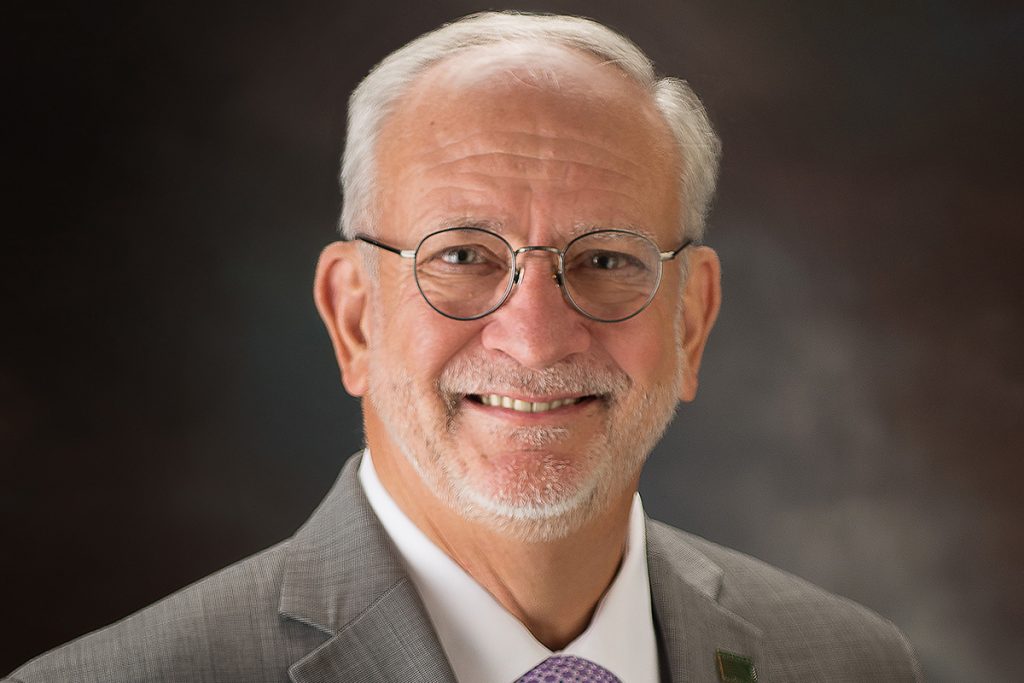 By Nick Judin | RIDGELAND, MS. – Ridgeland Mayor Gene McGee is withholding $110,000 of funding from the Madison County Library System allegedly on the basis of his personal religious beliefs, with library officials stating that he has demanded that the system initiate a purge of LGBTQ+ books before his office releases the money.
Tonja Johnson, executive director for the Madison County Library System, told the Mississippi Free Press in an afternoon interview that she first reached out to Mayor McGee after failing to receive the City of Ridgeland's first quarterly payment of 2022.
Johnson said the mayor informed her that no payment was forthcoming. "He explained his opposition to what he called 'homosexual materials' in the library, that it went against his Christian beliefs, and that he would not release the money as the long as the materials were there," the library director said.
The director then explained to the mayor that the library system, as a public entity, was not a religious institution. "I explained that we are a public library and we serve the entire community. I told him our collection reflects the diversity of our community," Johnson said.
Apparently, the mayor was unmoved. "He told me that the library can serve whoever we wanted, but that he only serves the great Lord above," she finished.
McGee's office did not respond to several requests for an interview from the Mississippi Free Press before press time, though he did speak with this reporter on Wednesday morning, acknowledging that he was withholding the funds from the library system. Nor did he attend a Tuesday board meeting at 5 p.m. at Ridgeland Library, which addressed the matter firmly in defense of the library system's current collection. The board voted unanimously to bring the issue to the board of aldermen before seeking legal remedies.
At the meeting, attendees asked Bob Sanders, counsel for the library board, if the mayor had any legal authority to override the contract with the library system and the decision of the aldermen.
"Uh, no." Sanders said flatly.
Ward 1 Alderman Ken Heard told the Mississippi Free Press in a brief evening interview that he had not been made aware of any plans to withhold money from the library system on the part of the mayor, and could not comment on the dispute until he learned more.
'Adult Materials'
Based on the conversation she had with the mayor, Johnson explained that the targets of McGee's demands are mostly books that touch on homosexual identities, themes and stories. The list includes books about incidentally queer family members such as children's stories intended to provide representation to gay, lesbian and transgender individuals.
In the conversation, Johnson relayed that, among all other "homosexual materials," McGee specifically demanded the removal of "The Queer Bible," a series of essays by LGBTQ+ figures including Elton John, Munroe Bergdorf, and Tan France on other queer luminaries such as David Bowie, George Michael and Susan Sontag.
But the mayor's order, the director believes, is the culmination of a spate of homophobic activism intended to censor other queer literature, especially children's books.
One of the books that previous complaints have specifically targeted is "Grandad's Camper," a children's book by author Harry Woodgate, who is nonbinary. Grandad's Camper is the story of a young girl learning about her late grandfather by taking a road trip with her surviving grandparent.
Kirkus Review described the book as an effective learning tool for helping children discuss lost family members. "Caregivers, especially older ones, may see this book as an opportunity to talk about departed loved ones and introduce their happy memories to a younger generation," a review of the book explains. "Many a family will find themselves pulling out photo albums to relate their own origin stories."
Johnson explained that all library patrons have access to a form that allows them to challenge materials deemed unsuitable for inclusion in the library's collection. The library previously received complaints about books including "Grandad's Camper" demanding they be reclassified as "adult" materials and kept out of reach of children.
But these challenges, Johnson said, did not proceed through the formal system, and were instead verbal or written complaints without followup. "I think that's probably where the mayor's objections are coming from. Perhaps they reached out to him instead of back out to the library," she guessed.
'Sexual Whatever You Want To Call It'
On Wednesday morning, Mayor McGee returned the Mississippi Free Press' request for an interview. McGee confirmed in a short phone conversation that he was holding the funds from the library, and asserted that he had done so because of citizen complaints.
"We're holding (the money) right now because we found a large number of citizens who have complained about displays of sexual, whatever you want to call it, content. We're just responding to those citizens' complaints, and that's the position we're in."
McGee then declined to address the content of the books presented at last night's board meeting, and whether or not sexual content was an appropriate term.
The mayor acknowledged that the board of aldermen had approved the library system's budget for the year, but argued that any contractual obligations were dated, although he did not clarify if that gave him the ability to withhold the funds indefinitely. "The last contract that was signed with the Madison County Library System was signed in 2009. There's never been a new contract going forward," McGee said.
This reporter asked McGee if he actually possessed the authority to keep the money from the library system. The mayor responded that he didn't know: "That's a legal question. I don't know that I do or do not. But right now we're holding the money. I'll ask my attorney to address that."
But the mayor's position that his move is an attempt to force the library board to respond to citizen complaints conflicts with the board's description of the scattered pushback. This reporter asked McGee how the board could have responded to objections over content in the collection without any formal requests for reconsideration.
"I can't speak to that," McGee said. "That'd be hearsay on my part." The mayor then added that he'd said his part, and left to attend a meeting.
What little the mayor and the board seem to agree on is that the issue will likely be adjudicated at the upcoming meeting of the board of aldermen.
Taxpayer Money Withheld
Whatever authority the mayor intends to serve, it's unclear as of press time if his action is legally defensible.
"This is taxpayer money that was already approved by the board of aldermen," Johnson explained. "It was included in the city budget for 2021-2022. It's the general-fund appropriation that the City of Ridgeland sends every year for daily operation of the library. That money goes to everything from purchasing materials to supporting programs and staff salaries."
While the city's aldermen may have approved the funds, Johnson said it was the mayor alone who is withholding it. "I asked the mayor specifically on the phone call if this had been decided by the board of aldermen. And he told me no, but (that) he could have them make that decision," she said.
That $110,000 represents roughly 5% of the annual budget of the entire Madison County Library System, the removal of which could have far-reaching consequences beyond the City of Ridgeland itself.
"It would definitely impact services," Johnson said. "I can tell you that there's a potential for staff members to lose their positions if the board is not able to move funding from something else to keep those positions open."
Without the support of the board of aldermen, it is unclear if the mayor will be able to maintain the funding hold for long. Moreover, the mayor's action may well violate basic constitutional rights, based on earlier court cases on the subject of LGBTQ book bans, including Sund v. City of Wichita Falls.
'I Firmly Believe In The Power of Books'
Harry Woodgate, author of the children's book Grandad's Camper, one of the titles that sparked the complaints against Ridgeland Library's collection, told the Mississippi Free Press in a statement that the story's intent was to represent the full spectrum of LGBTQ+ individuals, especially queer elders, who are rarely depicted in fiction.
"From the beginning it was important to me that (Grandad's Camper) featured truly meaningful LGBTQ+ representation whilst also speaking to broader universal themes such as the beauty of restorative intergenerational relationships, the joy of shared adventures and the experience of losing a loved one."
"One of the key things I wanted to address was a lack of older LGBTQ+ characters in children's literature, particularly picture books where they've been historically overlooked. I was also keen to include incidental representation, wherein a character's sexual orientation or gender identity – or indeed any protected characteristic at all – isn't a narrative obstacle but simply the way things are."
Woodgate added that LGBTQ+ censorship was a familiar, persistent ignorance, and commended the activists and board members who resisted it. "It is saddening that we're still seeing LGBTQ+ titles featured on banned book lists, and I think this not only represents the extent to which such prejudices remain underexamined and underchallenged by so many of our institutions and elected officials, but also a fundamental misunderstanding of children and children's literature," they wrote.
"To suggest that limiting access to diverse literature will somehow prevent or dissuade queer children from being queer is simply preposterous, let alone deeply, thoroughly cruel. I take great heart in everyone whose tireless dedication to challenging these bans and similar anti-LGBTQ+ legislation across the globe is making such a positive difference to young people and their communities. I firmly believe in the power of books and libraries to change lives so am incredibly thankful for all that they do and anyone who champions and defends them."
'We Have To Understand Each Other's Stories'
In a conversation with the Mississippi Free Press, Johnson seemed at a loss as to what actions might mollify the mayor. But participating in the LGBTQ+ purge was not something she was willing to consider. "Ultimately it is up to the (Madison County Library) Board, but I do not think they will make that decision," Johnson said.
She explained her reasoning. "As a library, our mission is to serve our community and to provide everyone in the community with the information and resources that they need … Anyone can walk into a library and find something that they don't agree with," Johnson said. "But the book that's not quite right for you is exactly what someone else needs. And my job is to make sure that (everybody) has access to that.
"And I think it's important to understand that LGBTQ+ books and materials are not just for the LGBT community. Those books are for all of us: whether we can see ourselves reflected in those materials or so that we can develop understanding, empathy and respect for someone else."
This advancement of human understanding, Johnson said, is the job of a librarian. "We all live in this world together," she said. "We sit next to people in church, we work with people, we live next door to people, our children go to school with children who don't look like us and don't have the same experiences. If we're going to be together, we have to at least understand each other's stories."
*********************
Nick Judin began his career in journalism at the Jackson Free Press in 2019, coming on as State Reporter to cover the 2020 legislative session. That posting quickly gave way to a year leading the JFP's COVID-19 coverage.
Nick's reports from the frontline of coronavirus have repeatedly made national headlines, as he has asked hard questions of state leadership and done critical interviews with the state's top public-health experts. Email the Jackson, Miss., native at [email protected]ress.org and follow him on Twitter at @nickjudin.
*********************
The preceding article was previously published by Mississippi Free Press and is republished by permission.