August 28, 2020 at 6:57 pm PDT | by Brody Levesque
LA's permanent street mural commemorating All Black Lives Matter March
HOLLYWOOD – For the past five days Hollywood Boulevard from Highland Avenue to Orange Drive has been closed to traffic as the Los Angeles Bureau of Street Services, (StreetsLA) worked to install a permanent street mural commemorating the June 14, 2020 All Black Lives Matter March. Crews worked at the direction and alongside of the mural's artist, Luckie Alexander, a Black Trans-man.
"The installation of the ALL BLACK LIVES MATTER' commemorative sign on Hollywood Boulevard was extremely emotional for me as a Black transman," Alexander said. "This is something that will let our Black LGBTQ+ community, especially our Black trans siblings know they are seen, valid and valued."
In an emailed statement to the Blade, LA City Councilman Mitch O'Farrell wrote; "The project, which is a partnership with my office, Black LGBTQ+ Activists for Change (BLAC), StreetsLA, Los Angeles Department of Transportation (LADOT), and other local community members, will involve the installation of a design similar to the original that is safer for vehicular traffic and will allow for the reopening of Hollywood Blvd near Highland Avenue."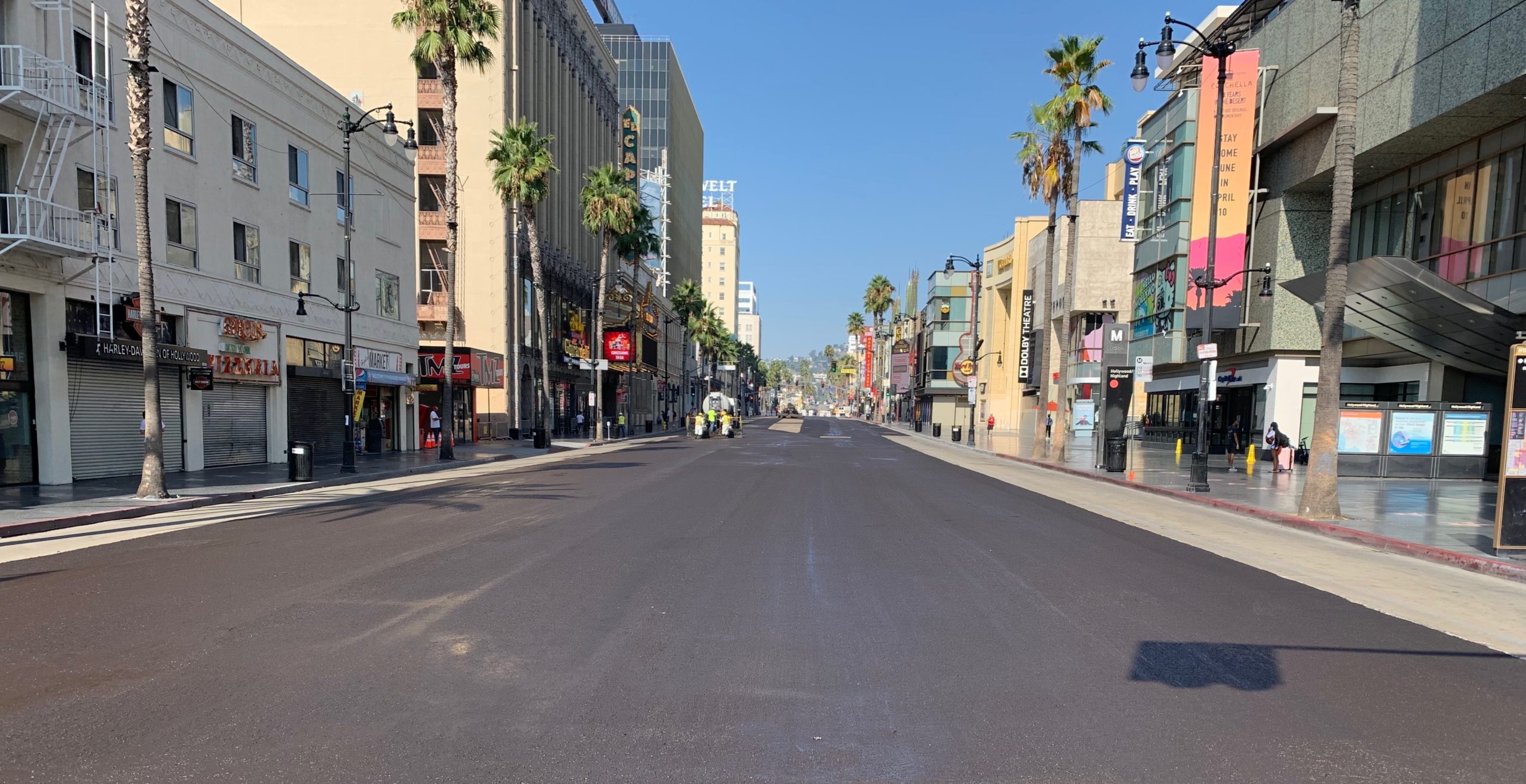 The councilman who is openly gay also pointed out that Alexander's mural is the first in the City of Los Angeles as a dedicated memorial space to Trans people of color. "Today, after years and years of violence against our Black and queer communities, we are creating the first memorialized space in Los Angeles dedicated to transgender people of color," said O'Farrell.
"As the site of the first nationally recognized Gay Pride Parade in the nation, Hollywood must be and will be the safe space designated for this landmark distinction."
Last Friday, O'Farrell and LADOT took part in the installation of an official city of Los Angeles sign to also commemorate the march, that reads, "All Black Lives Matter March for all Black lives and Black LGBTQI+ Rights, dedicated to transgender people of color, June 14, 2020."
"Acknowledging the historic event in June, while elevating the conversation about the experiences of Transgender and Queer people of color, is critical as we progress in the movement to ensure the visibility of our community," Karina Samala, Chair of the City of Los Angeles Transgender Advisory Council, said in an emailed statement.