Beloved LA pet companion charity needs a paw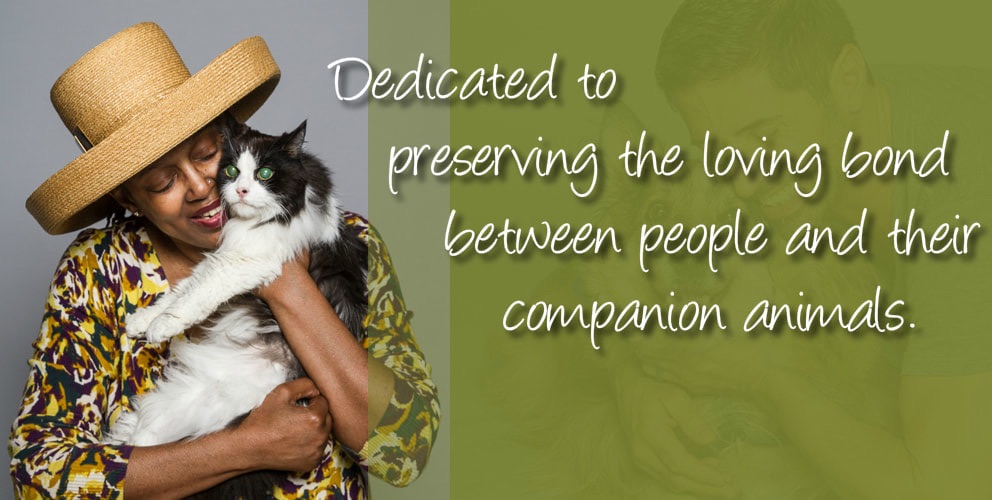 LOS ANGELES – The sight of the dark charcoal blue-grey Chrysler Van parking out the front of their residence was a welcome sight for about 1,200 plus Angelenos per month who rely on assistance to feed their beloved furry pet companions.
Last Friday, August 21 however, there was an abrupt disruption to the delivery of the needed food and other supplies when the van was involved in a crash near Venice and Washington in West Los Angeles. The 2005 Town & Country was totaled according to Pamela Magette, the executive director of Pets Are Wonderful Support/Los Angeles, better known by its acronym PAWS/LA.
"Our van was a vital lifeline to the hundreds of home-bound clients who rely on us for food for their beloved pets every month. In light of COVID-19, our ability to reach our clients will be especially impacted without a vehicle," Magette told the Blade this week in a phone interview.
The coronavirus pandemic has presented the charity with unique challenges as its staff of approximately 100 volunteers are on hiatus leaving the van as principal means to accomplish PAWS/LA's deliveries. The van, which had been donated a few years ago, was driven by PAWS/LA volunteer coordinator John Meeks, who was not injured in the collision which had been forceful enough to deploy the van's airbag restraint system Magette said.
Although the charity's insurance has temporarily provided a rental vehicle, the challenge now says Magette is to raise the funds to purchase a replacement.
PAWS/LA was founded over 31 years ago by West Hollywood resident and community activist Nadia Sutton who also served on the West Hollywood Gay and Lesbian Advisory Board- and was a founding board member of The Lavender Effect, a nonprofit that educates people on the history of the LGBT movement, especially in Southern California.
PAWS/LA stated mission then was to take care of the pets of people suffering from HIV-AIDS. It has since expanded to include Seniors, Veterans, and disabled Angelenos affected by life-threatening illnesses.
"There are those of us who will never forget the early days of the AIDS epidemic. The terror, the uncertainty, and the pain of losing so many loved ones while wondering if there would ever be a treatment, let alone a cure," Magette said. "It was a time marked by a sense of powerlessness and heartbreak, and not at all dissimilar to what we are experiencing today with the COVID-19 pandemic."
The charity's basic tenant is that no person should ever be separated from their beloved pet and with the help of an army of thousands of volunteers over the past three decades, it has worked to ensure that its tens of thousands of clients have free pet food, pet supplies, veterinary care, and grooming services.
For many of the charity's clients, their pet is the only source of hope, comfort, and companionship they have. COVID-19 has made their lives even harder and more isolated, but PAWS/LA's work ensures that the special bond with their pet remains unbroken.
The COVID-19 pandemic has left thousands across the Southland unemployed and in many cases quarantined, hence the need for the work of PAWS/LA is the greatest it's ever been for support for their pet food bank and veterinary services.
Now there's a critically needed support for a new delivery van. Please help PAWS/LA if you can. After 31 years, their commitment to Angelenos remains undiminished.
If you would like to help, please go to their website at www.pawsla.org to contribute.
Los Angeles Mayor: Supreme Court decision "fundamentally un-American"
Mayor Eric Garcetti spoke to the Los Angeles Blade reflecting on Friday's U.S. Supreme Court reversal of Roe v. Wade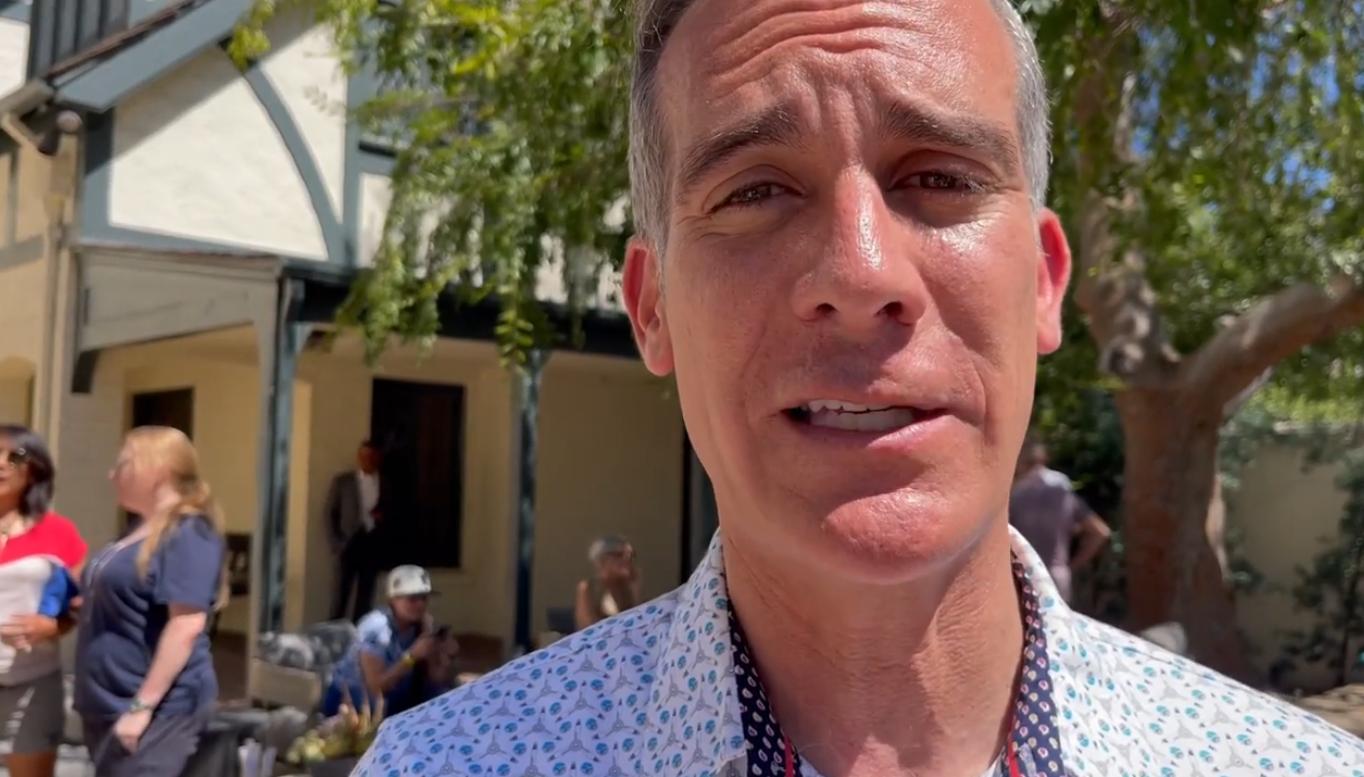 LOS ANGELES – During the Los Angeles Mayor's Pride Garden Party held at The Getty House, the official residence of the mayor Saturday afternoon, Mayor Eric Garcetti spoke to the Los Angeles Blade reflecting on Friday's U.S. Supreme Court reversal of Roe v. Wade.
Garcetti noted that "here in LA we defend those rights" after taking aim at the actions of the high court Friday in the ruling on the Mississippi case of Dobbs v. Jackson Women's Health clinic. "Make no mistake, we have to be active," Garcetti added.
WATCH:
Reminder: 101 closed through DTLA until 10pm Sunday
The closure began at 10 p.m. Saturday and will be completed by 10 p.m. Sunday, the Los Angeles Bureau of Engineering announced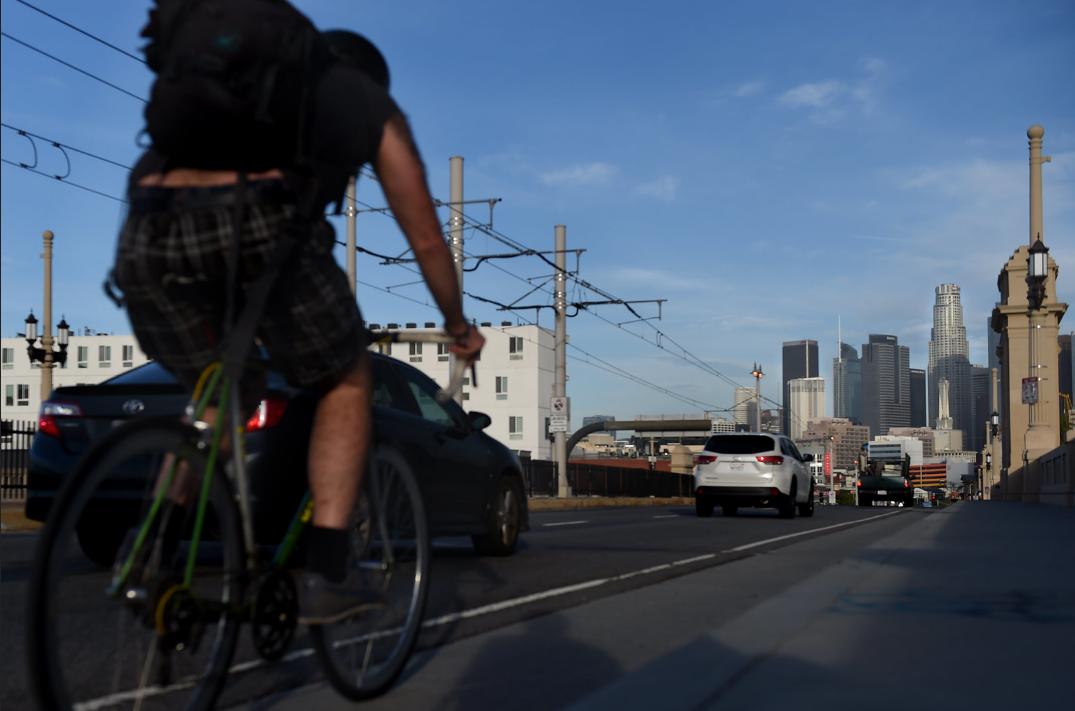 LOS ANGELES – (KTLA) Motorists are being reminded that the stretch of 101 through the downtown area of Los Angeles is shut down for road restoration and reconstruction work.
KTLA reported the closure began at 10 p.m. Saturday and will be completed by 10 p.m. Sunday, the Los Angeles Bureau of Engineering announced.
The 24-hour closure between State Route 60 and the 10 Freeway interchange is needed for the Sixth Street Viaduct Replacement Project, which aims to replace the original, seismically-deficient structure built in 1932, authorities said.
During the closure, the California Department of Transportation will also be doing slab replacement work along the same stretch of the 101 Freeway.
The closure will center around the east side of the viaduct construction site in Boyle Heights. While the stretch is closed, drivers headed west on State Route 60 from the Pomona area will not be able to access the 101, officials said.
Off-ramps and on-ramps in the area will also be closed during as road work gets underway.
Drivers who reach the closure will see signs directing them to a detour.
The new $588 million viaduct is expected to be completed in Summer of 2022, stretching between Boyle Heights and the Arts District.
Officials say it is the largest bridge project in the history of Los Angeles.
LA-DWP & Mayor Garcetti announce new outdoor watering restrictions
Sprinkler watering will be allowed Monday & Friday at odd-numbered addresses in the city, and even-numbered addresses on Thursday & Sunday

LOS ANGELES – In a press conference Tuesday Los Angeles Mayor Eric Garcetti and officials from the Los Angeles Department of Water and Power (LADWP) announced that outdoor watering in the city will be restricted to two days a week starting June 1.
The announcement comes as the Metropolitan Water District of Southern California declared an unprecedented water shortage emergency two weeks ago, imposing restrictions after MWD's board voted to adopt the emergency measures to "reduce non-essential water use" in certain areas. Cities and smaller water suppliers that get water from MWD are required to start restricting outdoor watering to one day a week, or to find other ways to cut usage to a new monthly allocation limit.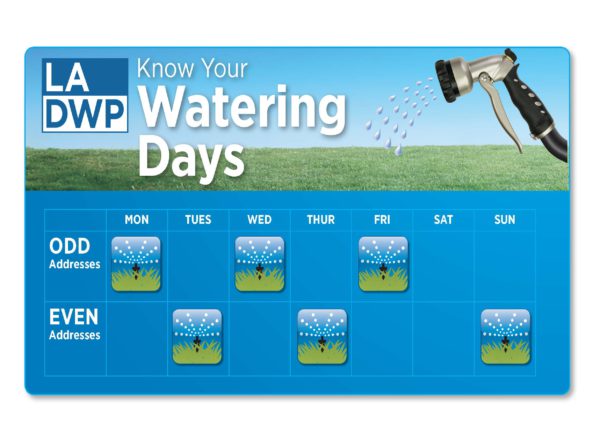 In Tuesday's press conference Mayor Garcetti said L.A.'s two-day limit was still more lenient than the one imposed by the Metropolitan Water District of Southern California, which has ordered many of its member agencies to restrict outdoor watering to once a week.
Sprinkler watering will be allowed on Monday and Friday at odd-numbered addresses in the city, and even-numbered addresses on Thursday and Sunday.