September 2, 2020 at 10:16 am PDT | by Rob Watson
L.A. County challenges hatred: Let the battle begin
As we all cope with the constant stresses that envelop the COVID-19 pandemic, raging disastrous events stemming from global warming, economic crisis and other woes, the emergence of a long existing ill has crept into the American experience: hatred.
It is not new, but hatred is entering a new and potentially lethal era. On the one hand, it has been called out in unprecedented ways in movements from #MeToo to Black Lives Matter, where behaviors once overlooked are tolerated no more. On the other hand, the demonization of targeted groups is highly in vogue. Whether the group is designated by a perceived political allegiance, race, religion, sexual orientation, gender or age identities, they are minimized, reduced to a mischaracterization and loathed.
Donald Trump, the hatred catalyst in chief, leverages, inspires and stokes the flames of this fear and loathing. He has normalized those who hold anger and outrage near and dear in their consciousness, and had previously stifled their desires to act on those passions.
"Over the last four years, we have watched as a few prominent Americans have repeatedly condoned hate speech and violence against others," said L.A. Supervisor Sheila Kuehl.
A dozen years ago, Professor Semir Zeki of University College London led a published study on the physiological nature of hatred. The study found that the human hate circuit in the brain includes parts o called the putamen and the insula, and these create intensity and irrational behaviors when the subject encounters the object of his or her loathing.
"Interestingly, the activity of some of these structures in response to a hated face is proportional in strength to the declared intensity of hate, thus allowing the subjective state of hate to be objectively quantified." Zeki stated. Thus, as these unchallenged ideas go unchecked in many individuals, their own neurology makes them walking time bombs.
Those time-bombs will be defused if the city of Los Angeles has its way.
Specifically, this week, the County of Los Angeles Board of Supervisors, the LA County Department of Workforce Development, Aging and Community Services (WDACS), and the Commission on Human Relations launched "L.A. versus Hate".
"The L.A. vs Hate initiative provides every Angeleno with tangible actions to undertake if they witness or are victimized by a hate crime or bias-motivated incident," said Supervisor Mark Ridley-Thomas.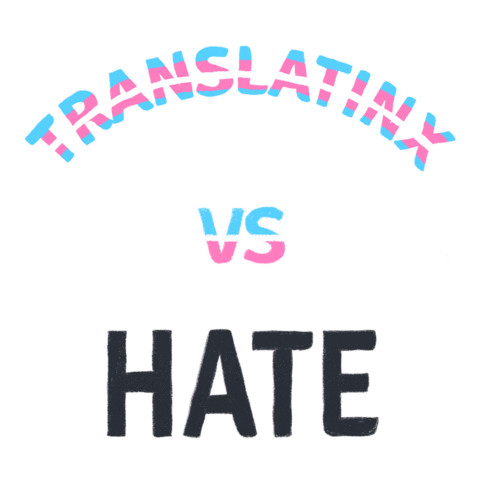 One of the strategies to reach the hate circuitry in the minds of the angry, is an appeal through the aesthetic. "L.A. vs Hate" starts with art.
Artists are invited to create a thought intervention by bringing the principles of "L.A. vs Hate" to life. Each art composition is authentic and meaningful.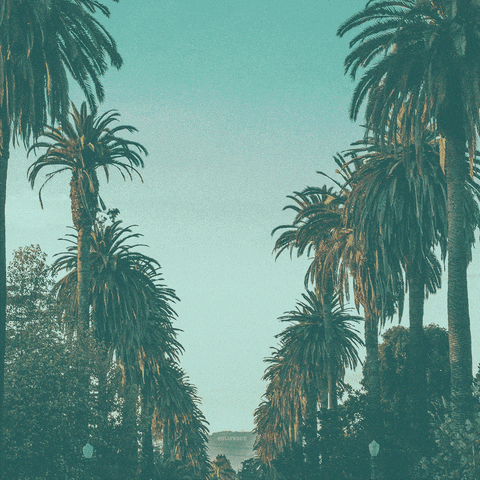 For victims, the distribution of this art clarifies what constitutes hate, and how to report it. The first step when a hate crime, or incident has occurred, is to dial 211. Contacting 211 LA is free, confidential, and accessible in 140 languages. 211 LA is a public non-profit (501C-3) organization set up to deliver specialized hot-line and service navigation to resources for those affected by hate, as well as to collect data on the hate climate in our community.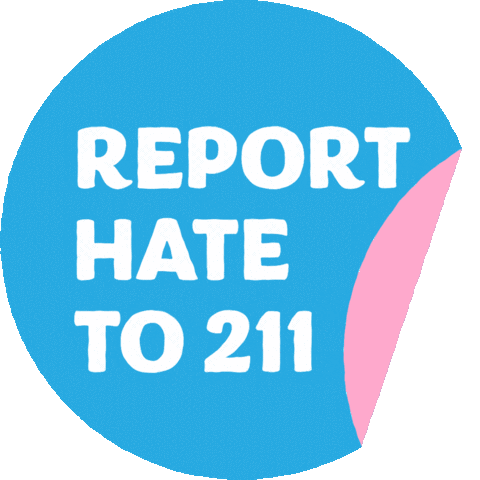 211 LA is not affiliated with a law enforcement organization and is completely confidential. Individuals reporting to 211-LA may also choose to report anonymously. Callers are also offered the option to be referred to follow up services including legal aid, trauma counseling, and advocacy support. In the first six months of this year, 87% of residents calling 211-LA to report hate requested follow up services.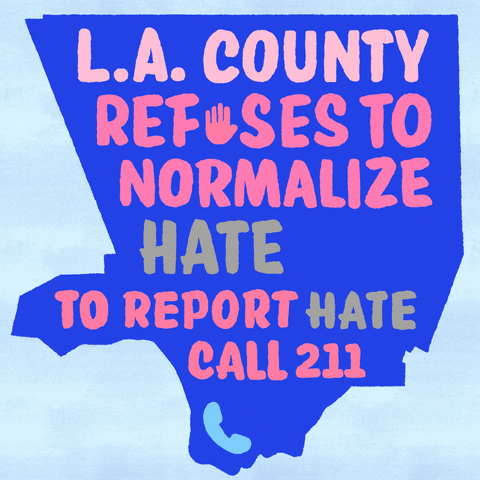 The "L.A. vs Hate" campaign is the umbrella over three campaign components: the distribution of marketing art that defines and educates about hate and how to report it; the 211 LA resource for easy access; and the network of services and support to which victims are connected based on their needs and situation.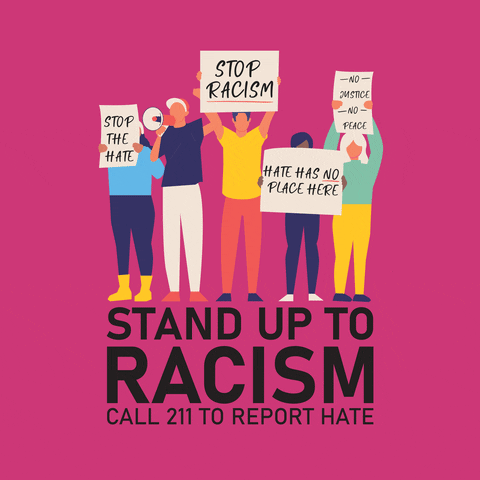 The network partner agencies are highly competent and effective in serving the wide range of diverse and vulnerable communities who are particularly targeted for hate acts : youth of color, immigrants, disabled youth, and since COVID-19 related backlash, Asian-Americans.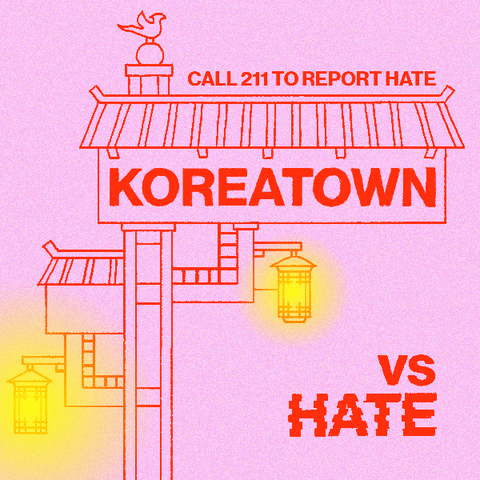 In Los Angeles in particular, Asian-Americans have felt the blaming rhetoric around the COVID-19 pandemic. "In Los Angeles County, there is no place for hate. Now more than ever, we must all work together to combat the pandemic and take care of one another. The alarming spike in hate incidents in our County, particularly aimed at our Asian Pacific Islander communities and communities of color, requires a robust and creative response," states Los Angeles County Supervisor Hilda L. Solis.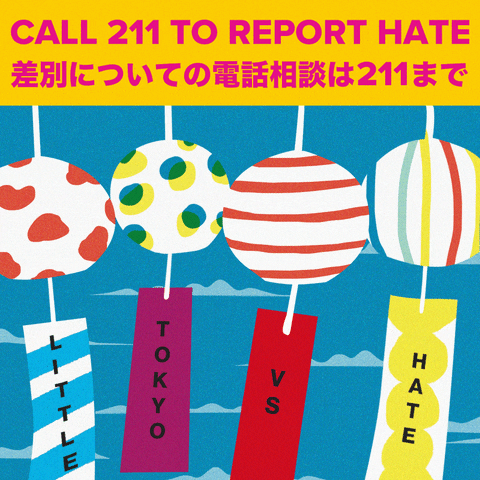 Some of the network partner agencies include the Anti-Defamation League; Antelope Valley Partners for Health; Asian Pacific Policy & Planning Council; Coalition for Humane Immigrant Rights of L.A. (CHIRLA); Hate Violence Prevention Partnership of L.A. (includes Bienestar, Brotherhood Crusade, California Conference for Equality & Justice, and Muslim Public Affairs Council); Not In Our Town; and San Fernando Valley Community Mental Health Center, Inc.

The "L.A. vs Hate" initiative is not the culmination of a success story. It is the beginning of a remedy to a growing crisis. "Even before this pandemic began, hate crimes in LA County were on the rise, reaching their highest point in a decade last year," said Supervisor Janice Hahn. "All of our residents need to know they are valued, that they belong, and that the County is taking action to protect them and respond to this growing threat. By stressing to our local communities the importance of reporting hate and connecting hate victims with supportive services, the LA vs. Hate campaign is one way that we will achieve that goal."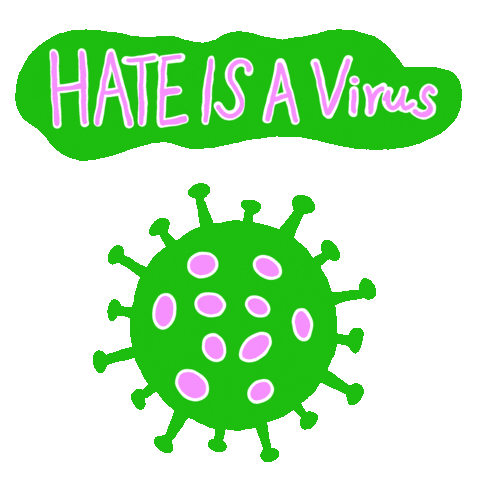 Nancy Gibbs, author and former editor of Time magazine has said, "If the opposite of love isn't hate but indifference, then the antidote to hate is engagement."
The City of Angels has heard the message. Through art, information, engagement and healing… hate will be exposed, dealt with, and vanquished.
Compassion will win, and bigotry will not retreat into the nether regions from which it came, but it will feel the warm flames of disintegration.