LA Center Facebook live post-election event held
LA LGBT Center held a "post-election virtual community conversation" Wednesday.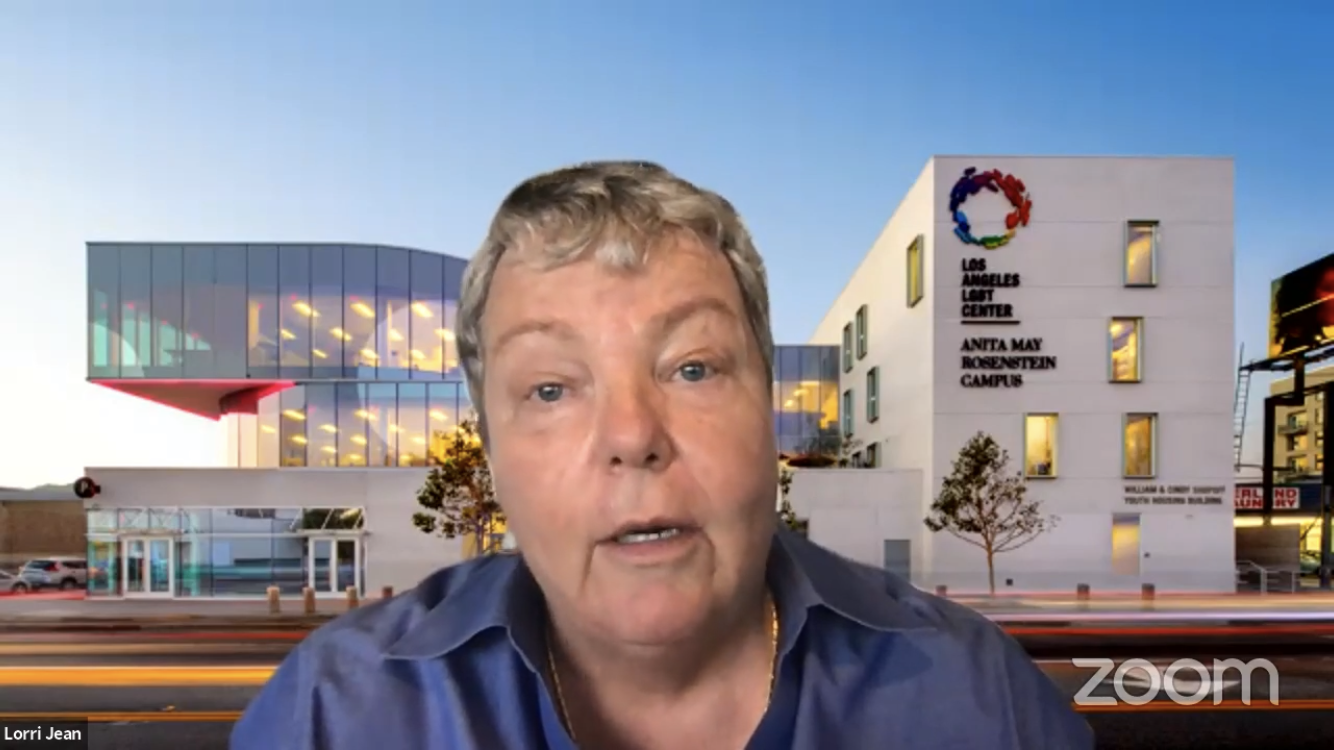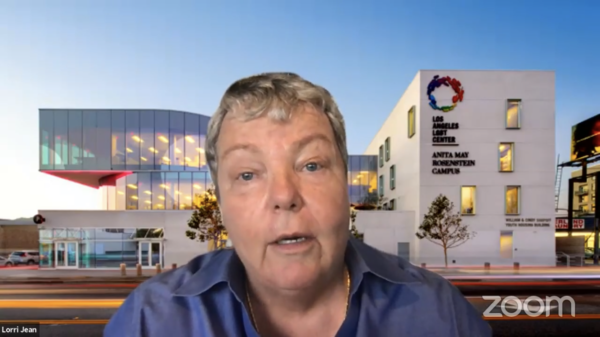 LOS ANGELES – In what could be loosely termed an 'post-game analysis' the LA LGBT Center held a "post-election virtual community conversation" during a Facebook live town-hall setting Wednesday evening, which discussed the impact of the 2020 election on the LGBTQ+ community.
Lorrie L. Jean, CEO of the Los Angeles LGBTQ Center told the Facebook audience; "Since I run the world's largest LGBT organization, it's my job to think about the impact of whatever happens in my community… No president in history has done as much to harm our people and reverse our gains as has Donald Trump."
The town-hall conversation included Congressman Adam Schiff, (D-CA), Phil Wilson, Founder of the Black AIDS Institute, and the Federal Relations Representatives for the Los Angeles LGBT Center Eve O'Toole and Dan Maldonado.
Jean set the tone of the conversation by noting "We do not yet know the final result of the Presidential election and, depending upon what happens with the as yet undecided states, we may not know for several days. Given this turn of events, many in our community are nervous and fearful—and with good reason- There is so much at stake."
Schiff who represents the 28th Congressional district which stretches from West Hollywood to the eastern border of Pasadena, and from Echo Park to the Angeles National Forest, kicked off the discussion with a discussion of the 2016 election and how much work he had put in to take back the White House from its current occupant.
Schiff commented on the important parts of government from the House to the Supreme Court and talked about the ways in which change can be made, but can only truly made if "we have a president that isn't Trump."
"There are steps that a new administration can take to reverse some of the damage that's been done," Schiff said. Schiff's optimism comes from the results on November 3rd, 2020 which he pointed out were drastically different than in 2016.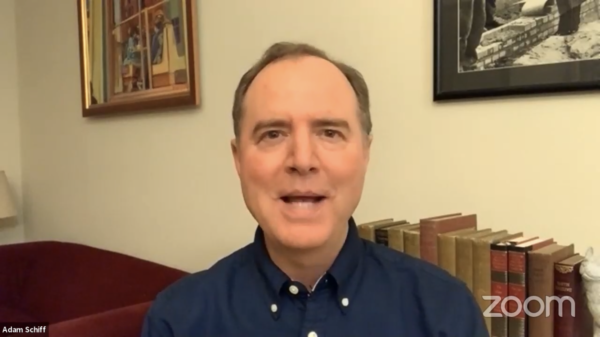 Yet, even though the result isn't fully in (as of when this article was written) one might find Schiff's optimism premature – especially because Trump has discussed challenging the result. Trump has not only called states to stop counting mail-in ballots, but he has also called for recounts in states like Pennsylvania and Georgia. "These efforts to stop the counting are so without basis," Schiff said.
Though Schiff isolated a new president as being a solution to the problems that come from a Trump presidency, Jean asked a question regarding bipartisanship. Knowing that the Senate is more than likely going to be Republican, it leads to the question as to whether or not there will be compromising she wondered.
"Biden has made it abundantly clear that he is going to make an effort," Schiff said, "We're going to do our very best." Rather than there being hyper-polarization, it was clear from the discussions in the virtual event, The congressman called for compromises to be made to avoid gridlock.
On LGBTQ+ issues, Schiff discussed long-term plans regarding health care and allowing trans-people the ability to serve the military reversing Trump's ban.
With the Supreme Court now being a conservative majority, Jean asked Schiff about what LGBTQ+ rights will look like with this Supreme Court.
"This new court… I would be very skeptical that they would do the right thing… Write the law to survive even the worst court – because that's what we have." he said.
With this, Schiff ended his conversation with Jean, who then called upon a couple individuals to talk about other issues going on while expanding upon Schiff's talking points.
Though the speakers isolated that there is going to be a lot of work that is needed to be put into re-building the country, they discussed the importance of not giving up. A lot of people assume that the only change comes from the federal government, but Schiff disagreed, "We're going to have to work from the bottom-up," he said.
The Los Angeles LGBT Center cares for LGBTQ+ individuals by providing health care, STD testing, affordable housing, and other social services. Because of COVID-19, the LA LGBT Center has had to pause events that they would normally hold in person due to social distancing standards and to prevent the spread of COVID-19.
Newsom proposes modernizing state's behavioral health system
Newsom proposed a 2024 ballot initiative to improve how California treats mental illness, substance abuse, and homelessness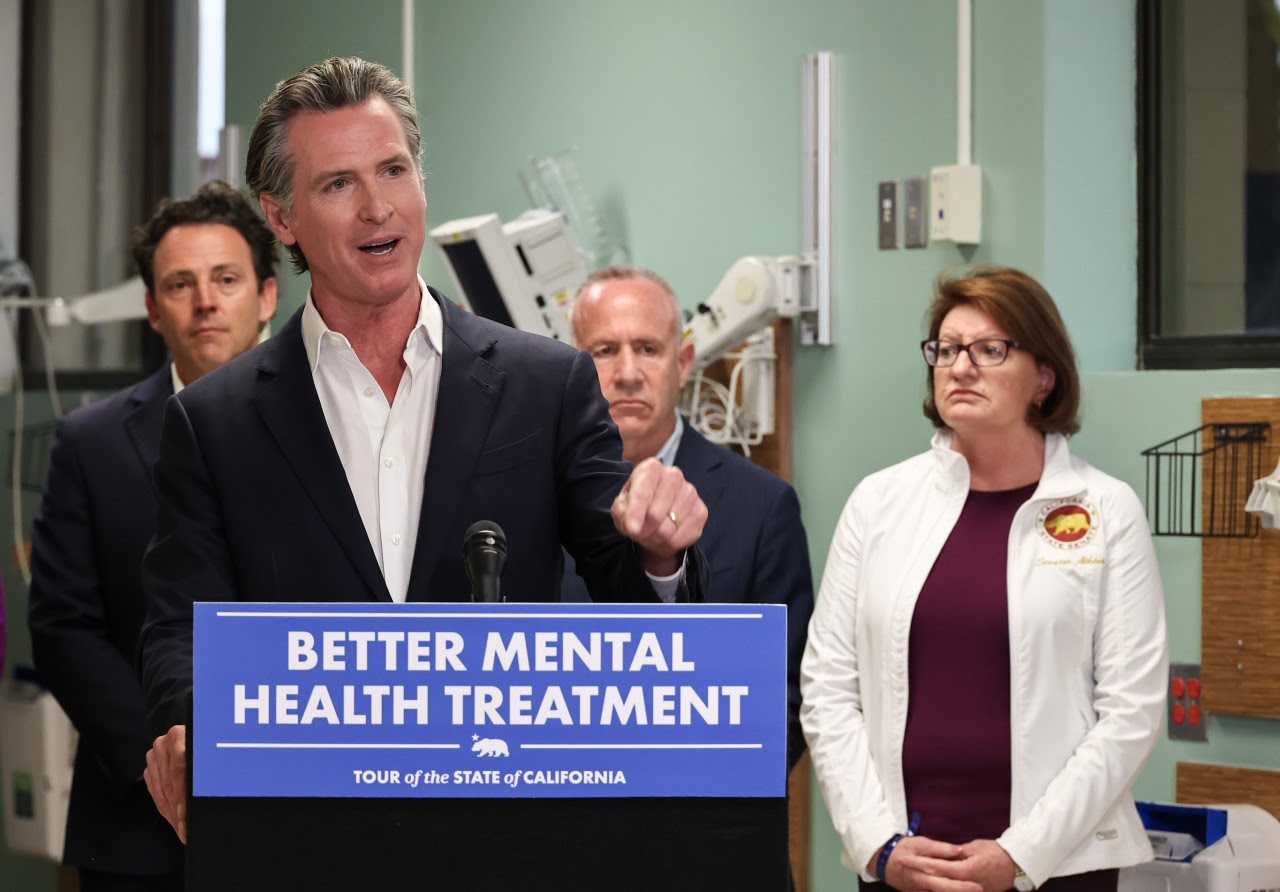 SAN DIEGO – Governor Gavin Newsom, in partnership with state Senator Susan Talamantes Eggman (D-Stockton), has proposed the next step to modernize how California treats mental illness, substance use disorders, and homelessness. 
Governor Newsom proposed a 2024 ballot initiative to improve how California treats mental illness, substance abuse, and homelessness: A bond to build state-of-the-art mental health treatment residential settings in the community to house Californians with mental illness and substance use disorders and to create housing for homeless veterans, and modernize the Mental Health Services Act to require at least $1 billion every year for behavioral health housing and care,
An initiative would go on the 2024 ballot that would:
Authorize a general obligation bond to:

Build thousands of new community behavioral health beds in state-of-the-art residential settings to house Californians with mental illness and substance use disorders, which could serve over 10,000 people every year in residential-style settings that have on-site services – not in institutions of the past, but locations where people can truly heal. 
Provide more funding specifically for housing for homeless veterans. 

Amend the Mental Health Services Act (MHSA), leading to at least $1 billion every year in local assistance for housing and residential services for people experiencing mental illness and substance use disorders, and allowing MHSA funds to serve people with substance use disorders.
Include new accountability and oversight measures for counties to improve performance.
The MHSA was originally passed 20 years ago; it is now time to refresh it so it can better meet the challenges we face. Key changes that the Governor is proposing include: Creating a permanent source of housing funding of $1 billion a year in local assistance funds to serve people with acute behavioral health issues, focusing on Full Service Partnerships for the most seriously ill; and allowing MHSA to be used for people with substance use disorders alone.
 "This is the next step in our transformation of how California addresses mental illness, substance use disorders, and homelessness – creating thousands of new beds, building more housing, expanding services, and more. People who are struggling with these issues, especially those who are on the streets or in other vulnerable conditions, will have more resources to get the help they need."  
According to the Governor's office, the Administration plans to work in close partnership with legislative leaders in this space including Senator Eggman and Assemblymember Jacqui Irwin (D-Thousand Oaks), as well as with the California State Association of Counties, other critical local government stakeholders, community-based service organizations, advocates, and people with lived experience as bill language is developed. 
FACT SHEET (Link)
Previous initiatives include:
$2.2 billion for the Behavioral Health Continuum Infrastructure Program.
$1.5 billion for Behavioral Health Bridge Housing.
$1.4 billion to expand and diversify the behavioral health workforce.
$4.7 billion Master Plan for Kids' Mental Health, of which the Children and Youth Behavioral Health Initiative is the central component.
$1.4 billion to build out a Medi-Cal benefit for mobile crisis response, as well as $38 million to expand 9-8-8 and CalHOPE crisis call center.
Over $600 million to support community-based alternatives to state hospitalization for those who commit felonies who are incompetent to stand trial.
Over $1 billion to address the opioid epidemic.
$7 billion to reform CalAIM – enhanced care management for people with serious mental illness, a no wrong door approach to care, and more.
$1.6 billion proposed to implement the California Behavioral Health Community-Based Continuum Demonstration to strengthen services and supports for those who are at risk of homelessness, incarceration and foster care placements.
$50 million for the California Veterans Health Initiative (CVHI) for veteran suicide prevention and mental health.