November 8, 2020 at 8:42 pm PST | by Thuan Nguyen
Montclair candidate with long history of attacking LGBTQ people elected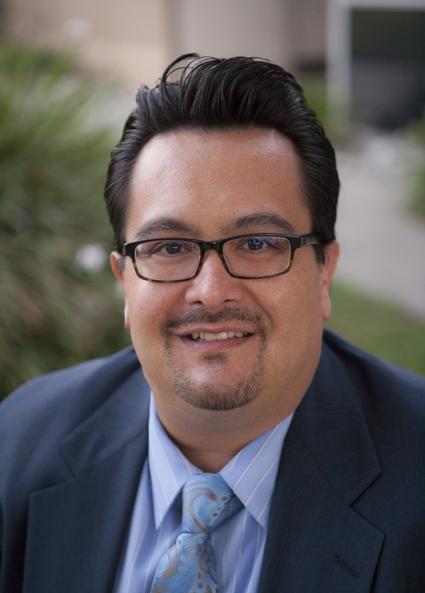 Pro-LGBTQ candidates made a rainbow wave toward public office across the U.S., with some making landmark historical wins. Meanwhile, a different story unfolds in a small California city: Ben Lopez, a staunch anti-LGBTQ advocate, has secured a seat on the Montclair City Council.
Starting as early as 2003 to as recently as 2015, Lopez served on the Anaheim-chapter of Traditional Values Coalition (TVC), a designated anti-LGBTQ hate group by the Southern Poverty Law Center (SPLC). During those 12 years, he served as their director, lobbyist, and spokesperson and publicly advocated against and attacked same-sex marriage, LGBTQ history curriculums, and the legal recognition and protections of transgender people. He also made highly exclusionary and rejectionist anti-LGBTQ remarks.
Although Lopez eventually left TVC, there is little detail regarding why he left. However, it is important to note that SPLC labeled TVC as an anti-LGBTQ hate group in 2008, while Lopez was still an active member. Lopez has remained steadily silent about these matters even as his on-record anti-LGBTQ views resurfaced and the details of his association with TVC reemerged.
When my initial op-ed about Lopez's anti-LGBTQ views was published, Lopez reached out to me and asked why I wrote it without soliciting him for comment. I responded to him with a letter and expressed that he already had years of opportunity to clarify his positions, and whether his positions have changed, but he never did clarify.
He even had an opportunity to clarify his LGBTQ views during the Montclair 2020 City Council Candidate Forum when the moderator posed a question regarding Lopez's open conservative views: "If elected, would you advocate that the city council take stances on issues that are in agreement with the conservative positions of the San Bernardino Republican County Central Committee such as religious freedoms, abortion, immigration, LGBTQ rights, et cetera?"
However, Lopez failed to address any specific points, such as LGBTQ rights, directly. Instead, he deflected the question by stating that his political leaning is irrelevant to public office and vaguely referenced his non-partisan track record.
Yet, his anti-LGBTQ advocacy is anything but non-partisan. Some of Lopez's defenders also questioned the op-ed's moral integrity because it was published one week before the election. They accused it and, by extension, me of playing dirty politics to "smear" a candidate.
I reject their accusations. I learned about Lopez's anti-LGBTQ views two weeks before the election. It took about a week to write, revise, and publish the article. If I had learned about the candidate's views sooner, I would have written about it sooner, especially considering that many residents had already cast their votes.
Nevertheless, no matter when the piece was published—whether it was a year, a month, a week, or even the day before the 2020 election—residents have the right to know about Lopez's anti-LGBTQ views and association with an anti-LGBTQ hate group.
"Smearing" also suggests that the cited information that I provided was fabricated. It was not. Lopez expressed his anti-LGBTQ views publicly and on the record on numerous occasions. There is nothing "smearing" about holding a candidate running for public office accountable for harmful views that they publicly expressed about LGBTQ residents.
Some accused my op-ed of playing dirty politics. It did not. Lopez is receiving the scrutiny because no other candidates have expressed anti-LGBTQ views as publicly as he has. The only thing "dirty" is how Lopez spent over a decade actively advocating harmful political and social views against LGBTQ folks, many of whom are Montclair residents.
Lopez's anti-LGBTQ views and past association with TVC are not trivial matters. His words and actions are highly concerning because he will be in a position to help shape local policies and initiatives that affect all community members, including Montclair LGBTQ residents. Now that Lopez is about to serve on the Montclair City Council, he owes the Montclair community a clear explanation regarding his views on LGBTQ folks and related issues.
We need to know how he will serve as a councilmember and that Montclair LGBTQ residents and allies will be safe, protected, and supported under his service. Lopez also owes the public an apology for his decade-long harmful anti-LGBTQ advocacy. Residents will not be kept in the dark, and voices will not be silent for demanding clarity, transparency, and accountability.
The threads that keep the fabric of our democracy intact, our liberty strong, and our freedom secure depend on our voices to hold our public officials accountable to high standards.
Author Bio: Thuận Nguyễn is a long-time resident of the City of Montclair, and currently a sociology Ph.D. student at the University of Southern California. Broadly, Thuận's research work explores topics such as race, racism, and race relations in U.S. society, and the development of small American cities.