Hallmark, Lifetime, others embrace LGBTQ holiday romance
Cheesy seasonal fare becomes more inclusive at last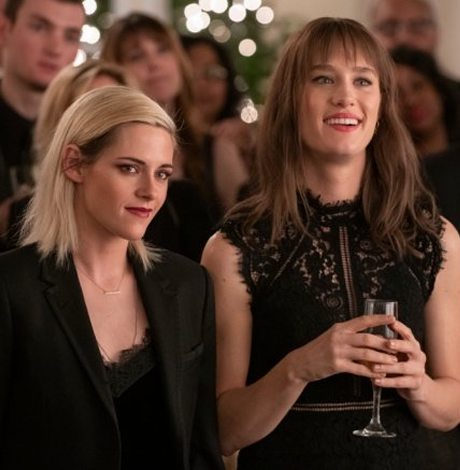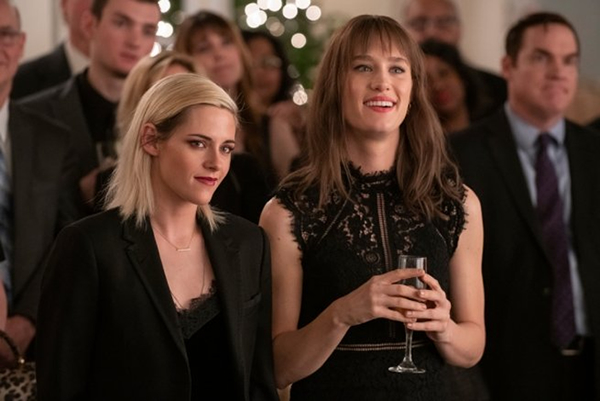 As we move firmly into November, there's no escaping the fact that holiday season 2020 is upon us – and with the election result and news of a vaccine breakthrough, it feels like we might feel OK about celebrating this year, after all.
Making that easier for us all, of course, is the annual influx of holiday viewing fare that has already begun showing up on our screens, right on cue, to help us get in the mood. For LGBTQ+ audiences, that has traditionally meant having to settle for getting our fix of seasonal spirit vicariously through stories about straight people – but giving us even more reason to celebrate, this time around, is a plethora of inclusive options in which, at long last, we get to see our queer romantic holiday fantasies played out without having to filter them through a heteronormative lens.
Probably the most significant of these new entries – from the standpoint of cultural politics, at least – is "The Christmas House," which comes amid the heavy slate of holiday-themed romantic movies from the Hallmark Channel, and represents a seismic shift at the formerly conservative network by placing a loving same-sex couple at the center of its warm and fuzzy storyline. Starring out gay actor Jonathan Bennett (best known as high school heartthrob Aaron Samuels in 2004's "Mean Girls"), it focuses on a gay couple trying to adopt their first child, and co-stars Robert Buckley, Ana Ayora, Treat Williams and Sharon Lawrence.
To recognize why "The Christmas House" (which premieres Nov. 22) is as meaningful as it is, it's necessary to look back at Christmas 2019. A lot has happened since then, but if you prod your memory, you'll likely recall the debacle that took place when Hallmark caved to pressure from right-wing homophobic activists (particularly the misleadingly named "One Million Moms," a front for known hate group the American Family Association) and pulled several ads for the wedding planning website Zola over the inclusion of a lesbian couple.
The backlash from the LGBTQ+ community and its advocates was swift and profound, and a week later the ads were reinstated, with Hallmark vowing to work with GLAAD on a plan to move forward with more inclusive programming. It was an unequivocal victory in the "culture wars," made even more sweet by the context of a flagrantly anti-LGBTQ political administration and the false perception of legitimacy bestowed upon homophobic social attitudes that it enabled.
For proof that the climate had changed – even before last week's election – one only has to look at the words of Michelle Vicary, executive vice president of programming for Hallmark, whose statement when "The Christmas House" was announced late last month as part of the network's seasonal lineup opened by saying, "Our holiday table is bigger and more welcoming than ever."
It might have the ring of carefully manufactured corporate-speak, but that sentence still represents the culmination of a decades-long struggle – and while not every member of the LGBTQ+ crowd may be excited about being represented in the kind of feel-good fare that straight couples have been enjoying together since forever, we can all still look at the fact that it's finally happening as an important milestone worthy of celebration – though it's worth noting that One Million Moms has another homophobic petition circulating in protest of this one, too.
Hallmark isn't the only cable titan unveiling its first same-sex Christmas romance this year; the Lifetime Channel, similarly known for being a family-friendly seasonal juggernaut, is dropping "The Christmas Set-Up," which stars two actors (Ben Lewis and Blake Lee) who are not only openly gay, but are an actual couple in real life. While the network last year aired "Twinkle All the Way," which featured a same-sex kiss between two supporting characters, this time they are putting the gay love story front and center.
This one follows Hugo, a New York lawyer (Lewis), whose matchmaking mom (played by Fran Drescher) decides to set him up with Patrick (Lee), his old high school friend – and secret crush. According to the synopsis, things go smoothly between the two men at first, but they take a dramatic turn when (in true made-for-TV romance fashion) Hugo gets a promotion that comes with a relocation to London, forcing him to choose between his career and the man of his dreams. It also stars Ellen Wong ("G.L.O.W") as Hugo's best friend.
"The Christmas Set-Up" represents Lifetime's efforts to bolster its own reputation for diversity and inclusion, in a Christmas lineup that also features the network's first movie centered on an Asian-American family, "A Sugar & Spice Holiday." In a statement made in September, when Lifetime's holiday slate was announced, head of programming Amy Winter said, "The world we create on camera should reflect the world we live in."
She went on to add, "Our hope with these inclusive films and others is that people will see themselves while enjoying universally relatable holiday romances."
"The Christmas Set-Up" won't drop until Dec. 12, but for fans of gay romance, it should be well worth the wait.
It's laudable that these once-resistant cable networks have opened up their programming to include more diverse representation, of course; but while we have been waiting for them to get on board, we should not forget that streaming giants like Netflix and Hulu have already been leading the charge for quite some time. Both of them continue that tradition this season with LGBTQ-centric holiday offerings of their own.
While Netflix doesn't have a specifically LGBTQ-centered title coming for the holiday season, it is bringing us "Dash & Lily," based on the popular YA romance book series by Rachel Cohn and David Levithan, which includes queer characters – not to mention the non-holiday-themed Ryan Murphy adaptation of the Broadway musical, "The Prom."
Hulu, however, is putting LGBTQ love in the spotlight with "Happiest Season," a romantic comedy from director Clea Duvall, who also co-wrote with Mary Holland.
Featuring two queer icons (Kristen Stewart and Mackenzie Davis) in the leads, and yet another (Dan Levy) in prominent support, Duvall's film revolves around girlfriends Abby (Stewart) and Harper (Davis), and Abby's plan to propose at the annual Christmas dinner held at Harper's family (Davis) home. When Abby arrives for the big night, she discovers that not only is Harper's family ignorant of their relationship, they don't even know that Harper is gay, prompting her to question how well she knows the person she's planning on spending the rest of her life with.
That synopsis might give the impression that "Happiest Season" is more a soul-searching downer than you might want from holiday-themed romance, but official descriptions assure us that this latest lesbian-themed Hulu Original is "a holiday romantic comedy that hilariously captures the range of emotions tied to wanting your family's acceptance, being true to yourself, and trying not to ruin Christmas." And if you are enthusiastic to see the movie – which premieres Nov. 25 – you are in good company. Its star, Stewart, said in a statement: "I think I've wished to see a gay Christmas rom-com my whole life."
Many would say – in this case, at least – that K-Stew speaks for us all.
Fan-favorite host Dan Babic joins new 'Vanderpump Dogs' reality series
The series follows Vanderpump and staff as they match rescues to new forever homes.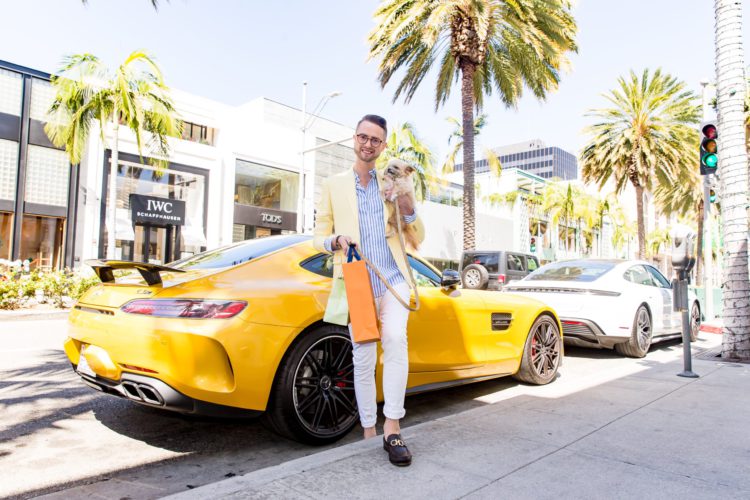 LOS ANGELES – Any fan of Lisa Vanderpump knows loves animals, especially dogs! In fact, the restauranteur, TV star, author and actress has run a Los Angeles-based dog rescue foundation since 2016.
Now, the foundation has a show of its own – the "Vanderpump Rules" star's newest spinoff series, "Vanderpump Dogs."
Vanderpump founded the organization with husband Ken Todd after becoming aware of the Yulin Dog Meat Festival in China and witnessing the horrific images of slaughter and abuse faced by the dogs there. Together with their partner Dr. John Sessa, they launched the campaign Stop Yulin Forever, a movement which has gained momentum and inspired activists all over the world to end the Yulin Dog Meat Festival and encourage more humane treatment for dogs worldwide.
The three founders hope to reinvent the image of a dog shelter, from a pound to a palace, doing everything the Vanderpump way: they rescue, rehabilitate, primp, and pamper dogs in need of a loving forever home.
The new show, which airs this week on Peacock, will follow Vanderpump and the staff at the Foundation's rescue center as they work to find just the right humans to give the dogs the loving home they deserve. Each of the episodes will focus on the characters who come to the foundation to adopt their forever friend, all with a dose of comedy and a dash of drama – and one of them will Los Angeles-based TV host and style expert Dan Babic, who has joined the show as a leading cast member.
Babic, an Australian native who identifies as LGBTQ, is known to fans as the lead host of FabTV on Roku, where he covers everything you need to know about celebrities and Hollywood. He is a fixture on red carpets at the Oscars, Golden Globes, and many other events, where his interviews have garnered over 36 million views. He also hosts "Design Genius" on Fashion Television, a "Project Runway" style show that currently airs in 160 countries and boasts nearly 350 million viewers. In addition, he travels the world on The CW's "Unfiltered Experience," hosting beauty exhibitions and panels with celebrities and influencers around the globe. In January, he appeared on E! Network's "Dating No Filter."
The larger than life host and fashion expert – who is often referred to as "gay Lisa Vanderpump" – joins the show with its second episode, which focuses on his jet-setting lifestyle and his wish to find a dog that can accompany him on the red carpet, front row at fashion week, and all his other worldwide adventures. With the help of Lisa's rescue foundation, he finds the perfect companion in the adorable Gizmo.
Peacock drops all six episodes of "Vanderpump Dogs" on June 9. Watch the trailer below.
Dashaun Wesley from 'Legendary' talks about the power of the ballroom
Known literally as The King of Vogue, and an icon in the ballroom circuit talks about Pose and Legendary with Rob Watson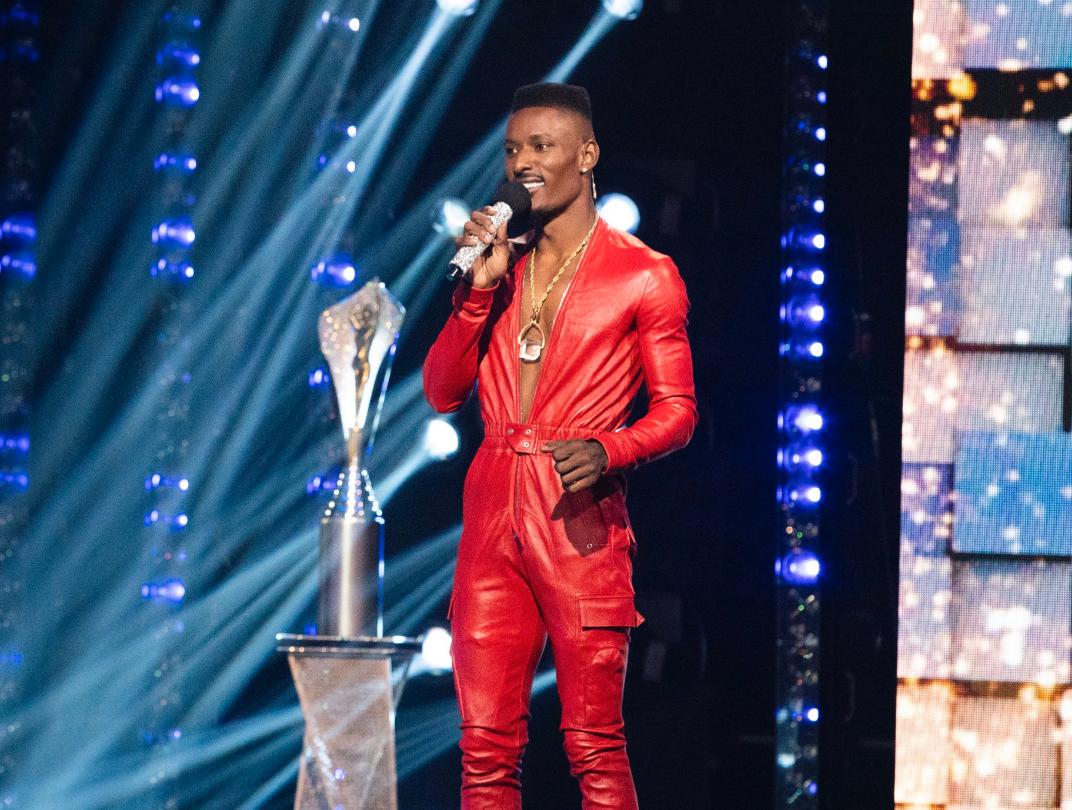 HOLLYWOOD – RATED LGBT RADIO welcomes special guest Dashaun Wesley! He is not only a dancer, an MC, and actor who appears as Shadow Wintour on Pose, but he himself is an icon in the ballroom circuit and known literally as The King of Vogue. We talk about the magic of the show Legendary on HBO Max, his insights of the history behind it and all it represents, and the power of the ballroom!
Show must go on- Lil Nas X's embarrassing wardrobe malfunction on SNL
He kept singing in what reviewers and commentators are calling "the gayest performance ever on national television" and "iconic."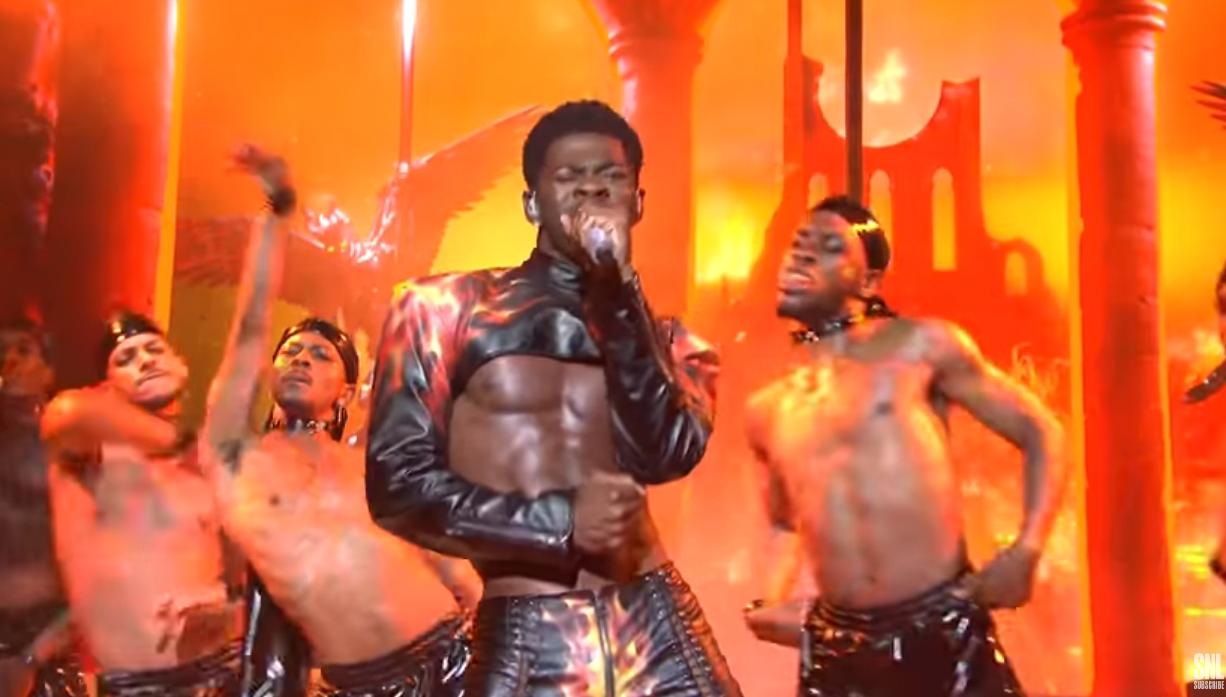 NEW YORK – Montero Lamar Hill, known by his stage name Lil Nas X, was performing his latest hit single 'Call Me By Your Name' from his album MONTERO on NBC's Saturday Night Live when his pants ripped at the crotch.
The openly gay singer-songwriter- rapper glanced down then back up at the audience, covered the affected area with his hand and kept singing in what reviewers and commentators are calling "the gayest performance ever on national television" and "iconic."
WATCH: