November 17, 2020 at 8:29 pm PST | by Julia Scotti
Take a Deep Breath and Raise your voices!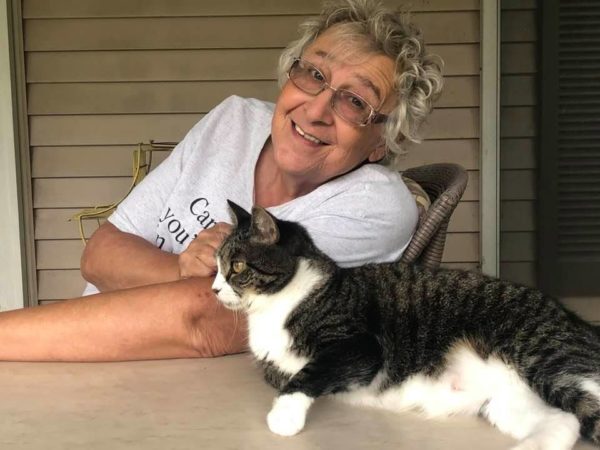 I don't know about you, but as a woman of transgendered experience, this election scared the hell out of me. If the worst had happened and Trump had won, I was prepared. My 'go' bag was packed and I was ready to hop aboard a tramp steamer as a stowaway and get the hell outta Dodge.
I had decided that it would be safe if I relocated to American Samoa because I was 98% sure that Donnie had no idea that it was an American territory in the middle of the Pacific Ocean, and 100% sure that he could never find it on a map.
The whole idea was fraught with fear and doubt. I don't speak Samoan, am deathly afraid of sharks and I hate the heat. I'm also reasonably sure there are no diners there and I cannot exist without them. I am, after all, from New Jersey.
So now, with my go bag unpacked and comforted in knowing that he will be gone in January, I can exhale on the lanai of my palatial estate in the active adult community in which I reside and contemplate more important things during this Trans Awareness Week; like life after Trump.
It would be easy to point to all of the sins he's tried to commit against our community, but why waste my breath? We know of his hatred for us. No one needs to be made any more 'aware' of it than they already are. Instead, I choose to make the world aware of what we have to offer society and ask only one thing in payment; show us your humanity.
Don't pander to us because it's required. Instead, see us for our wellspring of talent and utilize it. Don't hurt us because you believe we are not like you, because we ARE you. Let us live in peace among you and welcome us into your community and you will find in very short order that you have nothing to fear from us. We want the same things you do; a home, a job, someone to love, a family who loves us.
Part of Awareness also means that you know our struggles, especially as they pertain to our minority brothers and sisters. Violence across the board is on the rise.
In the first seven months of 2020, more Trans folks were murdered than in all of 2019, according to the National Center for Transgender Equality U. S. Transgender Survey. On November 20th, we remember those humans who left this world against their will at the hands of another person.
There are also other statistics that are equally chilling. Out of more than 28,000 respondents, 47% of all Black respondents reported being denied equal treatment, verbally harassed, and/or physically attacked in the previous year for the crime of being transgender.
30% of all Latino respondents reported the same. 57% of ALL respondents were afraid to go to the police when they needed help. 58% of transgender humans reported harassment, abuse, or other mistreatment at the hands of the police. 60% reported being physically assaulted and 64% reported being sexually assaulted by the very people who have sworn to protect them.
Humanity means that we should have a chance to do the work we love. See us in business, in the arts, in retail, really everywhere you go. If you do, then we won't seem so unusual to you. See us as husbands and wives, and loving parents capable of raising children who will make your community proud. You don't have to like us. But please…just SEE us.
I have lived my truth now for over 20 years. I've not let obstacles stop my progress. My goal in life is to make myself visible to those who would deny me the right to do the thing I love more than anything; entertain and make audiences laugh. My blessing is that I've achieved that goal. But there are so many others out there who want to share their gifts and humanity with you. Let them. And while you're at it, share yours with them.
To our new President-we expect a lot from you. You have stood up for us in the past. Your recent appointment of Shawn Skelly as part of the Defense Department transition team is proof that you have our interests at heart.
But more than anything else, Mr. President-elect, I know in my heart and can see in your eyes that your humanity guides you to treat others with respect and dignity. So from me to you, Happy Transgender Awareness Week and please remember those that can't be here to celebrate it with us. They would have been happy to see this day.
Julia Scotti is a nationally headlining comedian, former teacher, author, speaker, and woman of trans experience. She was a quarter-finalist and fan favorite on season 11 of America's Got Talent on NBC in 2016. She currently has a comedy special on SHOWTIME called "More Women of a Certain Age" A documentary film on her life, Julia Scotti: Funny That Way" is due to be released in 2021 and is currently on the festival circuit