Winslet, Ronan have seaside rendezvous in 'Ammonite'
Lesbian love story requires effort to extract its treasures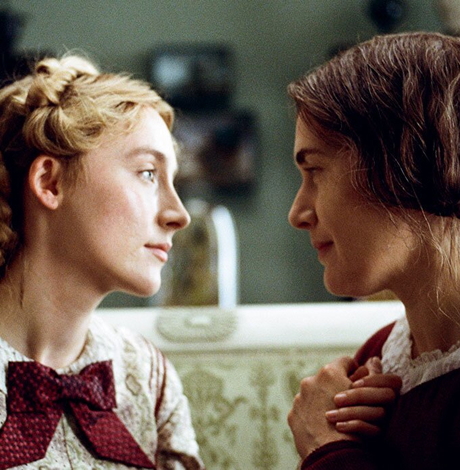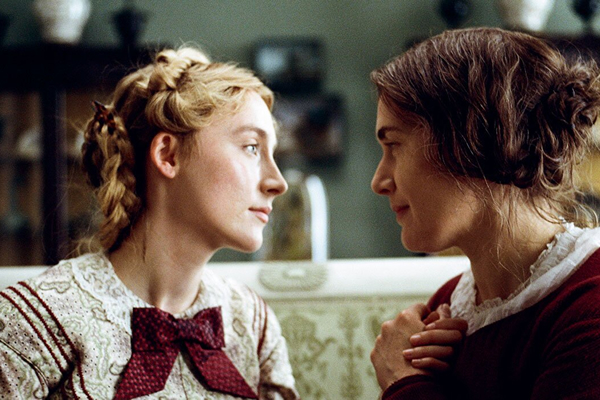 Before sitting down to watch "Ammonite," the new film from writer/director Francis Lee, it might be helpful to know a little bit about the history of paleontology — specifically, about a woman named Mary Anning.
Anning grew up in a poor family in Lyme Regis, a town on the English Channel, where she helped with the family business of selling fossils from the region's geologically rich beaches and cliffsides to the many tourists attracted by its seaside resorts. At the age of 12, she found what would eventually become the first correctly identified full skeleton of a marine dinosaur known as an ichthyosaur; it was a breakthrough discovery that played a major role in reshaping the way scientists (and the rest of the world) understood prehistoric life on earth, and she would not only go on to make several more important finds, but to contribute significantly to the scientific study of the subject.
Unfortunately for Mary, she also lived in the 19th century. That meant that, as a woman, though she was widely known and respected for her discoveries, she was not eligible for membership in the Geographical Society of London or any of the other respected bodies of the scientific community; as a result, credit for her findings was often co-opted by the men who consulted her and bought her specimens, and she continued to toil away in near-anonymity, selling fossils and trinkets out of her seaside shop, for much of her life.
Today, Anning gets something much closer to the recognition she deserved in the scientific record. To the world at large, however, her name remains mostly unknown; but, thanks to Lee (whose 2017 debut feature "God's Own Country" was acclaimed by critics as one of the best queer films in recent memory), that is about to change – though perhaps not solely for the reason she might have preferred.
In "Ammonite," we are introduced to Mary Anning (Kate Winslet) years after that sensational childhood find, living out her days in near-debilitating poverty with her elderly mother (Gemma Jones), still harvesting fossils from the beach. Hard and sullen, she barely bothers to conceal her misanthropy from the tourists who come into her shop, and maintains a near-reclusive distance from residents of the town.
The drudgery of her existence begins to change, however, when a "gentleman scientist" offers to pay her handsomely to act as a companion for his wife, Charlotte (Saoirse Ronan), who suffers from "melancholia," while he is away on an expedition. Unable to refuse the financial boost, she grudgingly accepts, and though their relationship gets off to a difficult start, it soon becomes clear that these two sidelined women are awakening to something between them that has always been denied in a world where their parameters are defined solely by men.
It should be no spoiler to clarify that this premise is the set-up for a lesbian romance, played out against a picturesque period backdrop and full of the kind of forbidden, subversive eroticism that seems to come so naturally from the intricate process of unfastening old-fashioned garments.
Lee's movie derives much from all these environmental factors and more as it tells a deceptively simple story about two seemingly complex women who really are only looking for perhaps the most basic need of all; but unlike many such historical tales of furtive and forbidden love, it does not rely solely on the trappings and tropes of romantic fiction, and rather uses them only as a canvas for a studied, near-hypnotic exploration of human behavior that, while it may not entirely eschew sentiment, tempers and redefines it in a way that keeps it from becoming inauthentic.
To accomplish this, Lee doubles down on the strengths that elevated "God's Own Country" above the majority of other rural queer love stories on film. Most obvious, perhaps, is the keen sense of environment mentioned above, in which the setting takes on a role in the story itself, and the characters' interaction with their environment and circumstances defines much of how they relate to each other throughout. The director's meticulous approach to capturing the world of an early 18th-century oceanside village makes a viewer feel and smell the crisp sea air firsthand.
Lee's greatest gift, however, is both more subtle and more profound, and it's one that infuses his work both as writer and director of his work so far. Having carefully set up the circumstances of his narrative within a viscerally realistic place and time, he lets it all unfold with an almost ascetic sparseness of dialogue. What is spoken serves to illuminate little more than the necessary details that move the ostensible plot; but what is unspoken is a rich, layered, and nuanced observation of human experience that is both specific and, to most of us, alien, yet also universal and recognizable to any viewer who reads the volumes contained between the lines.
It's that last part that might prove challenging to some viewers; "Ammonite" is the kind of movie that can easily feel slow-moving to audiences who are partial to storytelling that involves more direct action and fewer inscrutable gazes. For those who are up for it, however, the subtext that conveys the real narrative of Lee's film – the one that charts a shared inner journey, not the external factors that surround it – is every bit as thrilling as a non-stop action blockbuster.
While the movie's filmmaker must get full kudos for his remarkable talent in making that happen, it would be hard for him to pull it off without the help of his leading players. Winslet and Ronan are both among modern cinema's most accomplished and versatile performers, and it's clear they each relish the chance to take a deep dive into their skill set for these complex roles.
Winslet's dowdy, frumpish, and middle-aged Mary blossoms before our eyes to reveal the beauty that has been right in front of us all along, while Ronan's morose, hollow Charlotte transitions into a vibrant, confident woman by her side. These inner evolutions are enacted in tandem, like a dance between two prima ballerinas, complementing and counterpointing each other in a way that seems as effortless as breathing, but is in fact the product of a lifetime of difficult work and study – with a prodigious amount of talent thrown in, of course.
It should be noted that "Ammonite" is not a biopic, nor even a true story in the sense that most of us would think; there really was a Charlotte, who was the real-life Anning's lifelong friend and correspondent after staying with her in Lyme Regis for a few months, but beyond that, much of what Lee shows us on film is pure speculative fiction. This, of course, makes it somehow feel all the truer.
"Ammonite" is a movie which, like the fossils excavated by its characters, requires fastidious effort in order to extract its treasures. That might make it unappealing for many, but for those who have passion for the work, the payoff is well worth the labor.
New doc sets the record straight about 'Fauci'
Film offers humanizing overview of hero's life
For those who lived through the AIDS epidemic, the onset of COVID-19 in early 2020 was accompanied by an inescapable air of déjà vu. There were plenty of reasons for this, of course: it was a terrifying new disease, not much was known and even less understood about how it spread, there was no effective treatment or cure available, the government's response to it sparked a political firestorm, and—most significantly—lots of people were dying. As if all that weren't enough, right in the middle of the public conversation about it was the same familiar face, none other than Dr. Anthony Fauci himself.
For many who worked as activists during the peak years of that earlier epidemic, Fauci was the adversary. Then, as now, he found himself in the crosshairs of a whole angry sector of society, bearing the brunt of the anger that arose from their fear of an uncertain future and becoming, once again, one of the most polarizing public figures in American politics, without even being a politician. Ironically, this time around, instead of being perceived as the face of government inaction and establishment obstructionism, he has been elevated to the status of progressive icon.
To understand how that seeming transformation is possible—as well as to look past the surface parallels between cultural response to the two plagues and see the profound differences instead—it's necessary to look past the broad strokes of the headlines and the two-line bios that make up most of the knowledge most Americans have about AIDS, COVID and Fauci, and get a more detailed knowledge of the history that links them all together. Fortunately, a new National Geographic documentary, which began streaming on Disney Plus on Oct. 6, is here to provide exactly that.
The film came about when two filmmakers, Emmy-winners John Hoffman and Janet Tobias, joined forces after being separately inspired to make a film about Fauci, who, for those who have been in an isolation module for the past 40 years, was appointed director of the National Institute of Allergy and Infectious Diseases (NIAID) in 1984 and has advised seven presidents on domestic and global health issues during the decades since. Aided by unprecedented access to their subject, who was not only supportive but fully cooperative, along with access to decades of deep archival material and a wide array of prominent public figures eager to participate, the result of their collaboration is an impressive piece of cinematic journalism titled, simply, "Fauci."
Starting out with a humanizing overview of Fauci's early life, the film offers us a protagonist whose dreams of a private Park Avenue practice gave way to a passion for the study of infectious diseases, and whose enduring marriage to Dr. Christine Grady began with a "meet-cute" that would have been right at home in a Hollywood rom-com. It then tracks his professional career, not just the two epidemics that have bookended his time in public service to date, but details from the intervening years that most people have either forgotten or never known, like his efforts in stemming the threat of Ebola when it began to appear in the U.S., and his role in ensuring global action to the AIDS crisis that was unfolding in Africa and the Caribbean.
Still, it's inevitable that the documentary concentrates most of its attention on his most famous contributions—spearheading the fights against AIDS and COVID in America—and it does so by highlighting the aforementioned parallels between the two epidemics while also giving us a Fauci's-eye view of how each played out. Throughout, we go back and forth across the decades, with the help of news footage and extensive interviews, to gather insight from the defining moments of each of these historic public health battles; we are reminded that, while Fauci was seen as the opposition by ACT UP and other AIDS activist organizations seeking to speed up the availability of drugs and treatment for HIV. He also listened to their concerns and learned from them. Bucking resistance from his colleagues, he gave activists and community members directly affected by AIDS a seat at the table and opened the door for their participation in designing the clinical trials that would ultimately bring the life-preserving drug cocktails that stopped a positive diagnosis from being a death sentence. While social media feeds over the past two years have been full of anti-Fauci posts reminding us of his early obstructionism in the AIDS fight, few have bothered to include the rest of that story, but "Fauci" sets the record straight.
In focusing on this end of history, however, the movie gives us a refresher course—as if one was needed—on the unprecedented level of opposition Fauci faced from the very administration it was his job to serve in the campaign against COVID. It reveals the pressures put on Fauci and his family by the vitriolic hatred of his detractors, the hardships imposed on his life and routine by the security protocols enacted in response to the death threats that come as a natural consequence of being used as a political scapegoat. And it makes quite clear that those who protest his methods this time around are working from a very different motivation than the one that drove the heroes of ACT UP.
More important than any of this, perhaps, is the chance "Fauci" gives us to get to know the man himself. The filmmakers position him squarely in his rightful place at the center of their movie, allowing us a look past the professional veneer that has become a fixture on news broadcasts and at press conferences. What we see there is the man we know, amplified by the freedom to let his compassion, his humanity, his intelligence, and yes, his sense of humor show. It's a winning portrait that never rings false, and the eager participation of a widely varied crowd of interviewees to sing his praises—from George W. Bush to Susan Rice to Peter Staley to Bono—only reinforces its sincerity.
Of course, those who dislike Fauci are unlikely to be swayed by the sympathetic portrait offered by Hoffman and Tobias' film—which, though it, like Fauci himself, is candid in acknowledging his missteps along the way, offers little in the way of negative commentary about its subject—and will doubtless brush it aside as "woke" propaganda. To answer that phenomenon, it might be best to offer a quote from the good doctor about why he is so hated by his critics.
"I represent something that is uncomfortable for them. It's called the truth."
'Evan Hansen' is better than you think – and that's too bad
Platt's artificiality, film's tokenism hard to get past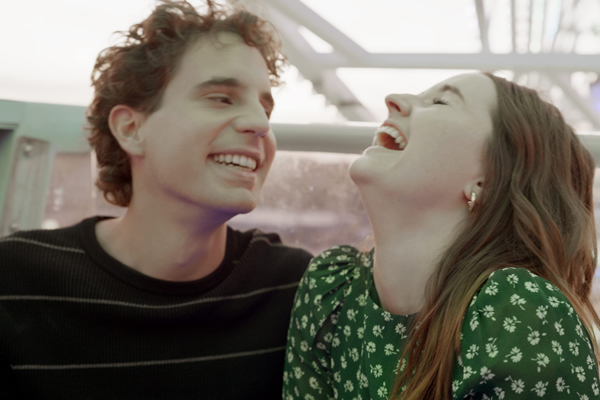 It's always a let down when a movie doesn't live up to your expectations.
Take, for example, "Dear Evan Hansen," Steven Chbosky's new film version of the Tony-winning Broadway musical that made stars of its lead actor (Ben Platt) and songwriters (Benj Pasek and Justin Paul). Based on the less-than-favorable buzz – especially around the choice to let Platt reprise a role for which he was now a decade older – that dominated online conversation around it in the weeks before its release, I walked into the theater fully expecting to see an appallingly terrible movie.
To my deep disappointment, it was not. Don't get me wrong – it wasn't a great one, either. It just wasn't the so-bad-it's-good disaster I was looking forward to hating.
If you're unfamiliar, "Evan Hansen" is the tale of a teenager (Platt) returning to school for his senior year after a traumatic summer experience. Struggling with severe social anxiety, he lives with a divorced mother (Julianne Moore) who works extra shifts to make ends meet. Assigned by his therapist to write himself encouraging letters every day, his life turns upside down when a classmate named Connor (Colton Ryan) intercepts one such letter and takes it from him. When Connor takes his own life a few days later, his parents (Amy Adams, Danny Pino) find the letter in his pocket and mistakenly think it was written by their son to a secret friend; they reach out to Evan, hoping to hear stories about a happier Connor than the angry loner they knew at home. Though he tries at first to correct their misunderstanding, his desire to ease their grief soon has him inventing a friendship that never existed. It's a well-intentioned lie that soon snowballs on the internet, making Evan a viral sensation and putting him at the center of an online awareness-raising movement called The Connor Project – not to mention gaining him the attention of Connor's sister Zoe (Kaitlyn Dever), who has been his longtime crush from afar. When things inevitably begin to spiral out of his control, he is forced to recognize that building a new life for himself on a falsehood might have consequences he never had in mind – but can he muster the courage to come clean and expose himself to the world as a fraud before it's too late to reverse the damage he's already done?
The stage original was a hit on Broadway in 2015, but despite its popularity and accolades, it was not without its detractors. Critics and audiences alike found numerous reasons to be uncomfortable with its premise – not the least of which involved the questionable ethics at its core. The movie, which was adapted by Steven Levenson from his original book for the show, corrects for some of those criticisms, boosting the story's diversity with a few minor character revisions and expanding the ending to allow a more complete redemption arc for its leading character. It also doubles down on the show's youth appeal by building up some of the original content around the show's younger characters – including a substantially expanded role for Evan's overachieving schoolmate Alana (Amandla Stenberg) – and cutting some from around the adults. For the most part, these changes strengthen and deepen the narrative; likewise, the very nature of the cinematic medium gives it an obvious advantage in exploring the story's underlying concern with the power of the internet over our cultural and social lives.
Yet despite these improvements, "Evan Hansen" on film still falls short of being excellent. It's not because of weak direction; Chbosky has a gift for conveying the complex and conflicting emotions of teenage experience with nuance and insight, something that goes a long way toward keeping "Evan Hansen" from becoming trite. Nor is it the cast; the film's talented ensemble of players is more than up to the challenge of jumping from realistic scene work into the full conceit of a musical number and finding just the right balance to make it work. In particular, the always-luminous Moore is pitch-perfect as Evan's mom, as is Adams as her grieving counterpart; and Dever is unequivocally superb as Zoe, quietly providing the heartbreaking honesty necessary to make her character's journey come clearly and authentically to life – something absolutely needed if we are to believe in her relationship with Evan.
And that brings us to the problem: Evan himself is a hard sell. On one hand, he is grappling with mental health issues, not to mention an absent father and an overextended mother, and therefore draws our sympathies; yet on the other, he deceives and manipulates people to gain the things he is missing in his life – the attention of his classmates, a girlfriend, a substitute family – and justifies it with the belief that he is benefitting a higher cause. Platt's performance on Broadway helped make it work through the raw power of his emotion and his prowess as a singer.
But the world has changed in the years since "Evan Hansen" landed on Broadway. During a cultural crisis born (among other things) of the ease by which "alternative facts" can disrupt our lives, it's grown more difficult to find such a character appealing, no matter how soulfully he delivers Pasek and Paul's heart-tugging pop-flavored showtunes. And while Platt may deliver a faithful rendering of his acclaimed stage performance, next to the elegant self-assurance of the rest of the film's cast he seems over-the-top, a bundle of performative tics and mannerisms that distract us from the reality of Evan's struggles and make him come off as disingenuous.
As for the controversy around his age, it should be noted that all the movie's teen characters are played by actors in their 20s, a common practice in Hollywood movies. Still, in spite of the sometimes painfully obvious efforts made to "youthen" him for the camera, Platt is still noticeably older-looking than his co-stars, something that (for obvious reasons) is particularly troubling in his scenes with Dever, who is much more convincing as a 17-year old than he.
Still, it's not the age problem alone that keeps "Evan Hansen" from winning us over. It's the combination of all the artificiality he brings with him – which includes our knowledge that his father, Marc C. Platt, co-produced the film. It has the counter-productive result of tainting the sincerity of everything we see on the screen, even to the point of giving the movie's nods to diversity and inclusion an unpleasant odor of tokenism, and it ensures that we are not quite as eager to bestow forgiveness on the title character as the story wants us to be.
That's why it's a disappointment that "Dear Evan Hansen" isn't terrible. It might have been one of the great Hollywood debacles, a monumental flop to be revered by generations of audiences who loved to make fun of it. It could have been a camp classic.
Instead, it's just another promising project sunk by Hollywood hubris, a mediocre misfire with a few good moments that never really had the chance at being more than that, but certainly could have been so much less.
That, at least, would have made it memorable.
'Cured' beautifully chronicles fight for dignity
New doc revisits APA designation of homosexuality as a sickness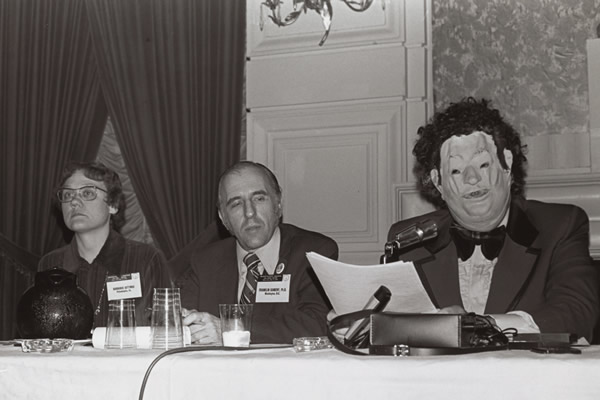 At the 1970 American Psychiatric Association convention, in front of 10,000 professional members, LGBTQ activists had a single rejoinder to decades of APA designation of homosexuality as a sickness in need of treatment: "There is no 'cure' for that which is not a disease." It marked the first direct clash with a psychiatric profession that had classified homosexuality as a mental disorder and advised everything from talk therapy to psychologically destructive shock therapy to "cure" homosexuality.
After Stonewall, gay activists concluded that the classification of homosexuality as a mental illness by the APA would hold back the advancement of the gay rights movement. To secure equality, activists knew they had to debunk the idea that they are sick.
The struggle to remove homosexuality from the APA's definition of mental illness is beautifully chronicled in the forthcoming documentary "Cured" — beautifully because the filmmakers contrast erroneous characterizations of homosexuality by mid-century psychiatrists with mid-century photographs that bore witness to gay people's actual nature.
Getting the APA to change required more than storming conferences. Gay activists, for instance, pinpointed sympathetic young psychiatrists who could act to reform the APA from within and helped them win seats on the Board of Trustees. Meanwhile, the culture was changing. In the 1970s, gay visibility was growing, which boosted the campaign to end the sickness label.
At its 1972 convention, the APA offered a platform to gay rights activists Frank Kameny and Barbara Gittings. The duo invited Dr. John Fryer to testify about what it was like to be a gay psychiatrist. Fearing damage to his reputation (he had previously lost a position for being gay), Fryer donned a mask and adopted the title H. Anonymous. Despite his cloaked persona, his testimony was, in the words of one attendee, a "game-changer."
Fryer spoke as a gay man with "real flesh and blood stand[ing] up before this organization and ask[ing] to be listened to" and evoked the great emotional toll of being forced to live in the closet — "this is the greatest loss: our honest humanity." The tide was turning but the intransigent faction needed a few more kicks. Representing a new generation of psychiatrists, Dr. Charles Silverstein would lay down the gauntlet: The APA could either continue to promote "undocumented theories that have unjustly harmed a great number of people" or accept the genuine science that being gay was no illness. At the next year's convention, in a final clash between opposing sides, Gay Activist Alliance member Ronald Gold pointed out the absurdity that a medical practice predicated on making sick people well was making "gay people sick." The APA ended its mental illness classification in 1974.
"Cured" represents a growing awareness of the history of "curing" homosexuality. Netflix recently premiered "Pray Away" about the so-called "ex-gays" who promoted conversion therapy, the destructive practice by fundamentalist Christian quacks. The film "Boy Erased" (2018) took a similar sledgehammer to conversion therapy.
Precisely because of the long-term ill-effects of stigmatizing gay consciousness, the LGBTQ community has in recent years targeted conversion therapy. Twenty states have banned conversion therapy for minors, and an additional five states have enacted partial bans.
Although thoroughly discredited by medical professionals, including the APA, conversion therapy continues to harm thousands of youths each year. While "Cured" is instructive for LGBTQ activists combatting conversion therapy nationwide, it has an even more important lesson.
"There isn't anything wrong with them, so there can't be anything wrong with me," is how one gay man remembers feeling upon entering a gay bar, witnessing convivial gay men and realizing it was time to ditch his homophobic shrink and embrace himself.
It struck a deep chord with me because I had a similar epiphany as a young man. Feeling my way around my sexuality as a grad student in New York, it all finally came together one night at a Greenwich bar as I sat across from two gay men and chatted about traveling and career ambitions. I am doing nothing wrong, I thought. It made no sense to be afraid of living my life as a gay man.
Our determination to live openly remains a potent inspiration for those still struggling with acceptance, and the strongest rebuke of those who would seek to erase us.
"Cured" premieres on PBS on Oct. 11.