Pioneering South African AIDS researcher Joseph Sonnabend dies at 88
Pioneering AIDS researcher and clinician Joseph Sonnabend, 88, died January 24, 2021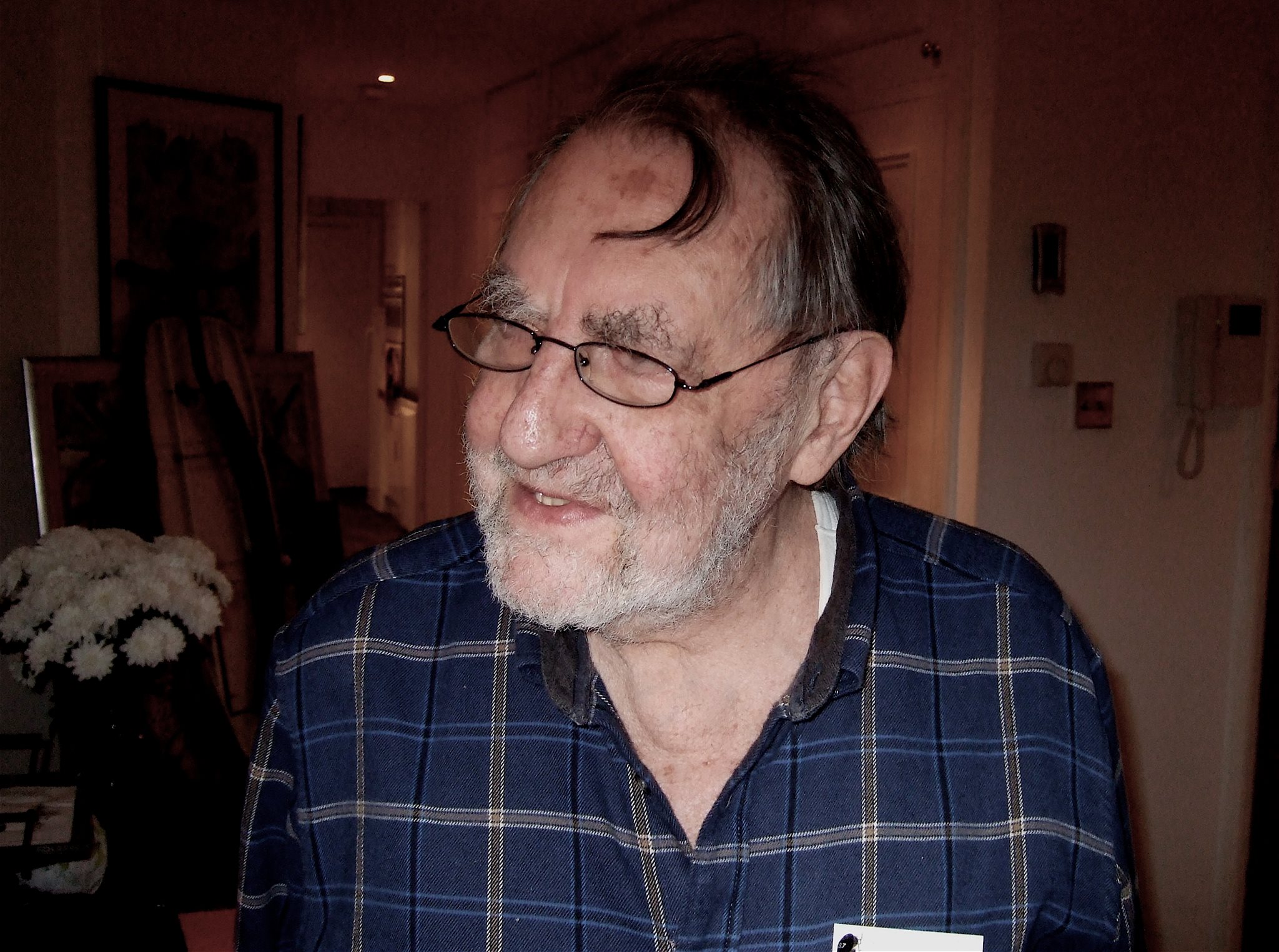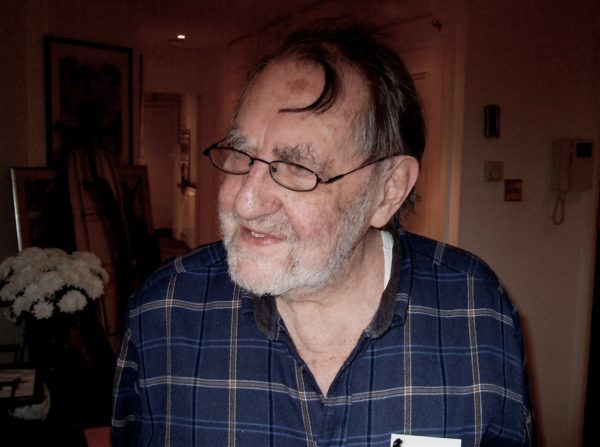 LONDON, UK – Pioneering AIDS researcher and clinician Joseph Sonnabend, 88, died January 24, 2021 at London's famed Wellington Hospital after suffering a heart attack on January 3, 2021.
Born in Johannesburg, South Africa, to a physician mother and university professor father, Joseph Adolph Sonnabend grew up in Bulawayo, in what was then Rhodesia (now Zimbabwe). He trained in infectious diseases at the University of the Witwatersrand in Johannesburg and the Royal College of Physicians in Edinburgh.
In the 1960s, Sonnabend worked in London under Alick Isaacs, the co-discoverer of interferon, at the National Institute of Medical Research. In the early 1970s, he moved to New York City to continue interferon research as associate professor at the Mt. Sinai School of Medicine. Sonnabend later served as Director of Continuing Medical Education at the Bureau of VD Control at the New York City Department of Health, where he advocated for a focus on gay men's health, particularly programs to reduce sexually-transmitted infections.
In 1978, he volunteered at the Gay Men's Health Project in Sheridan Square, Greenwich Village, New York City and started a private clinic for treating sexually transmitted infections. When gay men in his practice began to get sick, he was among the first clinicians in the U.S. to recognize the emerging AIDS epidemic.
Sonnabend was widely respected as an unusually compassionate clinician and researcher, willing to see any patient regardless of ability to pay, never giving up on a patient and always providing hope. In return, he earned an unusually devoted appreciation and admiration from his patients.
Simon Watney, a writer, activist and close friend of Sonnabend's, said, "One of Joe's most important contributions was his belief—that he conveyed to his patients—that AIDS would not be 100% fatal, that no matter how bleak the prognosis, some people would ultimately survive. That provided powerful hope at a time when hope was in short supply."
In a POZ Magazine interview in 1998, Sonnabend said,
"I realize that I was seeing cases of AIDS-related PCP in the late '70s. But I first encountered the disease a few months before the first New York Times report in July 1981. I had a patient who had parasites and had become anemic. And in order to have him worked up for anemia I referred him to a colleague. She had him admitted to St. Vincent's Hospital. In the course of working up his anemia, they put a tube down his stomach and saw these purple lesions. The biopsy showed Kaposi's Sarcoma (KS). Well, neither of us knew much about this rare a cancer, so she called the National Cancer Institute for a referral, and found out that there were 26 or 28 cases of young homosexual men in New York with KS. And this was unbelievable."
With a background in microbiology, virology, infectious diseases, and experience working with immune-compromised transplant patients, Sonnabend was uniquely qualified to help the scientific community grasp a better understanding this new, pernicious disease. Working independently of government agencies, which were slow to respond to the epidemic in those early days, Sonnabend conducted some of earliest research into AIDS, often at his own expense.
"The other doctors who were treating AIDS didn't have the research experience or the instincts or the colleagues. I'm not putting them down. They were just doctors with patients. And the academic researchers—the top immunologists, virologists and so on—who had the expertise, didn't have the patients. I had both the background and the patients. And that was an amazing discovery. I mean, it was as if I had jewels. I had something so valuable. I had patients who liked me, who were willing to give me blood, who would participate in anything. The one thing I didn't have was a freezer. I couldn't afford a freezer, so I kept the blood in a refrigerator that had a little freezing compartment."
To purchase a freezer and help fund research on his patients—before HIV was discovered or the disease had a name—Sonnabend reached out to a former interferon colleague, Dr. Mathilde Krim, who was also a noted philanthropist and fundraiser. He asked Krim to help raise $10,000; that collaboration led Sonnabend, Krim, activist Michael Callen and others to found the AIDS Medical Foundation, the first AIDS research group, now known as amfAR, the American Foundation for AIDS Research.
Sonnabend resigned as chair of amfAR's Scientific Advisory Committee in 1985, protesting what he believed was the organization's over-hyping, for fundraising purposes, of the threat of heterosexual female to male HIV transmission.
When asked about Sonnabend's contributions to the epidemic in 1998, Krim said, "What did Sonnabend contribute? He contributed me. He was the one who alerted me to the problem. I remember the day in the early '80s when Joe came to me and said, 'I've lost my stature as a physician. I have patients with big lymph nodes and high fevers, and they don't get better. What's strange is they're all young, gay men.' He's the only doctor I know who goes to every funeral. From the beginning, Joe said the government was wrong to give money to academic clinical research—people who had no contact with the disease."
Sonnabend also pioneered community-based clinical research, helping to launch the Community Research Initiative (now ACRIA) and other organizations. In 1983 he founded and until 1986 edited the journal AIDS Research, the first professional peer-reviewed publication focused on the epidemic. With Michael Callen and Tom Hannan, he co-founded the PWA Health Group, the first "buyers club" for people with AIDS in the world.
From the earliest days of the epidemic, Sonnabend championed the rights of people living with AIDS. He was particularly concerned by the ethical issues around the AIDS crisis, winning the Nellie Westerman Prize for Research in Ethics with his co-authors in 1983 for the article "Confidentiality, Informed Consent and Untoward Social Consequences in Research on a 'New Killer Disease' (AIDS)" in the journal Clinical Research. His work inspired the New York State Legislature to pass the first confidentiality protections for people with AIDS. In 1984, he initiated, with five of his patients and the New York State Attorney General, the first AIDS-related civil rights litigation, suing his landlord for attempting to evict him for treating people with AIDS at his office.
Believing that patients are their own best advocates, Sonnabend encouraged his patients to speak for themselves, not to rely on government officials, LGBT community leaders or others. When he introduced two of his patients, Michael Callen and Richard Berkowitz, it launched an historic activist collaboration. With Sonnabend's groundbreaking scientific guidance and editing, Callen and Berkowitz introduced the concept of "Safer Sex" to a global audience, through their landmark booklet, "How to Have Sex in an Epidemic: One Approach".
When Sonnabend found the use of Bactrim was effective as prophylaxis against pneumocystis carnii pneumonia, the leading killer of people with AIDS in the 80s, he urged his patients and community activists to advocate with government officials and educate community clinicians to establish Bactrim prophylaxis as a standard of care, saving an untold number of lives.
David Kirschenbaum, an AIDS activist and close friend, said "When thinking of all his accomplishments and contributions to saving lives during the AIDS crisis, one cannot separate Joe the scientist/physician from Joe the man. His compassion for humanity was the driving force behind all that he was able to achieve in medical research. This is why he eschewed the spotlight which he so rightly deserves."
Sonnabend earned the ire of some gay community activists when he encouraged gay men to change their sexual behaviors to avoid sexually-transmitted diseases, rather than just to have fewer sexual partners, as advocated by Gay Men's Health Crisis, the leading AIDS service provider in New York at the time.
Prior to the identification of HIV as the cause of AIDS in 1984, Sonnabend's investigations led him to propose that AIDS among gay men might be caused by multiple factors, including Epstein-Barr virus and repeated exposure to cytomegalovirus and semen. His multi-factorial model conflicted with the view that a single agent was likely responsible, which Sonnabend did not rule out. After the discovery of HIV, he acknowledged that HIV alone was enough to cause AIDS, but he maintained that repeated assaults on one's immune system from sexually-transmitted diseases played a role in the progression and severity of HIV infection.
"When AIDS first appeared, having witnessed this incredible surge in STDs in the late '70s, I felt that the two were connected. Saying that it was caused by some brand-new virus just didn't seem reasonable to me. I had been trained in a view of health and disease that had gone out of fashion by the time this disease hit. In my day, we were taught to look at disease not simply as something caused by a germ—there are many other factors that affect one's immunity and the ability to handle infectious diseases."
Reflecting on his multi-factorial model in 1998, Sonnabend said,
"In the beginning, as far as gay men were concerned, I thought this disease was only affecting those with a history of multiple STDs. But now I've encountered people who apparently have never had syphilis, hepatitis or anything else—who don't fit into that model. So that was wrong. The other thing is the role of HIV. It's not as simple as saying that HIV causes AIDS. It's rather a view that infection with almost any microorganism doesn't cause disease in every infected person. It's not clear that HIV came from monkeys who suddenly started to bite people in the last hundred years. It's probably been endemic for ages in a small percentage of humans, maybe more or less in different geographic areas. And that a small inoculum may not be followed by seroconversion, but that HIV becomes integrated into DNA, dormant and latent. It may be reactivated, but the immune system may control it and not enough virus is made to seroconvert. After all, many species have their own immunodeficiency retrovirus, which usually doesn't cause disease. Why should humans be any different? I don't think we're dealing with a simple infectious disease."
In 2000, he was recognized as an inaugural Award of Courage Honoree by amfAR. In 2005, he retired from his medical practice in New York and moved to London and on World AIDS Day that year, he was awarded a Red Ribbon Leadership Award from the National HIV/AIDS Partnership. In 2018, at the age of 85, he made his public debut as a composer of classical music, with a concert at London's Fitzrovia Chapel, part of the AIDS Histories and Cultural Festival.
Sean Strub, POZ magazine's founder and a former patient, wrote in a 1998 profile of Sonnabend, "The environment (in his office) was such that patients in the waiting room sometimes rearranged the order of seeing Joe, based on our collective assessment of who needed to see him first, or who had other doctors' appointments to get to. Joe's patients are protective of him. Those of us with insurance remind him to send out bills; those without often helped in his office, cooked him dinner or volunteered with the organizations Joe started. Over the years, his patients have redecorated, filed, cleaned and helped in the management of his practice."
He was pre-deceased by his sister, Yolanda Sonnabend, the renowned theatre designer and artist. He is survived by close friends, former colleagues, a number of his patients and two sons. Funeral details and a memorial event will be announced at a later date.
Patrick O'Connell, acclaimed AIDS activist, dies at 67
Played key role in creating red ribbon for awareness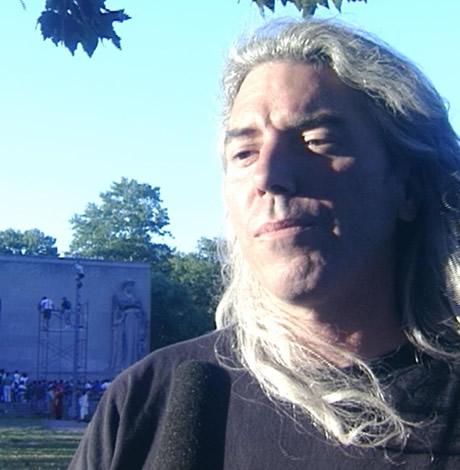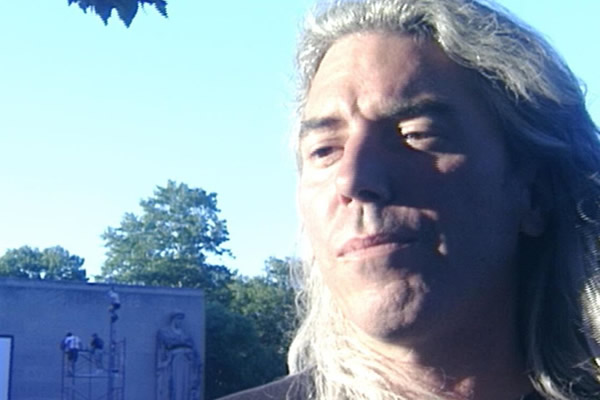 NEW YORK – Patrick O'Connell, a founding director of the New York City-based AIDS advocacy group Visual AIDS who played a lead role in developing the internationally recognized display of an inverted, V-shaped red ribbon as a symbol of AIDS advocacy, died on March 23 at a Manhattan hospital from AIDS-related causes, according to the New York Times. He was 67.
Visual AIDS said in a statement that O'Connell held the title of founding director of the organization from 1980 to 1995.
During those years, according to the statement and others who knew him, O'Connell was involved in the group's widely recognized and supported efforts to use art and artist's works to advocate in support of people with HIV/AIDS and efforts to curtail the epidemic that had a devastating impact on the art world.
Thanks to a grant from the Art Matters foundation, Visual AIDS was able to retain O'Connell as its first paid staff member in 1990, the group said in its statement.
"Armed with a fax machine and an early Macintosh computer, Patrick helped Visual AIDS grow from a volunteer group to a sustainable non-profit organization," the statement says. "A passionate spokesperson for the organization, he helped projects like Day Without Art, Night Without Light, and the Red Ribbon reach thousands of people and organizations across the world," the group says in its statement.
"We were living in a war zone," the statement quoted O'Connell as saying in a 2011 interview with the Long Island newspaper Newsday. "But it was like a war that was some kind of deep secret only we knew about," O'Connell said in the interview. "Thousands were dying of AIDS. We felt we had to respond with a visible expression," he told the newspaper.
With O'Connell's help, Visual AIDS in 1989 organized the first annual Day Without Art in which dozens of galleries and museums in New York and other cities covered art works with black cloths to symbolize the mourning of those who died of AIDS. Among those participating were the Brooklyn Museum, the J. Paul Getty Museum in Los Angeles, and the Metropolitan Museum of Art in New York, which replaced a Picasso painting with a "somber informational placard," according to the New York Times.
In 1990 O'Connell helped Visual AIDS organize the first Night Without Light, which was held at the time of World AIDS Day. New York City's skyscraper buildings, bridges, monuments, and Broadway theaters turned off their lights for 15 minutes to commemorate people who lost their lives to AIDS, the New York Times reported.
In the kickoff of its Red Ribbon Project in 1991, McConnell helped organize volunteers to join "ribbon bees" in which thousands of the ribbons were cut and folded for distribution around the city, the Times reports. Those who knew McConnell said he also arranged for his team of volunteers to call Broadway theaters and producers of the upcoming Tony Awards television broadcast to have participants and theater goers display the red ribbons on their clothes.
Among those displaying a red ribbon on his label at the Tony Wards broadcast was actor Jeremy Irons, who was one of the hosts. In later years, large numbers of celebrities followed the practice of wearing the red ribbon, and in 1993 the U.S. Postal Service issued a red ribbon stamp.
The Times reports that O'Connell was born and raised in Manhattan, where he attended Fordham Preparatory School and later graduated from Trinity College in Hartford, Conn., in 1973 with a bachelor's degree in history. According to Visual AIDS, O'Connell served as director of the Hallwalls arts center in Buffalo, N.Y. from 1977 to 1978 before returning to New York City to work for a gallery called Artists Space.
The Times reports that O'Connell learned in the middle 1980s that he had contracted AIDS and began a regimen of early AIDS treatment with a cocktail of over 30 pills a day. His involvement with Visual AIDS, which began in 1989, ended on an active basis in 1995 when his health worsened, the Times reports.
As one of the last remaining survivors of his New York contemporaries who had HIV beginning in the 1980s, O'Connell continued in his strong support for AIDS-related causes through 2000s and beyond, people who knew him said.
Visual AIDS says it is gathering remembrances and photos for a tribute post for O'Connell on its website. It has invited people to share their memories of him by sending written contributions and images via email to: [email protected].
National AIDS Memorial celebrates recent Pedro Zamora Scholars
Named in honor of AIDS educator, activist and reality television pioneer Pedro Zamora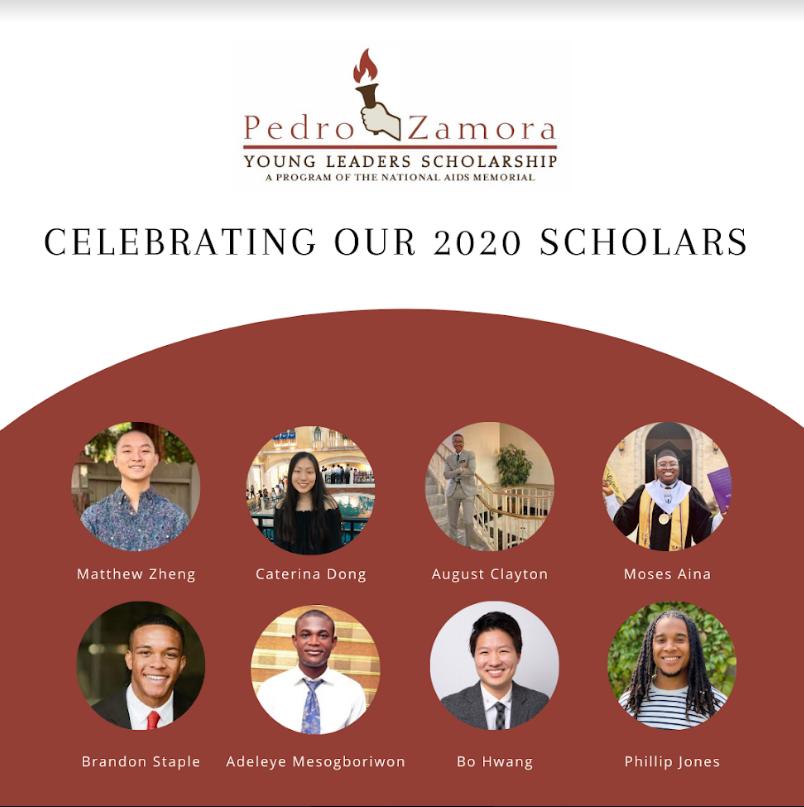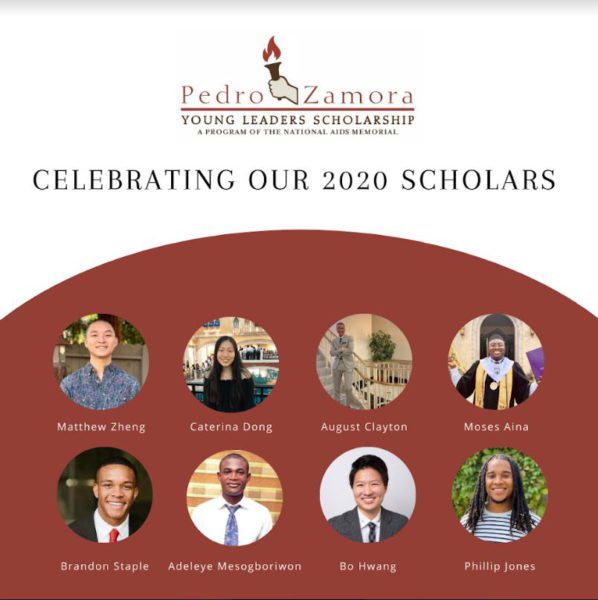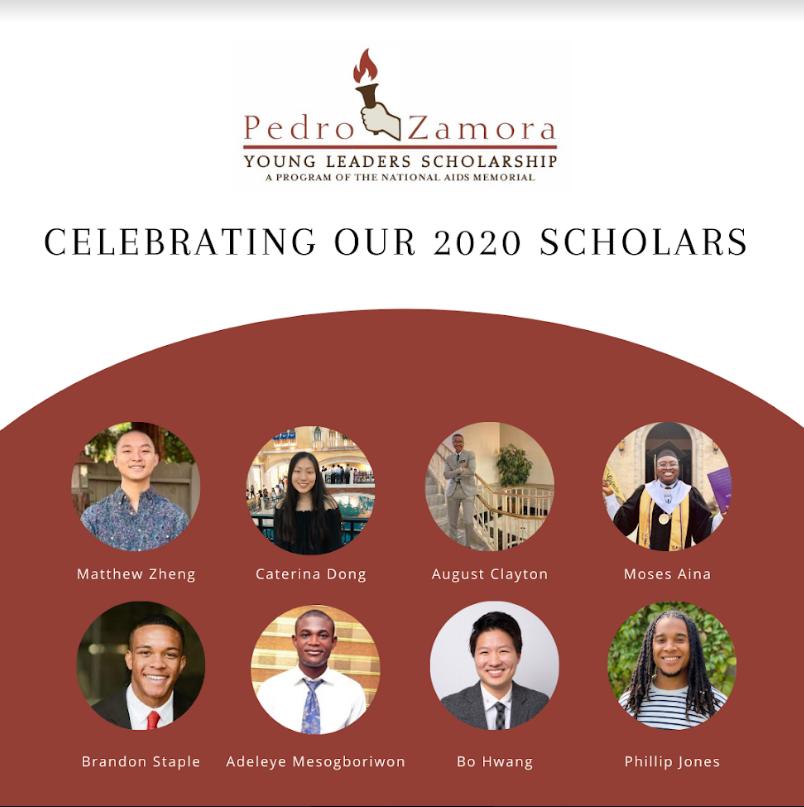 SAN FRANCISCO, CA. – The National AIDS Memorial is marking National Youth HIV & AIDS Awareness Day by celebrating its most recent Pedro Zamora Young Leaders Scholarship recipients, highlighting their work on campus and in their communities.
The memorial has created a special section on its scholarship website highlighting their work, impact and commitment to social change, particularly around HIV/AIDS, which continues to disproportionately impact young people and communities of color.
This past year, eight scholars were selected from six states across the country, each receiving $5,000 in financial scholarships. Their studies and work range from mitigating the impact of HIV/AIDS in communities of color and other marginalized communities and supporting mentor programs to reduce homelessness, to helping people navigate the criminal justice system and providing counsel to help people living with HIV through the challenges of Covid-19.
The scholars include Moses Aina, NYU Tisch, New York; August Clayton, Towson University, Maryland; Caterina Dong, Brown University, Rhode Island; Bo Hwang, UCLA, California; Philip Jones, San Francisco State University, California; Adeleye Mesogboriwon, Edward Waters College, Florida; Brandon Staple, Colorado University, Colorado; Matthew Zheng, Stanford University, California. Learn more about the scholars here.
"This amazingly talented group of students truly embodies the spirit of Pedro and his work to help reduce stigma, fear and prejudice," said Annie Wilson, National AIDS Memorial Board Member, who chairs the scholarship selection process, and was a scholarship recipient in 2012. "This scholarship provides a unique opportunity for us to celebrate the ideas and power of young people who are pursuing their educational goals and advancing social change through community service."
Named in honor of AIDS educator, activist and reality television pioneer Pedro Zamora, the scholarship supports young leaders who carry the torch of activists like Pedro in pursuit of a bold vision that never again will a community be harmed because of fear, silence, discrimination, or stigma. Much like Pedro himself, this scholarship seeks to support young scholars who embody their activism work in ways inspired by their own passions, insights, originality, and conviction.
The program is funded through the generous support of Gilead Sciences. Since its inception in 2009, the scholarship has been awarded more than 100 students, providing more than $350,000 in financial support for their higher education goals.
"This scholarship supports inspiring students who are leaders on campus and in their communities and are making a tremendous impact on so many important issues around health, social and racial justice," said John Cunningham, executive director, National AIDS Memorial. "Through the support of partners like Gilead Sciences, this program continues to grow, helping shape the next generation of leaders who carry Pedro's torch forward."
Applications for the Fall 2021/Spring 2022 school year are now being accepted. Learn more about how to apply at www.aidsmemorial.org/scholarships. Applications must be submitted by July 15, 2021.
New CDC data says people with HIV at high risk for intimate partner violence
There were also significant differences based on gender and sexual identity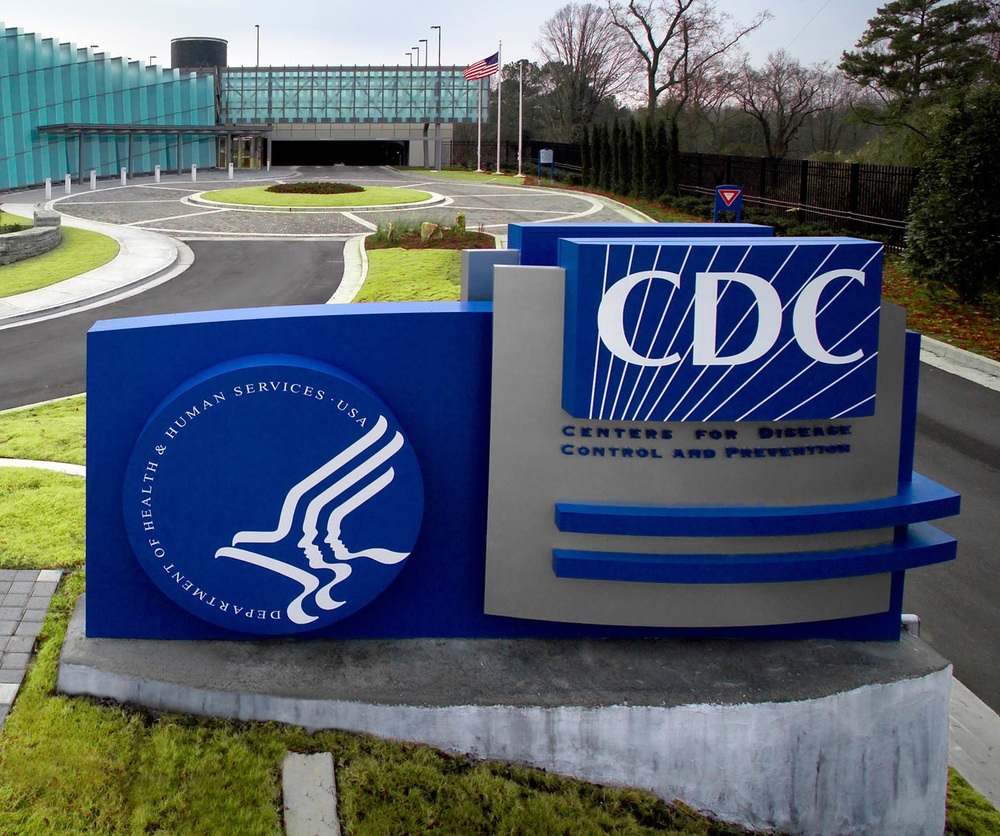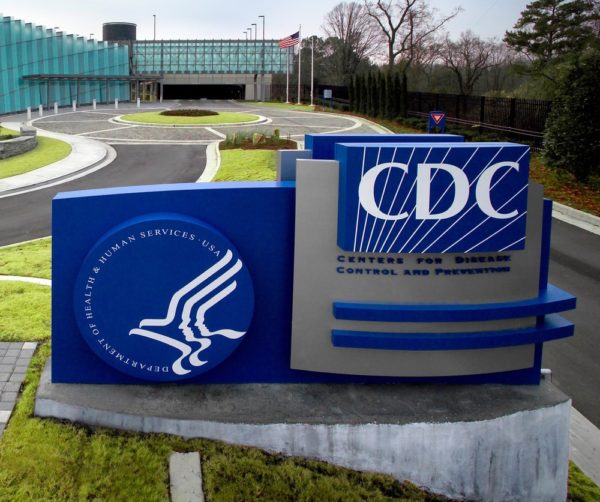 ATLANTA, GA. – New data from the Centers for Disease Control and Prevention (CDC) show that one in four adults with HIV in the United States has experienced intimate partner violence (IPV), which disproportionately affects women and LGBTQ populations.
Further, people with HIV who experienced IPV in the past 12 months were more likely to engage in behaviors associated with elevated HIV transmission risk, were less likely to be engaged in routine HIV care and more likely to seek emergency care services and have poor HIV clinical outcomes. The findings are reported in the American Journal of Preventive Medicine, published by Elsevier.
Lead Investigator Ansley B. Lemons-Lyn, MPH, and colleagues from the CDC's National Center for HIV/AIDS, Viral Hepatitis, STD, and TB Prevention and the National Center for Injury Prevention and Control in Atlanta, GA, USA, used data from the Medical Monitoring Project, an annual survey used to produce national estimates of sociodemographic, behavioral, and clinical characteristics of adults diagnosed with HIV.
Analysts estimated the prevalence of respondents who had ever experienced IPV and those who experienced IPV within the last 12 months and compared that with sociodemographic information, behavioral characteristics, clinical outcomes, and the use of emergency or inpatient medical services in the past year.
Among individuals with HIV, 26.3 percent had at least one experience of IPV. Significant differences were found by race/ethnicity and age; 35.6 percent of women, 28.9 percent of transgender people, and 23.2 percent of men had experienced IPV.
There were also significant differences based on gender and sexual identity. Although women overall experienced the highest prevalence of IPV, bisexual women experienced the highest proportion (51.5 percent) compared with all gender and sexual identity groups.
Overall, 4.4 percent of people with HIV had experienced IPV in the last 12 months. Statistically significant differences were found by sociodemographic characteristics, such as age and gender/sexual identify but not by race/ethnicity or gender identity.
The study found that compared with individuals with HIV who did not experience IPV in the last 12 months, those who did engaged in riskier behavior such as binge drinking, use of injection drugs, and transactional sex. They were more likely to report not receiving additional needed services.
These findings suggest that screening people with HIV for IPV and linking them to services, not only during HIV testing but also during routine HIV care, is important.
A higher proportion of individuals reporting IPV in the last 12 months were not receiving HIV medical care, were not taking antiretroviral therapy, and were more likely to miss HIV-related medical appointments. They were also more likely to have more than one emergency room visit or hospital admission in the past 12 months.
The study suggests that when IPV is identified, the safety and health of people with HIV can be improved with supportive services. IPV is preventable, especially when efforts begin early. The investigators note that most IPV and protection programs are tailored for heterosexual women. Given the extent to which the study found risk to other gender/sexual identity groups and racial/ethnic minorities, investigators suggest that programming should be tailored for marginalized groups.