Pioneering South African AIDS researcher Joseph Sonnabend dies at 88
Pioneering AIDS researcher and clinician Joseph Sonnabend, 88, died January 24, 2021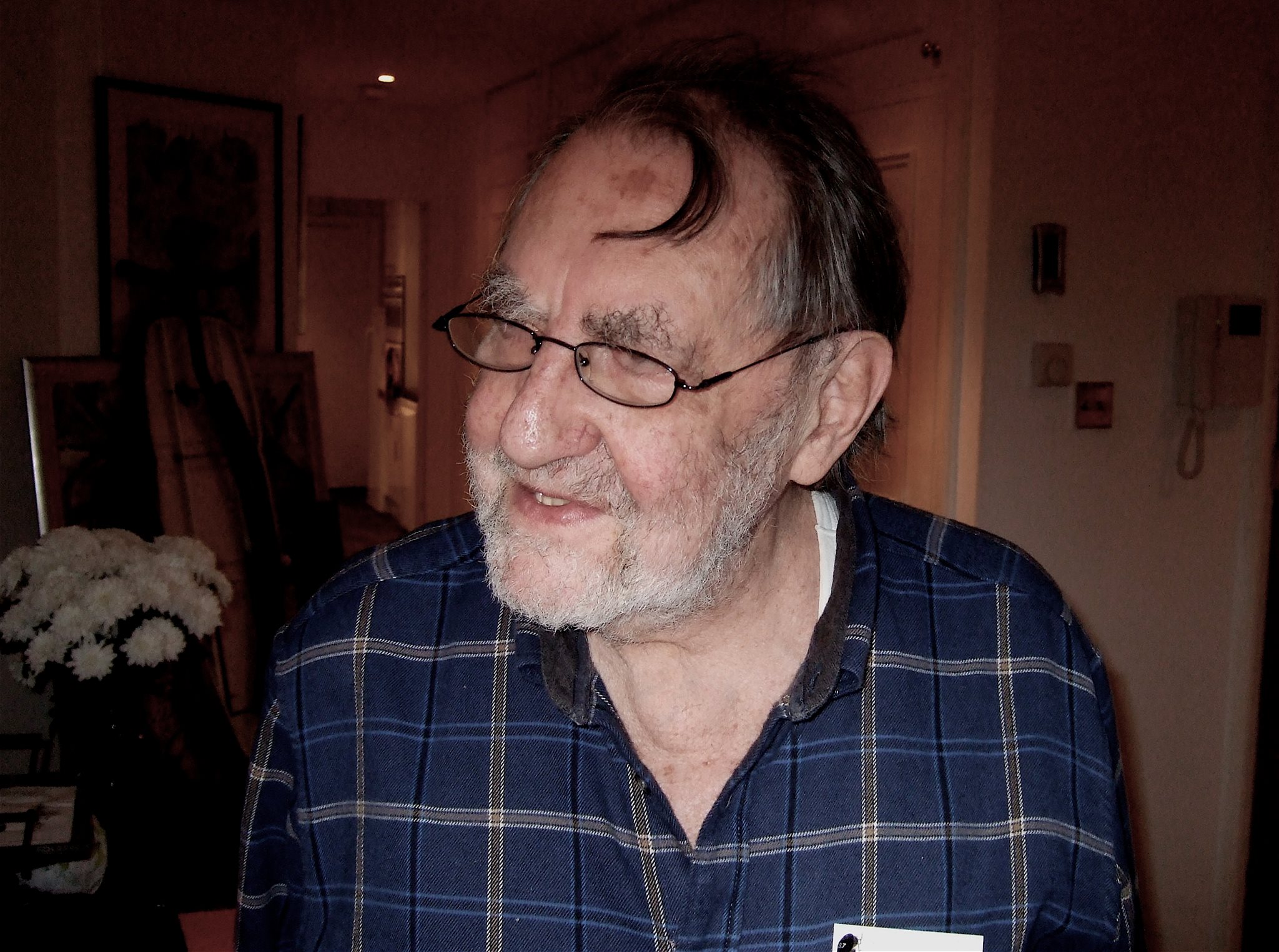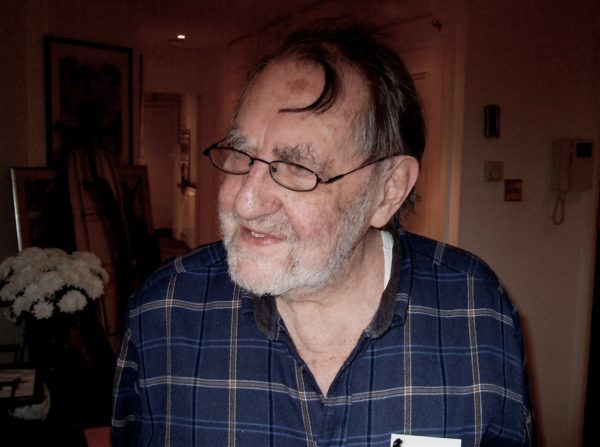 LONDON, UK – Pioneering AIDS researcher and clinician Joseph Sonnabend, 88, died January 24, 2021 at London's famed Wellington Hospital after suffering a heart attack on January 3, 2021.
Born in Johannesburg, South Africa, to a physician mother and university professor father, Joseph Adolph Sonnabend grew up in Bulawayo, in what was then Rhodesia (now Zimbabwe). He trained in infectious diseases at the University of the Witwatersrand in Johannesburg and the Royal College of Physicians in Edinburgh.
In the 1960s, Sonnabend worked in London under Alick Isaacs, the co-discoverer of interferon, at the National Institute of Medical Research. In the early 1970s, he moved to New York City to continue interferon research as associate professor at the Mt. Sinai School of Medicine. Sonnabend later served as Director of Continuing Medical Education at the Bureau of VD Control at the New York City Department of Health, where he advocated for a focus on gay men's health, particularly programs to reduce sexually-transmitted infections.
In 1978, he volunteered at the Gay Men's Health Project in Sheridan Square, Greenwich Village, New York City and started a private clinic for treating sexually transmitted infections. When gay men in his practice began to get sick, he was among the first clinicians in the U.S. to recognize the emerging AIDS epidemic.
Sonnabend was widely respected as an unusually compassionate clinician and researcher, willing to see any patient regardless of ability to pay, never giving up on a patient and always providing hope. In return, he earned an unusually devoted appreciation and admiration from his patients.
Simon Watney, a writer, activist and close friend of Sonnabend's, said, "One of Joe's most important contributions was his belief—that he conveyed to his patients—that AIDS would not be 100% fatal, that no matter how bleak the prognosis, some people would ultimately survive. That provided powerful hope at a time when hope was in short supply."
In a POZ Magazine interview in 1998, Sonnabend said,
"I realize that I was seeing cases of AIDS-related PCP in the late '70s. But I first encountered the disease a few months before the first New York Times report in July 1981. I had a patient who had parasites and had become anemic. And in order to have him worked up for anemia I referred him to a colleague. She had him admitted to St. Vincent's Hospital. In the course of working up his anemia, they put a tube down his stomach and saw these purple lesions. The biopsy showed Kaposi's Sarcoma (KS). Well, neither of us knew much about this rare a cancer, so she called the National Cancer Institute for a referral, and found out that there were 26 or 28 cases of young homosexual men in New York with KS. And this was unbelievable."
With a background in microbiology, virology, infectious diseases, and experience working with immune-compromised transplant patients, Sonnabend was uniquely qualified to help the scientific community grasp a better understanding this new, pernicious disease. Working independently of government agencies, which were slow to respond to the epidemic in those early days, Sonnabend conducted some of earliest research into AIDS, often at his own expense.
"The other doctors who were treating AIDS didn't have the research experience or the instincts or the colleagues. I'm not putting them down. They were just doctors with patients. And the academic researchers—the top immunologists, virologists and so on—who had the expertise, didn't have the patients. I had both the background and the patients. And that was an amazing discovery. I mean, it was as if I had jewels. I had something so valuable. I had patients who liked me, who were willing to give me blood, who would participate in anything. The one thing I didn't have was a freezer. I couldn't afford a freezer, so I kept the blood in a refrigerator that had a little freezing compartment."
To purchase a freezer and help fund research on his patients—before HIV was discovered or the disease had a name—Sonnabend reached out to a former interferon colleague, Dr. Mathilde Krim, who was also a noted philanthropist and fundraiser. He asked Krim to help raise $10,000; that collaboration led Sonnabend, Krim, activist Michael Callen and others to found the AIDS Medical Foundation, the first AIDS research group, now known as amfAR, the American Foundation for AIDS Research.
Sonnabend resigned as chair of amfAR's Scientific Advisory Committee in 1985, protesting what he believed was the organization's over-hyping, for fundraising purposes, of the threat of heterosexual female to male HIV transmission.
When asked about Sonnabend's contributions to the epidemic in 1998, Krim said, "What did Sonnabend contribute? He contributed me. He was the one who alerted me to the problem. I remember the day in the early '80s when Joe came to me and said, 'I've lost my stature as a physician. I have patients with big lymph nodes and high fevers, and they don't get better. What's strange is they're all young, gay men.' He's the only doctor I know who goes to every funeral. From the beginning, Joe said the government was wrong to give money to academic clinical research—people who had no contact with the disease."
Sonnabend also pioneered community-based clinical research, helping to launch the Community Research Initiative (now ACRIA) and other organizations. In 1983 he founded and until 1986 edited the journal AIDS Research, the first professional peer-reviewed publication focused on the epidemic. With Michael Callen and Tom Hannan, he co-founded the PWA Health Group, the first "buyers club" for people with AIDS in the world.
From the earliest days of the epidemic, Sonnabend championed the rights of people living with AIDS. He was particularly concerned by the ethical issues around the AIDS crisis, winning the Nellie Westerman Prize for Research in Ethics with his co-authors in 1983 for the article "Confidentiality, Informed Consent and Untoward Social Consequences in Research on a 'New Killer Disease' (AIDS)" in the journal Clinical Research. His work inspired the New York State Legislature to pass the first confidentiality protections for people with AIDS. In 1984, he initiated, with five of his patients and the New York State Attorney General, the first AIDS-related civil rights litigation, suing his landlord for attempting to evict him for treating people with AIDS at his office.
Believing that patients are their own best advocates, Sonnabend encouraged his patients to speak for themselves, not to rely on government officials, LGBT community leaders or others. When he introduced two of his patients, Michael Callen and Richard Berkowitz, it launched an historic activist collaboration. With Sonnabend's groundbreaking scientific guidance and editing, Callen and Berkowitz introduced the concept of "Safer Sex" to a global audience, through their landmark booklet, "How to Have Sex in an Epidemic: One Approach".
When Sonnabend found the use of Bactrim was effective as prophylaxis against pneumocystis carnii pneumonia, the leading killer of people with AIDS in the 80s, he urged his patients and community activists to advocate with government officials and educate community clinicians to establish Bactrim prophylaxis as a standard of care, saving an untold number of lives.
David Kirschenbaum, an AIDS activist and close friend, said "When thinking of all his accomplishments and contributions to saving lives during the AIDS crisis, one cannot separate Joe the scientist/physician from Joe the man. His compassion for humanity was the driving force behind all that he was able to achieve in medical research. This is why he eschewed the spotlight which he so rightly deserves."
Sonnabend earned the ire of some gay community activists when he encouraged gay men to change their sexual behaviors to avoid sexually-transmitted diseases, rather than just to have fewer sexual partners, as advocated by Gay Men's Health Crisis, the leading AIDS service provider in New York at the time.
Prior to the identification of HIV as the cause of AIDS in 1984, Sonnabend's investigations led him to propose that AIDS among gay men might be caused by multiple factors, including Epstein-Barr virus and repeated exposure to cytomegalovirus and semen. His multi-factorial model conflicted with the view that a single agent was likely responsible, which Sonnabend did not rule out. After the discovery of HIV, he acknowledged that HIV alone was enough to cause AIDS, but he maintained that repeated assaults on one's immune system from sexually-transmitted diseases played a role in the progression and severity of HIV infection.
"When AIDS first appeared, having witnessed this incredible surge in STDs in the late '70s, I felt that the two were connected. Saying that it was caused by some brand-new virus just didn't seem reasonable to me. I had been trained in a view of health and disease that had gone out of fashion by the time this disease hit. In my day, we were taught to look at disease not simply as something caused by a germ—there are many other factors that affect one's immunity and the ability to handle infectious diseases."
Reflecting on his multi-factorial model in 1998, Sonnabend said,
"In the beginning, as far as gay men were concerned, I thought this disease was only affecting those with a history of multiple STDs. But now I've encountered people who apparently have never had syphilis, hepatitis or anything else—who don't fit into that model. So that was wrong. The other thing is the role of HIV. It's not as simple as saying that HIV causes AIDS. It's rather a view that infection with almost any microorganism doesn't cause disease in every infected person. It's not clear that HIV came from monkeys who suddenly started to bite people in the last hundred years. It's probably been endemic for ages in a small percentage of humans, maybe more or less in different geographic areas. And that a small inoculum may not be followed by seroconversion, but that HIV becomes integrated into DNA, dormant and latent. It may be reactivated, but the immune system may control it and not enough virus is made to seroconvert. After all, many species have their own immunodeficiency retrovirus, which usually doesn't cause disease. Why should humans be any different? I don't think we're dealing with a simple infectious disease."
In 2000, he was recognized as an inaugural Award of Courage Honoree by amfAR. In 2005, he retired from his medical practice in New York and moved to London and on World AIDS Day that year, he was awarded a Red Ribbon Leadership Award from the National HIV/AIDS Partnership. In 2018, at the age of 85, he made his public debut as a composer of classical music, with a concert at London's Fitzrovia Chapel, part of the AIDS Histories and Cultural Festival.
Sean Strub, POZ magazine's founder and a former patient, wrote in a 1998 profile of Sonnabend, "The environment (in his office) was such that patients in the waiting room sometimes rearranged the order of seeing Joe, based on our collective assessment of who needed to see him first, or who had other doctors' appointments to get to. Joe's patients are protective of him. Those of us with insurance remind him to send out bills; those without often helped in his office, cooked him dinner or volunteered with the organizations Joe started. Over the years, his patients have redecorated, filed, cleaned and helped in the management of his practice."
He was pre-deceased by his sister, Yolanda Sonnabend, the renowned theatre designer and artist. He is survived by close friends, former colleagues, a number of his patients and two sons. Funeral details and a memorial event will be announced at a later date.
New highly-infectious variant of HIV discovered by Dutch scientists
This new variant of HIV-1 damaged the immune system twice as fast, "placing individuals at risk of developing AIDS much more rapidly"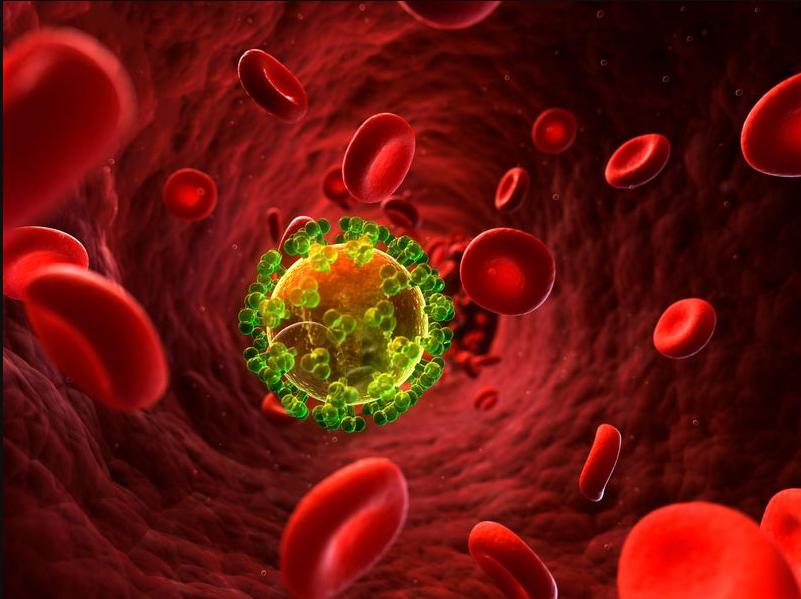 CAMBRIDGE, UK – A study published this week by Science (journal) detailed an alarming discovery by researchers, clinicians and epidemiologists in the Netherlands of a new, highly-infectious mutated variant strain of the human immunodeficiency virus, (HIV), circulating in the country.
The BEEHIVE project – which stands for "bridging the epidemiology and evolution of HIV in Europe and Uganda," detailed the findings which showed that a distinct subtype-B viral variant of HIV-1 damaged the immune system twice as fast, "placing individuals at risk of developing AIDS much more rapidly", and those with this variant were at a higher risk of transmitting the virus to others.
The variant, known as the "VB variant", causes CD4 cell decline to occur twice as fast in infected individuals compared with other viral variants. This is a clinical hallmark, or "signature" of the extent of damage caused by the HIV virus. In addition, those infected with the VB variant also demonstrated an increased risk of transmitting the virus to others, the data suggests.
Individuals infected with the new "VB variant" (for virulent subtype B) showed significant differences before antiretroviral treatment compared with individuals infected with other HIV variants:
Individuals with the VB variant had a viral load (the level of the virus in the blood) between 3.5 and 5.5 times higher.
In addition, the rate of CD4 cell decline (the hallmark of immune system damage by HIV) occurred twice as fast in individuals with the VB variant, placing them at risk of developing AIDS much more rapidly.
Individuals with the VB variant also showed an increased risk of transmitting the virus to others.
The project's researchers, clinicians and epidemiologists did determine however, that those infected with the VB variant had "similar immune system recovery and survival to individuals with other HIV variants."
However, the researchers stress that because the VB variant causes a more rapid decline in immune system strength, this makes it critical that individuals are diagnosed early and start treatment as soon as possible.
BEEHIVE project's lead author Dr Chris Wymant, from the University of Oxford's Big Data Institute and Nuffield Department of Medicine, said: "Before this study, the genetics of the HIV virus were known to be relevant for virulence, implying that the evolution of a new variant could change its impact on health. Discovery of the VB variant demonstrated this, providing a rare example of the risk posed by viral virulence evolution."
"Our findings emphasize the importance of World Health Organization guidance that individuals at risk of acquiring HIV have access to regular testing to allow early diagnosis, followed by immediate treatment. This limits the amount of time HIV can damage an individual's immune system and jeopardise their health. It also ensures that HIV is suppressed as quickly as possible, which prevents transmission to other individuals," Senior author Professor Christophe Fraser from the University of Oxford's Big Data Institute and Nuffield Department of Medicine, added.

In its Global HIV & AIDS statistics — Fact sheet, the UNAIDS Secretariat detailed the statistical data: 
GLOBAL HIV STATISTICS
28.2 million people were accessing antiretroviral therapy as of 30 June 2021.
37.7 million [30.2 million–45.1 million] people globally were living with HIV in 2020.
1.5 million [1.0 million–2.0 million] people became newly infected with HIV in 2020.
680 000 [480 000–1.0 million] people died from AIDS-related illnesses in 2020.
79.3 million [55.9 million–110 million] people have become infected with HIV since the start of the epidemic.
36.3 million [27.2 million–47.8 million] people have died from AIDS-related illnesses since the start of the epidemic.
People living with HIV
In 2020, there were 37.7 million [30.2 million–45.1 million] people living with HIV.

36.0 million [28.9 million–43.2 million] adults.
1.7 million [1.2 million–2.2 million] children (0–14 years).
53% of all people living with HIV were women and girls.

84% [67– >98%] of all people living with HIV knew their HIV status in 2020.
About 6.1 million [4.9 million–7.3 million] people did not know that they were living with HIV in 2020.
People living with HIV accessing antiretroviral therapy
As of 30 June 2021, 28.2 million people were accessing antiretroviral therapy, up from 7.8 million [6.9 million–7.9 million] in 2010.
In 2020, 73% [56–88%] of all people living with HIV were accessing treatment.

74% [57–90%] of adults aged 15 years and older living with HIV had access to treatment, as did 54% [37–69%] of children aged 0–14 years.
79% [61–95%] of female adults aged 15 years and older had access to treatment; however, just 68% [52–83%] of male adults aged 15 years and older had access.

85% [63– >98%] of pregnant women living with HIV had access to antiretroviral medicines to prevent transmission of HIV to their child in 2020.
New HIV infections
New HIV infections have been reduced by 52% since the peak in 1997.

In 2020, around 1.5 million [1.0 million–2.0 million] people were newly infected with HIV, compared to 3.0 million [2.1 million–4.2 million] people in 1997.
Women and girls accounted for 50% of all new infections in 2020.

Since 2010, new HIV infections have declined by 31%, from 2.1 million [1.5 million–2.9 million] to 1.5 million [1.0 million–2.0 million] in 2020.

Since 2010, new HIV infections among children have declined by 53%, from 320 000 [210 000–510 000] in 2010 to 150 000 [100 000–240 000] in 2020.
AIDS-related deaths
AIDS-related deaths have been reduced by 64% since the peak in 2004 and by 47% since 2010.

In 2020, around 680 000 [480 000–1 million] people died from AIDS-related illnesses worldwide, compared to 1.9 million [1.3 million–2.7 million] people in 2004 and 1.3 million [910 000–1.9 million] people in 2010.

AIDS-related mortality has declined by 53% among women and girls and by 41% among men and boys since 2010.
'Promising' HIV vaccine study conducted at George Washington University
"We are tremendously excited to be advancing this new direction in HIV vaccine design with Moderna's mRNA platform"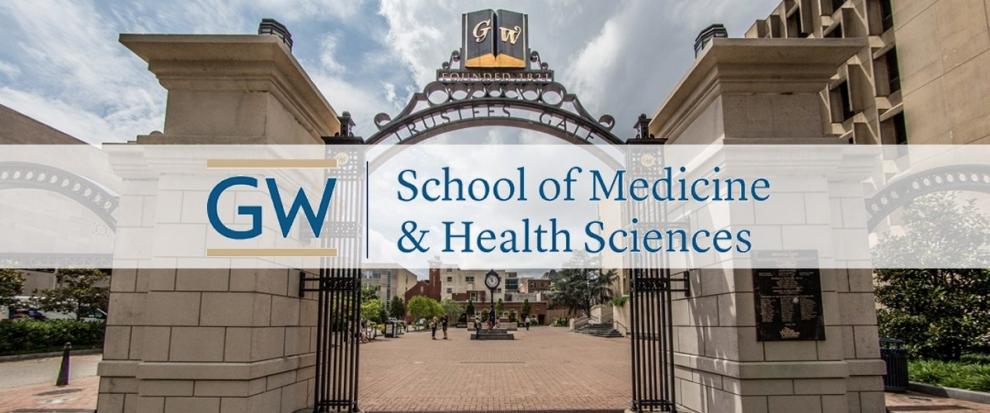 WASHINGTON – D.C.'s George Washington University School of Medicine and Health Sciences is one of four sites across the country in which a preliminary component of an experimental HIV vaccine is being given to volunteer participants in a study aimed at reversing years of failed attempts to develop an effective HIV vaccine by pursuing what study sponsors say is a new, promising approach.
The study, which involves 56 healthy, HIV-negative volunteer participants, is being conducted by the nonprofit scientific research organization known as IAVI and the biotechnology company Moderna, which developed one of the coronavirus vaccines now being used throughout the world.
In a Jan. 27 joint statement, IAVI and Moderna said their study is part of a Phase 1 trial designed to test newly developed experimental HIV vaccine antigens to determine if they will lead to the development of an effective HIV vaccine.
According to scientific literature, antigens are substances such as bacteria, viruses, and chemicals that induce the body to release antibodies that fight off infections. The statement by IAVI and Moderna says a vaccine technology developed by Moderna to use another component of the human body called messenger RNA or mRNA to strengthen a potential vaccine's ability to fight off infection by HIV is also a part of this vaccine study.
"We are tremendously excited to be advancing this new direction in HIV vaccine design with Moderna's mRNA platform," Mark Feinberg, president and CEO of IAVI, says in the statement. "The search for an HIV vaccine has been long and challenging and having new tools in terms of immunogens and platforms could be the key to making rapid progress toward an urgently needed, effective HIV vaccine," he says in the statement.
The statement says that scientific teams at IAVI and the biotechnology firm Scripps Research helped to develop the HIV vaccine antigens being tested in the trials taking place at the GW School of Medicine and Health Sciences and at locations in Atlanta, Ga., Seattle, Wash., and San Antonio, Tex.
It says the trial involving the 56 volunteer participants — who are divided among the four sites — began on Jan. 27 and is being funded by the Bill & Melinda Gates Foundation.
Among those calling the IAVI-Moderna trial an important step in HIV vaccine development is Carl Dieffenbach, director of the Division of AIDS at the National Institute of Allergies and Infectious Diseases (NIAID), which is part of the U.S. National Institutes of Health.
"This is a variation of a theme," Dieffenbach told the Washington Blade. "IAVI in collaboration with NIH did a version of this study already with a protein form of this immunogen," Dieffenbach said. He said that study worked out well and was published in a scientific journal.
"What's unique about this latest study is they're using RNA to deliver the vaccine rather than a protein," said Dieffenbach. "So, this is an important step for us in the vaccine field, that they can now compare the protein to the RNA."
Dieffenbach said the IAVI-Moderna trial is taking place after two other recently completed HIV vaccine studies involving human trials that NIAID was involved in resulted in findings that the two experimental HIV vaccines were ineffective. He said a third HIV vaccine study NIAID is involved in that is taking place in the U.S. and South America is expected to be completed in about a year.
The ongoing study in the Americas involves men who have sex with men and transgender individuals as those participating in that vaccine trial, he said.
Dieffenbach said in addition to the vaccine studies, NIAID is monitoring at least two studies of medication aimed at curing HIV. One of the studies was conducted by HIV researcher Dr. Timothy Schacker, who serves as Vice Dean for research at the University of Minnesota Medical School.
Schacker arranged for human trials of people who are HIV positive and taking standard anti-retroviral HIV medication to be given an experimental HIV cure medication developed by the biotechnology company ImmunityBio called Anktiva, according to a Jan. 31 statement released by ImmunityBio.
The statement says the trials showed promising results in the ability of Anktiva to induce the immune system of HIV-positive patients under standard HIV treatment who participated in the study to "kill" the latent or "hidden" HIV in their body that would otherwise reactivate and cause illness if they stopped taking HIV medication.
The goal of the development of Anktiva is to "rid the body of the virus for good and eliminate the need for antiretroviral therapy," the company's statement says.
Dieffenbach said his office was also monitoring an HIV cure study being conducted by the Rockville, Md., based genetic engineering company called American Gene Technologies. The company is conducting a human trial for a therapeutic treatment it has developed that's intended to enable the immune system of HIV-positive people to permanently eliminate HIV from their bodies. The company has said it was hopeful that early results of the effectiveness of the treatment would become available this year.
Federal blood donation study recruiting gay, bi men
The study is aimed at assessing the individual risk of a gay or bisexual man transmitting HIV if they donate blood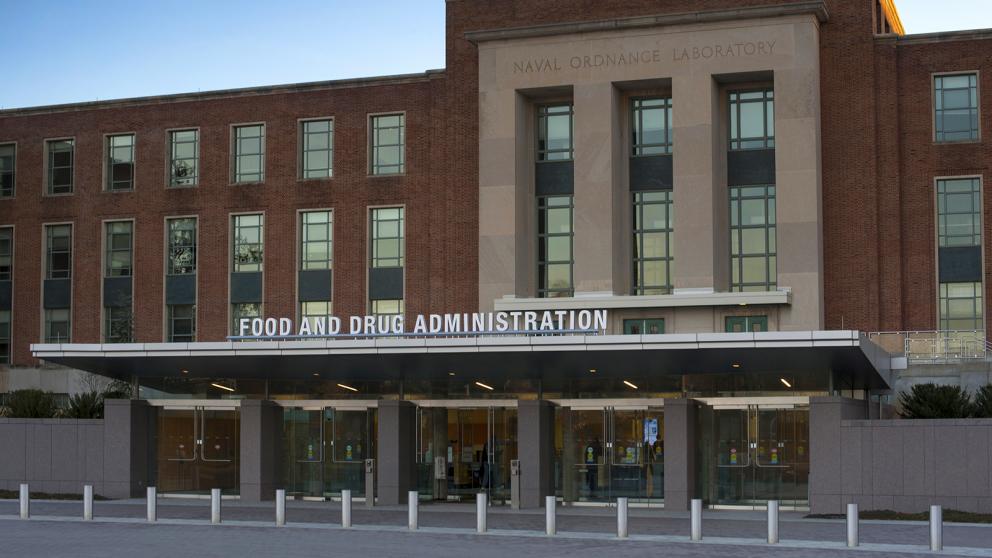 SILVER SPRING, Md. – Washington D.C.'s Whitman-Walker Institute and the Los Angeles LGBT Center are among LGBTQ supportive organizations in eight U.S. cities working with the nation's three largest blood donation centers on a study to find a way to significantly ease blood donation eligibility for men who have sex with men or MSM.
The study, which is funded by the U.S. Food and Drug Administration, calls for recruiting a total of 2,000 gay and bisexual men in eight U.S. cities selected for the study to test the reliability of a detailed donor history questionnaire aimed at assessing the individual risk of a gay or bisexual man transmitting HIV if they donate blood.
A statement released by the study organizers says the questionnaire, which could be given to a gay or bisexual person showing up at a blood donation site, could be a replacement for the FDA's current policy of banning men who have had sex with another man within the previous three months from donating blood.
In the early years of the AIDS epidemic in the 1980s, the FDA put in place a permanent ban on blood donations by men who have sex with men. In 2015, with advanced HIV testing and screening techniques readily available, the FDA lifted its permanent ban on MSM blood donations and replaced it with a 12-month restriction for sexual activity between MSM.
The FDA further reduced the time of sexual abstinence for MSM to three months in 2020.
LGBTQ rights organizations and others advocating for a change in the current FDA restriction point out that at a time when the nation is facing a severe shortage of blood donations due to the COVID pandemic, the three-month donation deferral requirement for MSM is preventing a large number of blood donations from men whose risk of HIV infection is low to nonexistent.
Under the FDA-funded and initiated study, the American Red Cross, Vitalant, and OneBlood — the nation's three largest blood donation centers — have been conducting the questionnaire testing since the study was launched in March 2021.
"To gather the necessary data, the blood centers will partner with LGBTQ+ Centers in Washington, D.C., San Francisco, Orlando, New Orleans/Baton Rouge, Miami, Memphis, Los Angeles, and Atlanta," the study organizers say in a statement on a website launched to help recruit volunteers for the study.
"The study will enroll a total of 2,000 gay and bisexual men (250 – 300 from each area) who meet the study eligibility criteria," the statement says.
Among the criteria for being eligible, the statement says, is the person must be between 18 and 39 years old, have expressed an interest in donating blood, must have had sex with at least one other man in the three months before joining the study, and must agree to an HIV test. A negative test result is also required for acceptance into the study.
The study is officially named ADVANCE, which stands for Assessing Donor Variability And New Concepts in Eligibility.
"The ADVANCE study is a first step in providing data that will help the FDA determine if a donor history questionnaire based on individual risk would be as effective as time-based deferral, in reducing the risk of HIV in the blood supply," the study organizers statement says.
"If the scientific evidence supports the use of the different questions, it could mean men who have sex with men who present to donate would be assessed based upon their own individual risk for HIV infection and not according to when their last sexual contact with another man occurred," the statement continues. "The ADVANCE study is groundbreaking because it's the first time a study is being conducted that could result in individual risk assessment for men who have sex with men to donate blood," the statement says.
The Whitman-Walker Institute, which is among the community-based organizations involved in helping organize and conduct the study, is an arm of Whitman-Walker Health, the LGBTQ supportive D.C. health center.
Christopher Cannon, director of Research Operations for Whitman-Walker Institute, said that since the D.C.-based part of the study was launched early last year prior to the official announcement of the study on March 20, D.C. has surpassed the original city goal of recruiting 250 participants for the study.
"We are currently at 276 as of last Friday's report," Cannon told the Blade in a Jan. 13 interview. "And the current goal is now 300," he said. "So, we're hoping to push this over that goal line in the coming days and weeks.
Cannon said that like the community organizations involved in the study in other cities, Whitman-Walker Institute's role has been focused on recruiting gay and bisexual men to participate in the study and to send them to the American Red Cross headquarters building at 430 17th St., N.W. near the White House. That site, which serves as a blood donation center, is also serving as the site where study participants are screened, interviewed, and presented with a detailed questionnaire.
"We promote the study within ," Cannon said. "We promote it to our networks. We did social media promotions across the city.'
Although Whitman-Walker doesn't have the final draft of the questionnaire being presented to study participants, Cannon said he has seen "bits and pieces" of it.
"They ask very direct questions about the person's sex life, sexual partners, sex acts, numbers of partners," Cannon said. "There are questions about condom use, PrEP use, drug use. How recently have you had sex? Lots of related questions," he said.
"It's really about trying to figure out effectively which are the best questions," according to Cannon. "The hope is by analyzing the questions and identifying maybe the best 10 to 12 questions that can be universally used…to get the best answers that identify the individuals that may have the highest risk," he said. Doing that, he points, out can help determine which men who have sex with men should be eligible to safely donate blood.
A statement released by Whitman-Walker last March calls the study a "monumental research effort" that has the potential to lift the stigma imposed on gay and bisexual men whose ability to donate blood is currently based on their sexual orientation.
"The ADVANCE study is designed to understand if, by asking carefully crafted and research-informed research questions, blood collectors can screen potential blood donors for their individual HIV risk factors rather than applying a ban against sexually active gay and bisexual men," the statement says.
"The goal is to move away from overly broad questions that exclude potential donors and spread stigmatizing messages about MSM and their HIV risks," it says.
Cannon said that as of last week, study organizers had recruited a total of 879 study participants nationwide out of the goal of 2,000 participants needed to complete the study. He said issues related to the COVID pandemic created delays in the recruitment efforts, but study organizers were hopeful the study could be completed by this summer.
Information about participating in the study or learning more about it can be obtained at advancestudy.org.