January 26, 2021 at 12:09 am PST | by Staff reports
Stay-At-Home order in California canceled- L.A. County officials announce outdoor dining will be permitted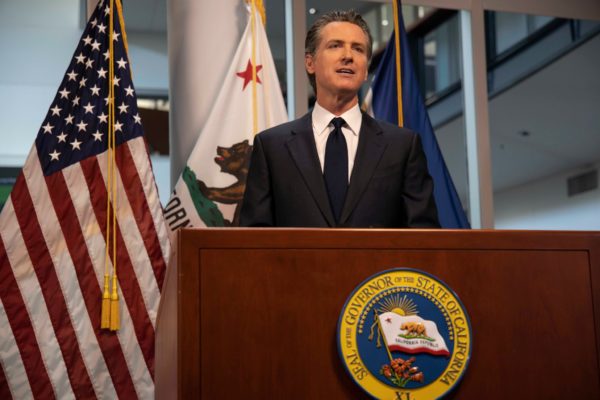 SACRAMENTO – California Governor Gavin Newsom announced Monday that he was cancelling the stay-at-home order that had been reimposed on residents of 51 of the state's 58 counties last month as a state-wide shortage of ICU and hospital beds crippled California's healthcare systems.
The shortages had occurred as a result of surging coronavirus COVID-19 cases during back to back holiday travel periods.
Newsom's latest announcement comes as officials try to ramp up vaccinations and hospitalization rates show signs of improvement.
The California Department of Public Health said in a statement Monday that the four-week ICU capacity projected for Southern California, the Bay Area and San Joaquin Valley are above 15% — the threshold that would have allowed them to exit the regional stay-at-home order.
"California is slowly starting to emerge from the most dangerous surge of this pandemic yet, which is the light at the end of the tunnel we've been hoping for," Dr. Mark Ghaly, the California Health and Human Services secretary, said in a statement.
The Los Angeles County of Public Health announced Monday afternoon that it was going to align with the State Health Officer Order which was reopening key business sectors, including outdoor dining as of Friday.
With the lifting of the Regional Stay Home Order, the Los Angeles County Health Officer Order that was issued on Nov. 25 is now in effect until a new Health Officer Order is issued later this week to more fully align with the sector openings permitted in the purple tier.
The following is allowed starting today with adherence to all of the sector specific directives to ensure distancing, wearing of face coverings, and infection control:
Private gatherings outdoors up to 3 households and up to a total of 15 people

Museums, zoos, aquariums outdoor operations at 50% occupancy

Cardrooms outdoor operations at 50% occupancy

Miniature golf, go karts, batting cages outdoor operations at 50% occupancy

Outdoor recreational activities are open

Hotels & motels for tourism and individual travel allowed

Fitness facilities open for outdoor operations

Personal care services open indoors at 25% capacity

Indoor mall, shopping center, lower-risk retail open at 25% indoor capacity; food courts and common areas closed
The following restrictions remain in effect until January 29:
Restaurants, wineries and breweries remain open for pick-up, delivery, and take-out only.
Non-essential businesses closed from 10:00 p.m. to 5:00 a.m.
Public Health confirmed 43 new deaths and 6,642 new cases of COVID-19.  Today's number of new cases and deaths reflect a reporting lag from over the weekend. To date, Public Health identified 1,079,396 positive cases of COVID-19 across all areas of L.A. County and a total of 15,303 deaths.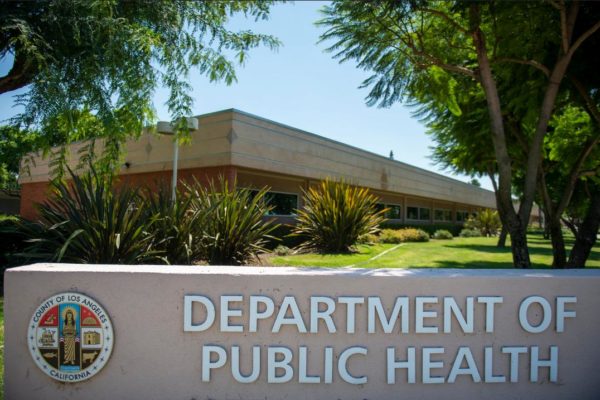 Testing results are available for nearly 5,400,000 county residents with 19% of people testing positive.  Monday's daily test positivity rate is 11.9%. There are 6,486 people with COVID-19 currently hospitalized and 25% of these people are in the ICU. 
Newsom and state legislative leaders have agreed to a proposal to extend through June protections against evictions for California tenants financially harmed by the COVID-19 pandemic.
The proposal ironed out with Assembly Speaker Anthony Rendon (D-Lakewood) and Senate President Pro Tem Toni Atkins (D-San Diego) and introduced in legislation made public today would also create a rent subsidy program using up to $2.6 billion in federal rental relief dollars.
"Today, we are announcing an agreement to extend the eviction moratorium in California through June 30, 2021 – protecting tenants and small landlords from losing their housing as the nation continues to confront the pandemic. We are also moving forward as quickly as possible to deploy California's share of the latest federal stimulus bill – ensuring that up to $2.6 billion in renter aid is administered quickly, equitably and accountably," Governor Newsom, Senate President pro Tempore Atkins and Assembly Speaker Rendon said in a joint statement> 
"These critically needed federal funds, targeted to the most at-risk households with unpaid back rent, will help tenants stay afloat during and after this pandemic. Income-qualified tenants and their landlords can choose to receive direct rental assistance in exchange for forgiving prior rental debt."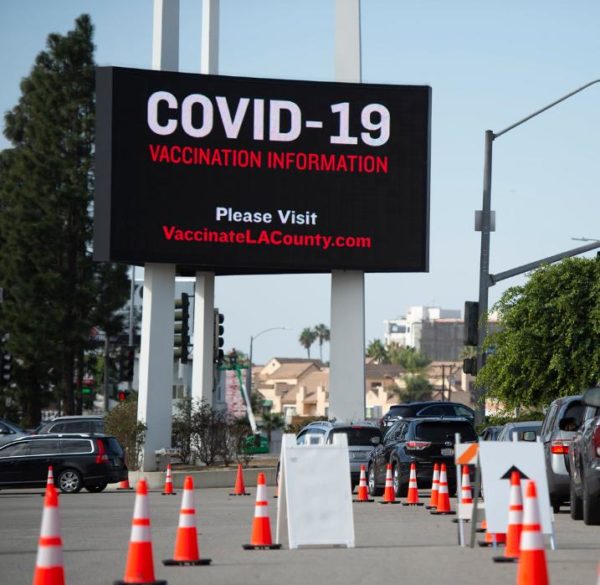 With vaccine demand far outstripping supply and many shots being used for second doses this week, Los Angeles city and county community vaccination centers are fully booked until at least the weekend officials announced Monday, KTLA reported.
Sites run by the county are booked through Friday, but officials hope to add appointments on Saturday and Sunday, county public health director Barbara Ferrer said in a briefing Monday afternoon.
The five city-run sites, including Dodger Stadium, are full through Saturday, and it's unclear when more slots will open up.
"Once we know that we'll have more doses, we'll open up more appointments," said Andrea Garcia, a press secretary for Mayor Eric Garcetti.
Those who register on the county's website can get an alert when new appointments become available, Ferrer added.