January 22, 2021 at 5:51 pm PST | by Staff reports
Key COVID-19 Indicators trending in the right direction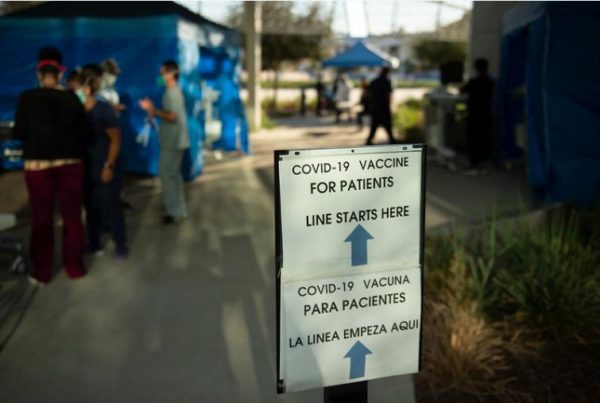 LOS ANGELES – The Los Angeles County Department of Public Health (Public Health) confirmed 256 new deaths and 9,277 new cases of COVID-19 Friday. To date, Public Health has identified 1,054,802 positive cases of COVID-19 across all areas of L.A. County and a total of 14,894 deaths. 
New cases are considerably lower this week, with a decrease of 30 percent in the seven-day average of daily cases from last week. The test positivity rate has also dropped to 12.7 percent. On January 1st, the test positivity rate was 20.8 percent; this is a reduction of 39 percent in three weeks. On November 1st, just before the surge began, the County's test positivity rate was 3.8 percent.
"While we have come a long way this week with community transmission, we have a long road to go and must continue to practice infectious control measures: wear a face covering and maintain physical distance when out of your home." a spokesperson for Public Health said in a statement.
There are currently 7,073 people hospitalized with COVID-19, and 24% of these people are in the ICU. Since last Friday, the daily number of people hospitalized has decreased by 642, down 8 percent.
As of yesterday, L.A. County and its many partners had administered more than 441,000 doses of vaccine, including more than 352,000 first doses and more than 88,000 second doses. However, the County has only received enough vaccination supply to inoculate 1 in 4 people who are currently eligible.
"It is clear that careful actions many have been taking this month are making a difference. It is also apparent that the road ahead remains difficult. Knowing that it will take months to complete vaccinations, and that there is a more infectious variant, means we need everyone to adhere to the rules that allow us to protect each other," said Dr. Barbara Ferrer, Director of Public Health.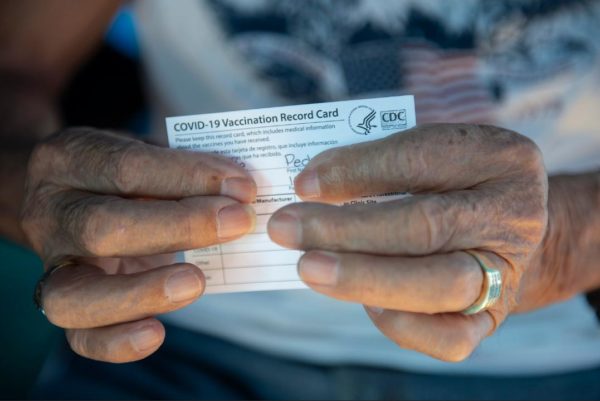 Los Angeles County is reminding residents that the main way to schedule COVID-19 vaccination appointments is by logging on to:  VaccinateLACounty.com
Los Angeles County and its partners are operating a COVID-19 vaccination call center for residents who do not have computer access or have a disability that requires phone assistance. Residents without computer access can call 833-540-0473 between 8:00 am and 8:30 pm 7 days a week for assistance with appointments.
The vaccination call center is experiencing a surge of thousands of callers seeking to schedule vaccination appointments, which is affecting its ability to serve residents who do not have access to a computer.
Because of the limited supply of vaccine, only a very limited number of appointments are currently available, for frontline health care workers and county residents aged 65 years and older.