Best of LGBTQ LA 2021
Forth annual special issue celebrates the community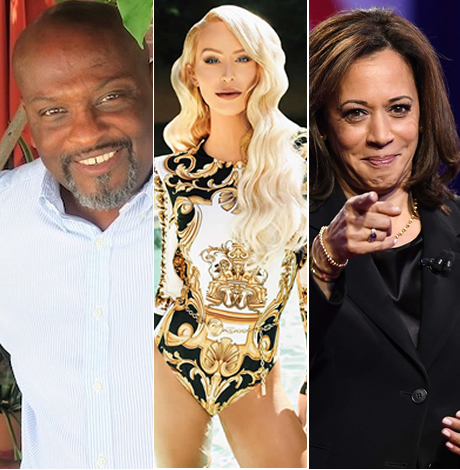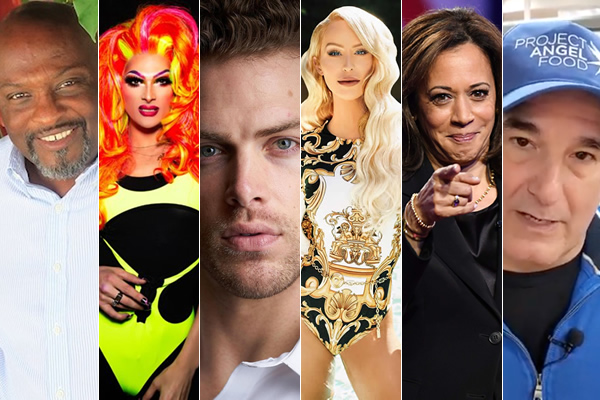 For this fourth annual special issue of the Best of LGBTQ LA, the Los Angeles Blade is celebrating the best of our community and all of the accomplishments that have been made throughout this unprecedented past year. During a year of civil unrest and the relentless pandemic, here are some highlights of places and people from all walks of life, from bartenders to drag queens, who have proven to be the best of LA's LGBTQ community. In some cases you might say, it's a list of the life we miss when things were normal.
Los Angeles Blade readers nominated finalists; the top five vote getters in each category were then added to the final ballot. Thousands of Blade readers then voted and the winners are presented here. The Blade staff congratulates each of this year's winners and finalists.
Local Hero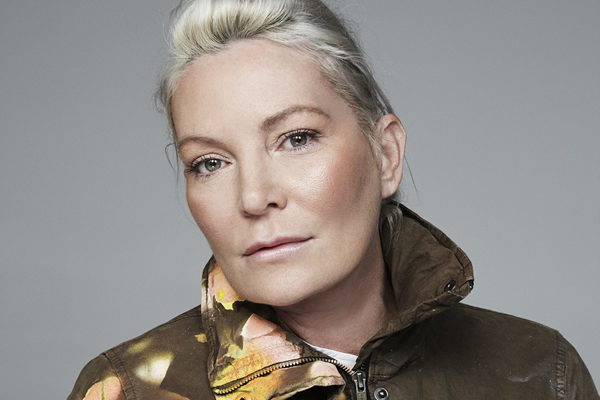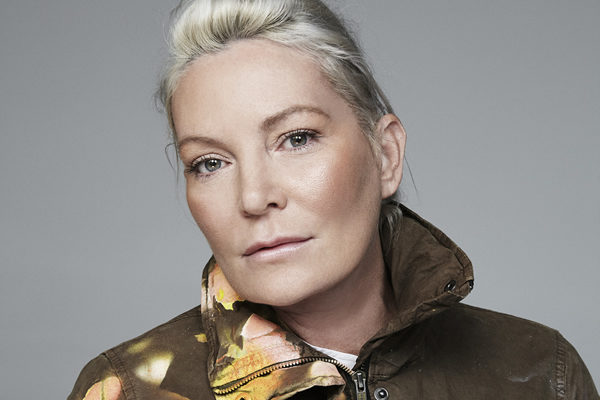 Winner: Ariadne Getty
Best Bartender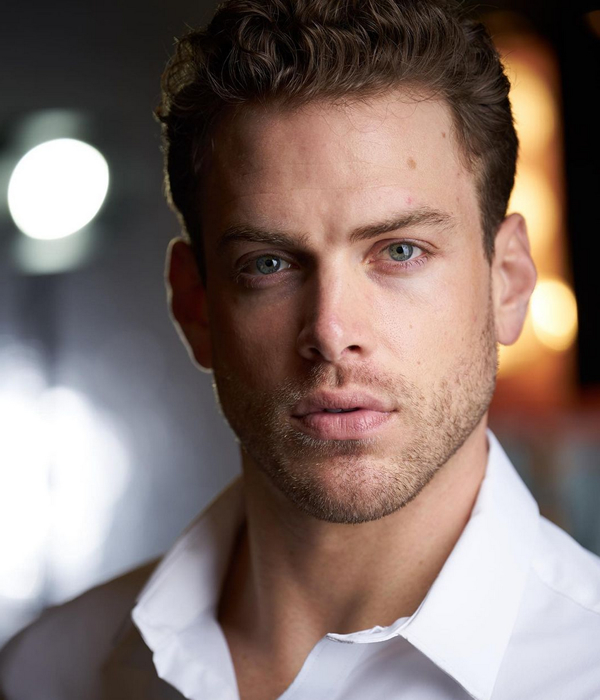 Winner: Eric Lutz, Rocco's
Rocco's in West Hollywood is known for its vibrant atmosphere and queer culture, but you can't have a good bar without a good bartender. Eric Lutz has many talents such as being an actor, a voice actor, and a model. Lutz says, "I have also been known to make some amazing cocktails at some of the busiest bars in Hollywood and West Hollywood." Lutz attributes his success to his charisma and is working to become a household name.
Runner-Up: Andy Santiago, formerly Flaming Saddles
Best Drag Queen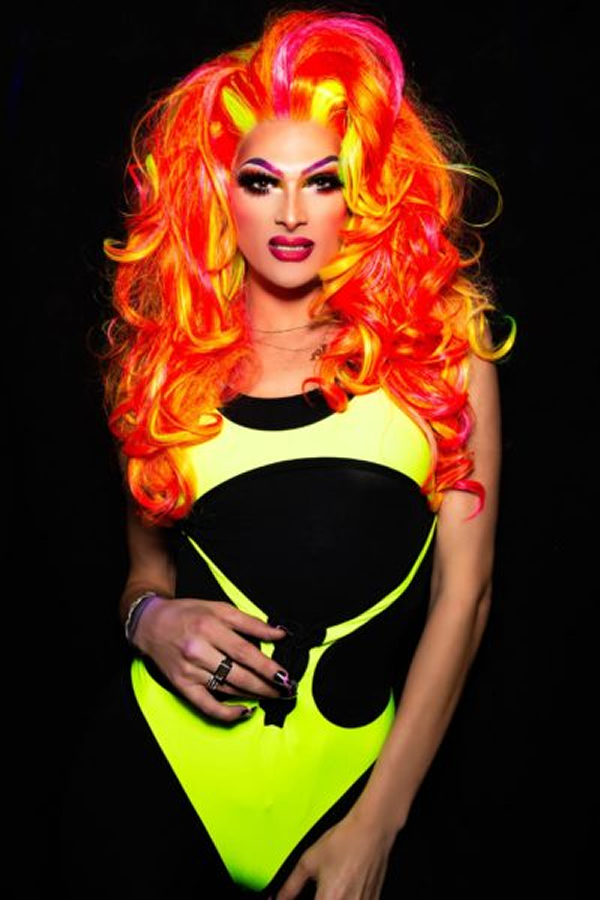 Winner: Rhea Litré
Although this year put an end to in-person events, Rhea Litré didn't let it get her down. Litré decided to set up a live virtual drag show. This drag show gave fans the ability to make donations. According to Litré, "On March 16, 8 p.m. Pacific Time, we gave birth to the first digital drag show of its kind." Litre went on to say, "There has been drag online for a long time, but as far as a conceptualized, produced show, that had never been done before." This event was so popular that Litré ended up doing multiple shows a week over the past summer. You can find more information on Litré's Instagram – quarantinequeendragshow
Runner-Up: Sherry Vine
Best Virtual Drag Show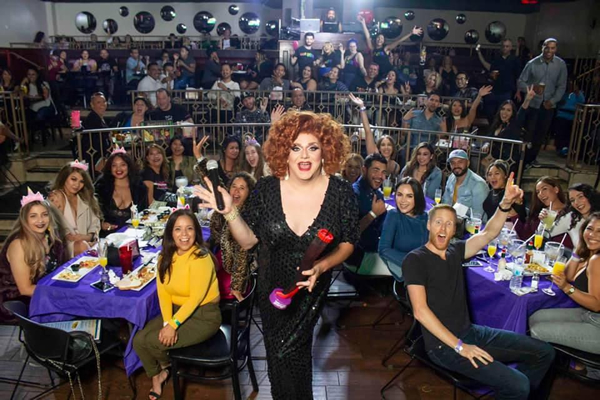 Winner: Jewels Long Beach
Jewels Long Beach is incredible at putting on a stellar drag show – especially virtually, this year. Jewels is a comedian, host, drag queen, and philanthropist making her a jack of all trades. Jewels's website says: "Every Sunday 12 p.m. Brunch With The Quarantine Queens." There's also a spot on the website to donate money via Venmo to help maintain the virtual drag shows.
Editor's Choice: Legendary Bingo at Hamburger Mary's WeHo
Best LGBTQ Influencer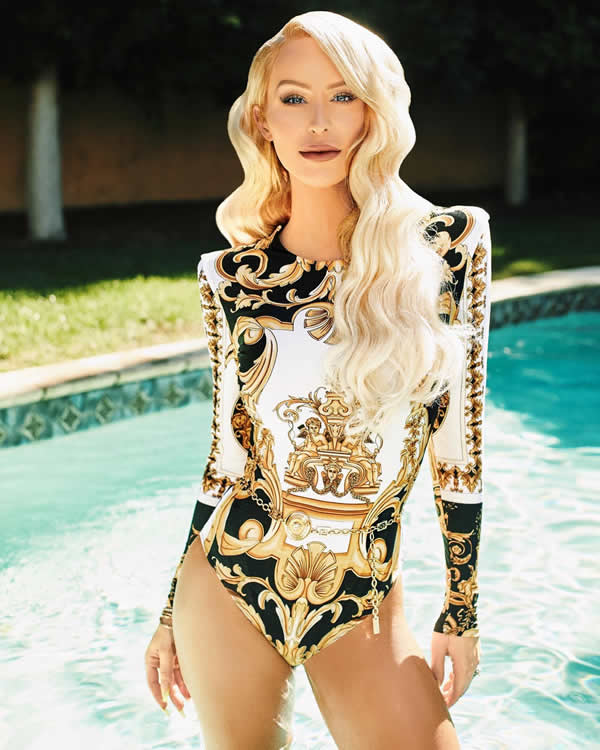 Winner: Gigi Gorgeous
Gigi Gorgeous has won the award for Best LGBTQ Influencer for the second year in a row. Our winner has a massive fan base where she tells her followers to be their best selves. She has described herself as being a "creator, personality, model/actor, lover of beauty, fashion, and a good party." In 2013, Gigi Gorgeous came out as a transgender woman. Gigi Gorgeous has yet again won the award for being the best LGBTQ influencer due to her platform, which she uses to communicate about real-world issues. Gorgeous's Instagram is: @gigigorgeous
Runner-up: Todrick, @todrick
Best Neighborhood Bar
Winner: Hamburger Mary's
Hamburger Mary's is known for its inclusivity and always hosts events for LGBTQ+ people.
Hamburger Mary's has many events from its "Brunch with the Divas" to its "Pizza with Divas" night. There is also a Legendary Bingo Night that Hamburger Mary's hosts, which serves as a fundraising event for LGBTQ+ issues. Legendary Bingo has become a tradition for Hamburger Mary's and beyond extending to the broader Los Angeles community.
According to the Legendary Bingo website, "Legendary Bingo is Los Angeles' most popular and longest running weekly charity event. In 2008 and 2013 in honor of Legendary Bingo's 10th and 15th anniversaries, the City of West Hollywood proclaimed a "Legendary Bingo Day" for the entire city."
Editor's Choice: Akbar
Best Outdoor Drinks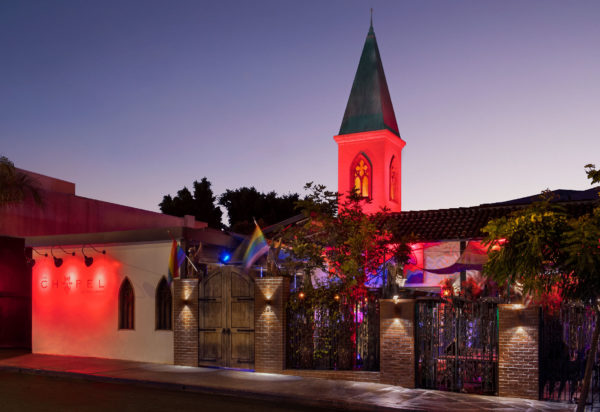 Winner: The Abbey
For the second year in a row, The Abbey has won the award for Best Outdoor Drinks. The Abbey made history two years ago by launching "Heavenly Bodies," the first known transgender club event in Los Angeles.
Owner David Cooley's commitment to the community includes his annual Academy Awards viewing party, which has raised nearly $2 million for AIDS Project Los Angeles. He helped found Gay & Lesbian Elder Housing, hosts an annual "Christmas in September" event and toy drive for Children¹s Hospital Los Angeles, and is known for his politically oriented actions. (He banned bachelorette parties from The Abbey until marriage was legal in California, and created the Chick-for-Gay sandwich, which raised thousands of dollars for the American Foundation for Equal Rights.) Cooley supports dozens of LGBTQ and community groups annually, including OUTfest, the Los Angeles LGBT Center, The Trevor Project, and GLAAD.
Editor's Choice: Beaches
Best Outdoor Dining
Winner: Rocco's Tavern WeHo
Rocco's is known as a popular LGBTQ bar, but it didn't come into existence until May of 2019. Last year, Rocco's won the Best Neighborhood Bar award and this year, Rocco's wins the award for Best Outdoor Dining. Rocco's is an inclusive space with LGBTQ décor that celebrates both LGBTQ pride and history. The LA Blade's readers chose Rocco's as having the best outdoor dining due to its quick adaptation to the COVID-19 pandemic.
Editor's Choice: La Boheme
Best Carryout
Winner: Shake Shack
With COVID-19 impacting the ways in which people consume food, multiple companies have had to revise their strategies when it comes to selling their goods. For Shake Shack, its delicious food and drink options have allowed it to thrive during the pandemic. Shake Shack has been incredibly supportive of the LGBTQ community through its donations. On Shake Shack's website, it says, "We're all about our hood! We're committed to extending hospitality beyond the four walls of this Shack and into the West Hollywood community. We donate 5% of sales from our Pie Oh My concrete to LA PRIDE, advancing human rights, education, outreach and equality for the LGBT community."
Editor's Choice: Urth Caffe
Best Restaurant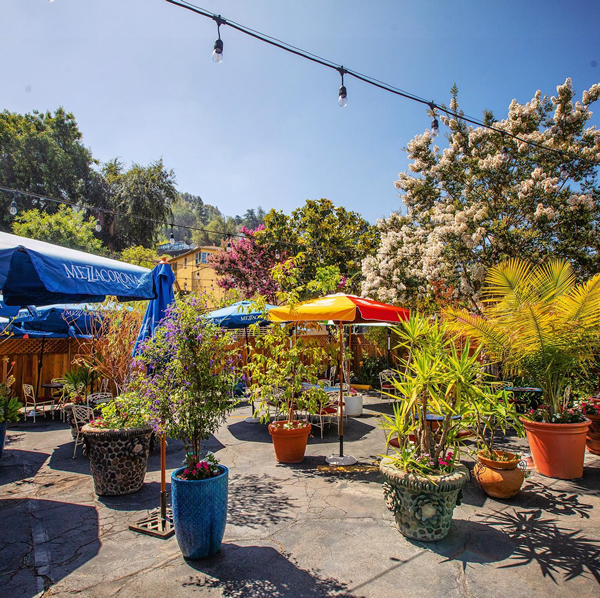 Winner: Casita del Campo
At Casita del Campo you can find all your Mexican favorites. The most requested dishes are the fajitas, chicken or beef, and pollo Mexican, which is a one half grilled marinated chicken with fresh fruit juice and assorted spices. If you enjoy seafood, try the camarones a la Veracruzana, tiger shrimp sauteed in olive oil, onions, tomatoes and olives.
Casita del Campo is so much fun and has a real party atmosphere. It offers two outdoor patios and a beautiful dining room with a giant rubber tree. In addition, there is a sports lounge that offers live entertainment with a full bar, along with a variety of intimate booths if privacy is your thing. This place is huge.
Casita del Campo hosts a litany of LGBTQ events.
Editor's Choice: Bottega Louie
Best Coffee Shop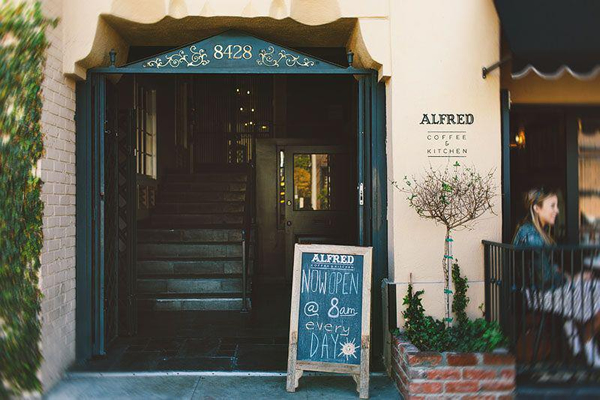 Winner: Alfred Coffee Melrose Place
Alfred Coffee on Melrose Place is a small coffee shop known for its unique interior design and fantastic coffee.
Best House of Worship
Winner: Congregation Kol Ami
Congregation Kol Ami won the award for Best House of Worship in 2019, won Editor's Choice in 2020, and now wins the award for the Best House of Worship this year. Kol Ami is an important leader in the Jewish, LGBTQ, and West Hollywood communities since its founding in 1992. Rabbi Denise L. Egers broke barriers to create a more inclusive Reform movement that has resulted in more LGBTQ inclusion at synagogues worldwide. (1200 N La Brea Ave, West Hollywood)
Editor's Choice: Metropolitan Community Church
Most Committed Activist LGBTQ Activist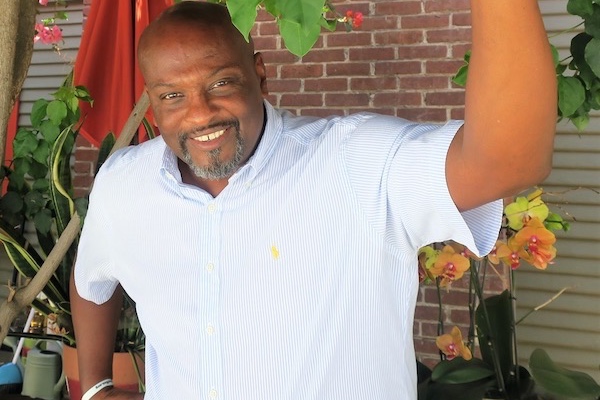 Winner: Jeffrey King
Jeffrey King has been an advocate for LGBTQ rights for many years. King believes that the LGBTQ community has the answers to solve its own problems. Specifically, in the context of the healthcare system, King has advocated for a more inclusive health care system by saying it currently "omits the voice of the people." As a Black man, King believes that organizations like the AIDS Healthcare Foundation are important to help mobilize the Black LGBTQ+ population to be more open to testing and outreach messages.
"I have always believed that the community has the answer to our problems," King says. "The arrogance and dismissiveness" of some in the public healthcare system "omits the voice of the people."
King is grateful for critical funding from sources such as AIDS Healthcare Foundation that helped the organization purchase a mobile HIV testing unit that goes where the gay/bi black men are and creates unique outreach messages.
"AHF's support allowed us to do a lot of programs and interventions and testing in a way that could reach men who are resistant to testing," King says. "Funding from AHF, Macy's Passport and the Weingart Foundation allowed us to develop programs and grassroots community mobilization efforts that the government would not fund us for. Having that support is of great importance in our community."
Runner-up: Sharon-Franklin Brown
Best Public Official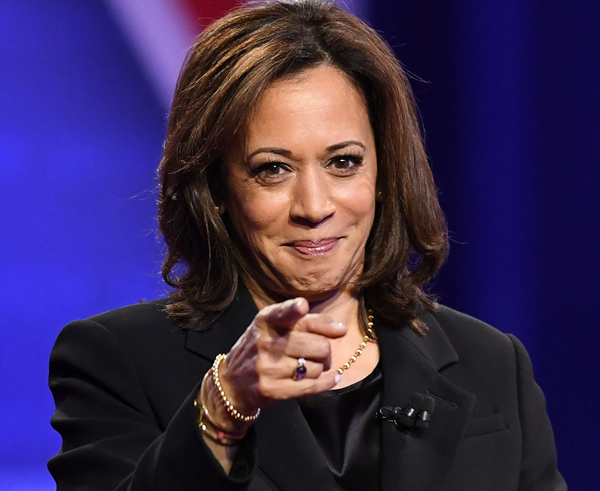 Winner: Kamala Harris, vice president of the United States
As we continue to celebrate the progress the LGBTQ+ community has made in this country, Kamala Harris has always been a fierce advocate of the LGBTQ+ community. She was there every step of the way as we fought for our constitutional right to marry.
As attorney general, she refused to defend the ban on gay marriage and worked tirelessly to support marriage equality. She led the way to fight the status quo, long before it was politically convenient or popular, and officiated some of the first same-sex marriages in the country. She advocated for inclusion and justice for the transgender community and led the way in ensuring safety for our LGBTQ+ neighbors. As a senator and then as a presidential candidate, Harris made certain to place priorities on LGBTQ needs up front. Now as vice president of the United States we are certain she will continue to advocate and fight hard for our community and to get the Equality Act passed through this Democratic Congress and signed by President Joe Biden.
Runner-Up: Dr. Barbara Ferrer Director of LAC Public Health
Best Local Media Personality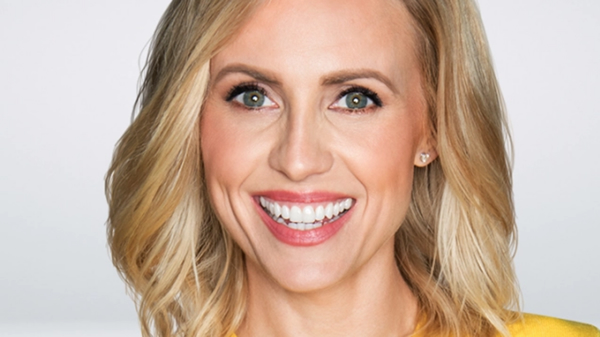 Winner: Jessica Holmes
Jessica Holmes is an American television personality. She was the co-host of the popular Nickelodeon TV series "Slime Time Live." She is currently an anchor of the KTLA Morning News in Los Angeles.
Runner-Up: Robert Kovacik
Best Cannabis Business
Winner: Cannabis Cafe
A victim of the coronavirus pandemic, the cafe is temporarily closed. Now that smoking marijuana for fun and profit is legal in California, the only thing that's criminal about Los Angeles's first weed cafe is that it charges $14 for a bowl of chips and guac.
Technically, the Original Cannabis Cafe is in West Hollywood, near the city's northeastern border on La Brea Avenue and it's not simply the first legal weed cafe in the county — it's the first one in the country. Let's hope it returns!
Editor's Choice: Cookies
Best Radio Station
Winner: PBS SoCal / KCET
KCET is a content channel of the Public Media Group of Southern California, formed by the 2018 merger of KCETLink Media Group and PBS SoCal. KCET is your guiding light when it comes to illuminating arts, culture and local news, and LGBTQ issues in the Southern California region.
Best LGBTQ-Owned Business
Winner: The Abbey (2nd year)
Editor's Choice: Block Party
Best LGBTQ Executive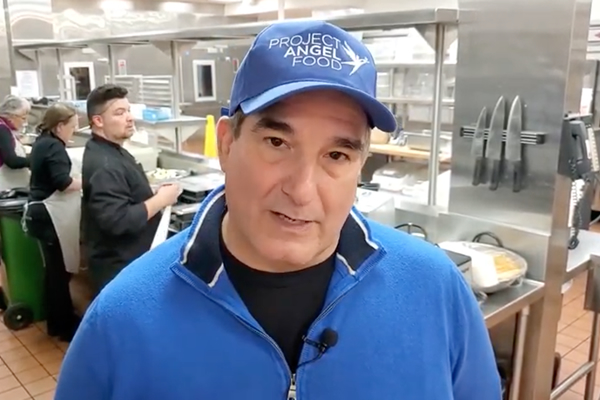 Winner: Richard Ayoub
Richard Ayoub is executive director of Project Angel Food, a non-profit that delivers healthful meals to homebound clients. One of Project Angel Food's most recent endeavors is its work with the University of Southern California tackling diabetes within the Native American community in Los Angeles.
Editor's Choice: David Cooley
Most LGBTQ-Friendly City
Winner: West Hollywood (2nd year in a row)
For the second year in a row, West Hollywood has won the award for the Most LGBTQ-Friendly City. As noted a few years ago, West Hollywood has its "boutique hotels, celebrity-owned restaurants, unparalleled nightlife and shopping, and world-renowned events."
The inclusive city has multiple LGBTQ bars, restaurants, and nightlife and it's no surprise that the LA Blade readers chose West Hollywood as the Most LGBT-Friendly City.
As we noted last year, when singing the praises of WeHo's win for Best Place to Live, "There's just no place like it. The little town remains Los Angeles' hottest destination for the entertainment industry with its boutique hotels, celebrity-owned restaurants, unparalleled nightlife and shopping, and world-renowned events. like the HBO Emmy Party, Sir Elton John's Annual Oscar Party, and the West Hollywood Halloween Carnival." What's more, WeHo City Council member and Mayor Pro Tempore Lindsey P. Horvath took top honors this year, in our Best Public Official category.
Editor's Choice: Long Beach
Best Local Pro Sports Team
Winner: LA Dodgers
The Los Angeles Dodgers franchise, with six World Series championships and 23 National League pennants since its beginnings in Brooklyn in 1890, is committed to a tradition of pride and excellence. The Dodgers are dedicated to supporting a culture of winning baseball, providing a first-class, fan-friendly experience at Dodger Stadium, and building a strong partnership with the community. With the highest cumulative fan attendance in Major League Baseball history and a record of breaking barriers, the Dodgers are one of the most cherished sports franchises in the world.
Editor's Choice: The LA Lakers
Best Real Estate Firm
Winner: Compass
Editor's Choice: The Collective, Realty
Best Ally
Winner: Congressman Adam Schiff
Apart from being a hero to many as the chair of the House Intelligence Committee and leader of the first House impeachment hearings against former President Trump, Schiff is also well known as an elected official who cares about and truly represents his constituents, especially those in the LGBTQ community.
Runner-up: Eric Garcetti LA Mayor
Best Salon/Spa
Winner: Shorty's Barber Shop
Shorty's Barber Shop has won the Best Salon/Spa Award for the third year in a row. With amazing products and great haircuts, Shorty's is a local favorite. In terms of its high quality products, all of them are ethically created and never tested on animals.
No close shaves here: Shorty's won this category last year, and did it again by considerably more than a whisker. As we wrote in praise of its 2019 win, "When you walk out with some merch (the styling putty and soy paste are customer favorites), you can feel good about that, too. Besides the perfect cut, Shorty's also puts a premium on giving back, by working with the likes of Concrete Hero, AIDS Project Los Angeles, and the Los Angeles LGBT Center."
Editor's Choice: Sunset Plaza Salon
Best Car Dealership
Winner: Cadillac of Beverly Hills (2nd year)
Rightly hailed by a recent Los Angeles Blade article as "the Cadillac of Cadillac dealerships," Cadillac of Beverly Hills is, we noted, a "sleek, sprawling, super-modern facility, located on the marquee corner of Robertson and Wilshire." This is not, General Sales Manager Ronald Elkhoury told us, "your traditional auto dealership that you go into, and are attacked by salespeople with tacky techniques. And you feel that right away. There's no pressure at all. It's a place where you're able to relax, and encouraged to just hang out." Five distinct lounges, Netflix viewing, and Starbucks coffee back up that assertion—but it's the high standards of the iconic American-made luxury brand that has the competition spinning its wheels.
Editor's Choice: Mercedes of Beverly Hills
Best Doctors/Medical Provider
Winner: AIDS Healthcare Foundation Clinics (2nd year)
Last year's Editor's Choice for Most LGBT-Friendly Workplace won the admiration of this year's voters, for the consistently excellent work of doctors, physician's assistants, nurse practitioners, med techs, benefits counselors, and support staff at 14 AHF Healthcare Centers and satellite clinics throughout Southern California. In its quest to rid the world of AIDS, this nonprofit organization provides cutting-edge medicine and advocacy in 43 countries. Locally, says AHF Senior Director of Communications Ged Kenslea, "Our 'circle of care' concept starts with free and accessible HIV testing. When called for, AHF then provides swift linkage to care and follow-up treatment. We try as best we can to keep the focus on the patient by serving as their partner in care, in order to make it easier for them to adhere to their medication and care regimens to help them achieve their best selves, health and wellness-wise."
Editor's Choice: Los Angeles LGBT Center
Best Virtual/Socially Distanced Fitness Classes
Winner: Barry's Bootcamp
Editor's Choice: Working Out Is a Drag with Jason Wimberly
Best Home Furnishings
Winner: Living Spaces
Editor's Choice: Ashley Furniture
PHOTO: HERE:
Best Queer-Friendly COVID Programming
Winner: Together In Pride: The LGBTQ Response to COVID-19
GLAAD hosted a live stream event, "Together in Pride: You are Not Alone" in response to the COVID-19 pandemic on its YouTube channel and Facebook Live last April. The event raised funds for LGBTQ community centers across the country suffering due to the financial impact of the coronavirus. The star-studded event featured performances by Kesha and Melissa Etheridge and special guests Billy Eichner, Matt Bomer, Adam Lambert, Dan Levy, Mj Rodriguez, Gigi Gorgeous, Nats Getty, Sharon Stone, and more.
Editor's Choice: Trans-Lounge
Best LGBTQ Social Group
Winner: Impulse Group LA
Founded in 2009 by Jose Ramos, Impulse Group is a nonprofit organization dedicated to building a stronger and healthier community for gay men. Hosting more than 400 events annually in 25 cities across the globe, Impulse seeks to create a brave space to engage, support and connect our community.
Editor's Choice: AIDS LifeCycle
Most LGBTQ-Friendly Workplace
Winner: City of West Hollywood
Editor's Choice: AIDS Healthcare Foundation
CAPTION:Dr. Ward Carpenter, co-director of health services at the LA LGBT Center, administers the first Moderna COVID19 vaccination to Keith Leach.
Best Non-Profit
Winner: Los Angeles LGBT Center
"For more than 50 years, the Los Angeles LGBT Center has been providing invaluable services to our community. Many of our employees choose to work at the Center precisely because they are empowered to grow professionally in an environment that respects and honors who they are," said Center Director of Human Resources, Sharon Brown. "We believe this ability to be one's authentic self—regardless of background or identity—creates a workplace that is full of compassion and respect for the LGBT community and all who enter our doors. We are enormously proud of our staff and grateful to be acknowledged in this way."
Editor's Choice: Project Angel Food
Best Virtual A&E Events
Winner: Hollywood Bowl
The iconic Hollywood Bowl offers a plethora of virtual programming during the pandemic, from concerts to fundraisers. Visit HYPERLINK "http://hollywoodbowl.com"hollywoodbowl.com for the upcoming lineup of events, which includes a Feb. 6 fundraiser, "Icons on Inspiration."
Editor's Choice: City of West Hollywood DJ event
Best Live Queer-Friendly COVID Programming
Winner: Quarantine Queen
Editor's Choice: AHF Flux
Best Pet Business or Vet
Winner: PAWS LA
This award has gone to PAWS LA for the second year in a row. Its founder, Nadia Sutton, served on the West Hollywood Gay and Lesbian Advisory Board, and has been an activist for years.
PAWS/LA was founded more than 31 years ago by West Hollywood resident and community activist Nadia Sutton who also served on the West Hollywood Gay and Lesbian Advisory Board and was a founding board member of The Lavender Effect.
PAWS/LA's stated mission then was to take care of the pets of people suffering from HIV/AIDS. It has since expanded to include seniors, veterans, and disabled Angelenos affected by life-threatening illnesses.
Editor's Choice: Healthy Spot https://healthyspot.com/pages/west-hollywood
Best COVID Quarantine Messaging
Winner: Los Angeles County Department of Public Health
Editor's Choice: City of West Hollywood
Best Clothing Store
Winner: Out Of The Closet
8224 Santa Monica Blvd. – (323) 848-976
Editors choice: Bloomingdales at Beverly Center
For better and for worse, Oscar makes history again
The biggest queer moment of the night was Ariana DeBose's historic win as the first out woman to win the Oscar for Best Supporting Actress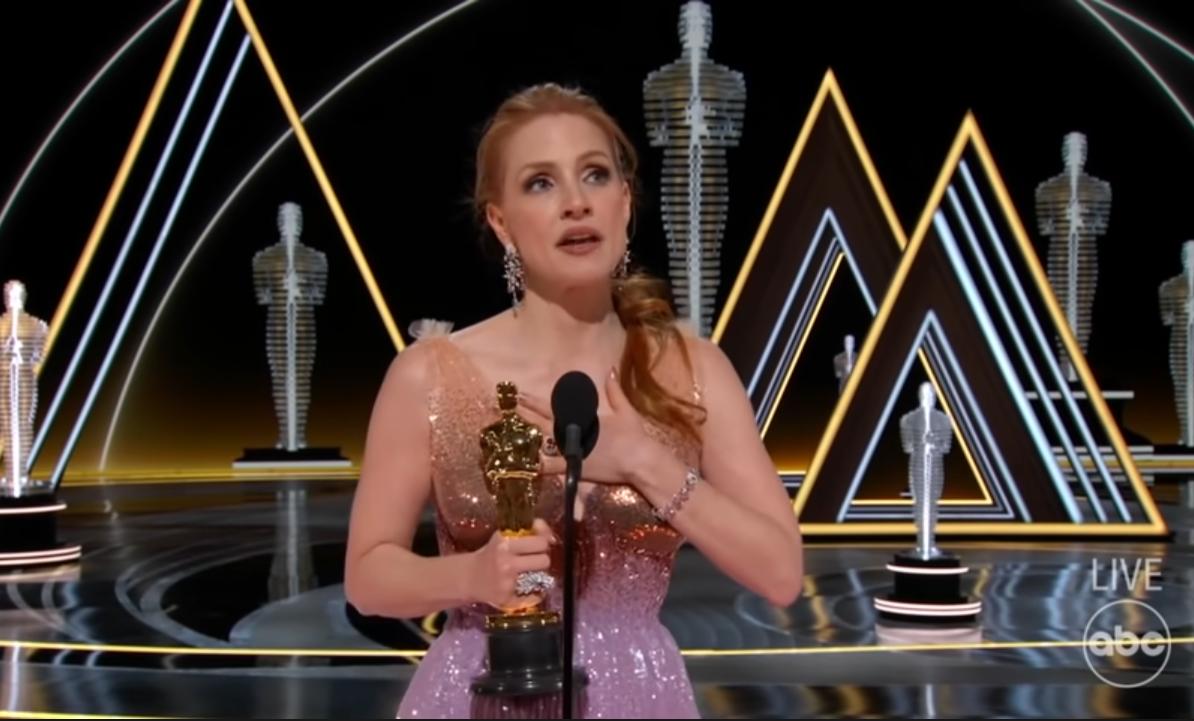 HOLLYWOOD – By the time you read this, the biggest moment from this year's Oscars will already be old news – but before we can move on to a discussion of what the wins and losses reveal about the state of LGBTQ+ representation, inclusion, and acceptance in the Hollywood film industry, we have to talk about it anyway.
When Will Smith stepped up onto that stage at the Dolby Theatre to physically assault Chris Rock – a professional comedian, doing the job he was hired to do in good faith that he would be safe from bodily harm while doing it – for making an admittedly cheap and not-very-funny joke, it was a moment of instant Oscar history that overshadowed everything else about the evening.
There's been enough discussion about the incident that we don't need to take up space for it here – tempting as it may be – other than to assert a firm belief that violence is never a good way to express one's disapproval of a joke, especially during a live broadcast that is being seen by literally millions of people.
Smith, whether or not he deserved his win for Best Actor, succeeded only in making sure his achievement – which could have been a triumphant and historic moment for Black representation in Hollywood, not to mention an honorable cap for his own long and inspiring career – will be forever marred, and the palpably insincere non-apology that replaced what could otherwise have been his acceptance speech was only a textbook example of putting out fire with gasoline.
Yet that polarizing display also allows us a springboard into the much-more-important subject of queer visibility in the movies, thanks to another Smith-centered controversy (and there have been so many, really) from the early days of his career that sheds a lot of light on the homophobic attitudes of an industry almost as famous as playing to both sides of the fence as it is for the art it produces.
Back in 1993, riding his success as a hip-hop artist-turned actor and springboarding from his "Fresh Prince of Bel-Air" fame into a movie career, Smith appeared in the film adaptation of John Guare's critically-acclaimed play "Six Degrees of Separation," playing a young con artist who preys on a wealthy Manhattan couple (played by Donald Sutherland and Stockard Channing), convincing them to give them money and even move into their home before they eventually discover the truth after coming home to find him in bed with a male hustler.
Unsurprisingly (it was 1993, after all), some of the play's homosexual content was "softened" for the film version, but Smith was still called upon to perform in a scene depicting a kiss between himself and co-star Anthony Michael Hall. After initially agreeing, he abruptly changed his mind (due to advice from friend-and-mentor Denzel Washington, who warned him that kissing a man onscreen could negatively impact his future career) and refused to do the kiss, necessitating the use of camera trickery to accomplish the scene.
Decades later, Smith expressed regret at the choice, saying it was "immature" and that he should have gone ahead with the kiss – but the story nevertheless provides some insight about the pressure placed on actors in Hollywood to appear heterosexual for their audiences, no matter what.

Despite advancements, that pressure continues today – and Smith, whose unorthodox and publicly rocky marriage already has put him under an arguably unfair microscope, has also been alleged (most notoriously by trans actress Alexis Arquette, who made controversial comments about the couple shortly before her death in 2016) to be participating in a sham marriage in an effort to conceal both his own and his wife's queer sexuality, may well have been feeling it when he was moved to assert his masculinity at the Academy Awards.
True or not, such rumors still have the potential for ruining careers in Hollywood; and while it may be a facile oversimplification to assume that homophobia was behind Smith's ill-advised breach of decorum, it's nevertheless a topic that goes straight to the heart of why the Academy, even in 2022, has such an abysmal track record for rewarding – or even including – openly queer actors on Oscar night.
Granted, things have improved, at least in terms of allowing queerness to be on display at the ceremony. On Sunday night, out Best Actress nominee Kristen Stewart attended with her fiancée, Dylan Miller, with the couple sharing a public kiss on the red carpet as they arrived for the festivities; the trio of female hosts – which included out woman of color Wanda Sikes alongside fellow comedians Amy Schumer and Regina Hall – called out Florida's "Don't Say Gay" bill with a defiant joke during their opening presentation.
Jessica Chastain – who won Best Actress for playing unlikely LGBTQ ally and AIDS advocate Tammy Faye Baker in "The Eyes of Tammy Faye" – made an emotional speech decrying anti-LGBTQ legislation and advocating for all people to be "accepted for who we are, accepted for who we love, and to live a life without the fear of violence or terror."
Numerous participants in the evening, whether male or female, queer or straight, took the opportunity to push gender boundaries with their couture for the evening (thanks for that, Timothée Chalamet). Elliot Page, joining Jennifer Garner and JK Simmons for a "Juno" reunion, became the first trans man to be a presenter at the Academy Awards. Finally, two beloved queer icons shared the stage for the evening's finale, as Lady Gaga was joined by wheelchair-bound Liza Minnelli, frail but full of obvious joy at being there, to present the award for Best Picture.
The biggest queer moment of the night, of course, was also one of the first: Ariana DeBose's historic win as the first out woman to win the Oscar for Best Supporting Actress. Accepting the award (for which she was considered by far the front-runner), De Bose proudly highlighted her queerness alongside her other intersecting identities, saying "You see an openly queer woman of color, an Afro-Latina, who found her strength and life through art. And that is, I think, what we're here to celebrate."

The evening's other queer nominees did not fare so well. "Flee," the Danish documentary about a gay Afghan refugee's escape from his homeland as a teen, made history by scoring triple nominations as Best Documentary Feature, Best International Feature, and Best Animated Feature, but it went home empty-handed. Stewart – the only other openly queer acting nominee – lost to Chastain for Best Actress, and the divisive but queer-themed "Power of the Dog" lost its bid for Best Picture to "CODA," as well as all of its multiple acting nominations – though its director, Jane Campion, already the first woman to be nominated twice for the Best Director Prize, became the third woman to actually win it.
Of course, the Oscar, like any other award, should be bestowed upon the most deserving nominee regardless of sexuality, gender, or any other "identity" status, and it seems unreasonable to expect all the queer nominees to win – though some might feel a little reparative favoritism wouldn't necessarily be a bad thing when it comes to balancing the scales. Even so, nobody has a chance to win if they're not even nominated, and that's where Oscar has repeatedly and persistently fallen short.
According to a recent report from Professor Russell Robinson, Faculty Director of Berkeley Law's Center on Race, Sexuality & Culture, analysis of more than half a century of Academy Award acting nominations reveals that out of 68 nominations (and 14 wins) for performers playing LGBTQ roles, only two nominees – neither of whom went on to win – were LGBTQ-identified in real life.
While actors like Tom Hanks ("Philadelphia"), Sean Penn ("Milk"), Penélope Cruz ("Parallel Mothers" and "Vicky Cristina Barcelona"), and the late William Hurt ("Kiss of the Spider Woman") garnered career-boosting acclaim along with their Oscars for playing queer characters, there are no equivalent success stories for queer actors playing straight roles – indeed, only eight openly queer performers have gotten a nomination for ANY role, queer or otherwise, in the entire history of the Oscars, and no transgender performers have ever received one at all.
While one might believe statistics like this are at least beginning to change, bear in mind that both of Benedict Cumberbatch's two Oscar nods so far were for playing gay men, including this year's "Power of the Dog" (the first was for playing real-life queer hero Alan Turing in "The Imitation Game").
The topic of whether straight actors playing queer characters is appropriate at all is of course a hotly-debated one, with reasonable arguments – and queer voices in support of them – on both sides. We won't attempt an in-depth examination of that issue here, but what is obvious even without the above statistics is that the Academy – or rather, looking at it from a wider scope, Hollywood itself – has a deeply-ingrained prejudice against queerness, regardless of how loudly it proclaims itself to be an ally.
Yes, progress has undeniably been achieved, especially within the last few years; the strong showing of films like "Moonlight," "Call Me By Your Name," "Bohemian Rhapsody," and other LGBTQ-oriented titles on recent Oscar nights has gone neither unnoticed nor unappreciated.
Yet the Academy – as well as the industry it represents – has a pattern of responding to criticism over its inclusiveness in half-measures. It takes more than a hashtag to end sexual harassment of women in the workplace, no matter how many times it's flashed on the screen during an awards show, and it takes more than a token nomination every few years to give an underrepresented population a fair place at the table, too.
This year's ceremony was not without its missteps. The choice to bump awards from the broadcast for time while simultaneously devoting minutes to a James Bond tribute or a performance of a song ("We Don't Talk About Bruno" from Disney's "Encanto") that wasn't even nominated; accompanying the annual "In Memoriam" tribute to the year's dearly departed with a choreographed dance and vocal performance; the insensitivity of rushing some winners (like "Drive My Car" director Ryusuke Hamaguchi, accepting when his film won for Best International Feature) to finish their speeches while letting others continue uninterrupted; these and other ill-considered decisions had already blemished the show before "the slap heard 'round the world" ever happened.

Nevertheless, this Oscar show felt more authentic than many in recent memory. There was a raw, unpredictable quality to it, perhaps rooted in the Academy's controversial choice to relegate several "lesser" awards to a pre-show presentation, that manifested itself in the uncomfortable response of the audience to the often sharp humor of hostesses Sikes, Schuman, and Hall – who mercilessly skewered Hollywood's say-one-thing-do-another approach to sexism, racism, homophobia and more throughout the show, often with visible apprehension over how their jokes might land.
Nervousness notwithstanding, their presence and their comedic calling-out of industry hypocrisy, along with the willingness of the celebrities in the house to laugh about it, was an element that lifted the proceedings enough to make them not only bearable, but sometimes even enjoyable.
That doesn't mean the Academy can rest on its laurels. While it's become common for their awards show – and all the others, for that matter – to serve as a kind of celebrity roast, where jokes are made and laughed at about the industry's hot-button issue of the day, the persistent problems in Hollywood can't be corrected just by allowing its workers to blow off steam by making fun of them once a year.
The film industry thinks that by going along with self-mocking humor about its own misogyny, racism, and homophobia, it gets a pass to continue ignoring the growing demand from the public to eliminate those same toxic ingredients from its standard recipe.
Perhaps the Smith incident, based as it seems to have been in a show of masculine dominance, will prompt some soul-searching within the entertainment community over its own rampant hypocrisy. Let's hope so, because if the Academy Awards are ever to be truly inclusive in their representation of every segment of our society, no matter who they are or who they love, that's something that has to happen first in the movies their prizes are meant to honor.
We've come a long way, to be sure, but we're not there yet.
******************
Jessica Chastain Accepts the Oscar for Lead Actress: