White House defends trans kids in sports: 'Trans rights are human rights'
'Trans rights are human rights'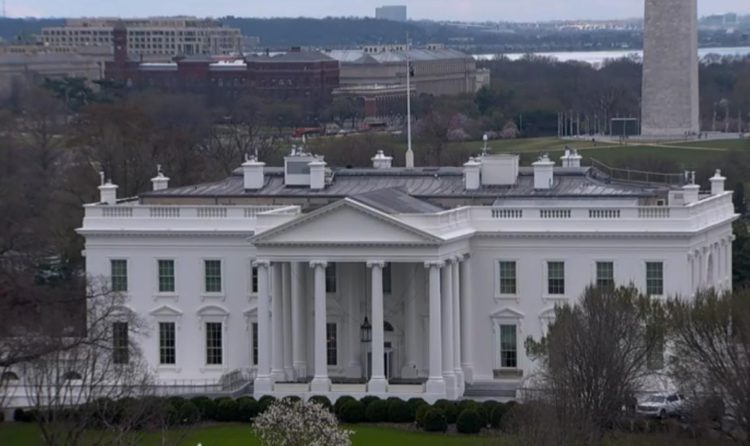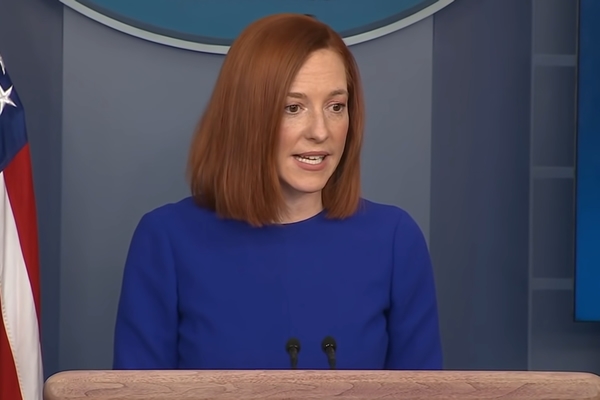 WASHINGTON – White House Press Secretary Jen Psaki held firm Tuesday during the daily press briefing on President Biden's commitment to transgender rights, asserting under questioning regarding trans kids in school sports: "Trans rights are human rights."
The reporter with Fox Radio asked Psaki about the executive order Biden signed on his first day in office ordering federal agencies to implement the U.S. Supreme Court's decision in Bostock v. Clayton County, which determined anti-LGBTQ discrimination is a form sex discrimination.
The executive order, the Fox Radio reporter said, could lead to situations where "trans girls and cis girls…may end up competing against each other" and "lawsuits and some concerns among parents."
Psaki, responding to the reporter's question on whether the administration had guidance to schools, affirmed she's "familiar with the order."
When the Fox Radio reporter clarified the inquiry was seeking "a message for local schools officials" on disputes that includes situations where students are competing for college scholarships, Psaki held firm.
"I would just say that the president's belief is that trans rights and human rights, and that's why he signed that executive order," Psaki said. "In terms of the determinations by universities and colleges, I would certainly defer to them."
The executive order signed explicitly states kids in should be able to go to school without being "denied access to the restroom, the locker room, or school sports." The Department of Education has yet to issue guidance on this order as it pertains to school sports.
Transcript:
Q Okay. Secondly, on President Biden's transgender rights executive action, specifically when it applies to high school sports, what message would the White House have for trans girls and cis girls, who may end up competing against each other, in sparking some lawsuits and some concern among parents? So does the administration have guidance for schools on dealing with disputes arising over trans girls competing against and with cis girls?

MS. PSAKI: I'm not sure what your question is.

Q The President's executive order has —

MS. PSAKI: I'm familiar with the order, but what was your question about it?

Q My question is, do the President have a message for local school officials on dealing with these kind of disputes that are already starting to arise between, you know, trans girls who are competing and cis girls, and a level playing field? Because particularly in high school sports, when it leads to college scholarships, is there any kind of messaging or clarification that the White House wants to give on the executive order?

MS. PSAKI: I would just say that the President's belief is that trans rights are human rights, and that's why he signed that executive order.

And in terms of the determinations by universities and colleges, I'd certainly defer to them.
Young Utah trans girl delivers stunning speech to school board
A speech is gaining attention across Utah. A young trans girl named Allison tells her story with her supportive father standing behind her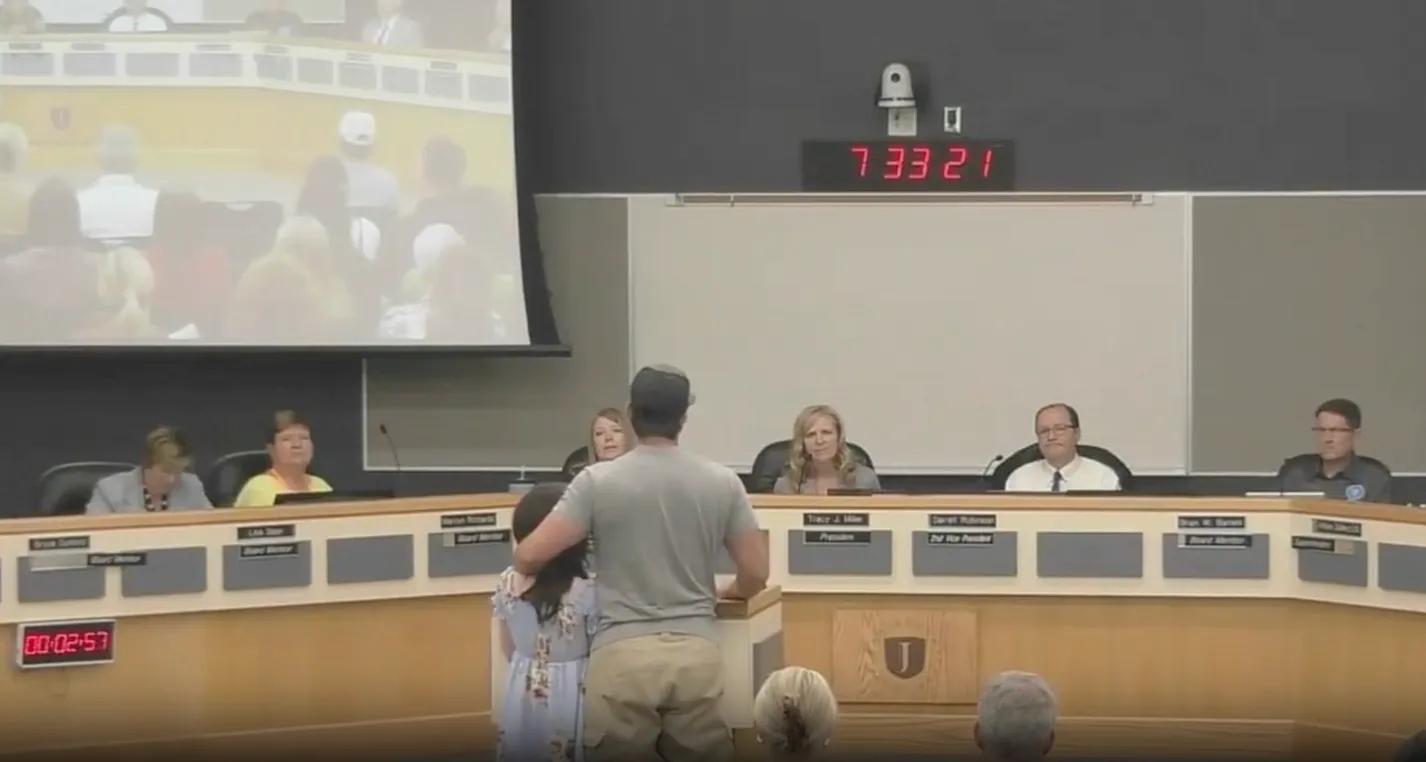 By Erin Reed | WASHINGTON – Across the United States, laws and policies aimed at transgender individuals, particularly transgender students, have taken center stage. This is markedly evident in school boards, where groups such as Moms For Liberty are orchestrating efforts to enact rules that marginalize LGBTQ+ students, with a specific ire towards transgender students.
In these school board meetings, derogatory remarks are often hurled at trans individuals, portraying transgender students as violent threats. Yet occasionally, a transgender student courageously steps forward to share their own story. This was precisely the scenario in Jordan School District, where a young transgender student named Allison delivered a captivating speech, imploring for her own acceptance and humanity.
Before Allison spoke, her father approached the microphone, arms encircling his daughter, and stated, "I am here to address the board as the father of Alison," adding that "If you've known her her whole life, you know this is who she's always been."
He then inquired if she would like to speak. That's when she leaned into the microphone and delivered her remarks, evoking tears and applause.
"Hello fathers, daughters, mothers, and everybody else who came here today with fear, anger, and confusion… three feelings that hurt inside badly. I came here not to fight, but to make peace. How am I going to do that? I'm going to tell a story."
She articulated her speech with honesty and emotion, recounting the first time she donned a pretty white dress and had her hair styled, and how magical it made her feel. She spoke about seeing the person she is for the first time in her life, and how, when she envisions herself as an adult, she sees "a woman dancing in a white dress through a meadow of flowers," concluding with a plea for acceptance.
Watch her tearjerker speech here:
Over the past year, the state of Utah has significantly targeted transgender individuals like Allison. It banned gender-affirming care — without this care, trans girls like her will be compelled to endure a boy's puberty. The state barred individuals like her from participating in sports, although this ban was halted in court and substituted with a "commission." Seated on that commission is Paul Hruz, a notorious anti-trans doctor who has testified in favor of bans on care. Additionally, a law was enacted that prevents transgender youth from obtaining birth certificates bearing their legal gender marker.
Alongside state level attacks on trans youth, individuals opposed to transgender people have testified in school districts, labeling trans youth like Allison as "peeping toms" and "voyeurs" purportedly at risk of "sexually assaulting" fellow students. Incendiary remarks such as these have propelled some schools into adopting restrictive policies that bar trans students from bathrooms.
Yet, such concerns markedly lose ground when young trans girls like Allison come forward. It defies belief to listen to her testimony and deduce that she poses a danger to other students, or even causes them discomfort. Instead, we glean that her friends are bewildered and upset when she is barred from accompanying them to the bathroom, and that in the eyes of her friends, she belongs just as rightfully as anyone else does.
Allison's speech is gaining traction in the state. The state's largest newspaper, The Salt Lake Tribune, has picked up the story. Meanwhile, the anti-trans organization known as "Genspect," often cited as an authority on transgender people by publications such as the Wall Street Journal and the New York Times, reacted by putting quotes around Allison's name and the word "daughter." Clearly, Allison has made an impact far beyond her home school district.
The school district has not decided if it will take action on transgender students following the meeting.
****************************************************************************
Erin Reed is a transgender woman (she/her pronouns) and researcher who tracks anti-LGBTQ+ legislation around the world and helps people become better advocates for their queer family, friends, colleagues, and community. Reed also is a social media consultant and public speaker.
Follow her on Twitter (Link)
Website here: https://www.erininthemorning.com/
******************************************************************************************
The preceding article was first published at Erin In The Morning and is republished with permission.