Newsom, legislative leaders announce proposal to provide cash relief to lower-income Californians
People are hungry and hurting, and businesses our communities have loved for decades are at risk of closing their doors.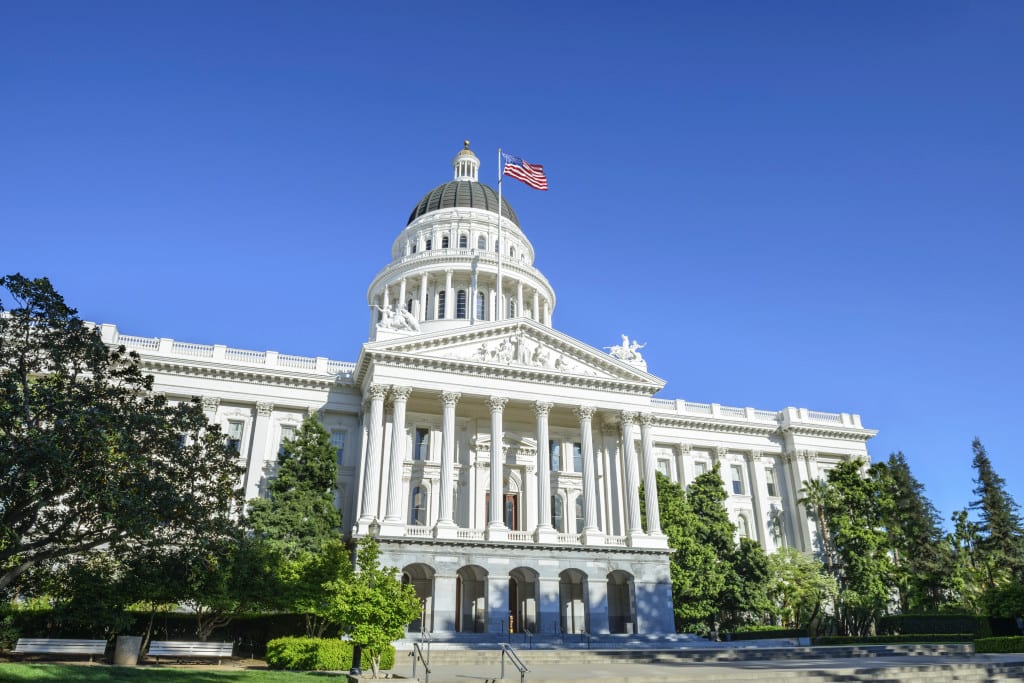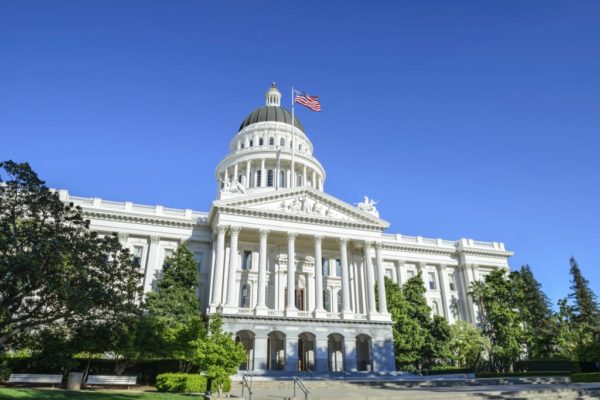 SACRAMENTO – Governor Gavin Newsom, Senate President pro Tempore Toni G. Atkins and Assembly Speaker Anthony Rendon today announced that they have reached an agreement on a package of immediate actions that will speed needed relief to individuals, families and businesses suffering the most significant economic hardship from the COVID-19 Recession.
The compromise builds on the initiatives in the Governor's state budget proposal to provide cash relief to lower-income Californians, increase aid to small businesses and provide license renewal fee waivers to businesses impacted by the pandemic. In addition to these measures, the agreement provides tax relief for businesses, commits additional resources for critical child care services and funds emergency financial aid for community college students.
"As we continue to fight the pandemic and recover, I'm grateful for the Legislature's partnership to provide urgent relief and support for California families and small businesses where it's needed most," said Governor Newsom. "From child care, relief for small business owners, direct cash support to individuals, financial aid for community college students and more, these actions are critical for millions of Californians who embody the resilience of the California spirit."
Direct Relief to Individuals and Families
The agreement incorporates the Governor's Golden State Stimulus plan to assist California households that have borne the disproportionate economic burden of the COVID-19 Recession – those with incomes below $30,000, as well as those unfairly excluded from previous federal stimulus payments.
The agreement provides $600 in one-time relief to households receiving the California EITC (California earned income tax credit and young child tax credit) for 2020.
In addition, the agreement provides a $600 one-time payment to taxpayers with Individual Tax Identification Numbers (ITINs) who were precluded from receiving the $1,200 per person federal payments issues last spring and the more recent $600 federal payments. The agreement would provide the $600 payments to households with ITINs and income below $75,000. ITIN taxpayers who also qualify for the California EITC would receive a total of $1,200. The payments will be provided to these households shortly after they file their 2020 tax returns.
"We're nearly a year into this pandemic, and millions of Californians continue to feel the impact on their wallets and bottom lines. Businesses are struggling. People are having a hard time making ends meet. This agreement builds on Governor Newsom's proposal and in many ways, enhances it so that we can provide the kind of immediate emergency relief that families and small businesses desperately need right now," said Senate President pro Tempore Atkins.

"People are hungry and hurting, and businesses our communities have loved for decades are at risk of closing their doors. We are at a critical moment, and I'm proud we were able to come together to get Californians some needed relief."
The agreement broadens this initial plan and now provides direct relief to more lower-income Californians through a $600 one-time grant to households enrolled in the CalWORKS program and recipients of SSI/SSP and Cash Assistance Program for Immigrants (CAPI). Grant payments for CalWORKS households are expected by mid-April; timing for the delivery of SSI/SSP and CAPI grants is currently under discussion with federal officials.
Combined, the agreement represents a total of 5.7 million payments to low-income Californians.
"Californians have been hurting. Our response tackles the human and the economic impacts of COVID in a way that echoes President Biden's American Rescue Plan and will help those who are hurting most. We are building an economic foundation for the recovery of jobs, small businesses and, indeed, our everyday lives," said Speaker Rendon.
Separately, the Governor and legislative leaders said that discussions are continuing on measures for the safe reopening of the state's K-12 schools, including strategies to address learning loss caused by the pandemic.
Below are other key provisions of the agreement:
Immediate Relief for Small Businesses Quadrupled
The agreement reflects a four-fold increase – from $500 million to more than $2 billion – for grants up to $25,000 for small businesses impacted by the pandemic, and also allocates $50 million for cultural institutions.
The agreement also partially conforms California tax law to new federal tax treatment for loans provided through the Paycheck Protection Plan, allowing companies to deduct up to $150,000 in expenses covered by the PPP loan. All businesses that took out loans of $150,000 or less would be able to maximize their deduction for state purposes.
Larger firms that took out higher loans would still be subject to the same ceiling of $150,000 in deductibility. More than 750,000 PPP loans were taken out by California small businesses. This tax treatment would also extend to the Economic Injury Disaster Loans as well.
Fee Waivers for Most Impacted Licensees
The agreement provides for two years of fee relief for roughly 59,000 restaurants and bars licensed through the state's Department of Alcoholic Beverage Control that can range annually from $455 to $1,235. The agreement also reflects fee relief for more than 600,000 barbering and cosmetology individuals and businesses licensed through the Department of Consumer Affairs.
More Resources for Critical Child Care
The agreement adds just over $400 million in new federal funds that will provide stipends of $525 per enrolled child for all state-subsidized child care and preschool providers serving approximately 400,000 children in subsidized care statewide.
The new federal resources will extend care for children of essential workers through June of 2022, and funds increased access to subsidized child care for more than 8,000 children of essential workers and at-risk children – who are not currently served in the system – through June of 2022.
Additional Aid for Individuals and Families
The agreement provides an additional $24 million for financial assistance and services through Housing for the Harvest – a program providing support for agricultural workers who have to quarantine due to COVID-19. The agreement also provides a combined $35 million for food banks and diapers.
Emergency Financial Relief to Support Community College Students
The agreement provides an additional $100 million in emergency financial aid for qualifying low-income students carrying six or more units, with award amounts to be determined locally and made available by early April. The agreement also provides $20 million to reengage students who have either left their community college studies because of the pandemic or to engage students at risk of leaving.
CalFresh Student Outreach and Application Assistance
The agreement provides roughly $6 million to support outreach and application assistance to University of California, California State University and California Community College students made newly eligible for CalFresh – the state-administered federal program for supplemental food assistance. The agreement also provides $12 million in state funds to support associated county administrative workload.
In addition, the following provision is included in the agreement:
Restoration of Reductions
The agreement restores previously enacted reductions, effective July 1st, for the University of California, California State University, the Judicial Branch, Child Support Services and for moderate-income housing.
Los Angeles County lifts COVID-19 emergency
This milestone that comes as the region's coronavirus case rate has fallen to its lowest level since summer 2021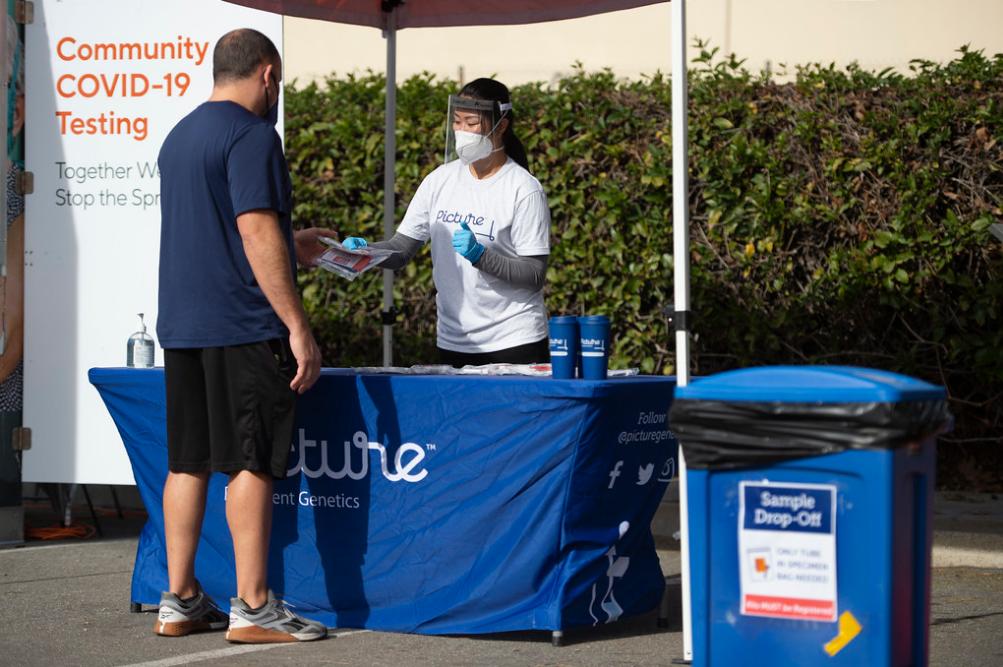 LOS ANGELES – As Los Angeles County officially ends its coronavirus pandemic (COVID-19) emergency declaration Friday, improved conditions have placed all 58 counties in California in the low community level for transmission and hospitalization rates, meaning the coronavirus is not spreading rapidly or in a way that's exerting undue stress on the state's healthcare systems.
This milestone that comes as the region's coronavirus case rate has fallen to its lowest level since summer 2021.
The Los Angeles County Department of Public Health (Public Health) is aligning county safety measures with federal and state COVID-19 guidance, while continuing to require a few common-sense measures at worksites, educational institutions and healthcare facilities to reduce COVID-19-related disruptions and protect the people at highest risk of severe illness.
At worksites and educational settings, COVID-19 isolation and notification guidelines for staff are set by CAL/OSHA. Public Health's newly issued school guidance align with both CAL/OSHA and state department of public health recommendations, as follows:
School employees (as with all other employees subject to CAL/OSHA regulations) who have tested positive must isolate at home for at least 5 days and can only return to their worksite between days 6-10 if they are fever free and wearing a mask when around others. Students who have tested positive are also required to isolate at home for 5 days and, if returning to school between days 6-10, should wear a well-fitting mask when indoors around others.
Schools are required to notify employees who are close contacts of a confirmed case and provide exposed workers with free testing. While schools are not required to notify parents of an exposed student, Public Health strongly recommends that schools notify the parents of students who were exposed to a case of COVID-19 during its infectious period at school.
Public Health also is maintaining its robust tracking of cases, hospitalizations and deaths, and requiring schools, worksites, skilled nursing facilities and other entities to report clusters of COVID-19 cases. Reporting allows for early intervention to slow the spread of COVID-19 and reduce disruptions, protect vulnerable residents and assist facilities to improve their infection control practices.
While for many residents and workers, masking and vaccination protective measures are now recommended and not required, because there are so many vulnerable people in healthcare settings, enhanced protections among healthcare workers in Los Angeles County remain in place.
Healthcare workers must wear protective face coverings when providing patient care or in patient care areas. Requirements for masking by visitors or patients is at the discretion of the facility, although Public Health strongly recommends that facilities continue to have their patients and visitors wear masks in public spaces. All Public Health clinics and vaccination sites will require that everyone at these sites wear a well-fitting mask and free masks will remain available for workers, patients and visitors.
In addition, new healthcare employees will need to comply with the existing vaccination requirements; all currently employed health care workers have completed their primary series and one booster dose or received an exemption from their facility. There are similar federal requirements for healthcare workers in facilities that accept Medicare and Medicaid funding.
The guidelines for healthcare facilities will be reassessed by September to take into account any changes in U.S. Centers for Disease Control and Prevention (CDC) and the U.S. Federal Drug Administration (FDA) vaccination guidance.
Most public health response measures are not affected by the ending of local COVID-19 emergency declarations. Public Health is committed to continuing to provide free access to vaccinations and boosters, testing and treatment to Los Angeles County residents, regardless of insurance or immigration status.
For information about vaccines, to access testing, and/or to receive therapeutics, please call 1-833-540-0473, seven days a week from 8 a.m. to 8:30 p.m.
For more information on other non-health related changes with the lifting of the LA County emergency COVID declarations, visit lacounty.gov/covid-emergency-ending.
"I offer my heartfelt condolences and wishes of peace and healing to anyone who has lost a loved one to COVID-19," said Dr. Barbara Ferrer, Director of the Los Angeles County Department of Public Health. "With no new strains proliferating, I am optimistic we will remain in the Low Community Level this spring and my hope is that our hospitalization and death rates continue to decline. I would love to see our lowest-ever numbers since the pandemic started – that has not happened yet and in order for it to happen, we will have to take advantage of all the tools and resources that helped us get to where we are today and to be aware of how our actions affect those in our community who are most vulnerable to severe illness."
The 7-day average case count for COVID-19 dropped nearly 19% from the week prior from 615 last week to an average of 501 this week. Reported average daily deaths also dropped 32.5%, from 12 last week to 8 this week. The 7-day average of new COVID-19 positive hospital admissions is 52 this week, down from 67 last week. The 7-day average for test positivity remained stable at 3.2%.
Los Angeles County remains in the CDC's Low COVID-19 Community Level for the 11th consecutive week. This includes a 7-day case rate of 34 new cases per 100,000 people. The 7-day total for new COVID-19 hospital admissions per 100,000 people is currently 3.7. And the 7-day average of the proportion of staffed inpatient beds occupied by COVID-19 patients is now 2.3%.
As of Tuesday, March 28, there have been 35,994 deaths in Los Angeles County.
A wide range of data and dashboards on COVID-19 from the Los Angeles County Department of Public Health are available on the Public Health website at http://www.publichealth.lacounty.gov including:
Always check with trusted sources for the latest accurate information about novel coronavirus: