February 17, 2021 at 11:02 pm PST | by Staff reports
WeHo votes a temp 'hero' pay increase for grocery workers- and gets sued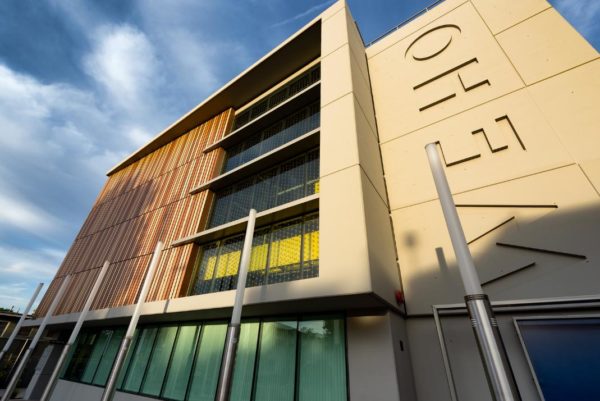 WEST HOLLYWOOD – During its regular session Tuesday evening, the West Hollywood City Council voted to approve a measure that will require large grocery stores in the city's limits to give their employees a $5 per hour pay raise for the next 120 days.
This follows a similar ordinance passed by the Los Angeles City Council on February 2, which requires grocery and pharmacy retailers with 300 or more employees nationally and 10 or more employees on site to add the $5 hazard pay to all hourly, non-managerial employees' wages for 120 days.
The California Grocers Association filed a federal lawsuit against the city of West Hollywood on Wednesday, challenging the ordinance. Ron Fong, president and CEO of the California Grocers Association told KNBC4 Los Angeles that "In addition to clearly violating federal and state law, the extra pay mandates will harm customers and workers." 
A $ 5 an hour mandate means a dramatic increase in grocery store labor costs, Fong said.
"That is too big a cost increase for any grocery retailer to absorb without consequence," he told KNBC. "Options are few. Either pass the costs to customers, cut employee or store hours, or close. Already two stores closed in Long Beach after the city enacted a $4/hour pay increase. Nearly 200 workers lost those jobs."
The CGA previously sued the cities of Montebello and Long Beach, who had called for similar measures to increase those cities' grocery workers' pay.
A hearing to consider an injunction in the Long Beach case is scheduled for February 23 in federal court in Los Angeles.
"The health threat that these grocery workers face cannot be overstated — recent studies before the current surge report grocery workers to be five times more likely to test positive," stated the original motion in Los Angeles, which was introduced by Council President Nury Martinez and Councilmen Paul Koretz, Mitch O'Farrell and Curren Price last December 15.
"These workers must be justly compensated for the clear and present dangers of doing their jobs during the pandemic by requiring their employers to provide hazard pay," the motion further stated.
Additional reporting by City News Service and KNBC4 Los Angeles