Star-studded livestream to celebrate Liza's 75th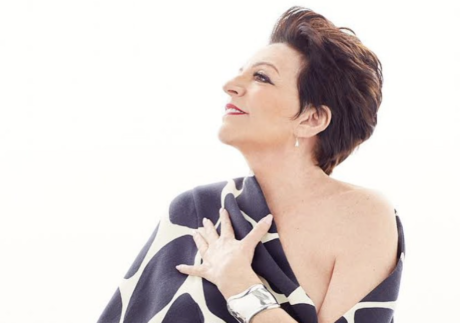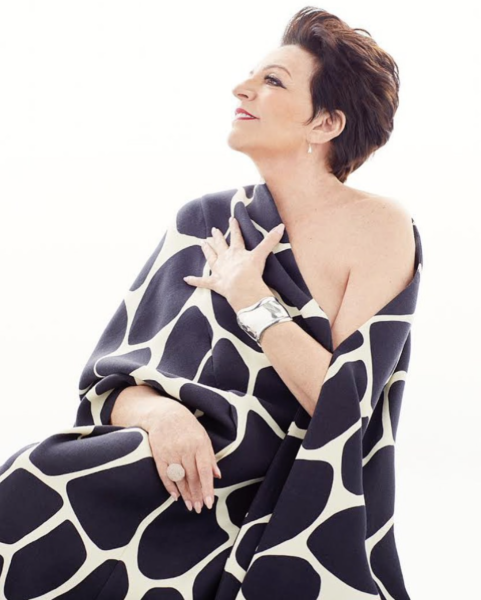 What good is sitting alone in your room?

Well, if you're sitting there on March 12 and you have access to the internet, it can do a lot of good. That's the day "Love Letter to Liza: A 75th Birthday Tribute Celebration" will stream on demand, celebrating the life and legacy of a great show biz legend while also raising funds to help members of the entertainment community facing hardship during the ongoing shutdowns of the Covid crisis.
In case you're one of the few who don't immediately know who the "Liza" in that title might be, it refers to none other than Liza Minnelli, the beloved Broadway and movie star best known (perhaps) for her Oscar-winning star turn in the classic Bob Fosse film, "Cabaret." That's not the only award she's won: she's a member of the exclusive EGOT club, with and Emmy, a Grammy, and two Tony Awards to sit on the shelf next that Oscar.
Over a career that has spanned over fifty years, she has become known not only for her great performances but for her vibrant, larger-than-life persona – a legacy truly befitting of a diva. It's partly because of her theatrical zest for life (and the fact that she is the daughter of the great Judy Garland) that she has also been embraced as an icon by the LGBTQ community – a love she has vocally and ardently reciprocated many times over the years.
Now, for the occasion of her 75th birthday, many of her famous friends, colleagues and admirers are gathering for a virtual "Love Letter" to the veteran performer. In the vein of last year's similar livestream celebration of renowned Broadway composer Stephen Sondheim's 90th, it will offer a collection of appearances and performances from stars and celebrities who have worked with her, been influenced by her, or simply loved her for her inimitable style.
The lineup is a "Who's Who" of stage and screen greats. Scheduled to participate are the likes of Joel Grey, Lily Tomlin, Catherine Zeta-Jones, Chita Rivera, Joan Collins, Harry Connick, Jr., Ben Vereen and the dancers from the Verdon-Fosse Legacy, Ute Lemper, Billy Stritch, Charles Busch, Kathie Lee Gifford, Lea Delaria, Jim Caruso, Jonathan Groff, Sandra Bernhard, Andrew Rannells, Nathan Lane, Mario Cantone, Tony Hale, Coco Peru, John Cameron Mitchell, Michele Lee, Andrea Martin, Seth Sikes and Neil Meron.
The presence of so many familiar names and faces on that list, both straight and queer, should convey the extent to which love for Liza serves as a uniting force in a diverse world.
But it's not only Liza who will benefit from this online party. A portion of the ticket sales will be donated to The Actors Fund, the nationwide organization that provides social services and emergency financial assistance, health care and insurance counseling, housing, and secondary employment and training services to people in the entertainment industry.
The livestream event is being produced by Daniel Nordicio, and co-produced by Minnelli's longtime production manager and designer Matt Berman.
Says Nordicio in a statement, "Liza is a total entertainer, a show person the likes of which is hard to find these days. Liza's talents have known no bounds, and her contribution to Broadway, film and even a hilarious stint on television's 'Arrested Development,' make her so deserving of this, a glorious celebration of her 75 years on earth. I'm thrilled to be able to do this for Liza, and for her friends and fans in a safe, socially distant way to say we all love you Liza—happy birthday darling!"
"Love Letter to Liza" will stream on Stellar Video on Demand. You can find more information on stellartickets.com or clubcummingnyc.com.
Ellen Degeneres sits down with NBC's Savannah Guthrie
Ellen chats with Savannah Guthrie on Today about her leaving daytime television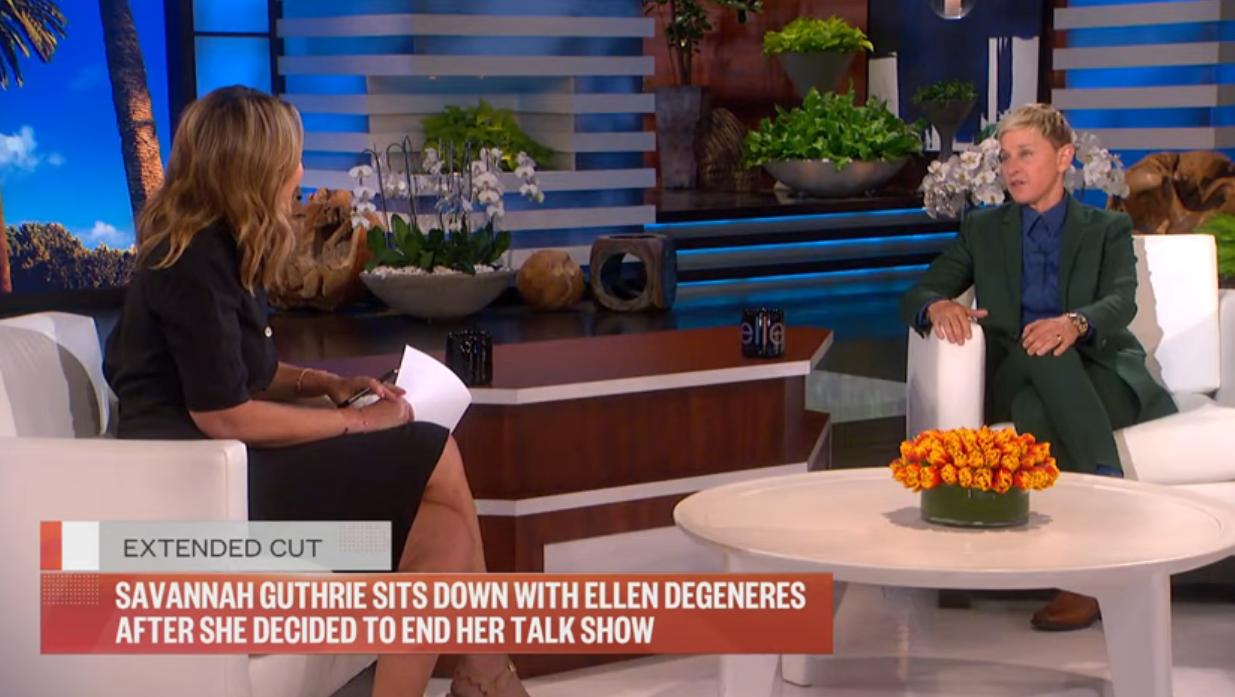 BURBANK – Ellen DeGeneres announced yesterday that she will end her talk show after next season. NBC's Savannah Guthrie speaks with DeGeneres Friday about the decision, which comes 10 months after DeGeneres faced accusations of allowing/running a toxic workplace.
WATCH:
Ellen discusses her departure with Oprah Winfrey
The two powerful women television celebrities shared how each came to the decision for their shows to end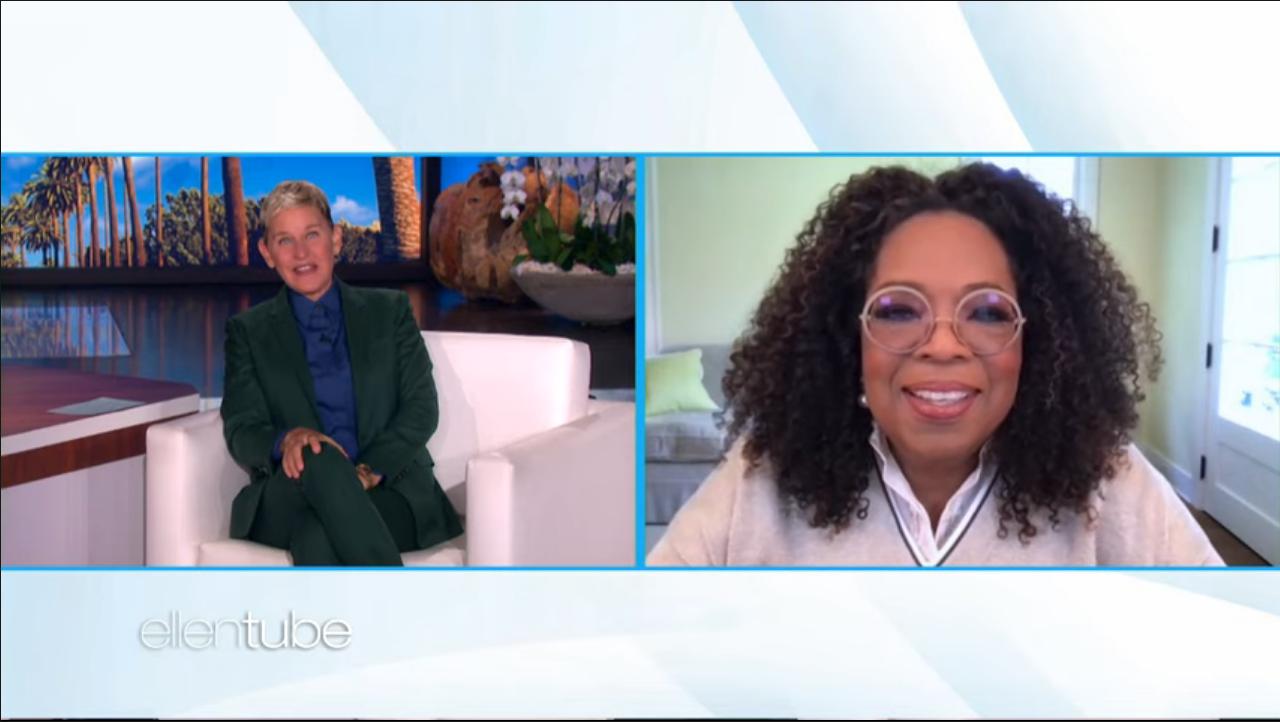 BURBANK – After Ellen DeGeneres announced she would be ending her talk show with Season 19 this week, she had a discussion with invited special guest Oprah Winfrey on Thursday, whose iconic talk show wrapped in 2011 after 25 seasons.
The two powerful women television celebrities shared how each came to the decision for their shows to come to an end, and Winfrey divulged what she misses about her show, and DeGeneres revealed what she will miss about hers.
Winfrey also talked about her new Apple TV+ mental health docuseries "The Me You Can't See," which she co-created and executive produces with the Duke of Sussex, Prince Harry.
WATCH:
Instagram unveils pronouns for its users to define themselves
Recognition and respect of our pronouns can make all the difference for our health and wellbeing especially to LGBTQ youth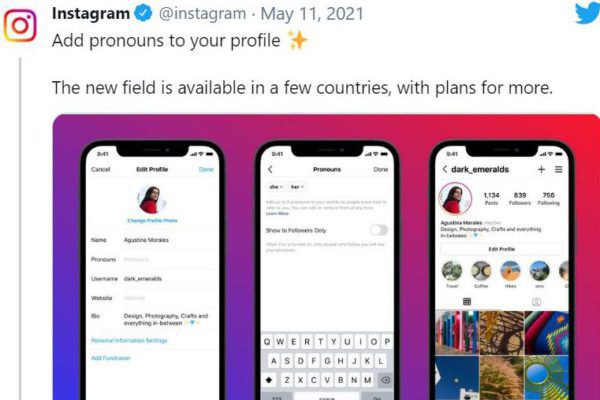 PALO ALTO, CA. – Instagram rolled out a new feature for its platform users in the U.S., U.K., Canada and Australia Tuesday with "plans for more" in other countries the social media giant said. Users will now be able to select their preferred profile pronoun from he/him, she/her and they/them. Once selected, the pronoun preference will appear in small gray letters next to their username.
LGBTQ social media influencers and others including LGBTQ+ advocacy groups have embraced the change in multiple threads on Twitter and on the Instagram platform.
"Pronouns matter, and adding inclusive pronouns to a contact form is more than just a demonstration of allyship," GLAAD president and CEO Sarah Kate Ellis said in a statement sent to NBC's TODAY show in January after the White House updated its contact form on its website to include gender-inclusive pronouns and prefixes.
"Research has shown that recognition and respect of our pronouns can make all the difference for our health and wellbeing — especially when it comes to LGBTQ youth," Ellis said.
A poll conducted last summer by The Trevor Project, an LGBTQ suicide prevention and crisis intervention organization, found that 1 in 4 LGBTQ youth use pronouns or pronoun combinations that fall outside of the binary construction of gender.
Although 75% of youth use either he/him or she/her exclusively, 25% of LGBTQ youth use they/them exclusively, a combination of he/him, she/her, or they/them, or neopronouns such as ze/zir or fae/faer.
Nearly two-thirds of LGBTQ youth who use pronouns outside of the binary opt to use combinations of he/him, she/her, and they/them. This included pronoun usage such as "she and they" or "he and they," as well as using "she, he, and they" to express the nuances of their gender.
ICYMI: now you can add pronouns to your profile💜

Add up to 4 pronouns and edit or remove them any time. You can also choose to display pronouns to only people who follow you. pic.twitter.com/KRc76qm5vZ

— Instagram (@instagram) May 12, 2021