Embattled Golden Globes scramble for show of diversity
Sincerity of message left in doubt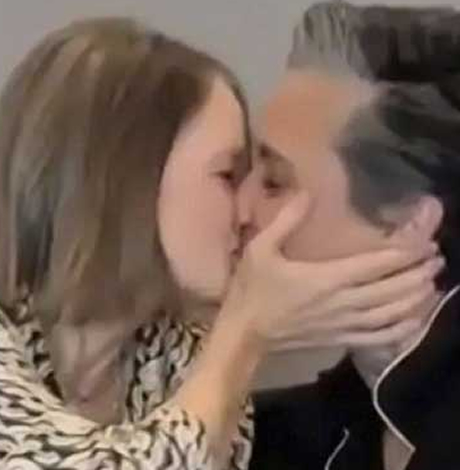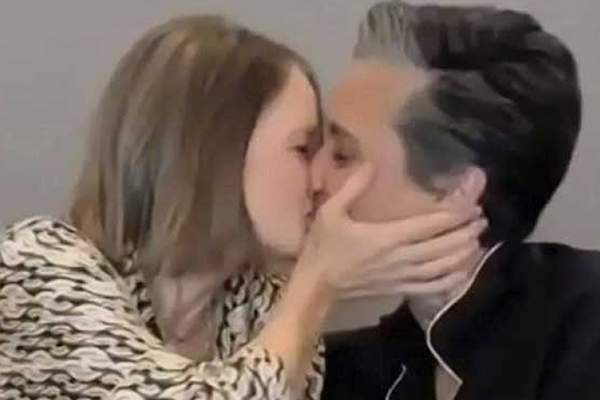 HOLLYWOOD – Going into Sunday's Golden Globes presentation, you already knew the Hollywood Foreign Press Association would be doing damage control.
One week before, the Los Angeles Times published a scathing investigative report that called into question – yet again – the legitimacy of the influential organization behind the awards, citing the body's lack of diversity, its oft-questioned ethical and financial practices, and its penchant for bestowing its honors on the films and shows whose studios had done the best job of wining and dining its members.
If that were not enough, in the days leading up to the awards the HFPA was blasted by the Time's Up organization (along with many prominent Hollywood voices) on social media for omitting several strongly favored Black-led films from this year's top categories. Finally, on the very morning of the ceremony, the charity ran a full-page paid ad in the Times proclaiming the fact that, out of the HFPA's 87 members, not a single one is Black.
So, as the 78th Golden Globes began, the HFPA had a lot more on its agenda than simply handing out trophies in a ceremony that has come to be seen as the most significant precursor to the all-important Oscars; it also had to make a convincing case for itself as the sole arbiter of who gets those influential trophies. Whether or not they succeeded might well have turned out to be irrelevant, by the end.
For anyone who tuned in to NBC's bicoastal awards broadcast without having heard or seen anything about the controversy, things might not have seemed that different, at first. Hosts Tina Fey and Amy Poehler were in fine form, and if their sly banter contained a considerable amount of humor at the expense of the HFPA's sketchy reputation, that was nothing unusual – after all, poking fun of the Globes has always been a Hollywood pastime.
As things went on, though, it would have been impossible for anyone not to take note of the seriousness with which the evening was occasionally hijacked by such moments as the introduction of Spike Lee's children, Satchel and Jackson, as "Golden Globe Ambassadors," or the sudden appearance of three high-ranking HFPA members to offer a thinly disguised mea culpa in the form of a pledge to move the organization toward "a more inclusive future." These gestures, marked with a level of pomp that made them feel all the more perfunctory, did little to encourage confidence in the organization's sincerity.
Far more effective were the awards themselves. While no Black-led films made the cut in the nominations for Best Motion Picture Drama (that award went to the Chloé Zhao-directed "Nomadland"), some did take prizes in other major categories.
Both of the Leading Performance categories in Motion Picture Drama went to Black winners. Andra Day was named Best Actress for her powerful performance as the titular jazz icon in "The United States vs. Billie Holiday," a film that documents the decades-long persecution of Holiday by the American government over her anti-racist song "Strange Fruit." The Best Actor prize, in a win that felt both inevitable and well-deserved, was posthumously awarded to Chadwick Boseman for his searing star turn in "Ma Rainey's Black Bottom."
The Best Supporting Actor award went to Daniel Kaluuya, for his work in "Judas and the Black Messiah." Among the competitors he beat out was Leslie Odom Jr., nominated for his performance as Sam Cooke in the Regina King-directed "One Night in Miami." King joined Zhao and Emerald Fennell ("Promising Young Women") as one of three female nominees for Best Director – a category that has previously only included five women in its entire history. Zhao took the win, becoming the first Asian-American female to do so.
The sole Black winner among the television categories was John Boyega, awarded Best Supporting Actor in a Series for his performance in "Small Axe." The only other Black nominee, Don Cheadle (for his role in "Black Monday"), lost to Jason Sudeikis ("Ted Lasso"), whose self-effacing acceptance speech was one of the evening's most markedly humanizing moments.
As for LGBTQ representation, many of the categories featured films that included LGBTQ characters, storylines, and performers. In the awards for television, the most obvious nod to queer audiences was the win by "Schitt's Creek" for Best Comedy Series, and by its beloved star Catherine O'Hara for Leading Comedy Actress. Ryan Murphy's "Ratched," which had received nods for out actresses Sarah Paulson and Cynthia Nixon, failed to score a win.
On the movie side, Murphy's screen version of the Broadway musical "The Prom," about the fight for queer inclusivity at a high school, also ended the evening empty-handed, as did "Two of Us," a lesbian-themed French drama up for Best Foreign Language Film category. But there were wins too; the aforementioned acting honors for "Billie Holiday" and "Ma Rainey" came for films that incorporated the bisexuality of their real-life subjects; "The Life Ahead," which featured a significant trans character, won for Best Song; and Rosamund Pike took the award for Best Actress in Comedy/Musical for playing a lesbian grifter in "I Care a Lot."
The biggest gay victory of the evening, arguably, was reserved for out film legend Jodie Foster, who not only won Best Supporting Actress for her performance in "The Mauritanian," but gave viewers the treat of seeing her share an enthusiastic kiss on the couch with wife Alexandra Hedison before launching into her acceptance speech. It was perhaps the most memorable, and certainly the most unequivocally triumphant, among many such spontaneous, intimate surprises during the broadcast.
It's that kind of unexpected authenticity that ultimately saved the Golden Globes, at least in the moment, from its sins. In a broadcast stripped of its usual lavish trappings by the necessity of producing a scaled-down-for-COVID version of one of Hollywood's most excessive celebrity parties, what gradually became apparent was how little the Globes themselves – or any of the industry's other self-congratulatory awards – actually matter in a world enveloped by much bigger concerns.
The movie stars, like the rest of us, were viewing from home; watching them negotiate the awkward fumbles and technical mishaps of the Zoom-style interface that is now painfully familiar to us all, seeing the way their unfiltered reactions mirrored our own, recognizing the tenderness and affection we share with our loved ones in the private moments we saw them share with theirs – these glimpses of common humanity felt far more significant than any of the accolades being awarded. The egalitarian sentiment they evoked, unintended and unforeseen, far overshadowed the heavy-handed efforts made by the HFPA to save face for its missteps.
Make no mistake though – those missteps matter. The Golden Globes have a long way to go before they can prove the sincerity of their stated intention to create a more diverse membership and promote a more inclusive industry. Last Sunday's fumble of an awards show may have been elevated, in spite of itself, by the human element that crept in around its edges, but that's not enough to get the HFPA off the hook.
Everything you need to know about WorldPride 2021
Party in Scandinavia with the happiest people on Earth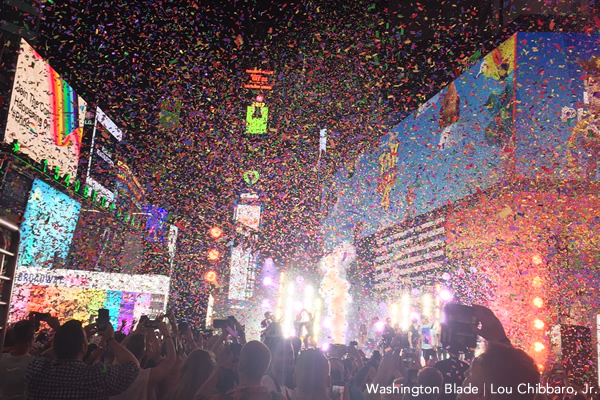 By Mikey Rox| NEW YORK – It's been two years since Stonewall 50 – WorldPride NYC 2019 became the largest international Pride celebration in history, but the "bye" year of 2020 wasn't due to the pandemic.
The global celebration has been held every odd-numbered year since 2017 given its massive logistical undertaking (with sporadic celebrations in 2006, 2012 and 2014 before then), and WorldPride Copenhagen – Malmö 2021 couldn't have come at a better time.
Hundreds of thousands of cooped-up queer revelers and allies will flock to the twin host cities in Denmark and Sweden, respectively, from Aug. 12-22, to party with the happiest people on the planet, a delightful distinction provided to the Scandinavian countries by the United Nations' famous World Happiness Report. (The United States ranked No. 19 in the most recent report, FYI.)
So what's in store for this year's all-out progressive-flag-flying festival? Read on for more.
Two LGBTQ anniversaries in Denmark
If you can believe it, it's been 70 years since Danish doctors in 1951 performed the world's first successful genital reconstruction surgery, a medical marvel that provided hope to transgender people the world over. This year is also the 50th anniversary of the founding of the Gay Liberation Front's Danish chapter, which has been instrumental in blazing trails toward equality for the country. Look how far it's come.
Opening ceremonies kick off in Copenhagen
In conjunction with Copenhagen Pride, WorldPride will officially start late afternoon on Aug. 13, but in adherence with COVID-19 protocols the opening ceremony won't be held in WorldPride Square (at least not as of press time; things could – and probably will – change). That potential snafu notwithstanding, Denmark welcomes vaccinated U.S. travelers, and if any testing is needed, both PCR and antigen tests will be available free to everyone, including tourists, 24/7. Copenhagen is OPENhagen again.
WorldPride Square will be open for the rest of the fest
WorldPride Square, a makeshift village of sorts (similar to the Olympics) located within Copenhagen's main square, will provide a gathering place for all attendees that have traveled far and wide. LGBTQ+ and non-governmental organizations spanning the globe will set up shop in the square to greet pedestrians, provide information, and invite folks to get involved. Art exhibits also will be a centerpiece of the village, alongside a street-food market and bars with plenty of space to relax.
EuroGames will be held simultaneously
If you enjoy watching athletes compete in variety of sports that range from boxing and badminton to dancing and dodgeball, add the spectator-friendly EuroGames to your list of to-dos while you're in Copenhagen. If you want to get hands-on, consider signing up to become a volunteer at the games, to be held Aug. 18-20; EuroGames' website is currently accepting those applications.
Spread out and explore other WorldPride villages
While WorldPride Square will serve as the jump-off for the 10 days of festivities, other available villages will allow crowds to spread out and explore their individual interests. In addition to Sports Village for EuroGames athletes and fans, other villages will focus on kids and families, youth, women, and the queer community, among others. Programs and content of these villages will be target-audience specific but open to everyone.
You might have a brush with royalty
Mary, Crown Princess of Denmark, Countess of Monpezat, is patron of Copenhagen 2021, making her the first-ever royal to serve in the role for a major LGBTQ+ event. Say hi if you spot her; she knows a queen when she sees one.
Despite pandemic protocol, the show will go on
Organizers have said in an official statement that despite some COVID-19 restrictions, they're "continuing to plan for full delivery of all Copenhagen 2021 events taking into account the guidance and recommendations" of government agencies. Doubling down, organizers have promised they will not cancel or postpone events.
Now there's only one thing left to do: Let's go!
Mikey Rox is an award-winning journalist and LGBT lifestyle expert whose work has been published in more than 100 outlets across the world. Connect with Mikey on Instagram @mikeyroxtravels)
Hollywood's Peter Kallinteris Agency launching LGBTQ dreams
"It's important to me to actively participate with a platform and space for the LGBTQ community. I want to make a difference and be a leader"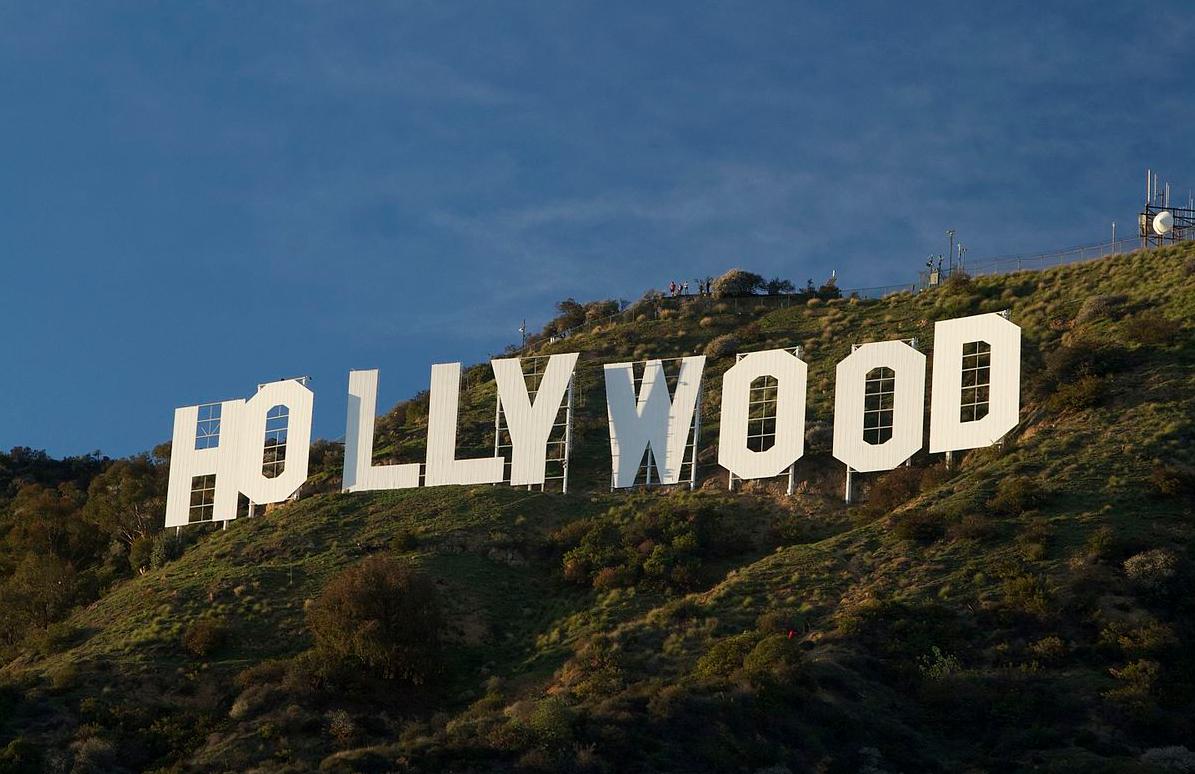 HOLLYWOOD – Whether they'd admit to it or not the aspiration for most actors is to be sitting in the Dolby Theatre at some point in their careers, dressed in their finest fashion ensemble at the most prestigious event of the year and hear, "and the Oscar goes to [insert their name]." Conversely also true for the Emmy awards or the Tony awards, yet for many LGBTQ artists the path to that goal is fraught with obstacles and difficulties.
In 2018, a young Black actor from Atlanta, Georgia, was given a supporting role as Ethan in the surprise hit film Love Simon. That actor, Clark Moore, in interviews with host Rob Watson, journalists Dawn Ennis and Brody Levesque on RATED LGBTQ RADIO and separately with Teen Vogue's Shammara Lawerence spoke of the difficulty landing roles like that of Ethan, but also the conflict inherent with how the film and television industry has seen LGBTQ actors.
Answering a question by Teen Vogue's Lawerence centered on that conflict, Moore bluntly assessed the landscape telling her; "Historically, I think the reason why there haven't been more gay roles or more gay actors playing roles that have lots of layers to them and lots of depths to them is because for whatever reason, people think that the story is done. We've seen the gay character. We know what he says. We know what he thinks. We don't need to tell that story anymore, but if you think about it, we've had a full canon of stories about straight white men that stretch back millennia, and so we're only scratching the surface," Moore pointed out.
"If we can have stories about people all the way back thousands of years ago and we can still be telling the same story now about straight white men and their journey to self-discovery or redemption, there's plenty of stories to tell of people of color and LGBTQ people and anybody who falls in the intersection of those two identities," he added.
Yet in the age of digital moving beyond the traditional film and television as more and more content is streamed online- and there's insatiable need by casting agencies for a wider diverse spectrum of actors, there are still obstacles in the path for LGBTQ actors, especially trans and disabled LGBTQ actors.
Enter Peter Kallinteris, who with his broad based knowledge and understanding of the critical needs of the LGBTQ actor community decided that the time has arrived to have specialized representation for that community.
"Looking to the past, Hollywood hasn't been very kind to the Queer community. Throughout the history of cinema gay men were either played as effeminate, weak, airheads, and lesbians as tough softball or gym coaches, who are often played by straight people," Kallinteris said. "Within the the broader culture, there are subcultures, just as within any community. They are nuances within each that will never find its way between the pages of a table read."
"To create an authentic moment the space has to be made for those who've lived that life every day. Gay, Black, White or Straight ect, our experiences of the world are different depending on how we show up. In many cases that will determine our outcomes," he noted. "Specialized representation is so important because without the lingering trauma, and continued hatred & fear toward our community the Queer division of PKA wouldn't exist, we'd just be accepted. We have important stories to tell and will continue to be telling them. PKA is just the begging for all to feel safe and thrive."
In a statement issued from his offices at the Sunset-Gower Studios, the former historic home of pioneering Columbia Pictures founded in 1918, Kallinteris reflected, "When I was a young Actor being gay was career ending."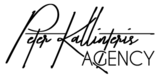 "Today it's celebrated. It's important to me to actively participate with a platform and space for the LGBTQ community. I want to make a difference and be a leader because I can."
To accomplish this he launched the Queer Division of his PKA agency. "The Queer Division of PKA was inevitable, a natural outgrowth of my own personal evolution first by coming out as gay man, from Artist to Agent. The timing was right to make an impact with talent," he said.
"As my Agency grew I was able to gleam that there was a space beginning to open up by which I could represent the full spectrum of Queer humanity & sexuality within the arts. Not as one dimensional static caricatures, but as beings who's emotions run the full gamut of the human experience. This was very exciting to me, I have a opportunity to effect change. I wanted to be apart of history Pioneering a movement," he added.
He said that his message to LGBTQ artists is simple. "I want talent to know they will be given the opportunity to be who they are, live their truth and work for who they are without rejection, humiliation, fear, or hopelessness. People perform at their best, live at their best. And do their best when they are happiest. PKA is not just a brand, we are the LGBTQIA community. If life imitates art, then let's represent it boldly!"
His expectations of the film and television industry's reaction? "My inspiration to launch the Q.D. is truthfully representing talent that reflects the current needs for the industry, and to remain a permanent fixture within the industry that continues to grow stronger. I want the industry to understand I've created this environment specifically for the Queer community. I'm happy & honored to be the first Agency that represents this community in this way," Kallinteris said.
Last week, PKA, whose clients include, Justin Jedlica (TV personality), Steven James Tingus (President George W. Bush's lead for disability research and policy for eight years), Kate Linder (The Young and the Restless), Albert Lawrence (IMDB Host), Deric Battiste aka DJ D-Wrek (MTV's Wild 'N Out), and Leslie Stratton (The Swing of Things, Truth or Dare), announced the launch of the Queer Division in a video.
WATCH:
Julia Scotti, the movie, is just Funny That Way
Life is funny that way—not working out quite the way we thought it would. And that is ultimately the point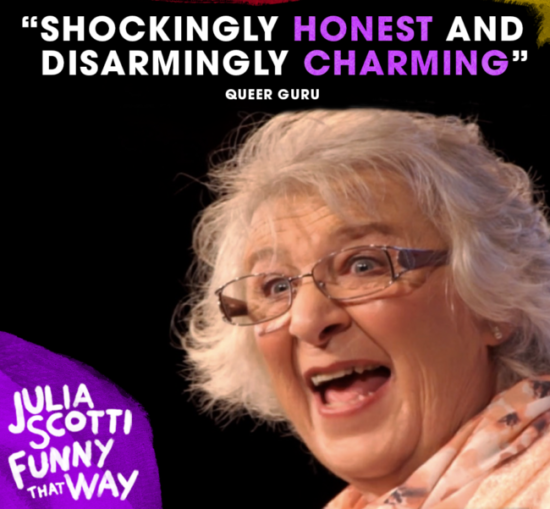 WHITING, NJ. – "You are a piece of work, Julia!" Simon Cowell blurted during her landmark America's Got Talent debut. Julia Scotti had just completed her audition for the show that ended not only with a standing ovation, but with the revelation that she had once upon a time been a stand-up comedian named Rick. As that news crossed the faces of the four judges, their collective jaws dropped. "I mean like you come out as the nice little granny school teacher all sweet and then you go into your routine and like WHOA. Talk about surprises – they are never ending with you, are they?" Cowell finished.
With Julia Scotti, the surprises never end.
Her latest surprise for the public is a gem of a film, Julia Scotti: Funny That Way. It is a documentary of her journey from the days of Rick, the up and coming comic who performed on bills with Chris Rock and Jerry Seinfeld to Julia, who is wowing millions.
Of her transition, Julia has remarked. "It is NEVER an easy process whether you're a public figure or not. You are essentially killing your old self and ending your old life. And with that comes the history you've built with friends and family. Some are very accepting, but most are not. That is why the suicide attempt rate for Trans folk is still at 41%."
Funny That Way does not spare us the heart-breaking fallout from the virtual "death' of Rick Scotti.  Filmmaker Susan Sandler weaves Julia's story, the losses and damage, to her rebirth, healing and the reuniting with her kids after a 15-year estrangement.
Julia and Susan sat down with us on the podcast Rated LGBT Radio to talk about the film. "This is a story and like all stories, there is a beginning and a middle and an end. In the end, I want the audience to know there is HOPE. It is bumpy at times, joyous at times. It is not just isolated to my life. You can have that in your life when you walk through that door of your own truth and come out the other side and when you look back on all you went through, you go 'what the hell was I so afraid of?' Look how happy I am." Julia explains.
Susan had never directed a documentary before, but as one of Hollywood's master story tellers, and a Golden Globe nominee, she was unfazed. "The impetus behind this film was falling in love with Julia, her, then and now. If you are working from a really rich, complex, compelling character –which is Julia—that is the GIFT. All of my nerve endings, my story telling, told me this was dynamic documentary, and that's the form in which I wanted to tell it."
Susan took five years to research, document and interact with Julia's past. She went through old footage of Rick Scotti's stage acts and restored many of them so they could be used in the film. She brought on composer Matt Hutchinson for a beautiful score, and animator Sam Roth for whimsical cartoons that tie the story together.
Before the filming started, Julia had just re-connected with her son Dan, and daughter Emma.  A decade and a half ago, when Julia announced to her then spouse that she was in fact a woman transitioning, her then-wife retaliated by taking their kids away.  Dan and Emma spent their whole adolescence not knowing Julia at all. The story of that pain is told in Funny That Way.  Susan wanted to show the relationships real-time in the film as they came to reconnect with Julia. "We were just at the beginning stages of reconciling," recounts Julia. "I did not want them feeling like I was just reconnecting with them because I wanted them in this film. I did not want to distance them even more."
Dan and Emma were onboard, however.  Also on board, albeit only by phone, was Kate. Kate was  Julia's last wife, described as Julia's "love of her life". Kate supported Julia emotionally and spiritually through out the entire transition process.  One of the most poignant moments in the film was Julia hearing Kate describe the end of their relationship.  Kate's support was significant, but once Julia became fully Julia, it was evident to both that their relationship had changed and they had to let it go.
Susan captured many live moments of Julia's evolving life. She caught the very first time that son Dan ever called Julia "his mother" and the effect was pronounced. Also caught in the film was a moment when Julia and Dan are watching Rick's old stand up routines. One such performance takes Julia by surprise—it was a routine that she had not remembered ever doing. It was a set where then Rick expressed his revulsion to transgender women in no uncertain terms. Julia sat shocked.
"My sensibilities have been 'woked', I think that is the term for it." She told me about that experience. "Thinking back, I was going through issues and aware that something was not right internally. It frightened me to no end. Looking at that clip, I am totally ashamed of what I did. It embarrassed me."
"I knew it was me. I knew I was there. But I don't feel a connection with that person. That is the truth."
The film does not dwell long on the past shames and regrets. It arcs to the present where an adult daughter gets to see her parent's comedy routine for the very first time.
Some of the greatest joy in the film is witnessing the growing relationship between Julia and son Dan. Dan is sweet and compassionate, and they both have a deep love of comedy. Through their discussions and collaboration on things funny, we witness something decidedly not funny, the deep re-kindling love they have for each other.
The film will make you laugh, and cry, and laugh again. New clips of Julia's now famous turn on America's Got Talent shows her more personal reflective moments over a life changing triumph.
The only regret director Sandler has about the film is how it will be brought to the public. "I am happy to be brining the film now for the people who have an appetite for it. For the truth, the humor, the complete emotional honesty. But I mourn. I mourn the moments not being able to sit with you in a theater. And experiencing the film with you. It was supposed to be seen by audiences, and then give them the opportunity to go down the street and see Julia live at a club." But, life is funny that way—not working out quite the way we thought it would. And that is ultimately the point.
Editor's Note: The film was originally slated for theatrical release which was delayed then put off by the coronavirus pandemic.
Julia Scotti: Funny That Way is available now on digital platforms! That means you can rent or buy it online, at places like iTunes, Apple TV, Amazon, Google Play and more.
Here's the full list of where you can find it.
DIGITAL
iTunes
Amazon
Google Play
Xbox
VUDU
FandangoNow
Vimeo On Demand
CABLE / SATELLITE
iN Demand Movies
Verizon
AT&T
Vubiquity
DirecTV
Dish
Telus