Reading the Queens
Who reads the reader? Roy Tomko will tell you.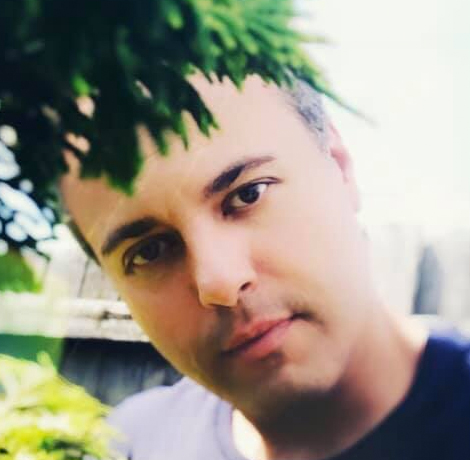 In the heady days before COVID-19 precautions shuttered the clubs and bars that were home away from home for many of us, drag queens counted on those man caves for the lion's share of their income—and we relied on them as healing truth-tellers, whose acid-tongued observations made "reading for filth" among the most crowd-pleasing arrows in their queeny quivers.
But when these wise men in wigs have their own troubles to bear, who among us will walk a mile in their heels, and point them to the light? No! Don't go to the light! Who reads the reader?
Broadcasting from his home base on the east coast with a message as custom-made as the best-fitting wig you've ever worn comes Roy Tomko, whose IGTV show—"Reading the Queen"—is not another Tik Tok drag show. There are no lipsynchs or death drops. But there are drag queens, and there is death. More precisely, life after death, as Tomko uses his gifts as a psychic and spirit medium, to, as the title implies, read his drag queen guests.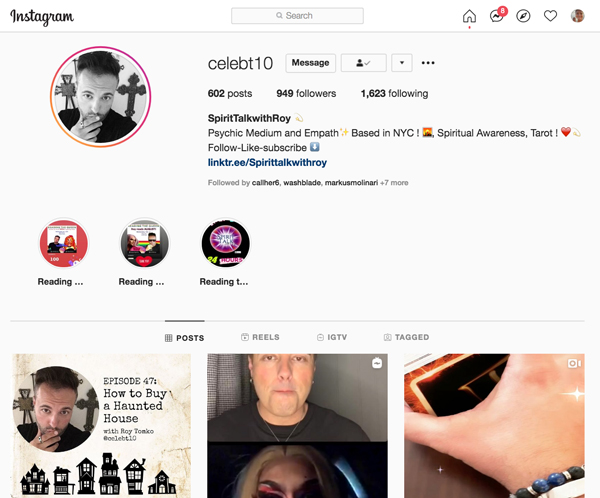 Having made its debut in late November 2020, "Reading the Queen" is a product of our pandemic era. Although Tomko had been aware of his heightened perceptions from childhood, it was not, his website notes, "until recent major shifts in the world (COVID-19) that inspired Roy to focus his gift to help others."
And if you're going to help others, why not start with giving a little leg up to our drag artists, who've spent the past year devoid of their usual platforms for expression? For those familiar with the reality TV formula that "Reading the Queen" uses as a structural template (think "Long Island Medium"), Tomko's focus on drag talent puts a refreshingly candid, anything goes spin on the proceedings—as does his own identity as a gay man whose unabashedly "sensitive" nature amplifies the self-confidence necessary to put his queens at ease. The resulting banter between out, gay host and out-there guest anchors the show in Must-See territory, with occasional OMG moments where the reality of accepting all of this as reality gets, well, frickin' real.
That said, detractors and debunkers determined to deny anything happening here other than intuition and wishful thinking will find no shortage of straws to grasp at—but as the metaphor implies, even when bundled, straws have a way of slipping through the firmest of fists.
That's the Blade's way of saying believe it or not. We watched quite few installments of "Reading the Queen," and the only thing we can say for sure is that drag queens have unusually well-calibrated bullshit detectors that we've yet to see go off during or after a reading.
In fact, raves via many a queen's social media are plentiful. Rhea Litre, after her reading, said to the Los Angeles Blade, "OMG. My eyes have been completely opened. I used to be so afraid of the spiritual world, but that was just because I was afraid of it. I think once you remove fear from a situation, you can understand it a bit more. At least that's what happened to me! Roy is a true professional and I absolutely adore him."
Asked about any paranormal fallout, Litre noted no incidents of significance after the fact, but did tell us the experience confirmed her intuition upon moving to Las Vegas, and talk of her late grandfather during the reading with Roy has colored her perception of their relationship.
"I felt such weird energy around when I moved my granddad's stuff into my house," recalled Litre. "I think he just wanted me to know he was there. Ever since the reading, I feel his spirit but it's nice. I wear his necklace everyday. I feel closer to my granddad more than ever."
The Blade recently spoke with Tomko about the unique alchemy of "Reading the Queen," but started with a discussion about coming out, coming into his own.
Blade: Not to sound crass right out of the gate, but what are you, Roy Tomko? I mean, how do you define your own abilities, in terms of using them to help others?
Roy Tomko: I identify as a psychic [spirit] medium. I believe that most mediums are psychics, but a lot of psychics are not always mediums. A medium is someone who can connect with a loved one that has crossed over to the other side. So when you do a mediumship reading, you are communicating with a loved one that has passed, and providing a healing message of love from the spirit to their sitter.
A psychic reading is when someone is coming to you for guidance, for predictions, to kind of see what might be going on in their life: Can you feel into a situation that's happening? Could you give me a prediction, could you o see where an outcome might be? And a lot of times, I don't go more than a six-month prediction time zone, because we all have our own free will, and the free will, of course, guides [and can change] the path of that individual.
Blade: Are there any similarities between coming out as an LGBTQ+ and coming out as a person with special abilities, aka gifts?
Tomko: I never hid who I was, as far as my sexuality. I embraced it, and was very fortunate to have very loving parents who empowered me, who stood behind me, and propelled me—and I'm 100 percent grateful to have that upbringing… The thing was, I just felt I could not come out twice within the same time frame, with two different things. So I was very, very selective with who I told about my gifts. When I finally did come out and start to tell people, I will be honest with you: I think people accepted my being gay [more easily] than my being a psychic medium. And the reason for that is because, I feel, people have their own religious belief. People don't always see this as a very open or welcoming experience. People are also very afraid of the unknown, or afraid that someone might find something out about you that no one else would know, because of your ability. That's when they get frightened and back away; So I did lose [friends] when the initial rollout happened.
Blade: That's unfortunate, that people think, "Oh, here comes Roy down the hall. He's gonna know what I did last night by the time he gets here." Is that the case, or are we just projecting?
Tomko: I don't have it on all the time. No psychic medium should walk around, open, 24/7, reading every Peter, Paul, and Mary.
I ask permission at the beginning of a reading. I say, "Do you allow me to connect with you?" When I get permission, that is when we go ahead with the reading.
Blade: When we initially spoke, you recalled how the idea for "Reading the Queen" came during a group viewing of "RuPaul's Drag Race" during which you all wondered what it would be like if you did a reading with RuPaul. The idea stuck, and you consulted your spirit guides, then woke up the next morning and…
Tomko: And I was like, "Oh, my God. I'm gonna reach out to a couple of people and see what happens. So Call Her Six, I love her aesthetic, everything about her, and I felt a connection with her. I sent her a message on Instagram. She responded. She was like, "Let's hop on a call, let's do it and [after the reading] she said to me, "Honey, I'm the start but let me tell you, that ball's gonna go rolling and you're going to be on fire—and it's just progressed [from there, the first reading, November 2020].
Blade: Besides the fact that they are biologically programmed to give good interviews, what makes the drag queen angle of your show unique?
Tomko: They are more free-spirited. It allows for a more fun, unconventional way of reading… When you blend these two worlds together, the spirit world and the LGBTQ+ community, it's just a beautiful thing, and I'm just very touched by it. I'd like to do more work with the LGBTQ+ community, where I can provide more healing… But at the end of the day, these guests of mine, these drag queens, are just normal individuals. You take the makeup off, and it's just another person sitting in front of you who's looking for a message."
If you are interested in booking a private reading, visit a few of these links for more information.
Instagram: @celebt10
"Reading the Queen" episodes on YouTube:
Sasha Colby:
Candy Buttons:
Androgyny:
Holly Dae:
Charles Busch reflects on the paths he didn't take in new book
'Leading Lady' a riveting memoir from legendary entertainer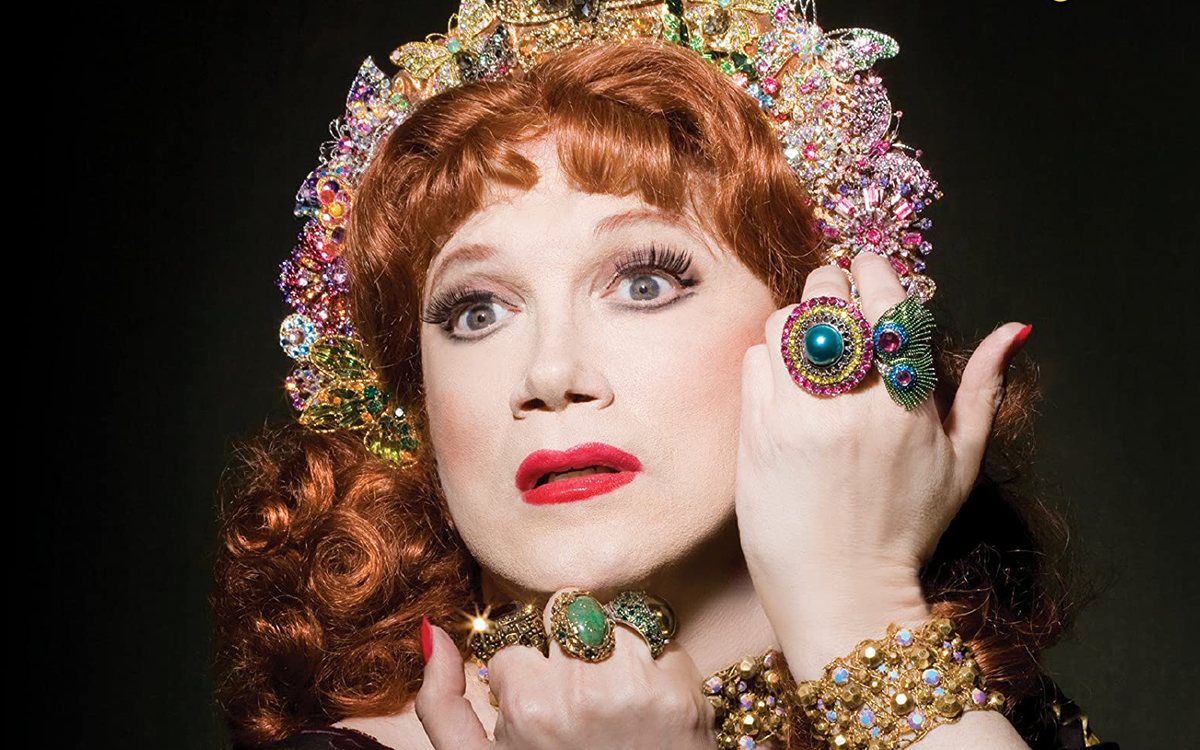 "Charles, I'm telling you, I go to plays in rat-infested basements where I'm the only one who shows up," the late queer icon Joan Rivers once told the queer, legendary playwright, actor, director, novelist, cabaret performer and drag icon, Charles Busch. "I can see the actors peeking through the curtain and groaning, 'Oh God, that old bitch in the fur coat is here. Does that mean we've gotta go on?'"
Busch reminded Rivers that she'd seen him perform in a rat-infested basement.
This is just one of the many stories that Busch, born in 1954, tells in his riveting memoir, "Leading Lady: A Memoir of a Most Unusual Boy," which comes out on Sept. 12.
"Leading Lady" is a page-turner. Some of its tales of Busch's life and career, such as his account of a Christmas party with Rivers as a guest, are dishy. Others, like his memories of trying to care for his beloved Aunt Lil, when he knew she was dying, would make even the Wicked Witch in Oz tear up.
The memoir, is, as Busch says on his website (charlesbusch.com), the story of "a talented artist's Oz-like journey."
"Leading Lady" isn't linear. This isn't a detriment. Busch deftly intertwines memories of his life and career from his mom dying when he was seven to being raised by his loving Aunt Lil to being the author and star of the cult classic "Vampire Lesbians of Sodom" to watching Kim Novak handle fans to being the Tony-nominated writer of "Tales of the Allergist's Wife" to being creative during the pandemic.
"Storytelling is a huge part of my life," Busch told the Blade in a lengthy phone interview, "I get into various adventures and, I think, this could be a good story to tell."
Interviewing Busch is like chatting with a fab storyteller over coffee or a glass of wine. Except that you're talking to a legend who's entertained and inspired queers (and discerning hetero audiences) for decades. (I'm wearing my "Vampire" T-shirt as I write this.)
As a playwright, Busch writes "linear" plays, with a beginning, middle and an end, he said. As a cabaret singer, "the way I sing songs is telling a story," Busch said.
Since childhood, he's been creating vivid scenes in his imagination. From early on, Busch has felt as if he's both a spectator and star in the movie of his life.
It seemed inevitable that he'd write a memoir. It's the ultimate form of storytelling. "You reach a certain point in your life," Busch said, "where you're more reflective and see your life as a whole."
"You reflect on the paths you didn't take," he added.
Busch spent his childhood in Hartsdale, N.Y. He had two older sisters, Betsy and Margaret. His mother's death was devastating for Busch. His Aunt Lil and Joan Rivers have been among the women who have been "mothers" to Busch since his mom died.
Once, Busch said he and Rivers dined with friends. "Joan Rivers said 'I wish I had a gay son I could phone at midnight and discuss whatever movie was on TCM,'" he recalled.
Busch would have loved to have been Rivers's "gay son."
Life in Hartsdale was hard for Busch after his mother passed away. His father was often absent and showed little interest in his children.
Things were miserable for Busch when his grandmother, for a time, cared for the family. He knew, as a boy, that he was gay and hated going to school where a movie-and-theater-loving kid who liked to draw wasn't one of the cool kids.
Yet Busch forgave his "father's failings," he writes in "Leading Lady, "because he gave me the theater."
Busch became entranced with the theater when his father, an aspiring opera singer who performed in summer stock, took him to the old Metropolitan Opera House in New York City to hear Joan Sutherland sing the role of Amina in Bellini's "La Sonnambula."
Busch was saved from a life of boredom and bullying when Aunt Lil, his mother's sister, took him to live with her in Manhattan. There, like Auntie Mame, she raised him. She prodded him into applying to the High School of Music and Art in New York City. He was accepted there.
After high school, Busch graduated with a bachelor's degree in drama from Northwestern University in 1976.
"My Aunt Lil is the leading lady [of the title of his memoir]," Busch said, "she was the most influential person in my life."
One of the reasons why Busch wrote "Leading Lady" was to paint a full portrait of her. "It was important that it not be this kind of gauzy, sentimental memory piece," he said, "making her out to be a saint."
Aunt Lil adopted Bush when he was 14. Her goal was that he would go to college, become independent, be a survivor – make a place for himself in the world.
"I don't know what would have happened if she hadn't stepped in," Busch said.
"She was very intellectual," he added, "I've never met anyone [else] with such a pure devotion to thinking. It was a little intimidating."
Aunt Lil's standards for caring – for giving of oneself – were so high that it was almost impossible to meet them. "She believed that you should anticipate what people would need," Busch said, "before they told you."
Looking back, Busch is most proud of himself when, "I've gone past my natural self-absorption," he said, "when I've thought of someone else."
Busch is being too hard on himself. In "Leading Lady," and when interviewed, he's caring and curious as well as witty, savvy, and as you'd expect, a bit campy.
His sister Margaret died recently. "She declined gradually over nine months," Busch, said, choking up, "I gave her my bedroom and I slept on my sofa."
Like many of her generation, Aunt Lil didn't understand queerness or drag. But she loved Busch. She didn't go to see his productions, he said. "She could have gone like other parents," he said, "and been tight-lipped. And said something nice that she didn't believe."
But "she didn't want to lie or be hurtful," Busch added, "so, for her, it was: can't I just love and support you, and not go?"
Aunt Lil didn't get Busch's sexuality. But she knew about secrecy. Busch learned of a terrifying secret that his aunt had long kept hidden. In the 1930s, during the Depression, Aunt Lil worked as a nurse. One day, when she worked overtime, one of the patients suffered a burn. She had to leave nursing. "Her sister in a nasty mood revealed this," Busch said, "Aunt Lil never discussed it."
In the 1970s, Busch had trouble getting into theater because there were only roles for actors playing straight male characters. "The only way I could get on stage was to write my own roles," he said, "I have a rather androgynous nature."
Busch found that the feminine within him was a place of authority and strength. "I'm fine when I play male characters," he said, "but I'm better when I play female characters."
Why this is so liberating for him is a bit of a mystery to Busch. "But I accept and love it," he said.
Times have changed since Busch made his first big splash with "Vampire Lesbians of Sodom." "In 1985, being a drag queen was considered a negative," Busch said, "my generation of drag performers bristled at being referred to as drag queens."
Busch no longer bristles. "I feel like the characters," he said, "I enjoy costumes and getting the right wig."
"But, I go from male to female not through trickery or anything visual, I transfer through my soul."
In "Leading Lady," Busch recalls AIDS and other dark moments from the past. Many of his friends and colleagues died from AIDS. "AIDS was the World War II of our generation," he said.
But Busch, in his memoir and in his life, isn't only looking back. He's very much in the present. Busch is embarrassed to say he was lucky. During the pandemic, devastating to many, he made art. He did play readings on Zoom and finished writing "Leading Lady" which he'd worked on for 14 years.
During the pandemic, Busch with Carl Andress co-wrote and co-directed the movie "The Sixth Reel." The film's cast includes Busch, Julie Halston (Busch's longtime muse), Margaret Cho and Tim Daly.
Busch describes the film, an homage to the Hollywood madcap movies of the 1930s, as "a comic, caper movie."
"I play a disreputable dealer in movie memorabilia," Busch said, "a legendary lost film is found, and I see it as my ticket out of debt."
The "Sixth Reel" is playing from Sept. 21 to Sept. 27 at the LOOK Dine-In Cinema West 57th Street in New York City.
"I hope the run in New York will encourage people to distribute this little movie," Busch said.