Atlanta shootings leave LGBTQ AAPI community reeling
Gay Ga. state representative describes aftermath as 'personal'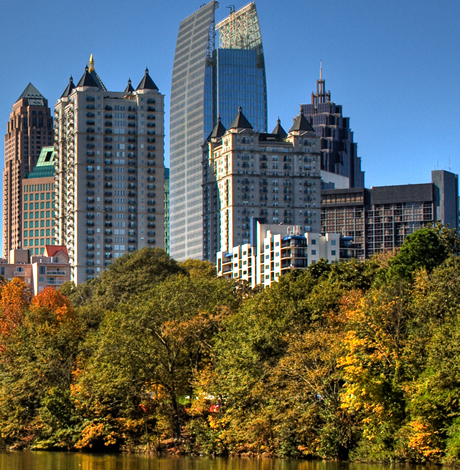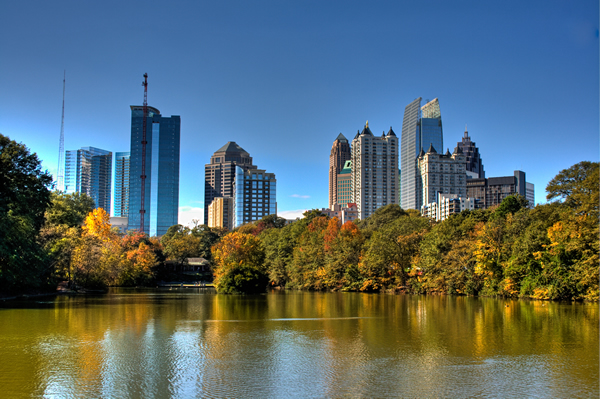 ATLANTA — The shootings at three Atlanta-area spas and massage parlors on March 16 have left members of the LGBTQ Asian American and Pacific Islander community deeply shaken and angry.
A gunman killed eight people when he opened fire at Young's Asian Massage in Acworth in suburban Cherokee County and at the Gold Massage and Aromatherapy Spas in Atlanta. Six of the victims were women of Asian descent.
Georgia state Rep. Sam Park, an openly gay man of Korean descent who represents suburban Gwinnett County in the Georgia House of Representatives, is among the local AAPI community leaders who met with President Biden and Vice President Harris on Friday in Atlanta. Park spoke with the Blade a couple of hours before the meeting.
"It's been tough," said Park when asked about his reaction to the shootings. "As an elected representative, as someone who wants to serve and be a voice for the Asian American community, to stand and be with them during this difficult period of time, it's challenging."
Park also noted "the vast majority of Asian Americans who live in Georgia" live in Gwinnett County, which is northeast of Atlanta.
"There's a lot of grief and outrage," said Park.
Andrea Marra, a transgender woman of Korean descent who is the executive director of the Transgender Legal Defense and Education Fund, described the shootings as "gut-wrenching" in a message she wrote on her Facebook page.
"I woke up to the news of six Asian women gunned down by a 21-year-old white man in Atlanta, said Marra. "And this only follows the growing coverage of hate violence targeting Asian women and elders nationwide."
"Asian communities across the country are right now grappling with overwhelming amounts of grief, despair and outrage," she added. "We are mourning for our dead, fearing for our lives, and finding ways to protect loved ones while attempting to organize against the rising and unchecked tides of anti-Asian violence. And all during an ongoing global pandemic that was used by Trump to further demonize Asian people."
Asian and Pacific Islander Queers United for Action DC co-organized a vigil for the victims that took place on Wednesday in D.C.'s Chinatown.
AQUA DC Political Chair Nicholas L. Hatcher told the Blade the LGBTQ AAPI "community really needs time to mourn and grieve, not just for these women who did not ask for their deaths and their lives to be thrust into the national spotlight, but also for the many of us who are and know Asian American women and femmes who have experienced assault and violence."
Trump 'capitalized upon' anti-AAPI narrative during pandemic
The shootings took place against the backdrop of an increase in violence against AAPI people. Activists in the LGBTQ AAPI community with whom the Blade spoke say former President Trump bears some responsibility because of the anti-AAPI rhetoric and slurs he used in his comments about the pandemic.
Sammie Ablaza Wills, executive director of APIENC, a San Francisco-based LGBTQ AAPI group, on Friday told the Blade that Trump "has continued a long-standing rhetoric of Asian American communities as perpetual foreigners, and as the harbingers of disease."
"When the COVID pandemic hit, he capitalized upon an already standing narrative that has been baked into the DNA of the United States," said Wills. "[He] has pushed it to a new degree in the modern age, saying things at the federal level, like the 'China virus,' or the 'Kung flu,' which only allows people's minds to hook on to those ideas, and furthers the belief that Asian folks deserve to be targeted, deserve to be other eyes, and deserve to be attacked, because of some kind of washed out tired idea for who Asian people are and what they bring."
Media reports indicate a spokesperson for the Cherokee County Sheriff's Office, who said the shooter had a "really bad day" when he spoke at a Wednesday press conference with Atlanta Mayor Keisha Lance Bottoms and other local officials, previously sold t-shirts with anti-AAPI slogans about the coronavirus. CNN reported that Baker is no longer a spokesperson for the case.
The San Francisco-based Prism Foundation advocates for the LGBTQ AAPI community.
It's board of directors in a statement to the Blade said "our community has repeatedly been subjected to anti-Asian rhetoric and brutality towards our elderly." The statement adds "recent events, including the premeditated murders in Atlanta, makes it evidently clear the refusal to recognize the atrocities for what they are — hate and racism."
"These events perpetuate the model minority myth that anti-Asian racism isn't real," it reads. "We must make it plainly clear: the hate and violence on the API community must stop. Our community will be seen and heard."
Guam Lt. Gov. Josh Tenorio, who is openly gay, said elected and religious leaders can no longer remain silent about racism.
"What bothers me most about the shootings in Atlanta, the violent attacks on Asians, especially the elderly, and the insurrection at the Capitol is the silence and indifference of so many leaders, both elected and religious," he told the Blade. "We cannot allow these acts to go unpunished and must hold these leaders accountable for their roles in sowing division."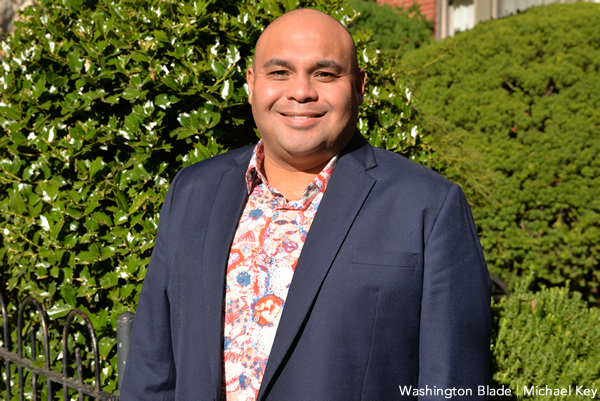 Wills said the shootings raise larger questions about the treatment of AAPI people in the U.S.
"There's a few different things that come to mind, and some of it is deeply systemic," they told the Blade.
"A question that comes to mind for me very, very, very easily is why was the massage parlor even open during a pandemic? Why did these folks have to work in the middle of a global crisis that necessitates people not touching? Why were they not cared for by society and the state more deeply, to the point at which they had to do this labor?" added Wills.
"I even think about … the kind of broader things about it, about how legacies of war and imperialism made it so that Asian women, Asian trans folks, Asian sex workers are overly fetishized and thought of as just bodies for pleasure and not humans, not full humans," they told the Blade. "There's things like that when it when I think of this as a preventable violence, I'm like, these folks should not have had to work in the ways that they had not had that, that they had to work and show up and earn money to live and survive. And these folks as humans should not have had to exist in the society in which they were dehumanized from so many different angles."
A reporter during Wednesday's press conference asked Bottoms whether the three spas "were places where somebody could have had sexual encounters."
"We are not about to get into victim blaming, victim shaming here," said Bottoms.
Shootings 'clearly a hate crime'
Authorities have not charged the shooter under Georgia's hate crimes law, which took effect last summer. Park told the Blade he "would" categorize the shootings as a hate crime.
Michael T. Nguyen, chair of the GLBTQ+ Asian Pacific Alliance, a San Francisco-based LGBTQ AAPI advocacy group, agreed.
"The shooter hit up three different massage parlors," Nguyen told the Blade. "It's very intentional. You don't just go drive, park, kill, go back, drive, park and kill. To me, it's clearly a hate crime."
Wills said the shootings were "100 percent motivated by race and gender and hate, but was hesitant to describe them as a hate crime.
"I don't like the framing of hate crime because it doesn't matter," they said. "The legality of it is not the focus to me … the criminalization part is not the focus."
"The sheriff of the county is rushing to humanize the assailant, while people continue to dehumanize those of those who have been lost," added Wills. "This is an act of racialized and gendered violence, fueled by hate and vitriolic belief."
U.S. Army considering letting LGBTQ+ troops transfer out of hostile states
This policy tweak to the existing Army regulations pertaining to compassionate reassignment would clarify the current standard rules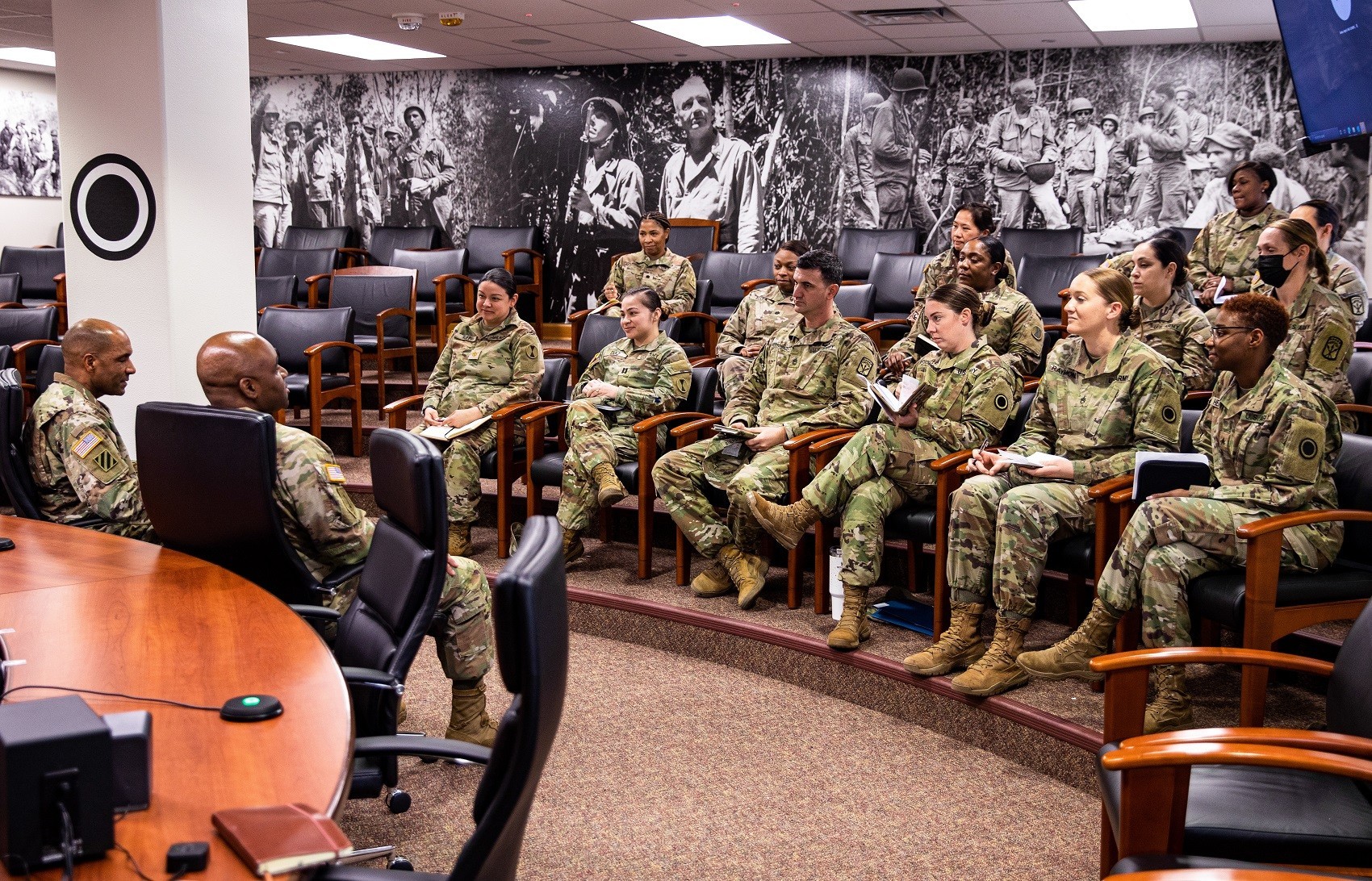 ARLINGTON, Va. – A draft policy is circulating among top officials of the U.S. Army that would allow soldiers to be able to request a transfer if they feel state or local laws discriminate against them based on gender, sex, religion, race or pregnancy.
Journalist Steve Beynon writing for Military.com reported last week the guidance, which would update a vague service policy to add specific language on discrimination, is far from final and would need approval from Army Secretary Christine Wormuth. But if enacted, it could be one of the most progressive policies for the Army amid a growing wave of local anti-LGBTQ+ and restrictive contraception laws in conservative-leaning states, where the Army has a majority of its bases and major commands.
"Some states are becoming untenable to live in; there's a rise in hate crimes and rise in LGBT discrimination," Lindsay Church, executive director of Minority Veterans of America, an advocacy group, told Military.com. "In order to serve this country, people need to be able to do their job and know their families are safe. All of these states get billions for bases but barely tolerate a lot of the service members."
This policy tweak to the existing Army regulations pertaining to compassionate reassignment would clarify the current standard rules, which are oft times fairly vague.
A source in the Army told Beynon the new guidance has not yet been fully worked out through the policy planning process or briefed to senior leaders including the Army Secretary or the Office of the Secretary of Defense Lloyd Austin.
"The Army does not comment on leaked, draft documents," Angel Tomko, a service spokesperson, told Military.com in an emailed statement. "AR 600-100 and 600-200 establish the criteria for which soldiers may request for a compassionate reassignment. The chain of command is responsible for ensuring Soldiers and Families' needs are supported and maintain a high quality of life."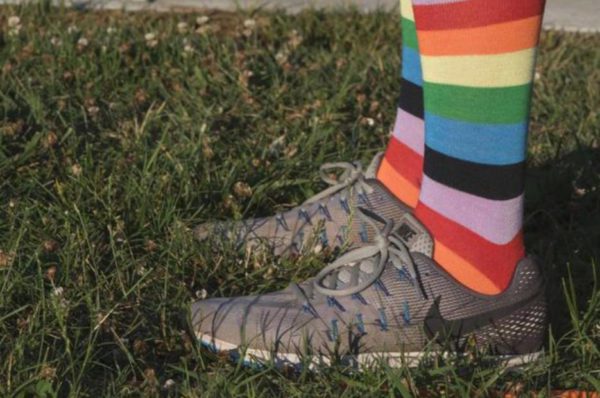 The Crystal City Virginia based RAND Corporation had published a study on Sexual Orientation, Transgender Identity, and Health Among U.S. Active-Duty Service Members in 2015 that listed approximate numbers of LGBTQ+ troops are 6% gay or bisexual and 1% is transgender or nonbinary.
A senior analyst for RAND told the Blade on background those numbers are likely much lower than in actuality as 2015 was less than 4 years after the repeal of 'Don't Ask-Don't Tell' and prior to the Trump enacted Trans service ban in 2017 which was then repealed by the Biden Administration which has had a chilling effect on open service. Another factor is that the current 18-24 year old troops colloquially referred to as 'Gen Z' are much more inclined to embrace an LGBTQ+ identity and that would cause the numbers to be higher than reported.
Also factored in is uncertainty in the tweaking of policy in light of the recent leak of the draft U.S. Supreme Court decision that would effectively repeal Roe v Wade.
According to Military.com it's unclear whether the Army's inclusion of pregnancy on the list would protect reproductive care for soldiers if Roe v. Wade is overturned. That language could be intended to protect pregnant service members or their families from employment or other discrimination, but could also be a means for some to argue for transfers based on broader reproductive rights.
One advocacy group pointed out that the current wave of anti-LGBTQ+ legislation will negatively impact the moral of service members:
"What we're seeing across the board is a small group of elected officials who are trying to politicize and weaponize LGBTQ identities in despicable ways. They're not only doing that to our youth, but the collateral damage is hurting our service members," Jacob Thomas, communications director for Common Defense, a progressive advocacy organization, told Military.com. "[Troops] can't be forced to live in places where they aren't seen as fully human."
Oklahoma Senate passes anti-Trans bathroom bill sends it to Governor
The law stipulates that all students must use bathrooms and locker rooms that match the sex listed on their birth certificates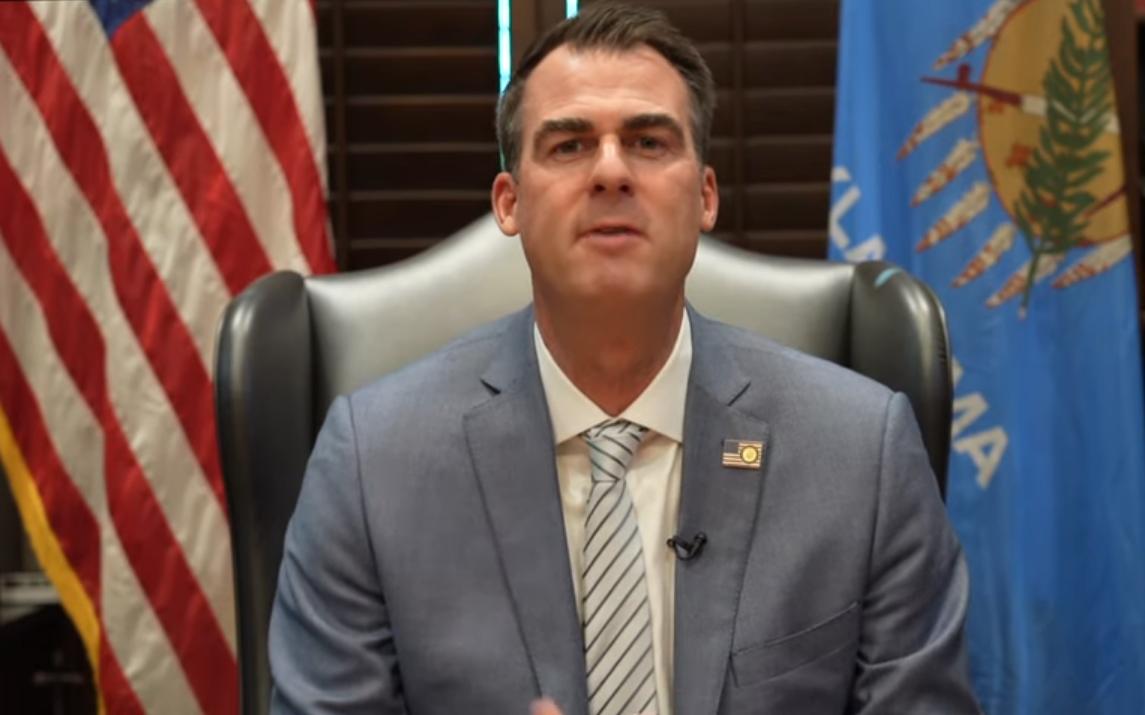 OKLAHOMA CITY – The Oklahoma Republican-majority state Senate passed SB 615 in a 38-7 vote, a measure that will bar transgender students in pre-K through 12th grade at public and public charter schools in the state from using bathrooms consistent with their gender identity.
The bill now heads to Republican Governor Kevin Stitt and will be effective upon his signature into law.
The law stipulates that all students must use bathrooms and locker rooms that match the sex listed on their birth certificates. Transgender students who decline to use the restroom required under the measure would have to use "a single-occupancy restroom or changing room" provided by the school.
At the end of April Stitt signed that explicitly prohibits the use of nonbinary gender markers on state birth certificates and in March he signed into law Senate Bill 2, a bill which would restrict transgender girls from playing on school sports teams that match their gender identity. 
New Hampshire's Republican Governor to veto "Don't Say Gay" bill
"This bill is antithetical to all the work we have done to ensure individuals in the LGBT community can live a life free from discrimination"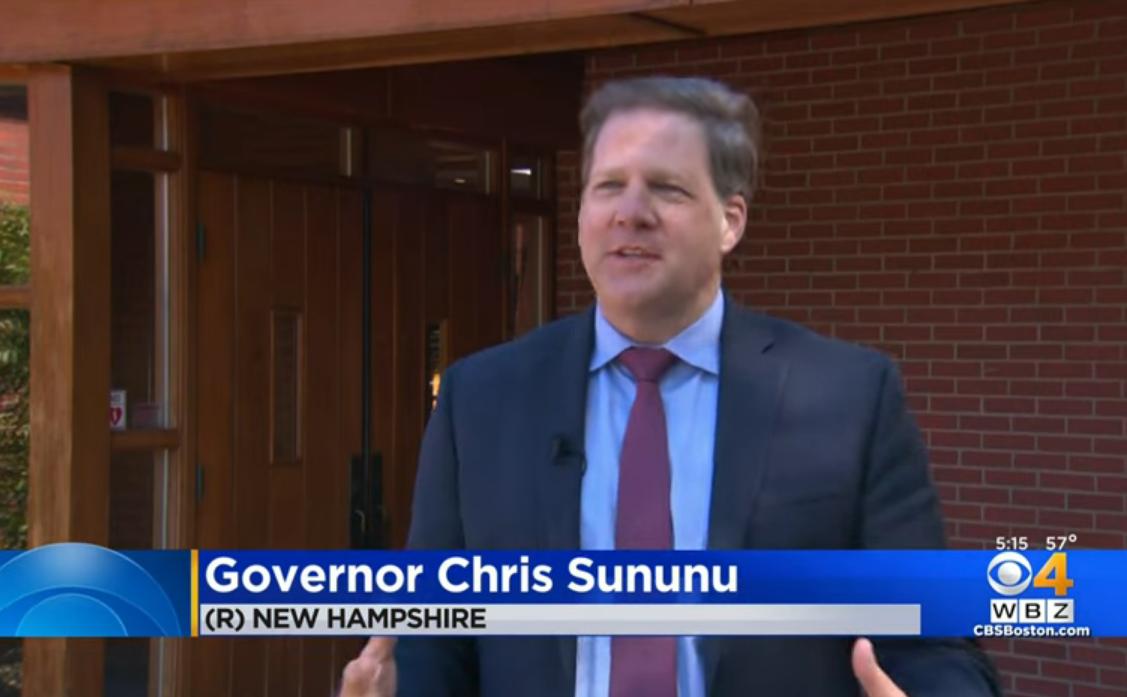 CONCORD – New Hampshire's Republican Governor Chris Sununu announced Thursday that he will veto HB 1431, titled as the "Parental Bill of Rights," legislation that would force school officials and faculty to take on the role of outing students to their families.
"This bill as written creates numerous challenges for kids," the governor said. "I share the concerns of the attorney general and, as such, will veto the bill if it reaches my desk."
The bill had undergone several changes with a final amended version working through both chambers pushed by Republican leadership.
The New Hampshire Bulletin reported Thursday that the bill has been opposed by the New Hampshire Attorney General's Office, LGBTQ+ rights groups, civil rights advocates, and teachers unions, who noted that the legislation would require schools to "out" trans students to their parents. They argued that doing so could be dangerous for some students and might discourage others from seeking help at school.
Sununu says he will veto bill critics say would force schools to out LGBT children https://t.co/iRGeXvFNTr

— WMUR TV (@WMUR9) May 19, 2022
In interviews with Manchester's ABC News affiliate WMUR-TV 9, supporters claimed it would allow parents to be more involved with their children's school lives.
"They don't know my child like I do," said state Sen. Bill Gannon, R-Sandown. "I'm the one responsible for them. The child doesn't have capacity on his own to give up whether or not he's going to get certain medical treatment. I want to know what's going on in my kid's life."
"So, there are a lot of cases where things are going on in a school system, and the parents are never informed, and this will allow for notification to the parents, and there's a long list of things that would be notified – everything from bullying to failing grades," said JR Hoell, treasurer of Rebuild NH, a group that organized around opposing COVID-19 vaccine mandates.
LGBTQ+ advocacy groups and ally lawmakers decry the measure WMUR reported:
Opponents are blasting the bill, saying it would mean that if a student joins a specific club or confides in an adviser or teacher, schools would then inform parents, essentially outing gay, lesbian and transgender students.
"This bill is antithetical to all the work we have done in the state to ensure that individuals in the LGBT community can live a life free from discrimination," said state Sen. Becky Whitley, D-Hopkinton.
"It's totally inappropriate for school officials to take on the role of outing students to their families, and coming out should always be an intimate moment within a family, not a clumsy event," said Chris Erchull, of GLBTQ Legal Advocates & Defenders.
Last December a diverse group of educators, advocacy groups, and law firms filed a federal lawsuit challenging a New Hampshire classroom censorship law, contained within state budget bill HB2, which discourages public school teachers from teaching and talking about race, gender, sexual orientation, disability, and gender identity in the classroom.
"This unconstitutionally vague law disallows students from receiving the inclusive, complete education they deserve, and from having important conversations on race, gender, disability, sexual orientation, and gender identity in the classroom," said Gilles Bissonnette, Legal Director of the ACLU of New Hampshire at the time of the lawsuit. "It is an attack on educators who are simply doing their job. Just four months into the school year, teachers are reporting being afraid to teach under this law for fear of being taken to court. This law, through vagueness and fear, erases the legacy of discrimination and lived experiences of Black and Brown people, women and girls, LGBTQ+ people, and people with disabilities."